Halloween stained glass craft
Article may contain Amazon & affiliate links. As an Amazon Associate I earn from qualifying purchases at no additional cost to you.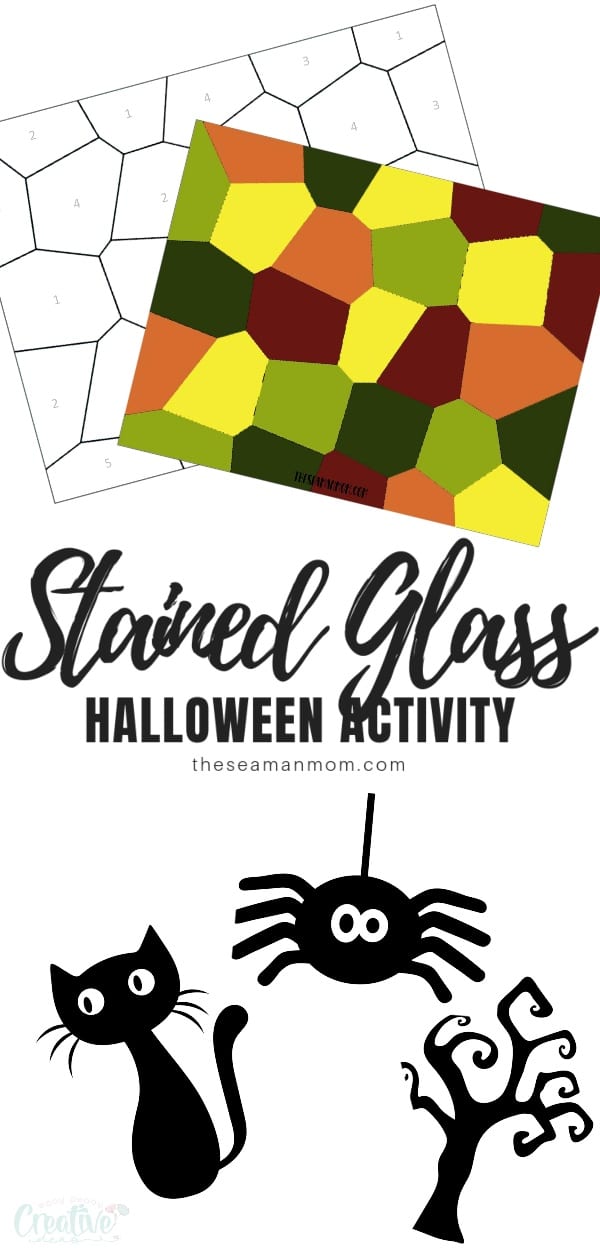 Have you been looking for Halloween activities for kids? This stained glass craft is simple and doesn't require a lot of effort, but the bonding time will be priceless!
Stained glass craft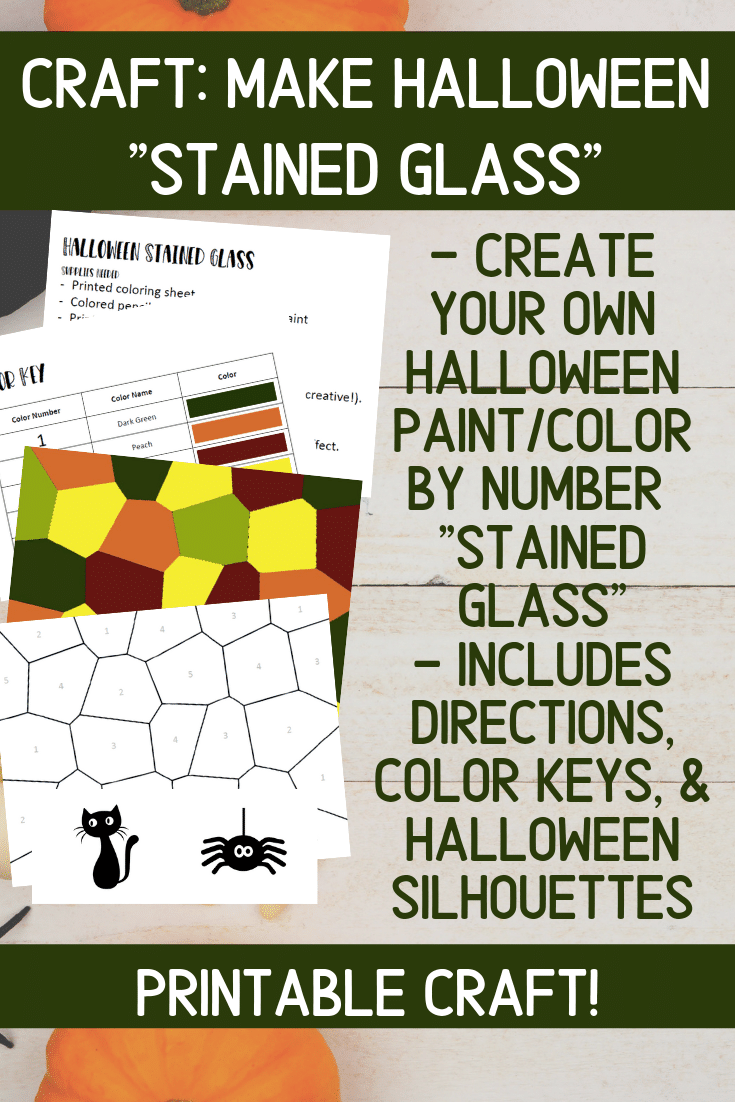 Are you planning on spending more quality time with your kids this holiday season? If you're short on ideas about how to make that time spent together real special and create wonderful memories together, this stained glass craft is a great activity that both kids and adults will enjoy! Wonderful Halloween activity that you could also use as decor if you'll be organizing a party.
Let's face it, to do lists never get any shorter, but the years slip by us in a haze of busy nothingness. Despite the business of day to day life, everyone is starting to realize the need to slow down to connect with our kids. Taking the time to slow down and make creative things like this stained glass craft with your children is a fabulous way to make sure that, through all the business, you can stay connected.
Screen time plagues us these days. Sure electronics are useful and even fun, but somehow we have to let them overtake our day to day lives. Crafting is a good time to shut off the electronics! Make sure you have the stained glass design and the instructions printed off first, and then spend some quality time creating together a fun Halloween stained glass !
More Halloween crafts you will love:
Children don't often get to work side by side with adults anymore. As the adage goes, "monkey sees, monkey do." If you're taking the time to set down the electronics yourself and spend time with them, then they will start doing the same for you. Life becomes so much more enjoyable when we seek each other's company willingly. And this stained glass activity is loads of fun!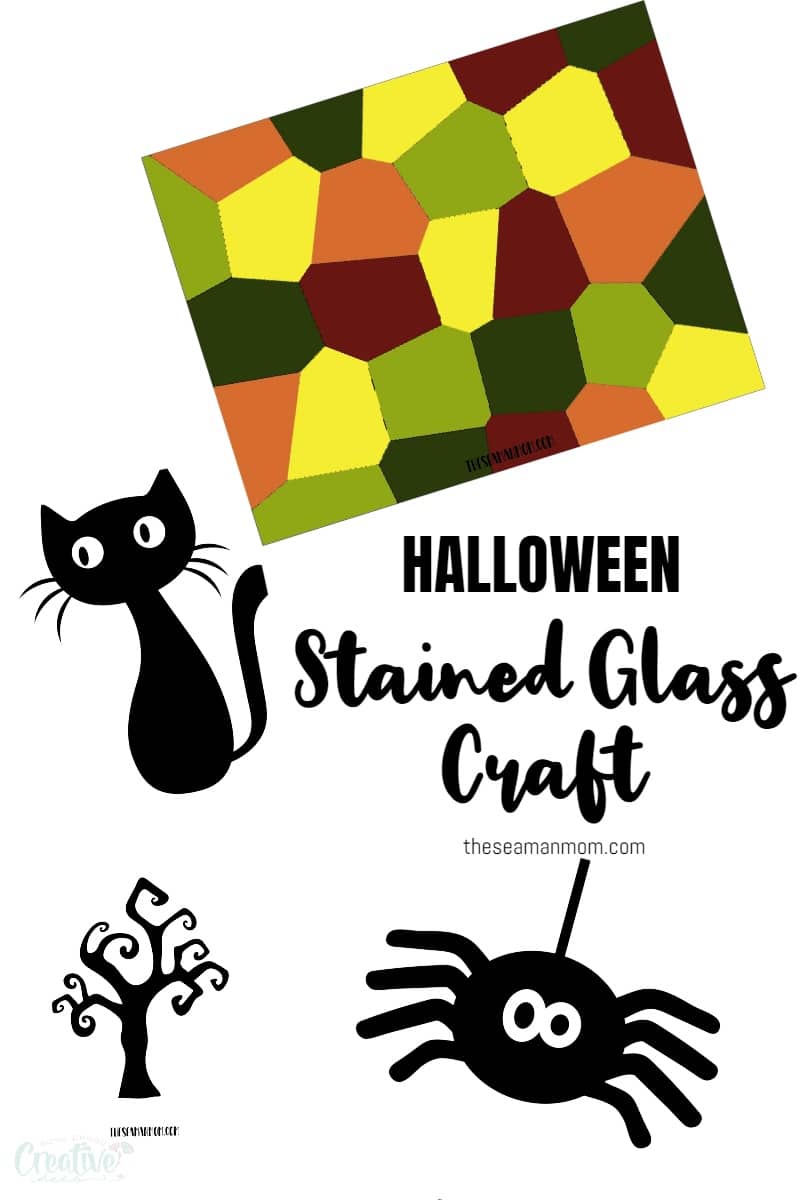 Art never goes smoothly. No matter how many times you might practice a technique, you're not likely to flawlessly execute it. When crafting together, you get to guide the little ones through turning their mistakes into beautiful artwork. Being there and helping them walk through that process means when something big happens, they're more likely to turn to you for advice. They will know that you're able and willing to help them through the tough stuff.
It takes time to create a masterpiece together, and that is the time you can choose to talk about anything and everything. Not only do you have time to talk about art mistakes, but you will find that it's a gateway into their lives. They will be more willing to share because you have shown your willingness to slow down and be present.
Is crafting not your thing? That's alright! This Halloween Stained Glass craft is an activity even you will enjoy! It's simple and doesn't require a lot of effort, but the bonding time will be priceless! Have fun!
The stained glass printable pack is free for my craft email subscribers so pleas feel free to sign up below. Or you can purchase it from here if you don't want to join my newsletter.
Pin to save for later