This Halloween, wow your guests and trick-or-treaters with some amazing hanging bat decorations! These easy peasy hanging bats are cute but spooky and frightfully fun enough to keep the kids excited about Halloween! 
Hanging bat craft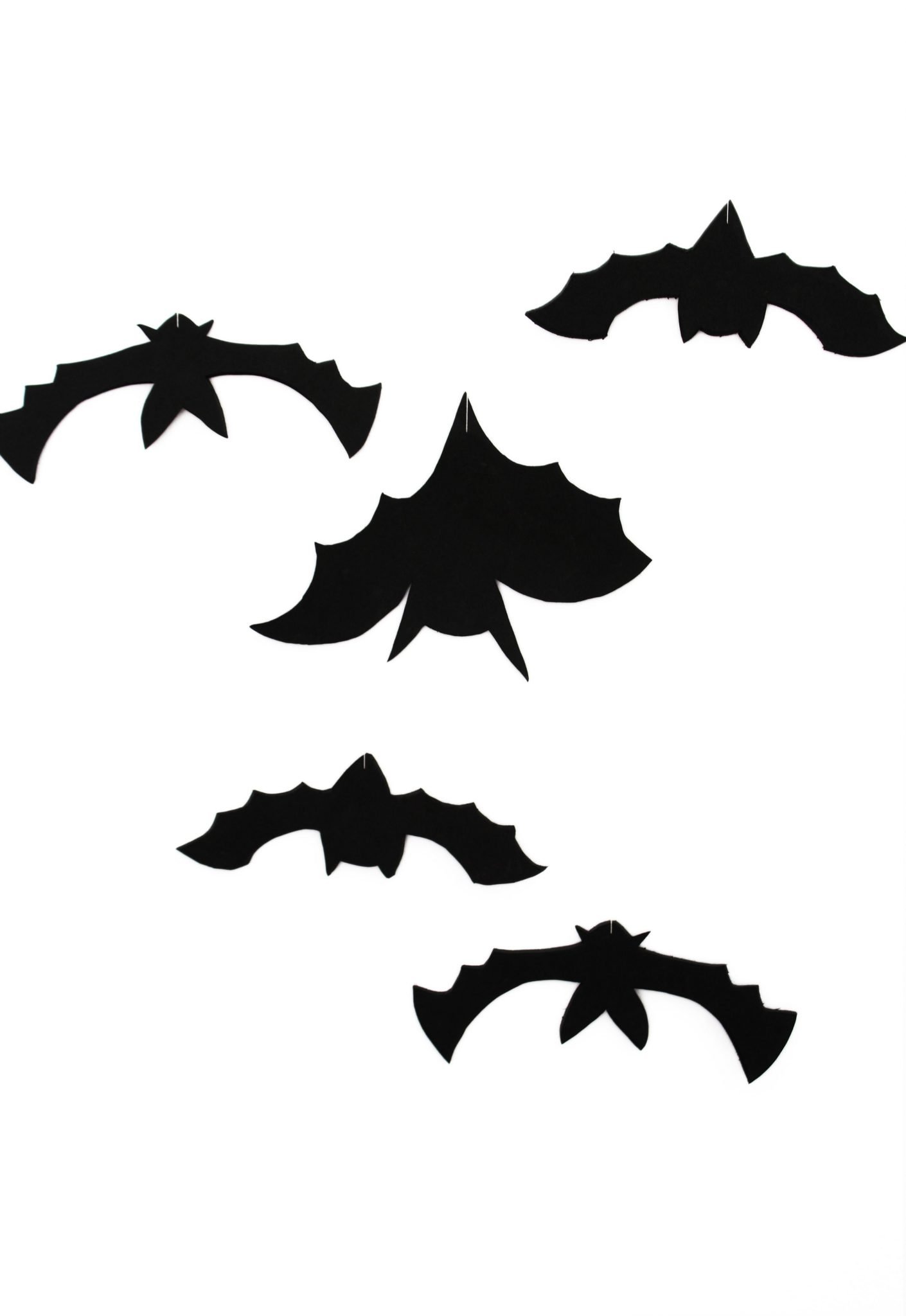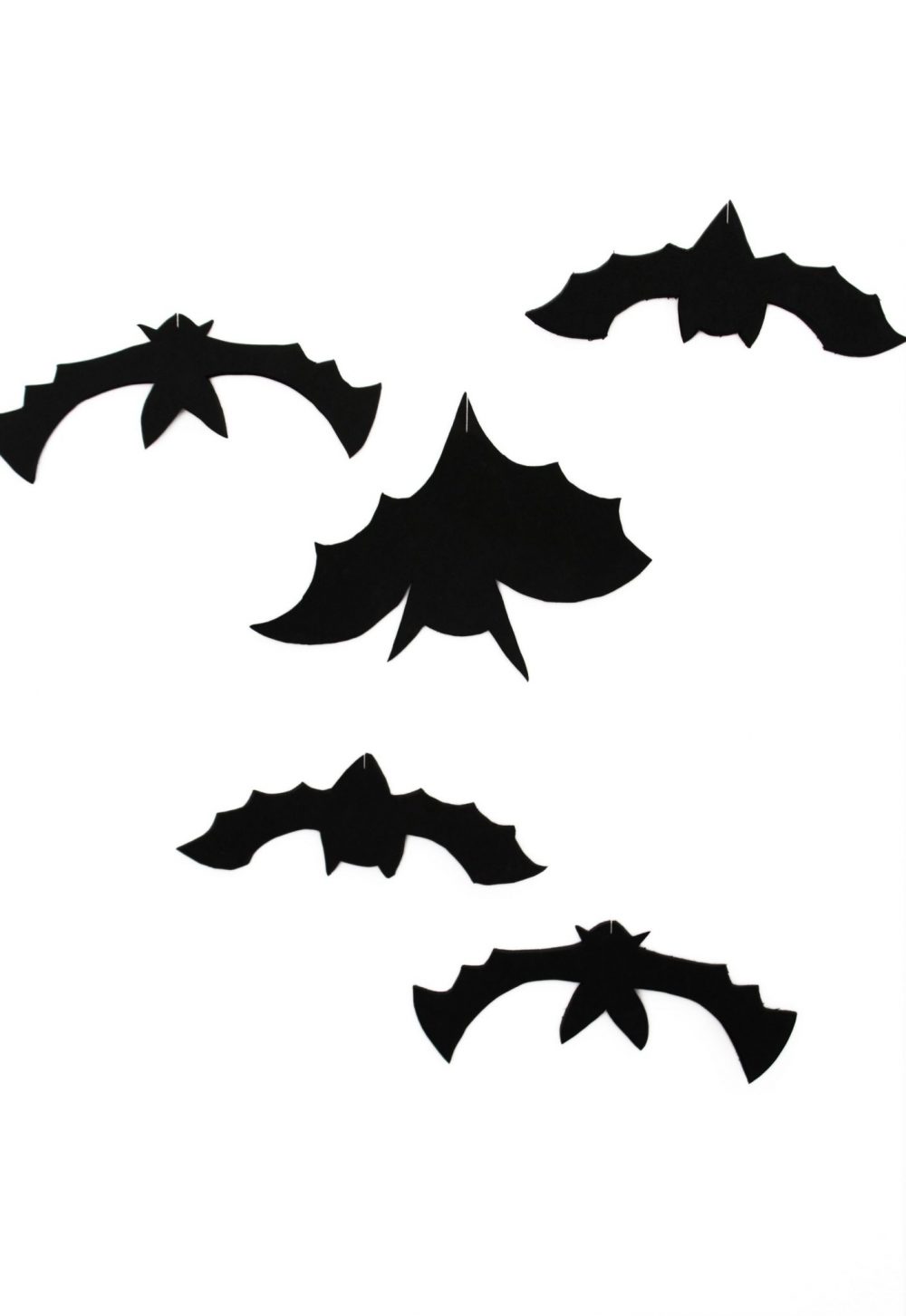 You guys! I have a super exciting project for you today! I had sooo much fun making these hanging bats, I simply didn't want it to end! If I had enough materials I would probably still be working on this bat craft instead of writing about it!
These lovely hanging bats are super easy to make but I wanted to make this project even simpler for you so I made a bat template for each of the three bats.
Need more Halloween ideas?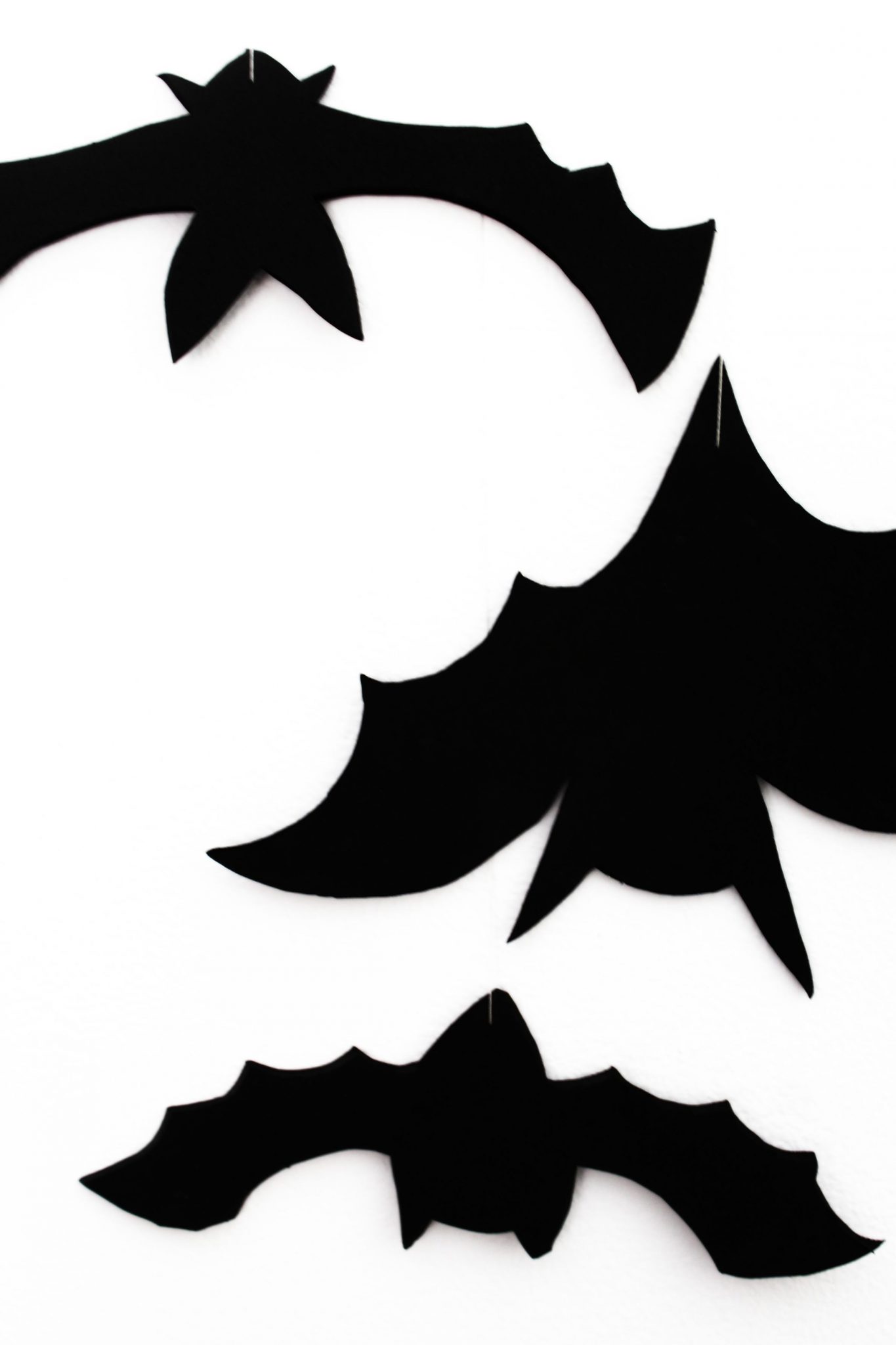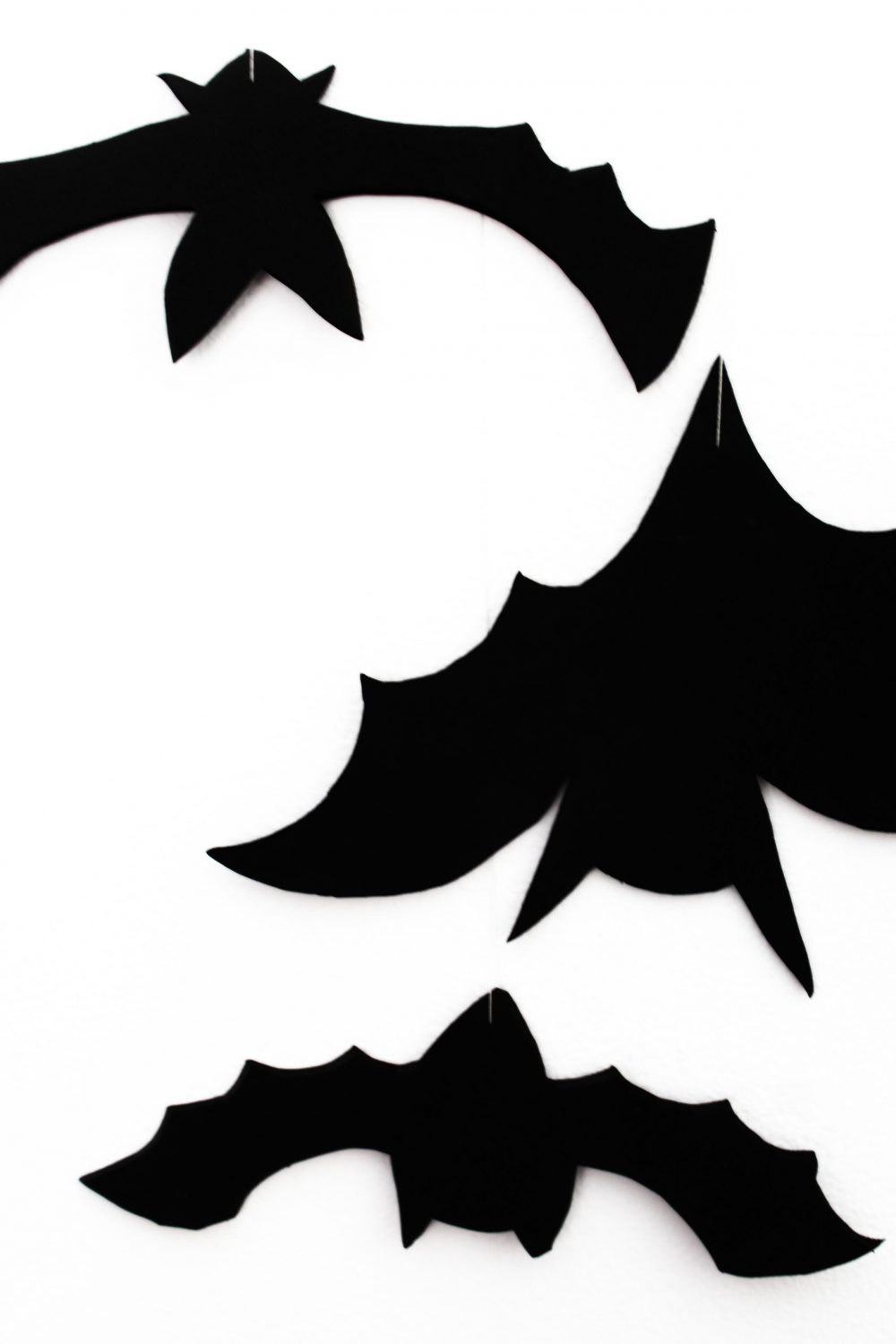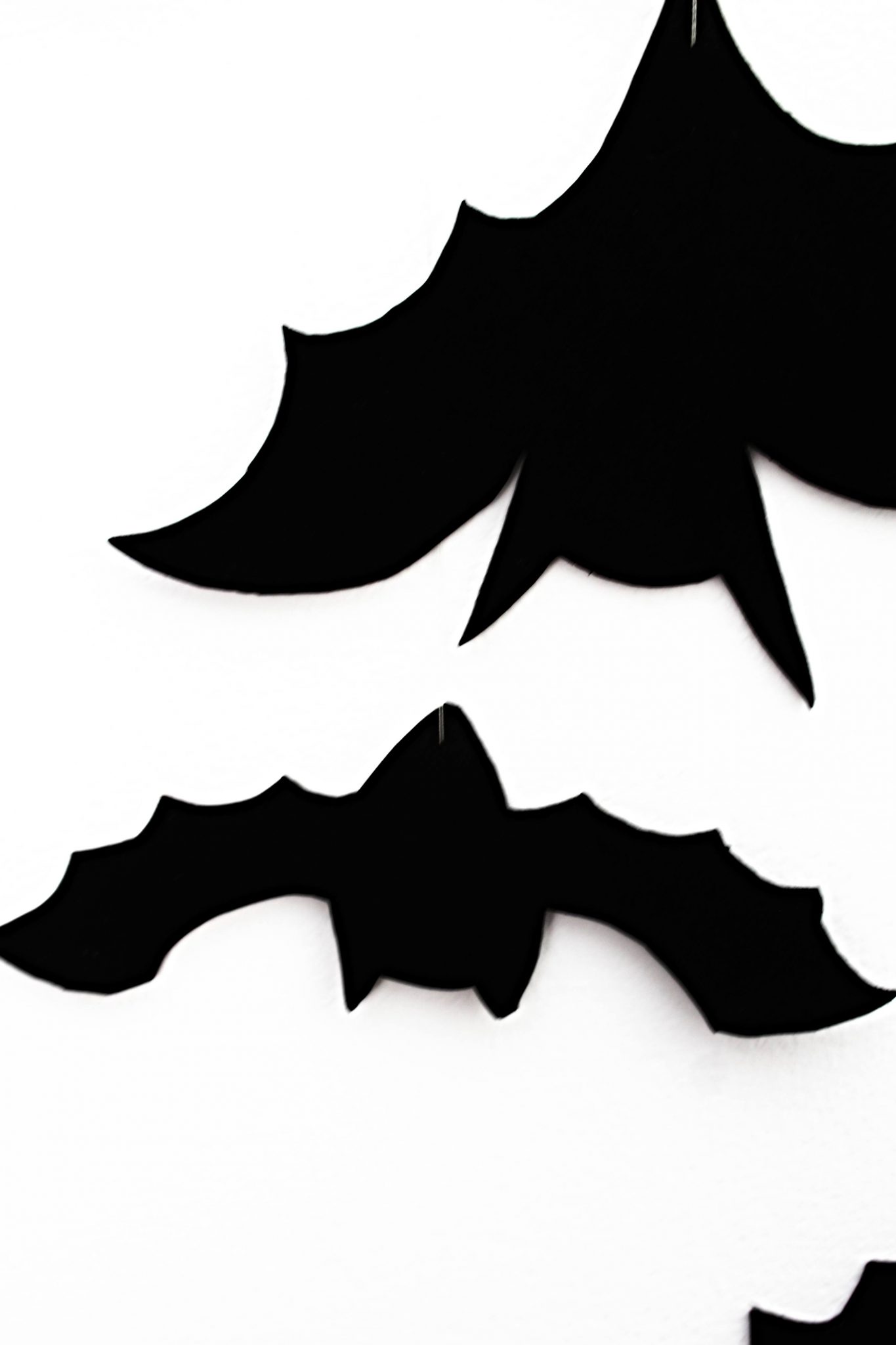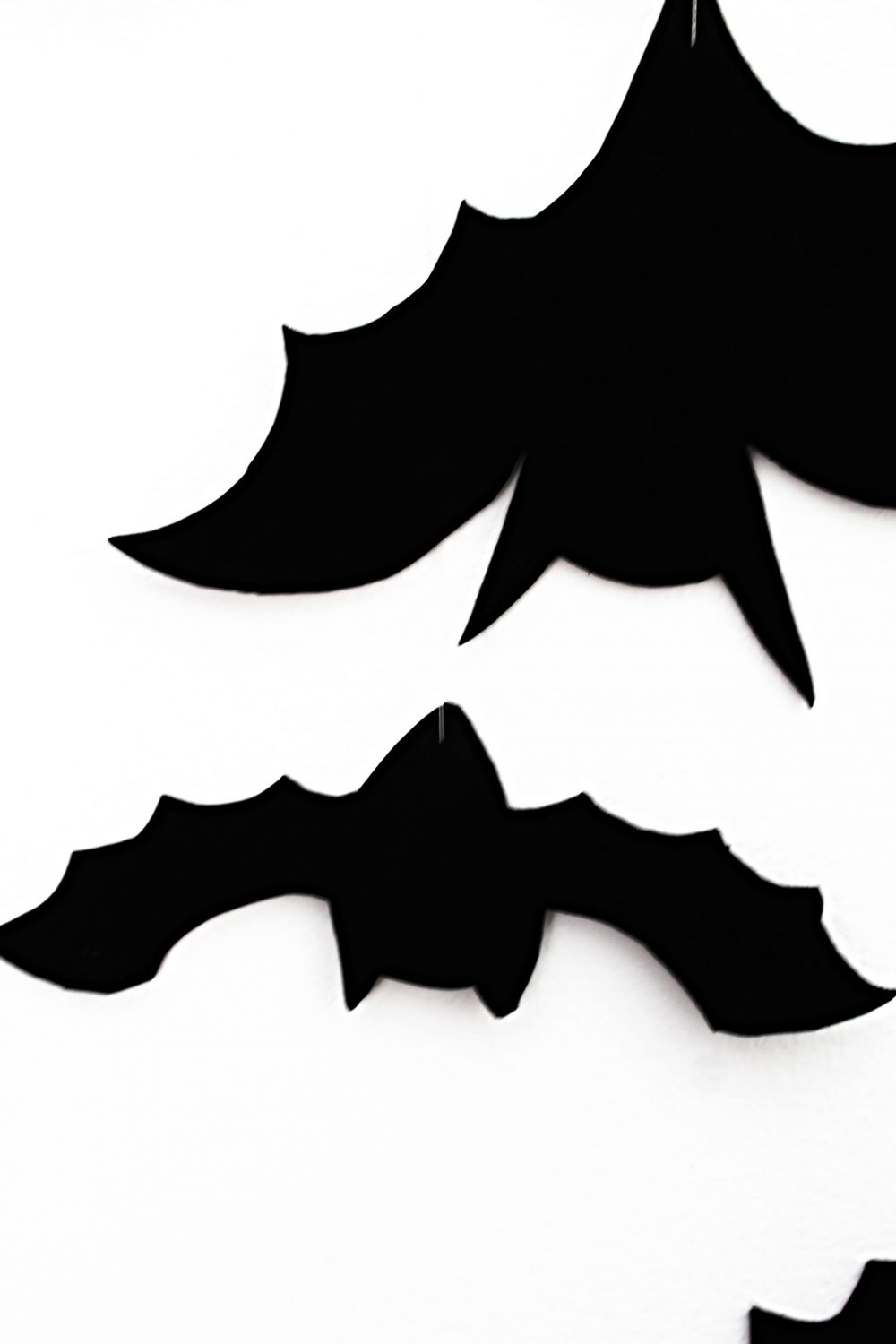 My hanging bats turned out super cute, especially when I applied some googly eyes to my bats. But they look just as fun without eyes too. A simple craft idea anyone can make even the kiddos. The little ones will need a little help though as cutting out the bats involves a precision knife which is not that easy to use for those tiny hands.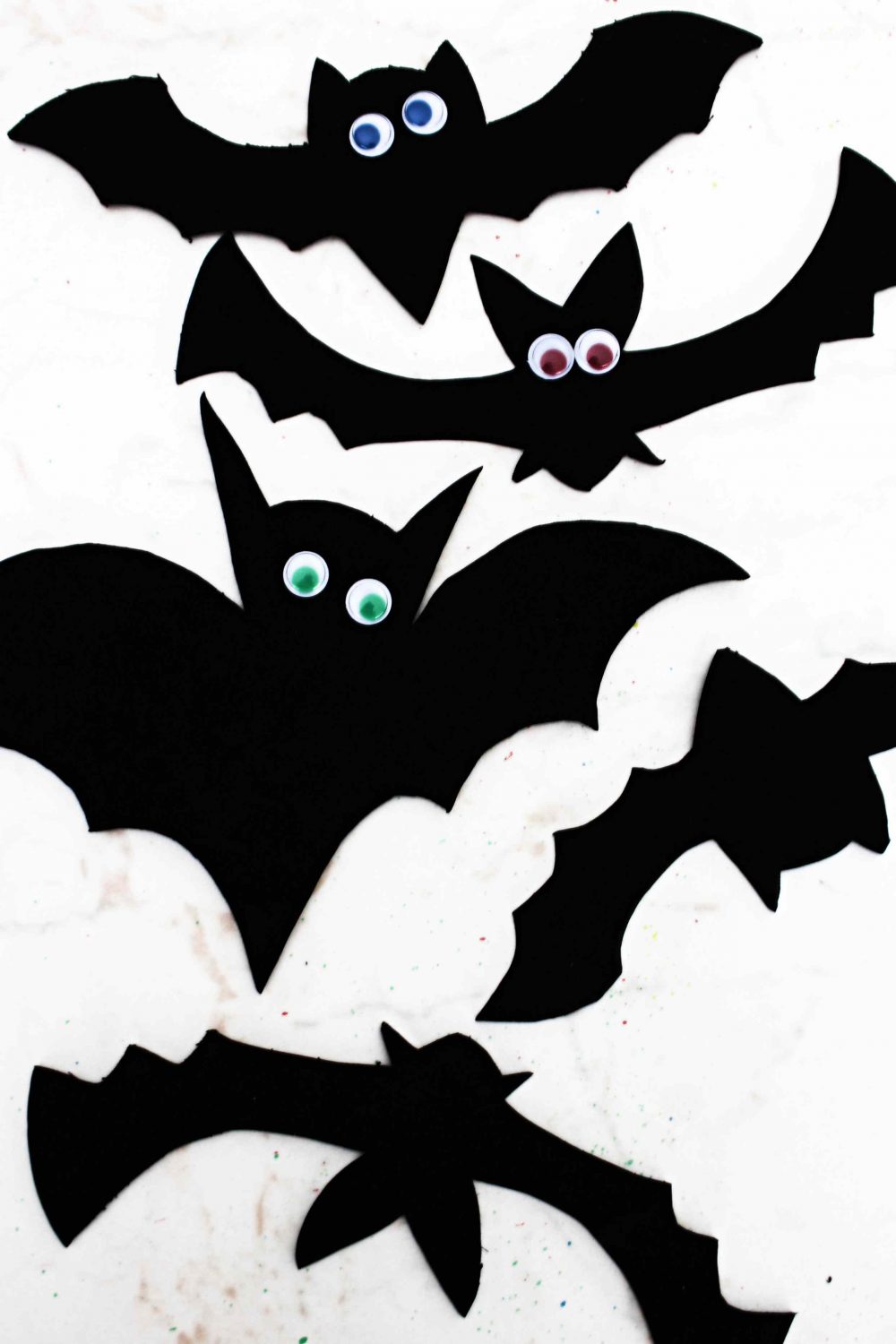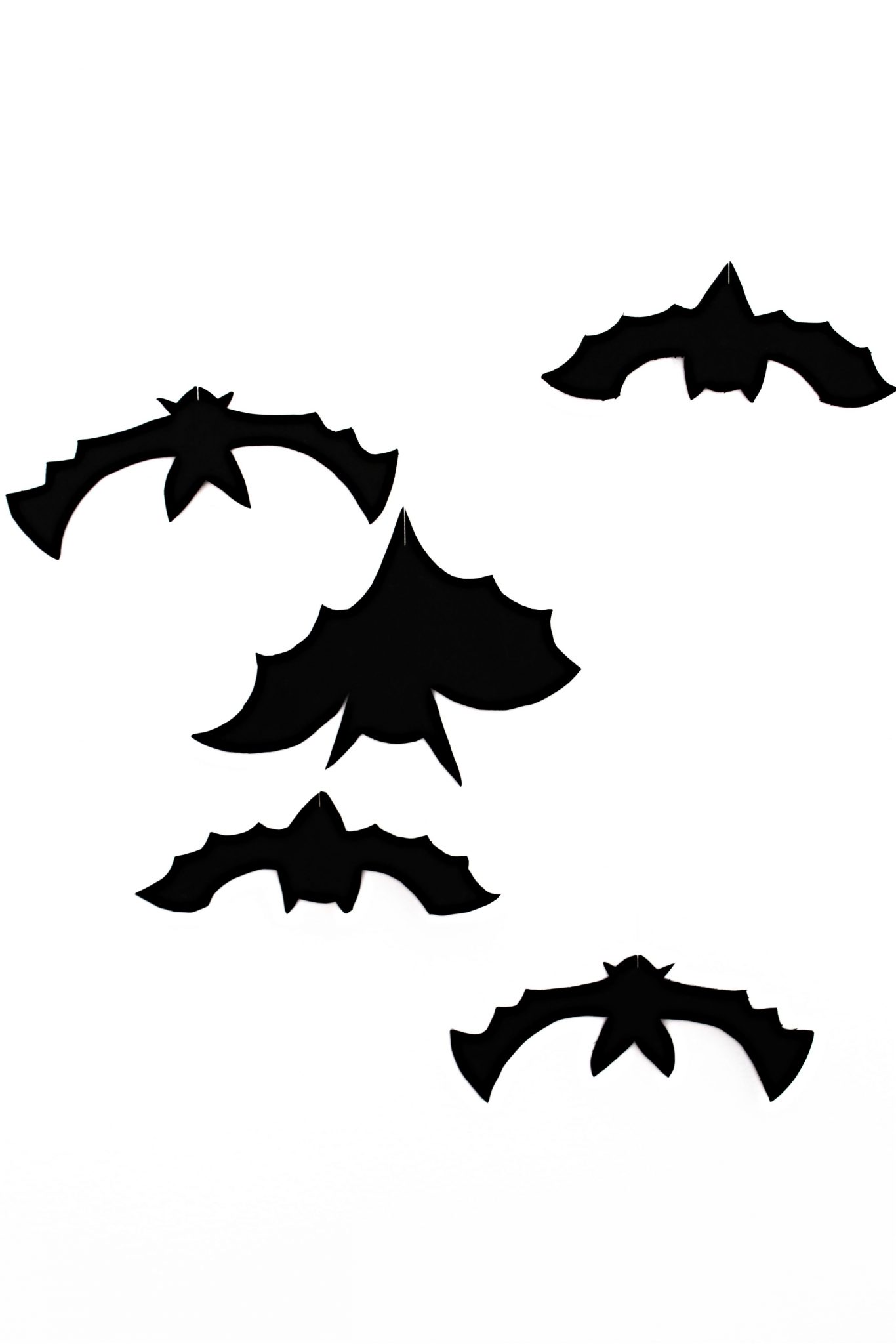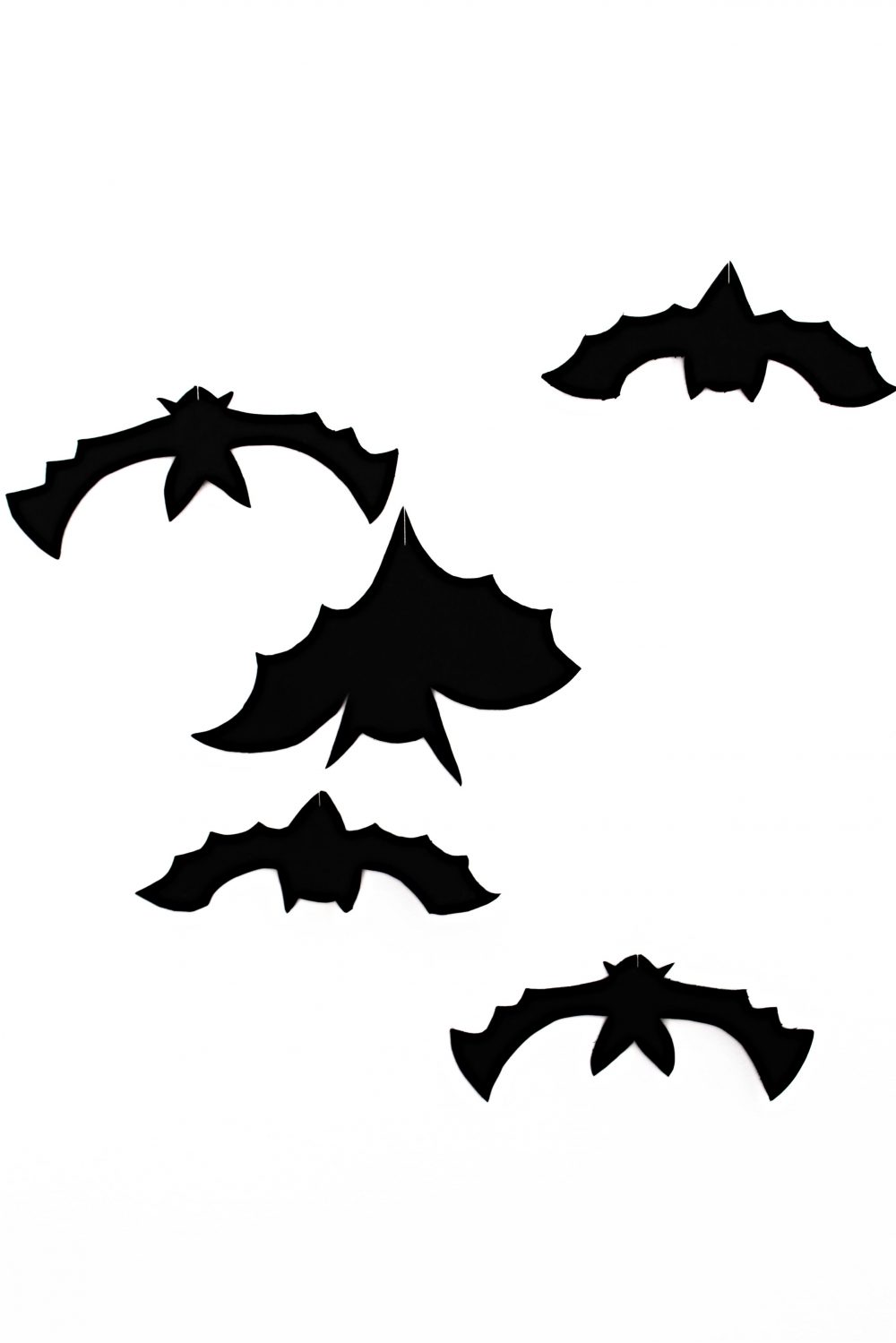 These hanging bats Halloween decor truly stand out hanging from the ceiling if you plan to keep the Halloween party indoors! But they look just as fun outdoors, hanging from trees and since I used foam paper these hanging bats are also weather proof. So you can relax and leave them outside once the party is over; they'll be fine the next day even in raining nights.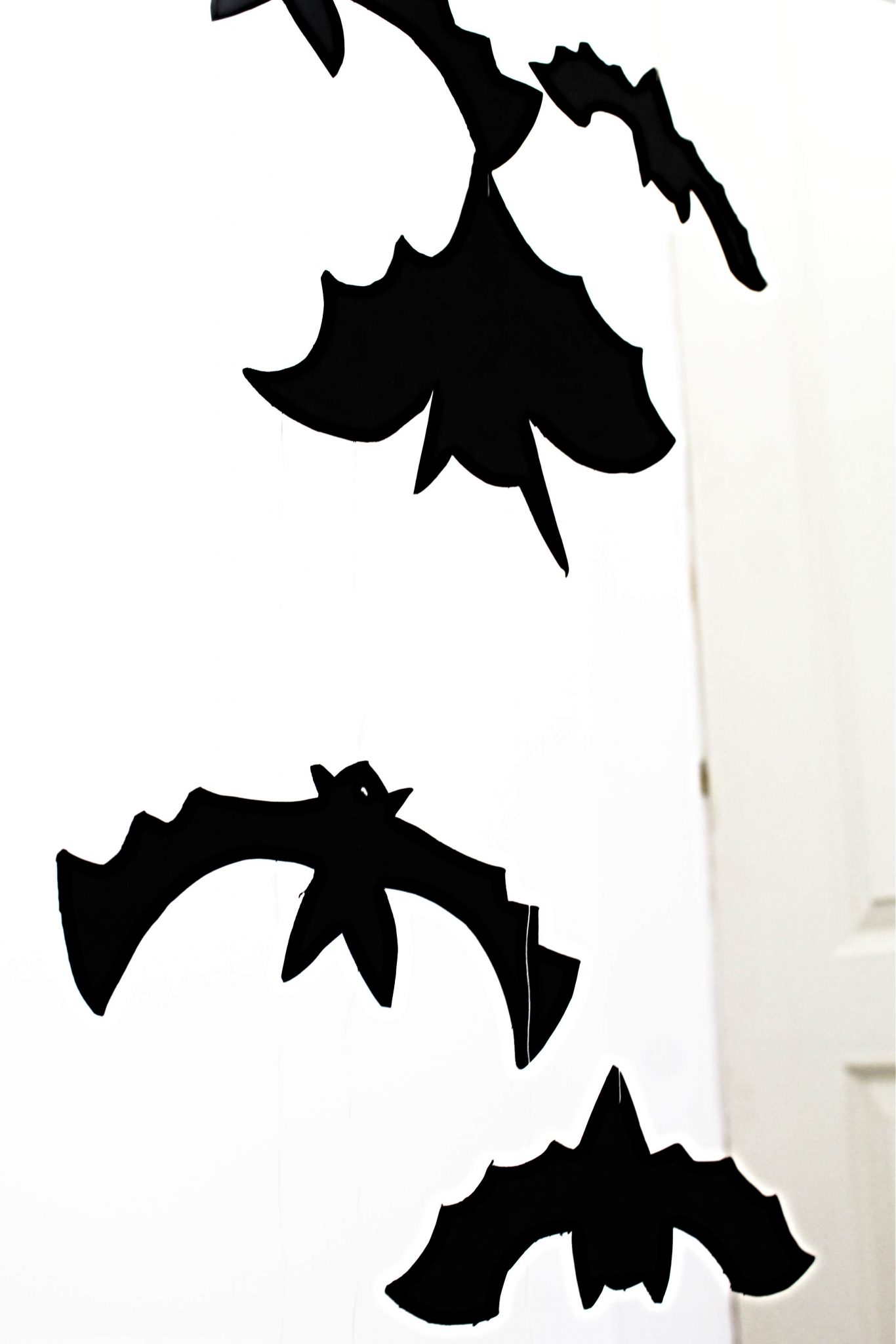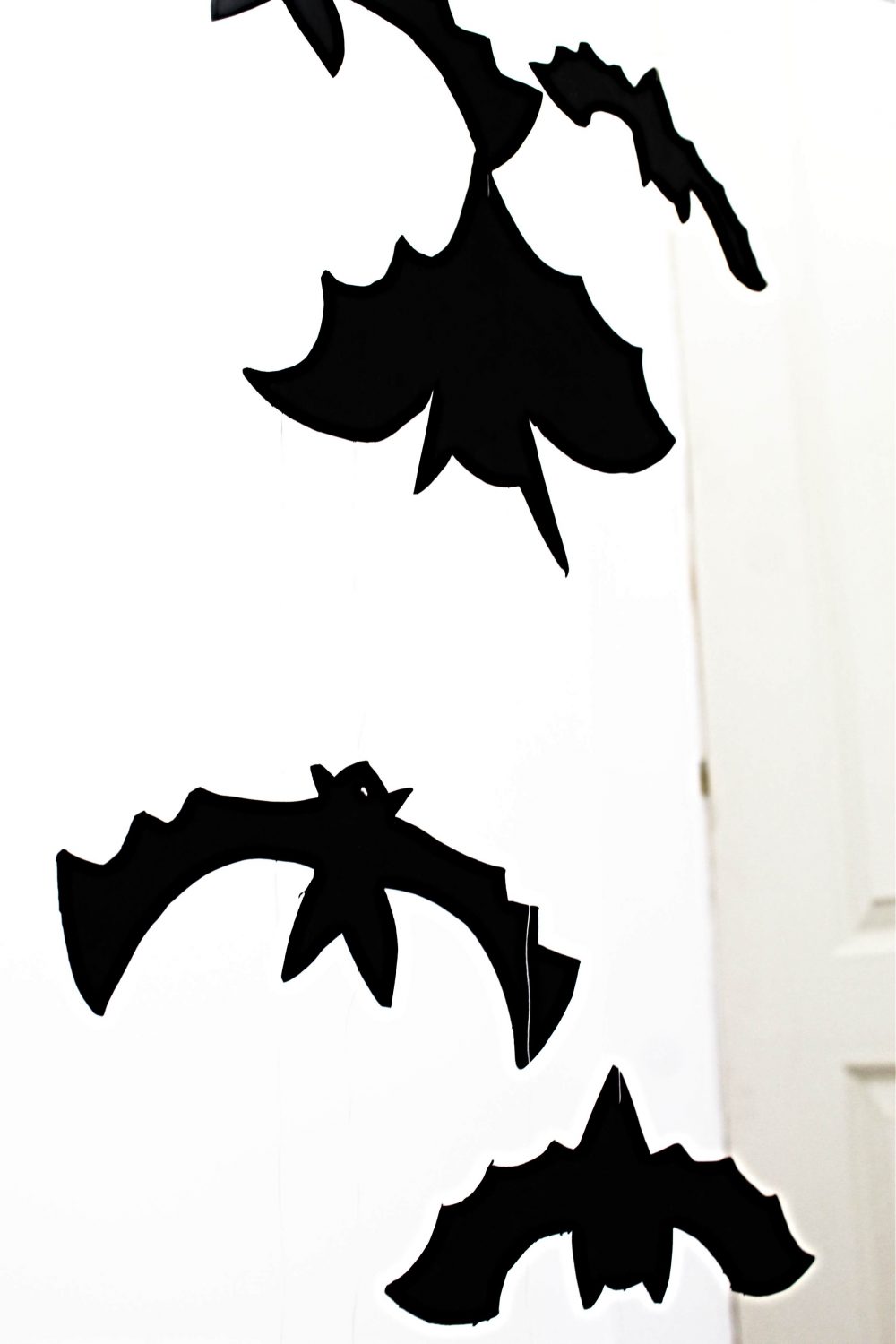 So if you ever wondered how to make a paper bat you can stop wondering! You've got a  printable bat template that you can use over and over again to make tons of spooky/cute bats every Halloween! This bat pattern is free for my craft newsletter subscribers otherwise you can purchase my Halloween bat templates from here!
Hanging bats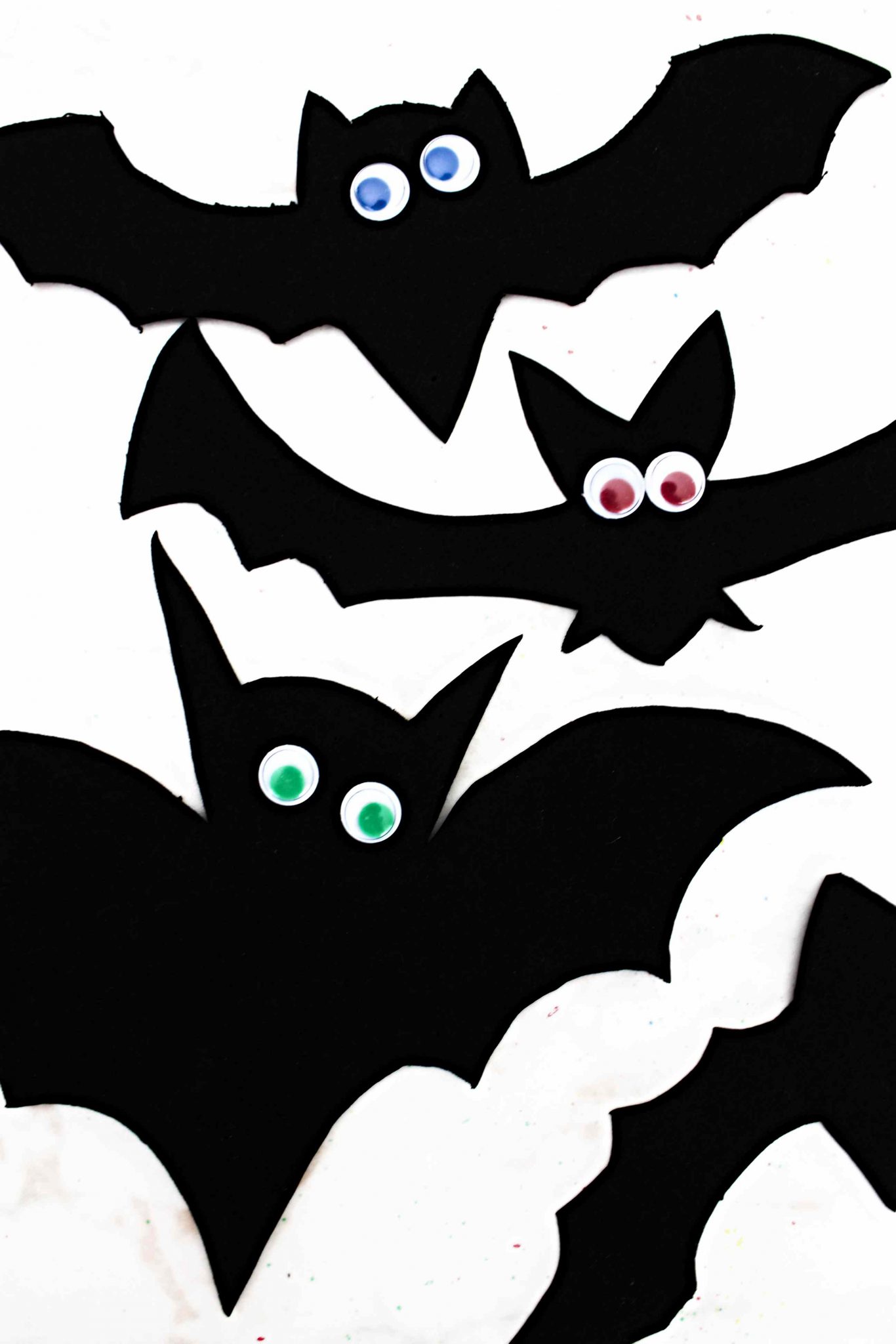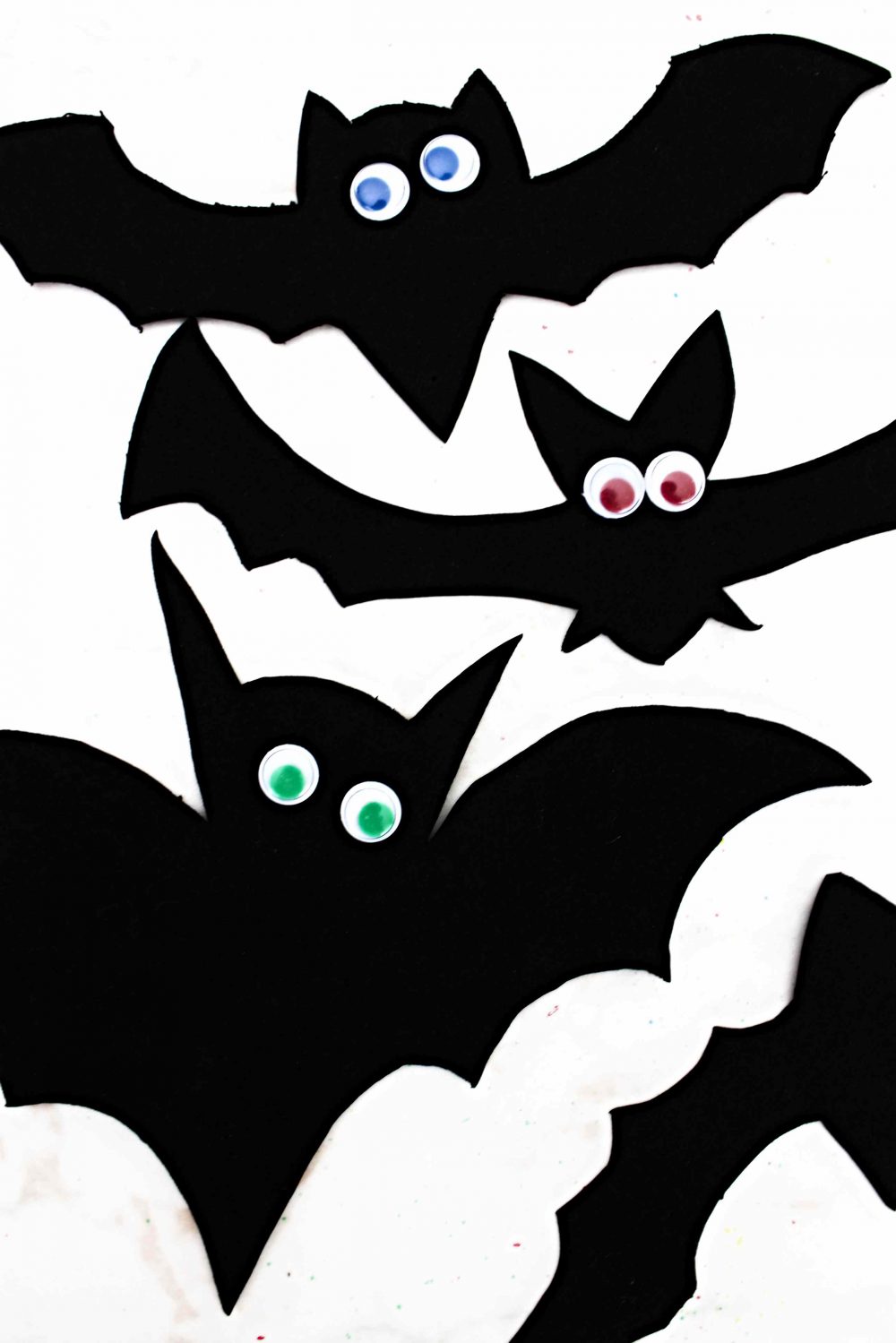 Materials:
bat template (download from here)
light colored marker
googly eyes – optional
needle
thread
scotch tape – optional
Directions:
Download and print the bat templates.
Place the pattern on the cutting mat and using your precision knife cut out the 3 bats.
Place the foam paper on the cutting mat.
Take one template at a time and place it on the foam paper and using the precision knife, cut out bats, going all around the template.
Once you're done cutting out the bats, thread the needle.
Pass the threaded needle through the bottom of each bat and leave enough thread to hang the bats. Display them on walls, hang them to the ceiling or in the garden.
Pin to save for later

More foam crafts you might like:
Most popular craft: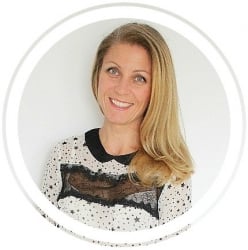 Hi, I'm Petro, author and founder of Easy Peasy Creative Ideas. Sewist, crafter, avid DIY-er, foodie, photographer, homemaker and mommy to one. I'm an expert at coming up with quick, clever sewing tips, recycling crafts and simple, easy recipes! You can find my ideas featured in reputable publications such as Country Living, Good House Keeping, Yahoo News, WikiHow, Shutterfly, Parade, Brit & Co and more. Thanks for stopping by and hope you'll stay for a while, get to know me better and come back another time. Stick around for real fun projects!