Printable Witch hat decor
Article may contain Amazon & affiliate links. As an Amazon Associate I earn from qualifying purchases at no additional cost to you.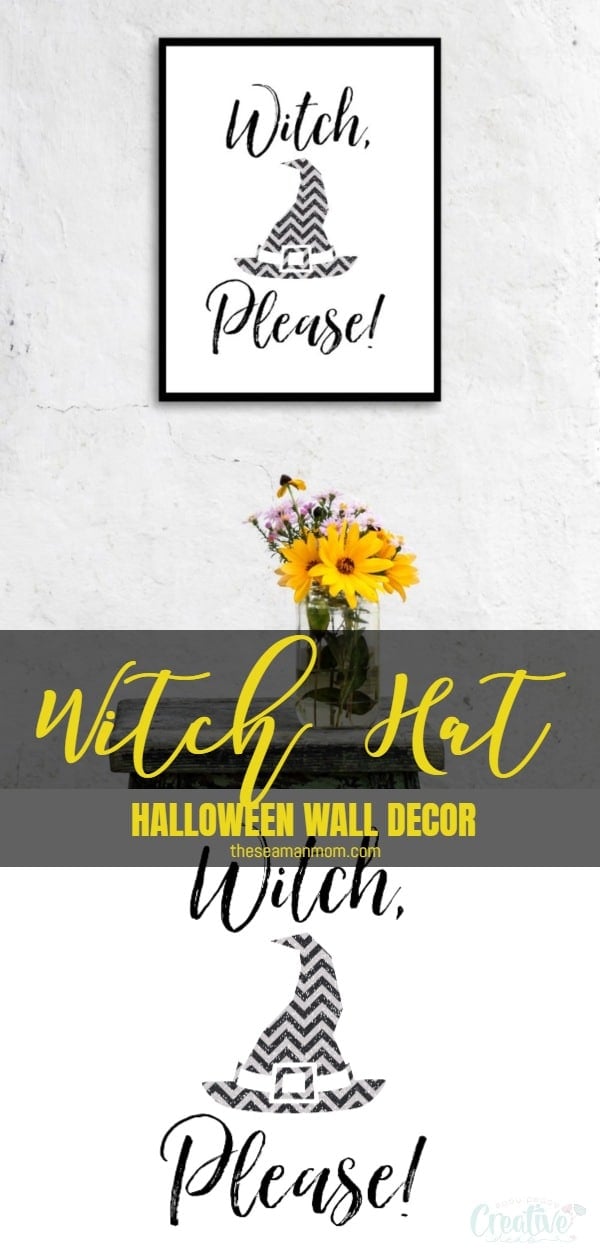 Have you been looking for fun printable Halloween decorations for a party? Impress your guests with this witch hat decor, the perfect wall decorating idea for a Halloween party!
Witch hat printable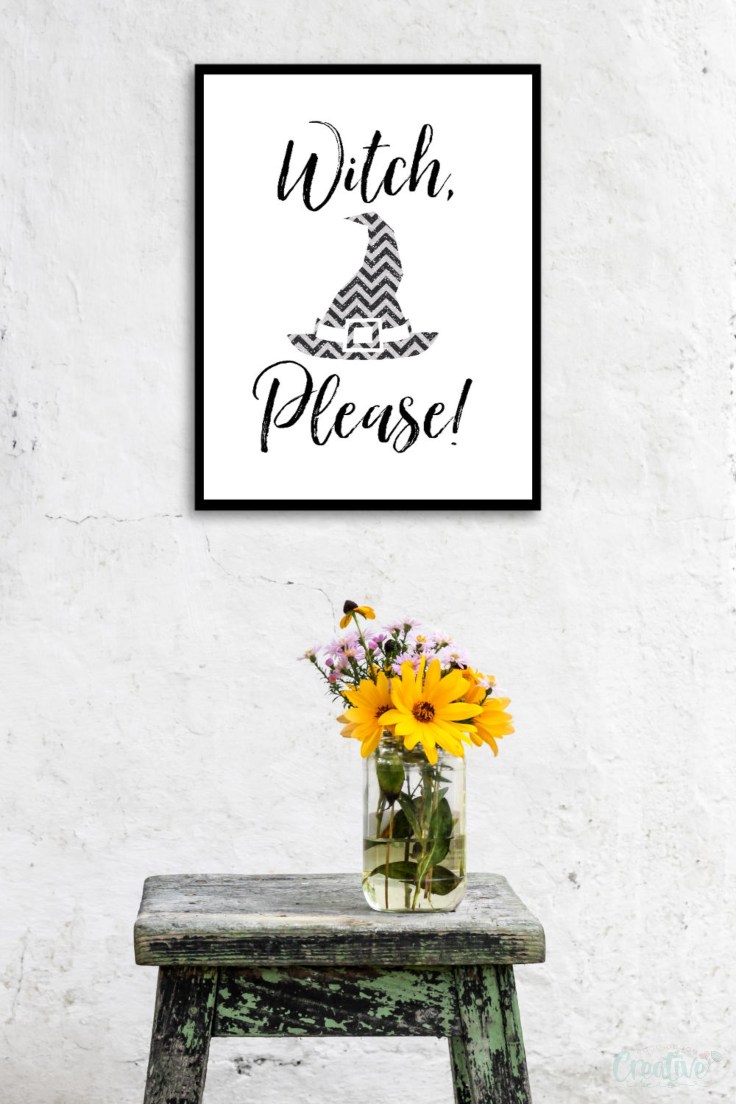 Are you guys ready for Halloween? After Christmas, Halloween is our most loved holiday and my daughter in particular is super psyched to start decorating for this fun holiday! But it doesn't feel like Halloween without witch decor which we totally miss in our Halloween "arsenal". So for this year we decided it's time to add a witch hat decor to one of the walls in our house, to make things even spookier than last year!
Want more printables?
Eh, who am I kidding? This art wall looks more cute than spooky with all that sparkle, the crooked hat and the adorable font! But that's what makes this witch printable so special! It helps an empty wall feeling less lonely and adds a spooky/cute Halloween vibe to the whole room without being overwhelming! It always made me smile a little bit when I'd walk by this witch hat decor, it's so adorable!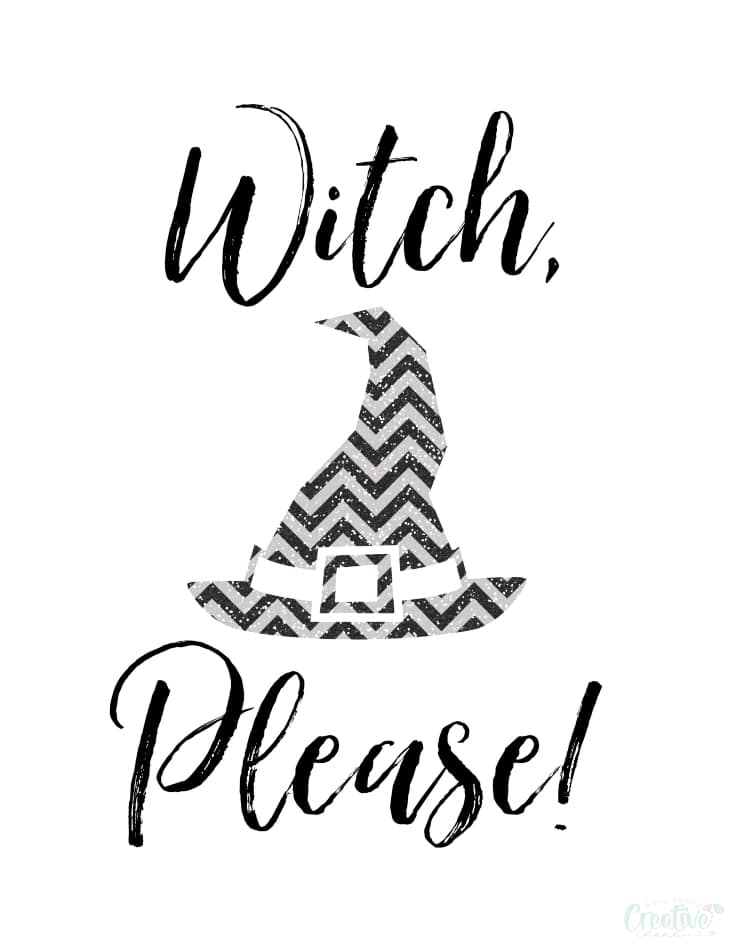 If you've been looking for the perfect Halloween witch decor, this is it! All you have to do is download the printable, frame it and hang on a wall and you're ready to party! I think it will add a fun and unexpected element to your home and it's a very clever way to decorate for Halloween on a budget!
This witch hat decor idea will cast a spell on your home, in a totally good way! If you're ready to grab the printable, get it free when you join my newsletter or purchase it here if you'd rather not subscribe. Enjoy!
Pin to save for later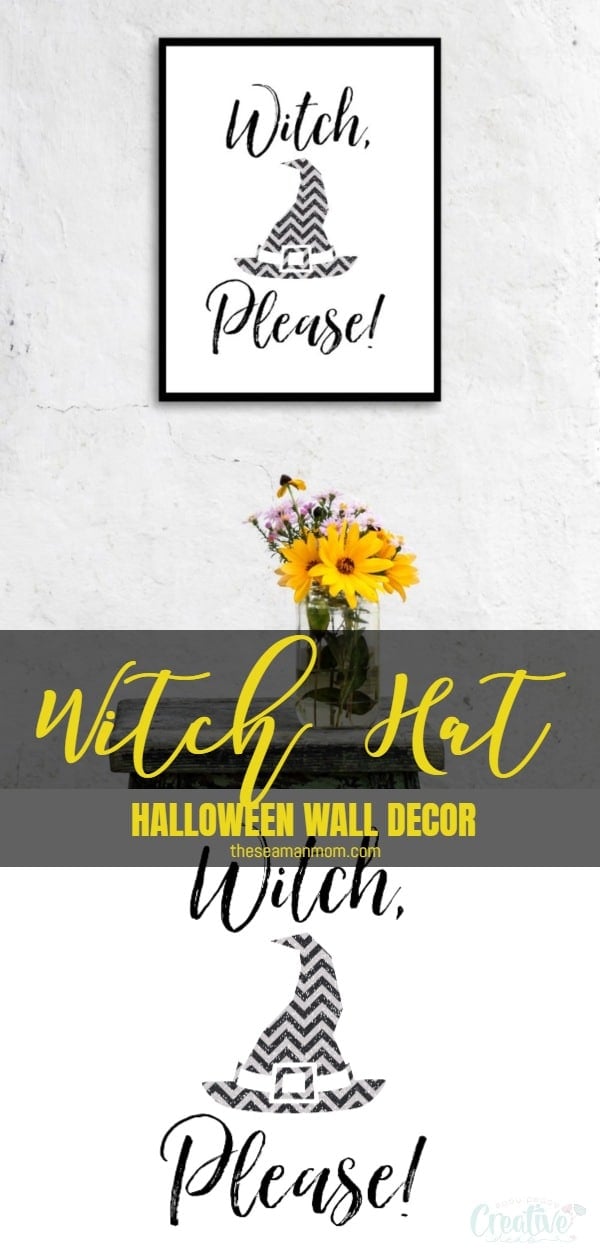 More Halloween ideas you will love: