Easy Peasy Way To Clean A Sponge
Article may contain Amazon & affiliate links. As an Amazon Associate I earn from qualifying purchases at no additional cost to you.
Hate the idea of washing your dishes or brushing your body with a germy sponge? Get them sanitized and safe in just a couple of easy peasy steps! Here's how to clean a sponge!
How To Clean A Sponge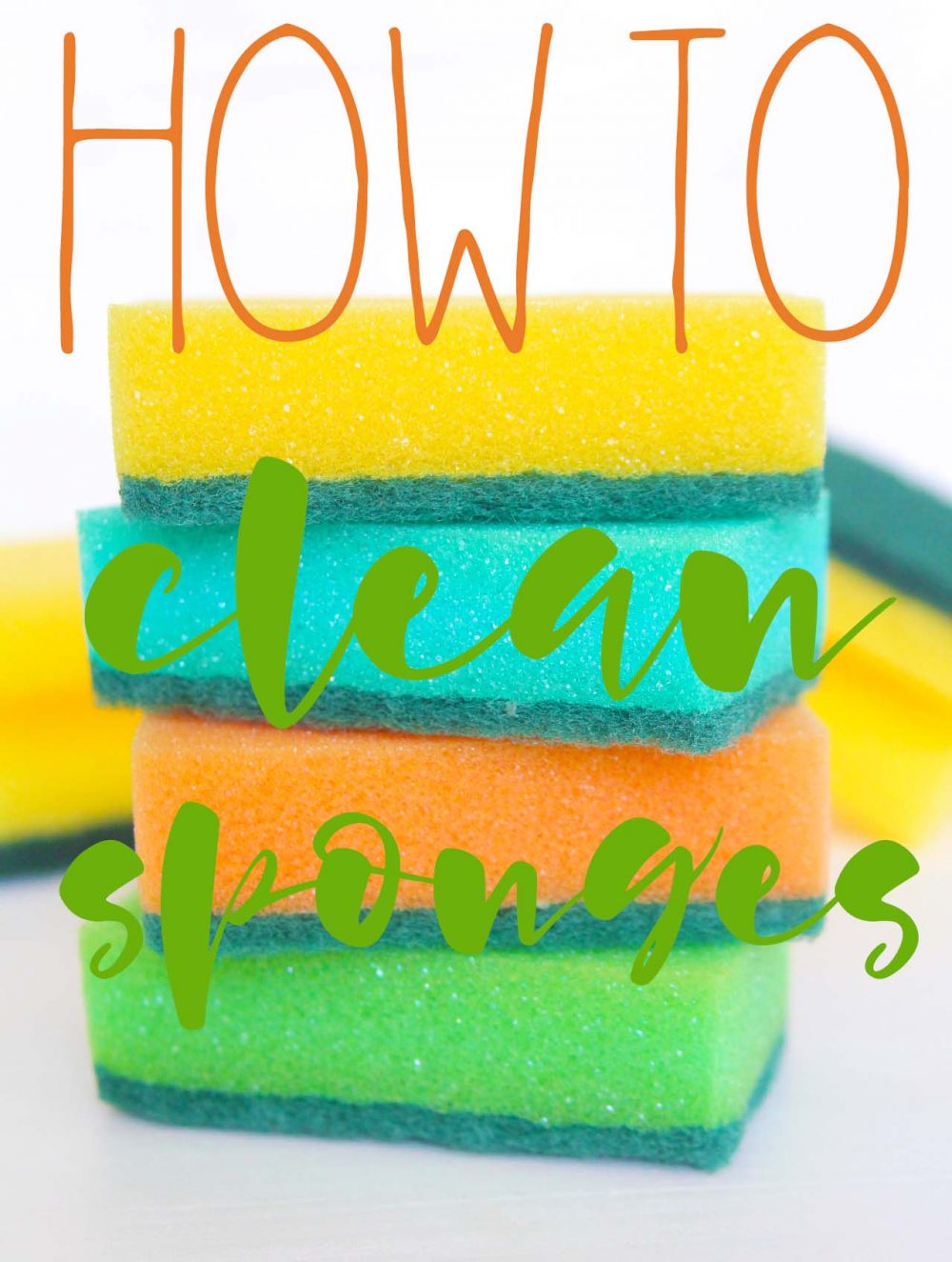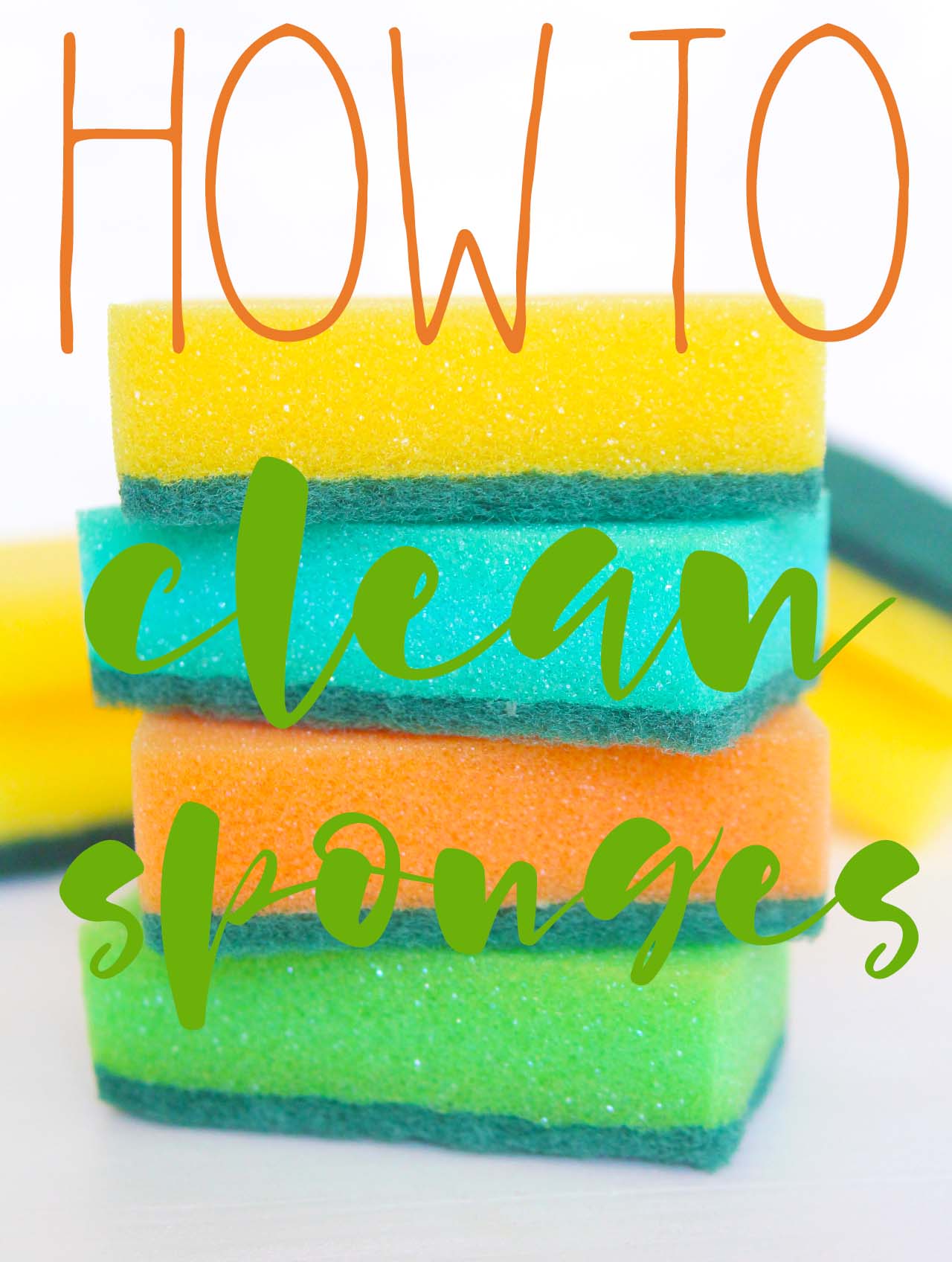 Weather you're washing your dishes with a sponge or use one in the bathroom for scrubbing, a sponge is the perfect environment for bacteria growth! Hate the idea of putting those nasty microorganisms on your plate or your body? No worries! You can get rid of them in just a few steps. I'll show you how to clean a sponge of any kind in just a minute.
Even a sponge that might seem clean, contains thousands and thousands of bacteria so you need to get into the routine of deep cleaning all of your sponges every couple of days. The microwave is a great tool for killing bacteria and sterilizing sponges in just a couple of minutes but sometimes, that's just not enough, at least not for me.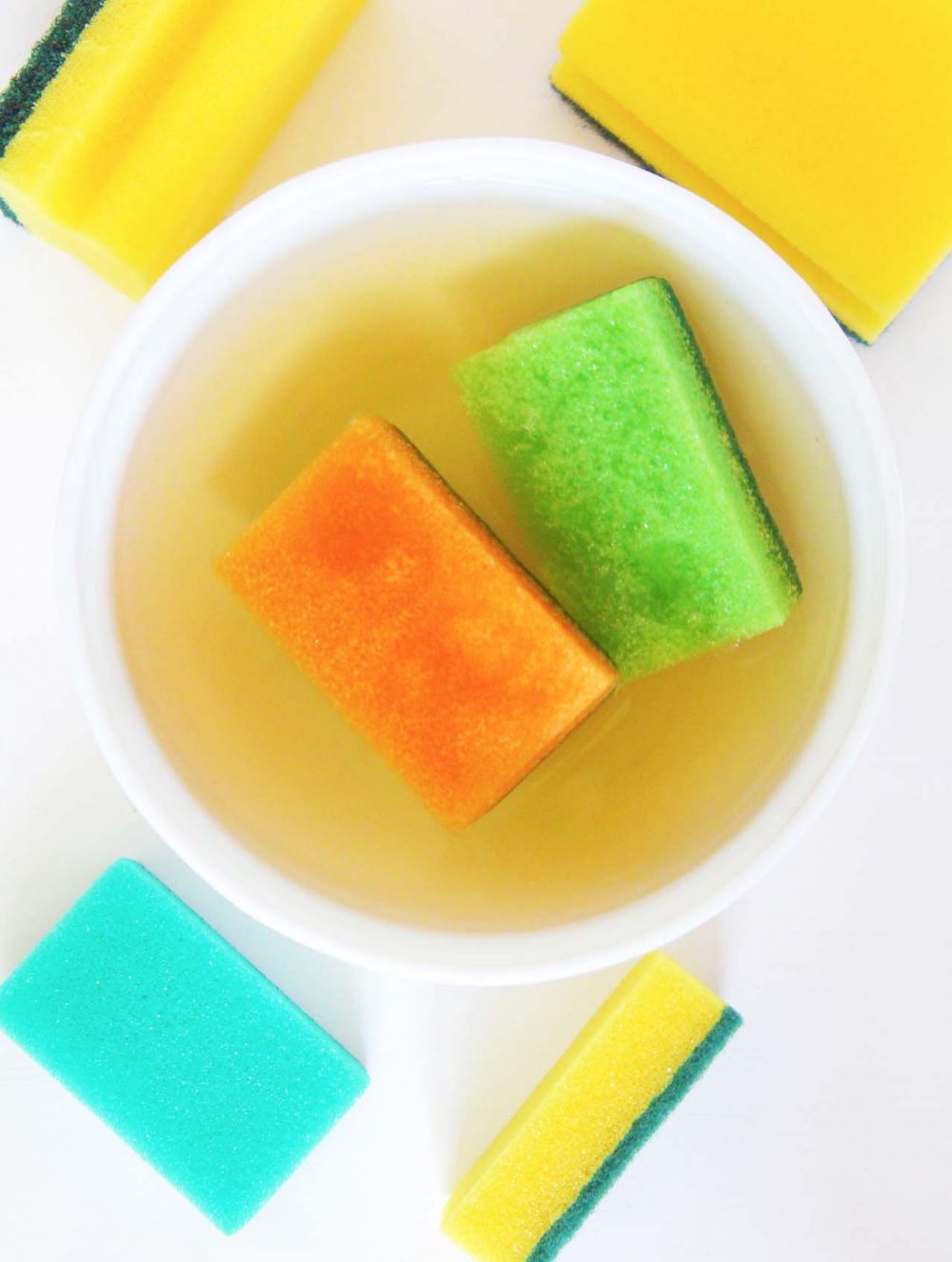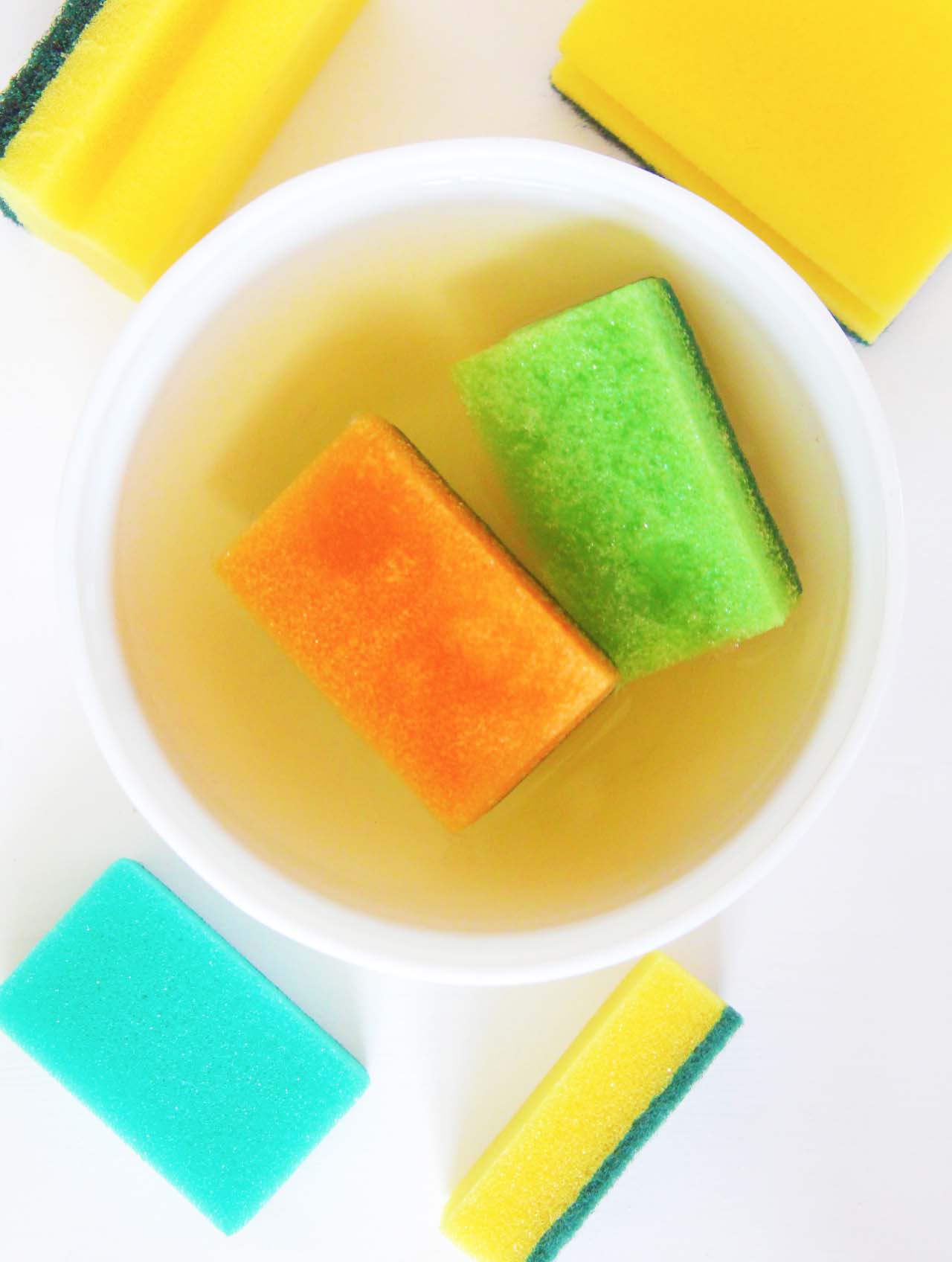 Plus some sponges are made with metal, sometimes not even visible to the naked eye so you can't use a microwave to sanitize them. So how to clean a sponge without a microwave, you might be asking? The short answer is right in your kitchen! Vinegar! Make it extra powerful with a pinch of salt and you're in for the one of the most affordable, handy bacteria killers for your sponges!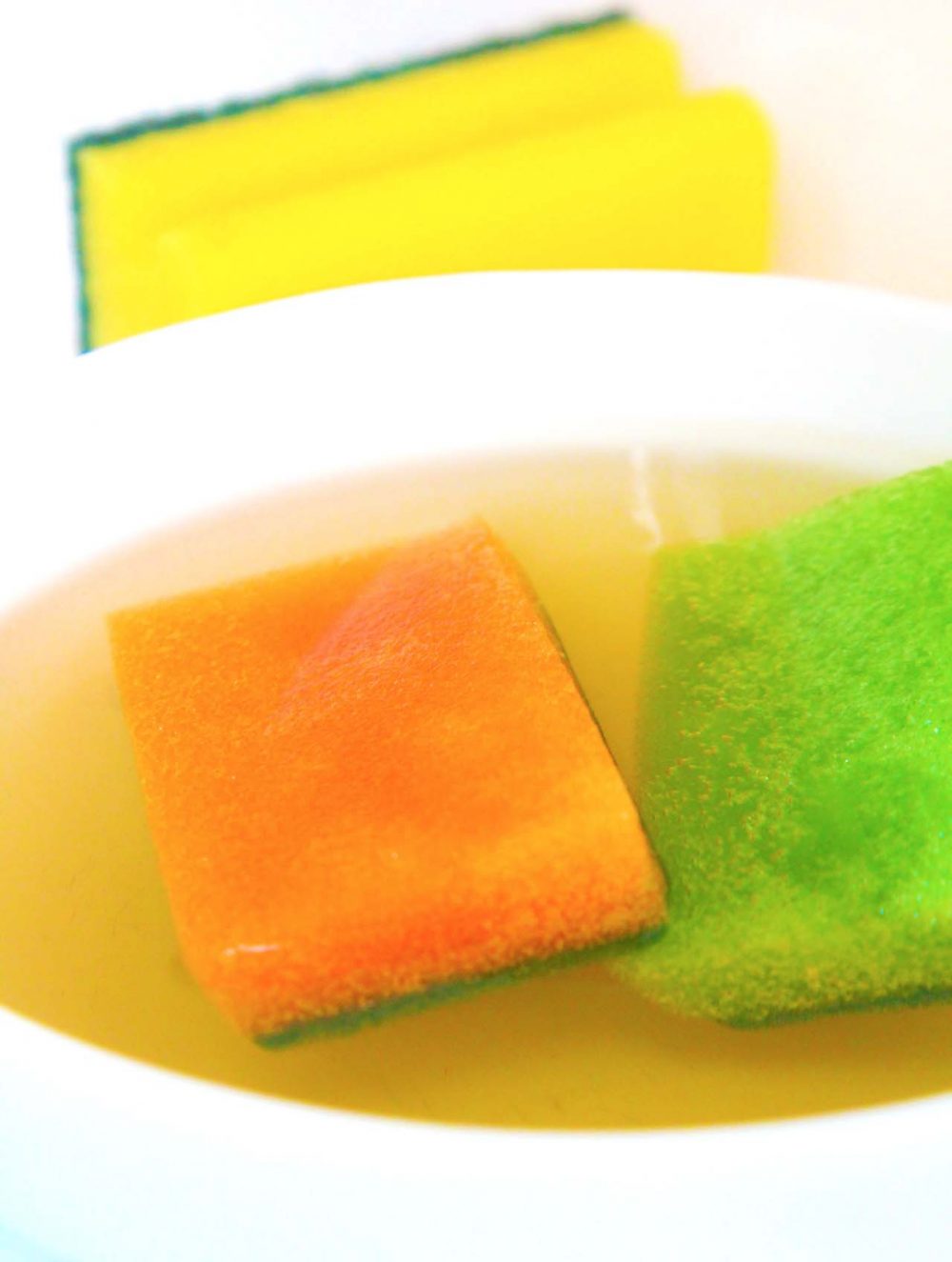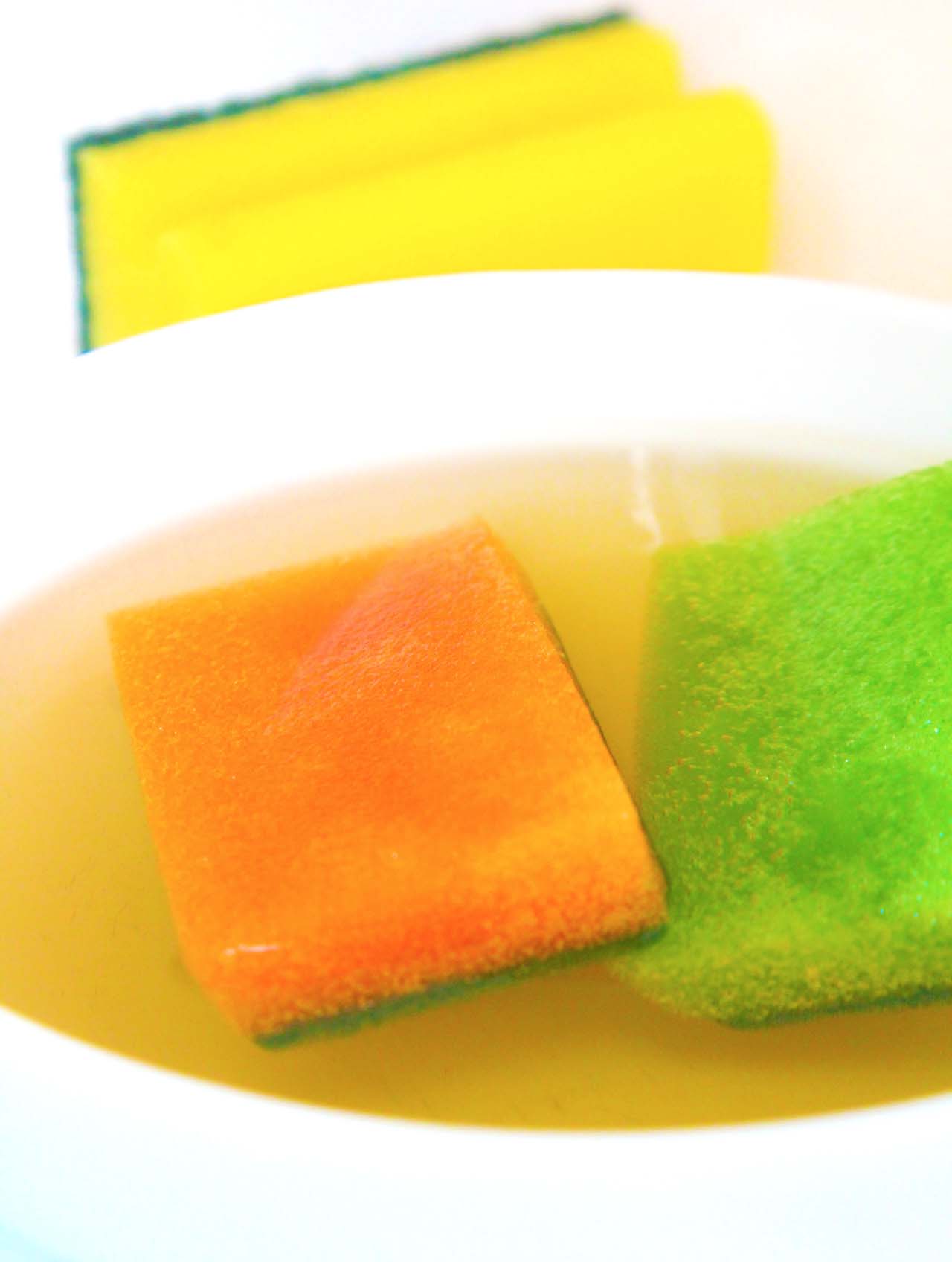 Sometimes after cleaning my sponges with vinegar and salt, if they've been super abused (especially the kitchen sponges), I still pop them in the microwave, just to make sure all those nasty bacteria are gone for good. So if you're not 100% confident you've cleaned your sponges perfectly with the vinegar and salt combo, put them in the microwave for 2-3 minutes. Just make sure they don't have any metal.
How To Clean A Sponge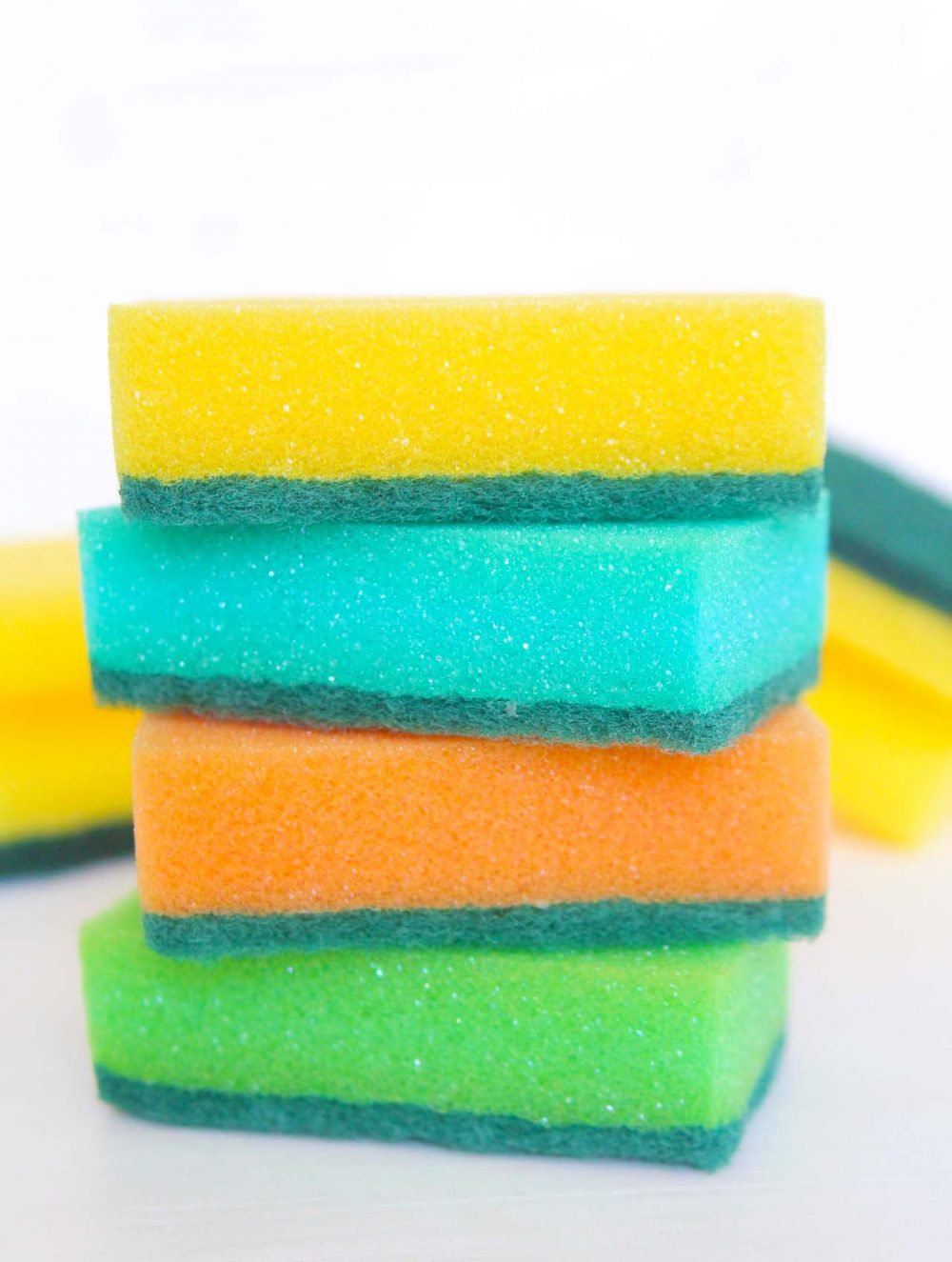 Materials:
vinegar – enough to cover the sponges
salt – 1/2 tablespoon per 1 cup vinegar
large bowl, microwave resistant if you plan to use the microwave too
sponges – duh!
pot
microwave
Directions:
In a bowl, pour vinegar. Add salt and mix until salt is dissolved.
Place sponges in the bowl and leave overnight.
Next day, pour vinegar mixture into a pot, add sponges and bring mixture to a boil. Simmer for 2 minutes. Allow to cool before removing sponges.
If you're not happy with the results, squeeze the excess liquid from the sponges, place in a bowl and pop in the microwave for 2-3 minutes, on high. Make sure sponges don't contain metal!
That's all! That's how to clean sponges of any kind!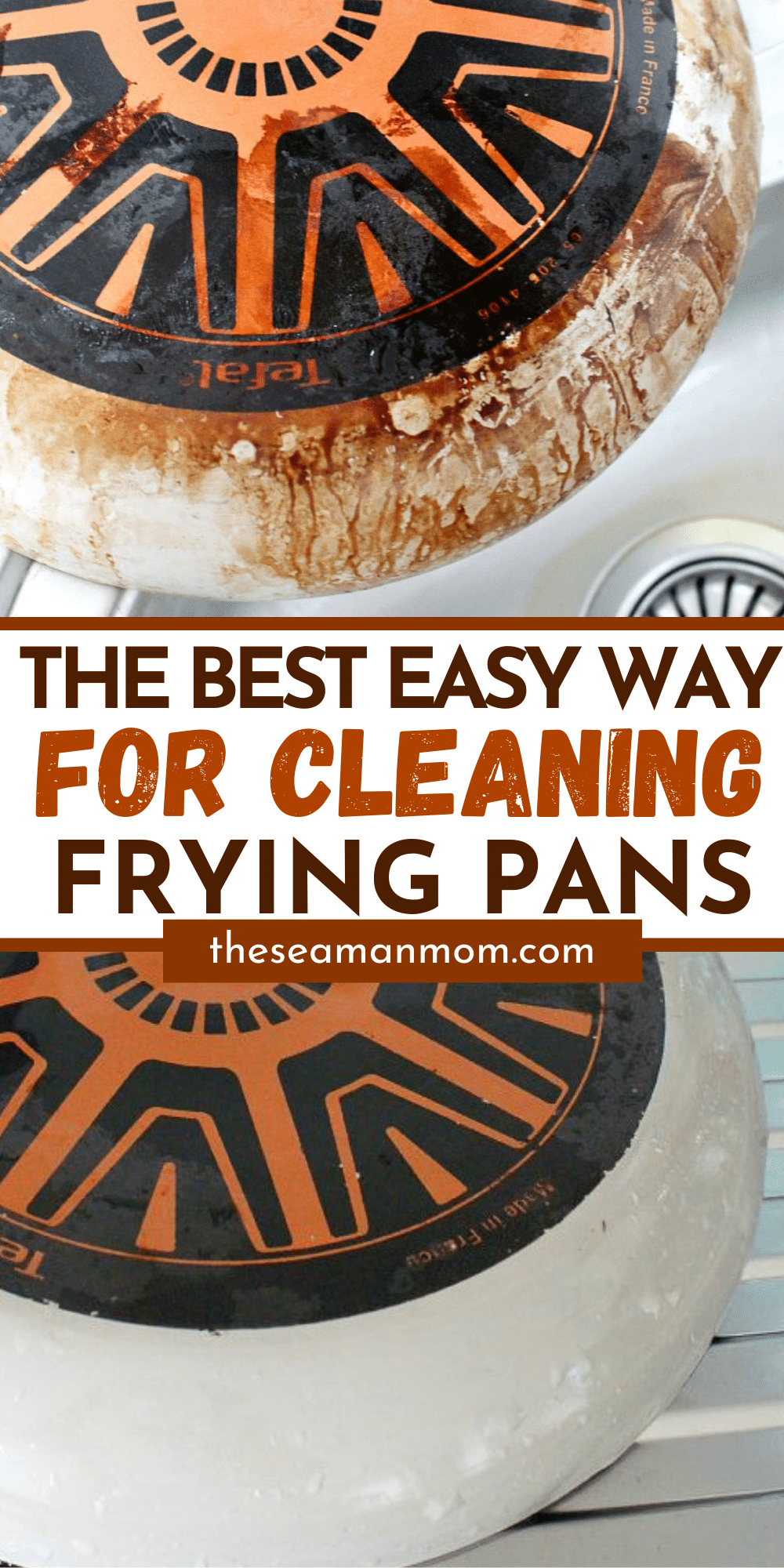 Most Popular DIY's