How to Square Up Fabric Perfectly Every Time
Article may contain Amazon & affiliate links. As an Amazon Associate I earn from qualifying purchases at no additional cost to you.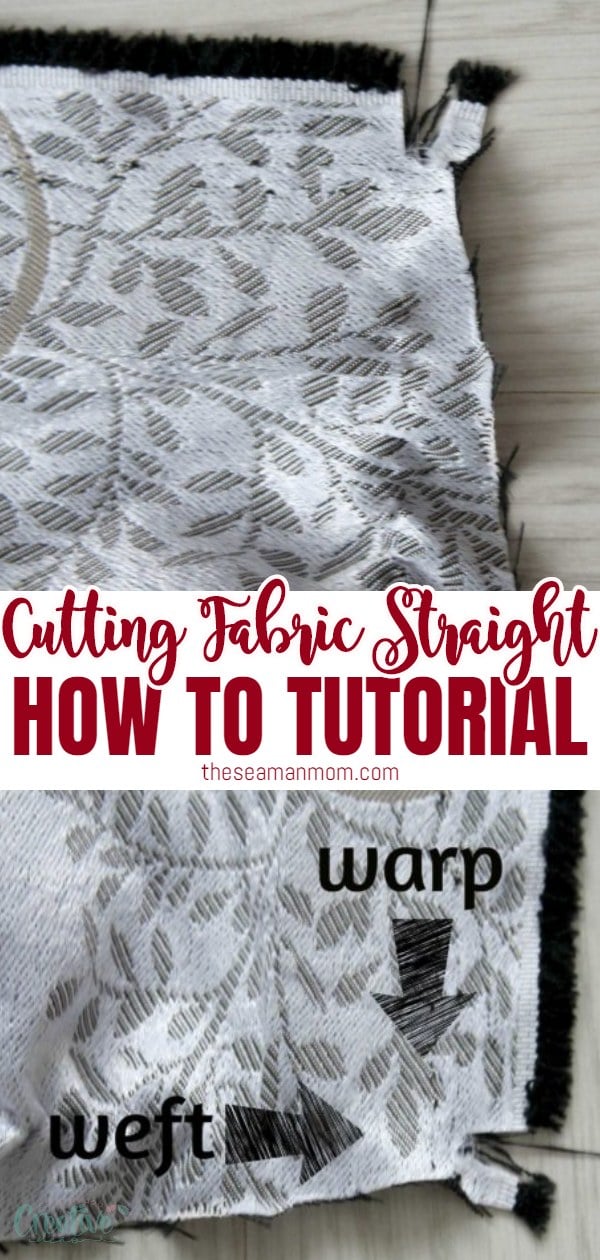 Cutting fabric straight cannot be easier once you learn how to square up fabric! You'll be mastering this easy peasy technique in no time with this simple tutorial!
How to square up fabric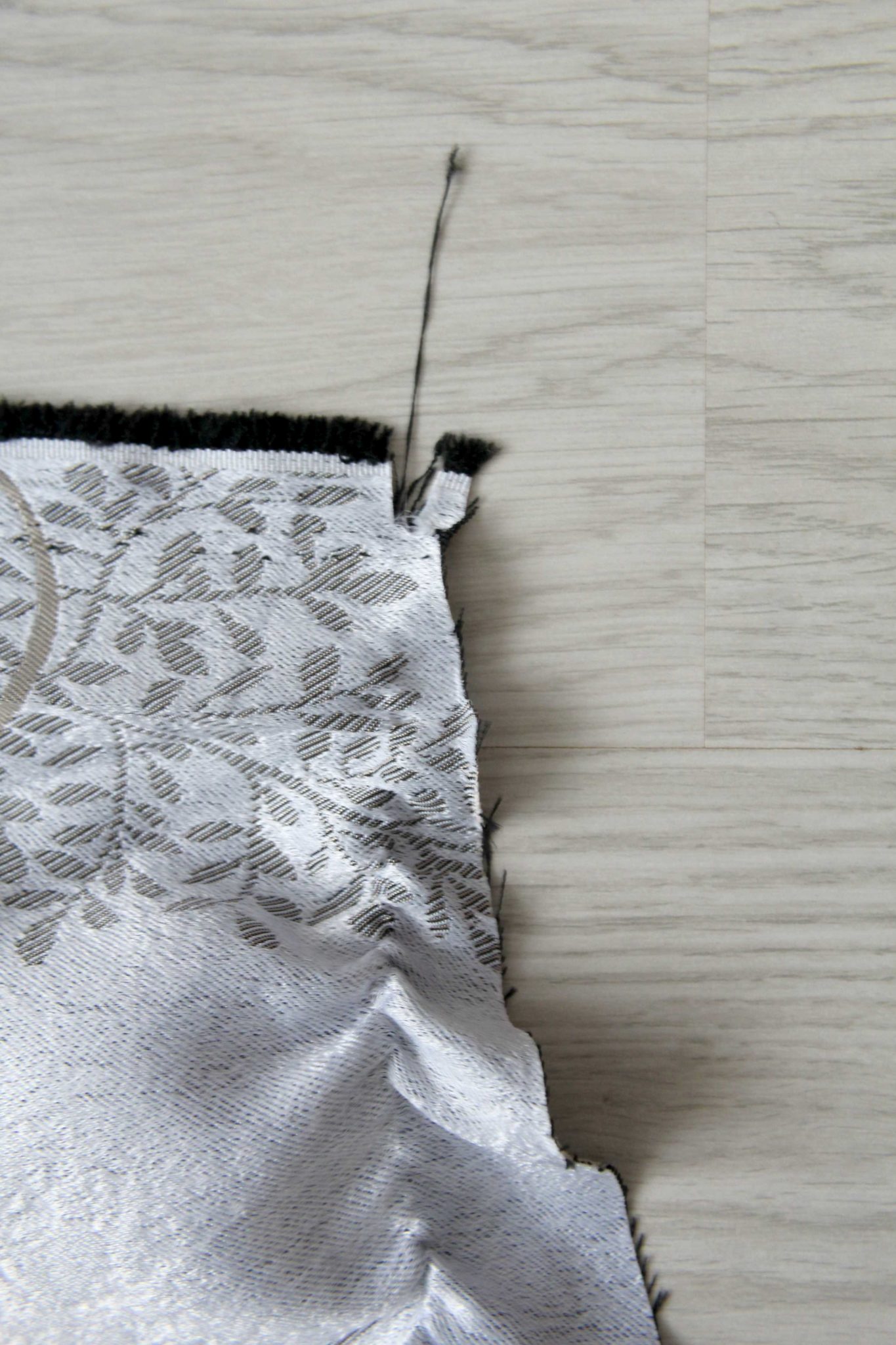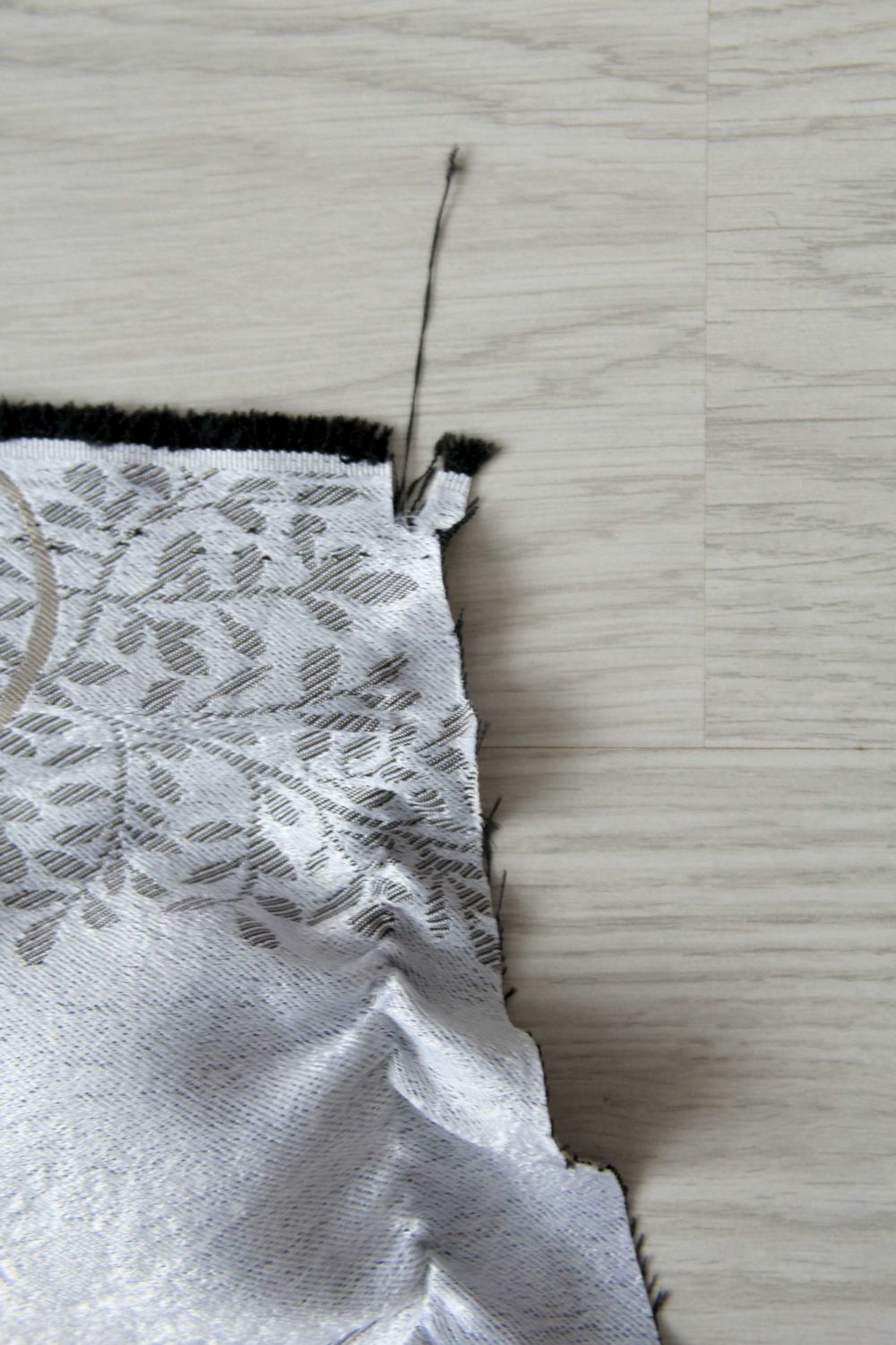 Ever wondered how to straighten fabric grain or struggled squaring fabric? Rest assured, you're not alone! I've been living in the dark for ages and never got my fabric as straight as I wanted and needed it to be. Until I learned how to square up fabric just like professionals do through a super easy and simple method.
There are many reasons for why you need to square up the fabric, depending on your project. Fabrics can stretch and become deformed when placed on a bolt, the ends may fray while handling, or the fabric store staff may not cut it perfectly straight when measuring.
This method goes great for all types of fabrics, from upholstery to sheer muslin, as the cutting line becomes quite visible. Squaring up the fabric is important because many times you need to work with the fabric grain and you need to make sure it's perfectly straight from the very beginning. Many projects may become ruined or look unprofessional if you don't work with straight edges.
Most popular sewing projects:
If you've been following me for a while, you probably know my mom used to be a professional sewist and that she's been sewing for over 60 years now (if you're not, subscribe to my newsletter below). She knows all the tricks and tips the "old school "used to teach sewers back then. But she lacks the patience to teach me and I basically had to teach myself how to sew, instead of taking advantage of her skills and experience.
So I was always hesitant to ask for advice (and to be honest too proud to) when I had troubles figuring things out, like how to square up fabric. I imagined there should be some sort of technique for cutting fabric on grain to get that perfectly cut fabric result but trying to figure it out myself just didn't do the trick. So I finally caved in and asked mom how to square up fabric and surprise! She was more than happy to show me! Lesson learned!
Turns out squaring fabric is actually super easy and a lot faster than measuring for thousand times and pinning and eye-balling etc methods I used for too long (feel free to laugh out loud, I know I'm a Muppet!).
Why do you need to square up fabric?
Squaring fabric is as important as a skirt or curtain draping nicely, or a perfectly aligned quilt. If you have trouble with things like these, chance is your fabric was not squared and you didn't have a straight cut fabric.
Quilts in particular scream for squared fabric. You need to cut narrow strips and small shapes that will never align if the fabric isn't squared.
The best tool for this particular job is a rotary cutter. Scissors won't cut just as straight and you may end up taking the process all over again. If you have a super-steady hand and you are sure you can cut very straight lines, you can also try with your scissors.
For understanding how to square up fabric and cutting fabric on grain you need to get familiar with 2 terms, the weft and the warp. The weft runs perpendicularly on the selvage while the warp runs perpendicularly on the weft. Sounds fancy? They truly aren't lol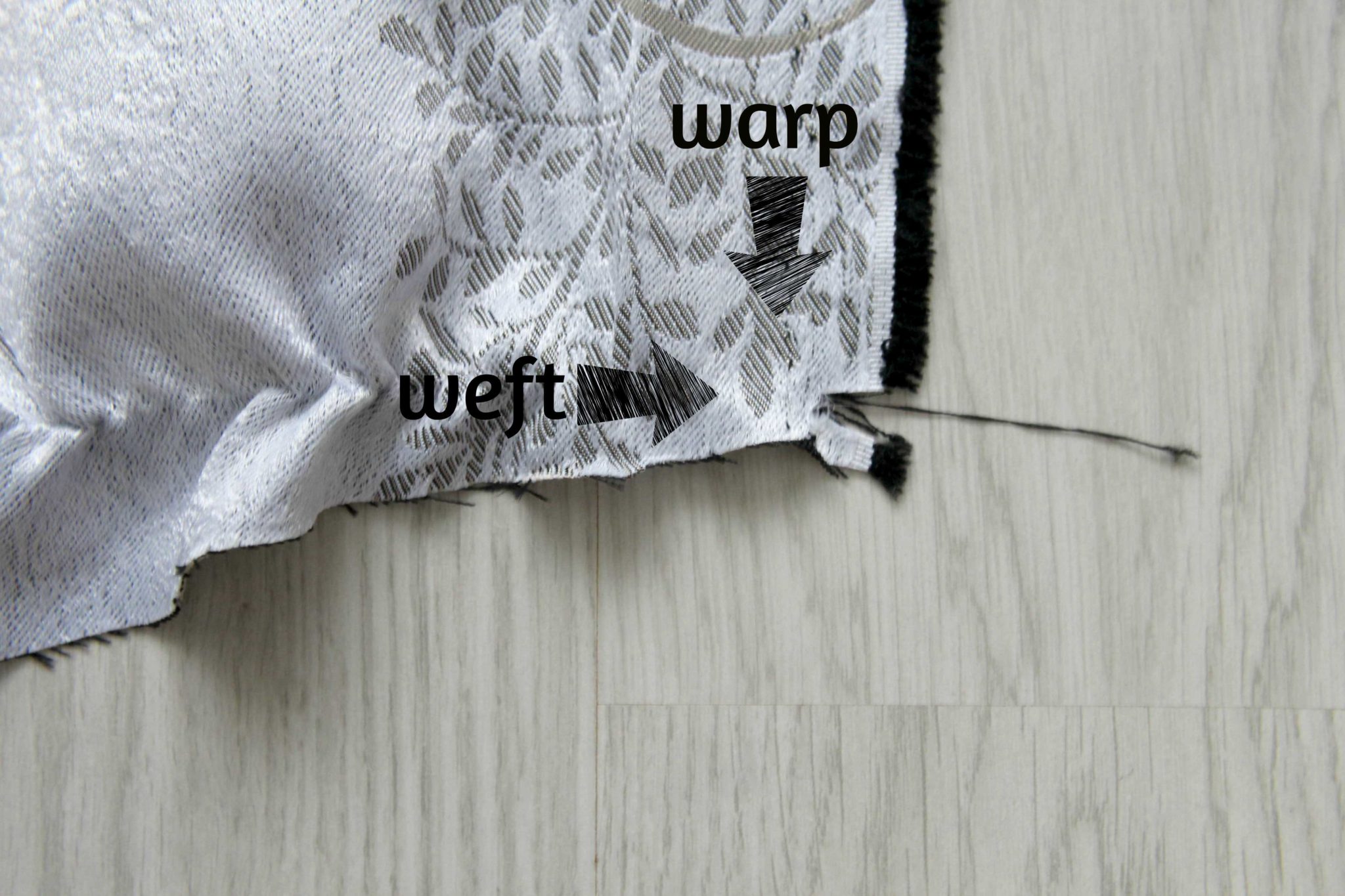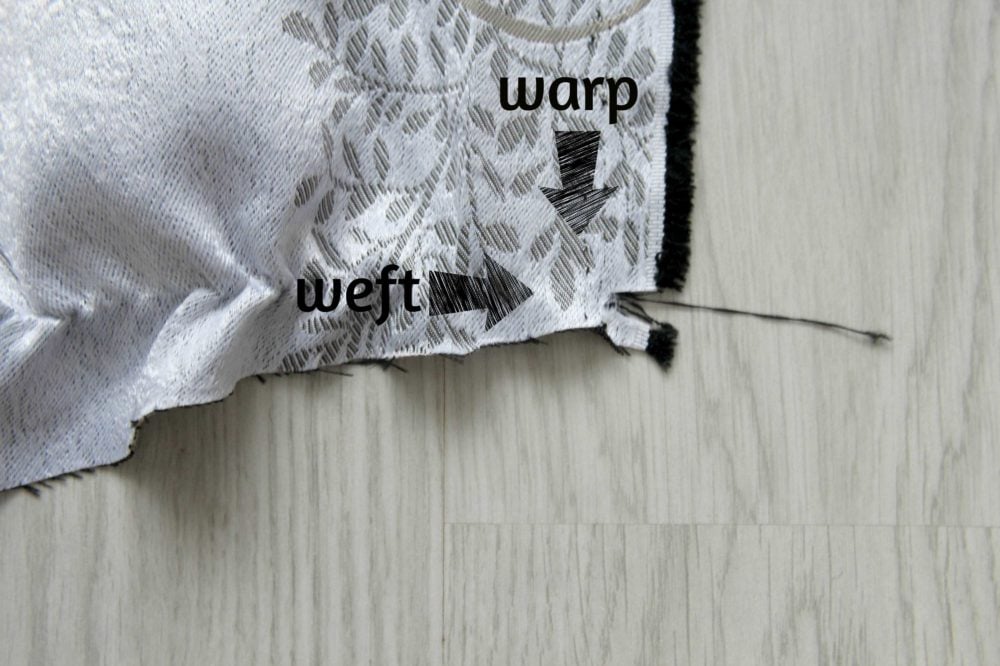 Other posts you might like:
When you buy it, fabric may already be off-grain, because of the way it was wound on the bolt, the way it was ripped or cut in the shop or it may become off-grain after washing, drying or ironing. Always keep in mind to iron the fabric toward the lengthwise grain, to keep it straight and prevent stretching. Fabric can also become off-grain in the dryer, when one selvage can shrink more than the other.
Don't fall into the trap of believing you can just cut a perfect square with a ruler and a rotary cutter. This is all about the fabric itself and its anatomy. The threads need to be perpendicular, and just straightening the edges won't help. Not working with perpendicular threads may result in a distorted and skewed final piece after washing.
If the initial fabric is distorted, gently pull the opposite corners (the bias) to realign the edges more before squaring. This will straighten the piece prior to the final squaring. It is easier to do this while the fabric is not yet completely dry after washing.
How To Cut Fabric Straight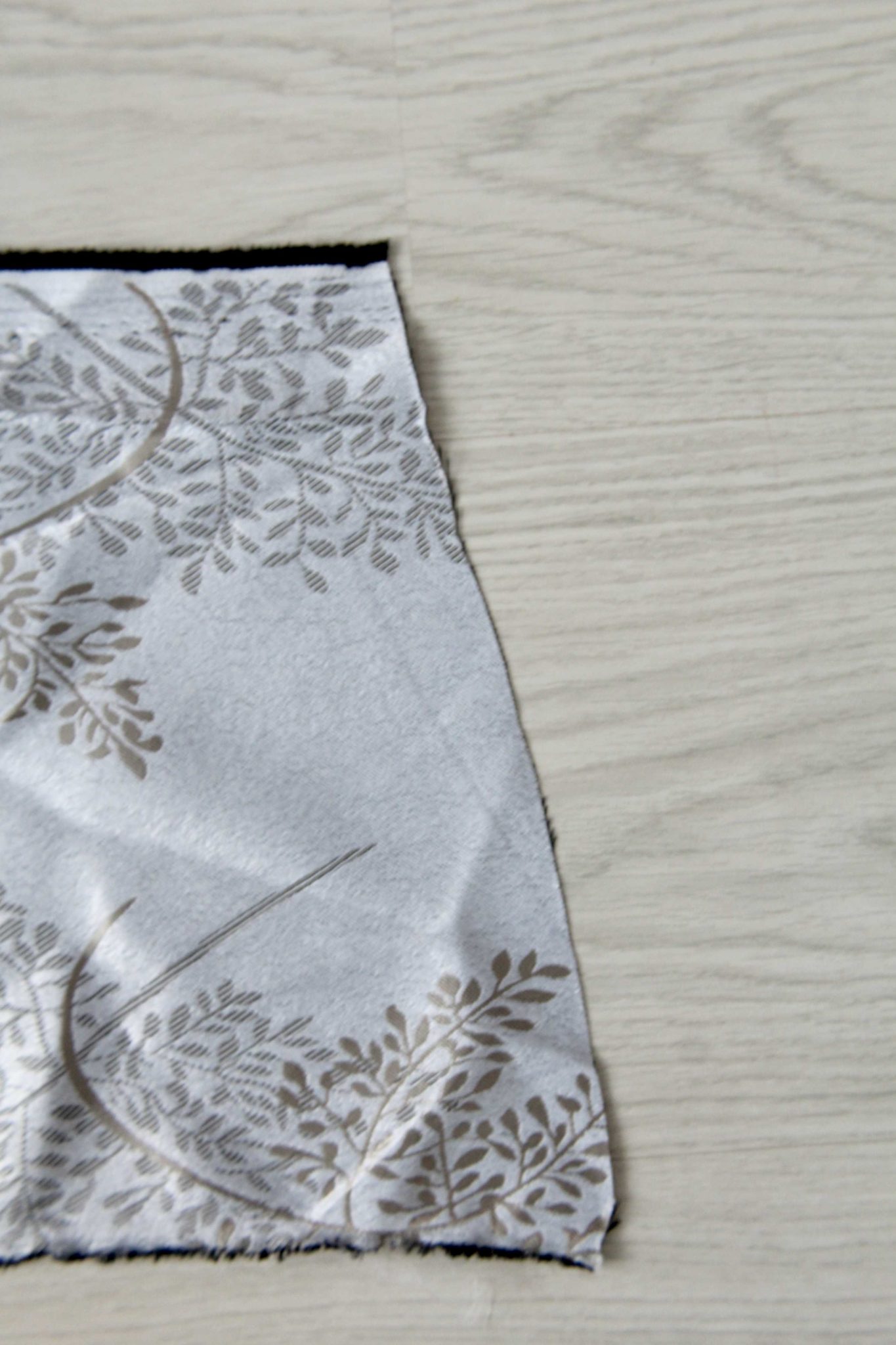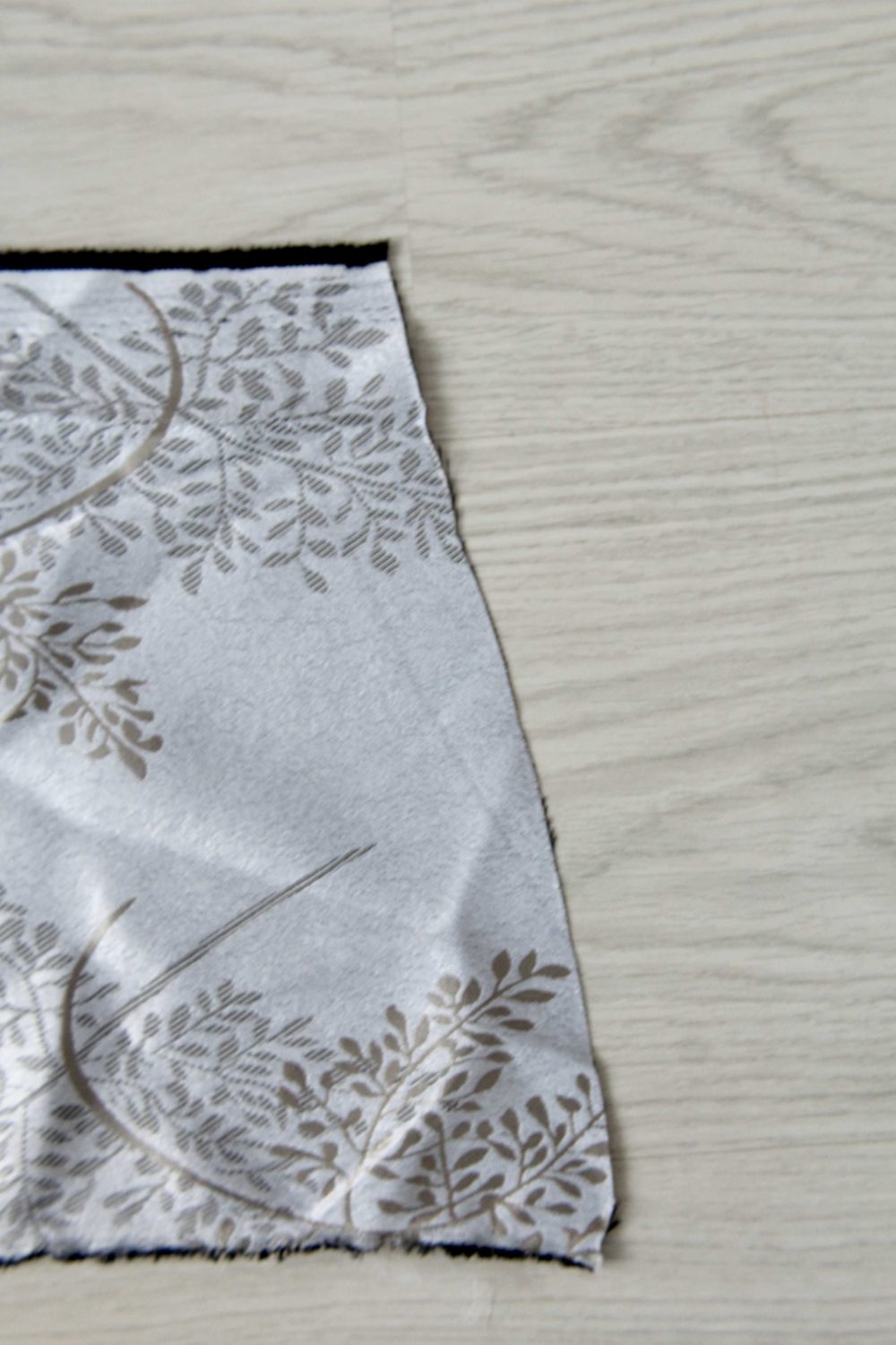 Materials:
Directions:
Squaring and truing fabric means you need to make a cut on the weft and another cut on the warp. You'll achieve this by simply pulling a line of thread on the weft and then one on the warp.
Make a cut on the weft (I fold fabric in half to find the shortest half and use the deepest part of the fabric edge in that short half as a starting point)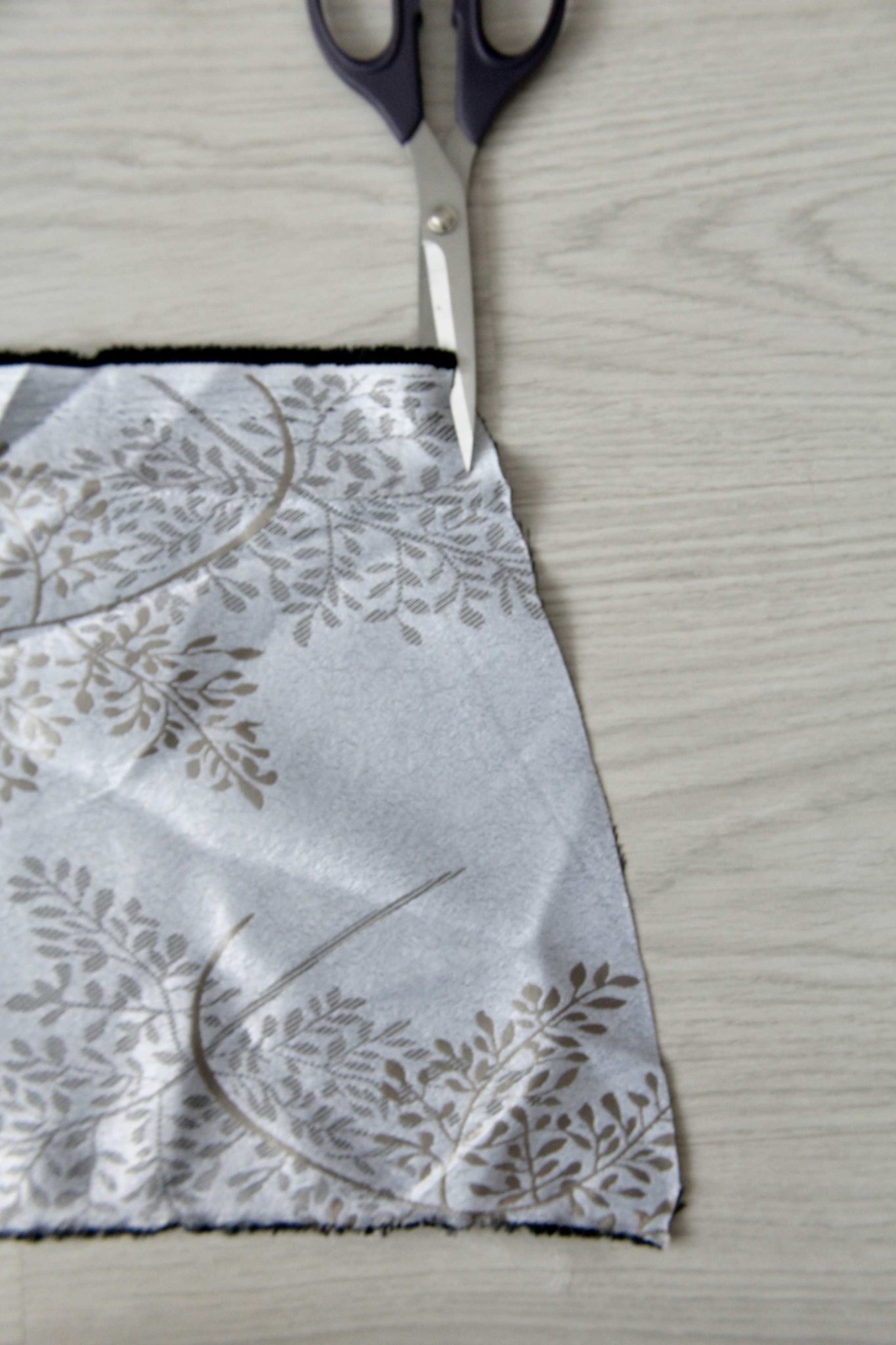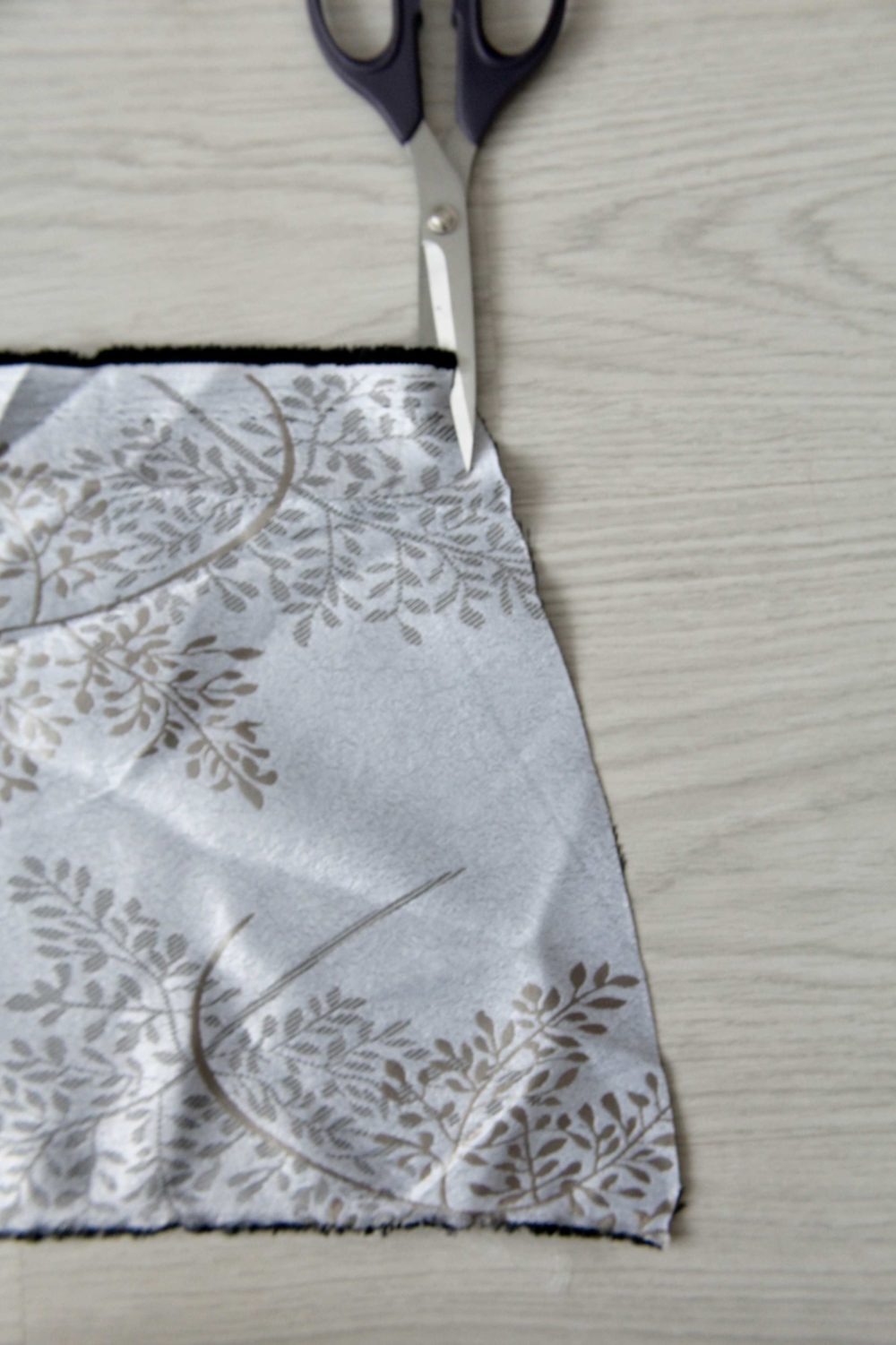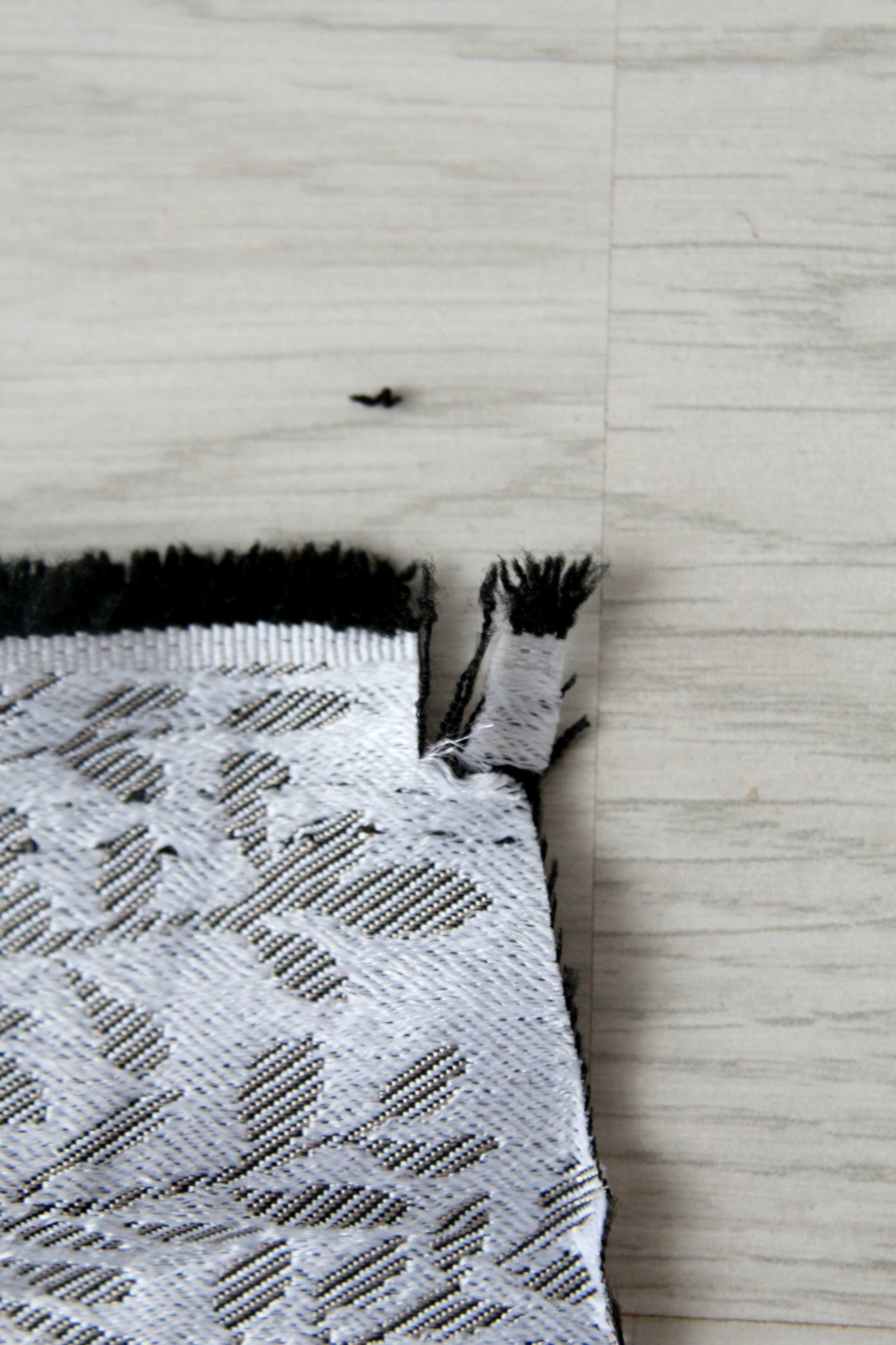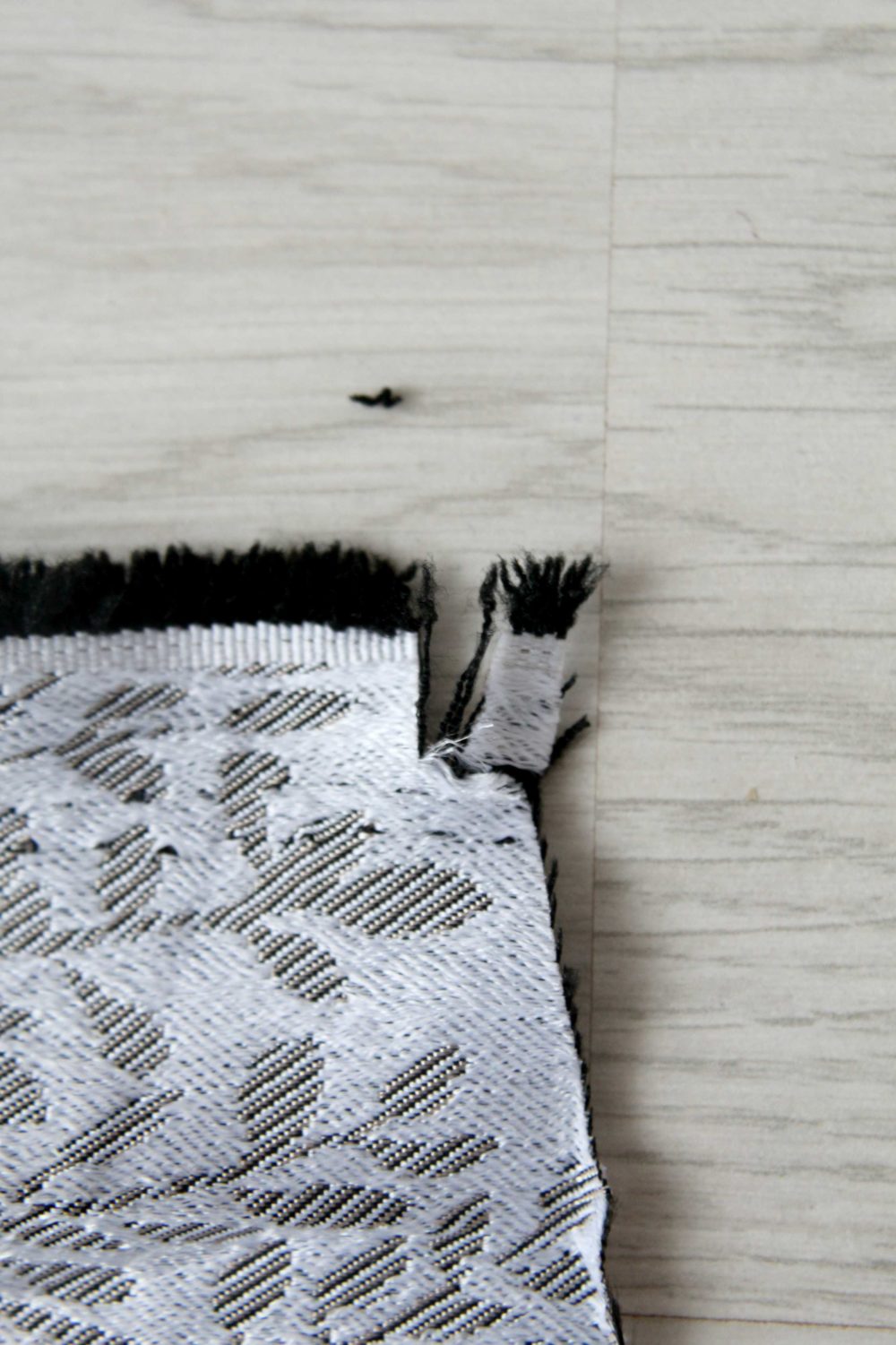 Pull the thread all the way through, making sure the thread doesn't break.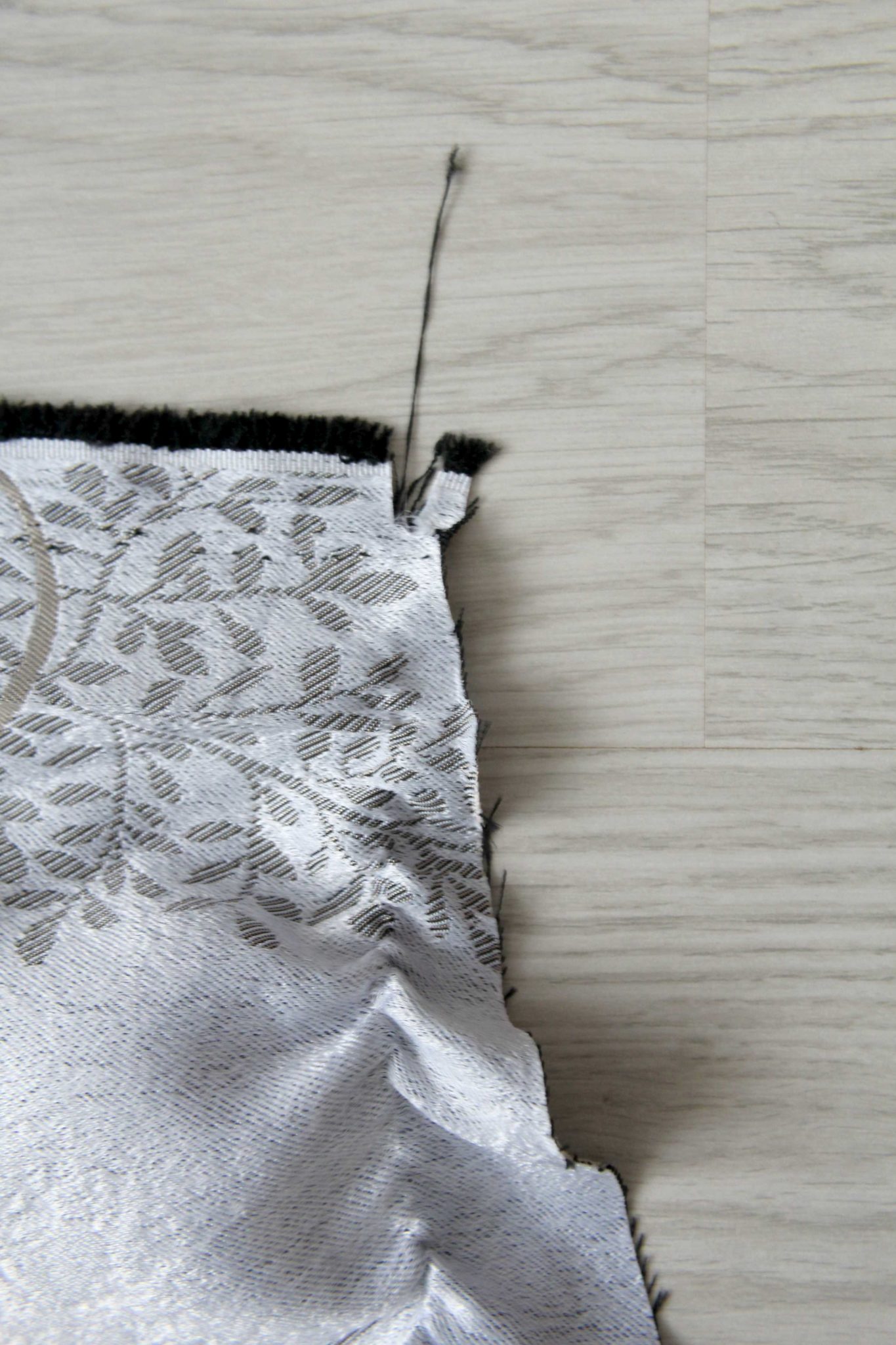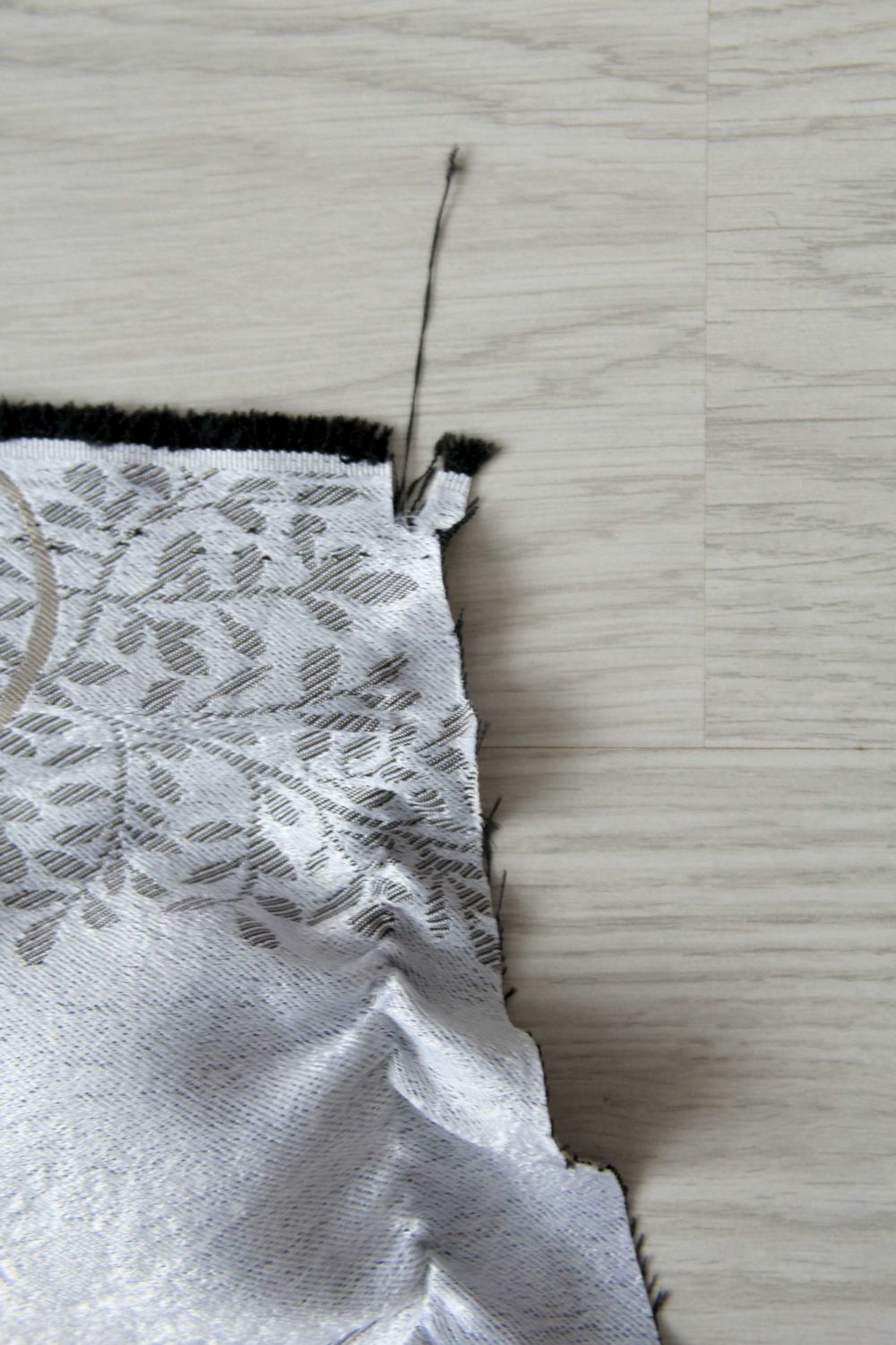 Then, using your scissors, make a cut following the little space that is left by the pulled thread.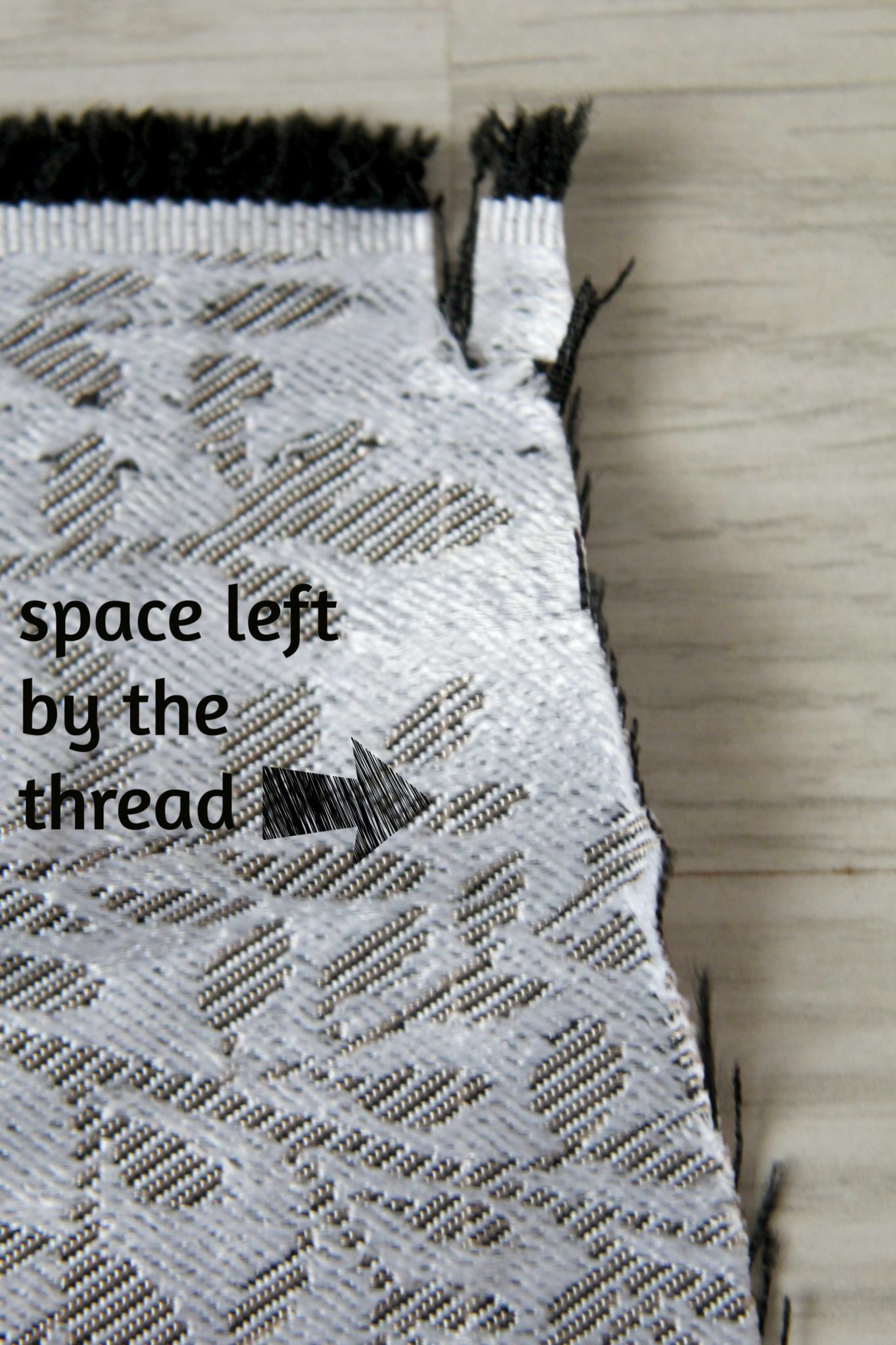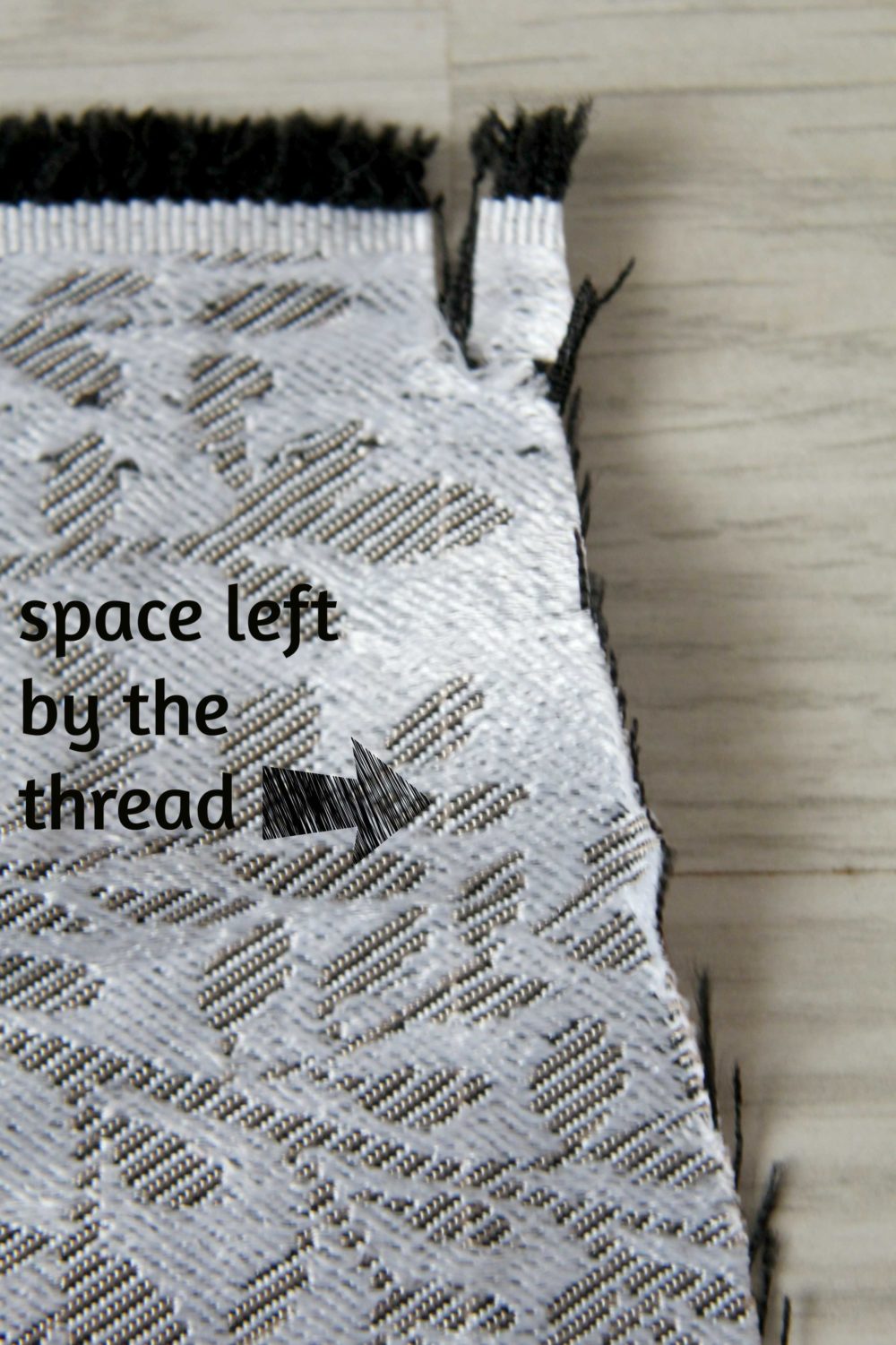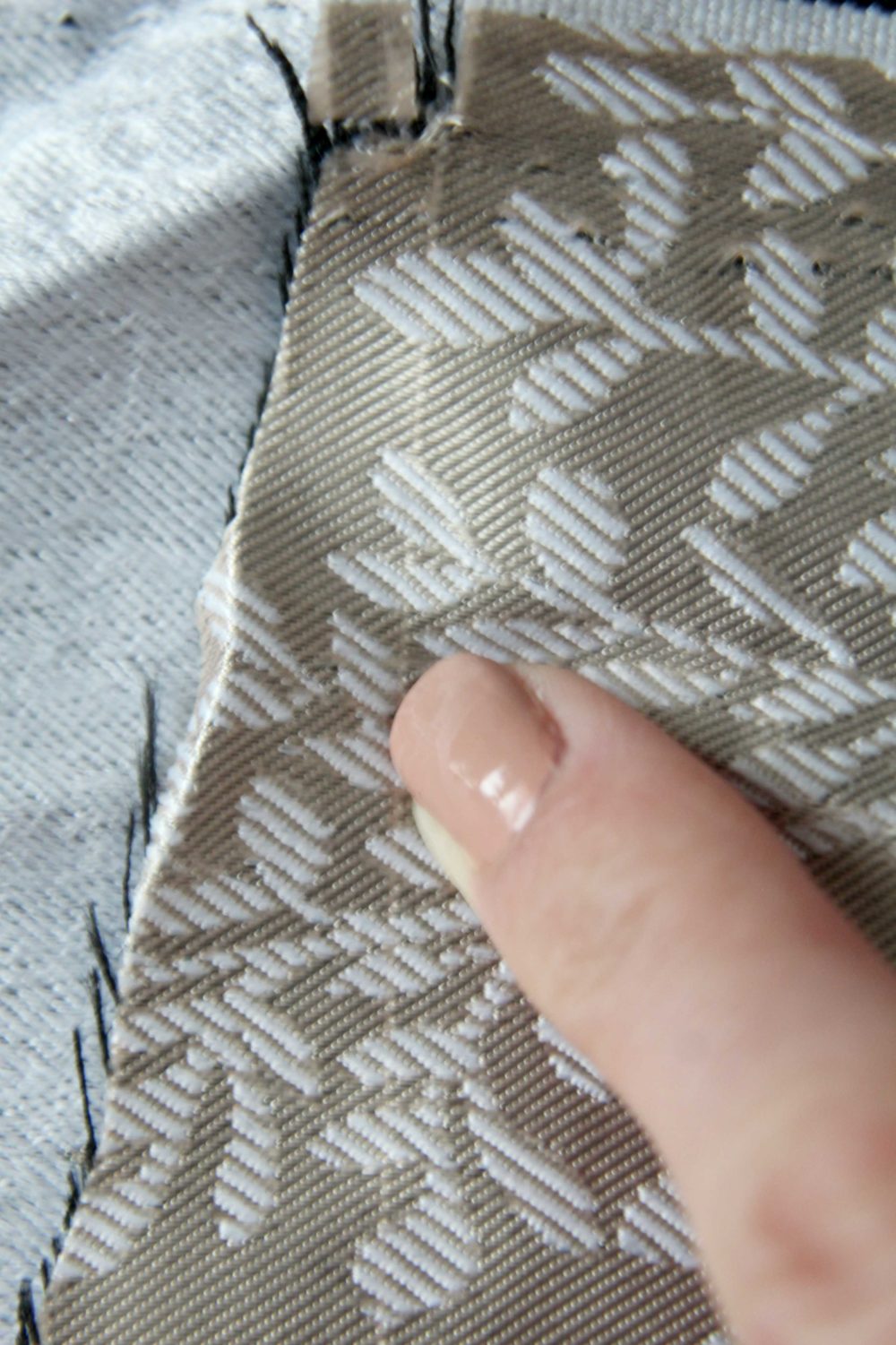 Move to the other side of the fabric, the selvage. Cut away the selvage, pull a thread and repeat the process.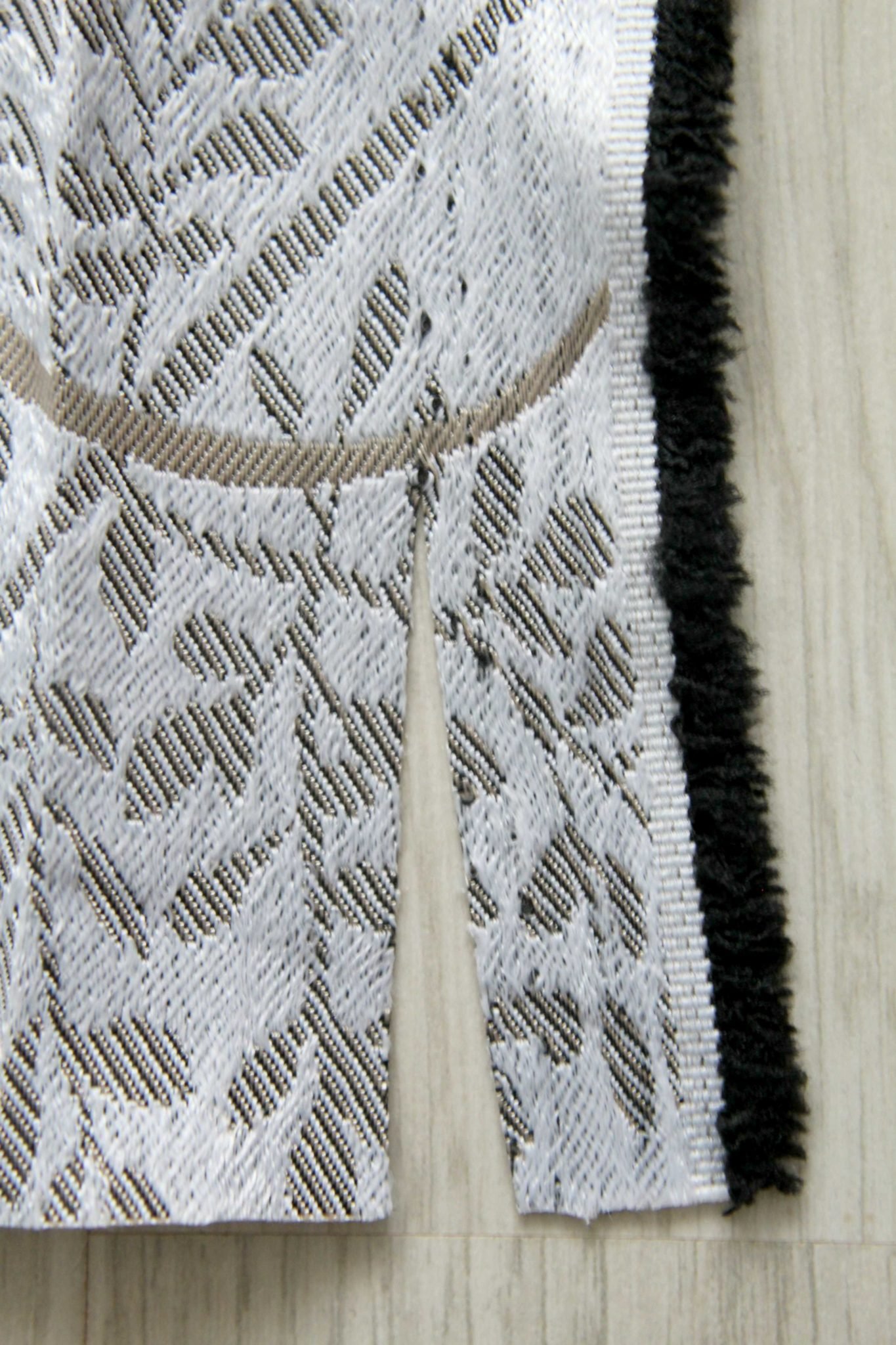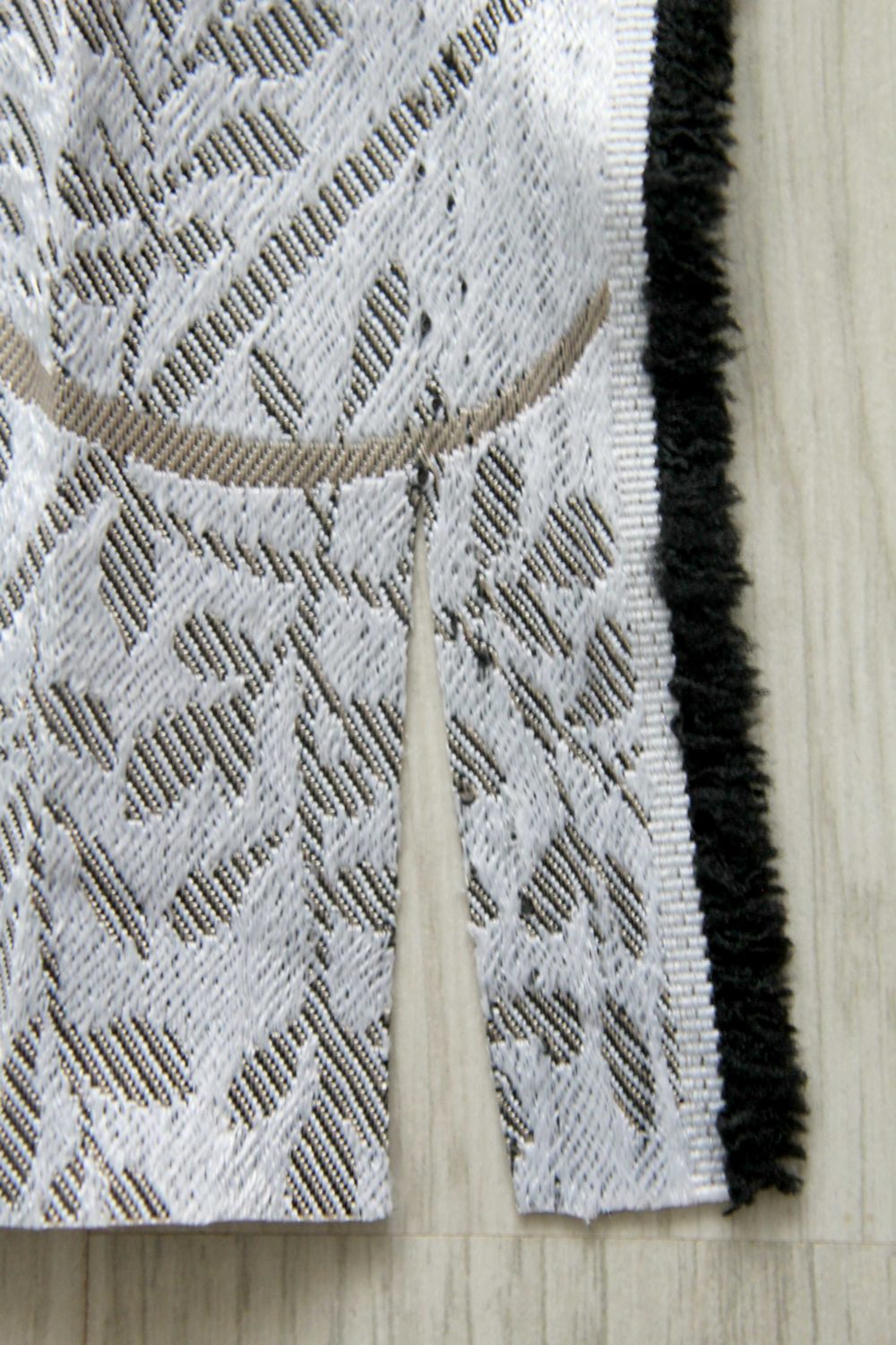 Repeat for all 4 edges and you'll end up with a perfectly straight piece of fabric.
Is it that easy, you might ask? Well I'm glad you asked because the answer is: you bet! That's all you need to do for squaring fabric and cutting fabric on grain!
Note: you might end up with serious fabric loss so don't freak out, be prepared! Most of the ladies at the fabric shops simply rip the fabric when cutting the amount you ask for. The fabric shape is extremely distorted in the process so you'll end up with less fabric when squaring up. Something to keep in mind when buying fabric so better order more than what your project requires for this specific reason.
Pin to save for later