Quick sewing tip: Elastic join tip to reduce bulkiness or extend short elastics
Article may contain Amazon & affiliate links. As an Amazon Associate I earn from qualifying purchases at no additional cost to you.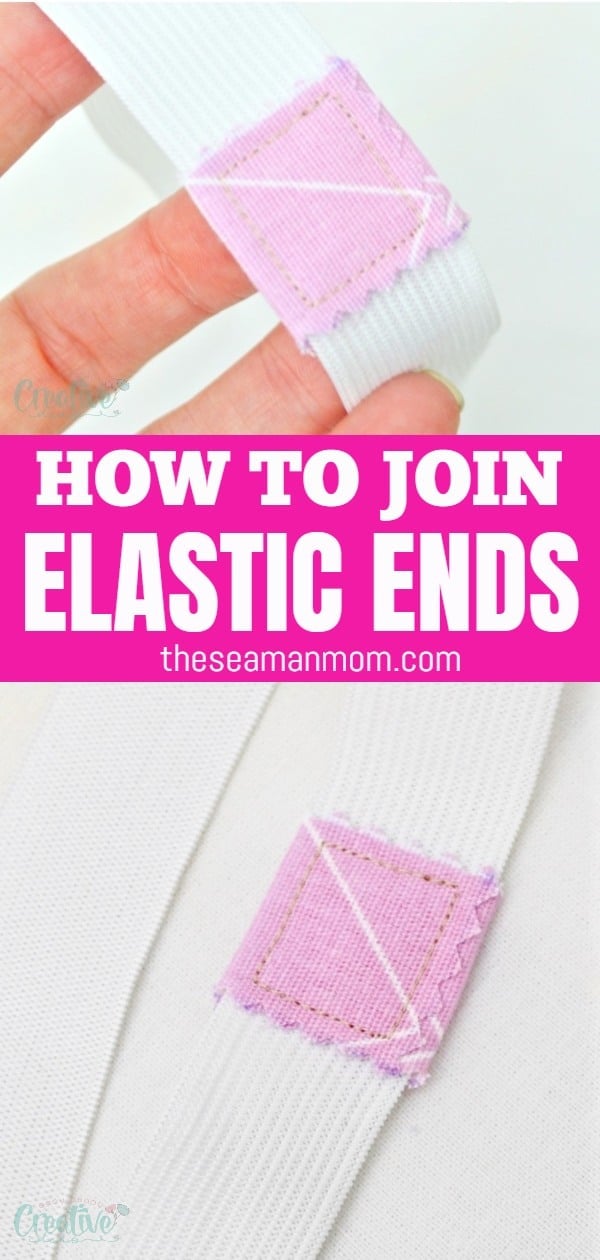 Learn how to sew elastic together with this simple and easy trick! Sewing elastic ends in your sewing projects doesn't have to involve heavy engineering and severe headaches! No bulk elastic join is now a dream come true that you can achieve in just a few simple and quick steps!
How to sew elastic together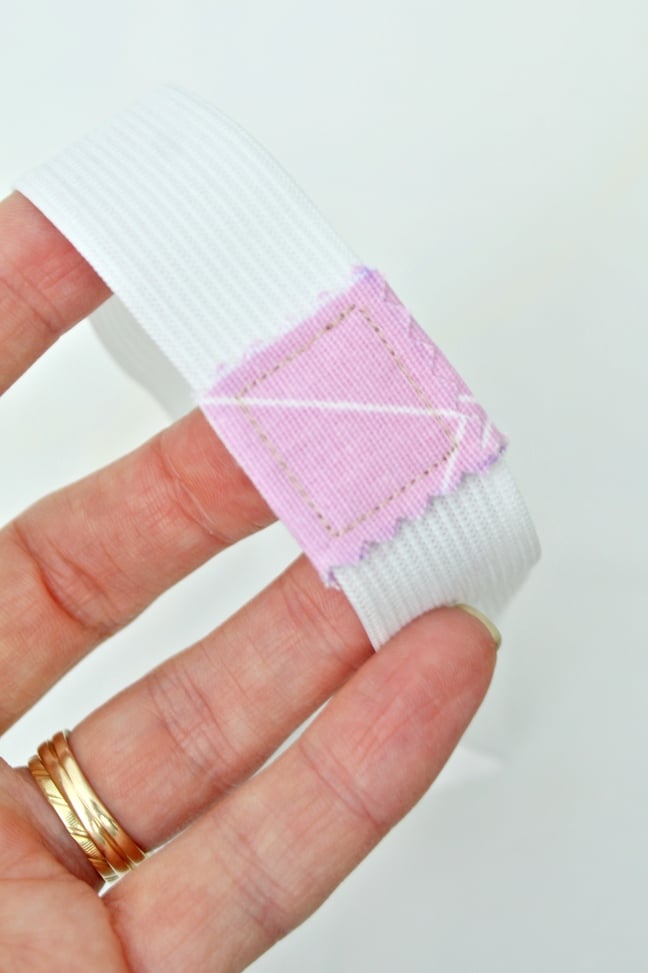 Hey guys! Sewing elastic ends gives you nightmares? Put all those worries aside because with this elastic join tip you'll master joining elastic in no time! In this tutorial I'll show you how to sew elastic together with this simple, easy and quick trick!
I decided to start a new series of quick sewing tips where I can show you how I solve little sewing issues that come up along the way. Some of these are new to me and as I stumble upon them I'll make a note to show you how I tried and solved them as quick, easy and painless as possible. Just like I did with this awesome elastic join tip!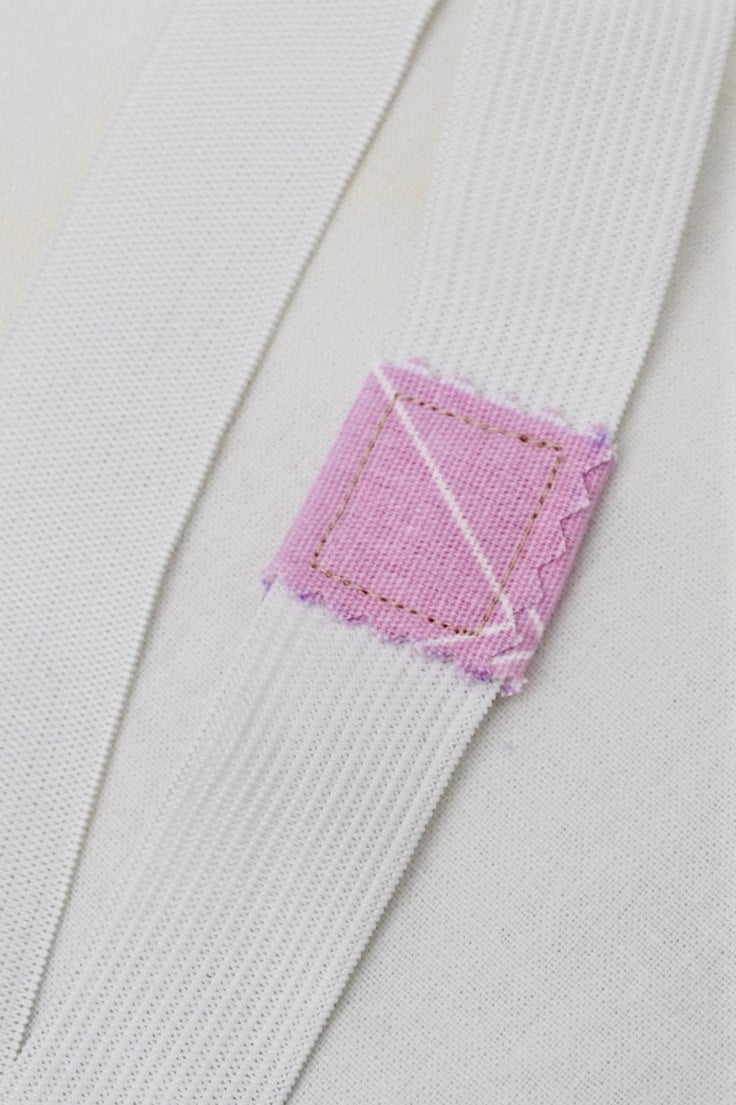 I was running short on elastic when I made this gorgeous reversible skirt for Ellie. I know, I'm such a bad sewer! But in my defense, I actually have tons of elastic but it happens that is not in the width I wanted for this particular skirt. If I didn't use that particular size, the skirt waist would be either too wide or too small and I really didn't want a final touch like that to ruin such a beauty!
When I tried sewing elastic ends together, I realized overlapping the ends will make the elastic even shorter (which I could've figured out in advance if I wasn't such a mess lol) Joining elastic the classic way was not an option for me then, so I had to think of a little trick and figure out how to sew elastic together to make the best use of the small elastic I have.
Need more easy tutorials?
I admit I freaked out a bit but after taking a break my mind cleared up and my eyes fell on these little bits of scrap fabric I used for this fabric gathering tutorial and these adorable Christmas tree pillows. And this easy elastic join tip came to mind that instant!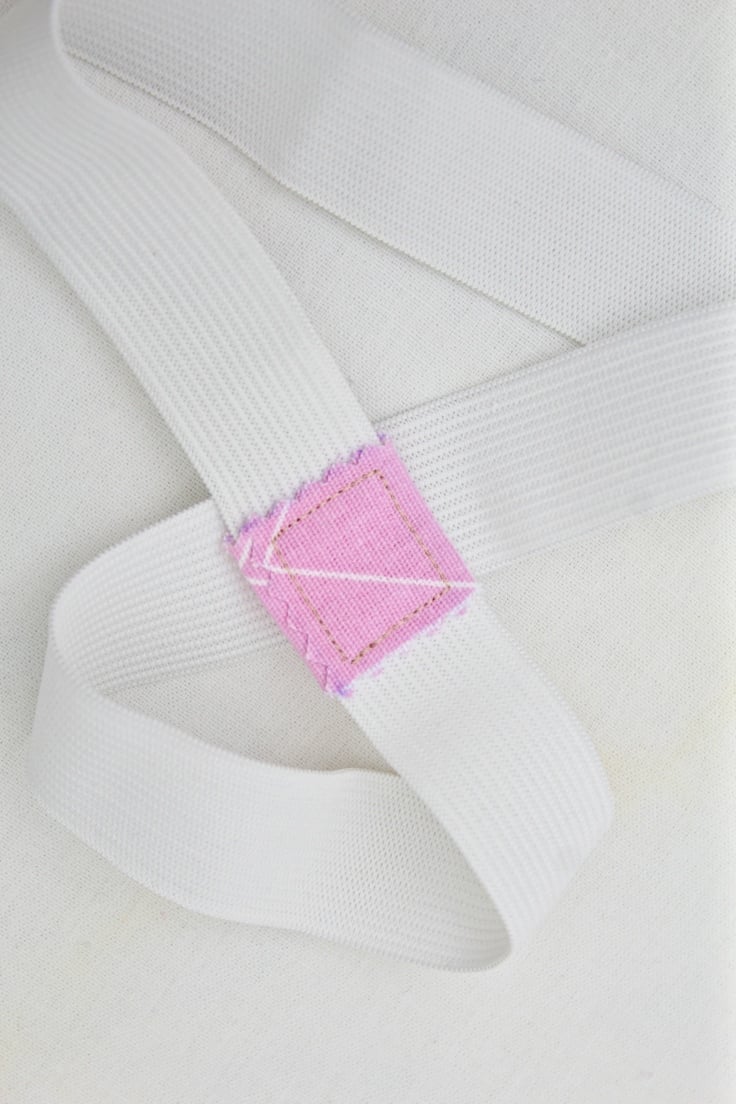 I then realized using this technique is not only good for my elastic shortage issue but it's also an amazing way to create a no bulk elastic join! Plus adding fabric to join the elastic helps preventing the elastic from rolling when inside the garment. Double score! (or is it triple score?)
It literally took me two minutes to apply this elastic join tip and to be honest, I absolutely love this method for sewing elastic ends, it's the best way to sew elastic together! I'll be applying it to all of my sewing projects that require joining elastic! Once you get to see how crazy pretty your elastic join looks, you will get addicted too! Let's see how to sew elastic ends together with the best method!
How to sew elastic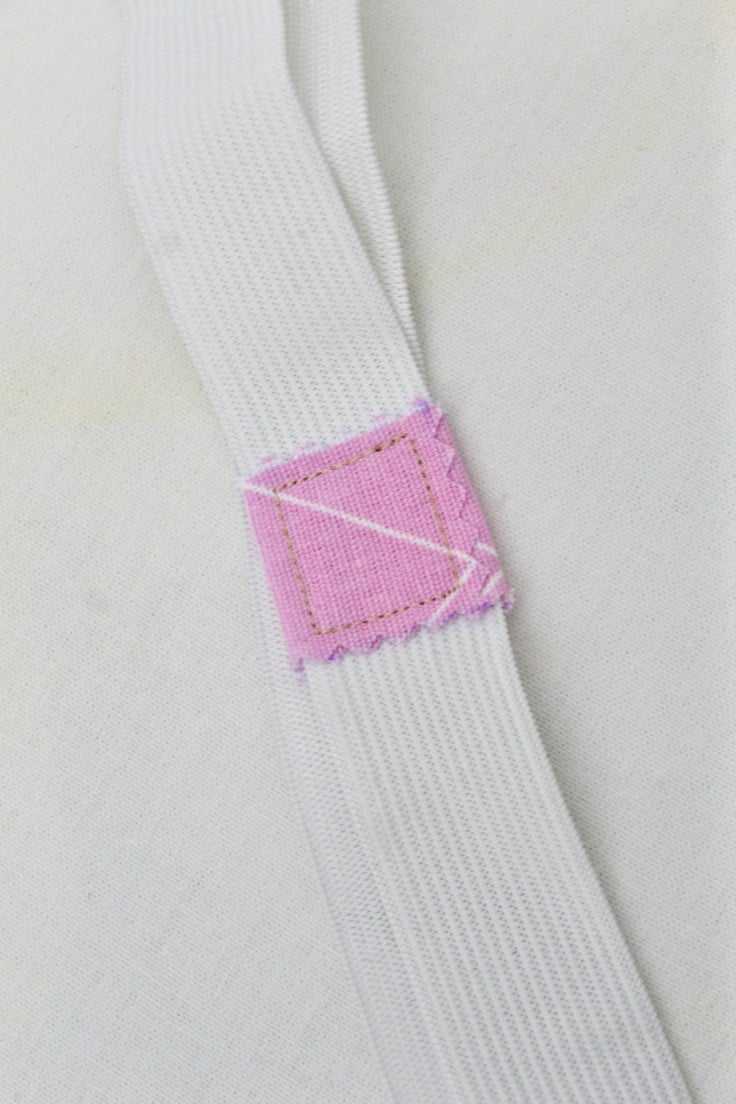 Materials:
elastic
fabric scraps
fabric marker
ruler or seam gauge
pinking shears
pins
matching thread
sewing machine
How to stitch elastic together?
Prepare the fabrics
Measure the width of your elastic.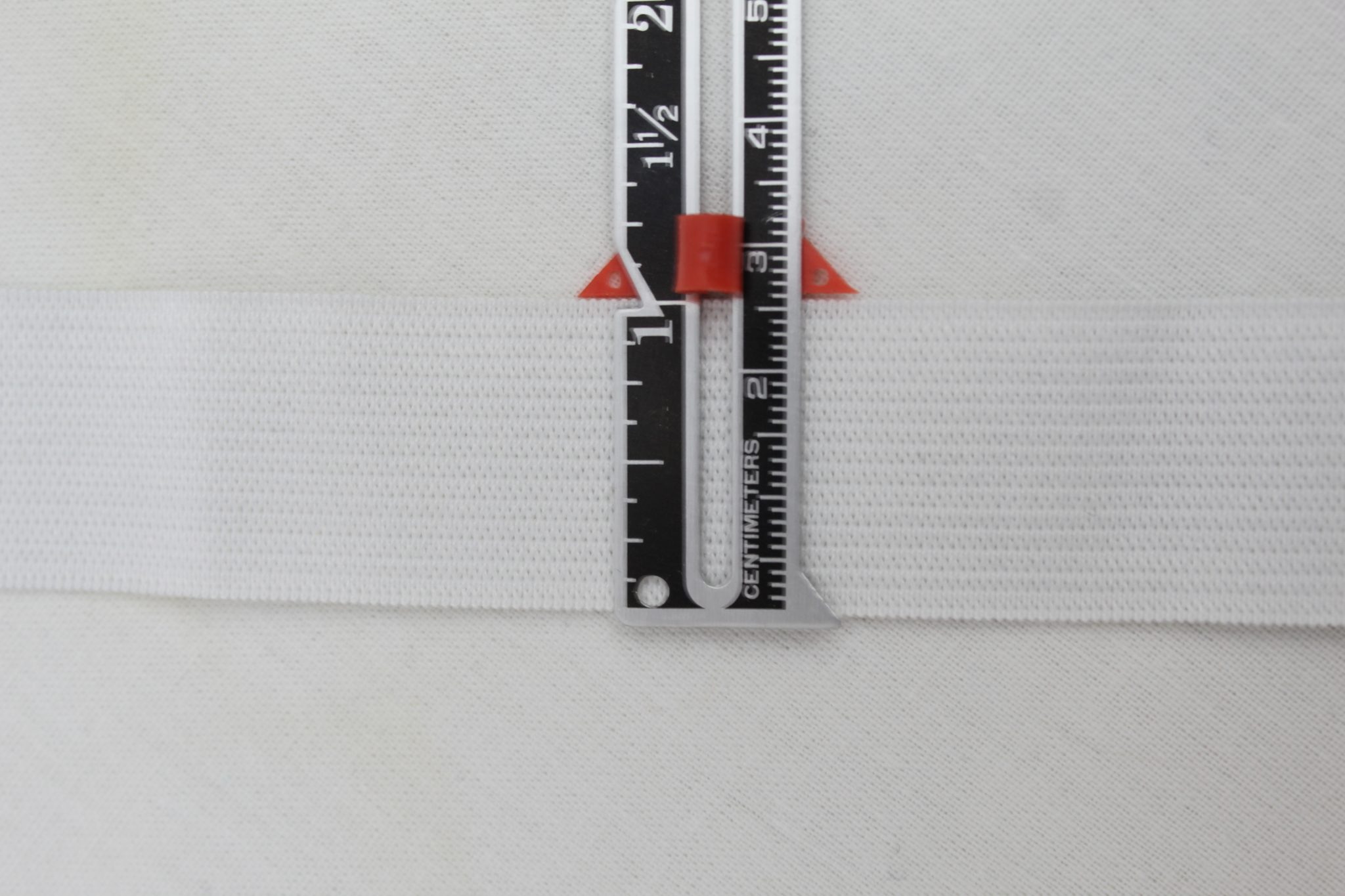 Using a fabric marker, trace a rectangle on a piece of fabric scrap that is the same width as the elastic and three times longer than the width (example: my elastic was 1″ wide; I traced a rectangle of 1″x 3″)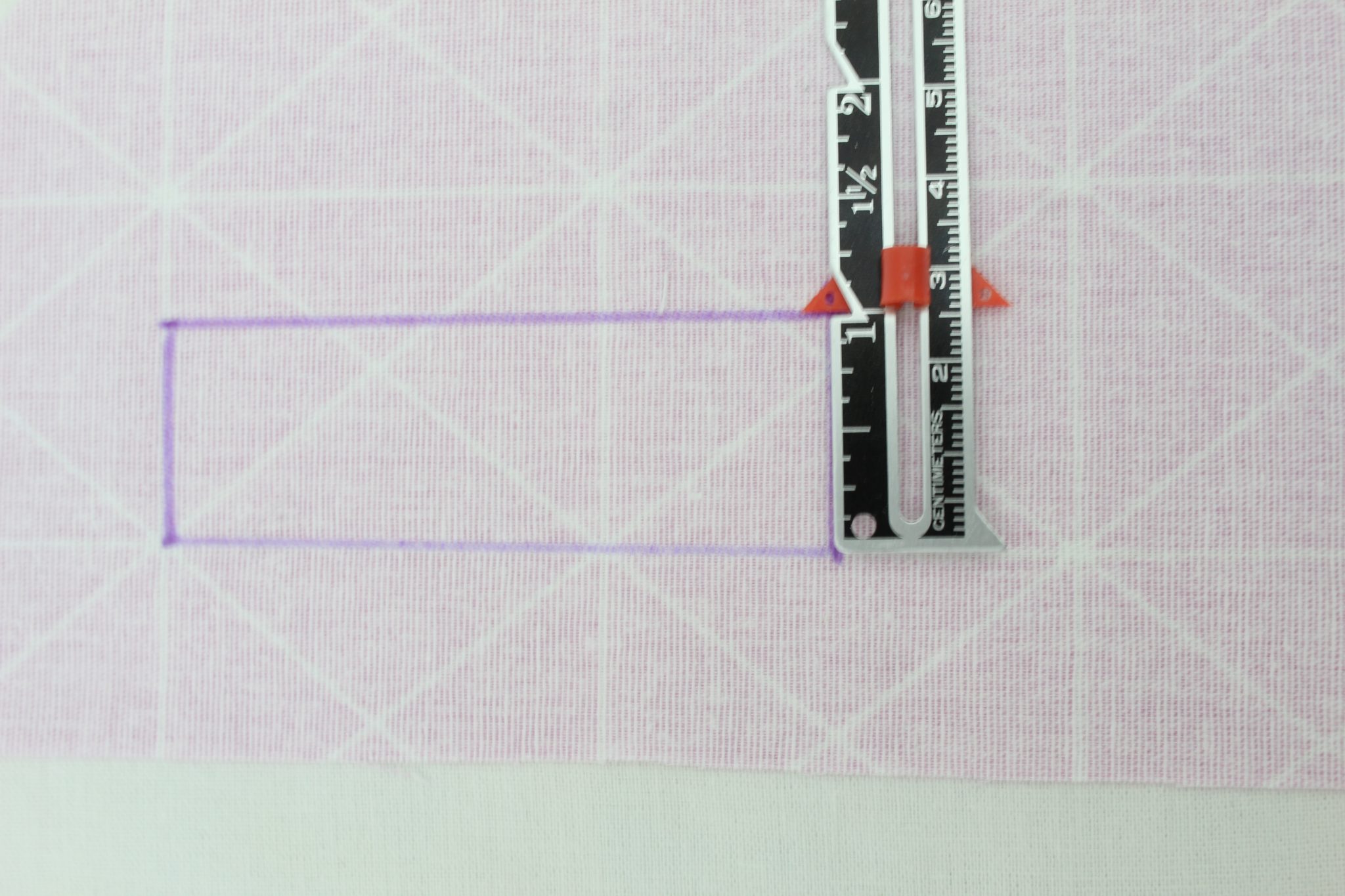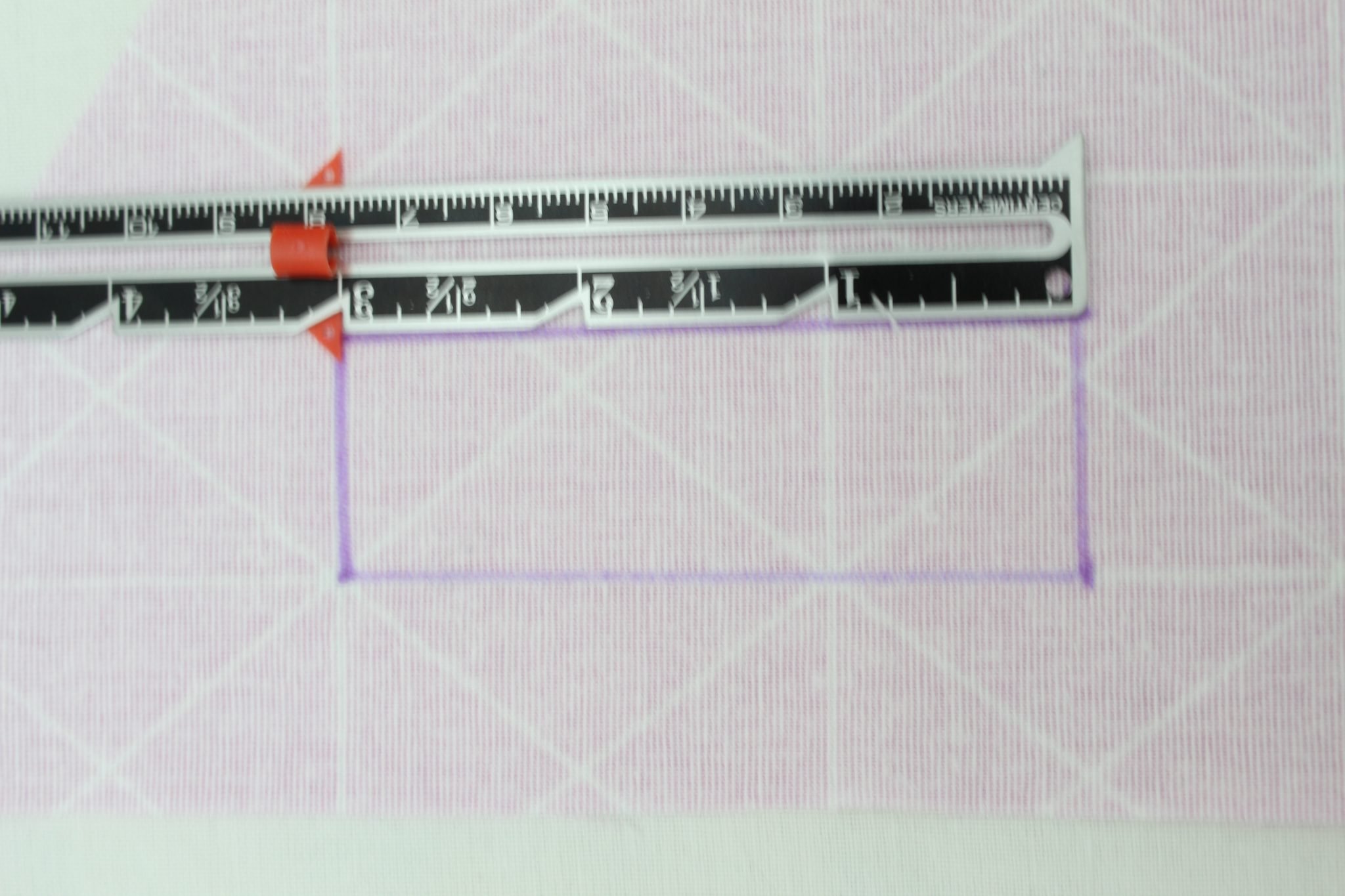 Grab the pinking shears and cut out the rectangle.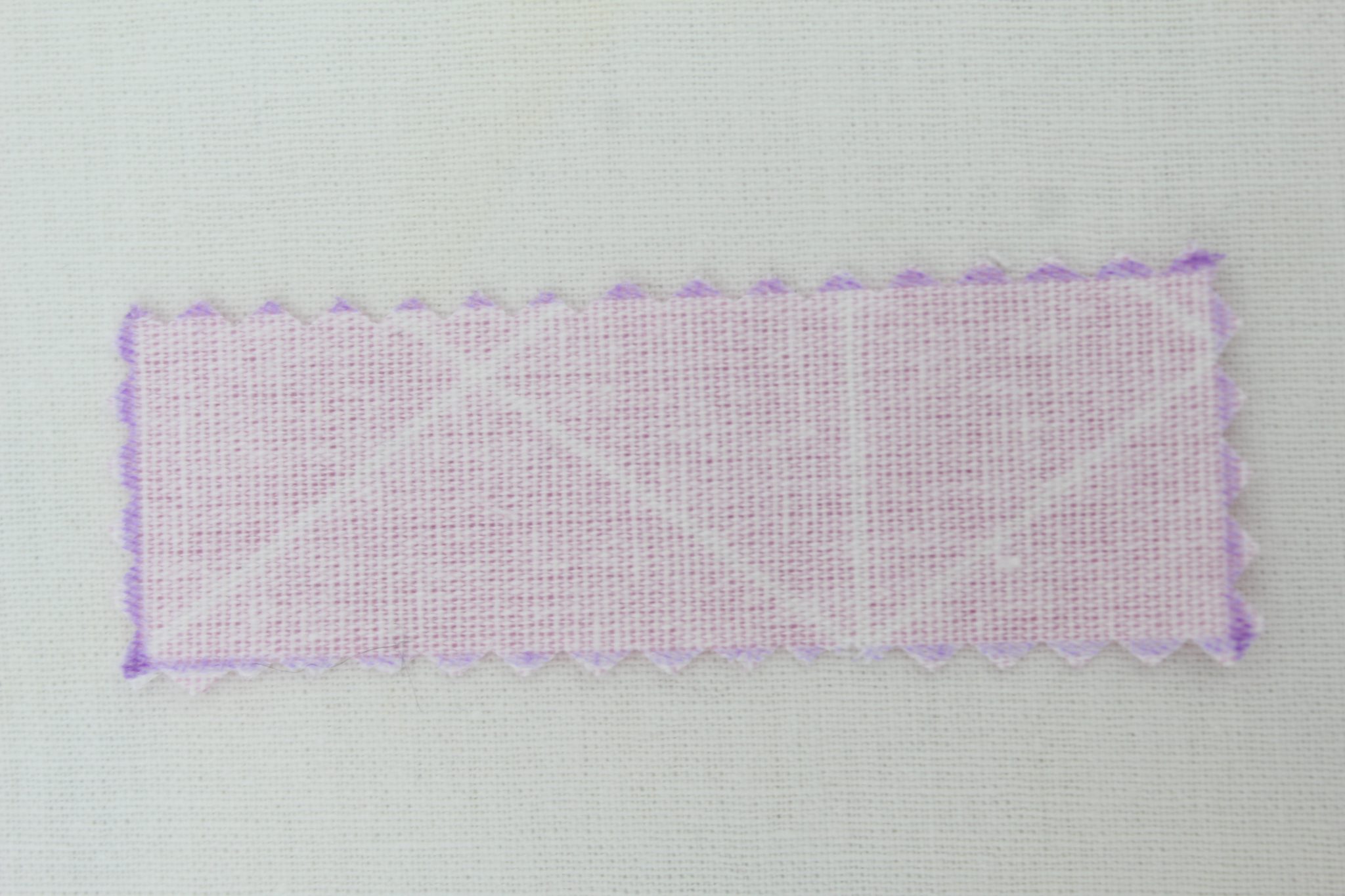 Wrap the fabric around elastic
Place the elastic on the table and top the middle with the rectangle, right side down. The rectangle should be perpendicular to the elastic.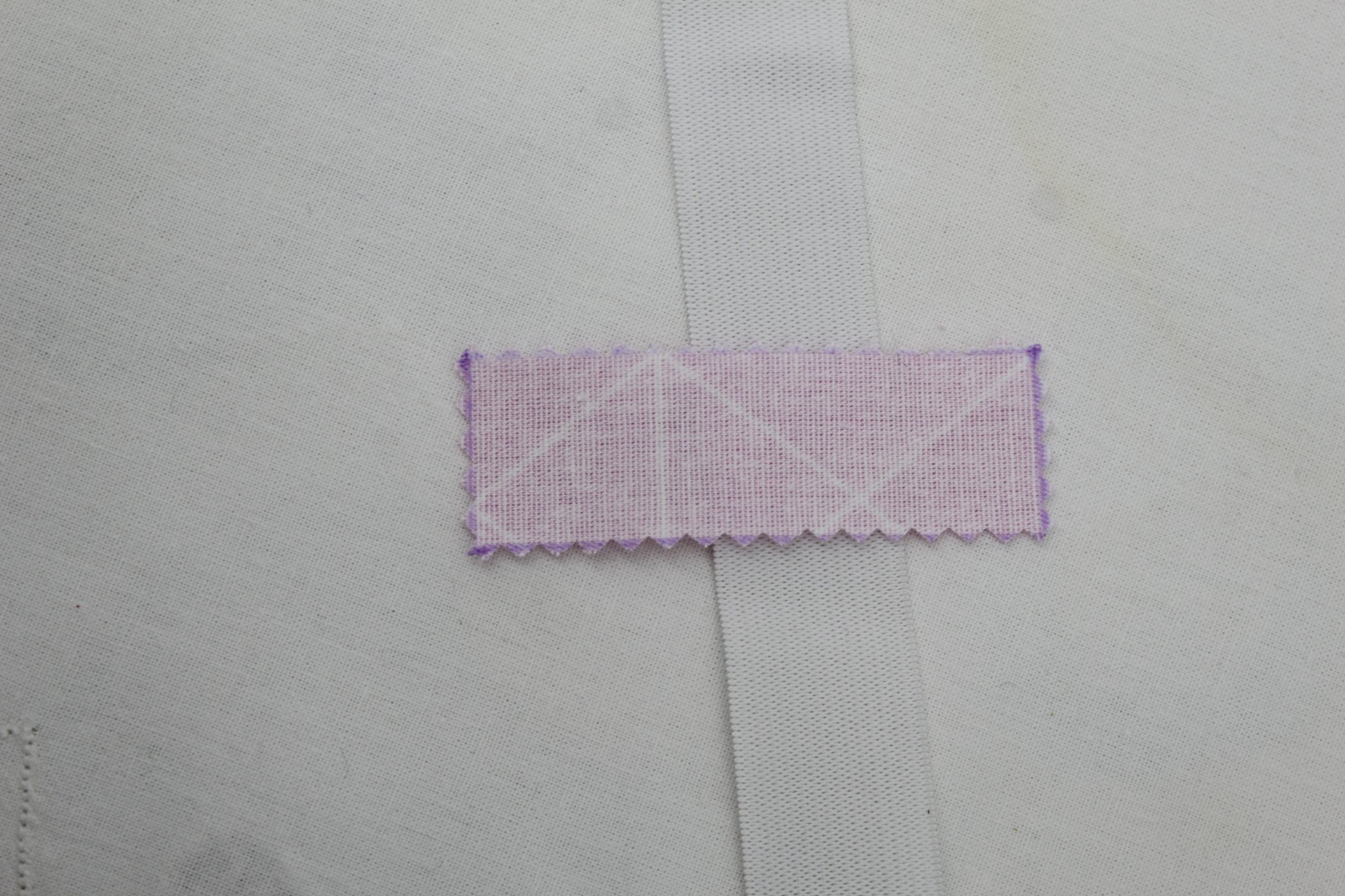 Grab the elastic ends and join them in the middle of the rectangle.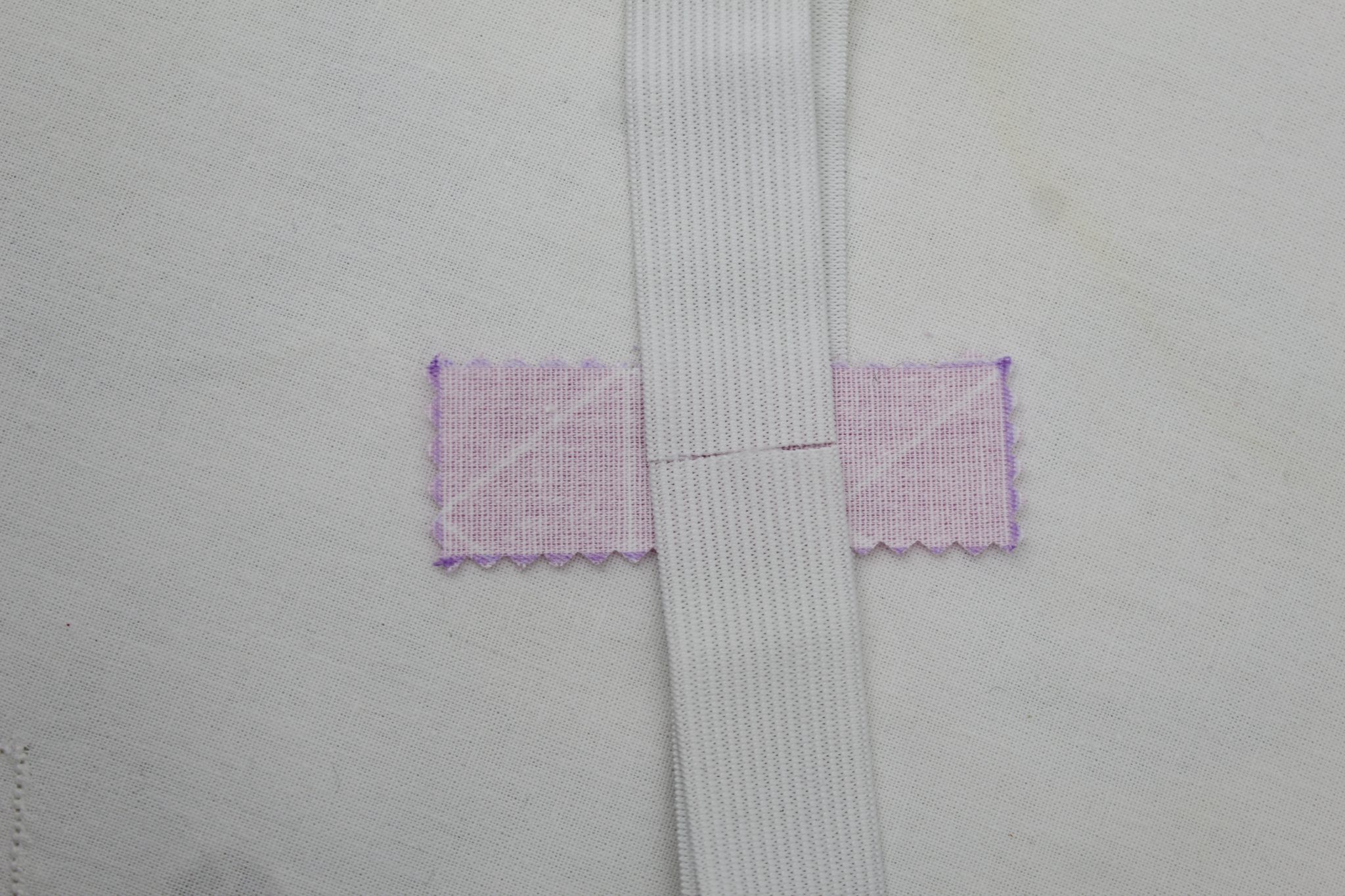 Fold one side of the rectangle over the join.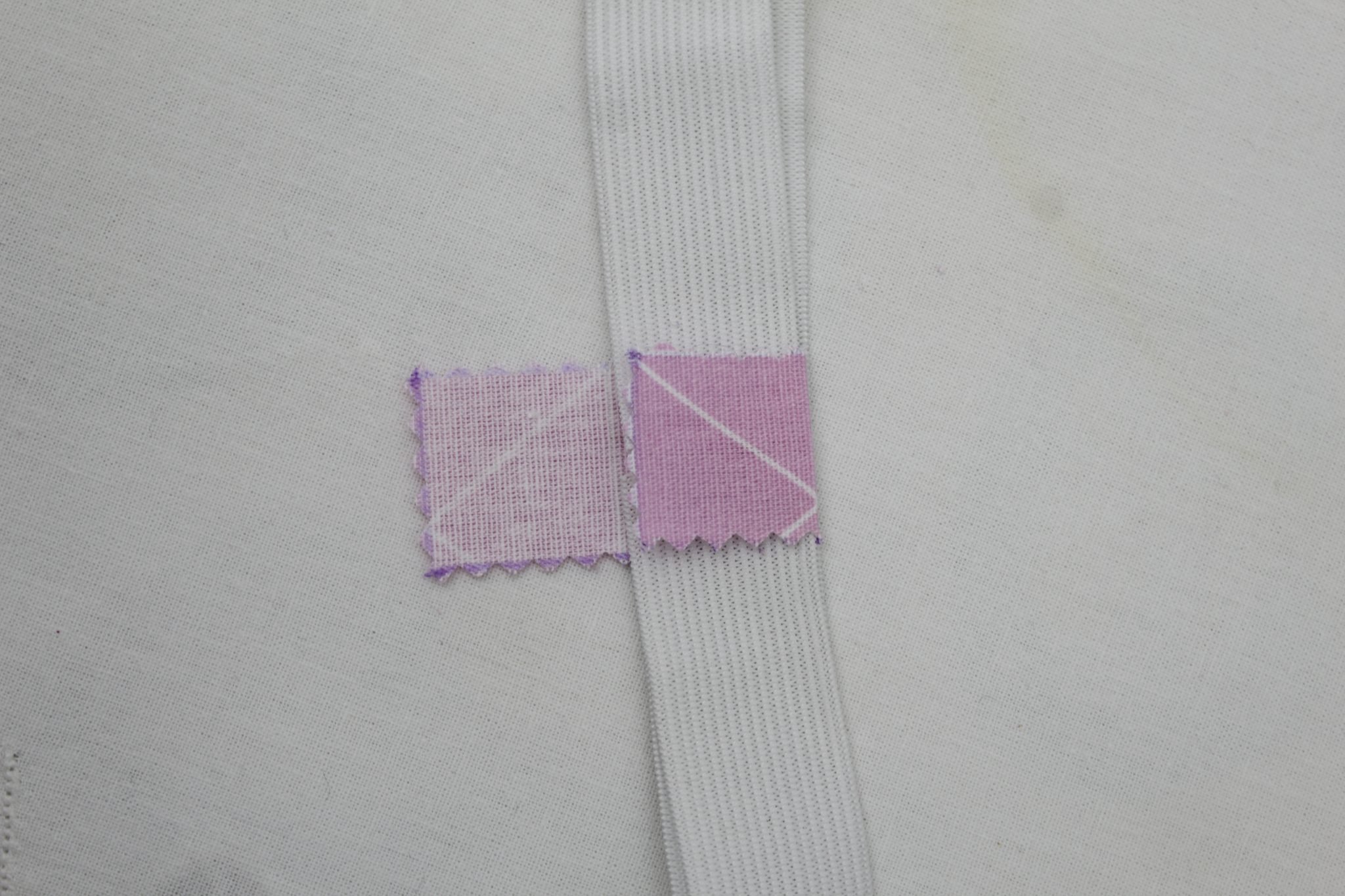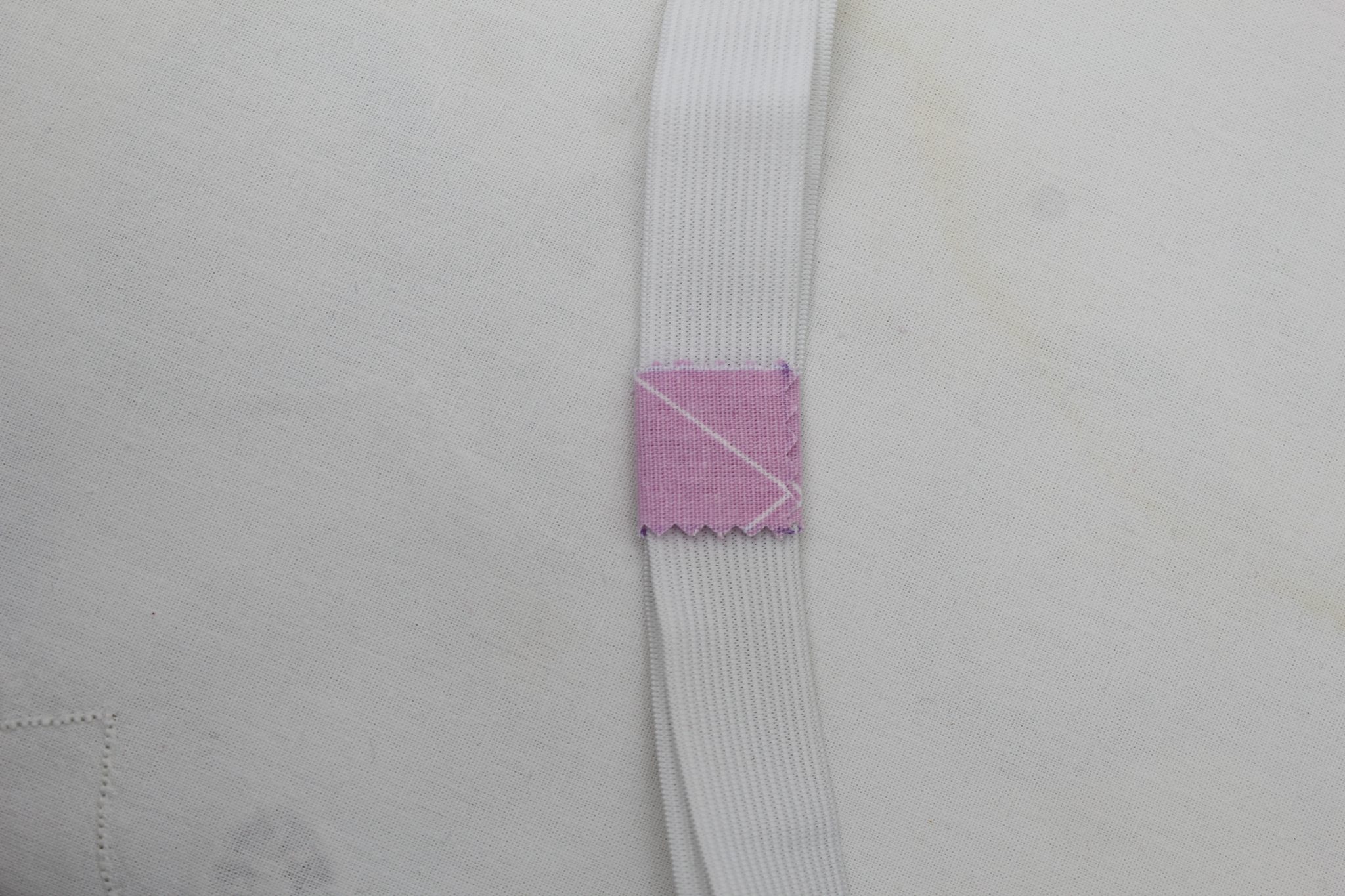 Sew the fabric
Pin the "sandwich" and edge stitch all four sides, pivoting the needle when you get to the corners. Make sure you only pin and the through the fabric and the elastic join, not through the rest of the elastic below.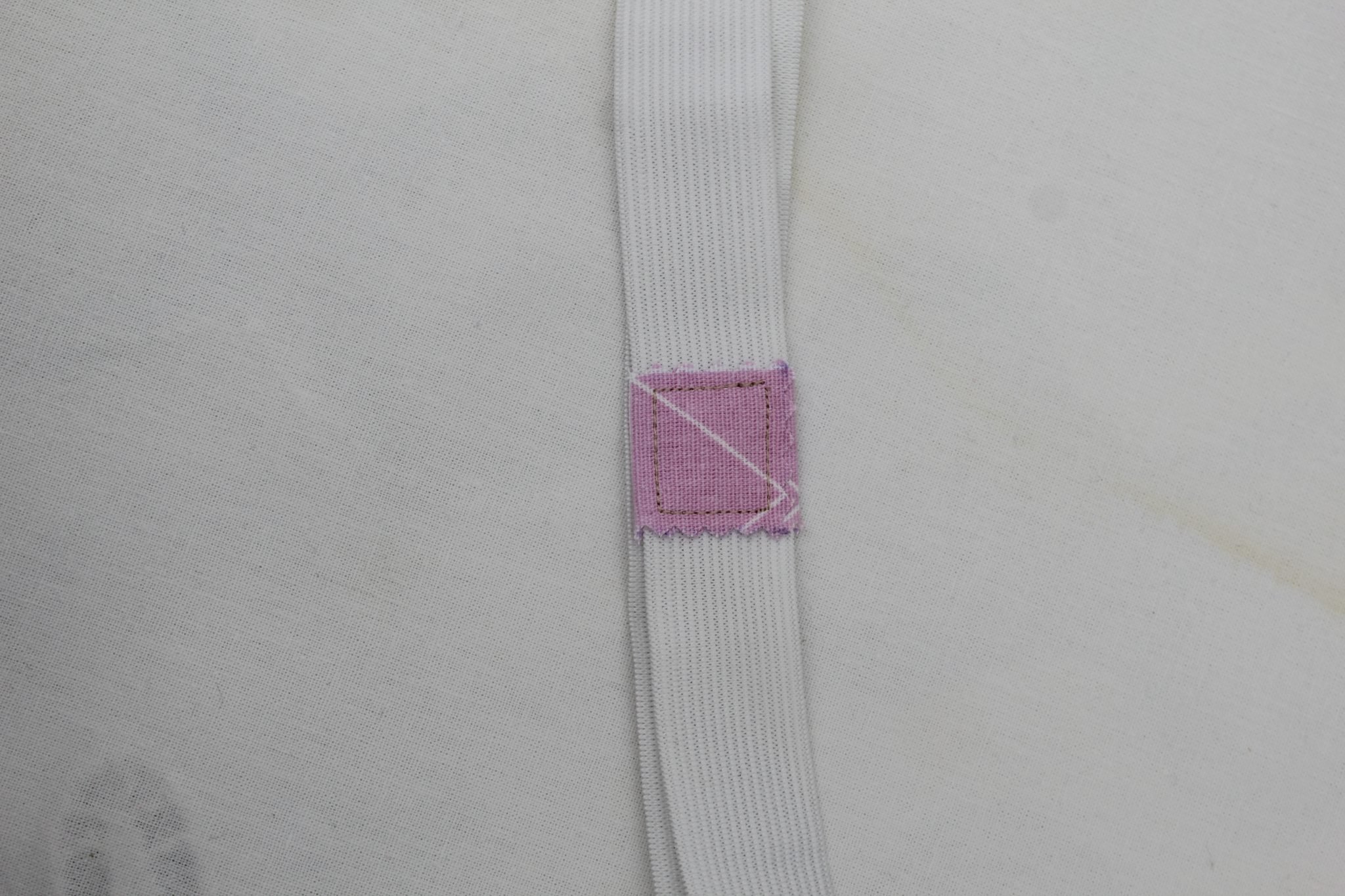 And that's it! You're now ready to use this elastic join tip in all your sewing projects!
Pin to save for later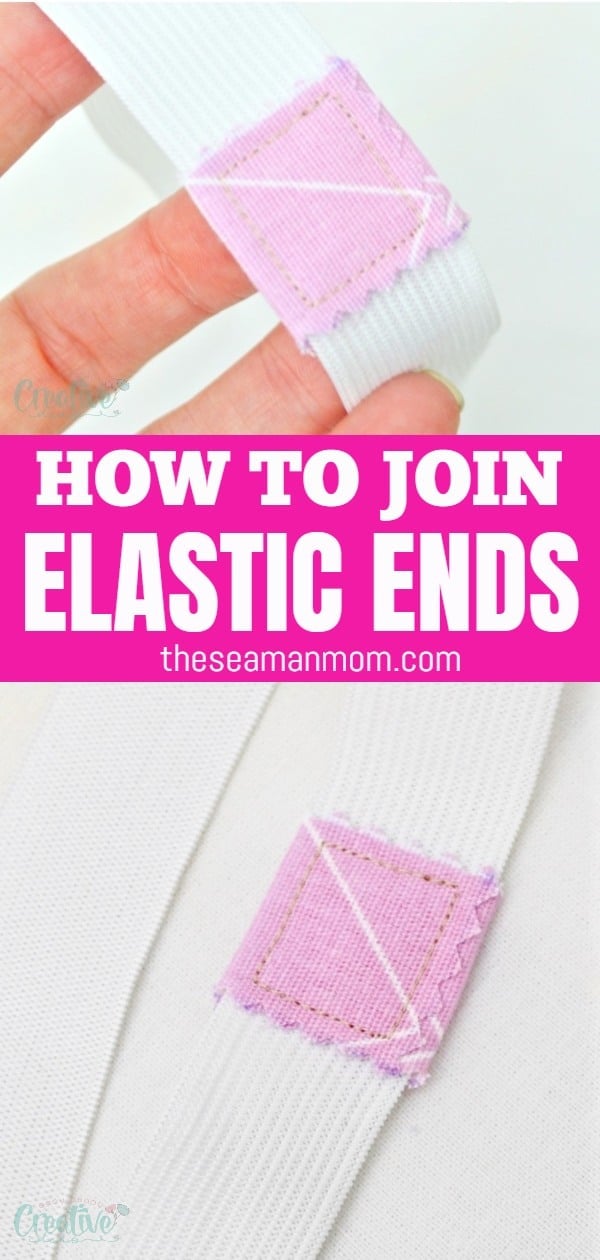 Most popular sewing projects: