Ever wanted to learn how to make a dress pattern and create dresses that fit you perfectly? This simple and easy dress pattern making tutorial will teach you how to make your own dress pattern in a snap!
Dress pattern making tutorial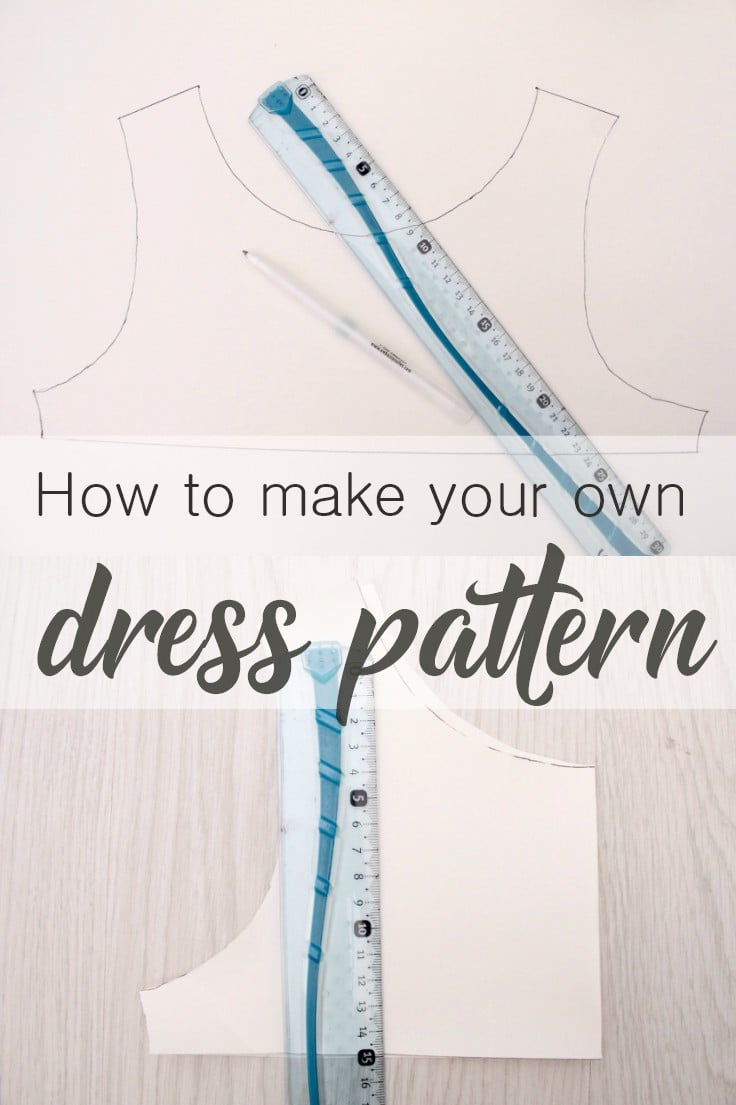 Got your eye on a pretty dress that's too expensive for your budget? Learn how to make a dress pattern with this insanely easy method on dress pattern making! You won't believe how simple but effective making a dress pattern truly is!
Need more dress pattern ideas?
When I made the easy knit dress with pockets I really wanted to find some free time to make patterns in more sizes for that dress. Because it's so darn cute and comfortable, every girl should own a dress like this! But when I realized that's never going to happen lol I thought it's better if I show you how to make a dress pattern so you can draft your own pattern that fits you perfectly. And so I've put together a quick dress pattern making tutorial to illustrate the step by step.
Making a dress pattern is super simple and quick, you'll want to apply this idea to all your future patterns! My dress is made out of 2 pieces: the bodice and the skirt. Below I'll show you exactly how I did both and for assembling you can always refer to the dress with pockets tutorial. For this tutorial I used a t-shirt that fits Ellie, my daughter, since I plan to use this pattern to make a dress for her exactly like mommy's.
How to make a dress pattern

Materials:
t-shirt that fits you well
large paper to draw your pattern pieces
measuring tape
ruler
pin
pencil/pen
paper scissors
Instructions:
Step 1 – Making the bodice:
Lay your t-shirt on the paper front side or back side up and try to make it as neat and wrinkle free as possible.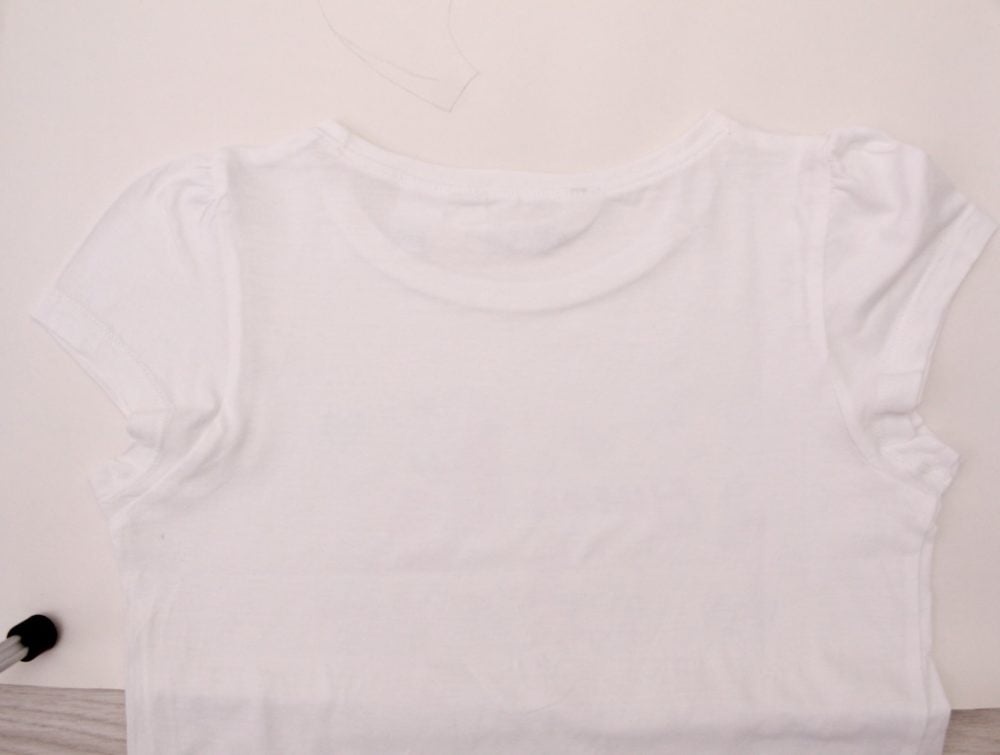 Measure yourself from shoulders to right under your chest.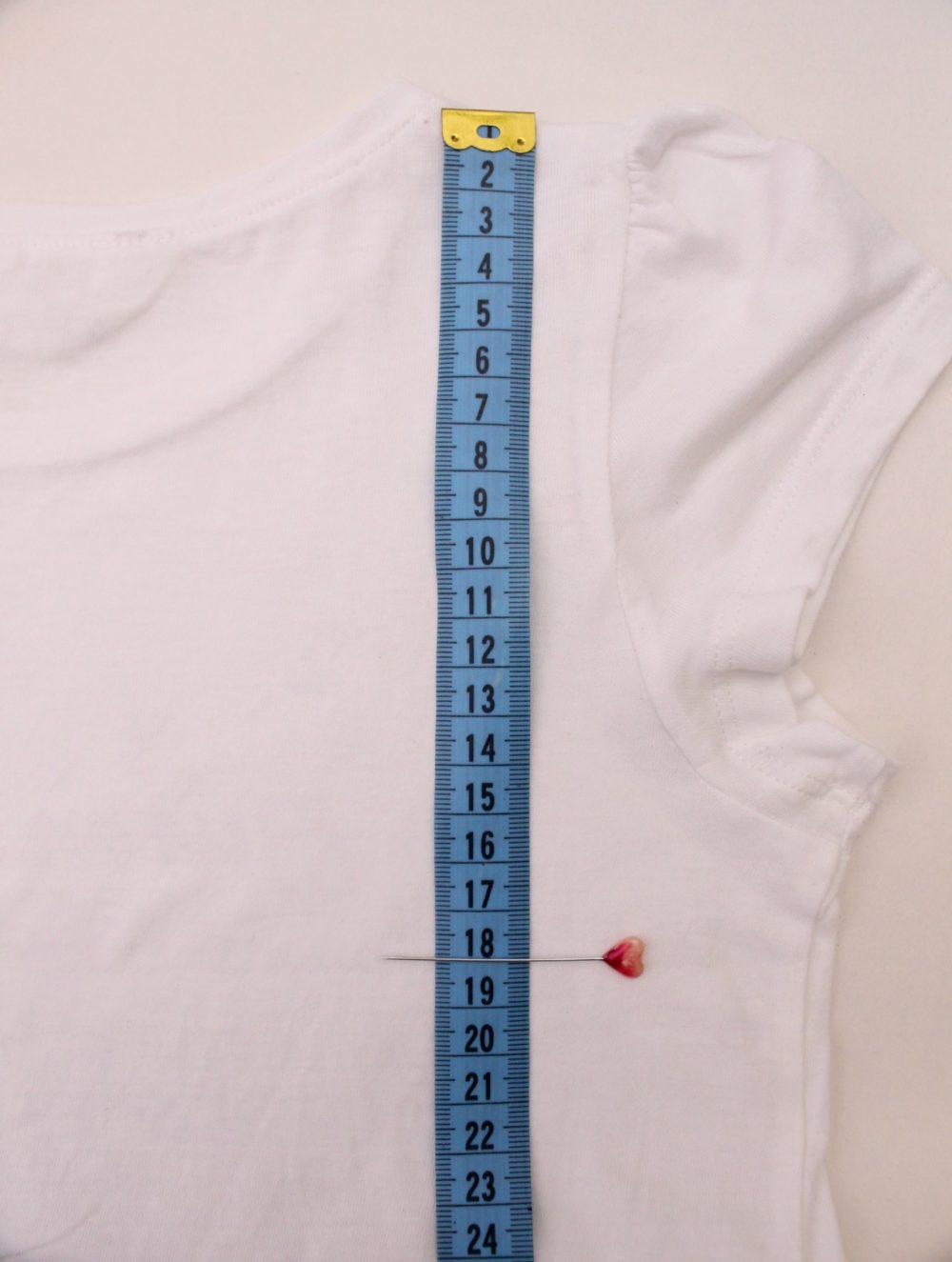 Using these measurements, lay a ruler across your t-shirt.
Grab a pin and punch holes through your t-shirt, all the way along the ruler,  thus marking the bottom of your bodice onto the paper under the t-shirt. Don't worry, your t-shirt won't feel a thing!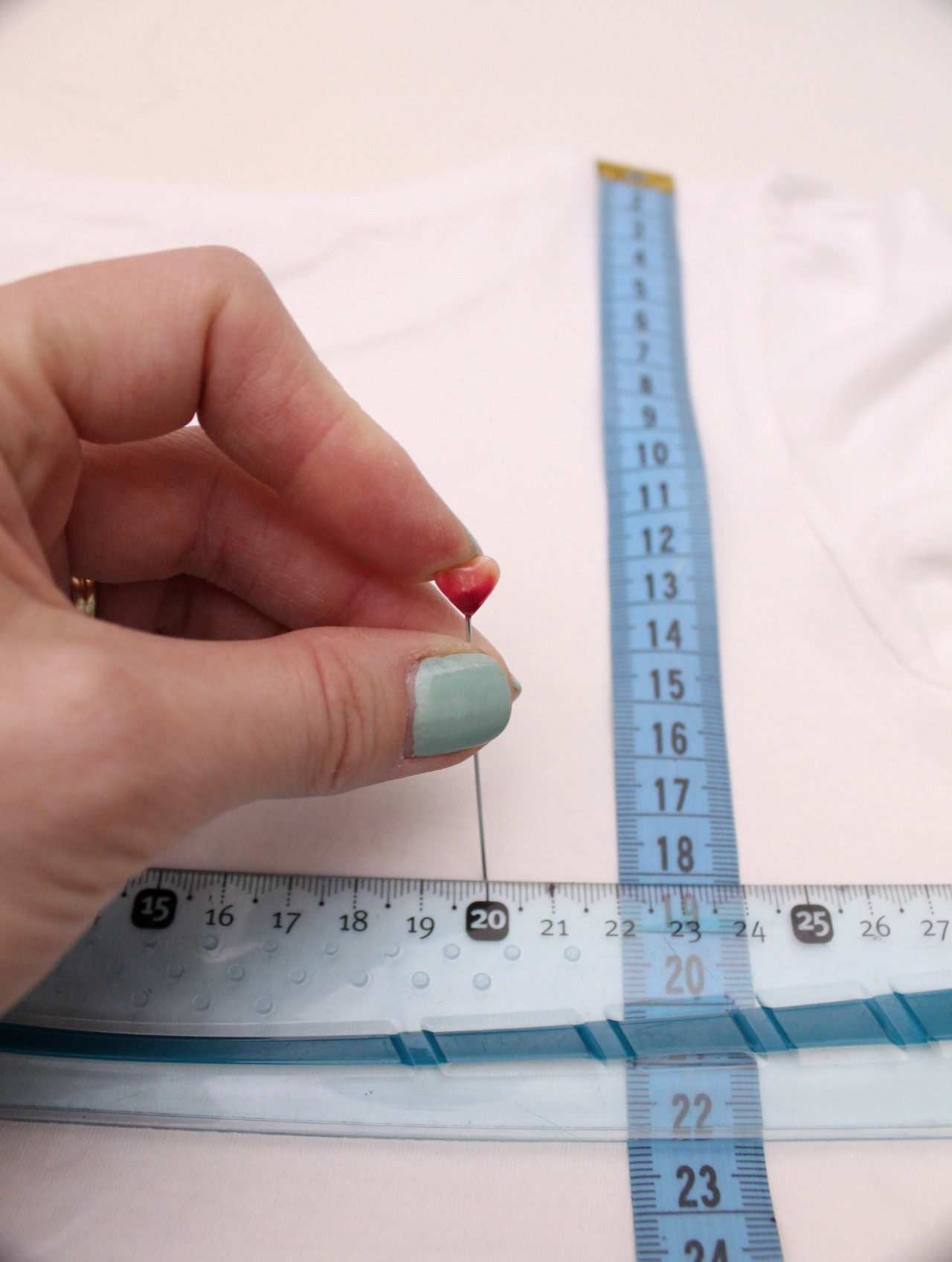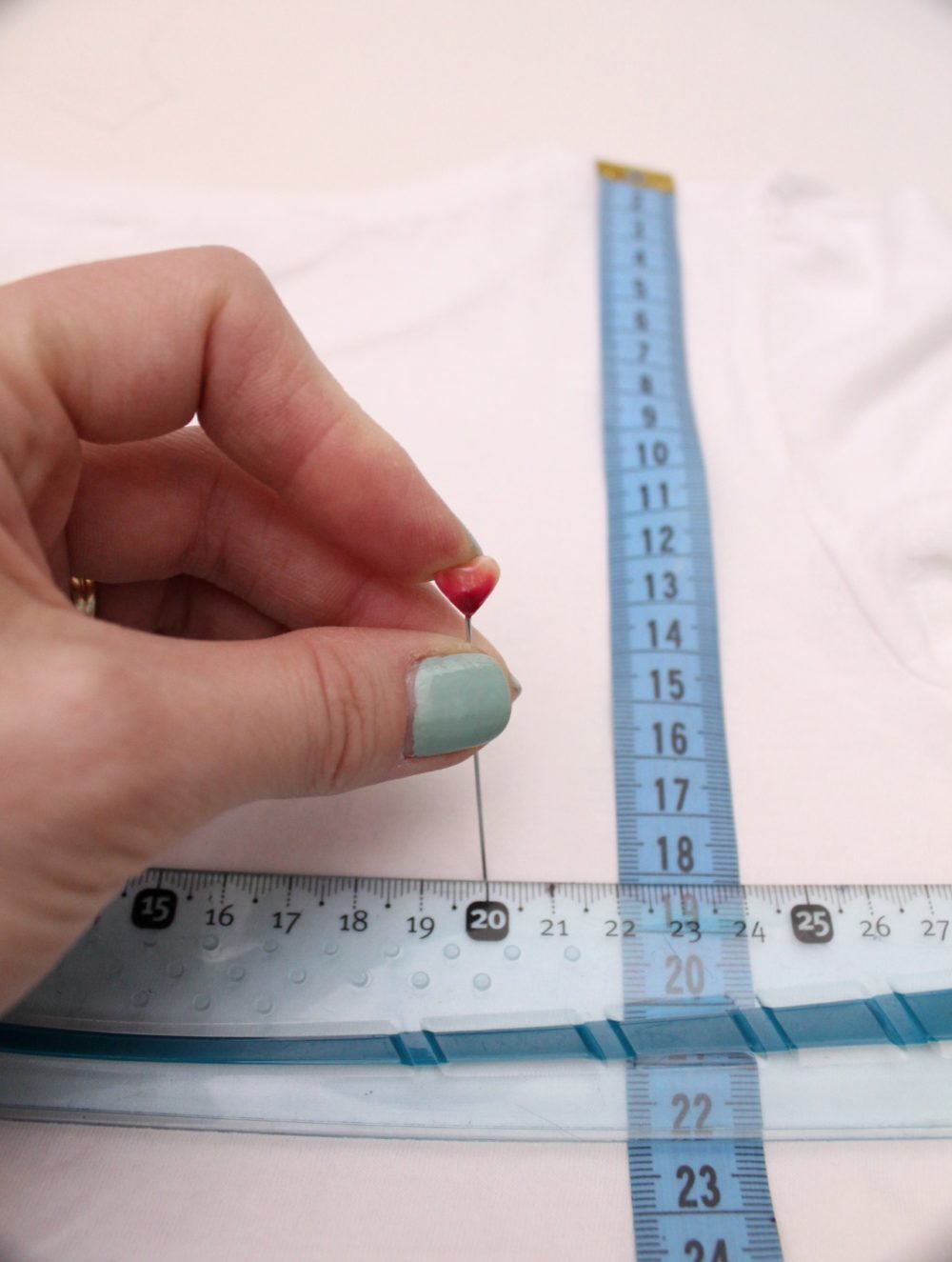 Continue punching holes along the sides of the t-shirt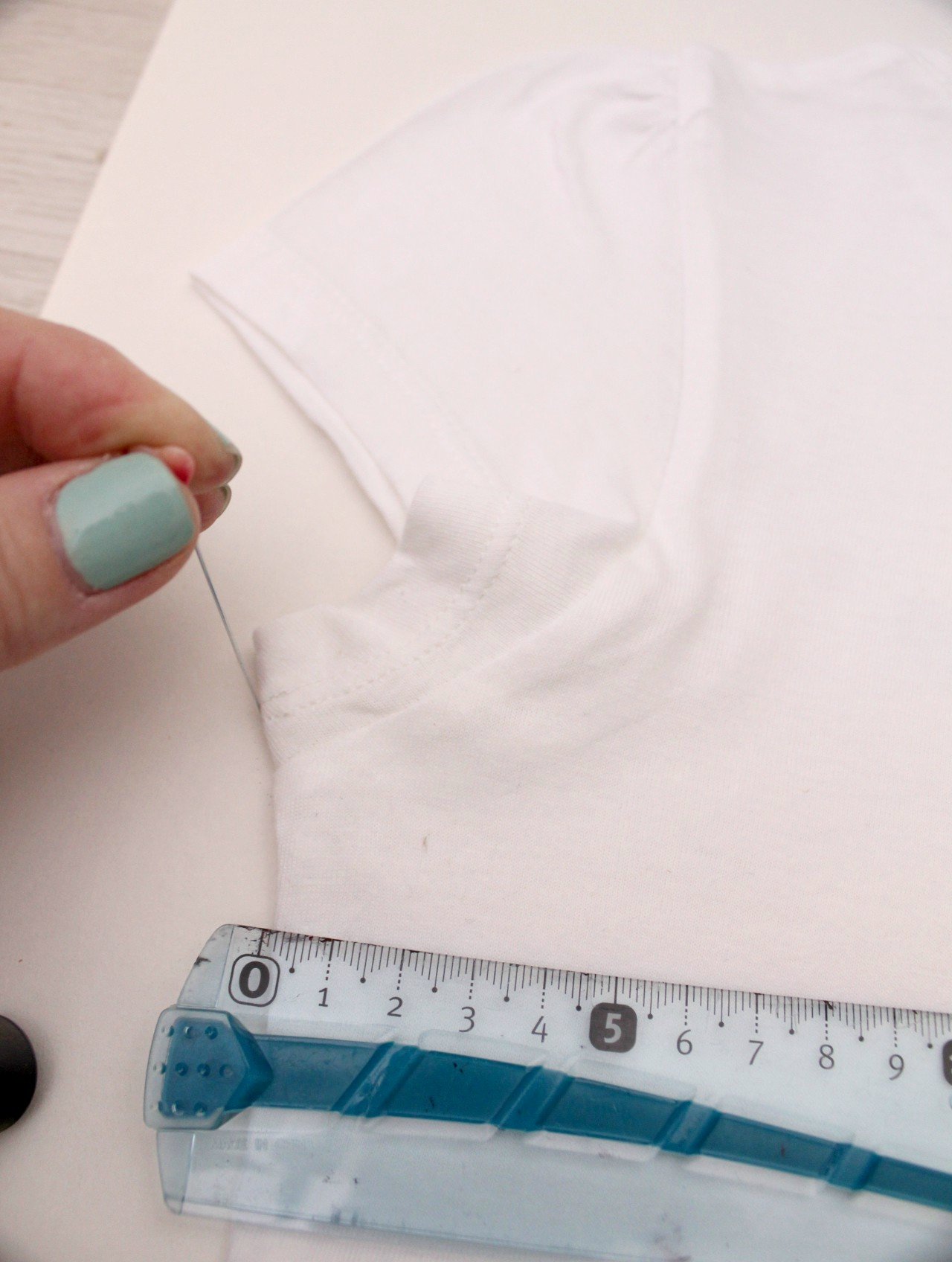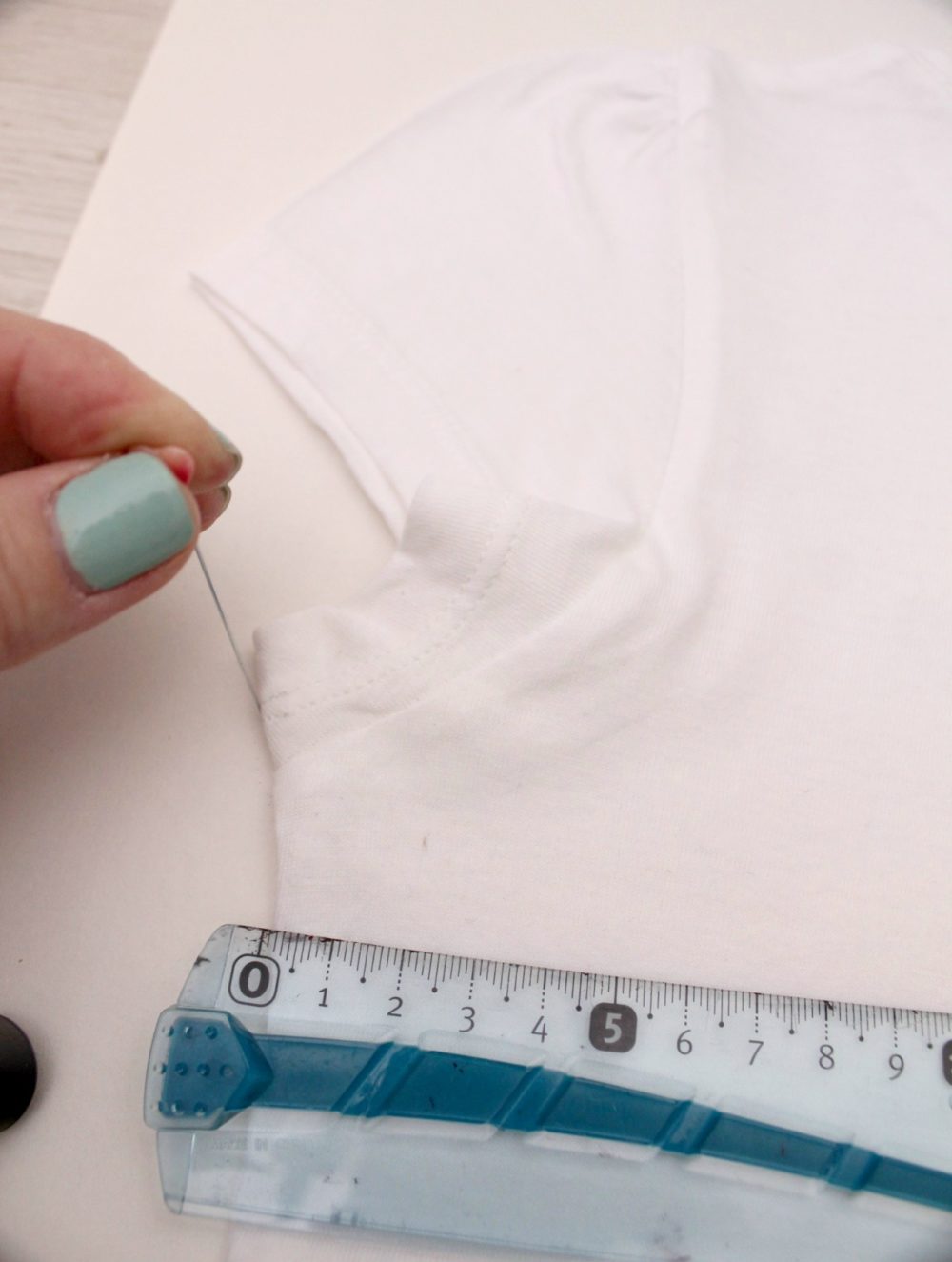 Then go to the sleeve area and punch holes along the armhole, right through the seam.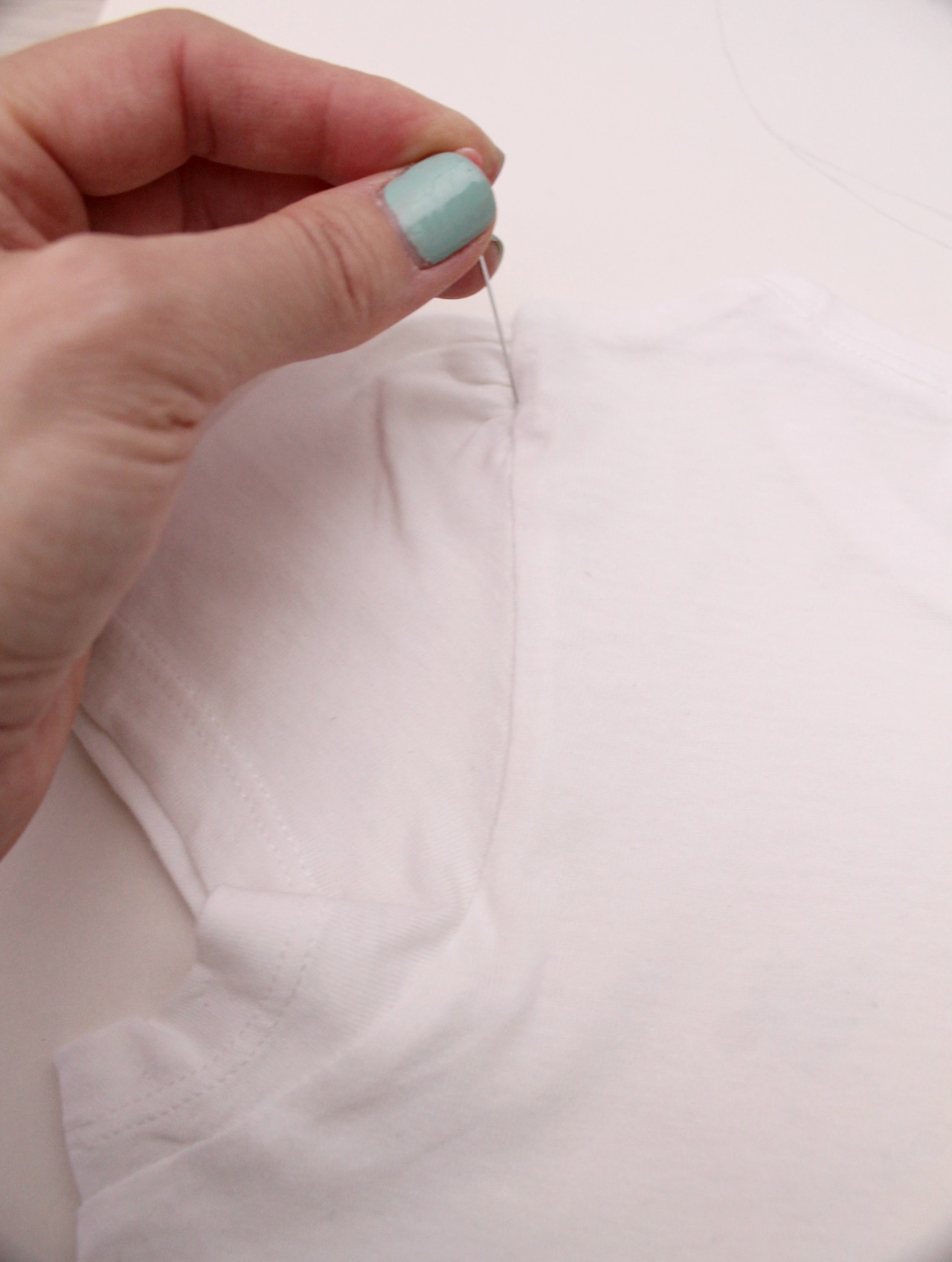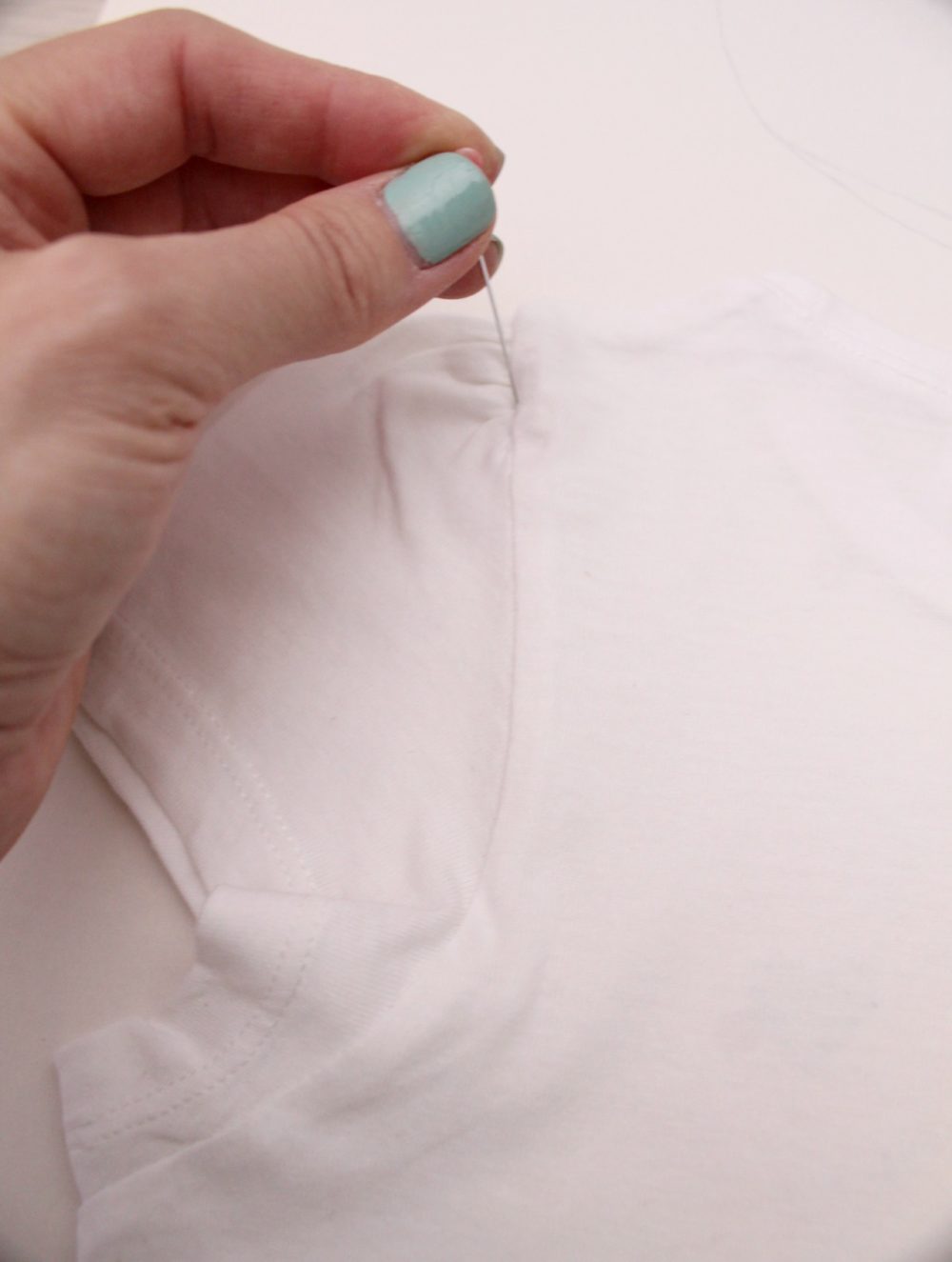 Continue to punch holes along the shoulders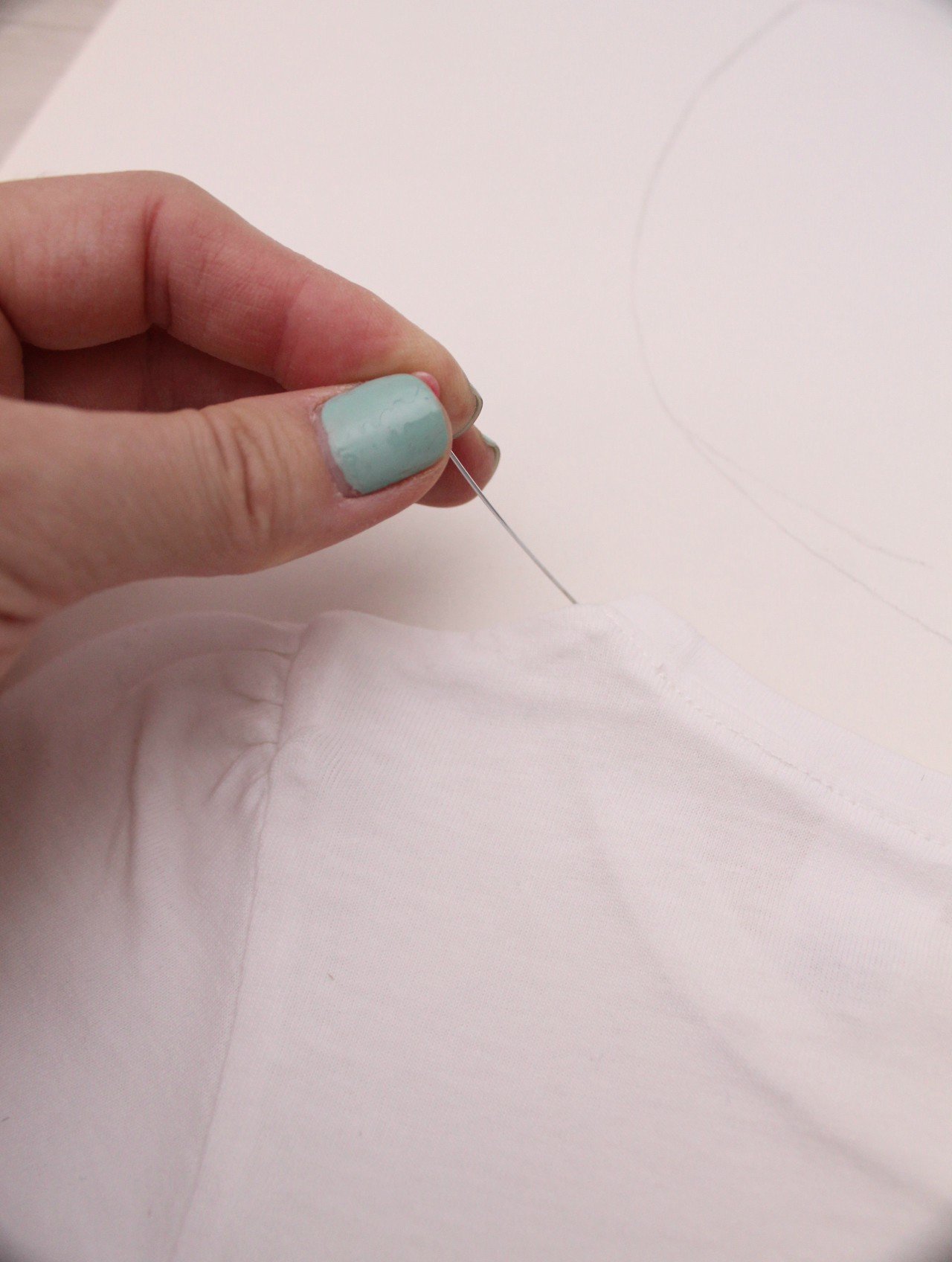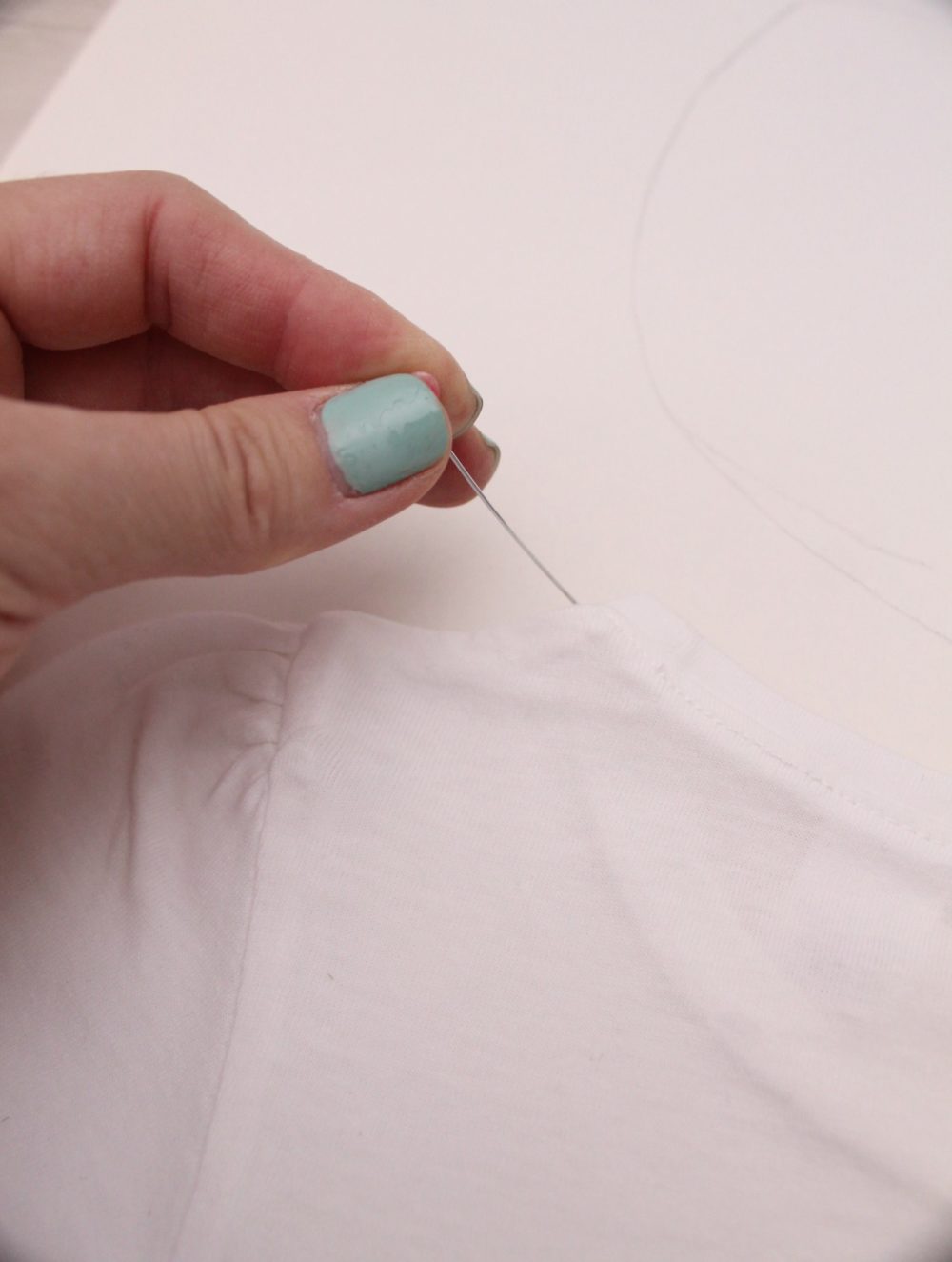 When you get to the neck line, punch again through the seam.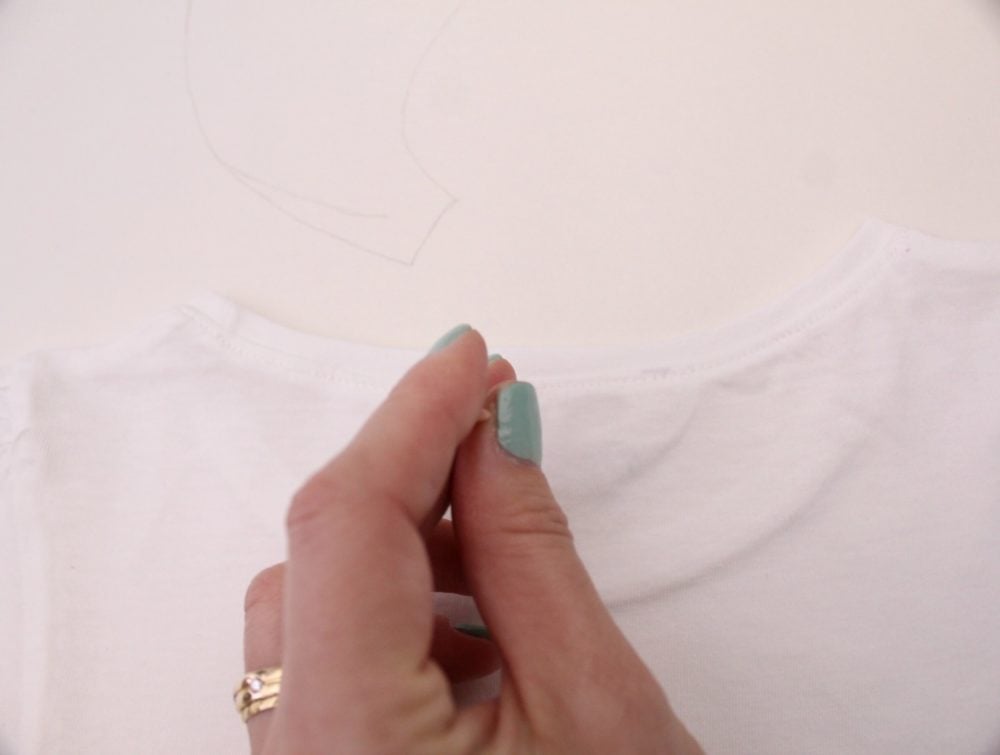 Remove the t-shirt and connect the dots with a pen or pencil.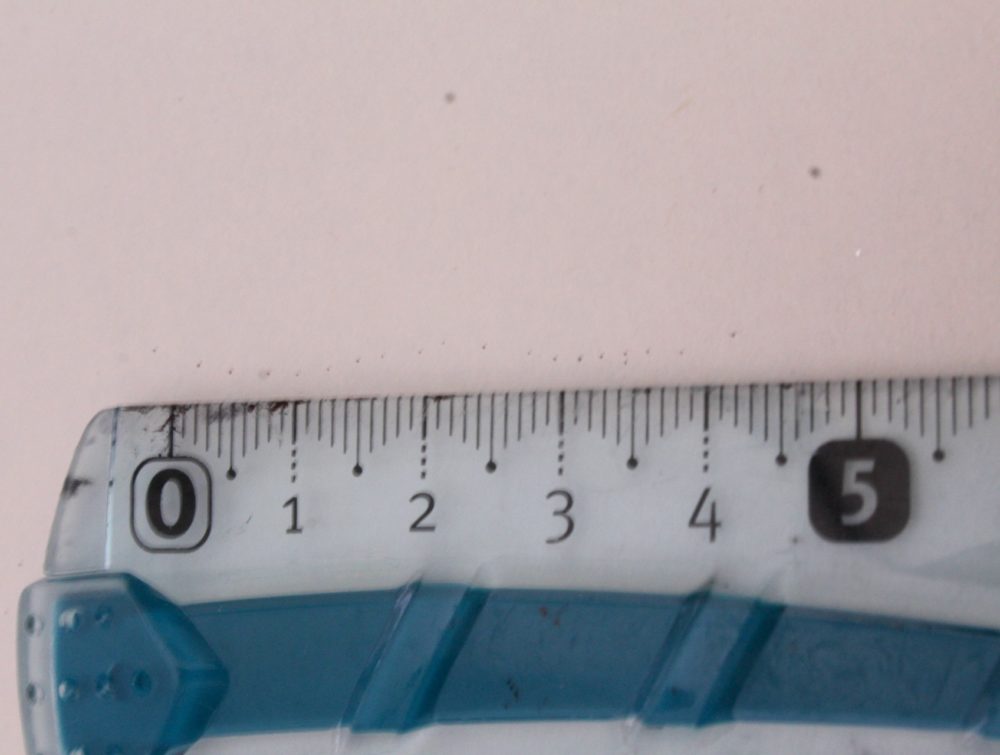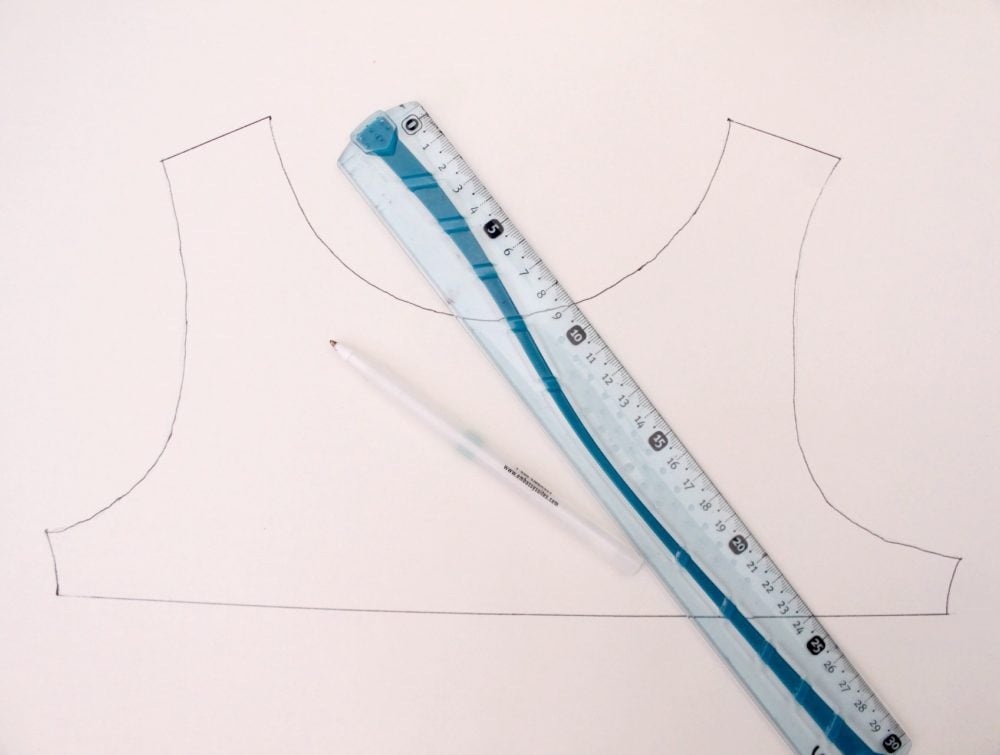 Repeat for the other side of the t-shirt (back if you did the front first or vice-versa)
Repeat the process for the sleeve. If you want to make the sleeve a little puffy as I did on mine for the knit dress with pockets, make the sleeve a little larger than your t-shirt so you can gather it when sewing.
Now cut out your patterns and fold in half. Both halves should match but if they don't, mark and trim the patterns as needed.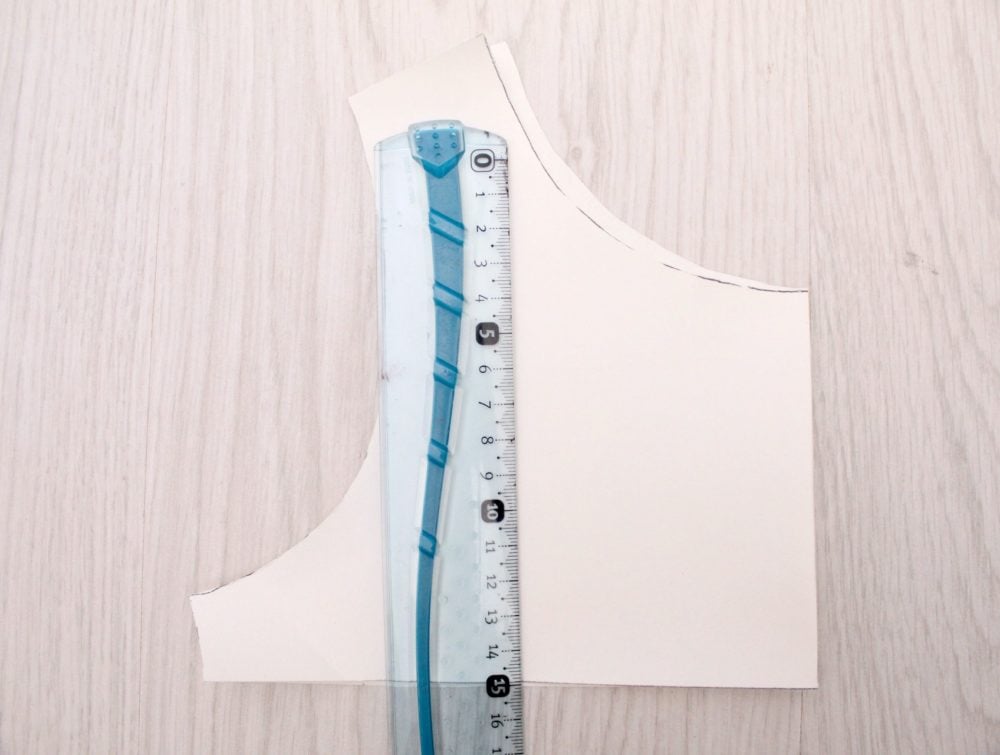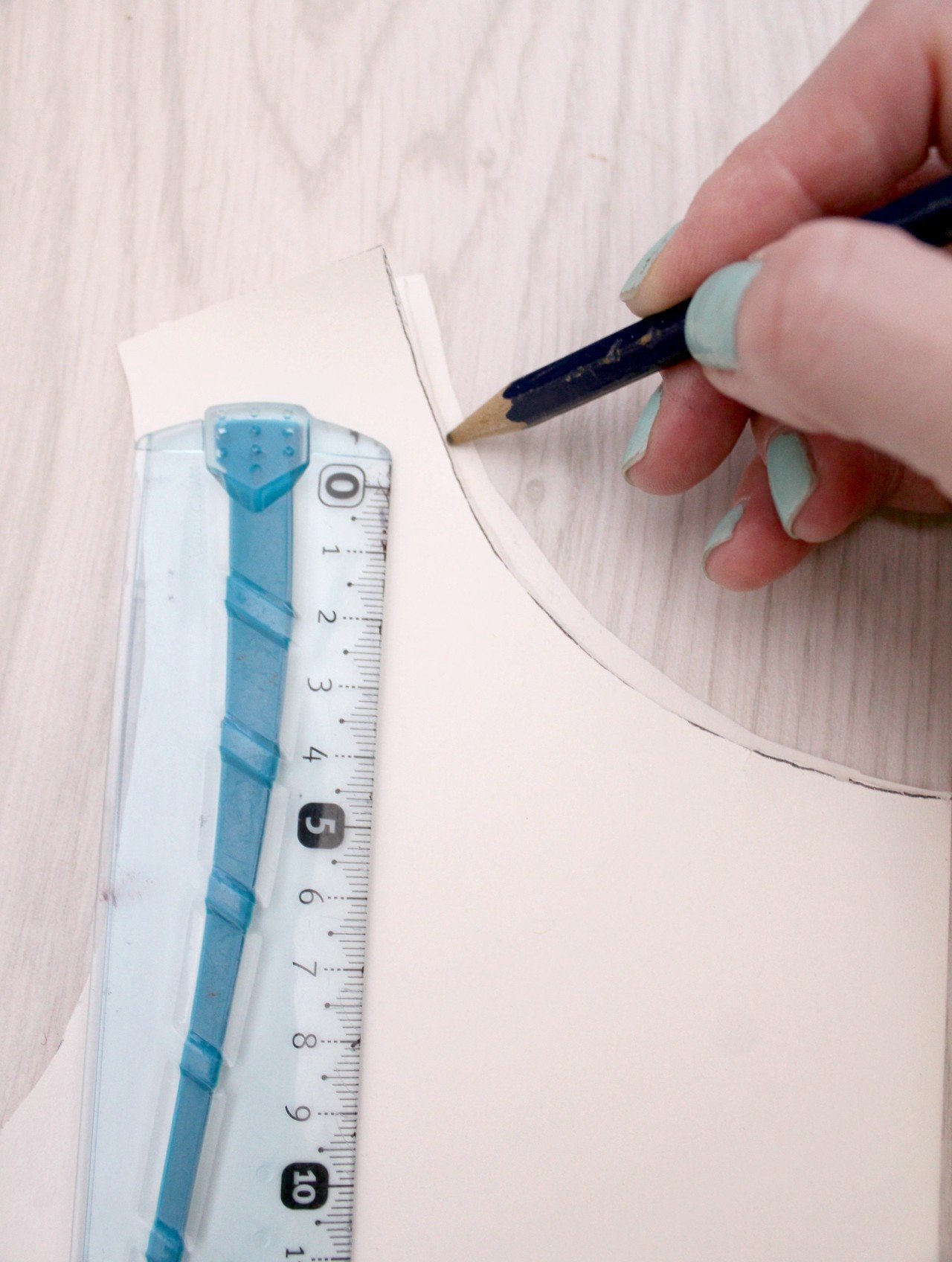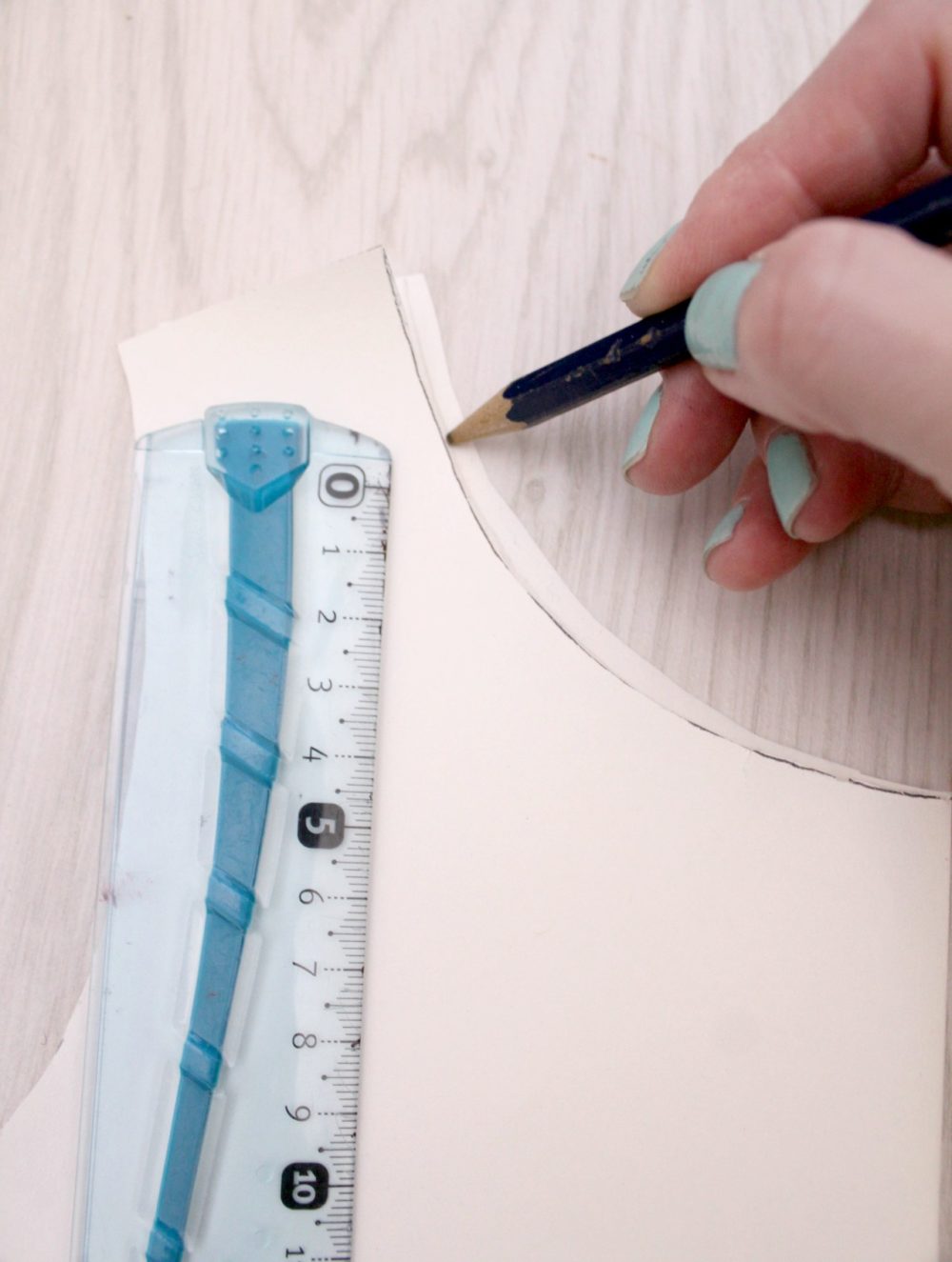 Step 2 – Making the skirt:
You basically need to draw a trapezoid shape for each side of the skirt. The top side should be matching the length in the bottom of your bodice plus allowance for the fold (I think an extra 6″ would be enough, unless you need a lot of room in the tummy area which will be ensured by a larger fold).
The length of the trapeze is your choice (make the dress short, medium or long, it's all up to you)
The bottom side of the trapezoid should be the top length plus 1/2 (i.e if the top side is 20″, the bottom side is 20″+10″=30″)
Make the bottom slightly round. Measure about 1/2″ down from the middle of the bottom line, mark and round up. If you don't do this step, the sides of your skirt will look slightly longer than the rest of the skirt when you wear it.
Repeat for the other side of the skirt.
Step 3 – Transferring onto the fabric:
Place each piece of pattern on the fabric, except for the sleeves and cut around the patterns. Leave enough allowance for seams and hem.
When cutting the fabric for the sleeves, cut on fold, twice
Assembly the pieces together and finish sleeves and neck with binding as indicated in the knit dress with pockets tutorial.
Pin to save for later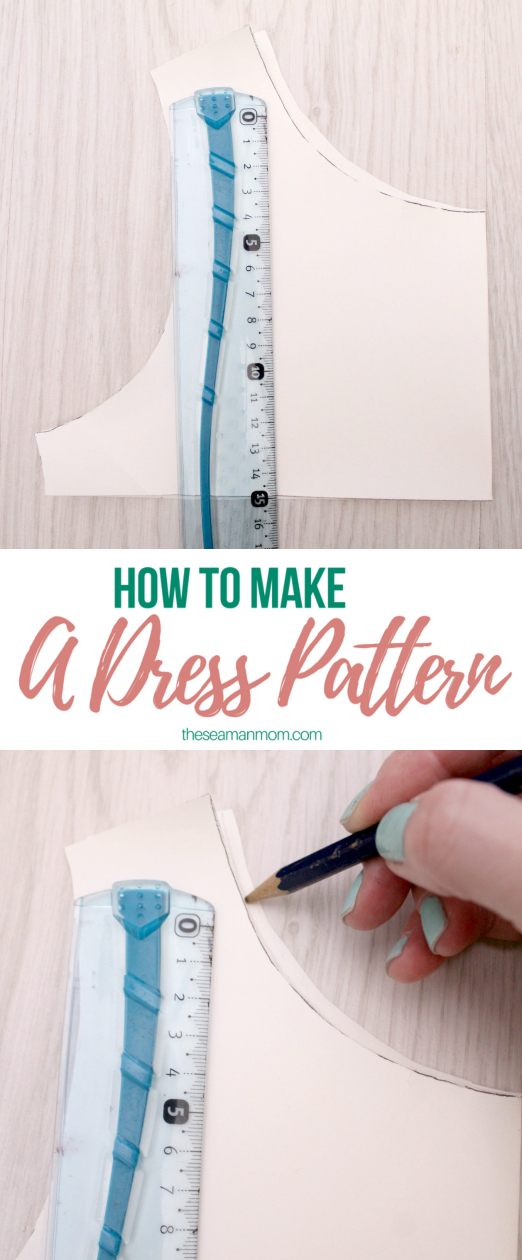 GET MORE INSPIRATION HERE >> FOLLOW ME ON PINTEREST
Similar posts you might like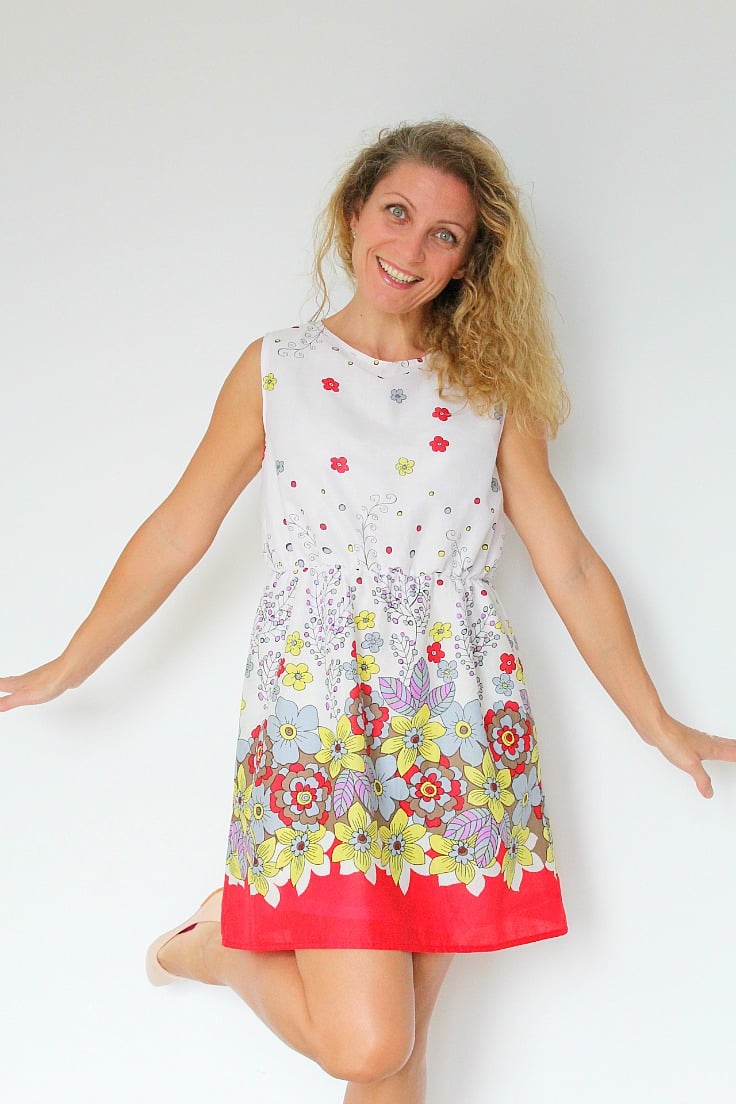 The ultimate list of beginner sewing projects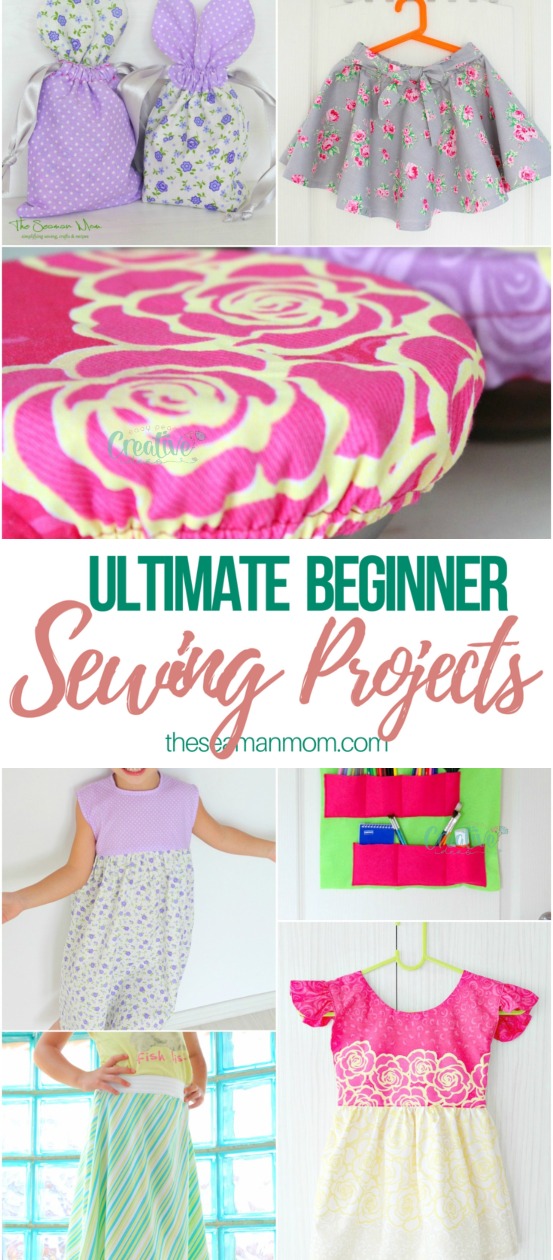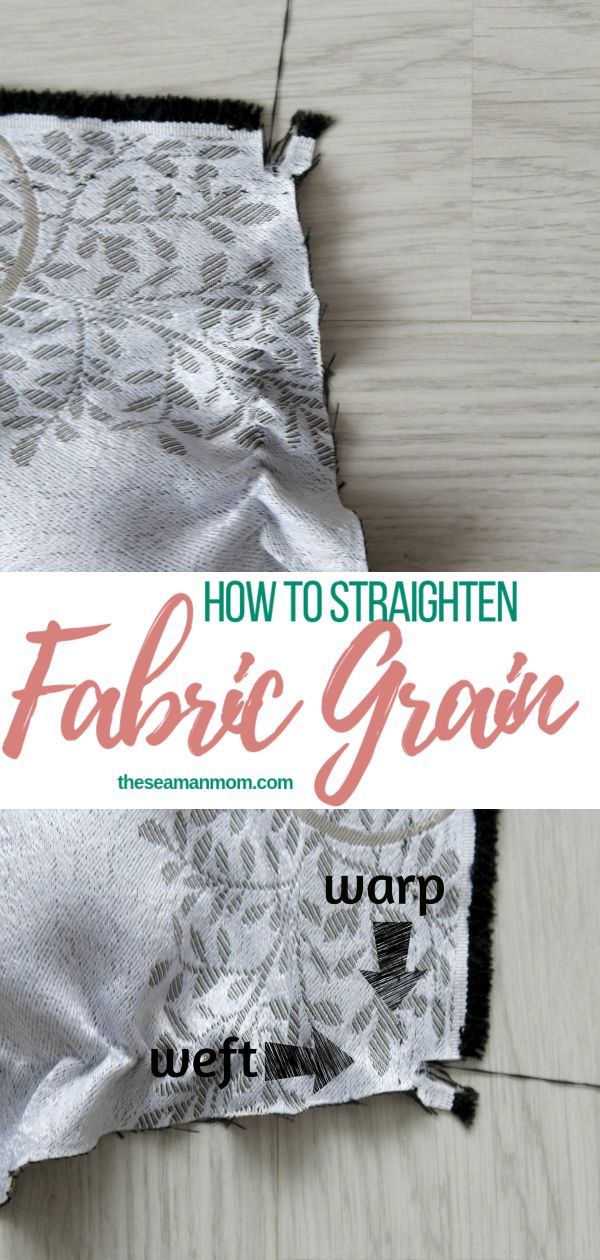 Most popular sewing projects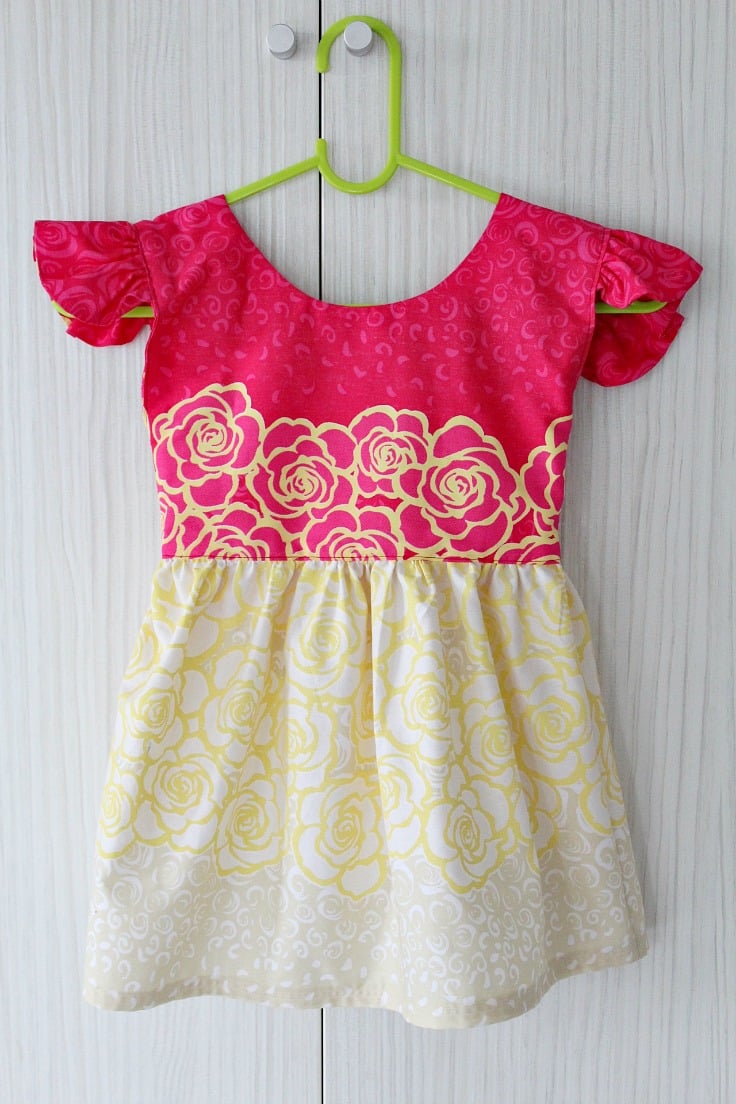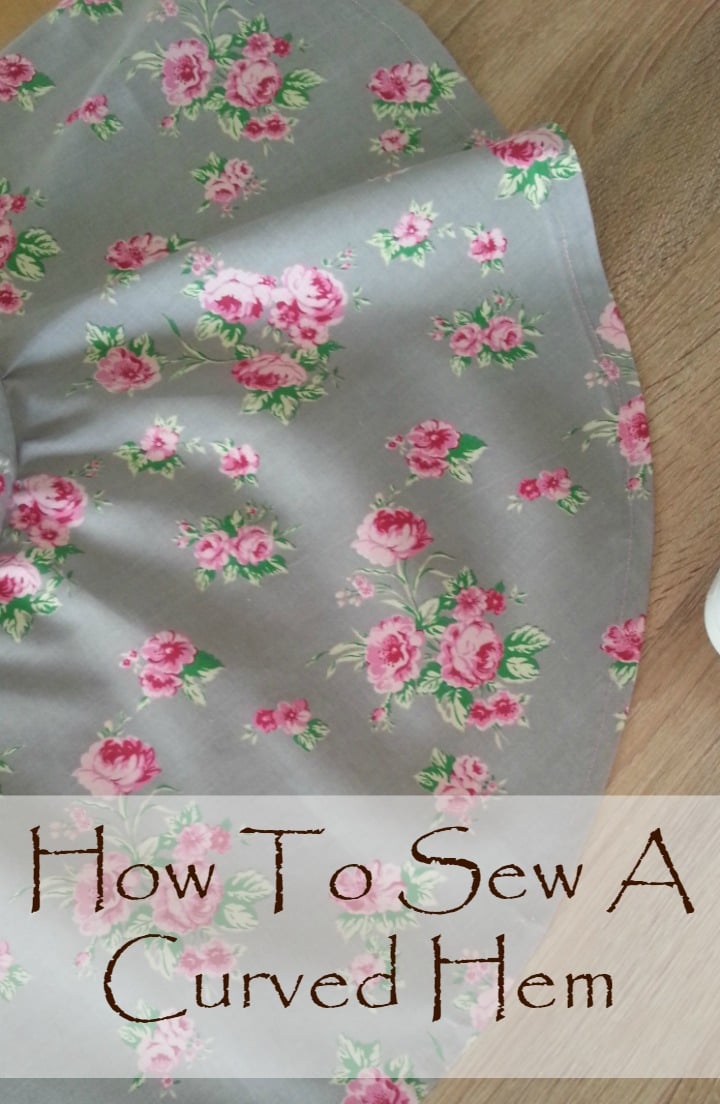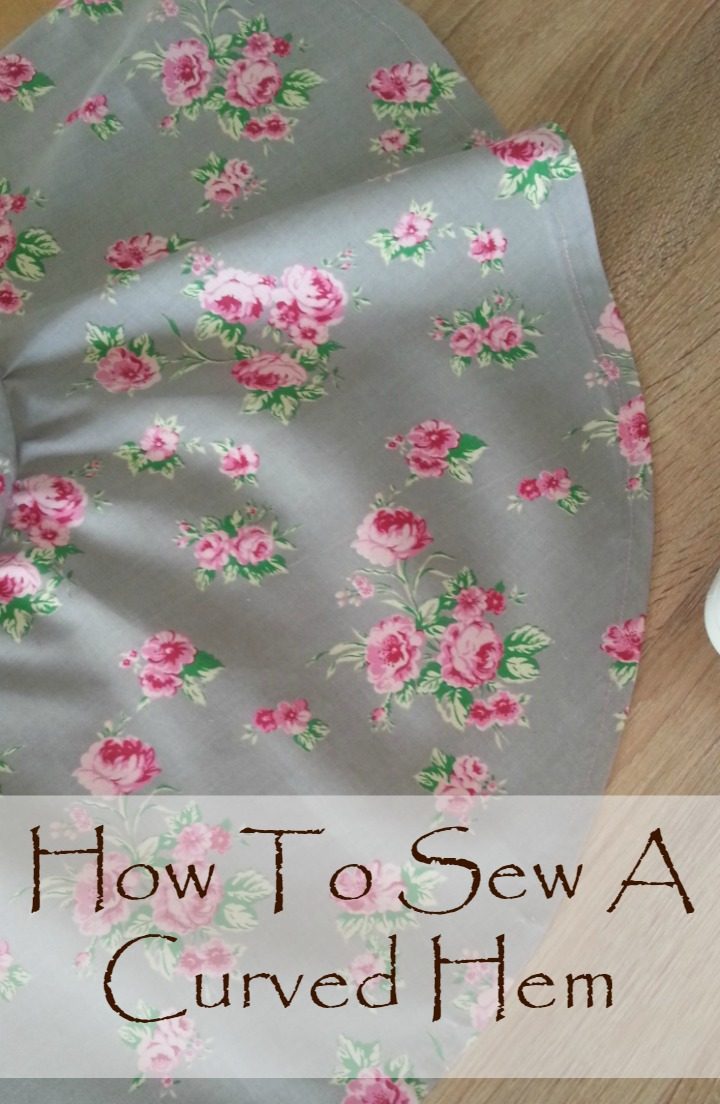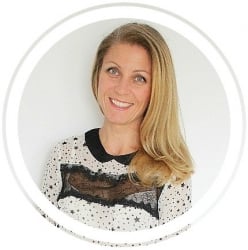 Hi, I'm Petro, author and founder of Easy Peasy Creative Ideas. Sewist, crafter, avid DIY-er, foodie, photographer, homemaker and mommy to one. I'm an expert at coming up with quick, clever sewing tips, recycling crafts and simple, easy recipes! You can find my ideas featured in reputable publications such as Country Living, Good House Keeping, Yahoo News, WikiHow, Shutterfly, Parade, Brit & Co and more. Thanks for stopping by and hope you'll stay for a while, get to know me better and come back another time. Stick around for real fun projects!