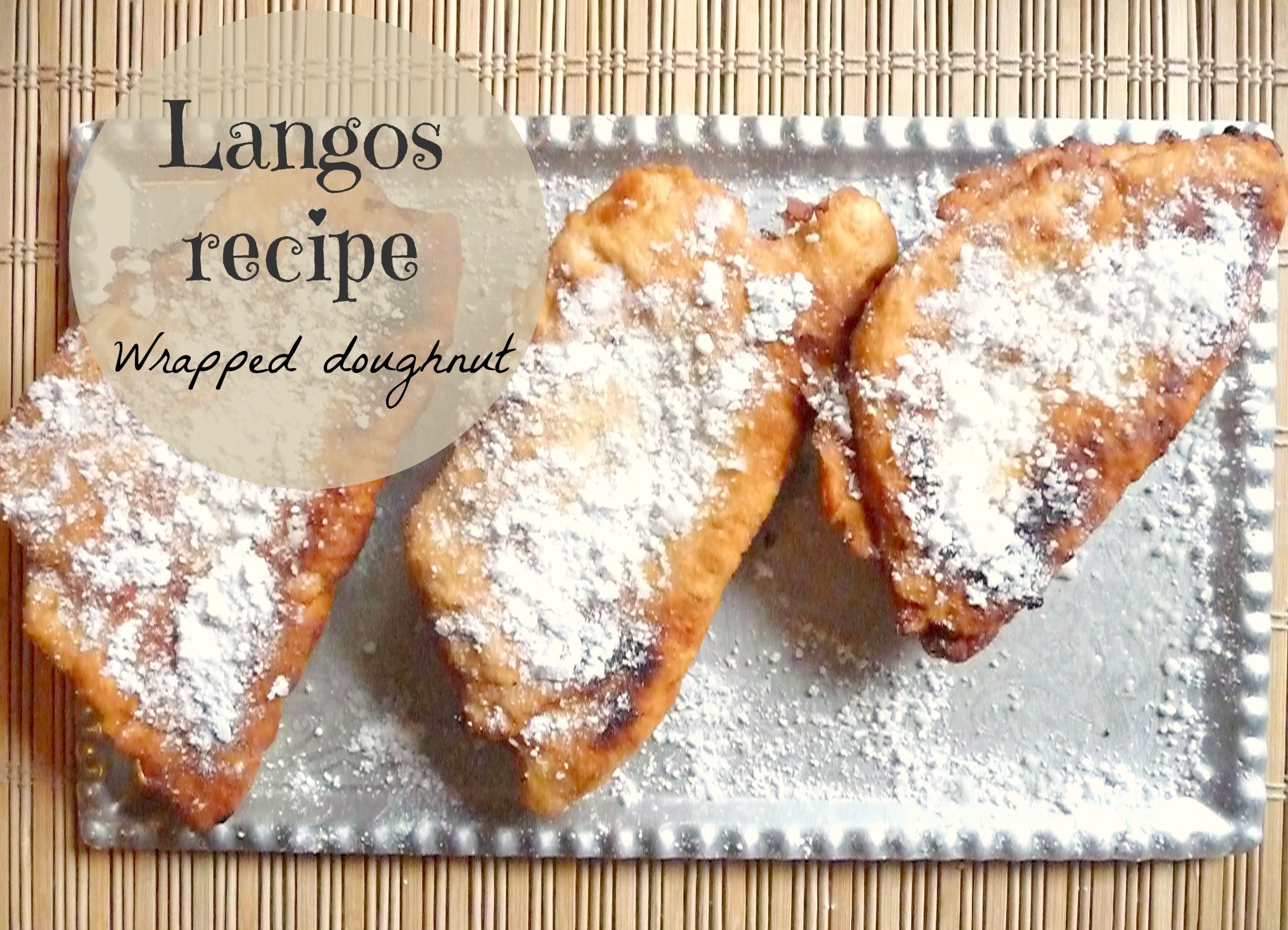 Langos/Wrapped doughnut
Lángos  is a Hungarian food specialty, usually a deep fried flat bread made of a dough with flour, yeast, salt and water. Adding additional ingredients is optional but it gives the langos recipe a special twist, like in this case where I added cheese. I love cheese and thought why not mix the two together and make a more nutritious recipe.
The langos doughnut is usually eaten fresh and warm but if you pat the oil off, I don't see why you wouldn't be able to serve it cold too.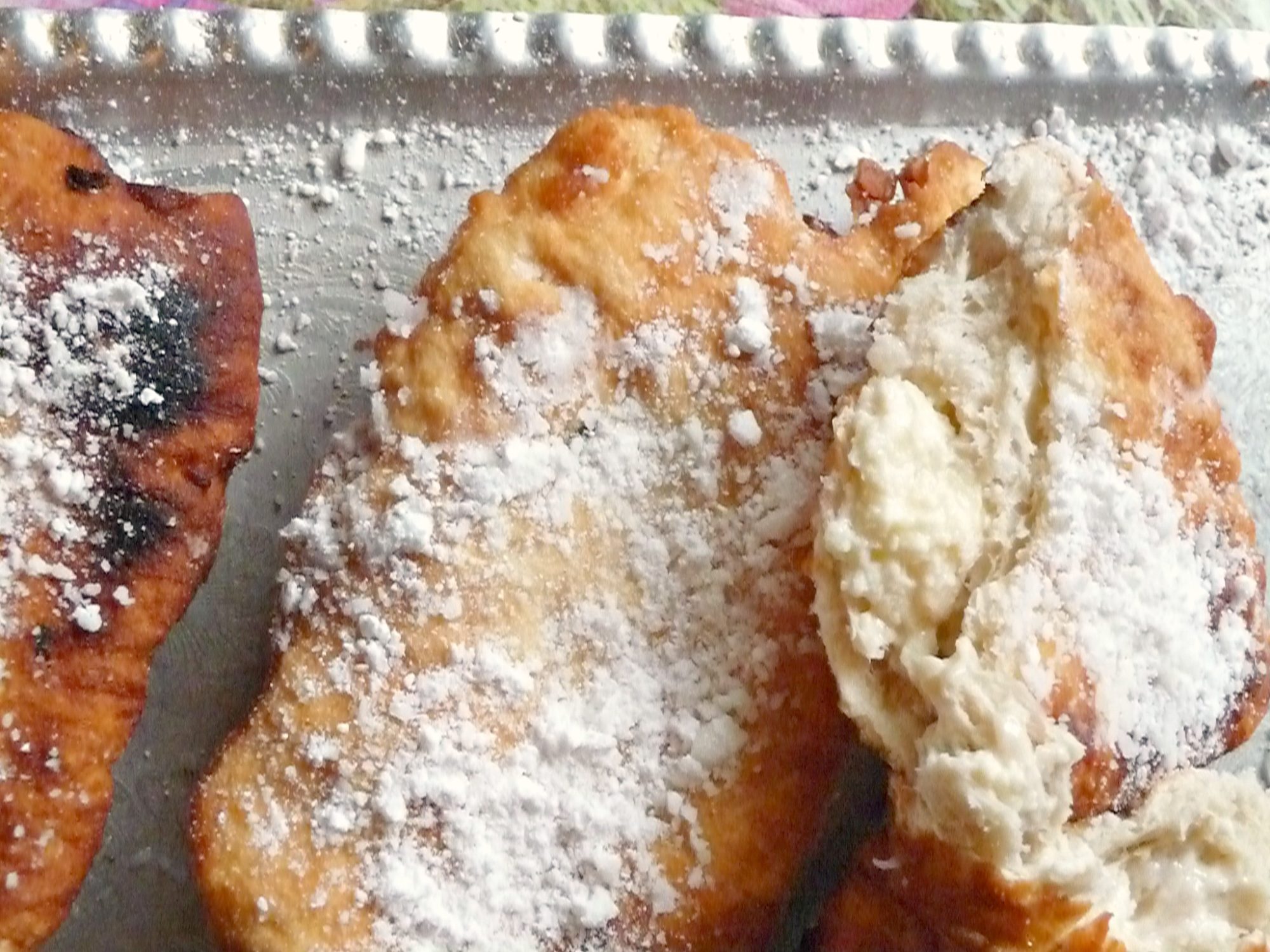 Langos recipe is often seen as a dessert but I personally think by adding other ingredients like cheese, grilled vegetables or mashed potatoes would make the recipe a good snack or even a main meal, depending on the size too.
I make this langos recipe ever since I was a child, it's that easy to make. It's a bit of a tradition as my grandmother used to make these doughnuts quite frequently and mom took it over when granny died. Sometimes langos, free of sugar, used to replace the bread when we served some soups or sauce dishes.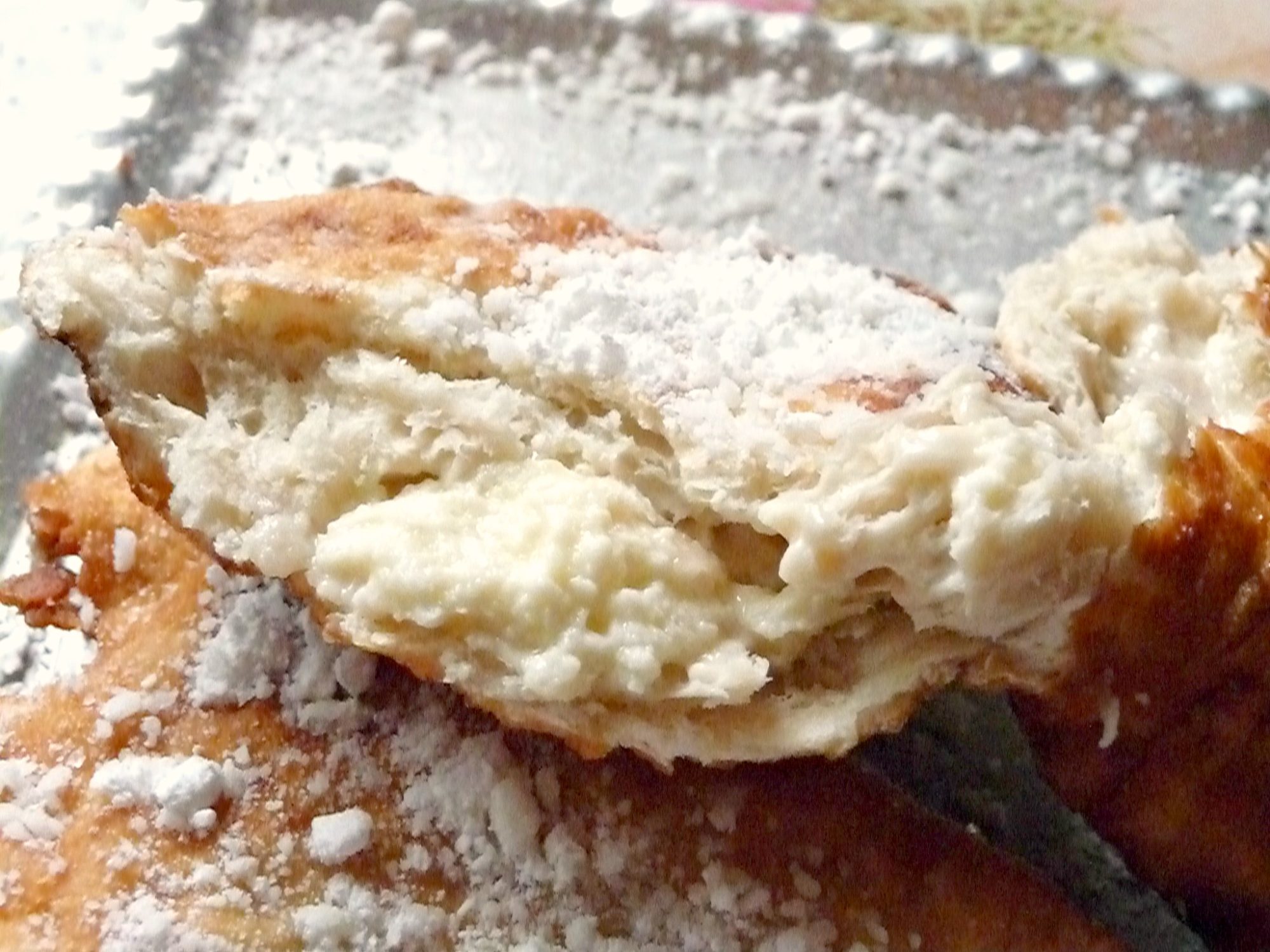 Langos recipe
Langos recipe - Wrapped doughnut
Ingredients
1200

g

= 42 oz flour

750

ml

= 25 oz warm milk

25

g

= 0.80 oz yeast

White cheese as preferred

2

teaspoons

salt

1

teaspoon

sugar

500

ml

= 16 oz oil for frying
Instructions
Grate the cheese

Mix yeast with sugar and a little warm milk and leave for 10 minutes

Add the remaining milk and 750 g flour

Mix well until dough is formed

Beat well with a mixer or use a kneading machine and whisk until it forms bubbles

Add salt and the remaining flour and knead until smooth (2-3 minutes with a mixing device, 5 minutes by hand).

Allow to expand for 30-40 minutes in a warm place in a bowl, covered with a towel

When volume is doubled start forming the doughnuts/langos with your hand

Form a ball, your choice of size, then roll the doughnut and then flatten with your palm

Add cheese on one half of the doughnut and then fold

Place them on the table or a kitchen board and allow to expand a little more

Heat the oil in a frying pan / skillet

Fry on a medium small flame

Keep a tray with napkins/thick tissues handy

Fry each doughnut on both sides (1-2 minutes) until it becomes golden

Remove and place on napkins/tissues.

Sprinkle powdered sugar (optional) right after oil is absorbed
Notes
Can be served with sour cream or Greek yogurt on top
The cheese can be mixed with chopped dill or parsley Other ingredients you could use:
Yellow cheese
Mashed potatoes
Grilled vegetables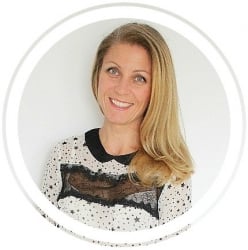 Hi, I'm Petro, author and founder of Easy Peasy Creative Ideas. Sewist, crafter, avid DIY-er, foodie, photographer, homemaker and mommy to one. I'm an expert at coming up with quick, clever sewing tips, recycling crafts and simple, easy recipes! You can find my ideas featured in reputable publications such as Country Living, Good House Keeping, Yahoo News, WikiHow, Shutterfly, Parade, Brit & Co and more. Thanks for stopping by and hope you'll stay for a while, get to know me better and come back another time. Stick around for real fun projects!