Article may contain Amazon & affiliate links. As an Amazon Associate I earn from qualifying purchases at no additional cost to you.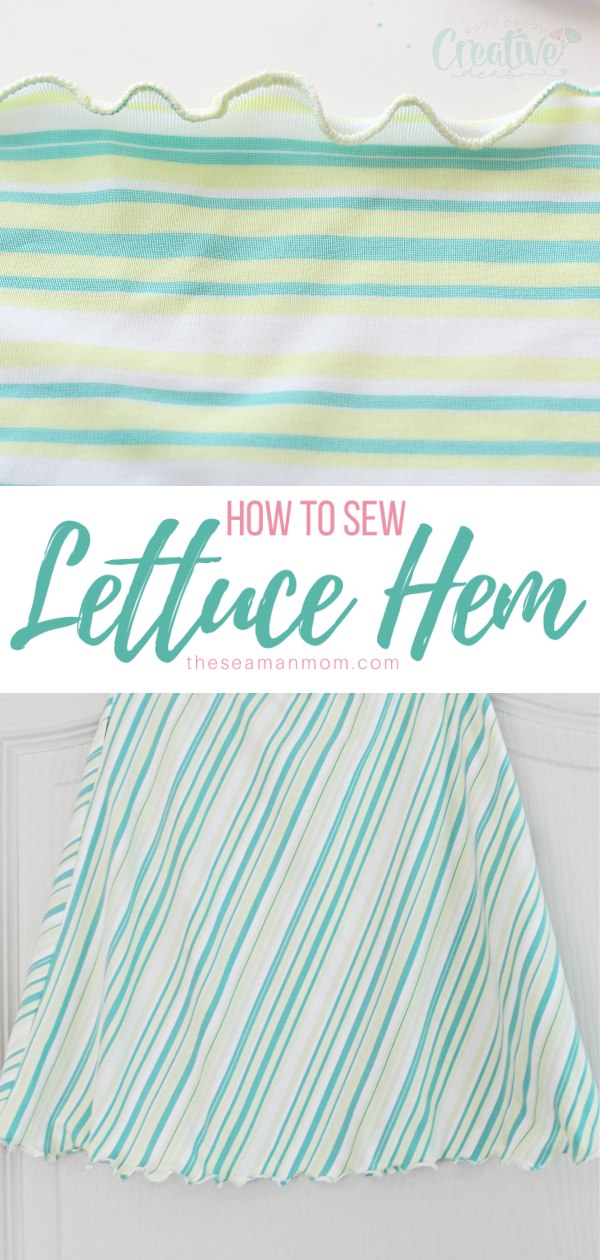 Give your sewing projects a pretty finish with a lettuce hem! This type of curly hem looks cute and attractive and is practical too as it won't make your project shorter. A great option when you're short on fabric.
Lettuce Edge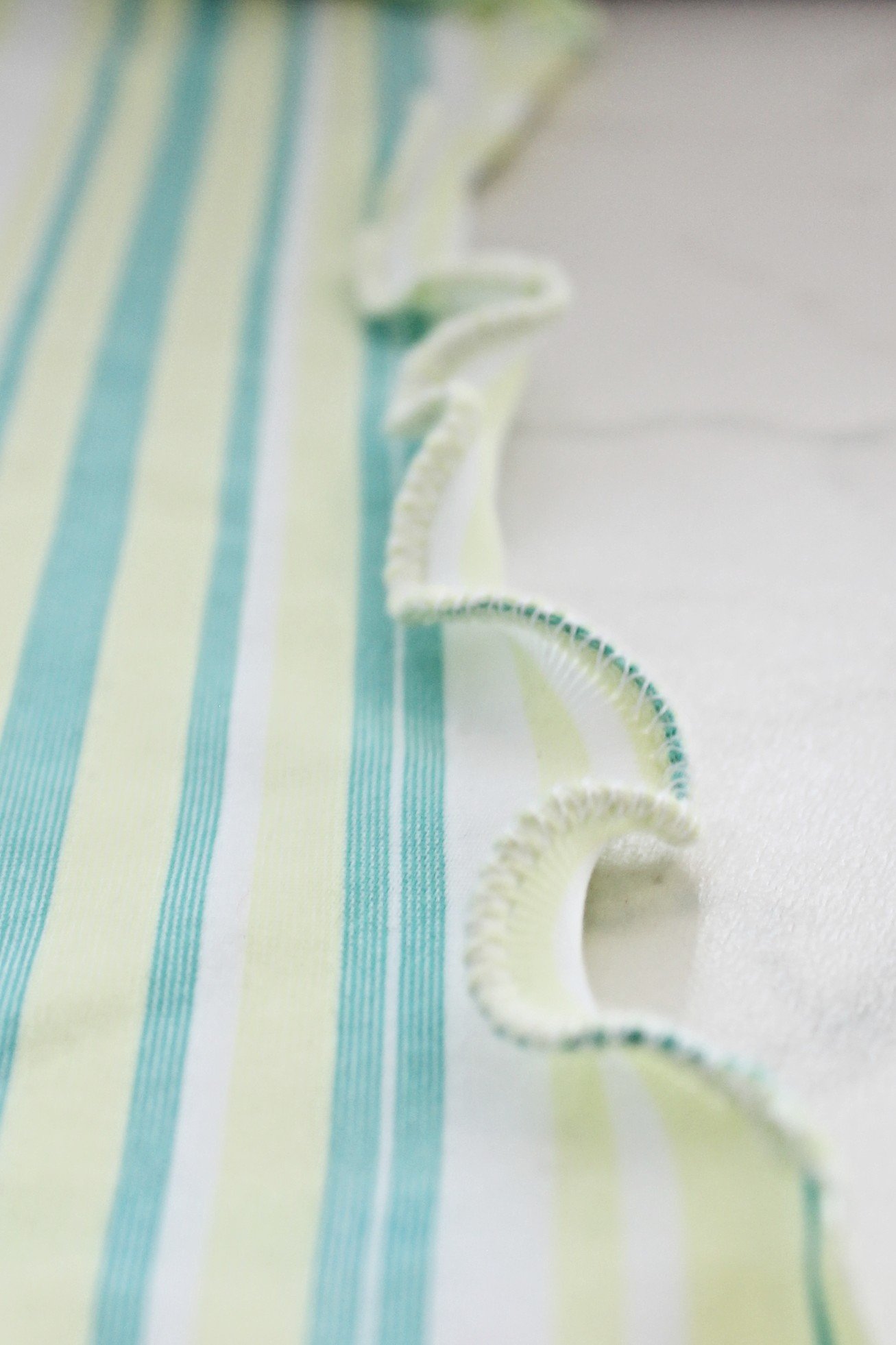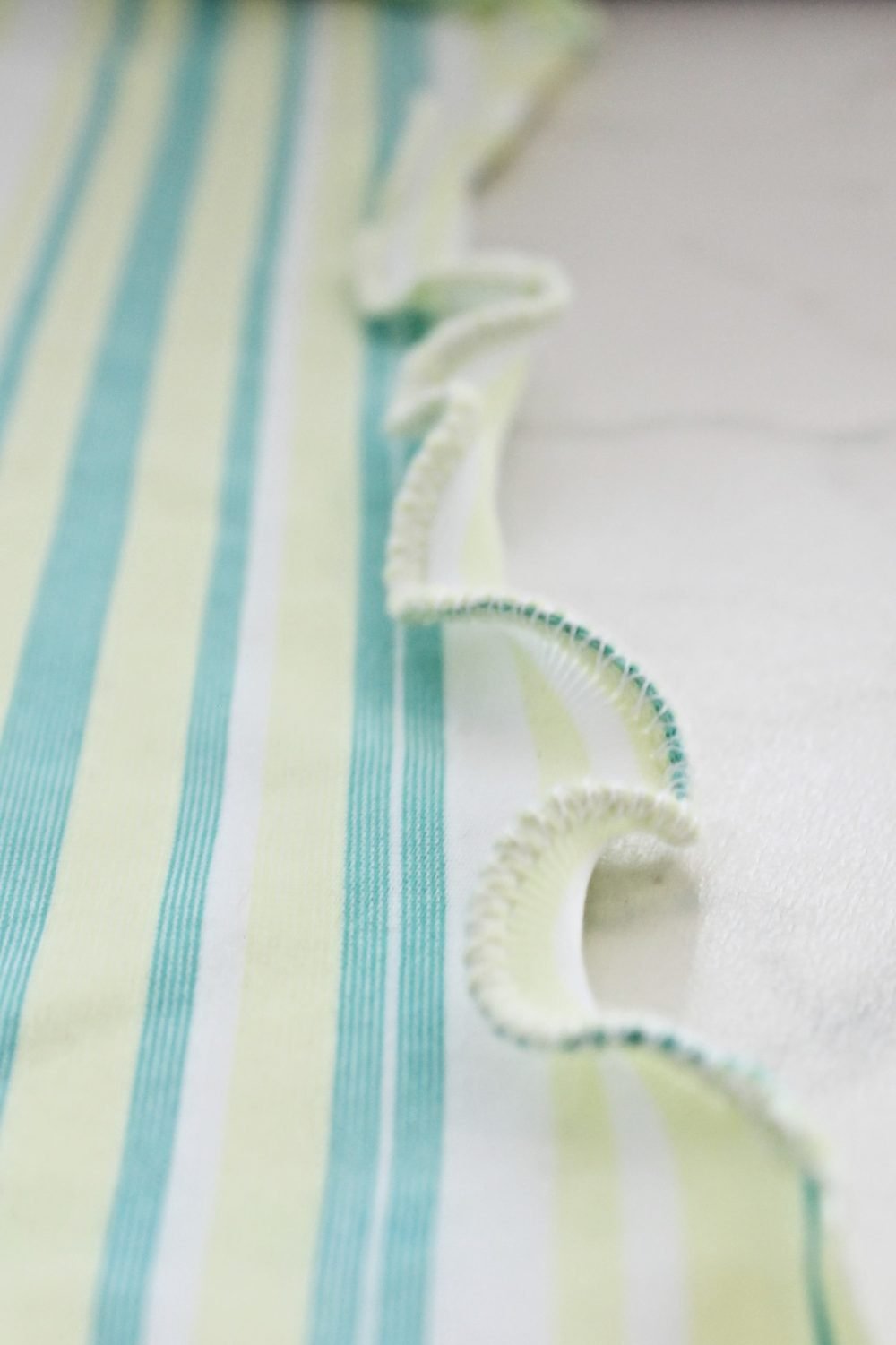 I love how much prettiness a lettuce hem adds to basically any sewing project! While it's more popular on little girls clothes, you can also see the adorable lettuce edge hem on women's clothing too, particularly younger women, in items such as tops, cardigans and even dresses.
Similar posts you will love: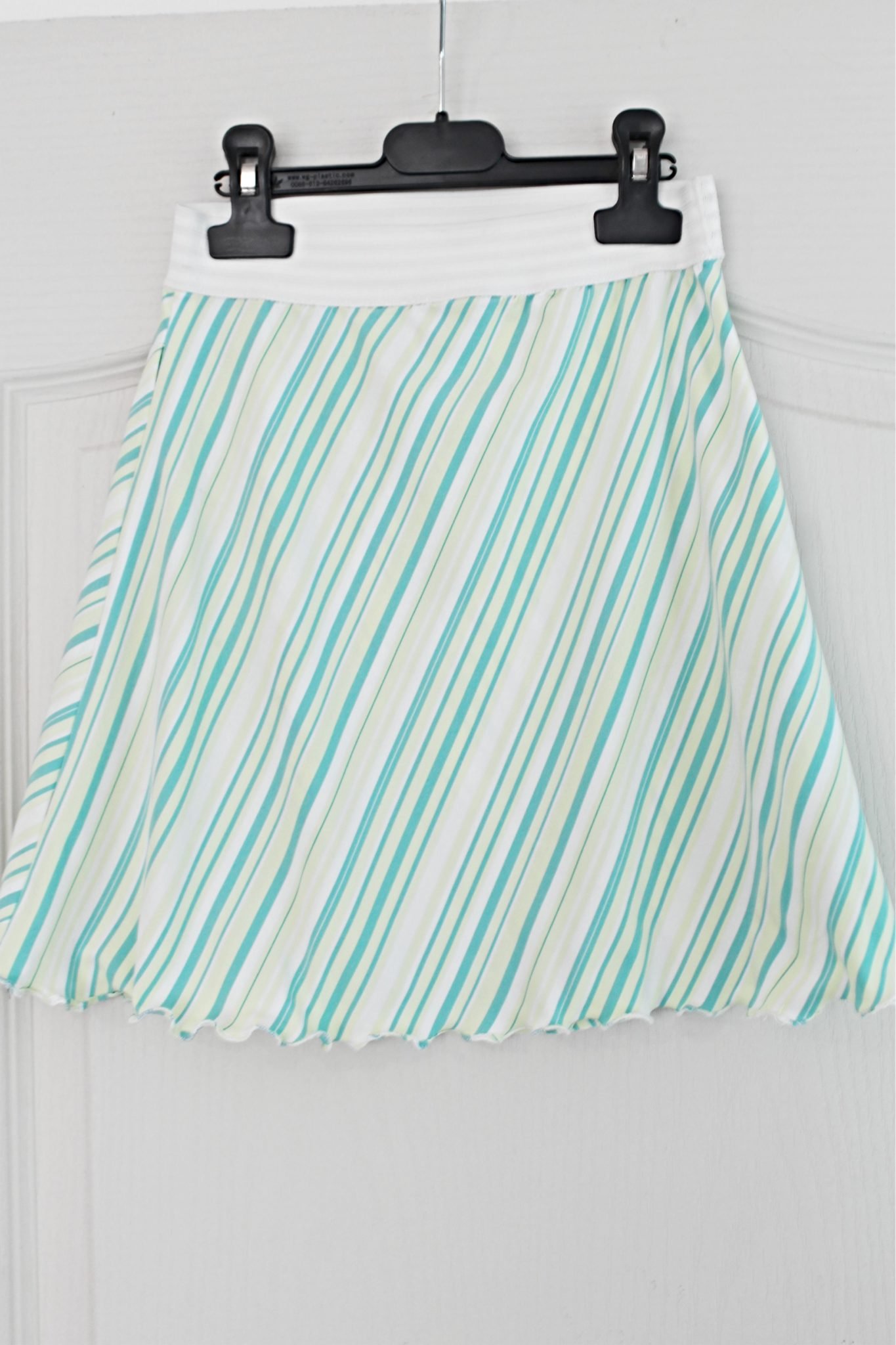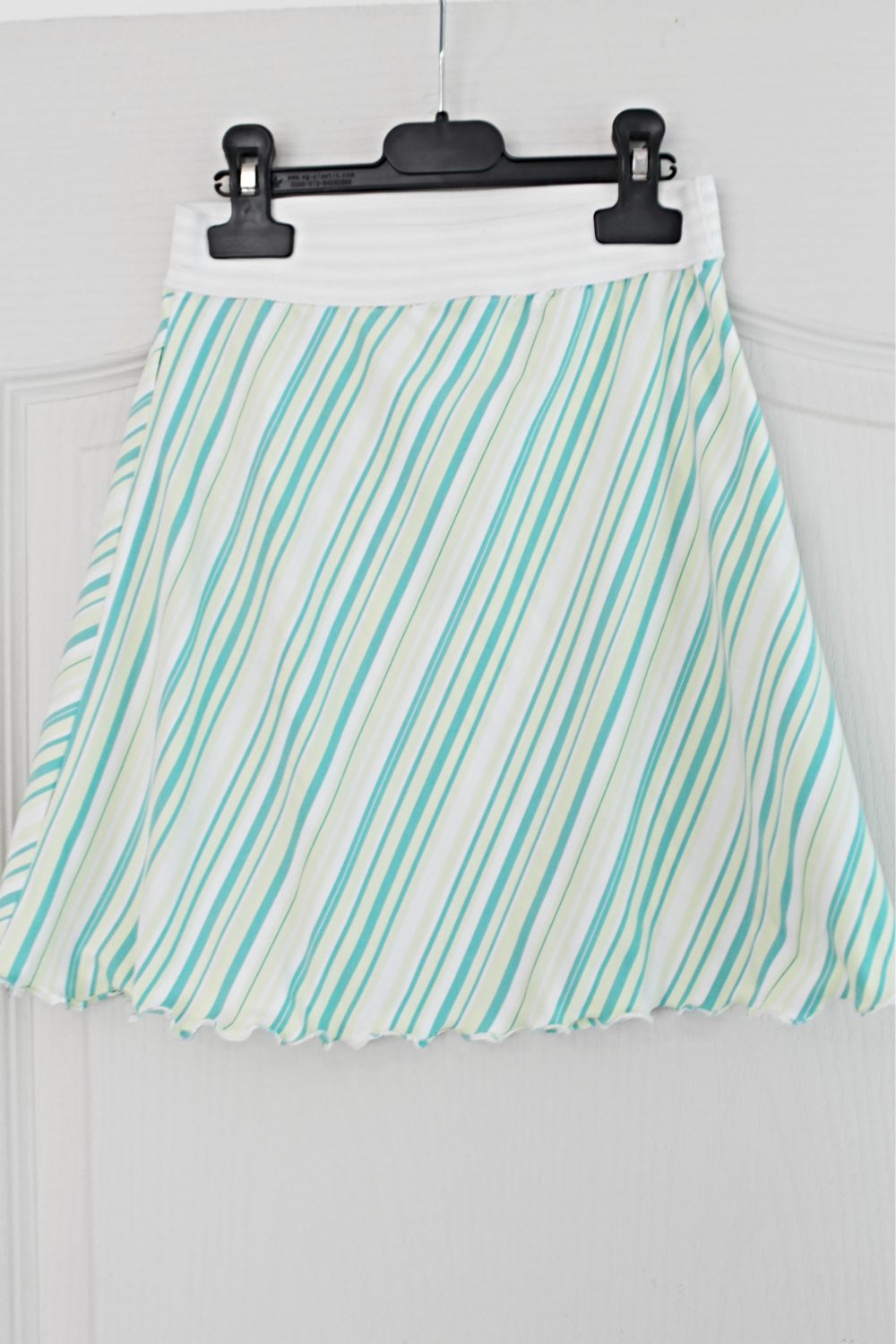 This DIY lettuce hem not only looks pretty but is practical too as it adds no bulk to the hemline since the fabric is not turned up. A lettuce hem is also a good way to finish hemlines without making your project shorter so it's great if you don't have a lot of fabric available for your project.
Learning how to sew a lettuce hem is crazy easy, making it one of my most favorite ways to finish hemlines on knit fabrics. I'm lucky that I have a little daughter so I can apply this hem to a lot of projects! Oh, yeah, almost forgot! Lettuce hem works on knits not on woven, silk or any other fabrics that don't have any stretch in them.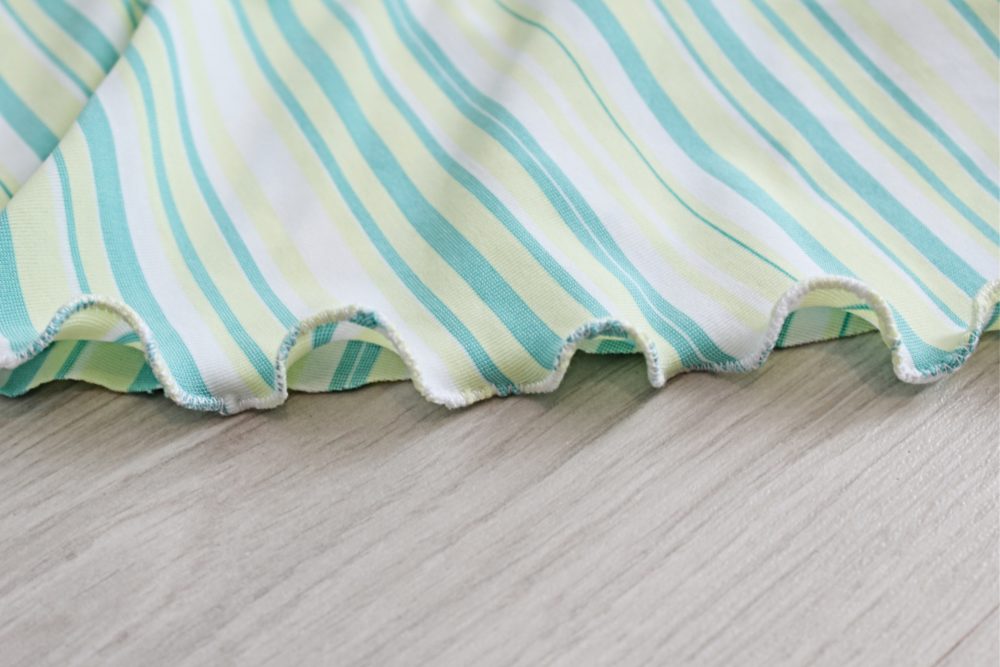 As you probably noticed, thin knits curl up when you pull the edges and often times, the edge stays rolled up which eases your work a lot. Some knits stretch in one direction (and I find these are the easiest to work with when making a lettuce hem), while others stretch in both directions. To sew a lettuce edge you'll need to sew with the stretch not against it. The fabric will stretch as you sew and then relax back again, creating that pretty curly finish.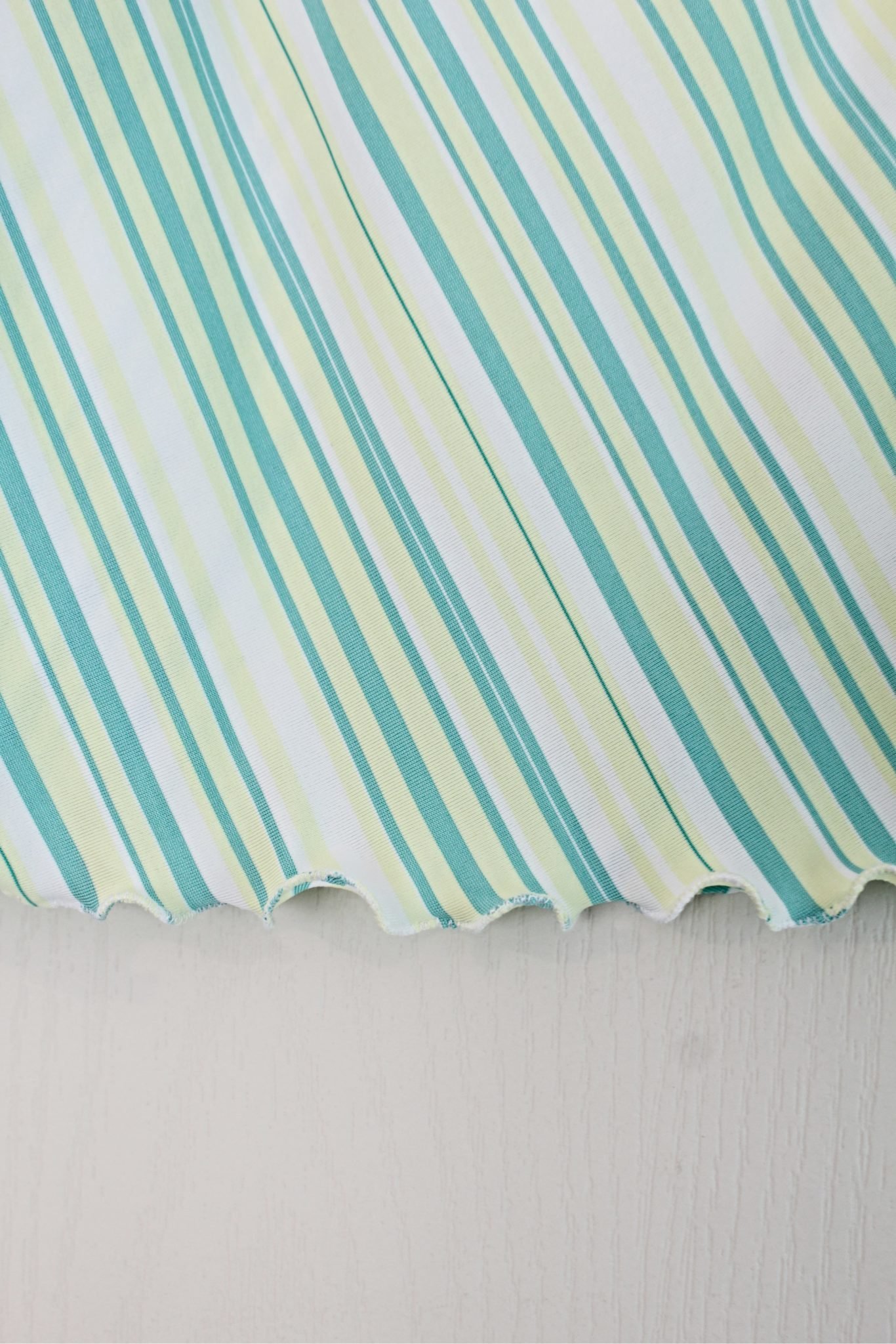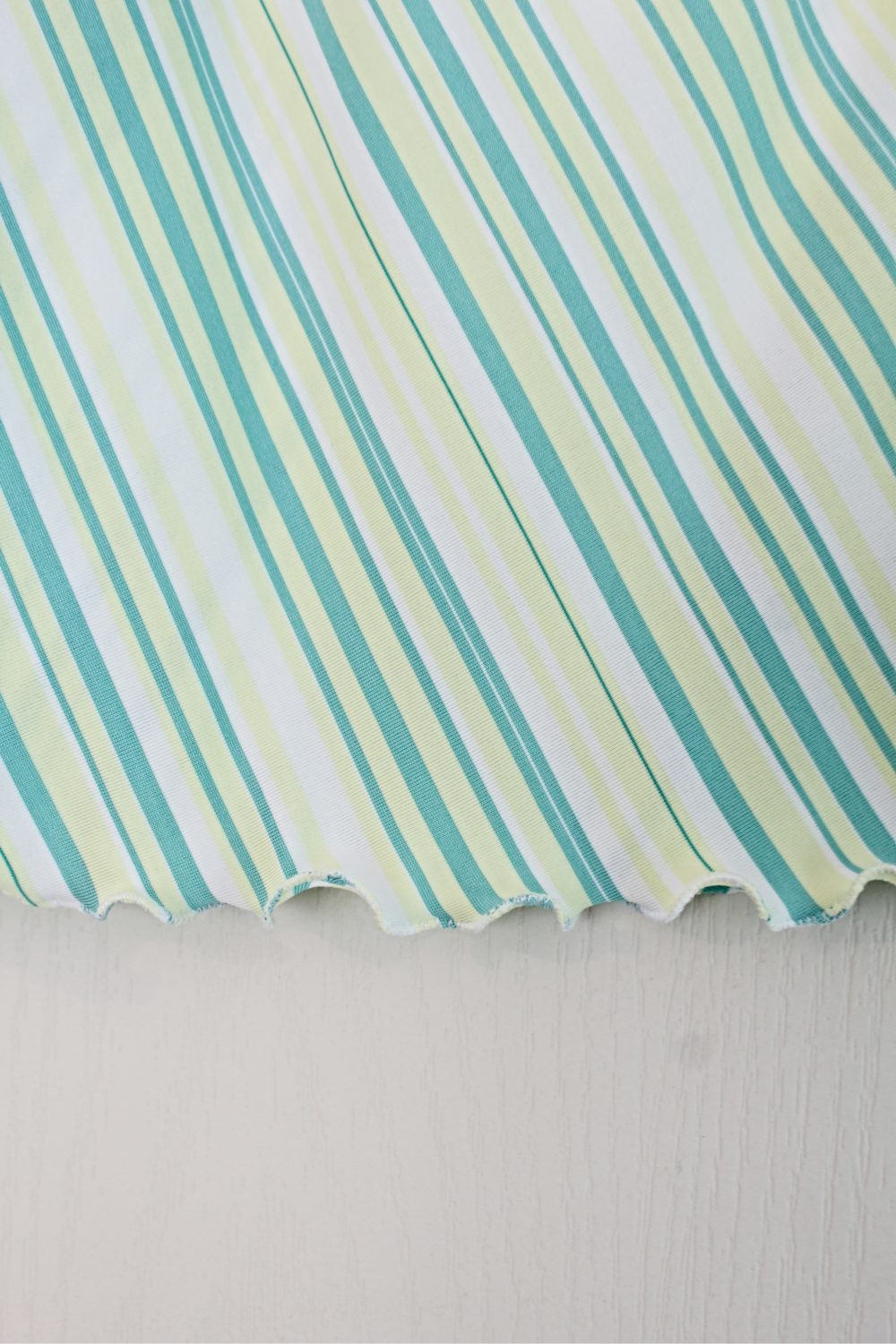 Before proceeding to making a lettuce hem, check which way your fabric curls, towards the right or the wrong side. You want to work with the curl on the top as you sew. So it's best if you first make a little test on a small piece of fabric. You'll also need to set your machine to a small zig-zag stitch that fits the width of the curl, and also adjust the stitch length and the thread tension to a small setting that works best for the type of knit you're using. So test, test, test! Here's how to make a lettuce edge hem!
Lettuce Hem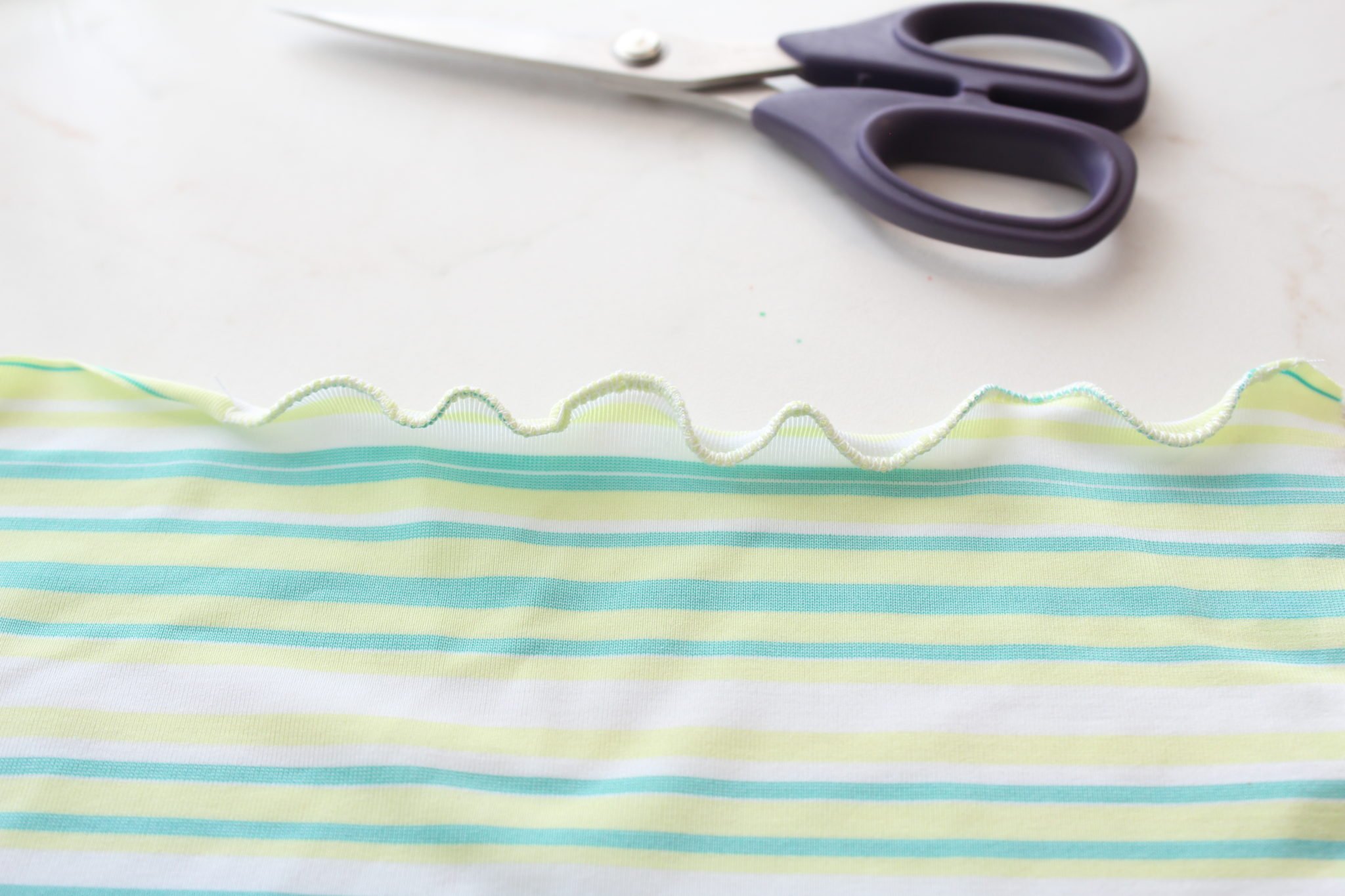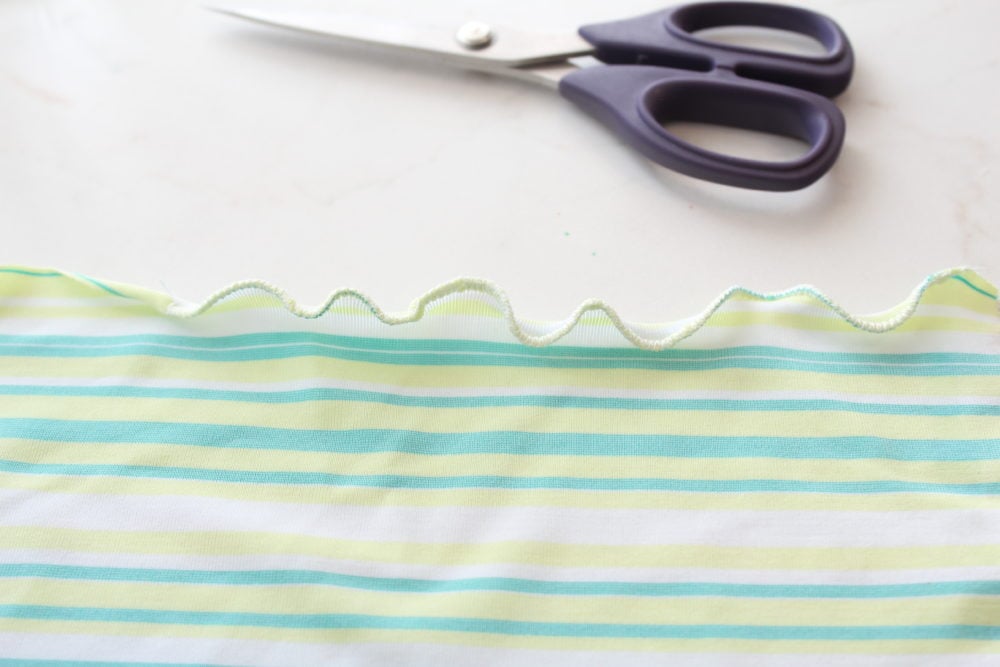 Materials:
matching or contrast thread
scissors
Sewing classes you might like
New Sewing Class! Sashiko Sewing with Lisa Solomon
Sewing Classes at Creativebug
Learn to Sew at Creativebug
Learn How To Sew Children's Clothing with Rae Hoekstra
Instructions:
Set your sewing machine to a zig zag stitch, a small stitch length and a small tension, as recommended above.
Stretch the fabric to establish which way it curls, towards the right or wrong side.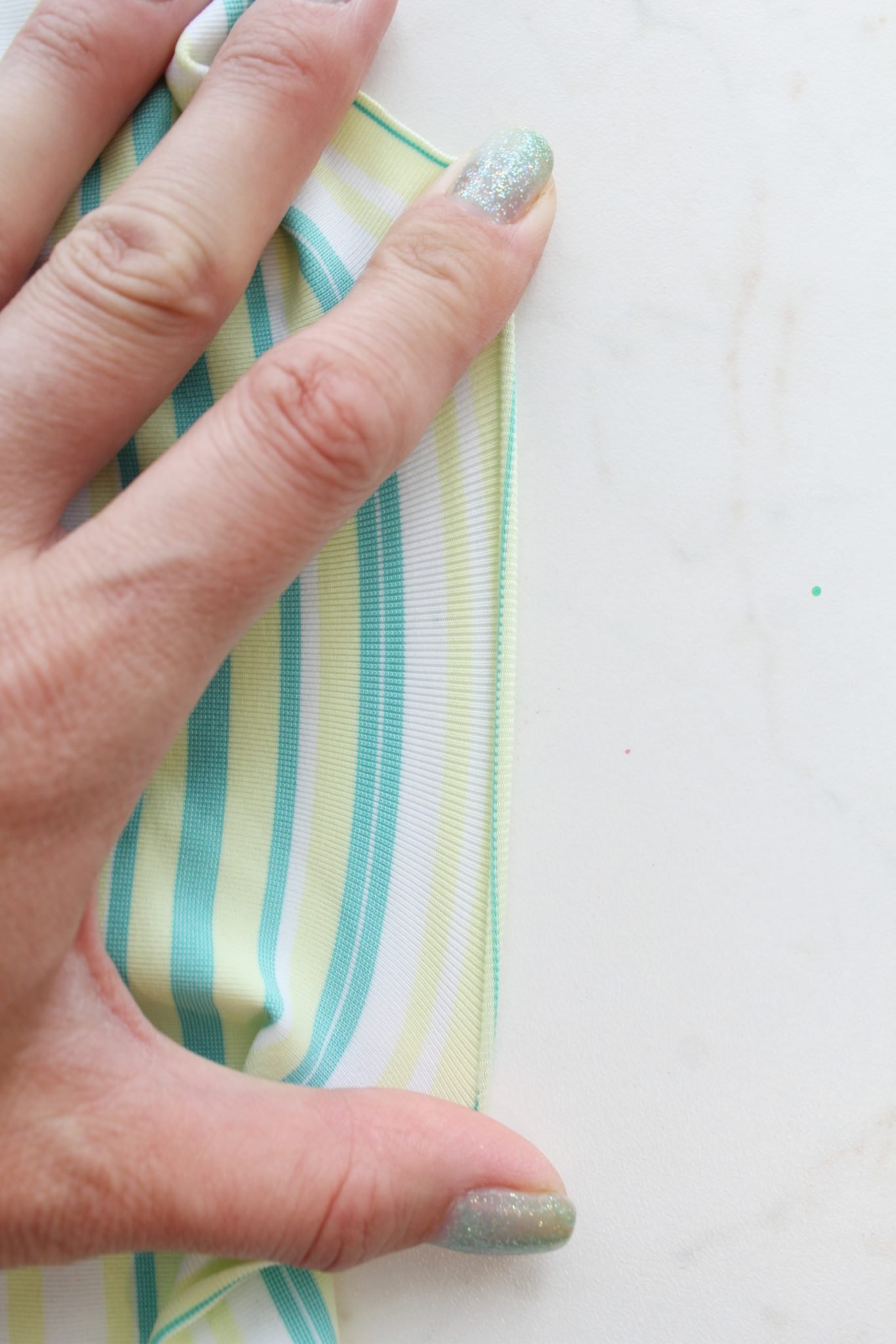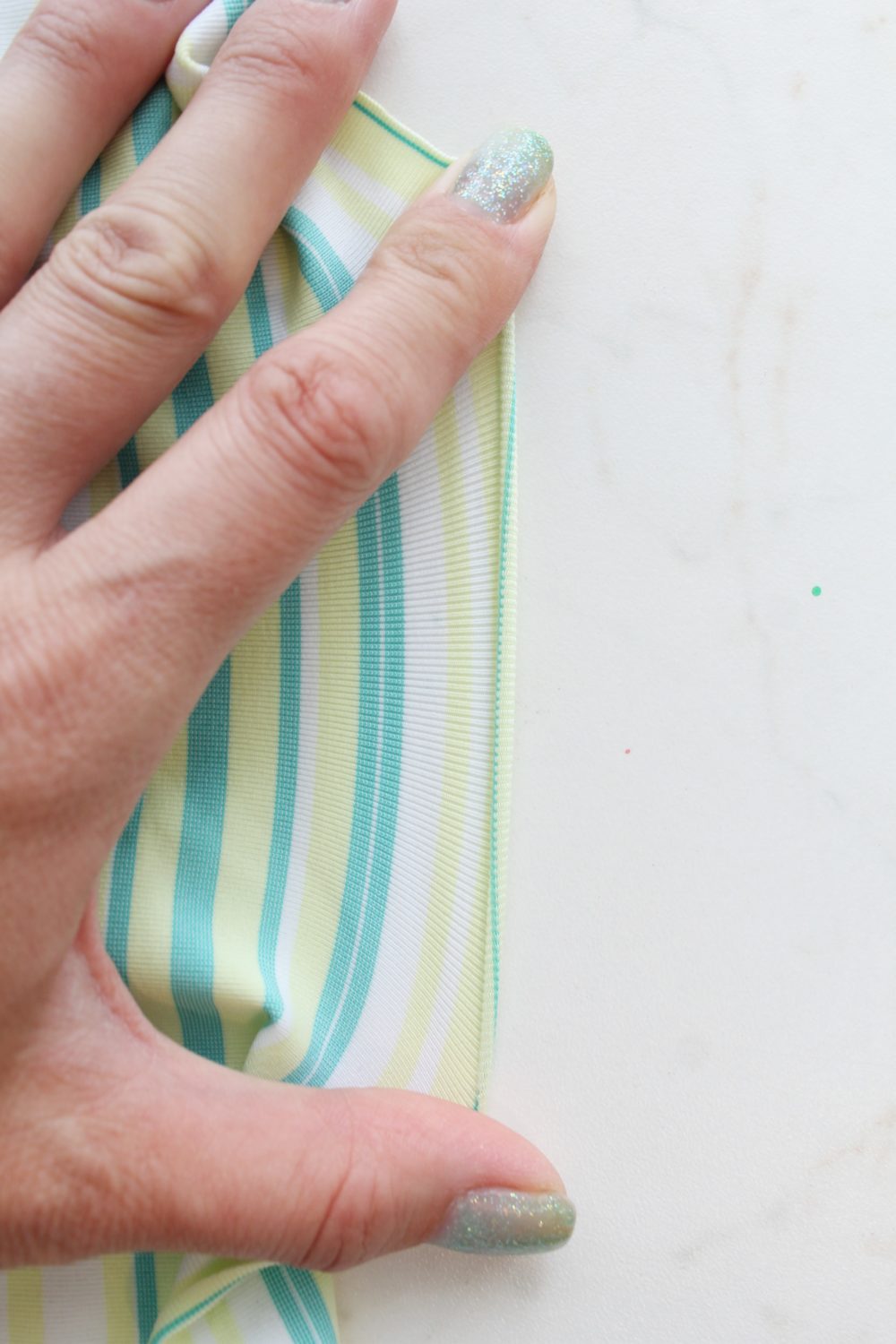 With the presser foot up, place the fabric under the foot with the curled side on top. Pull fabric both front and back to form a roll and only then lower the presser foot to catch the roll.
As you sew, keep pulling the fabric which will continue curling. Make sure you pull the fabric at the front AND at the back at the same time, trying to keep even pressure on each side.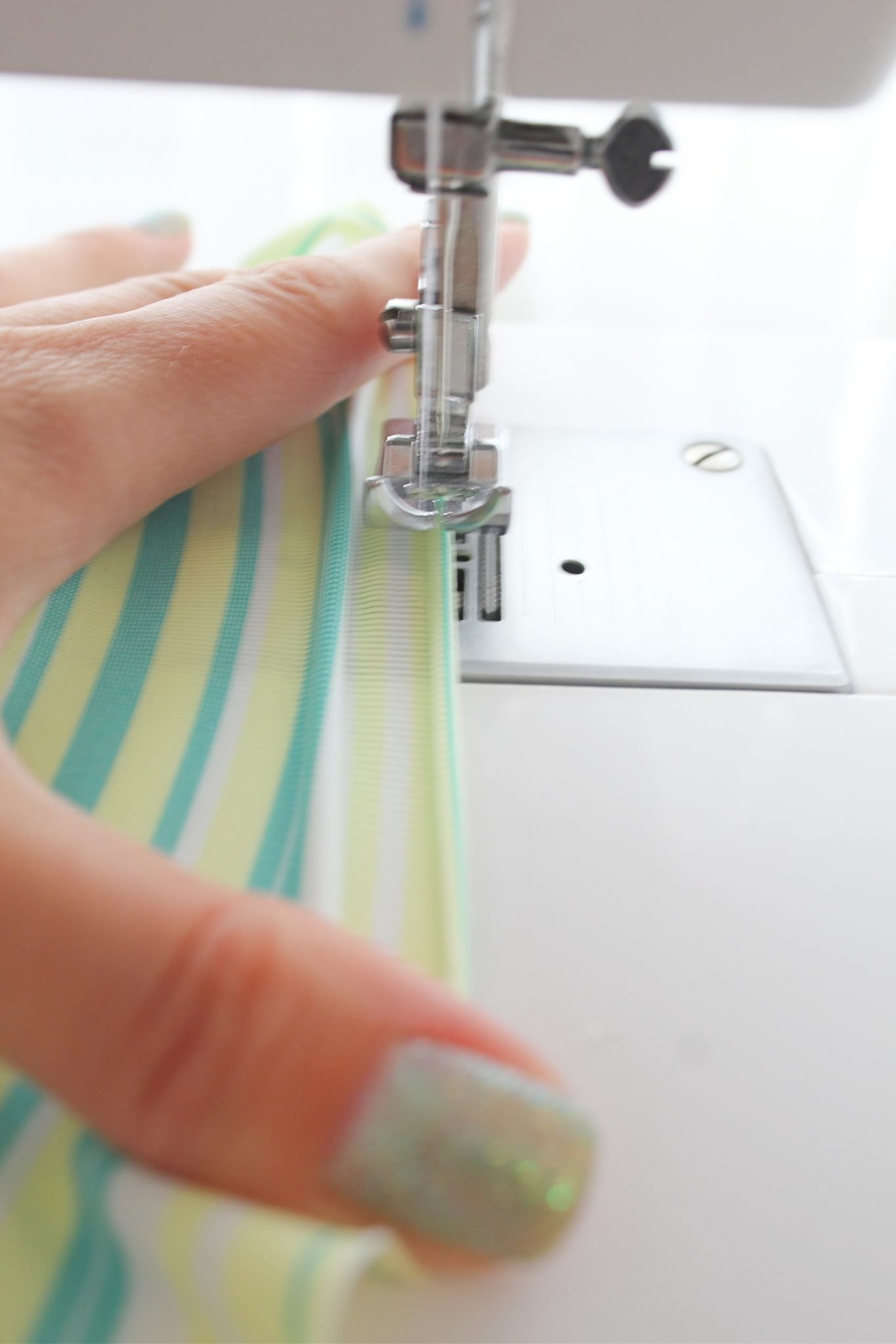 Once you're done sewing, the fabric will regain its original shape while the lettuce edge hem is longer so it curls up and down in waves.
Pin to save for later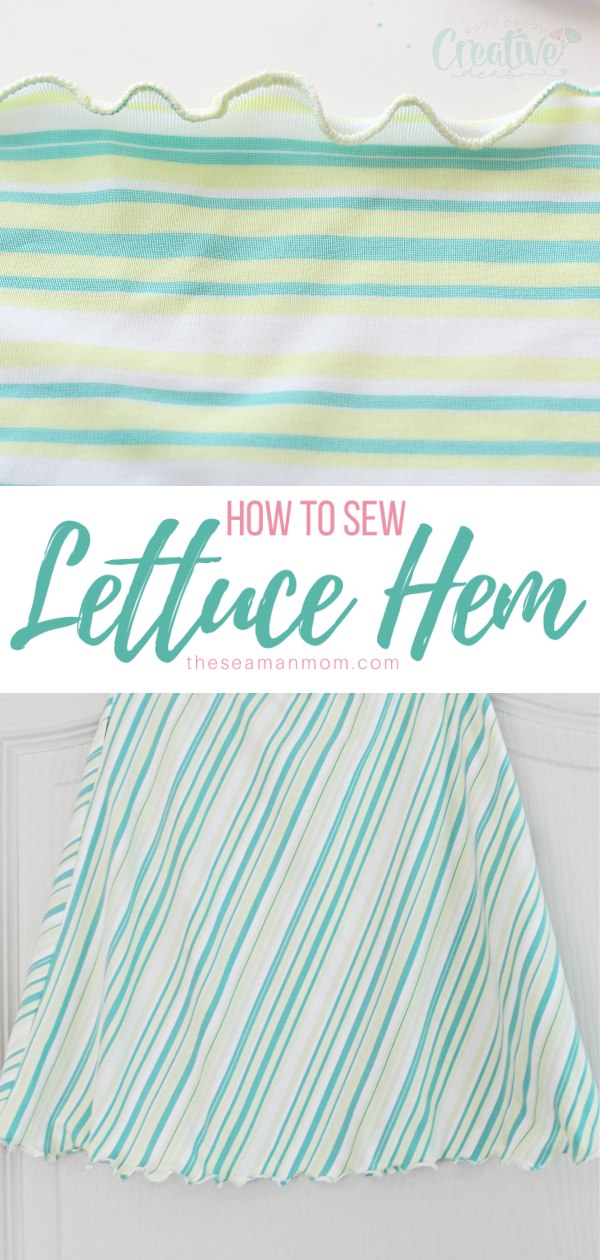 Most popular sewing projects