Article may contain Amazon & affiliate links. As an Amazon Associate I earn from qualifying purchases at no additional cost to you.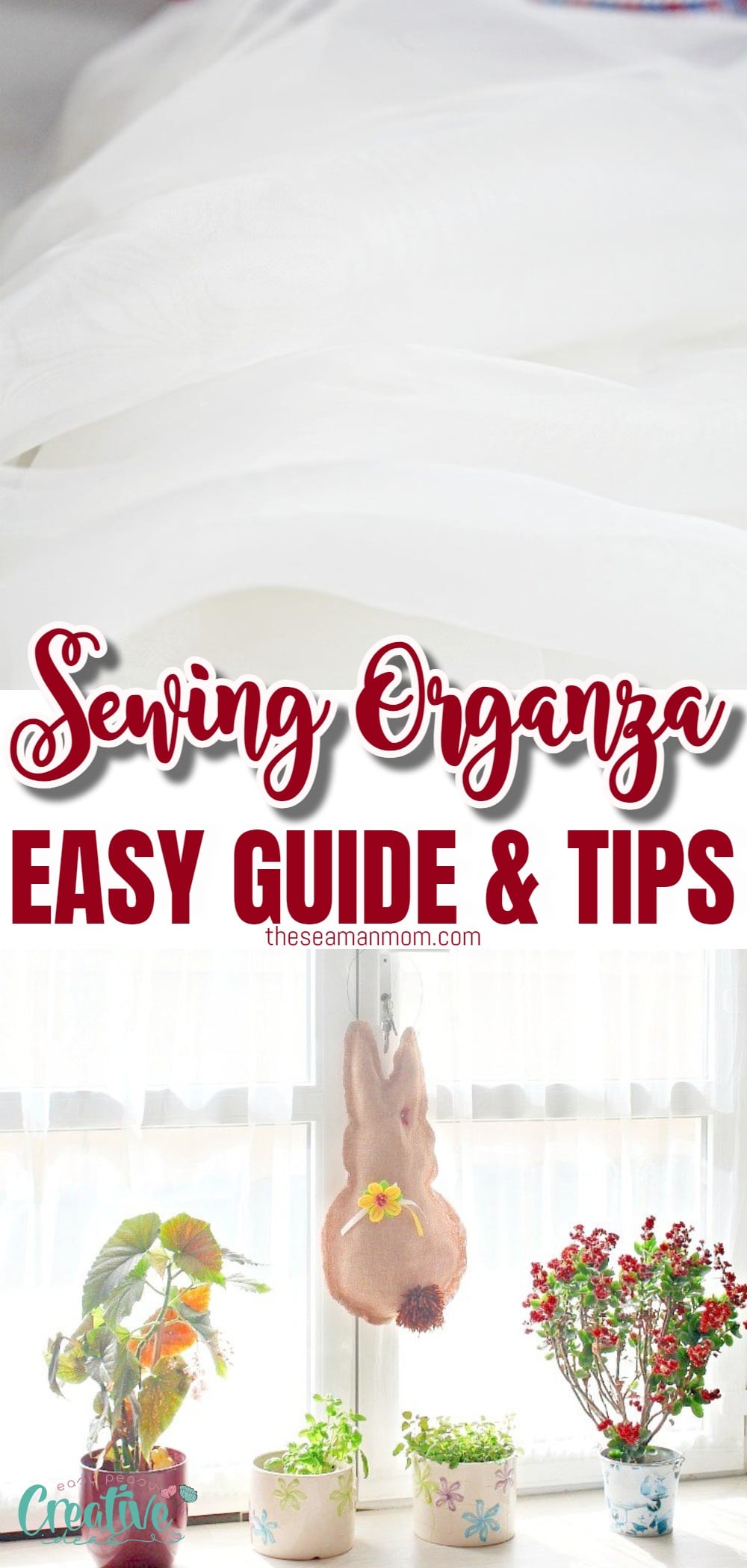 Sheer, delicate fabrics are so pretty but working with them is not always user friendly. Sewing Organza Fabric can be challenging but only requires a few simple tips. Learn how to sew organza fabric with this easy to follow guide! These are the best tips for organza and sheer fabrics in general!
Sewing organza on a home sewing machine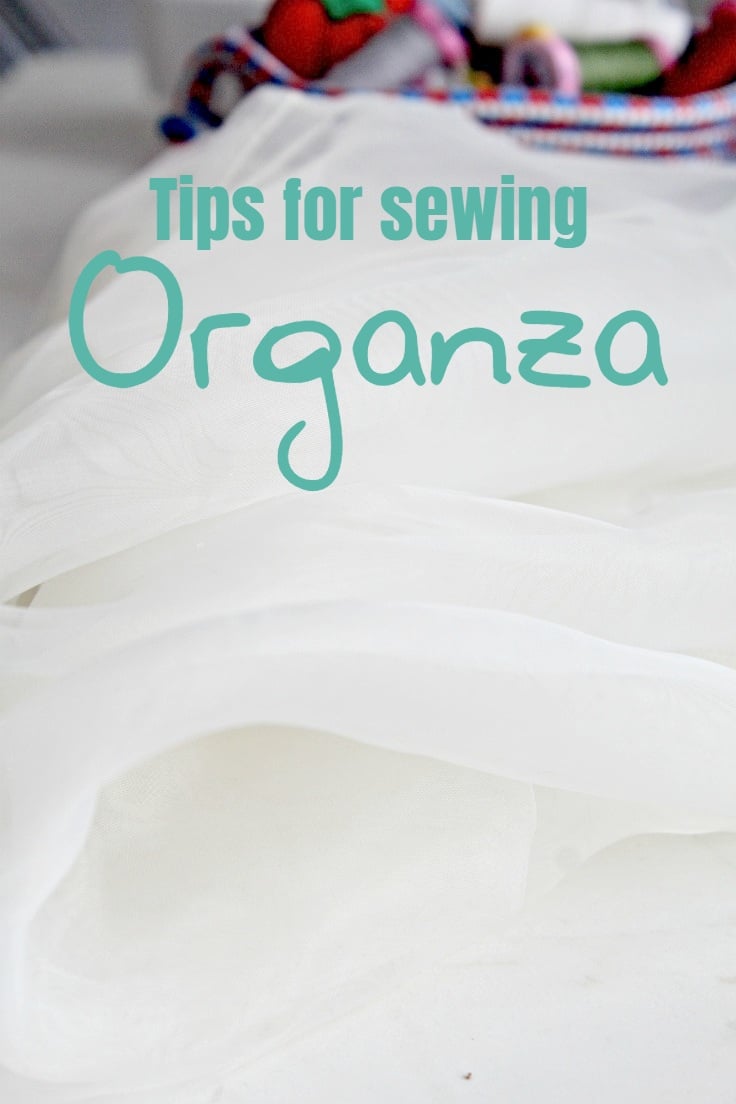 I love sheer fabrics, especially organza which is super great to use in holiday projects, sew beautiful, flowy curtains or to make festive garments like wedding or prom dresses. But sewing organza can be such a big pain! The thought of it might scare you off at first, especially if you are not as experienced in working with sheer fabrics. Use these tips for sewing with organza to conquer your fears and make beautiful projects for yourself or your home.
Similar posts you might like:
I don't consider myself an experienced sewist when it comes to sheer fabrics in general, even though I did manage to sew a few projects using lightweight fabrics. I even made my own curtains and window treatments which was a huge projects (I have sooo many windows!!) as I wanted full curtains which meant a lot of material and sewing was involved.
Before making the mentioned project, I used organza in a pretty simple one because I didn't want to venture too far, I just wasn't ready for something more elaborated. I needed a little practice before moving forward with larger and more difficult projects. My house had no curtains at that point and I wanted to make them myself. These tips for sewing organza proved to be very helpful and while the project took me some time to finish, I was pretty pleased with the results.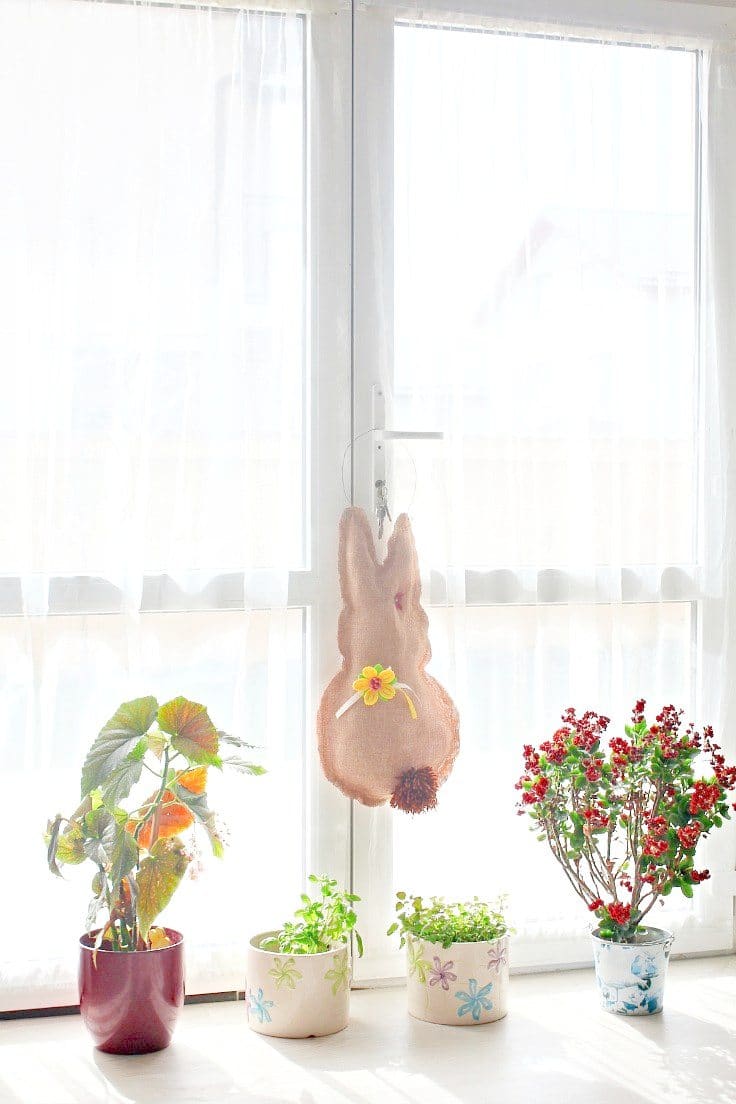 Want more sewing tips?
I think organza was the best match for this particular project since it's sheer, has a lot of body and not much drape.
How many types of organza are there?
There are a few different types of organza, typically available in several different fibers with most common being silk, nylon and polyester. Silk is the softest while nylon or polyester offer a crisper hand. Mine was nylon which was just great for what I needed and wanted in my curtains.
There are also matte and shimmery types and some are embellished with design motifs making organza perfect to use in formal wear. No matter your choice, these simple tricks for sewing organza will get you through your project successfully!
Is it hard to sew organza?
While it is not the easiest fabric to sew because it frays very easily, organza is very pretty when used to make bridal veils and dresses. When sewing with some types of very thin organza you need to start by basting the seam or reinforce it with some type of thin interfacing, in order to stabilize the fabric.
What types of stitches work best with organza?
There are a few different types of stitches that work well with organza. The straight stitch, the zigzag stitch and the overcast stitch are all good options.
You also need special needles for this kind of fabric, such as a microtex or hemstitch needle. It's important not to pull the fabric while sewing or it will break.
What tension should I use for organza?
When sewing with organza, the tension should be set at a lower number than you would sew normally. If the tension is set too high, the fabric will pucker and become distorted.
How do you seal organza edges?
If you want to seal the edges of your organza fabric before sewing, you can use a product called Fray Check. This is a liquid that can be applied to the fabric to prevent it from fraying.
You can also use a product called hemming tape. This is a double-sided adhesive tape that can be used to seal the edges of the fabric. This will keep the fibers in place while you finish sewing your project.
How to hem organza without sewing?
You can use the hemming tape and Fray Check liquid for finishing the hem too. Seal the raw edges first, using Fray Check, then fold the hemline in twice, then apply the hemming tape.
How to hem organza with a serger?
If you are looking for a hem that is lightweight, durable and stretchy then the overlock stitch on your serger is ideal. This type of stitch will work well with most fabrics, but it's perfect for organza because it allows the fabric to stretch without compromising the strength. However you need to reinforce the hem before you stitch it otherwise the hem will break.
First, apply hemming tape across the hemline to reinforce it, then fold the fabric under at the hemline and pin in place.
Next, with the fabric still folded under, sew close to the edge of the fabric. You can use a basting stitch, just to keep the hem in place while going through the next step.
Finally, use an overcast stitch on your serger to finish the edge of the hem, catching the fold. Keep it inside the reinforced part of the hemline.
Next, remove any excess fabric as close to the serged hem as possible.
What types of fabrics work well with organza?
Organza can be paired with a variety of different fabrics, such as cotton, silk or satin. It's a great fabric to use for overlay pieces, such as skirts or sleeves. It's also perfect for making bridal veils and wedding dresses.
Can I use an iron on organza?
No, you should not use an iron directly on organza. The heat will cause the fabric to melt and become distorted. You can, however, use a steamer or a pressing cloth to press the fabric.
I like to use dry heat set to a low level and use a cloth on top of the fabric. I also press using an up and down motion rather than back and forth motion, to avoid distorting the fibers.
How to sew Organza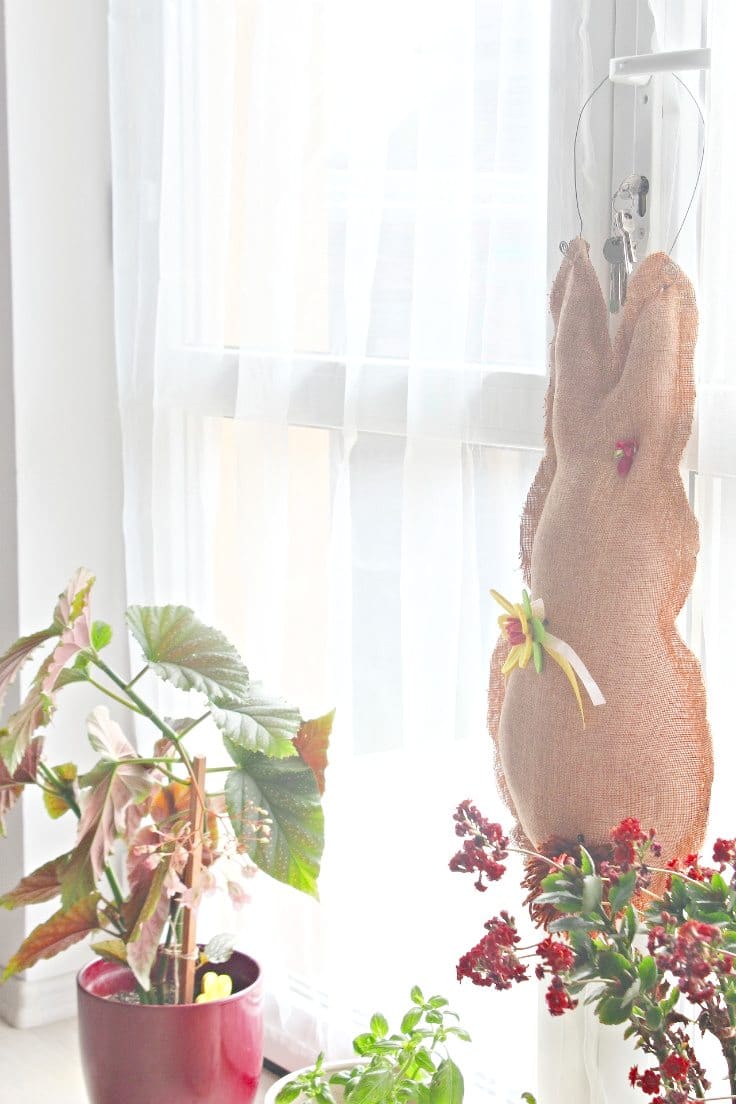 Materials needed:
Tips and Instructions:
How to prepare organza fabric
How to cut organza
Tips for sewing organza
How to finish hems and seams
Bonus tip
If you find your organza fabric a little too slippery and hard to handle, spray it first with some hair spray to stiffen it. Allow the spray to dry before handling the fabric again. The hair spray will help the fabric stay put while cutting and sewing and also it a great help when sewing the hem.
And it's so easy to wash when the project is done. Just soak it in warm water and air dry in a shaded spot, avoiding the direct sun light as it might affect the color.
I hope you found these tips useful and informative. Thank you so much for your support and stay tuned for more updates!
Pin to save for later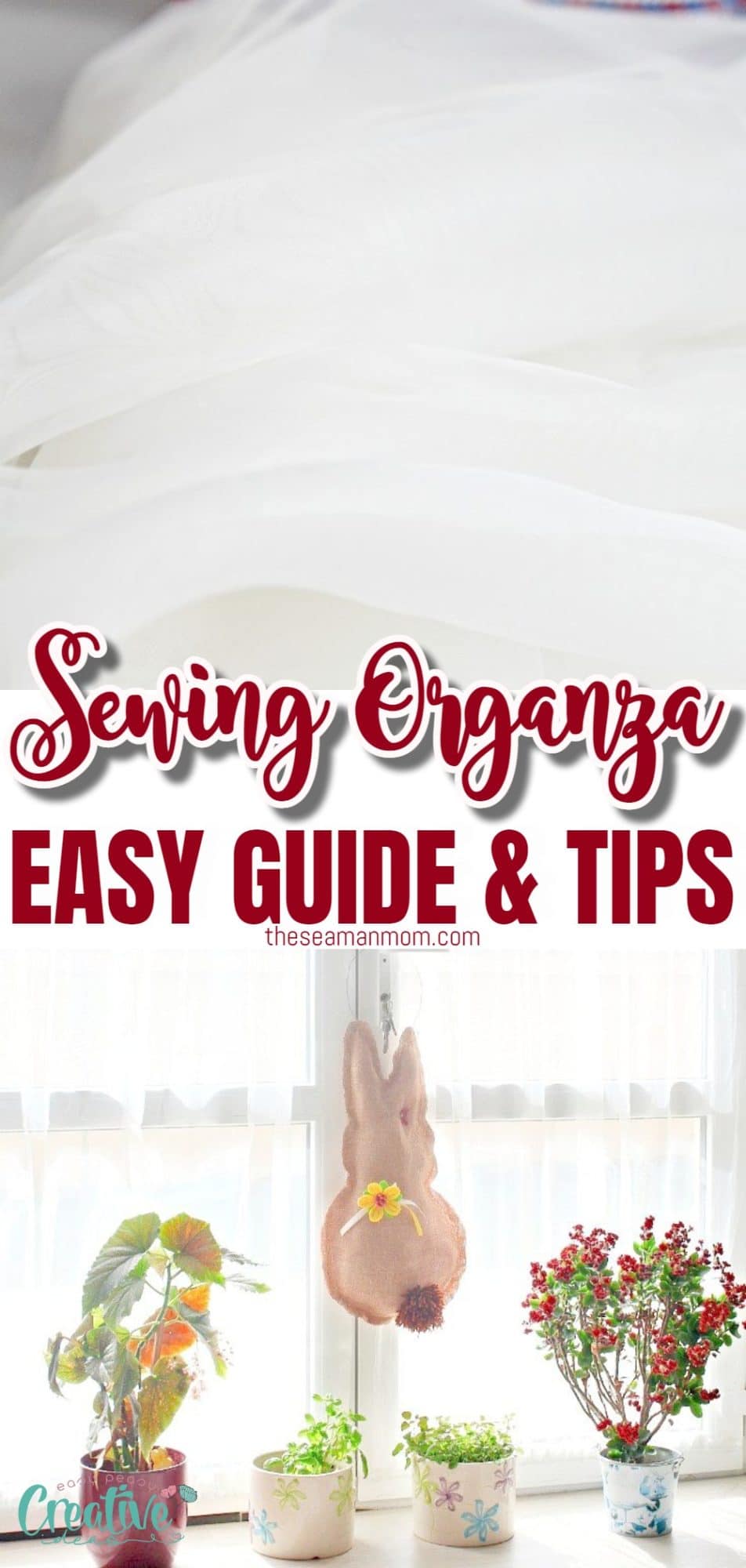 Most popular sewing projects: