This non alcoholic sangria recipe is a luscious, refreshing drink that is great for both adults and kids and perfect for parties!
Non Alcoholic Sangria Recipe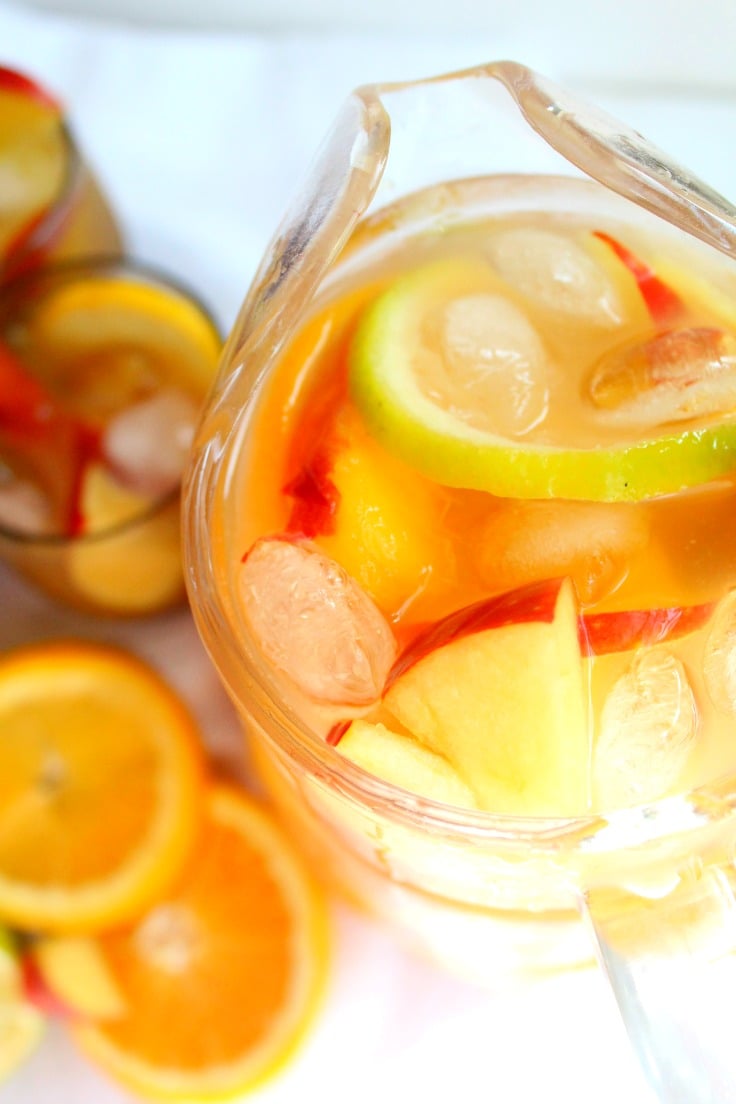 Ever since I visited Spain, many moons ago, I fell in love with sangria. It's not the alcohol I used to love about it but the great assortment of fruit! But as I've given up alcohol a few years back I didn't have the chance to enjoy a real sangria ever since. Until yesterday when I decided to make a non alcoholic sangria recipe!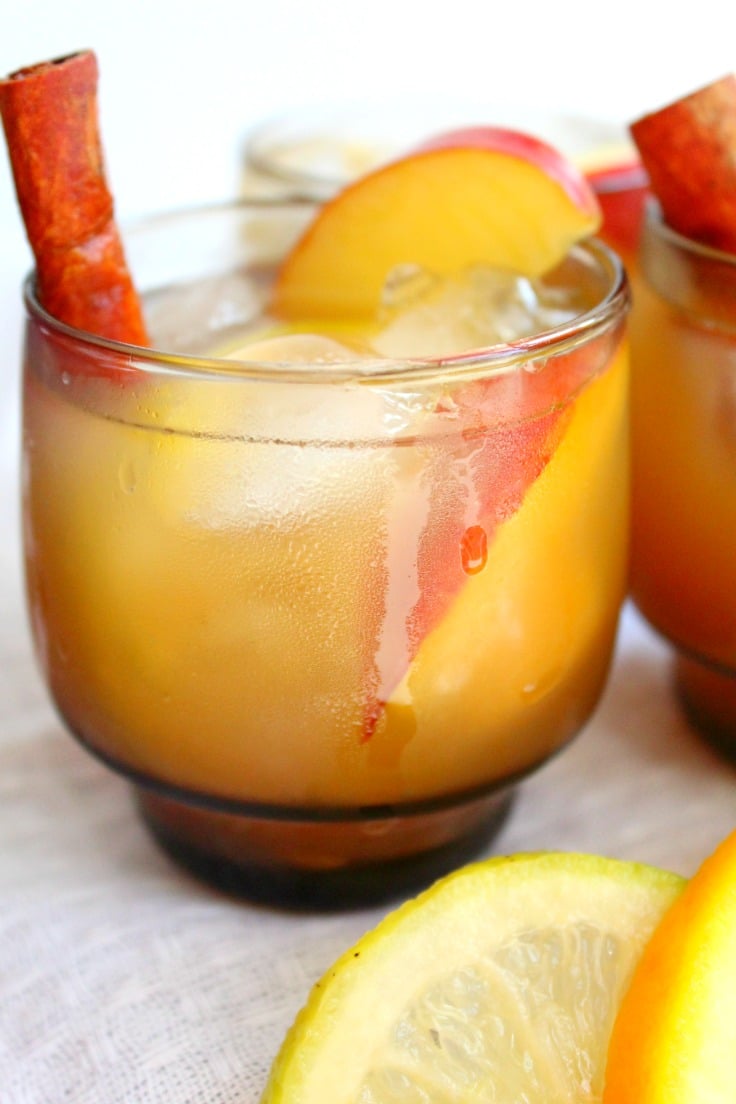 SEE MY MOST RECENT VIDEOS HERE
This version is pretty similar to "the real thing" without the alcohol buzz which I don't miss at all. This lovely recipe is so nice to sip on and/or to "snack" on the fruit. I used a lot of lemon and orange as I think citrus is the perfect choice for a refreshing summer drink.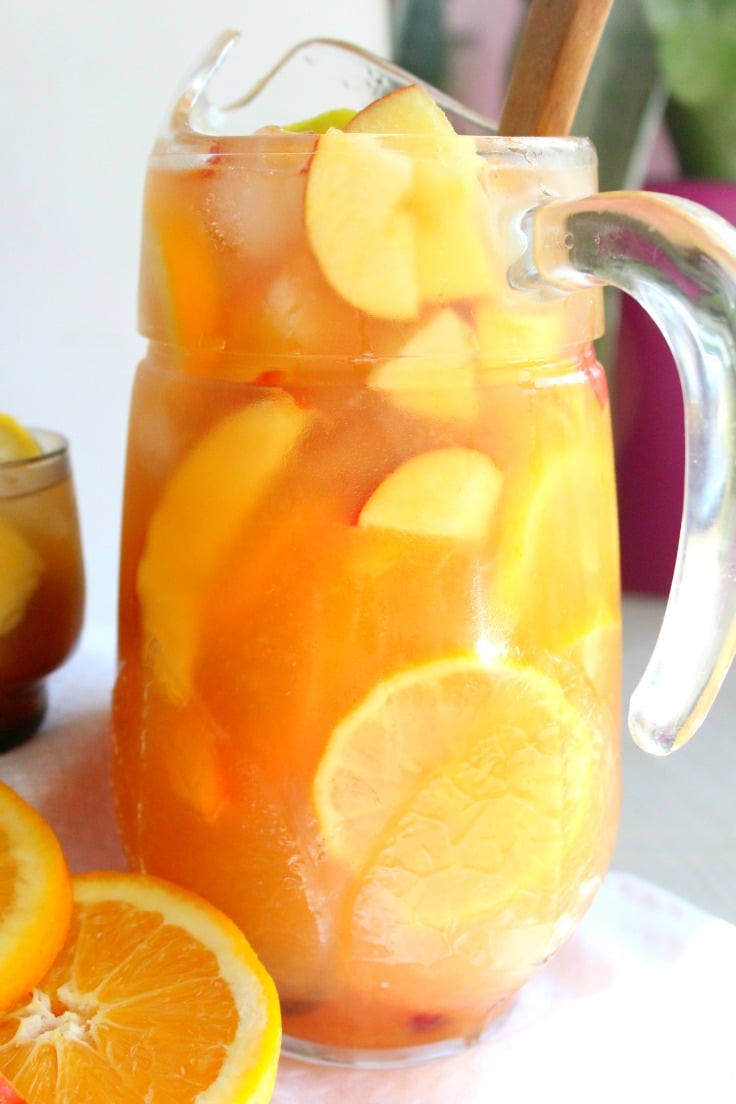 I also added red grapefruit juice instead of the red wine in the original sangria recipe and I added a little rum extract to mimic the brandy. I opted for peaches to give the recipe extra sweetness and counterbalance the sourness in grapefruit and added cinnamon sticks for just a touch of spicy.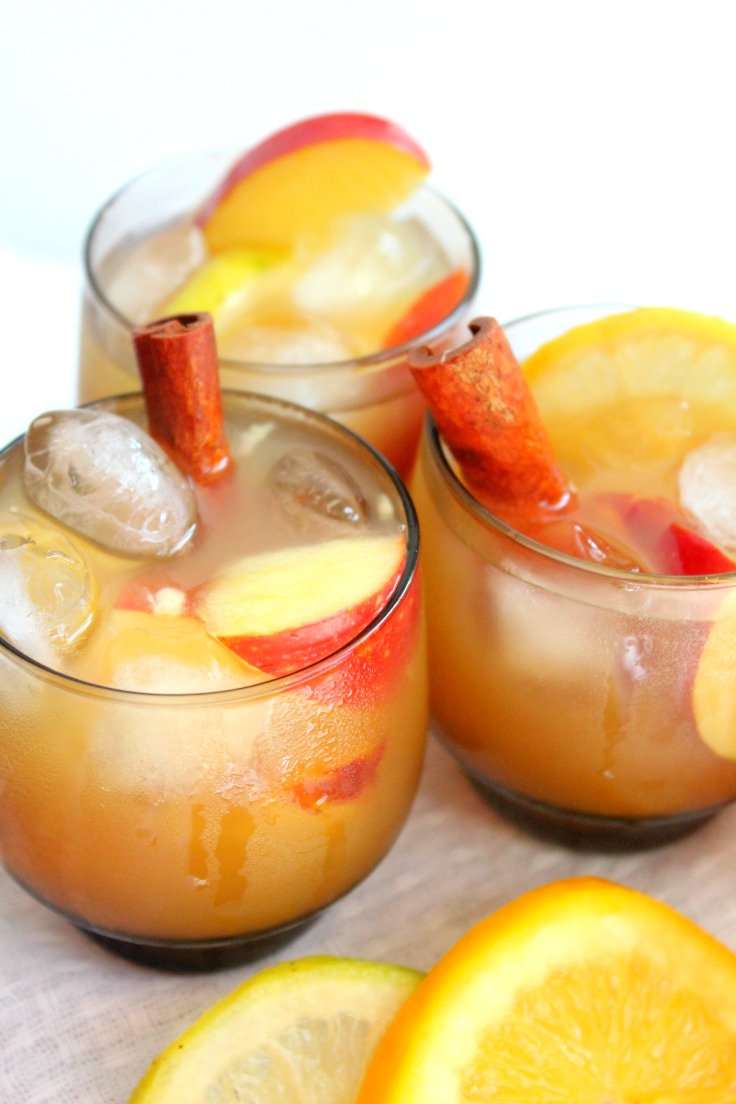 The fruit looks great and when steeped for several hours (I left them in the fridge overnight), they make this non alcoholic sangria recipe taste a thousand times better that the original version! If you prefer you can make this with alcohol, I'll specify the proportions below.