Article may contain Amazon & affiliate links. As an Amazon Associate I earn from qualifying purchases at no additional cost to you.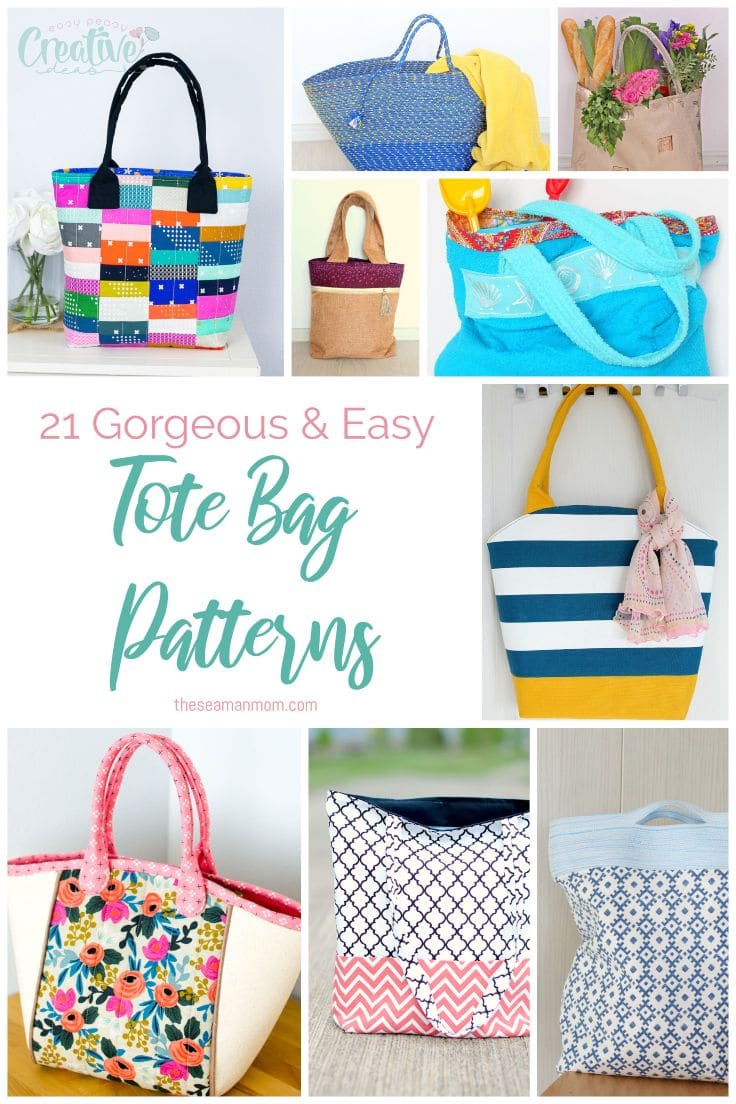 If you're looking for fabric bags to make in just a few hours, these tote bag patterns are easy to sew, beautiful and practical! While some are a little more complicated, many of these handmade tote bags are great as a first time sewing project!
Cute tote bags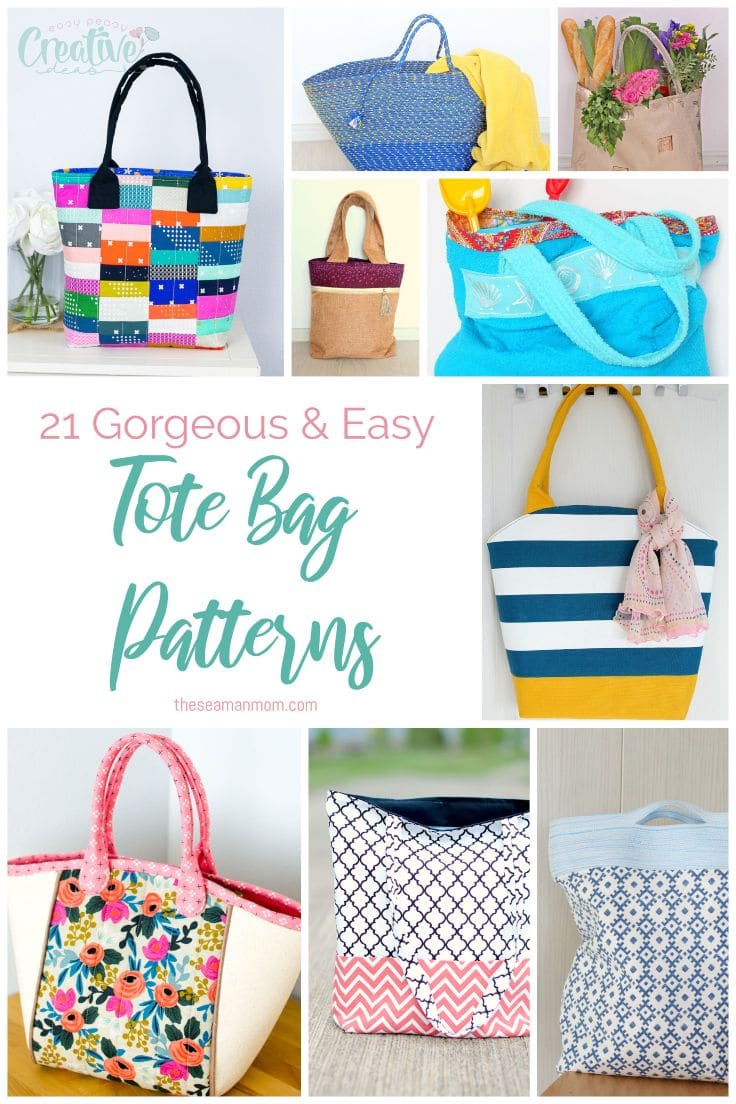 Sewing tote bags for yourself, your family or friends is both fun and enjoyable! And with this tote bag patterns, they're super easy to make too!
Handmade tote bags are very popular these days and for all the good reasons! They're not only a great way to protect the environment (less plastic, greener mother Earth!) but they're also a wonderful opportunity to put your own spin on the style of your bags. Plus your tote bag will basically be unique as you get to choose the fabric, the shape and the size of your tote bag. There isn't a lot you can do about the shape, there's only a few options but you could add tons of details to make it your own, like bias trims or pom poms, patchwork details, appliques, corded handles etc.
If you're anything like me, you re totally in love with tote bags and probably own a lot more than you actually need! But that doesn't stop you from buying or making more, right? You'll absolutely love the tote bag patterns in this roundup! Some of these you'll be able to finish in about an hour or so and some may require a little more time, like a whole afternoon or even a day if you're a beginner. But you'll be so excited to wear these lovely bags, they're totally worth the time invested!
Tote bag patterns