21 Gorgeous tote bag patterns
Article may contain Amazon & affiliate links. As an Amazon Associate I earn from qualifying purchases at no additional cost to you.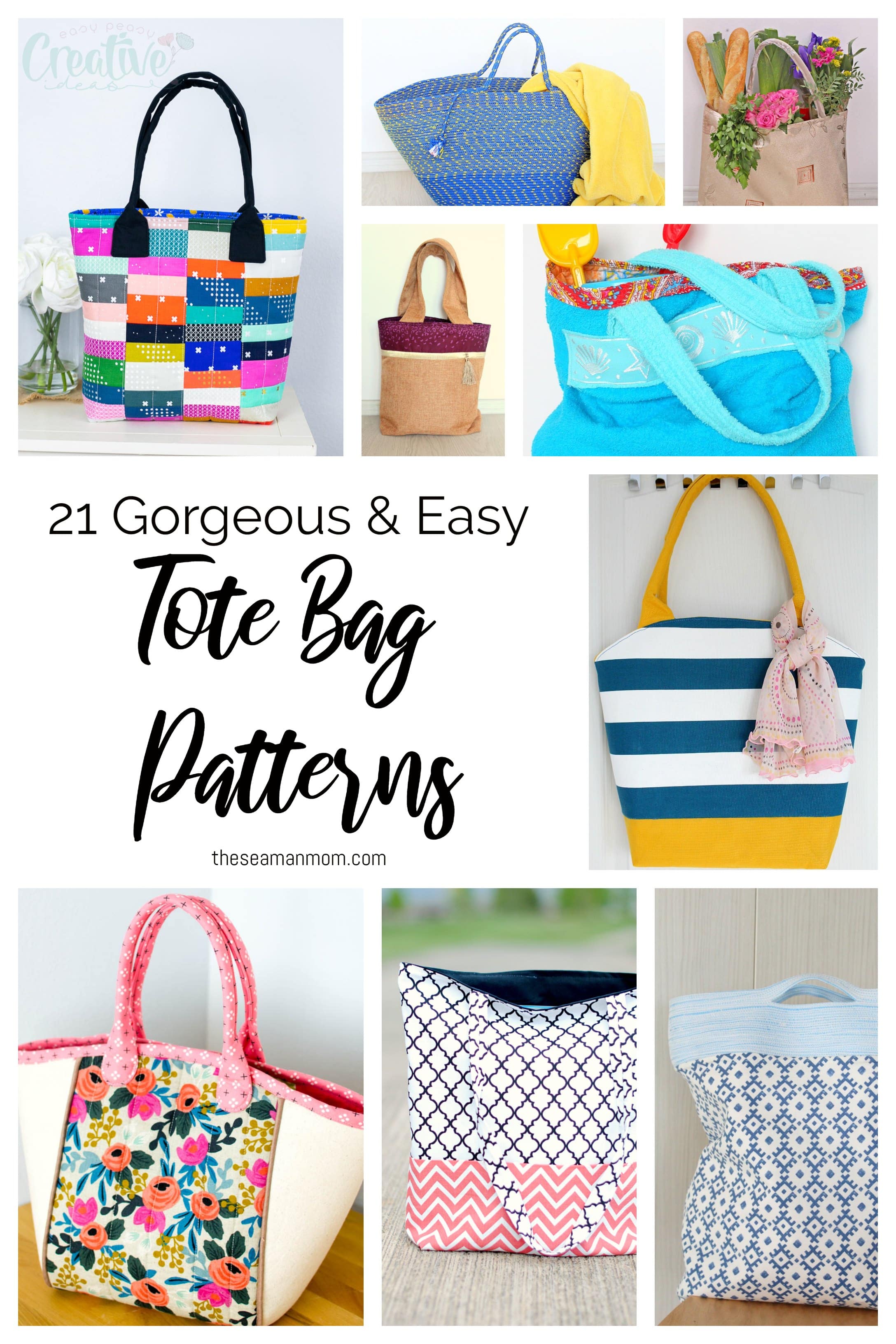 Fabric bags that you can make in a few hours? These tote bag patterns are simple to sew, attractive, and useful! While some of the designs are a little more challenging, many of these handcrafted tote bags are fantastic for a first-time sewist!
Tote bag patterns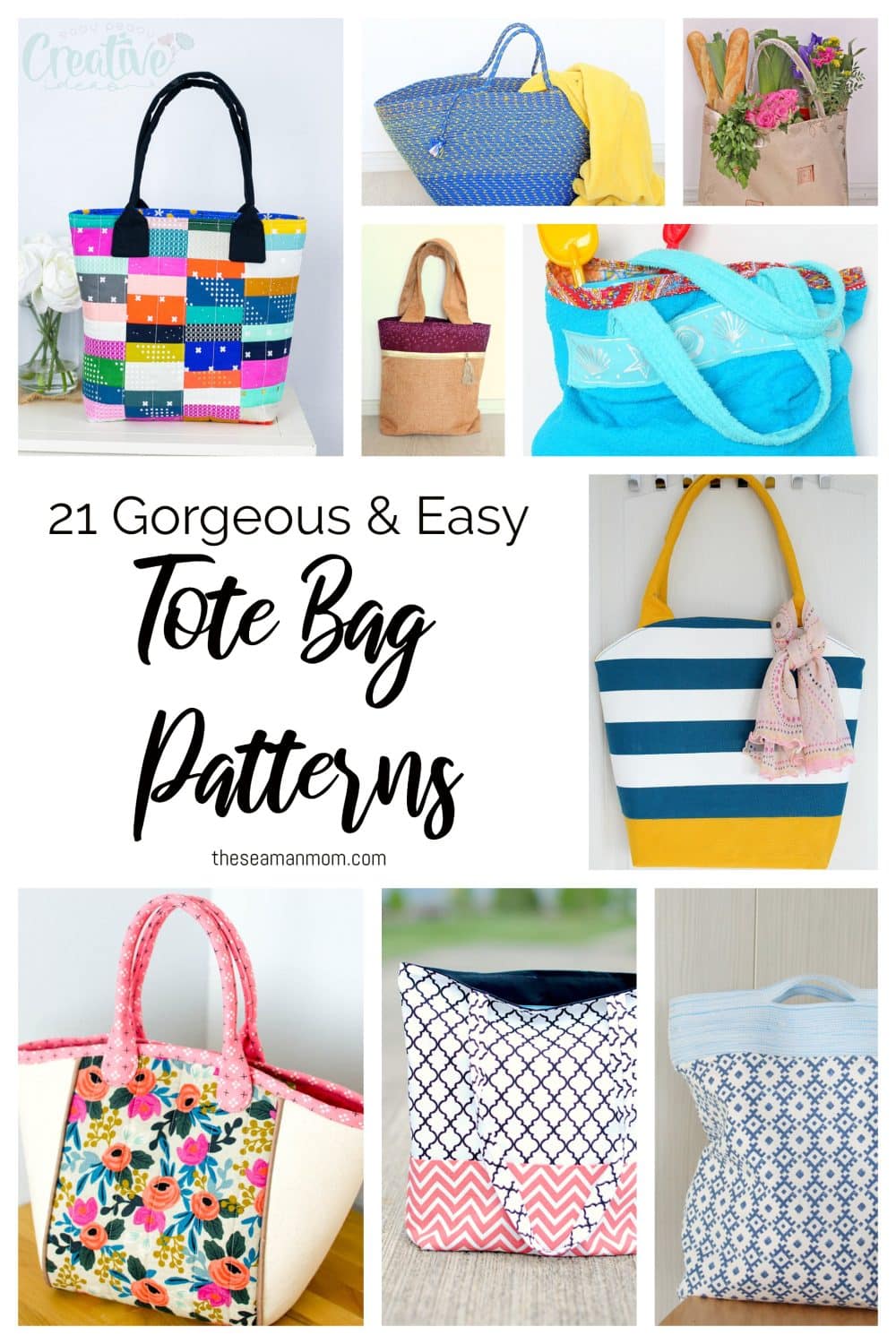 Not only is sewing your own tote bag fun, but it's also a great way to show someone you care. These easy-to-follow tote bag patterns make the perfect gift for any occasion!
Handmade tote bags are very popular these days and for all the good reasons! They're not only a great way to protect the environment (less plastic, greener mother Earth!) but they're also a wonderful opportunity to put your own spin on the style of your bags. Plus your tote bag will basically be unique as you get to choose the fabric, the shape and the size of your tote bag. There isn't a lot you can do about the shape, there's only a few options but you could add tons of details to make it your own, like bias trims or pom poms, patchwork details, appliques, corded handles etc.
If you're anything like me, you re totally in love with tote bags and probably own a lot more than you actually need! But that doesn't stop you from buying or making more, right? You'll absolutely love the tote bag patterns in this roundup! Some of these you'll be able to finish in about an hour or so and some may require a little more time, like a whole afternoon or even a day if you're a beginner. But you'll be so excited to wear these lovely bags, they're totally worth the time invested!
What is considered a tote bag?
A tote bag is a large and often unfastened bag with parallel handles that come together at the top. A tote bag is usually used as an everyday carry-all bag or a beach bag.
What is difference between bag and tote?
The main difference between a bag and a tote is their size with totes being larger than bags. Totes are also more likely to be open with no closure while bags can have a variety of closures such as a zipper, snap, or drawstring.
Another difference between these two types of bags is that totes are usually made with no lining while most bags have lining with various types of pockets inserted.
Is a tote bag easy to make?
Yes, tote bags are one of the easiest types of bags to make! They require very little sewing and take less time to make than other bags. Novice sewists can easily make a simple tote bag in an afternoon, and experienced sewists can whip one up in an about an hour or less.
Are tote bags still popular?
Absolutely! Tote bags are more popular than ever as people are looking for stylish and practical ways to reduce their use of plastic bags. Tote bags are also popular as gift bags, beach bags, and carry-all bags.
When to wear a tote bag?
Tote bags can be worn any time and any place! They're perfect for everyday use, as a beach bag, as library bag, grocery bag or as a carry-all bag when traveling.
What is the size of a regular tote bag?
A regular tote bag is usually around 14 inches wide and 16 inches long. However, tote bag sizes can vary depending on the design of the bag, their intended use and the age of the user.
What materials do you need to make a tote bag?
Each of the tote bag patterns below will include a list of materials needed as well as the step-by-step instructions. But in a gist to make a tote bag, you will need fabric (if you make a lined yote lining fabric is also required, typically different than the outer fabric), fusible interfacing or fusible fleece, scissors, thread, a needle and a sewing machine. You may also want to use bias tape or ribbon to finish the edges of your tote bag.
Are tote bags made of canvas?
Tote bags can be made of many different types of fabrics such as canvas, denim, cotton, polyester, and nylon. Canvas is a popular fabric choice for tote bags as it is durable and easy to clean.
What is the best material to make a tote bag?
The best material to make a tote bag will depend on the intended use of the bag. If you need a durable bag, then canvas or denim would be a good choice. If you need a bag that is easy to clean, then polyester or nylon would be a better choice. Cotton is a good all-purpose fabric for tote bags.
How do you close a tote bag?
Tote bags are usually left open but they can be closed with a variety of closures such as a zipper, snap, button, or drawstring. Tote bags are so popular because they're easy and quick to make and wear. Adding closures will make the process a little more complex. But it's entirely up to you to create one with or without closure.
What is the best way to clean a tote bag?
The best way to clean a tote bag will depend on the type of fabric it is made from. For example, canvas and nylon tote bags can be machine washed while vintage or delicate tote bags should be spot cleaned.
Can tote bags be washed?
Yes, tote bags can be washed although the best way to wash them will depend on the type of fabric they are made from as mentioned above. For example, canvas and nylon tote bags can be machine washed while vintage or delicate tote bags should be spot cleaned.
Can you iron a tote bag?
Yes, you can iron a tote bag. The best way to do this will depend on the type of fabric it is made from. For best results I recommend ironing the tote bag using a vertical iron with good steam. Just hang the tote bag on a clothes hanger and use the iron to steam out any wrinkles.
How do you store a tote bag?
The best way to store a tote bag is to fill it with fabric scraps of papers and hang it on a clothes hanger in your closet. This will help keep the tote bag's shape and prevent it from getting wrinkled.
21 Cute tote bags to sew
This easy tote bag is perfect for carrying your belongings with style. With a pretty design, this free pattern will let you express your personality while keeping all of your things safe and organized. It has a rope handle that makes it stand out. It's also reversible, so you have two bags for the price of one. Not to mention that it is simple enough for even novices to complete! This stylish, functional bag can be worn multiple ways and is made of durable material. The rope handle makes it easy to carry as well!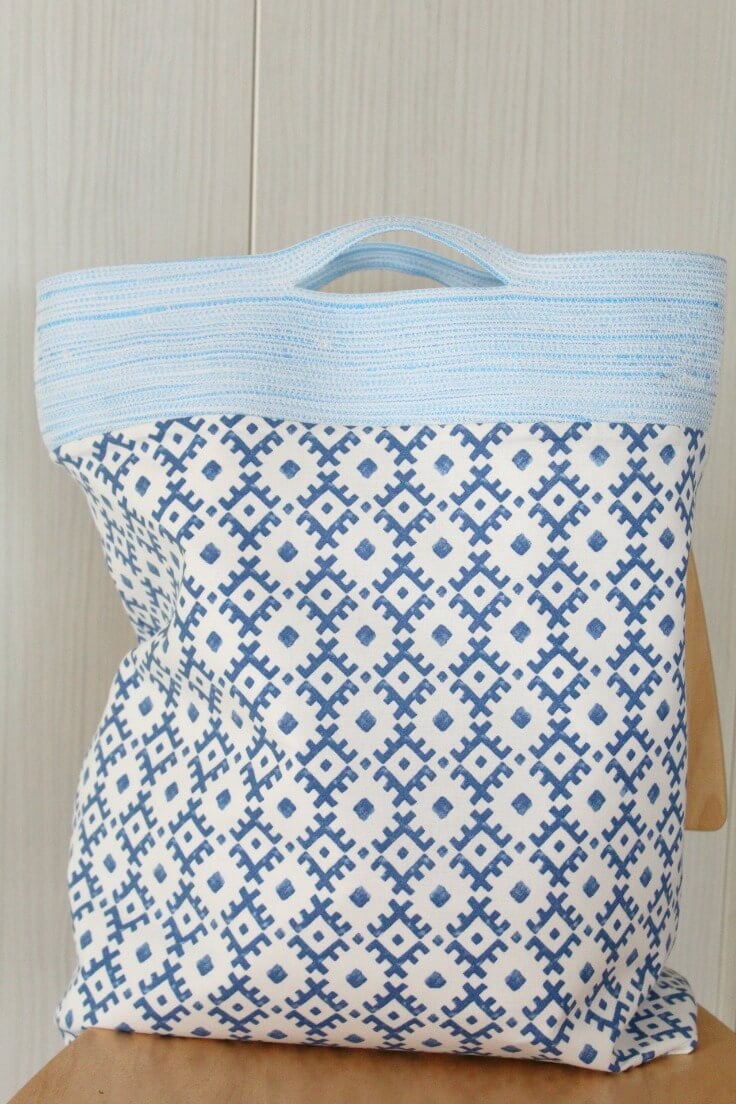 This is such a stunning tote bag! It has such a cute shape, two interior pockets, rolled handles and it's a nice roomy size. The center panel is made using simple quilting technique. There is some lovely piping that separates the middle from the sides and the top seams are finished with bias! This adds a professional touch and helping you hide mistakes. It's clear you love fashion, because this bag is sure to turn heads. A beautiful large-sized tote with a cute shape can hold all of my belongings without feeling too heavy or bulky – perfect for traveling light but still having everything at hand when needed most (because who likes carrying around lots if stuff?).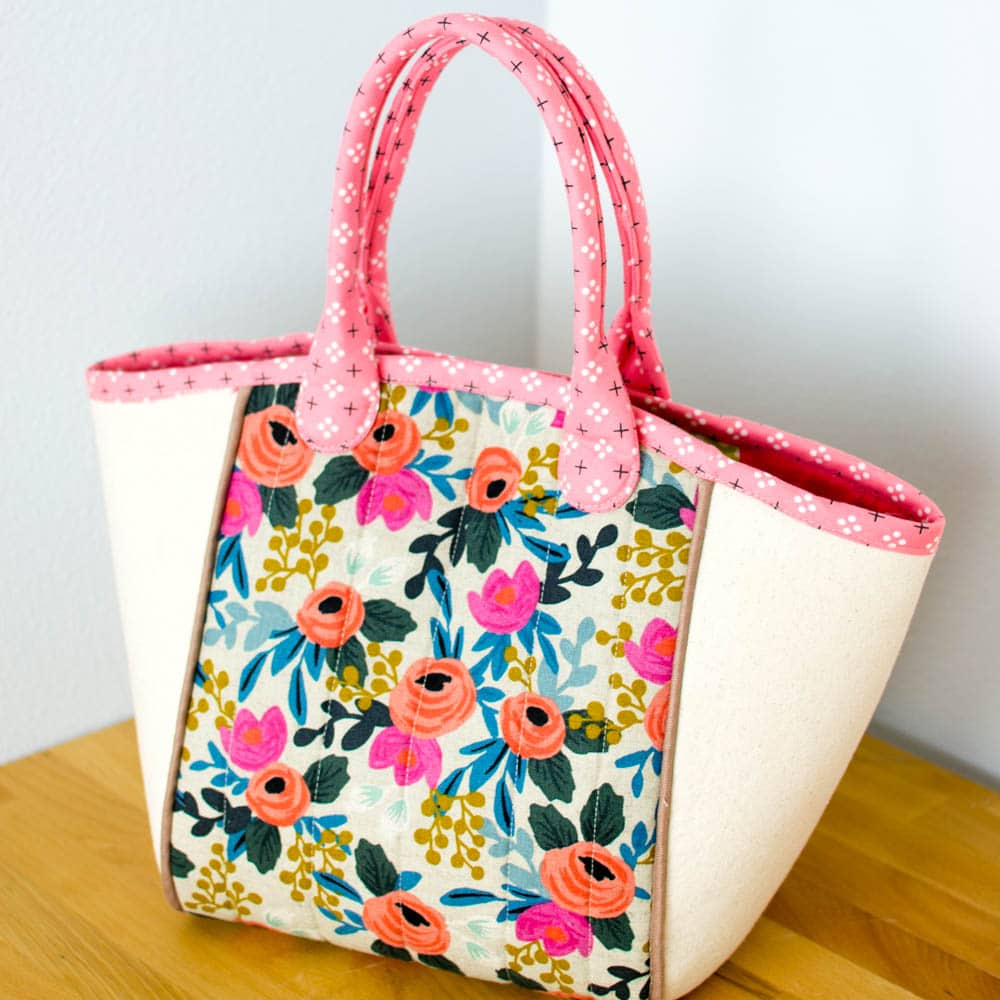 This beautiful tote has such an elegant design and it's done in a breathtaking fabric! I absolutely adore the lace bow detail! This tote bag is a rhombus shape but the sides tie together in a bow! This makes the bag more of a rectangle shape. Not only is this a great design element, but it also reduces the size of the bag!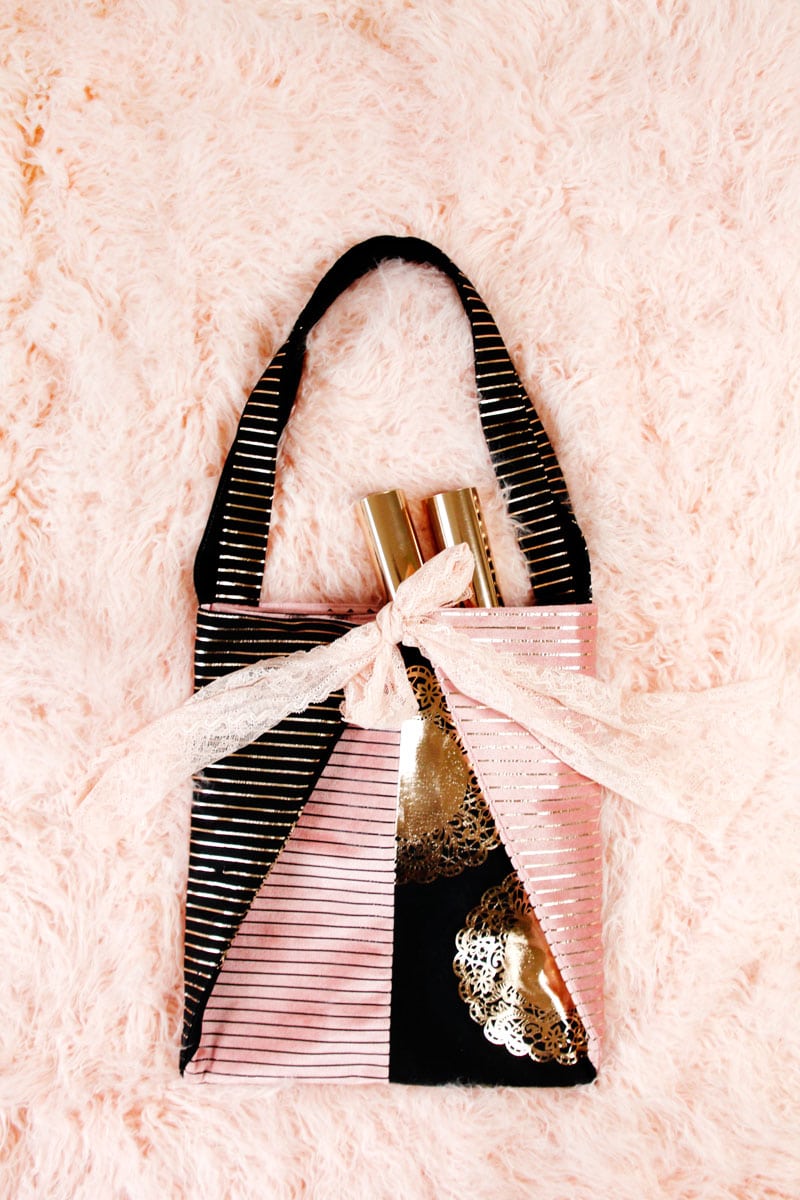 Cheering up your wardrobe with some of the hottest trends? Check out this bag! Display one of the hottest trends – chevrons, with a little sneak peek of the print in a pleat. Classic black-and-tan prints combine beautifully for an elegant bag with a little spunk.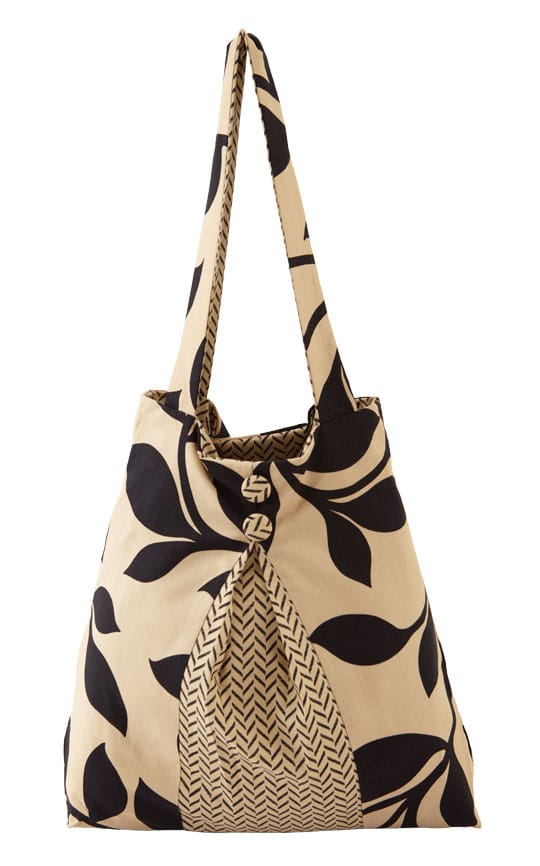 Perfect not only for the beach season, this roomy beach towel bag is a great help for when you need to carry lots of items because it's so comfortable to wear on your shoulder! It's roomy size makes it easy to pack up some extra towels when you are going on vacation or just need more absorbency.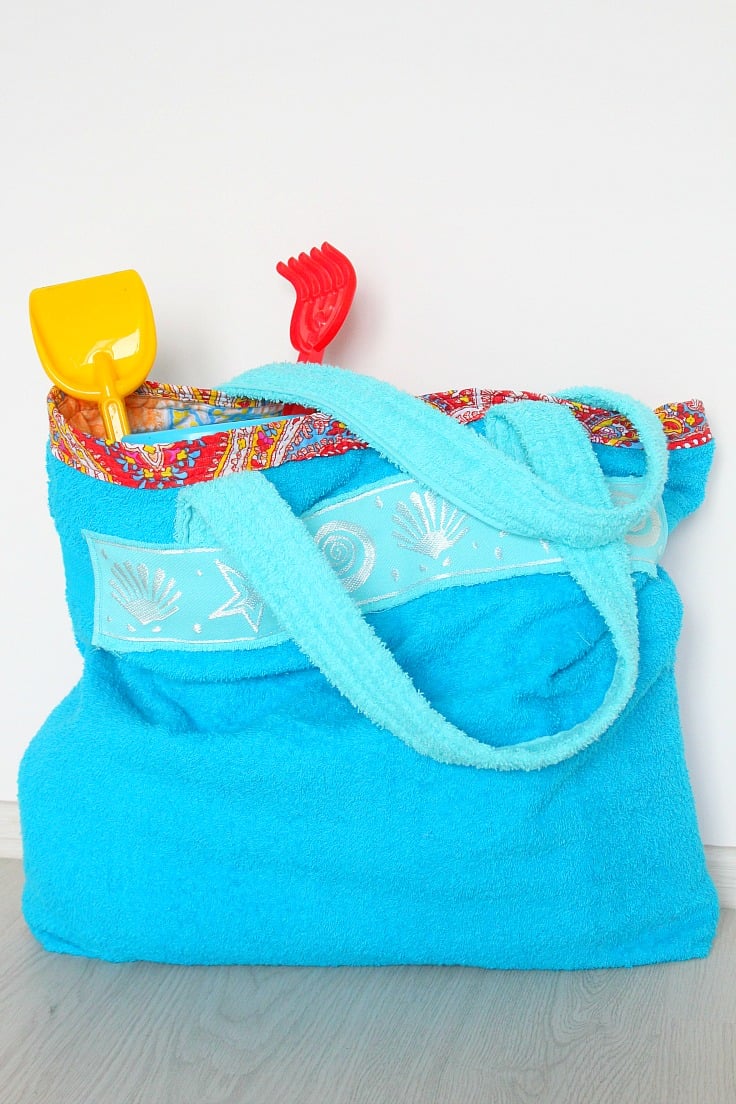 This beautiful leather bag is perfect for any occasion. Great as a shoulder tote bag this lovely leather bag can also be worn as a backpack for days when you need your hands free for other stuff (like carry your kids or groceries).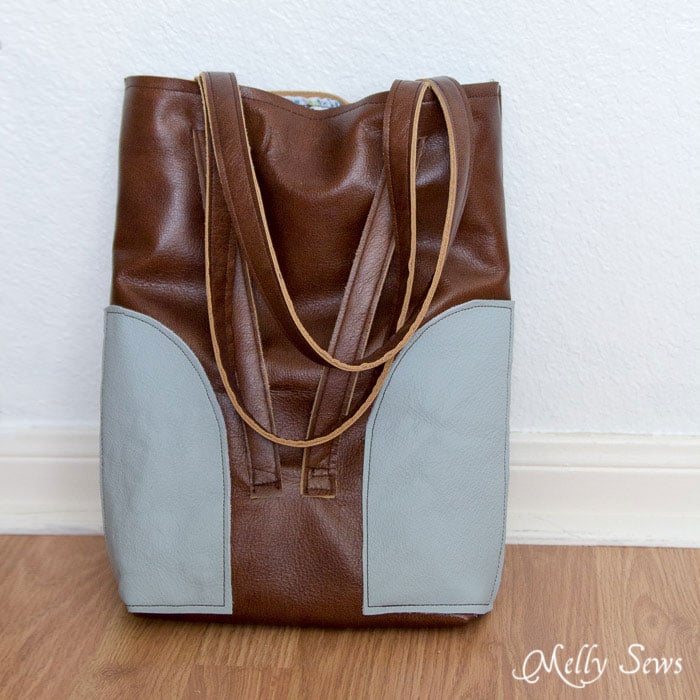 This is a great project for using up scraps that you have left over from quilts or other bags. This sweet little tote is great for carrying around with you as a small purse too! Because of all the pieces in this bag no two totes will ever be alike!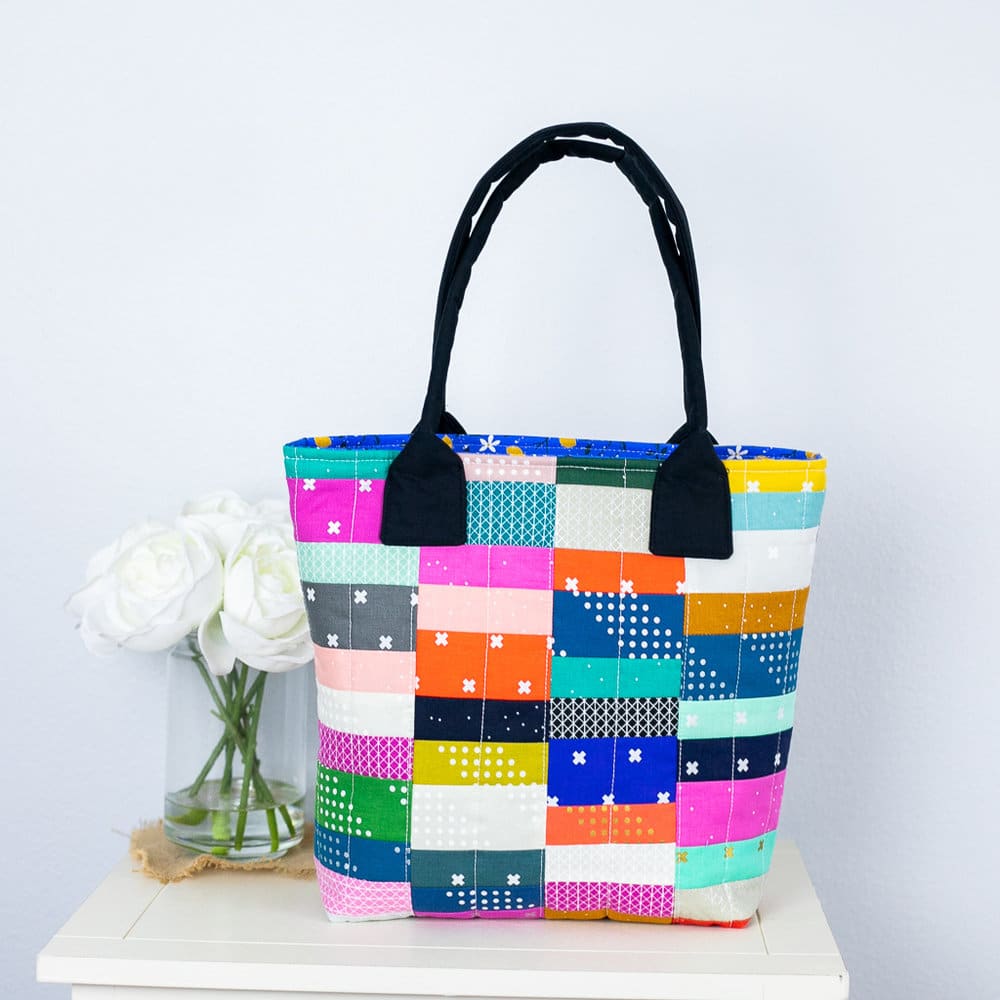 This practical and pretty pool tote which features oilcloth and handy mesh pockets. The cross-body design makes it easy to carry your things from the car to the beach or pool. And have I mentioned how crazy cute this tote is?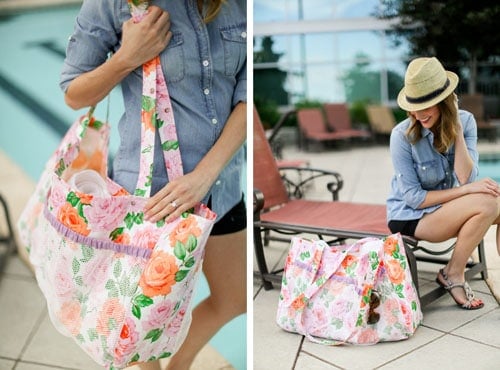 Adorable and unique, this tote bag is crafted with metallic linen, leather straps and has a flat bottom. Its yo-yo flowers give it a special touch. It's elegant and fashionable with just the right pinch of whimsy.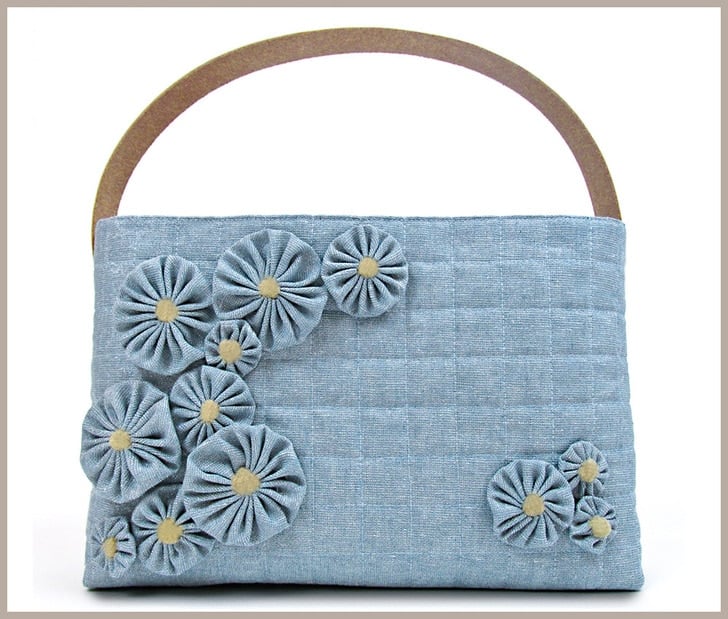 Build a fabulous rope tote, using your basic sewing skills and some humble rope. This cool rope bag is made entirely out of rope and is perfect for the beach, the market or for picnics!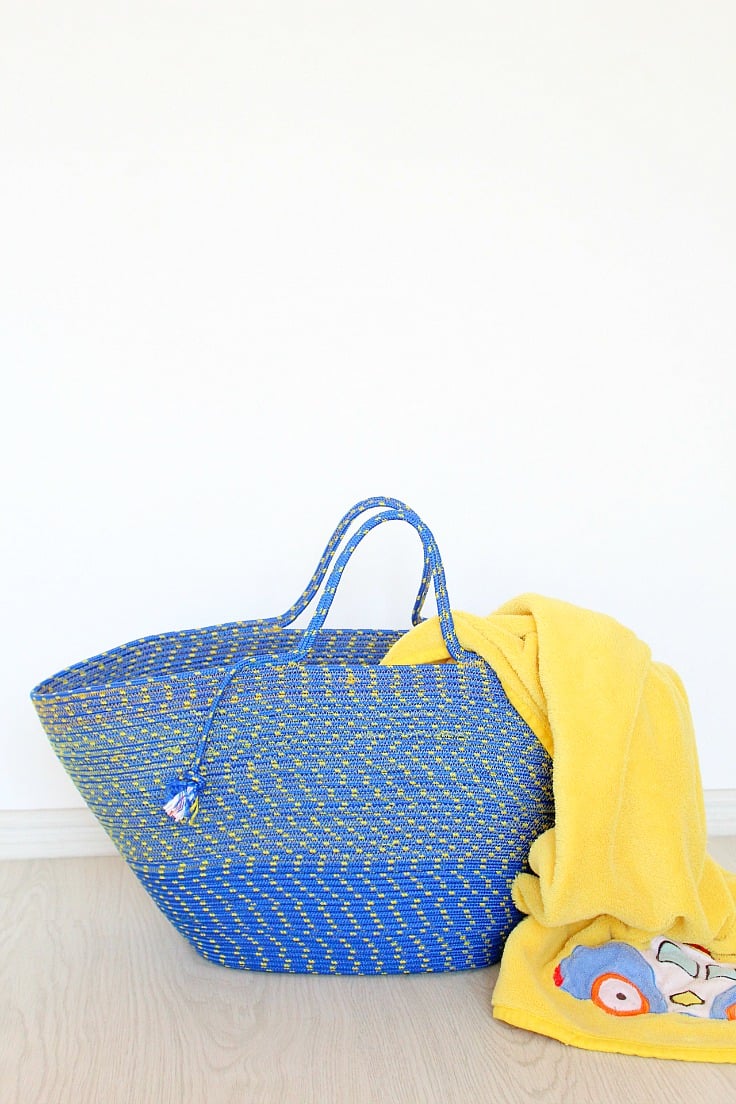 Super pretty, practical and easy to make, this lovely tote bag will make any girl squeal in excitement! With its super pretty design and practicality, this lightweight tote will make you feel like a total boss with all of your stuff in tow!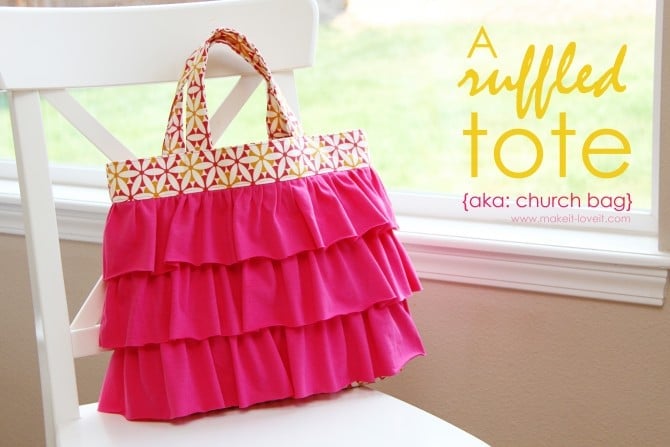 This carry-everywhere bag is ready for any adventure. Heading out for a summer picnic or exploring your local farmers market? This one-of-a-kind, handmade tote bag is ideal for everyday use.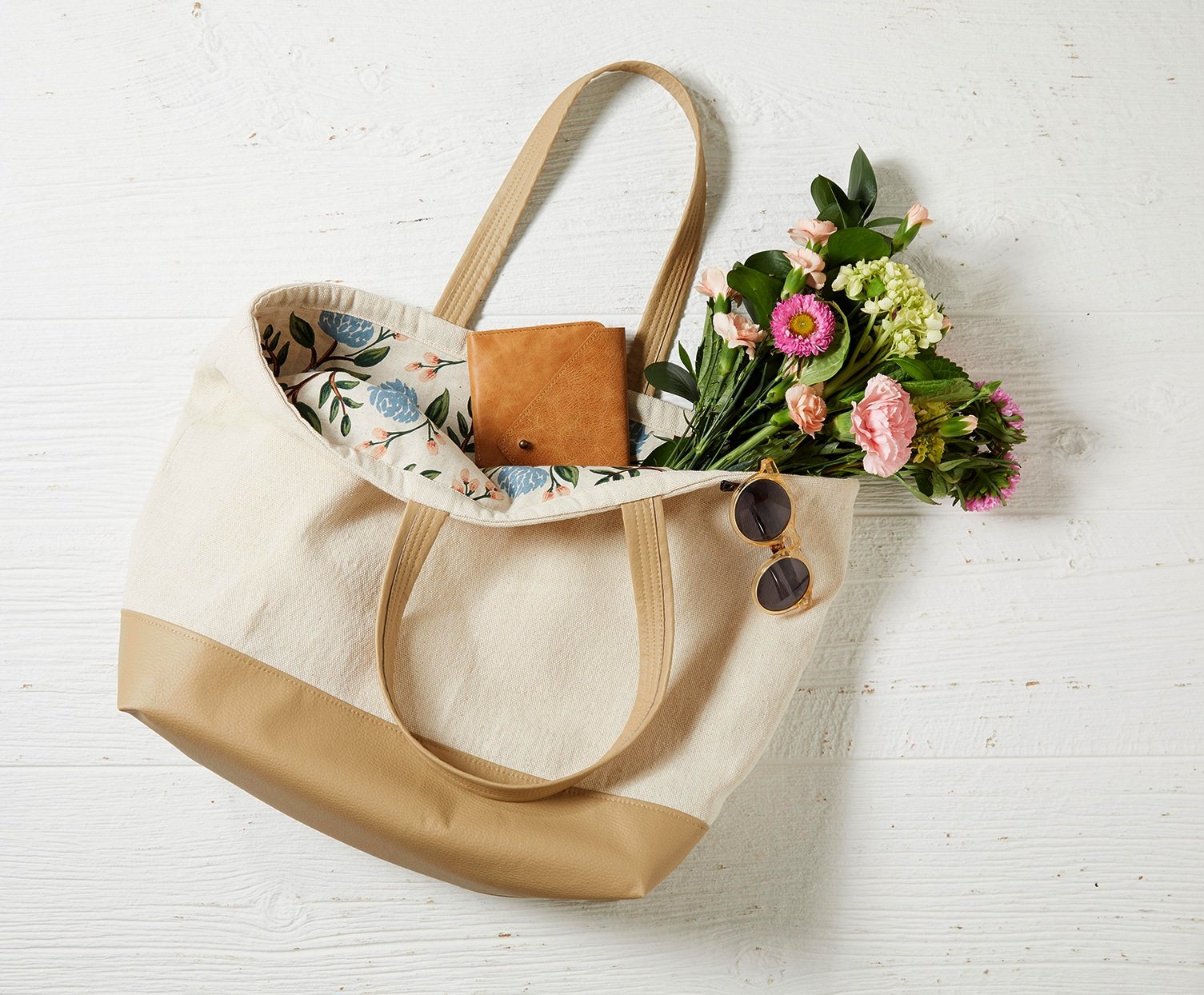 Go shopping for groceries in style! This shopping bag pattern is personalized for your style and needs! Is sturdy and super strong so you can safely carry lots of groceries! But ask your muscles if they agree on that first!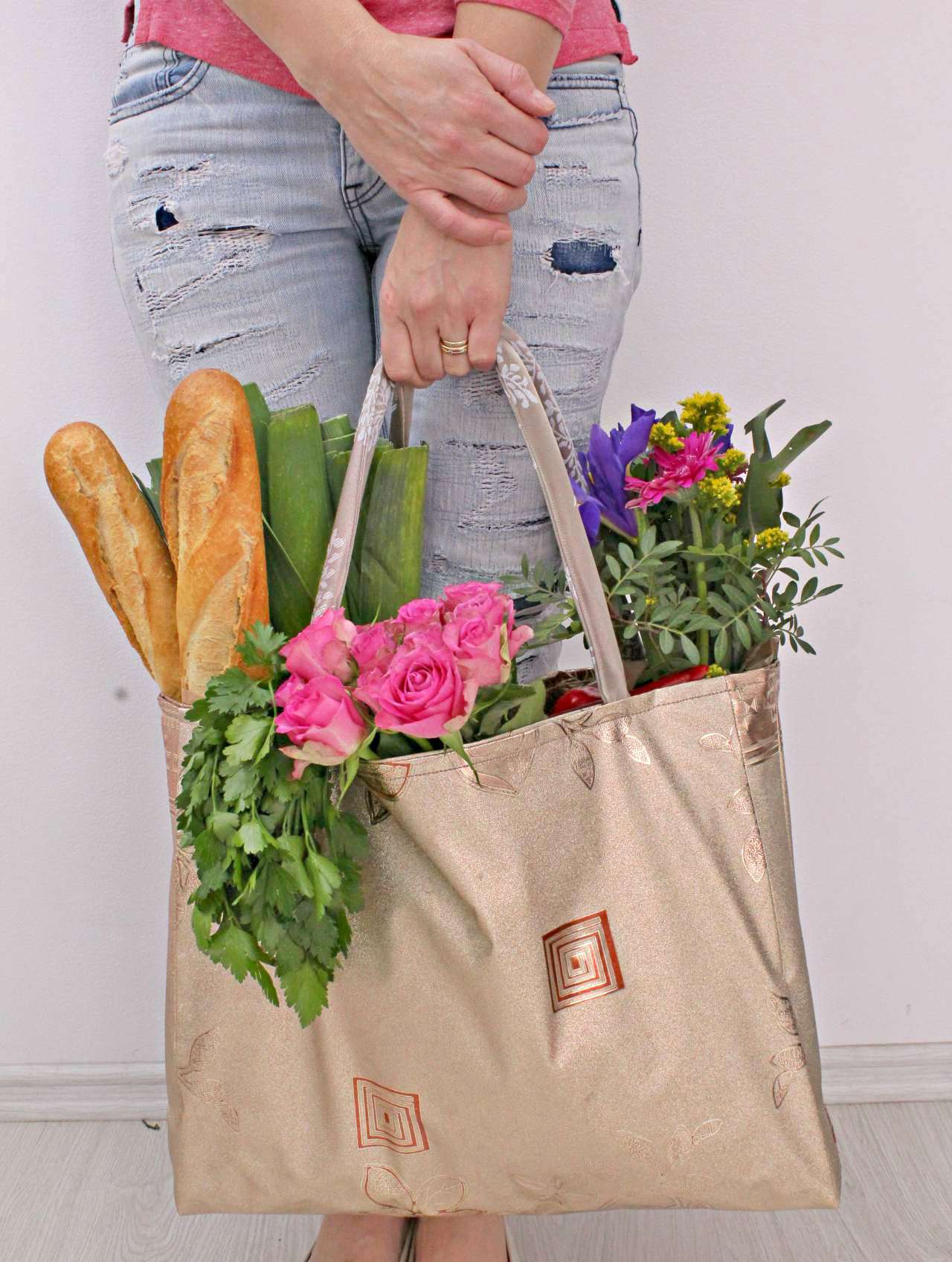 I'm in total awe with this tote bag! This darling tote with front bow is not only cute but perfect for fall too! The bag is the perfect size and it's so stylish! I absolutely love how beautifully designed this product was.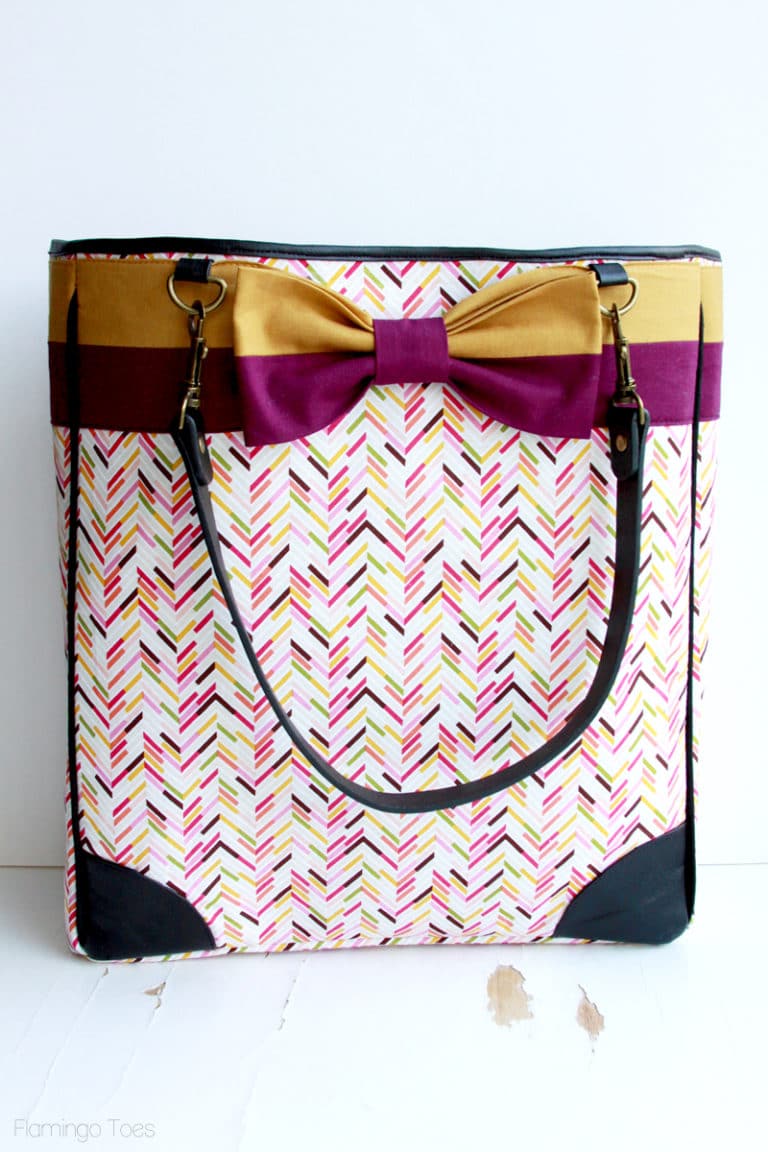 If you've been looking for a cool laptop bag, this is a must make! So pretty with all that Bohemian vibe, this tote has also a great, unique style no other tote bag can replicate!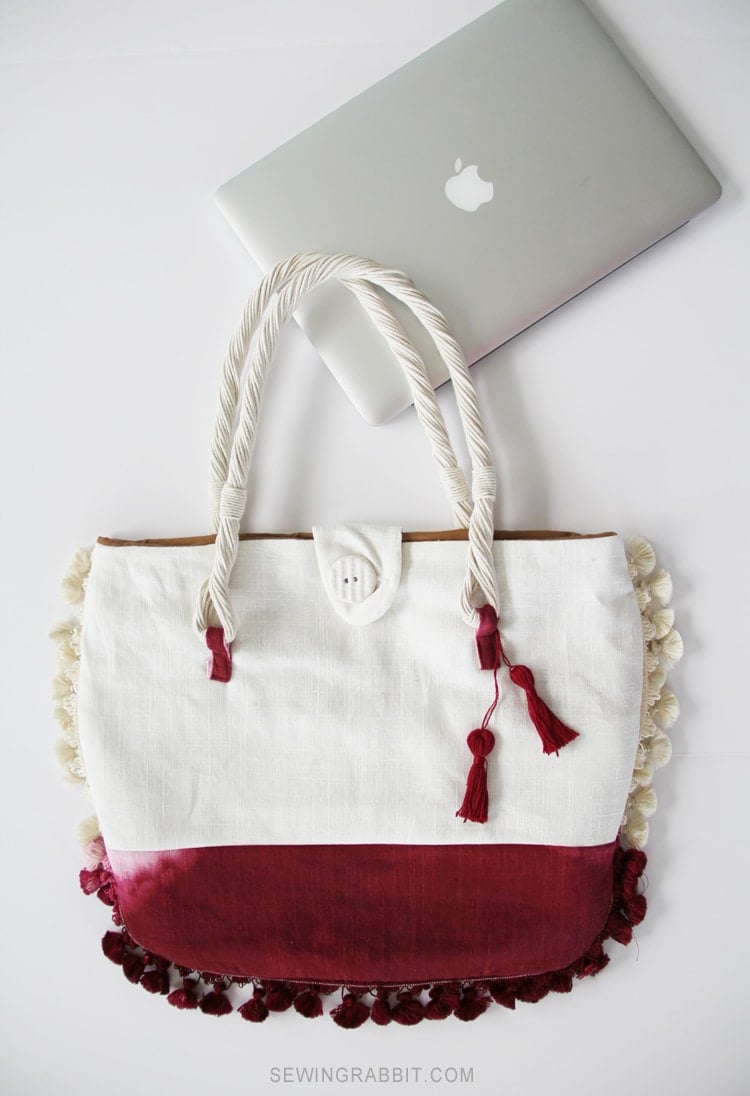 Give any wine bottle a chic look with this easy-to-make tote bag tutorial! It also makes for a great gift during the holiday season. If you're feeling crafty, try making and selling them!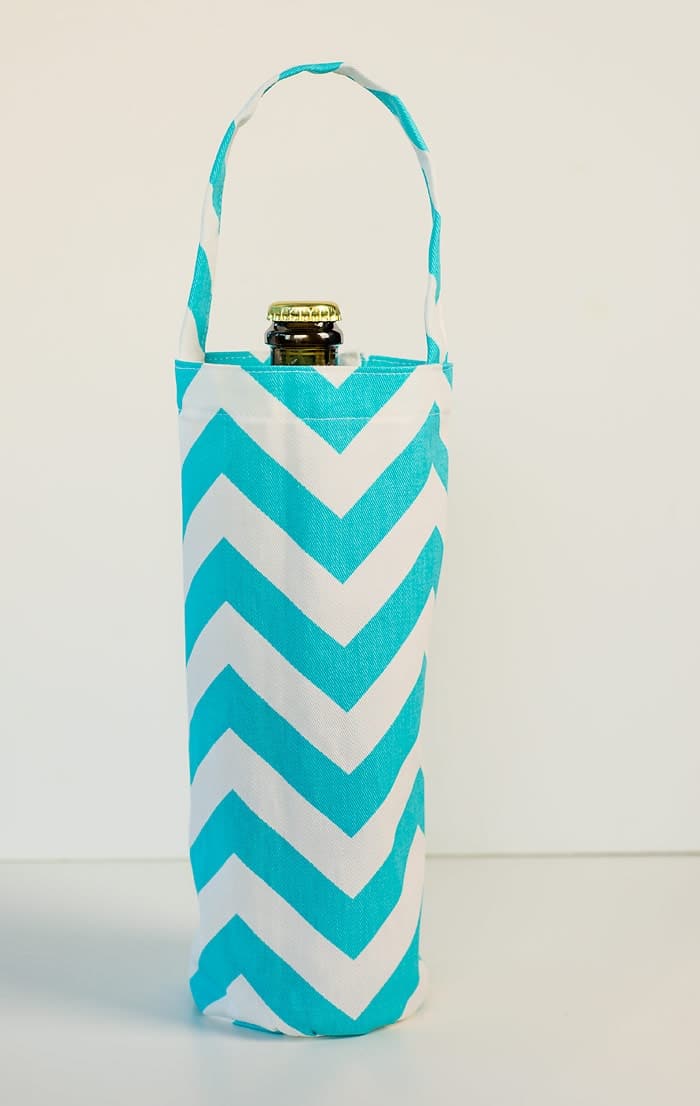 It's the details that make a handmade bag truly stand out! This tote bag is made in two colors, with burlap fabric that ads a rustic touch to the bag! It features wide straps to make the bag more comfortable to wear, particularly if you tend to carry heavy stuff.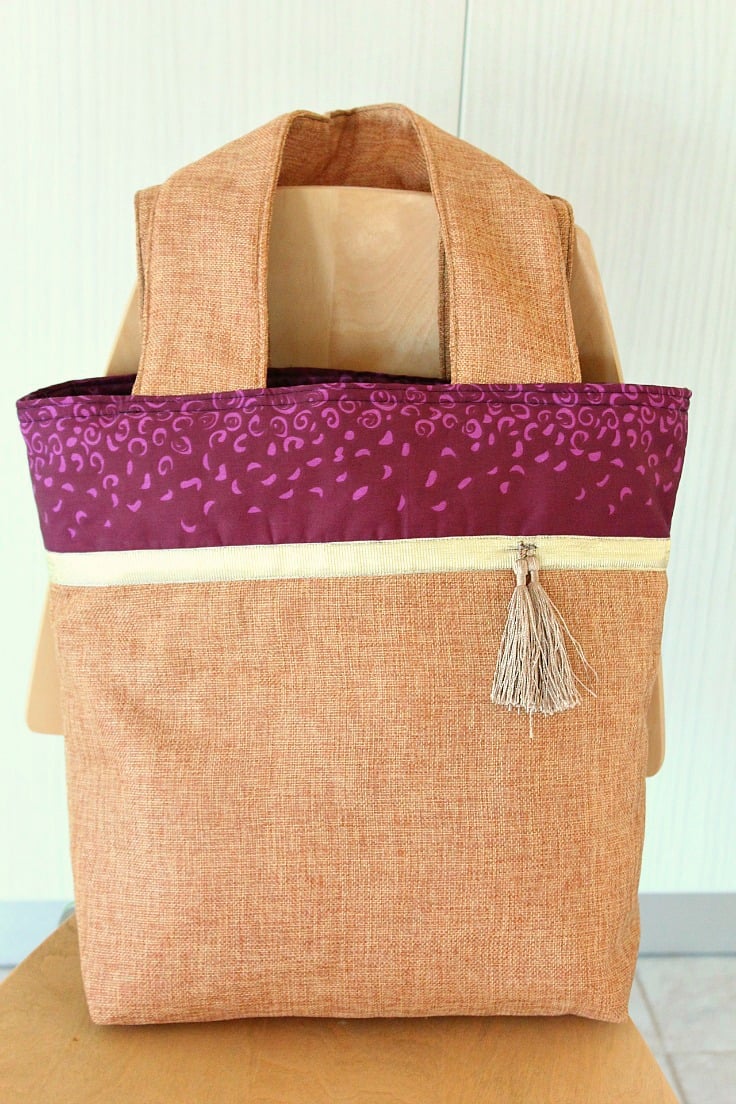 Looking for a quick and easy sewing project? This tote bag pattern and tutorial is fast and turns out great! And the fabric choice is stunning!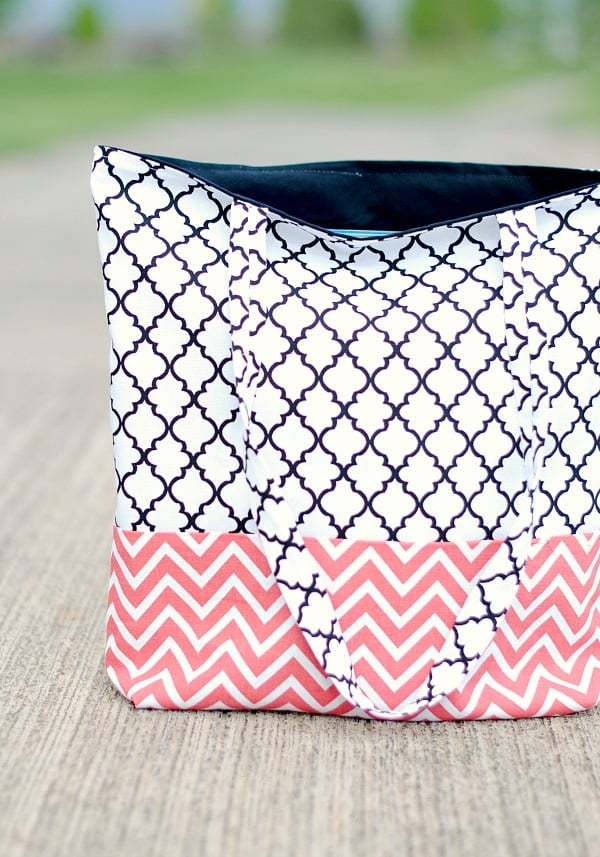 This easy-to-make tote is ideal for transporting books and trinkets. They're also quite adorable!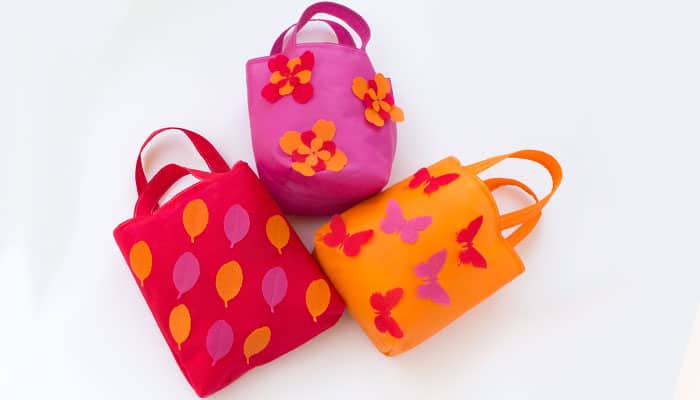 If you need a roomy tote bag to carry all your belongings, this round tote bag pattern makes a super cute, bright bag, perfect for the summer season!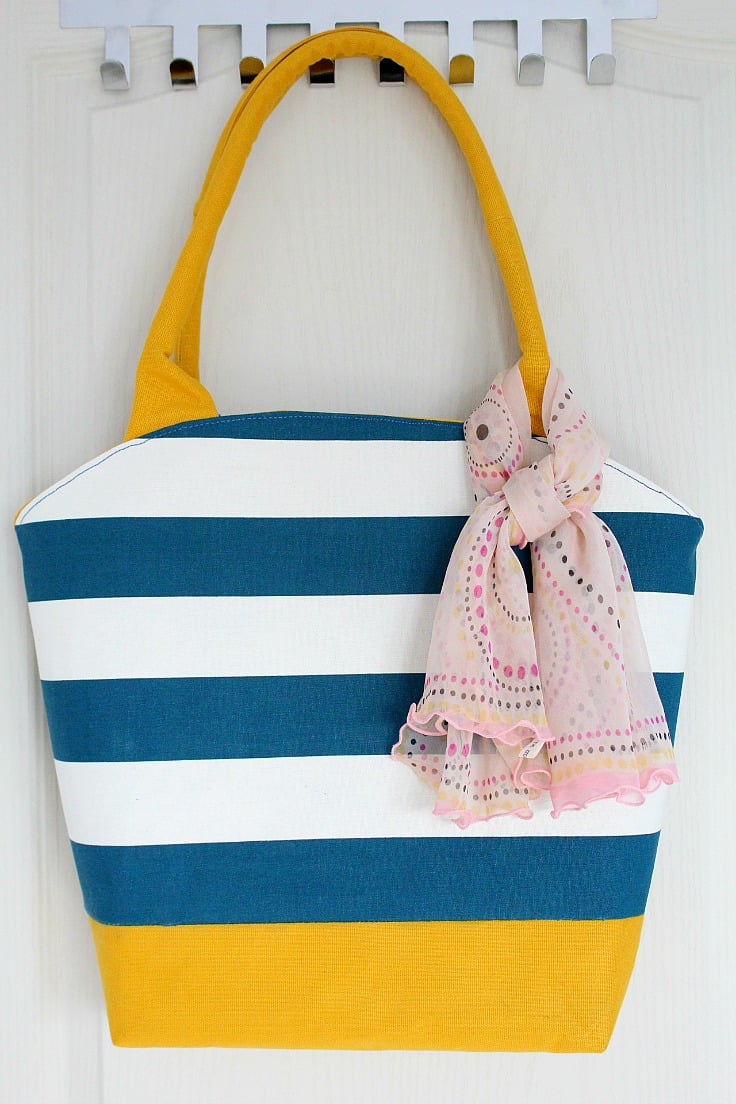 This tote is fantastic! Even those with little experience can produce a lovely pleated tote thanks to its beautiful design and simple construction.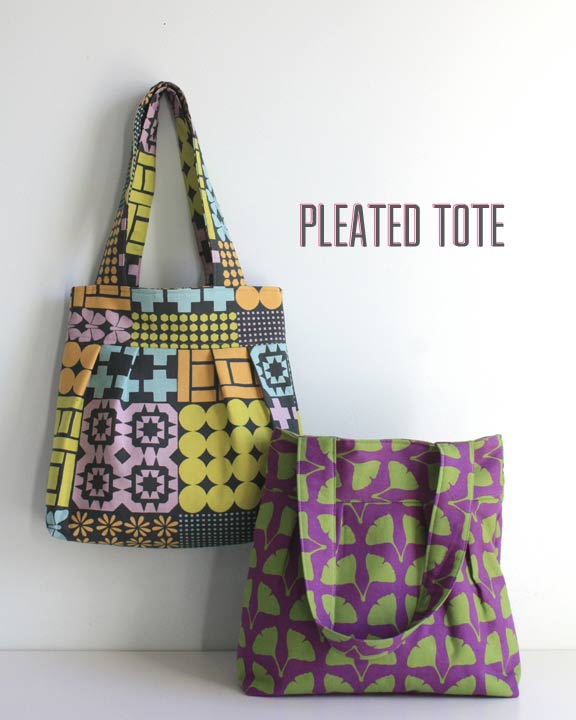 So there you have it, a bunch of beautiful and easy tote bag patterns that will suit any occasion! Now get sewing and show off your new creation!