Learn how to make a rope bag and build a fabulous tote bag, using your basic sewing skills and some humble rope. Perfect for the beach, market or picnics!
Rope Bag Pattern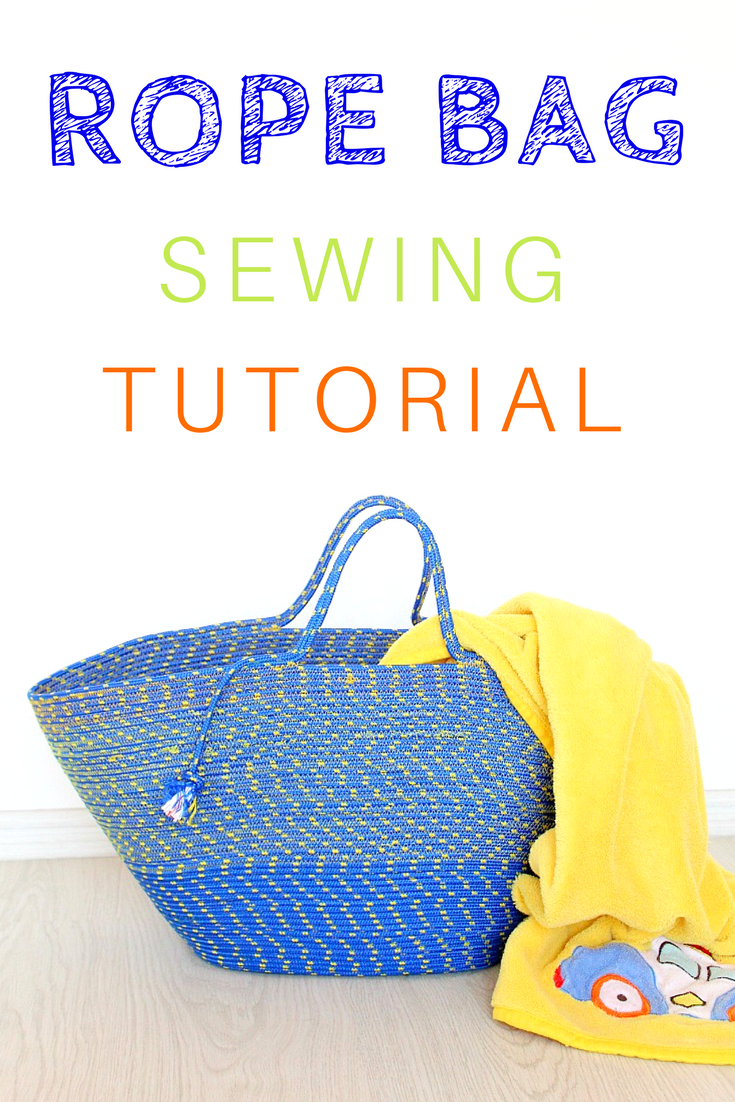 Have you ever wanted to learn how to make a rope bag but the thought of sewing over thick rope got you scared? It truly is one of the easiest sewing tutorials for beginners, all you need are some basic skills and patience.
I've used rope before to make these cute and practical rope bowls but I never tried the technique on larger projects like this rope tote bag. I was a bit scared myself because I thought it's going to take a log time to finish such a project and it will be hard to handle once the bag starts getting bigger. Plus sewing thick fabrics has never been a strong skill for me.

SEE MY MOST RECENT VIDEOS HERE
Turns out, I was wrong. While it's not a 15 minutes project, this homemade rope bag took about a couple of hours to complete which I think is not bad at all, considering the stunning result! I love how sturdy and practical this bag is, I can see myself toting it to all kinds of summer events, at the beach, for picnics and barbecues and even at the market, perfect to carry my bread and produce. It would make a great handmade gift too! You gotta love easy sewing tutorials for beginners like this one!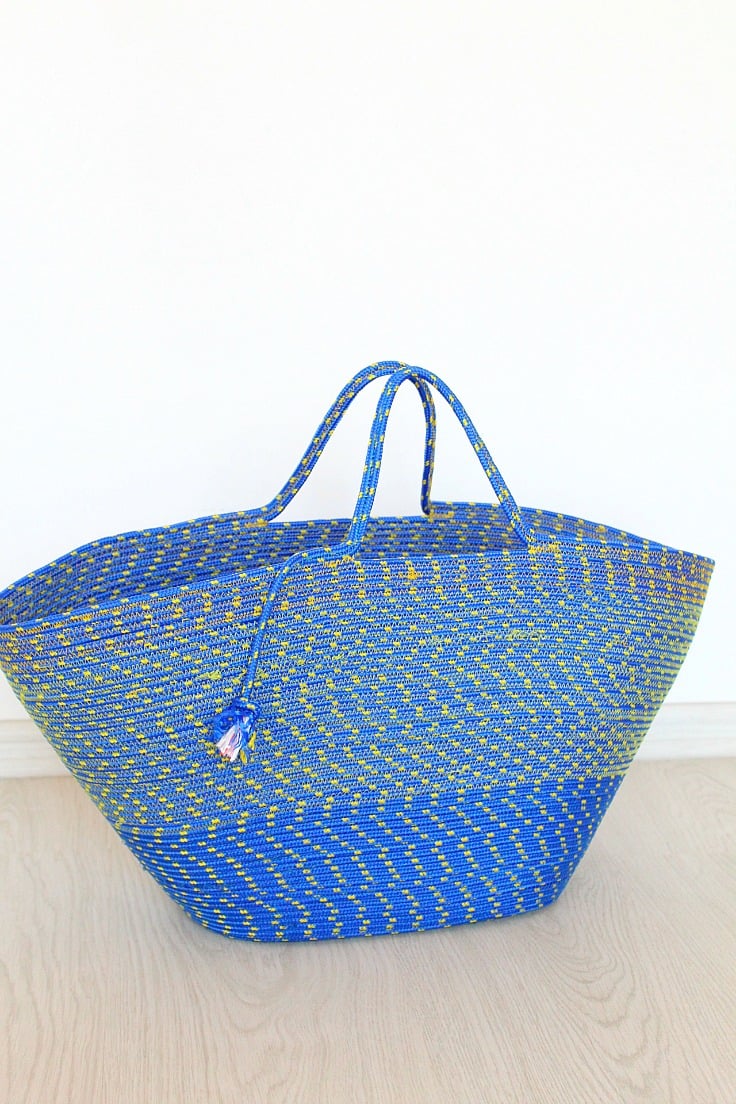 I chose a blue and yellow rope because I wanted my diy rope bag to look bright and cheerful. I used matching thread on the bottom part and 2 shades of yellow thread for the middle and top. Also I used a tighter zig zag stitch than in my rope bowls as I wanted the bag to be real sturdy and durable. I made short handles so the bag is more of a handbag but if you want to make a shoulder bag, make the handles longer.
Doesn't it totally inspire you to make one right now? So wonderful and doable, perfect project to bookmark to your sewing tutorials for beginners. Here's how to make a rope bag. Have fun!