Learn how to make a reusable tote bag that is reversible, sturdy, roomy and durable with this grocery bag pattern! This is the easiest method for making a tote bag!
Shopping bag pattern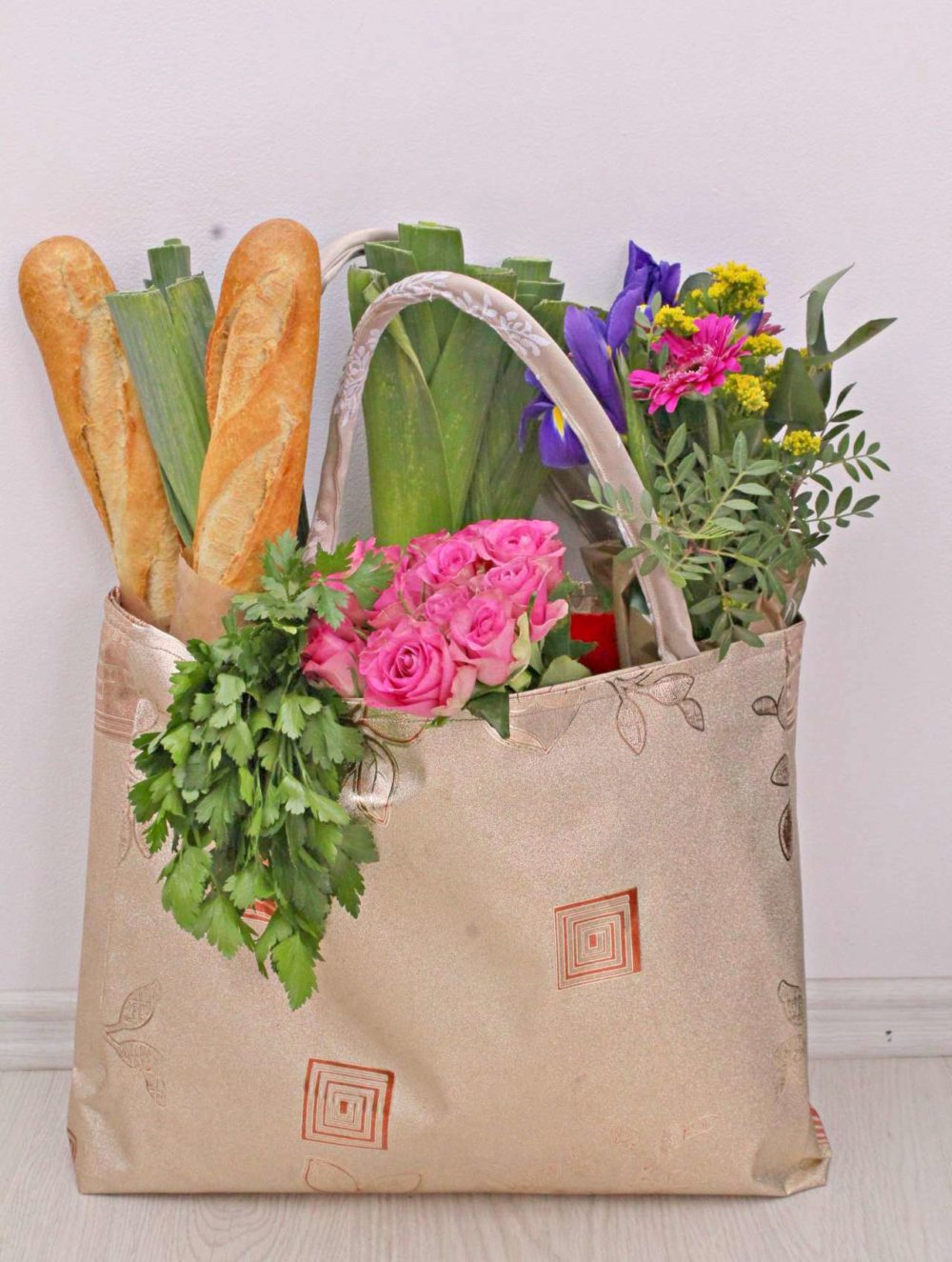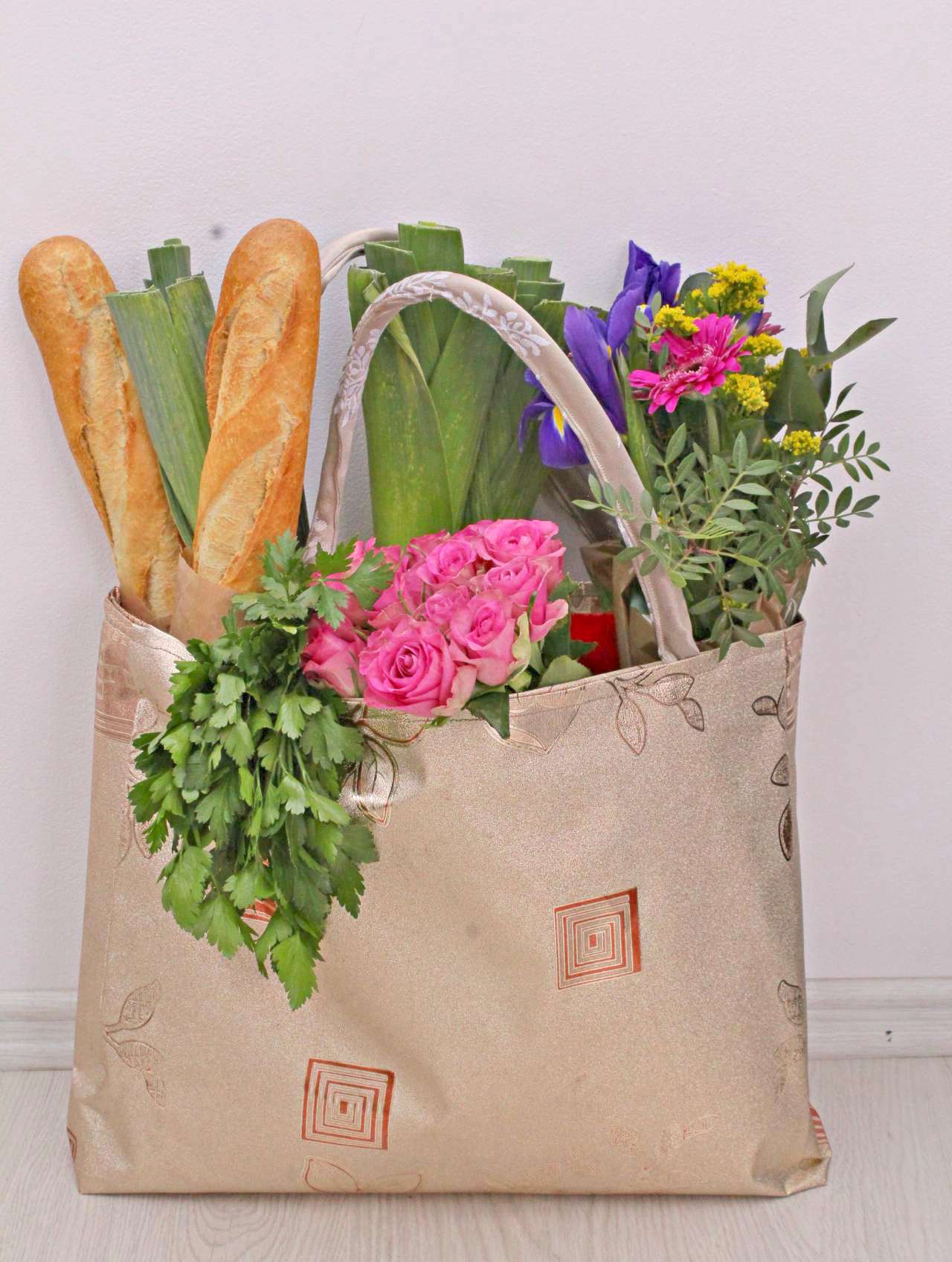 Go shopping for groceries in style! With this easy peasy grocery bag pattern, you'll get to make your own awesome tote bag! This shopping bag pattern is personalized for your style and needs, is sturdy and super strong so you can safely carry lots of groceries.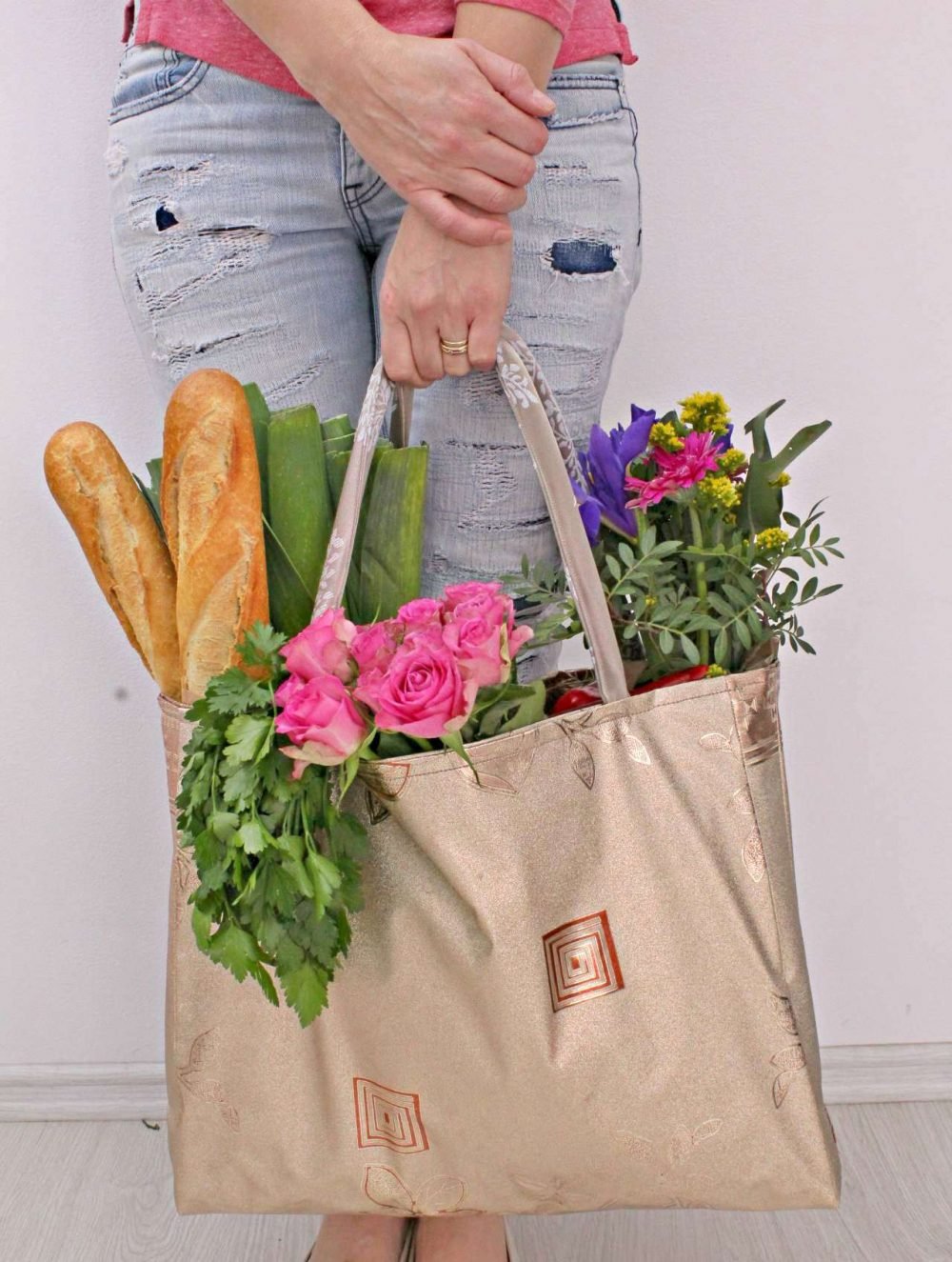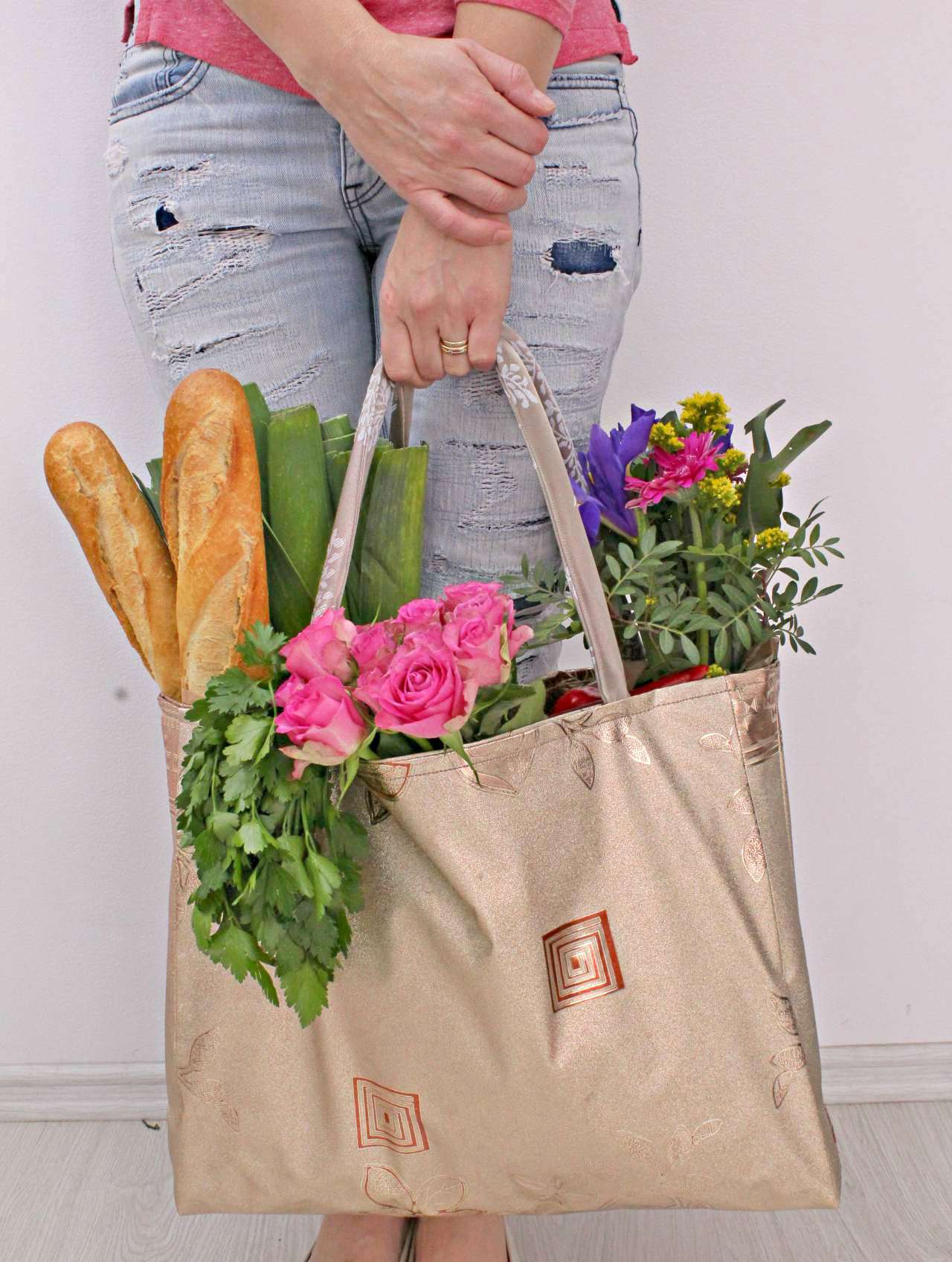 SEE MY MOST RECENT VIDEOS HERE
This gorgeous vinyl bag comes together real quick too so this easy grocery bag pattern is a fun project that even experienced sewers will enjoy making! Vinyl might sound like an intriguing type of fabric and hard to sew with but if you prepare yourself a little in advance, it's all easy breezy. If you're new to sewing vinyl bags, you might want to read this article on tips for sewing vinyl first; it makes a huge difference in the quality of your projects and has a big impact on how fast and accurate you'll sew with vinyl.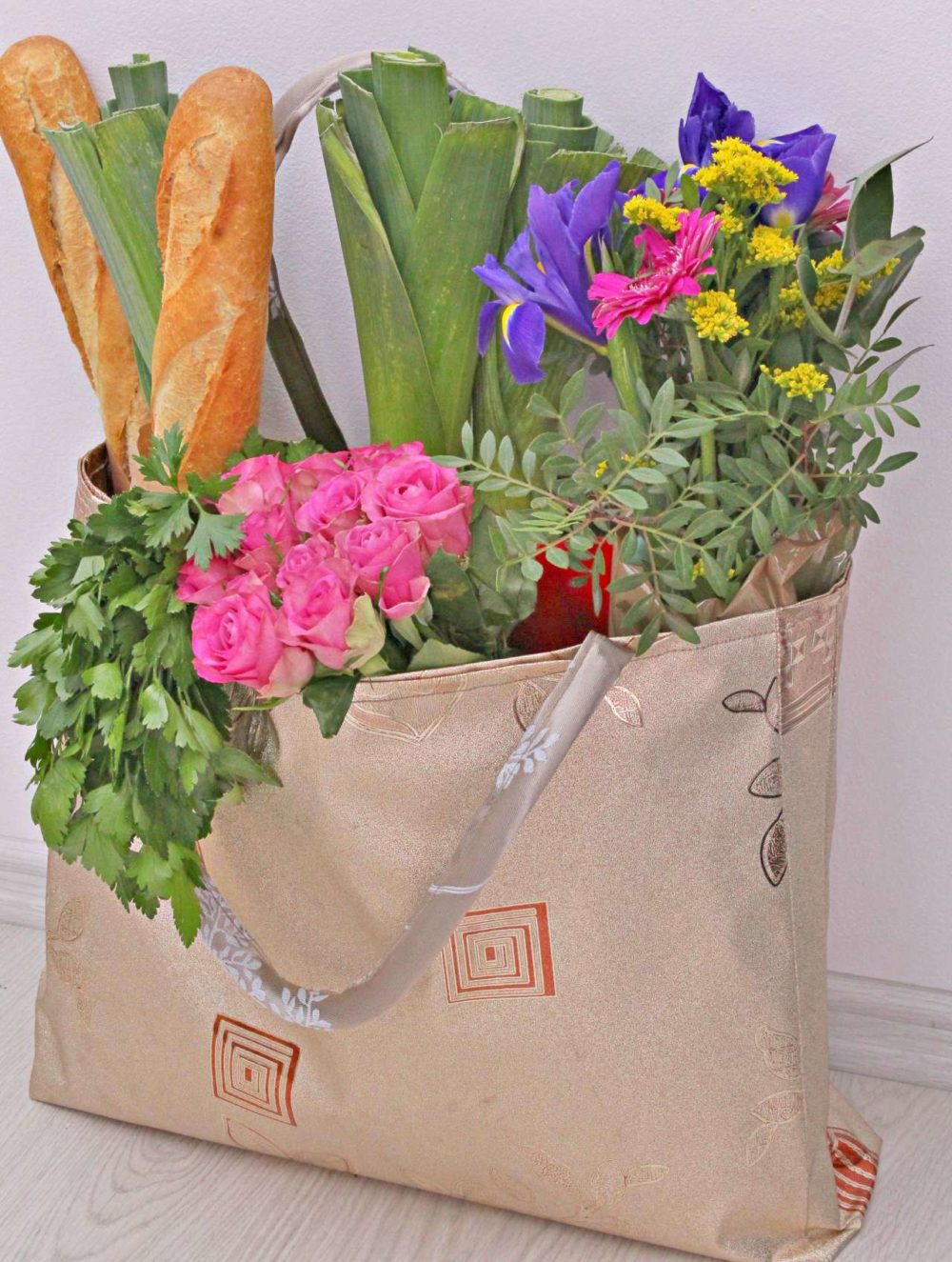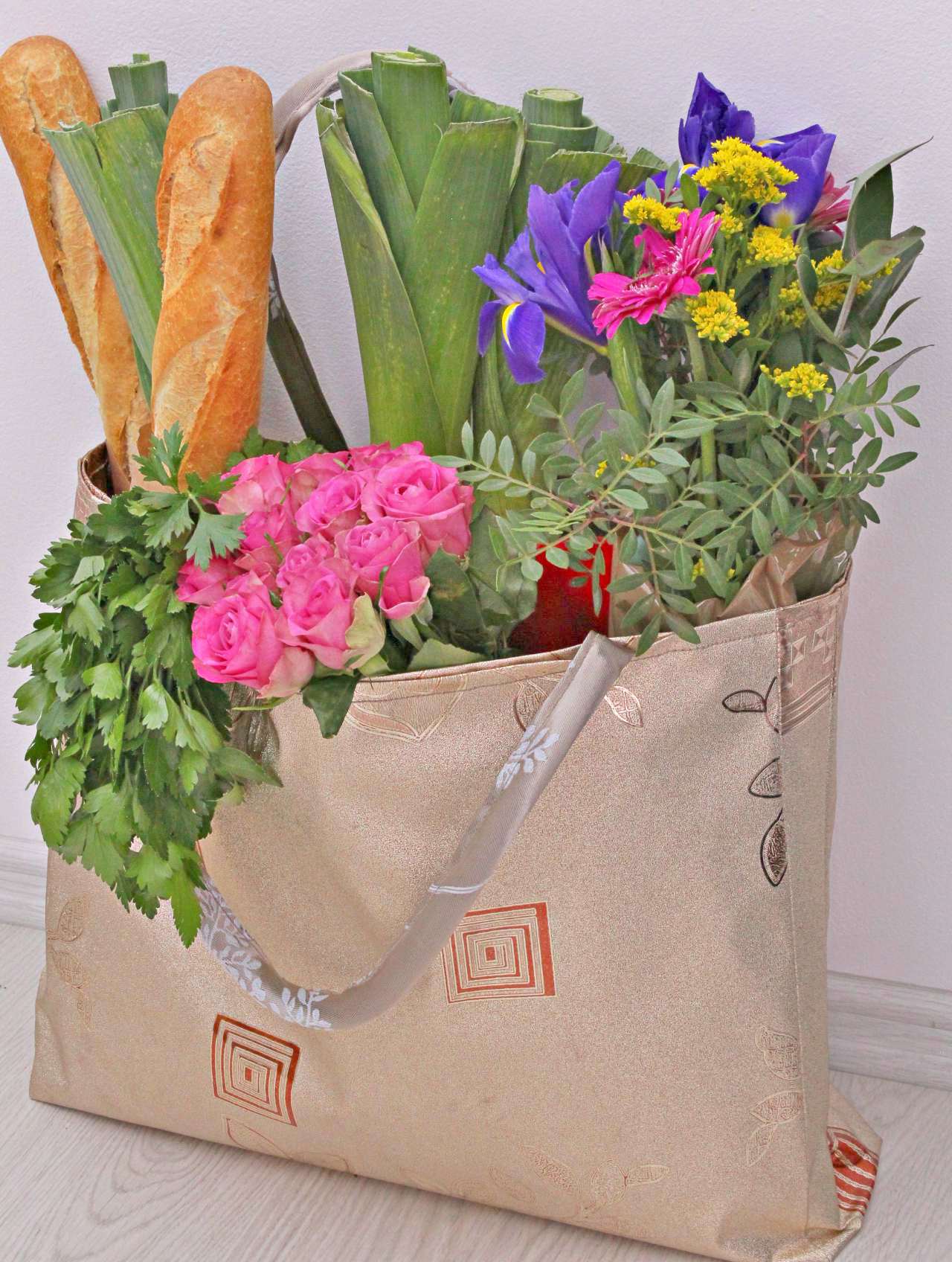 My simple and easy grocery bag sewing pattern will help you make a super duper bag that is not only reusable and reversible but easy to clean too; vinyl is probably the easiest fabric to clean ever! Just wipe down with a damp sponge followed by a quick wipe with a dry cloth. But most importantly, no one will have the same bag as yours because it's unique and totally you!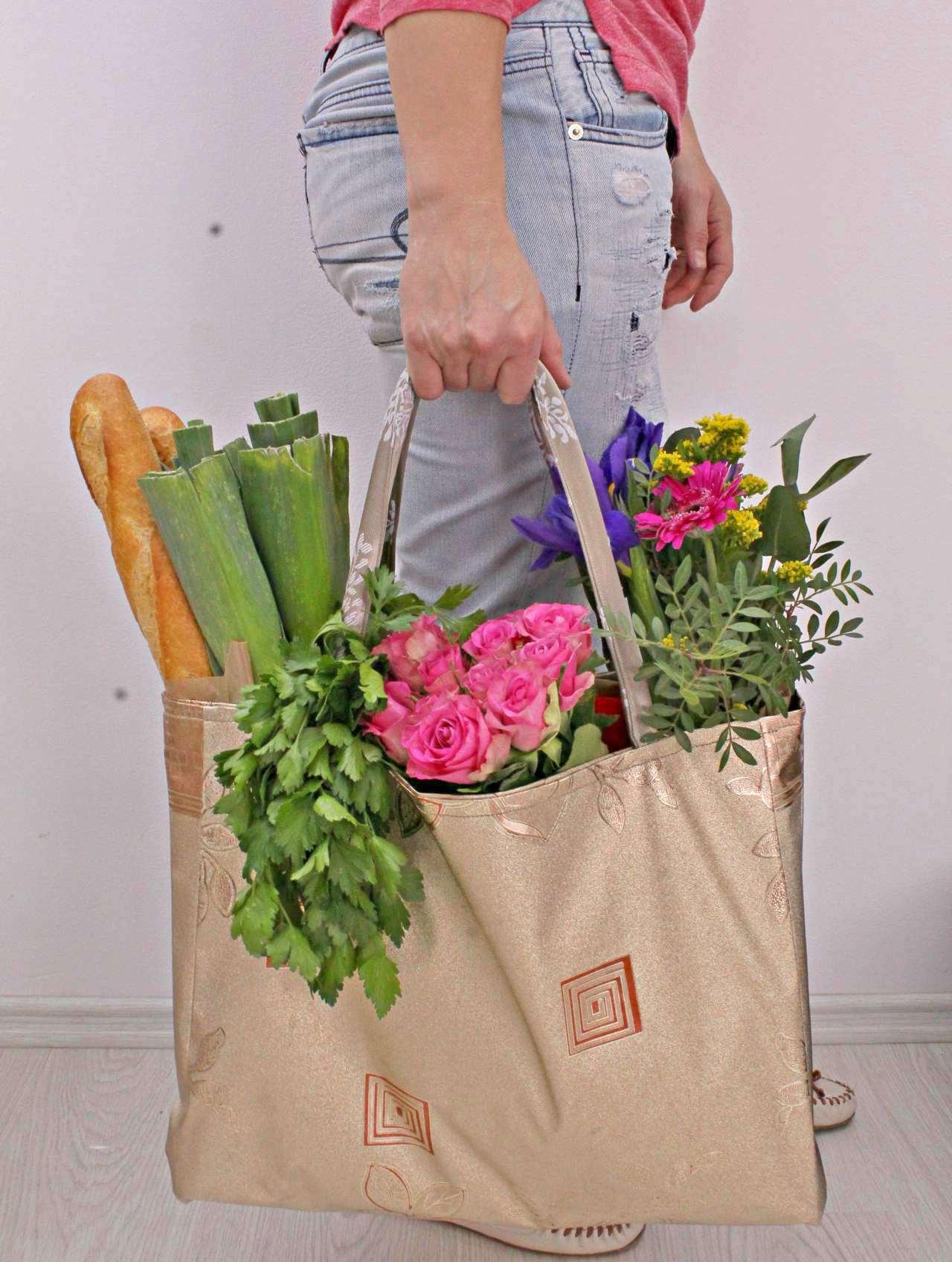 I wanted to make this grocery bag pattern a super easy and quick sew so I didn't add any pockets and didn't box the corners. But feel free to add any or both of these features to suit your personality and needs. I also made this reusable market bag a little bigger than a regular grocery bag. I tend to buy lots of groceries and some end up being squashed because there's not much room in there so this tote bag is so useful for me.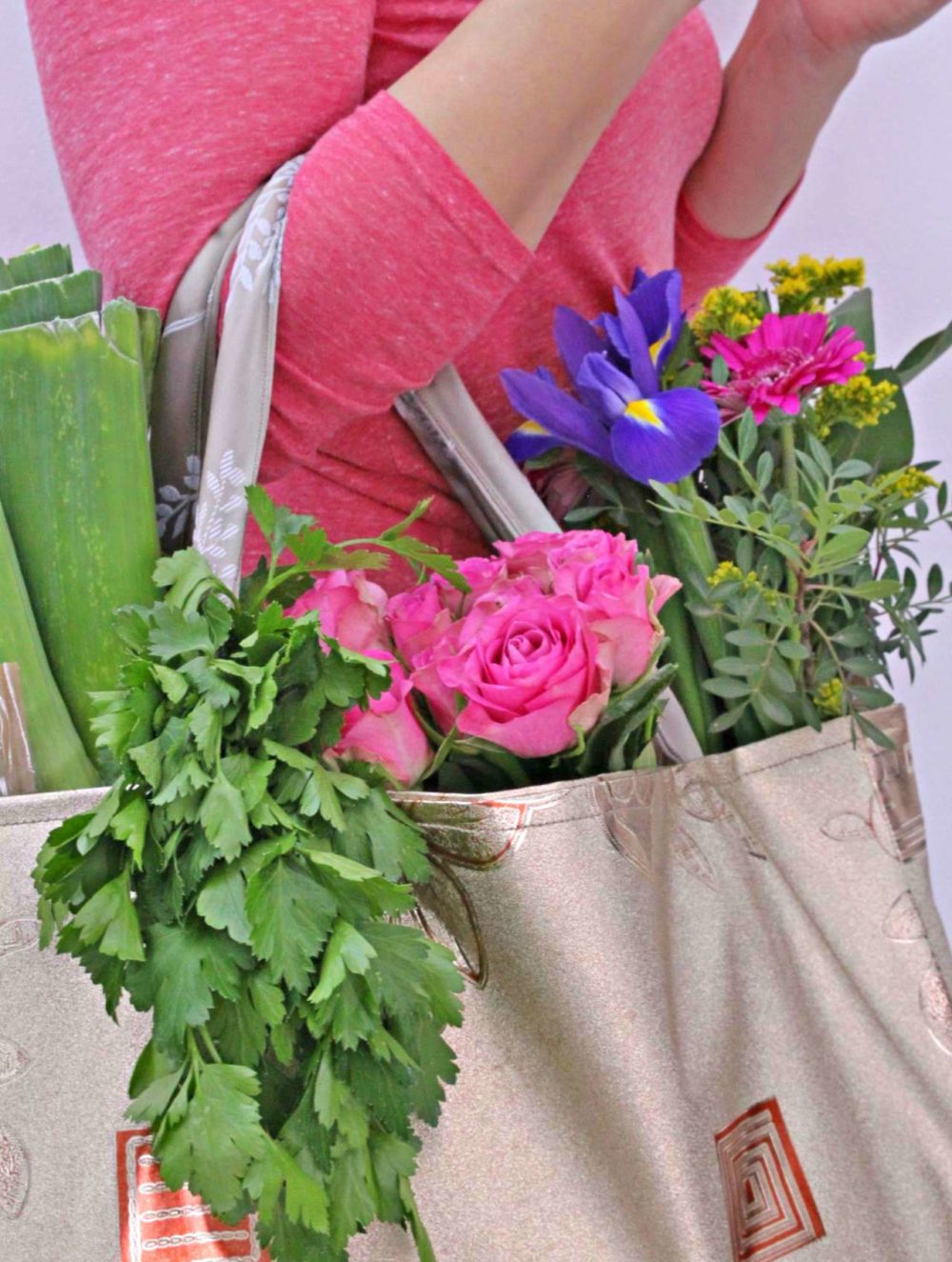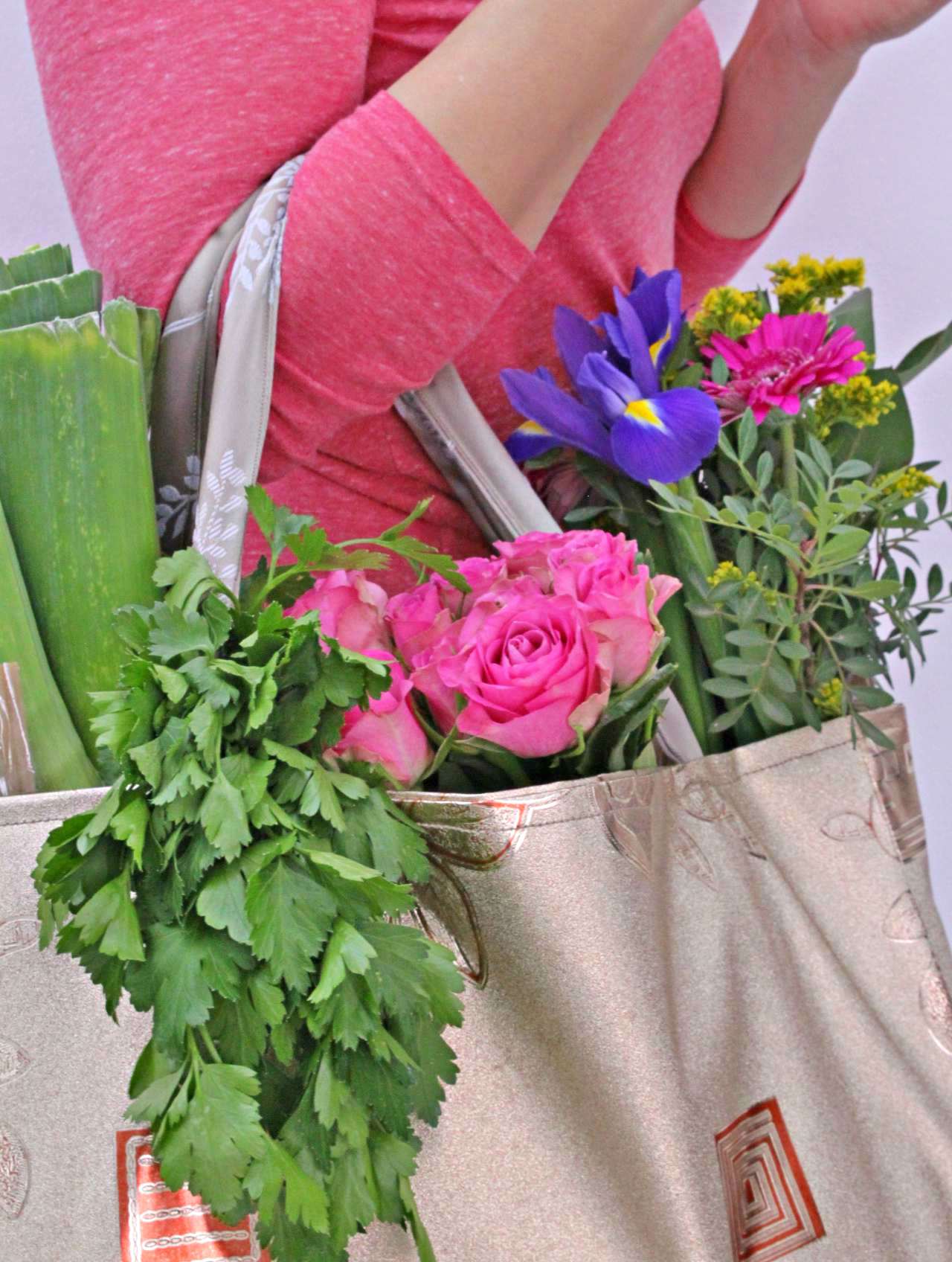 This bag is reversible so you'll basically get to wear two bags in one and switch the bags which ever way strikes your fancy whenever you feel like! It also features panels on the sides so it's expandable to accommodate all of your groceries! So many great features that will make this grocery bag pattern your favorite!