Insanely easy and cute Valentine's Day fabric bookmarks
Article may contain Amazon & affiliate links. As an Amazon Associate I earn from qualifying purchases at no additional cost to you.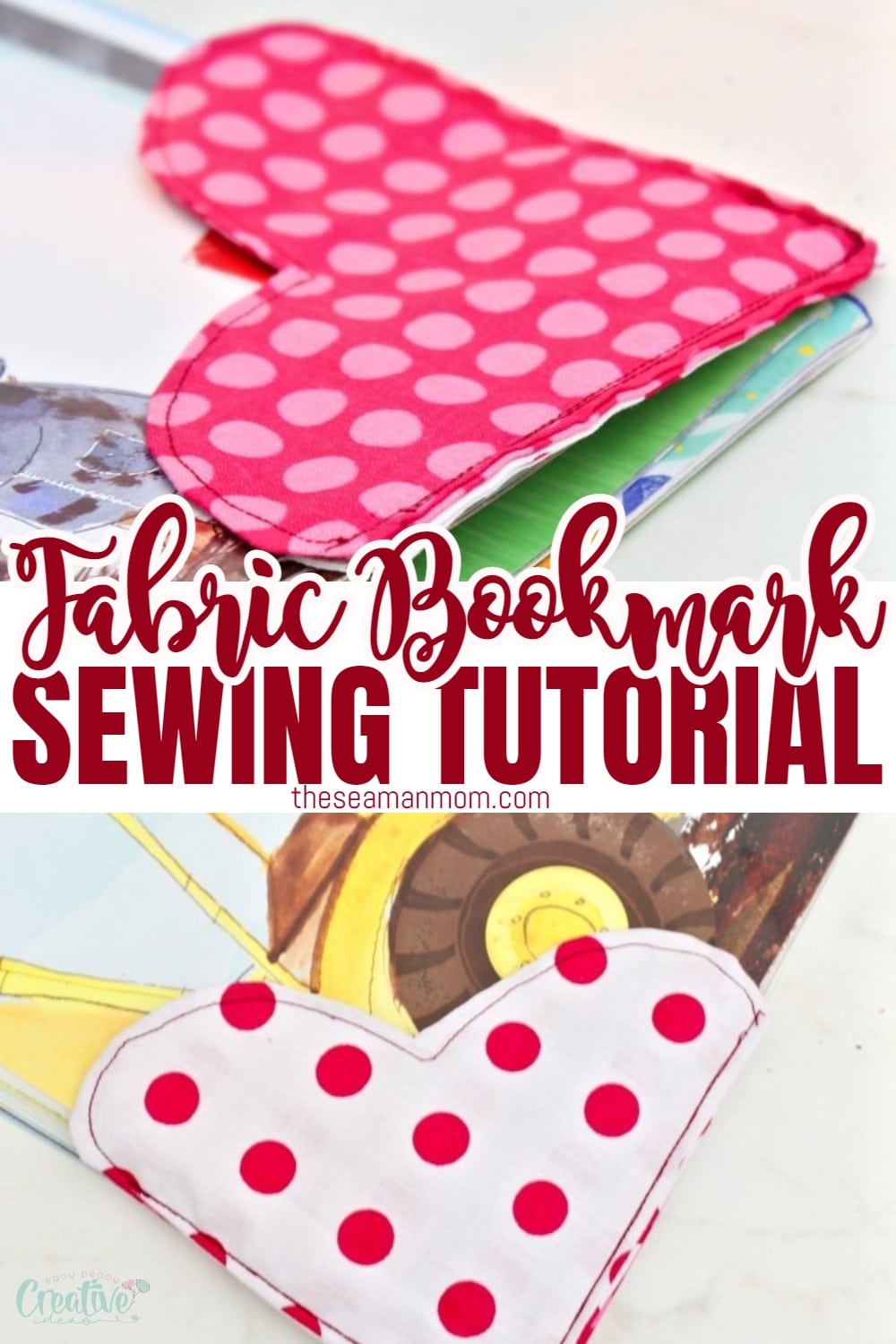 Looking for fabric bookmark ideas? Sewing bookmarks has never been more enjoyable with these fabric bookmarks! Make your own cute bookmarks for personal use or make a cute heart bookmark as a Valentine's Day gift for a "bookworm"!
Fabric Bookmarks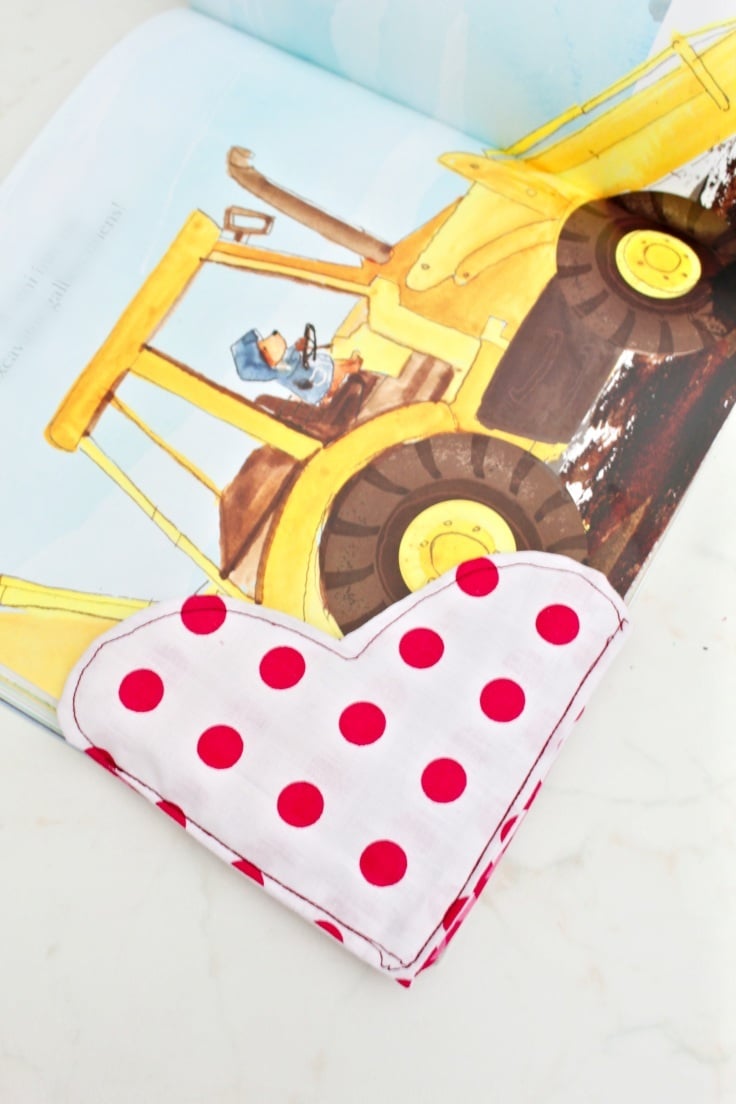 Hey guys! Today I have another cute project for you! I'm so smitten with these adorable fabric bookmarks, I had a hard time parting ways with them so I made a couple for myself too. I planned to make a couple of these cute bookmarks for Ellie and offer them to her as a gift in these super cute Valentine envelopes.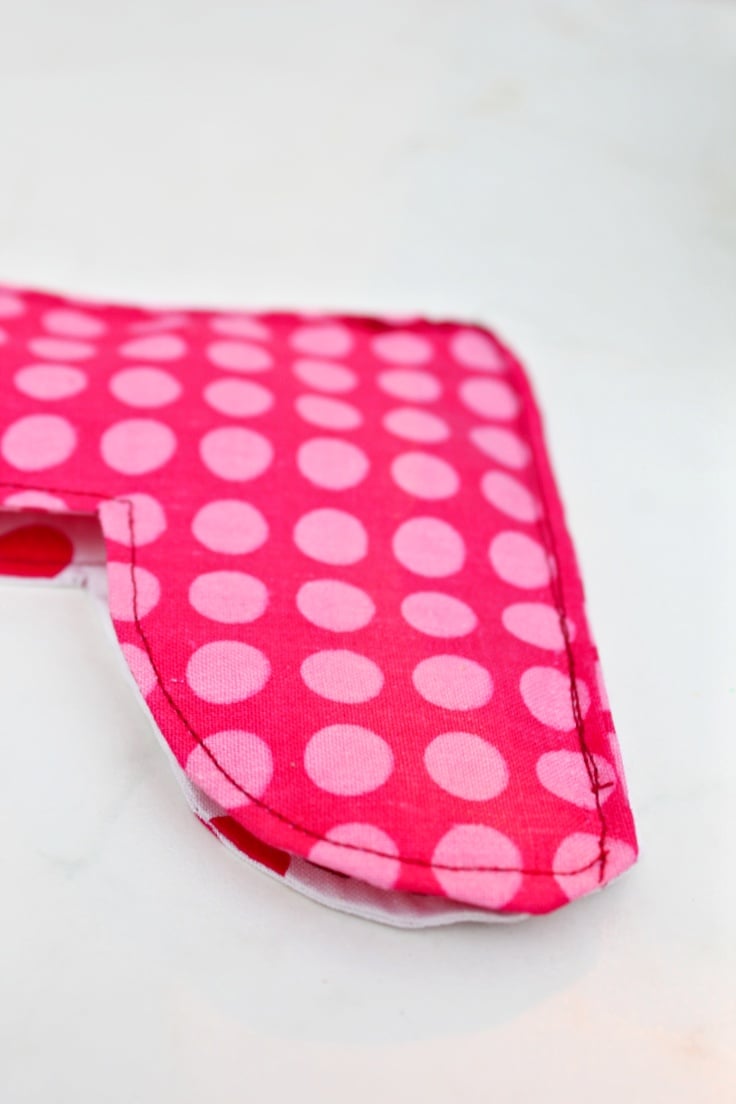 But these fabric bookmarks are so easy and quick to make, I thought about making a lot more of these DIY corner bookmarks for friends and family too. I know a few of them are passionate about reading, some even go through the same books over and over again. So I'm pretty sure those precious book pages could use an adorable heart bookmark to keep their corners protected and neat and their owners on track.
Need more cute ideas?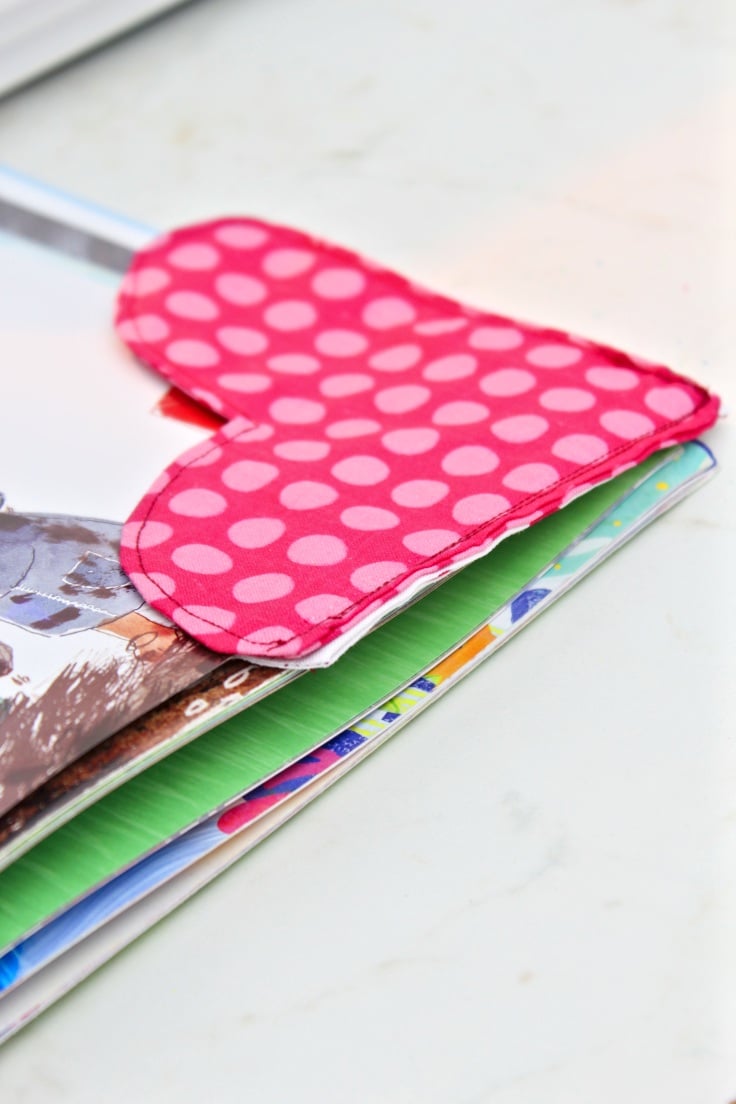 Ellie reads children's books and those are usually printed on thicker, glossy paper which is supposed to stand the test of time and repeated use. But Ellie tends to fold the corners when she takes breaks from reading so a cute fabric bookmark would stimulate her to stop torturing those poor book pages!
I used a different fabric pattern and color for each side of these fabric bookmarks but you can use the same fabric if you like. I also decided to make my heart bookmarks a little larger because I was afraid I'm gonna have troubles turning the fabrics out. If you're feeling confident, feel free to make your DIY corner bookmarks as small as you like. Also if you want yours sturdier and more durable, use some interfacing on one fabric strip for each side of the bookmarks.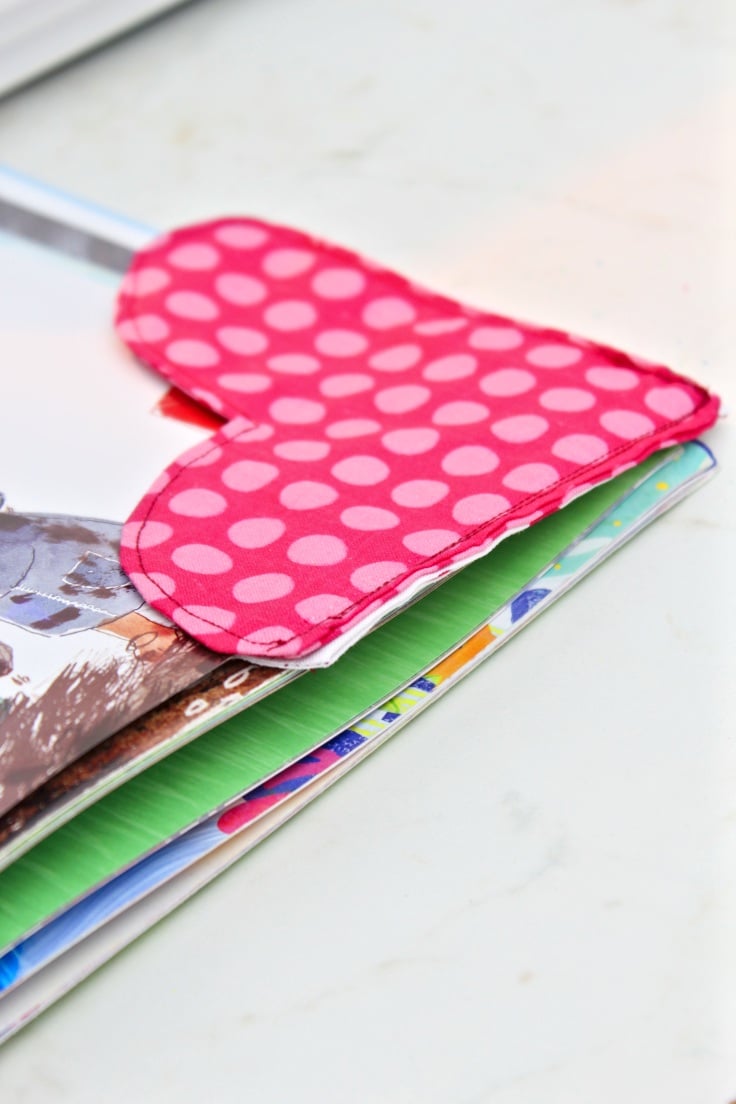 These wonderful DIY bookmark ideas are the perfect gift for a person who loves reading and they're insanely affordable, made out of small scarps of fabric. My fabric bookmarks only need minutes to be ready for use, about 5 minutes for each so you'll be able to whip up a ton of these cute bookmarks in no time! Here's how to make a fabric bookmark!
Valentine Bookmarks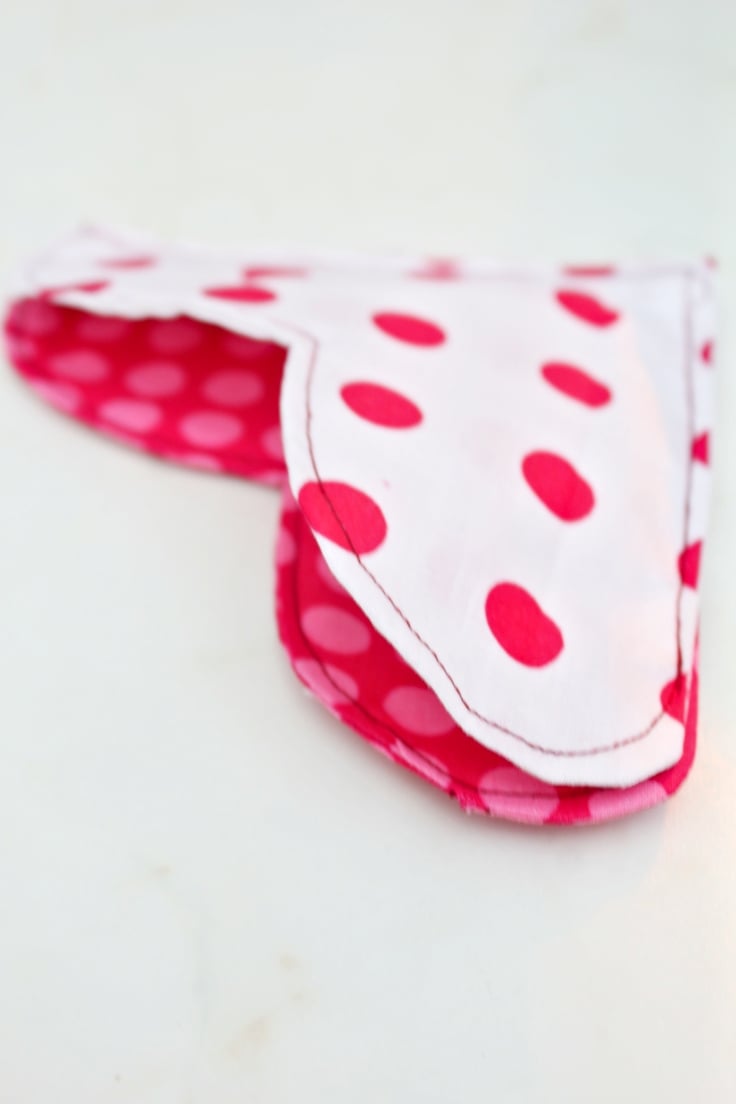 Materials:
heart template – optional (it's very simple to make your own; or follow my instructions below)
fabric scraps in different patterns and colors.
scissors
pins
matching thread
pressing iron
Directions:
Prepare the fabrics
If you made your heart template, place two strips of fabrics right sides together and the template on top. Trace around the template and cut the fabrics.
In case you decided to go my way (aka the lazy way lol), cut two rectangles in your fabric and place them right sides together. (I cut four in one go to save time)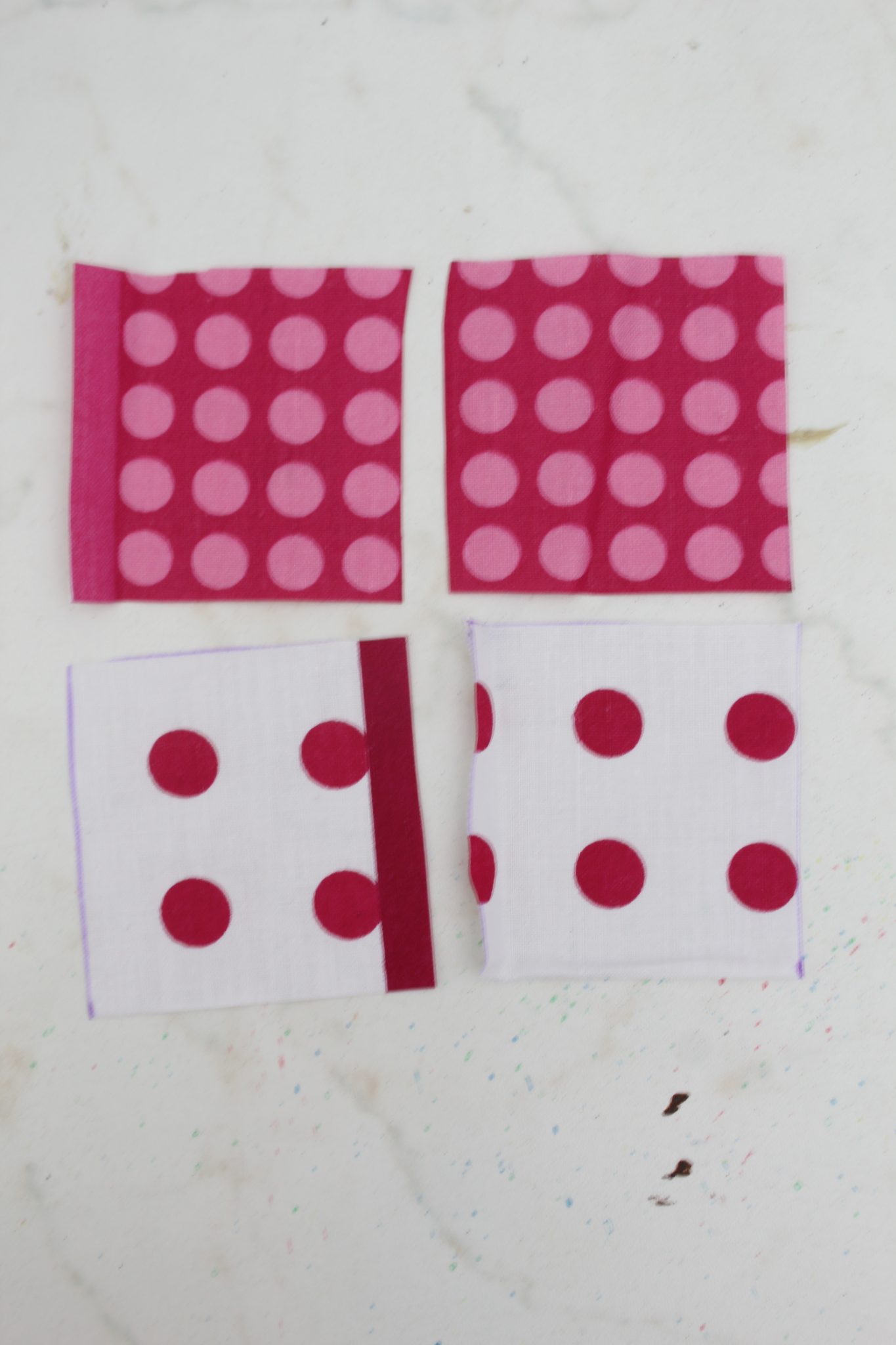 Create the hearts
Fold the rectangles diagonally and pin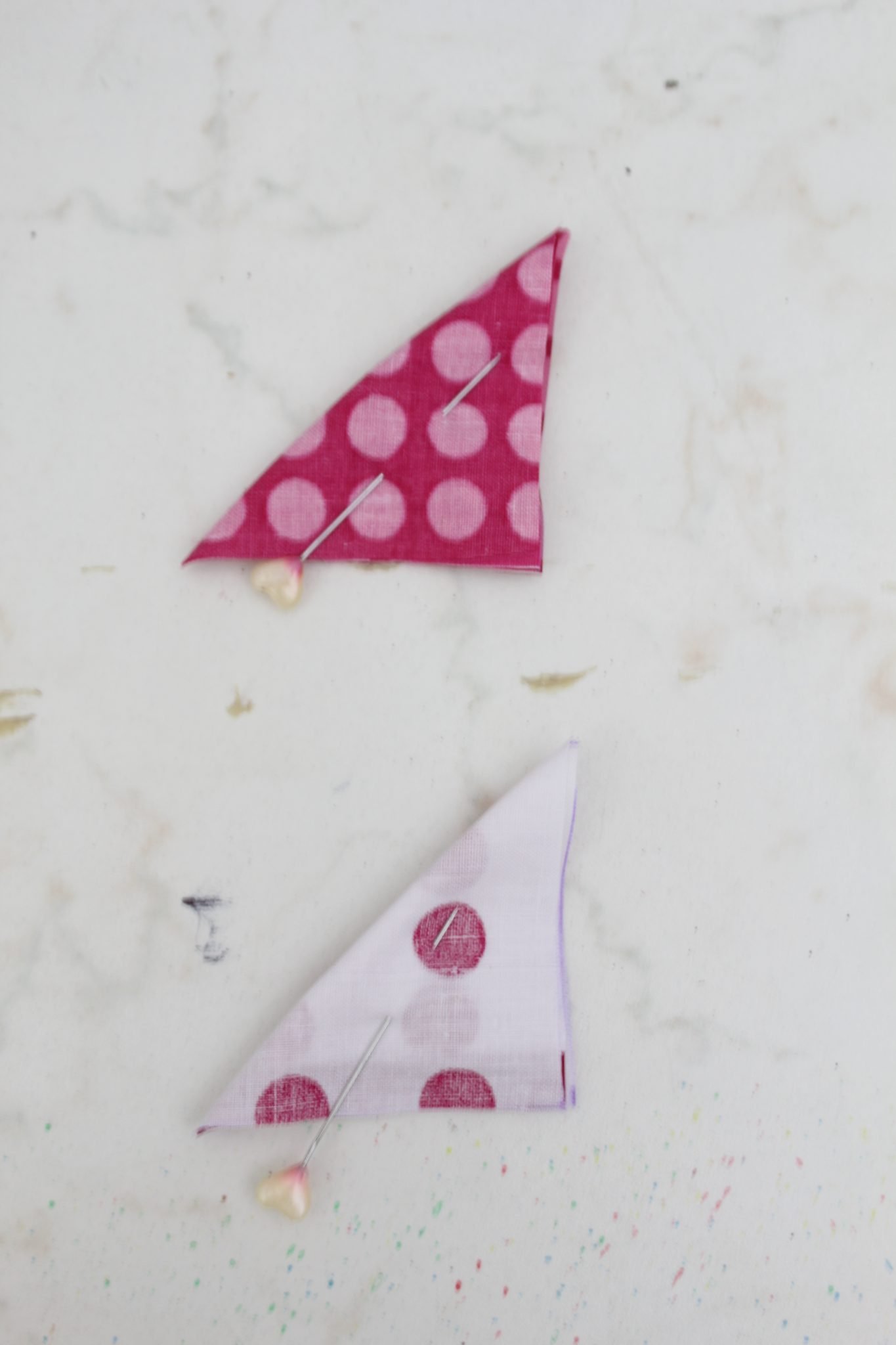 Grab a small round object and place it against the top raw edge and round it up.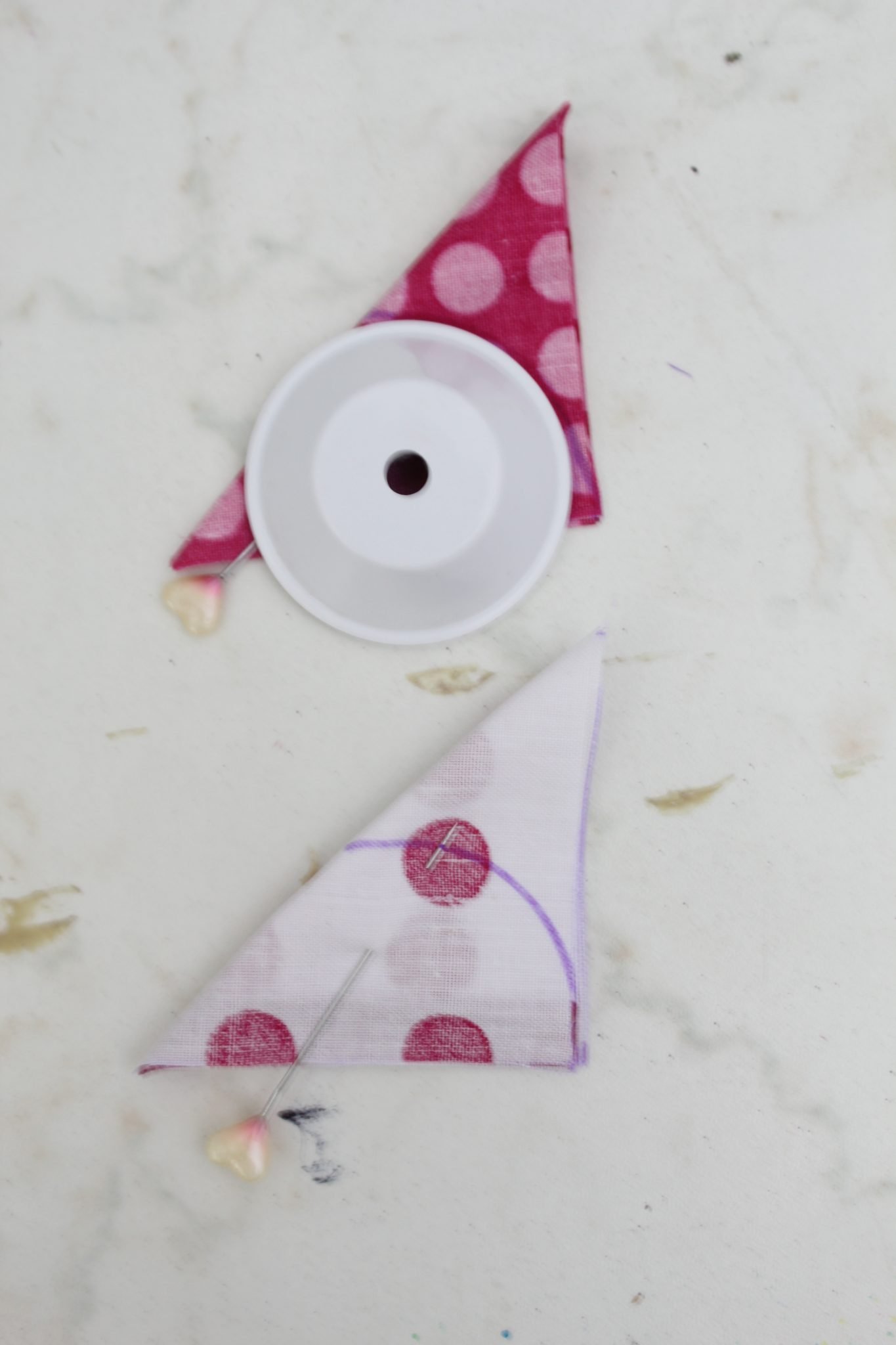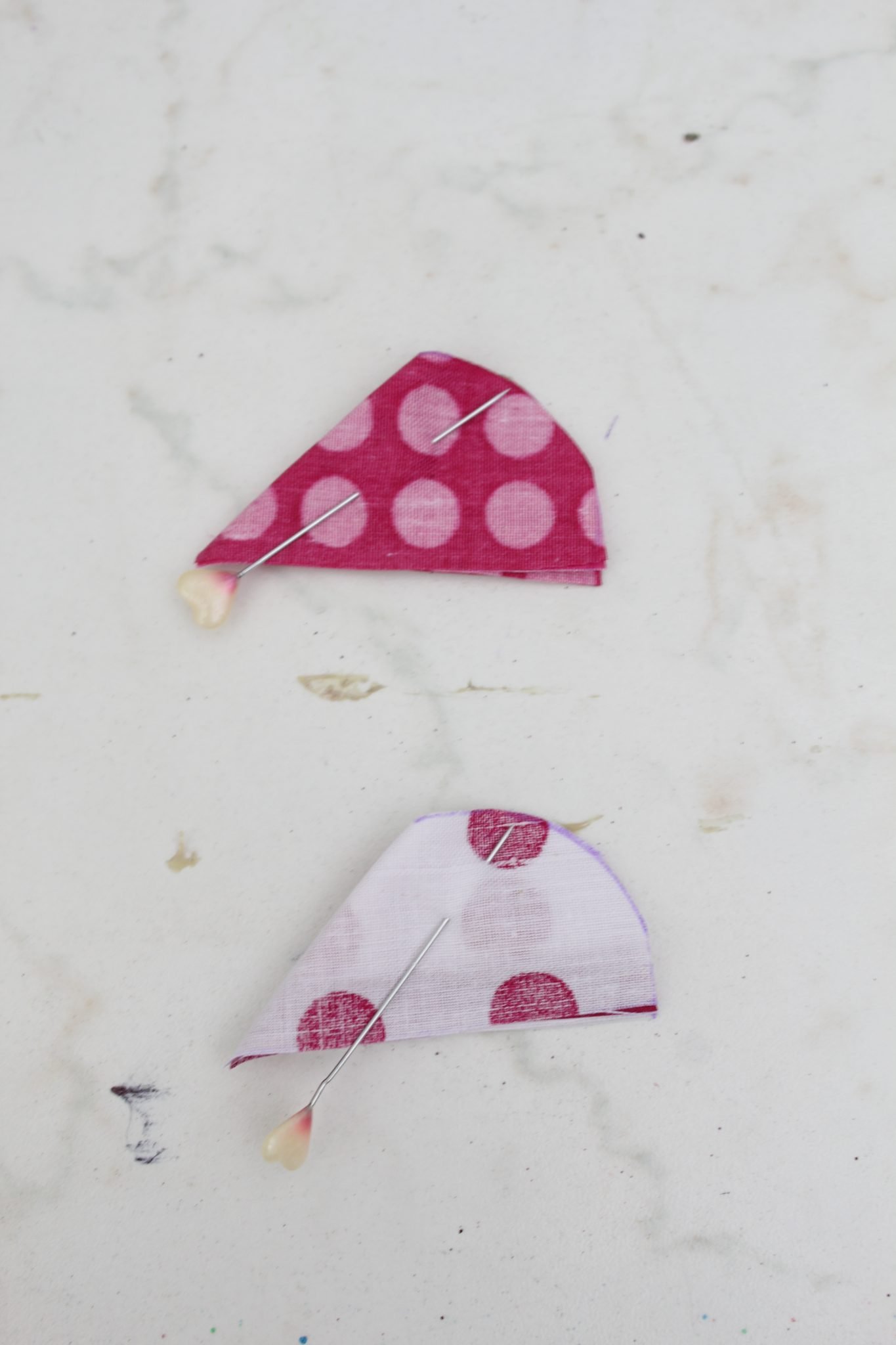 Open the rectangles and round up the opposite corner.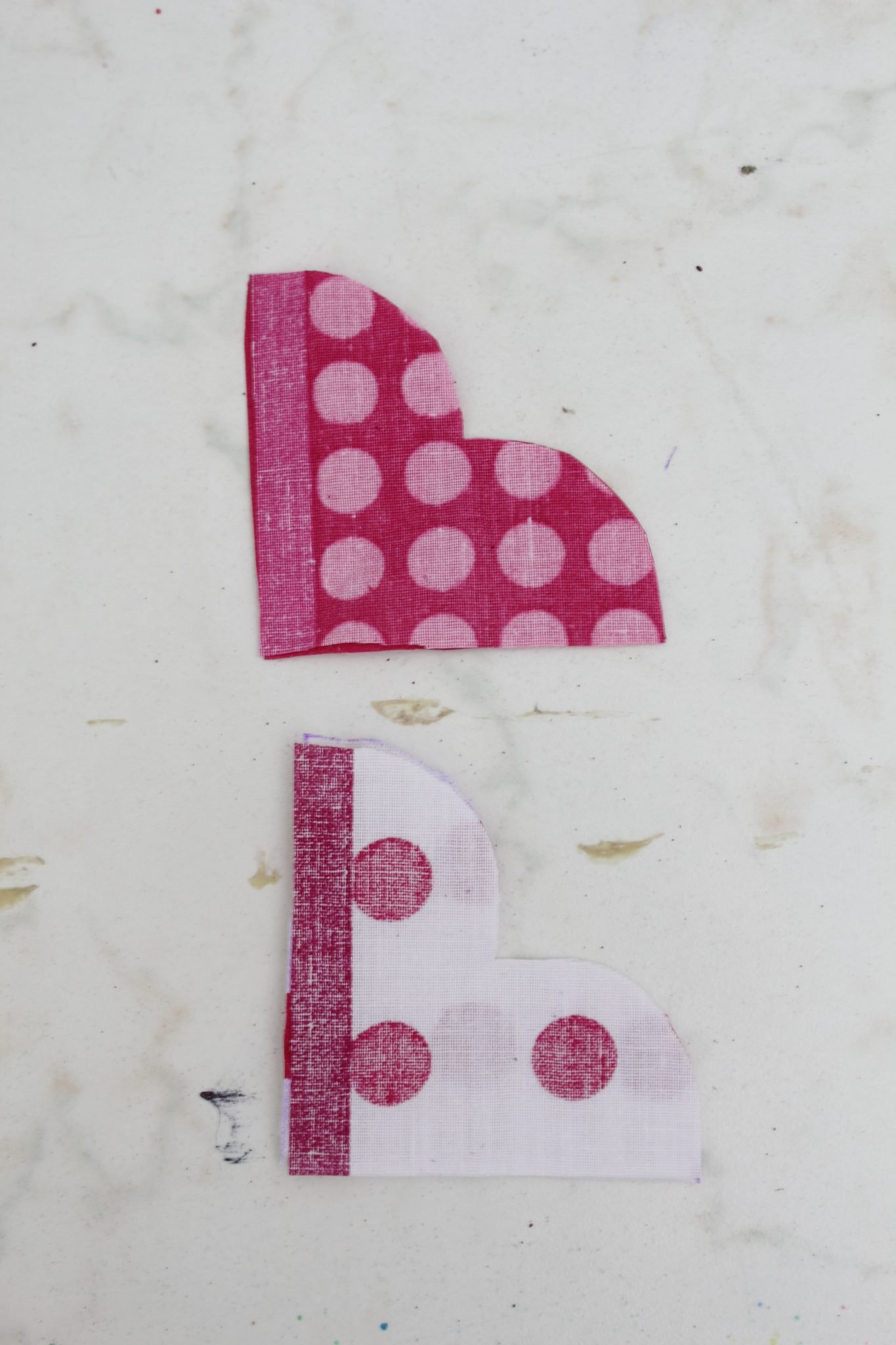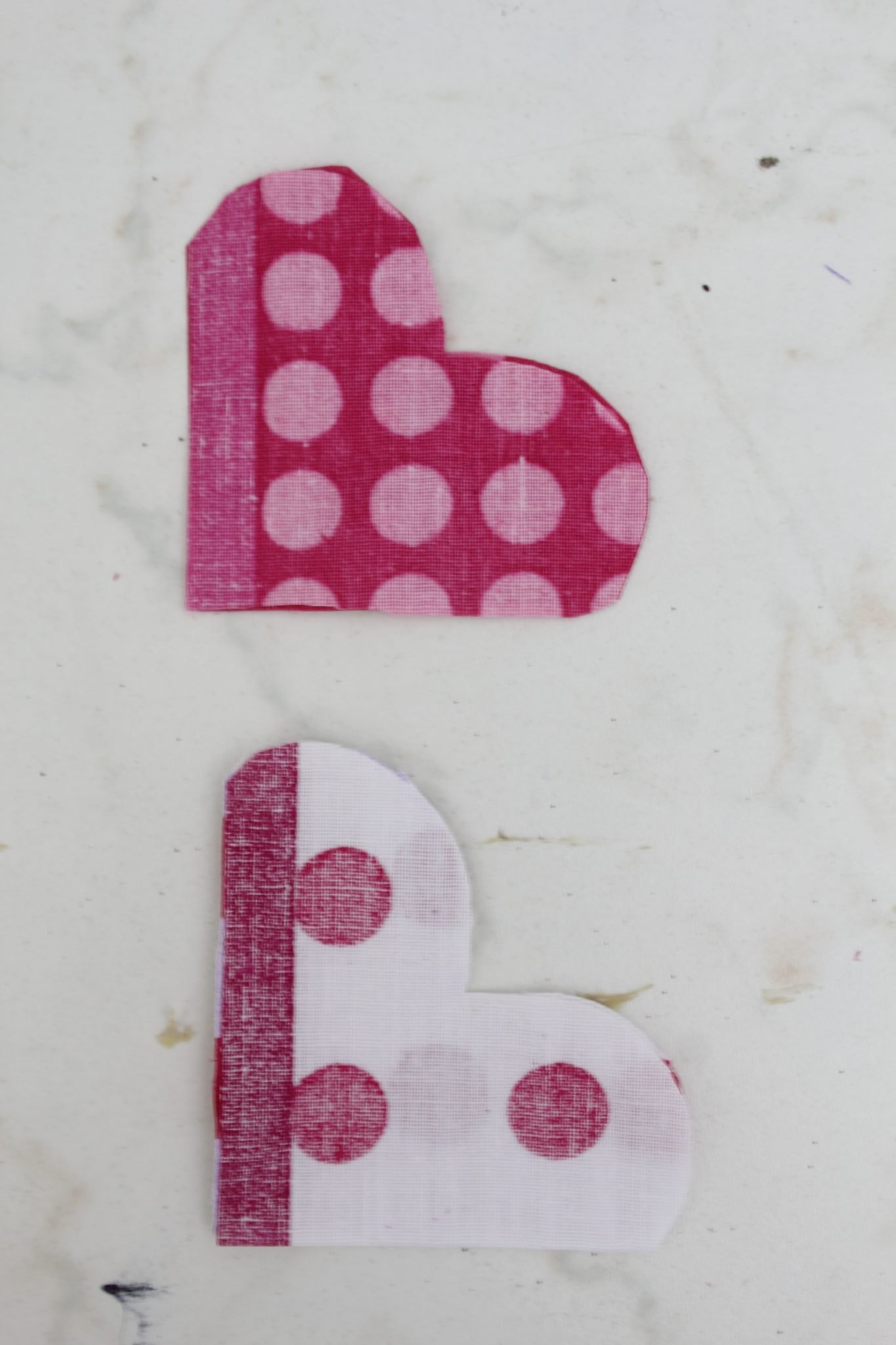 Sew the hearts
Pin the hearts together in the middle and sew the rounded top and on one side, leaving a small opening or the entire second side open. Sew with 1/4″ allowance.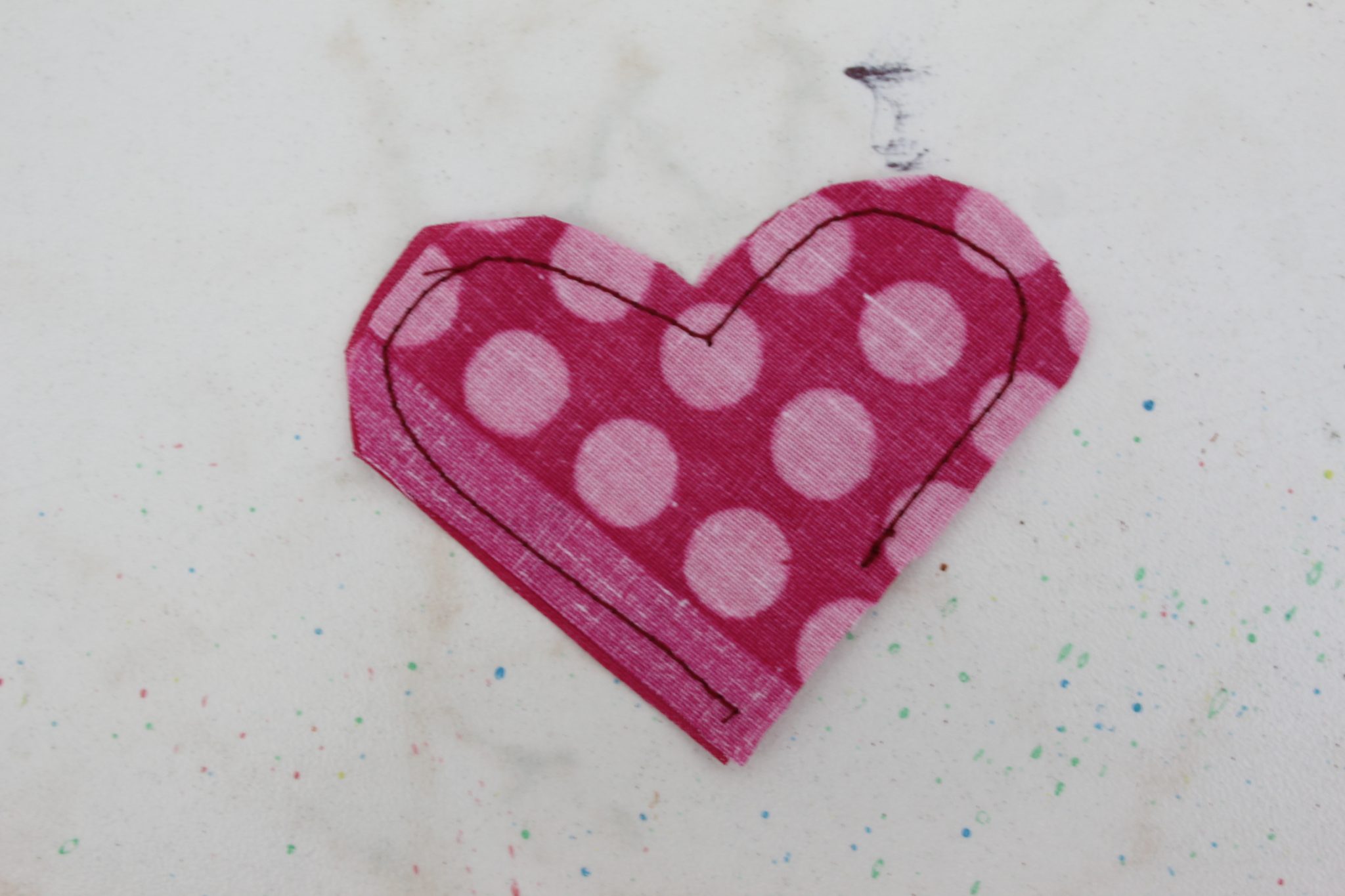 Cut notches out in the rounds.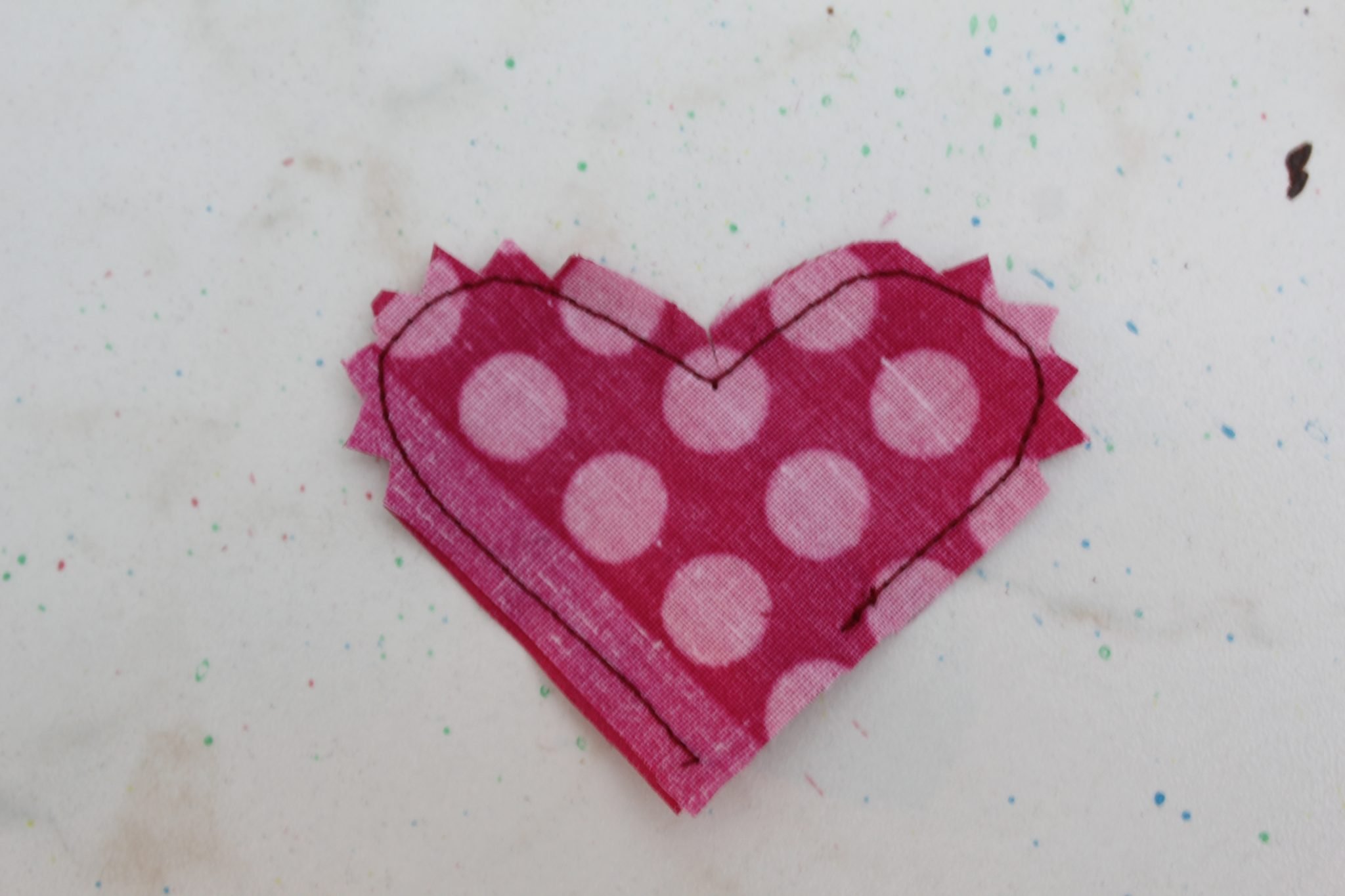 Trim the allowance a little.
Turn the hearts right side out
Turn the fabric right side out.
Press the open side in and press.
Edge stitch all around the heart.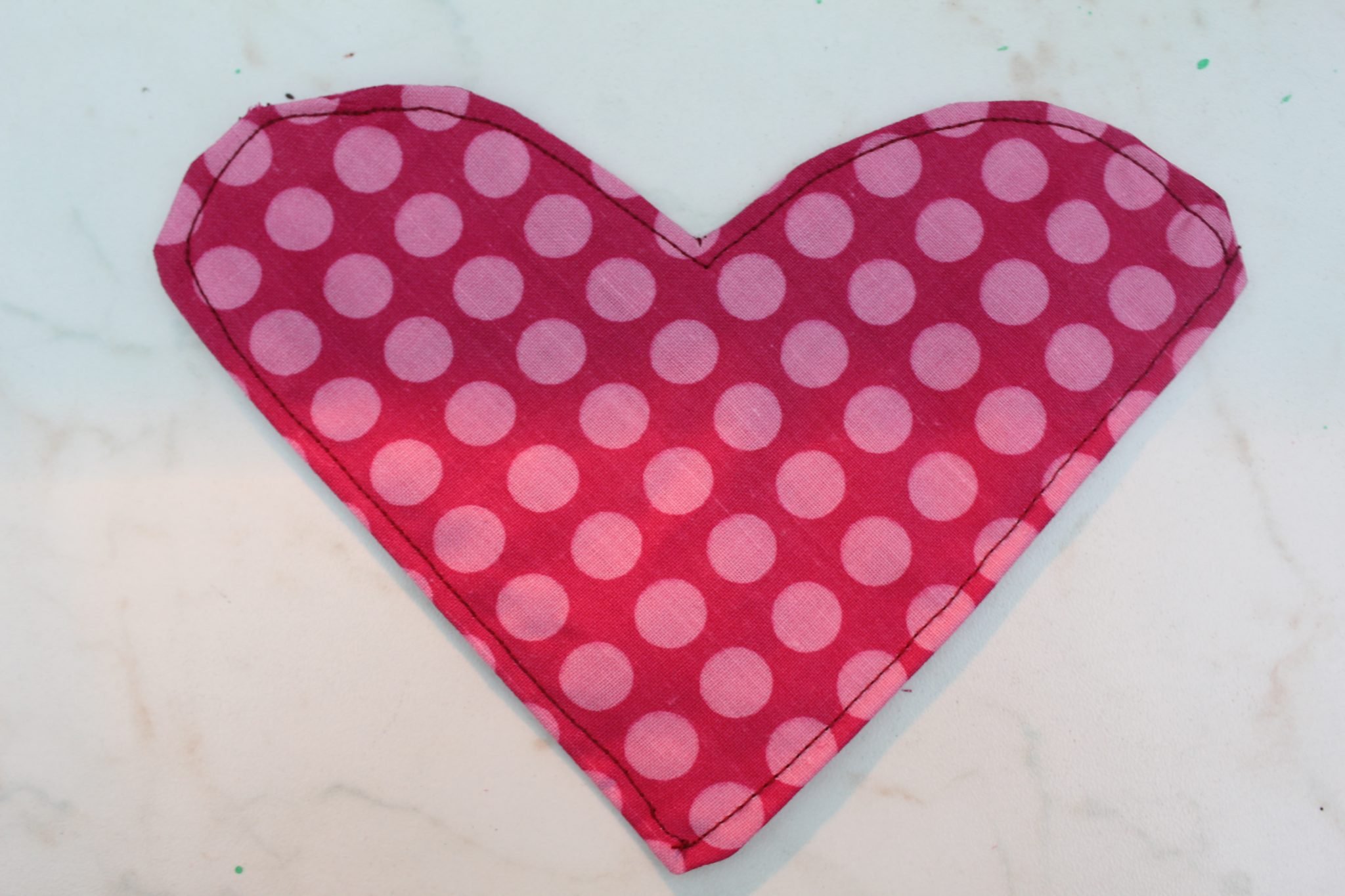 Repeat the process for another double sided heart. If you like to add more interest to your heart bookmark, use a different fabric as I did.
Finish the bookmark
Place hearts one on top of the other.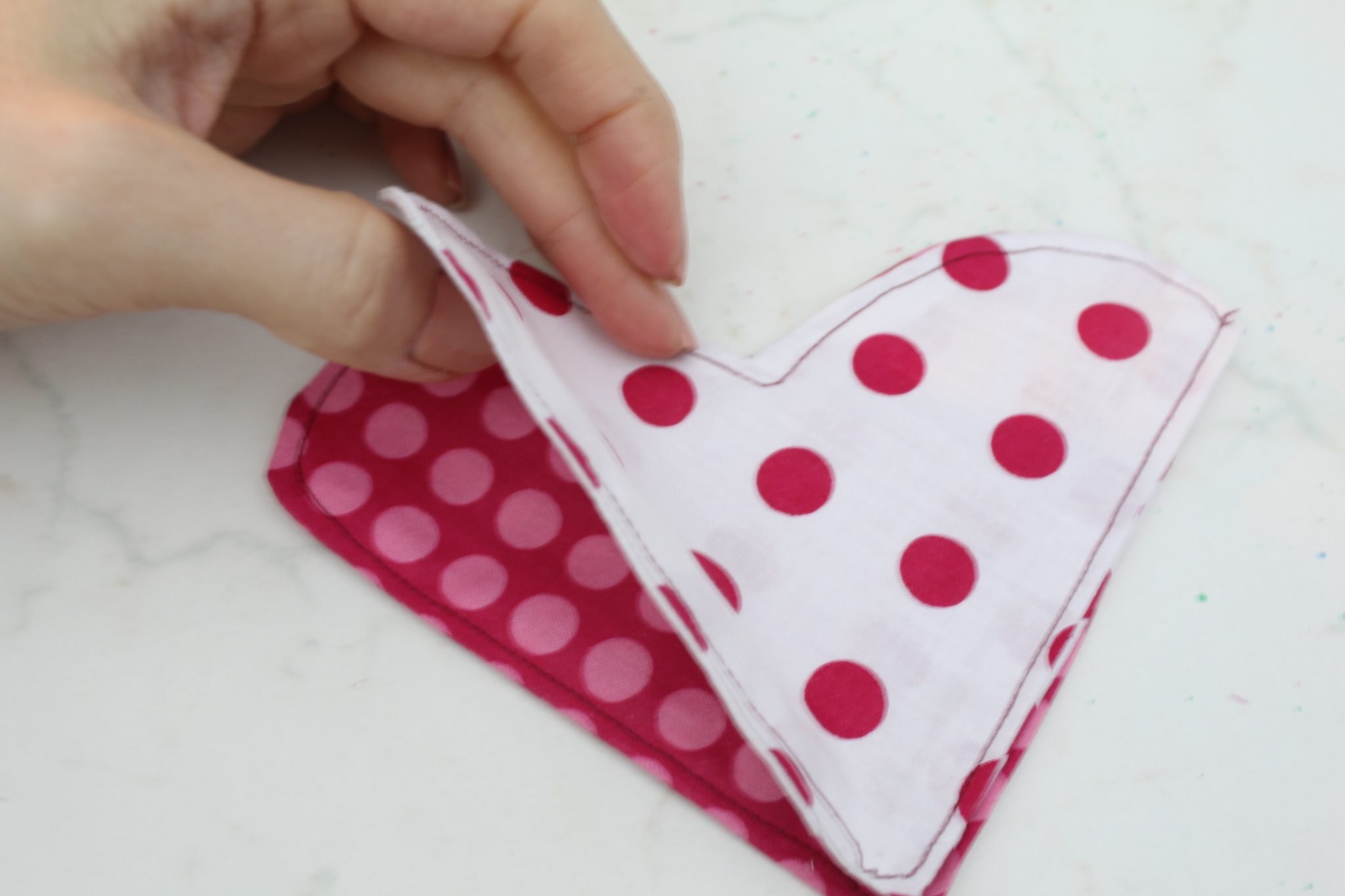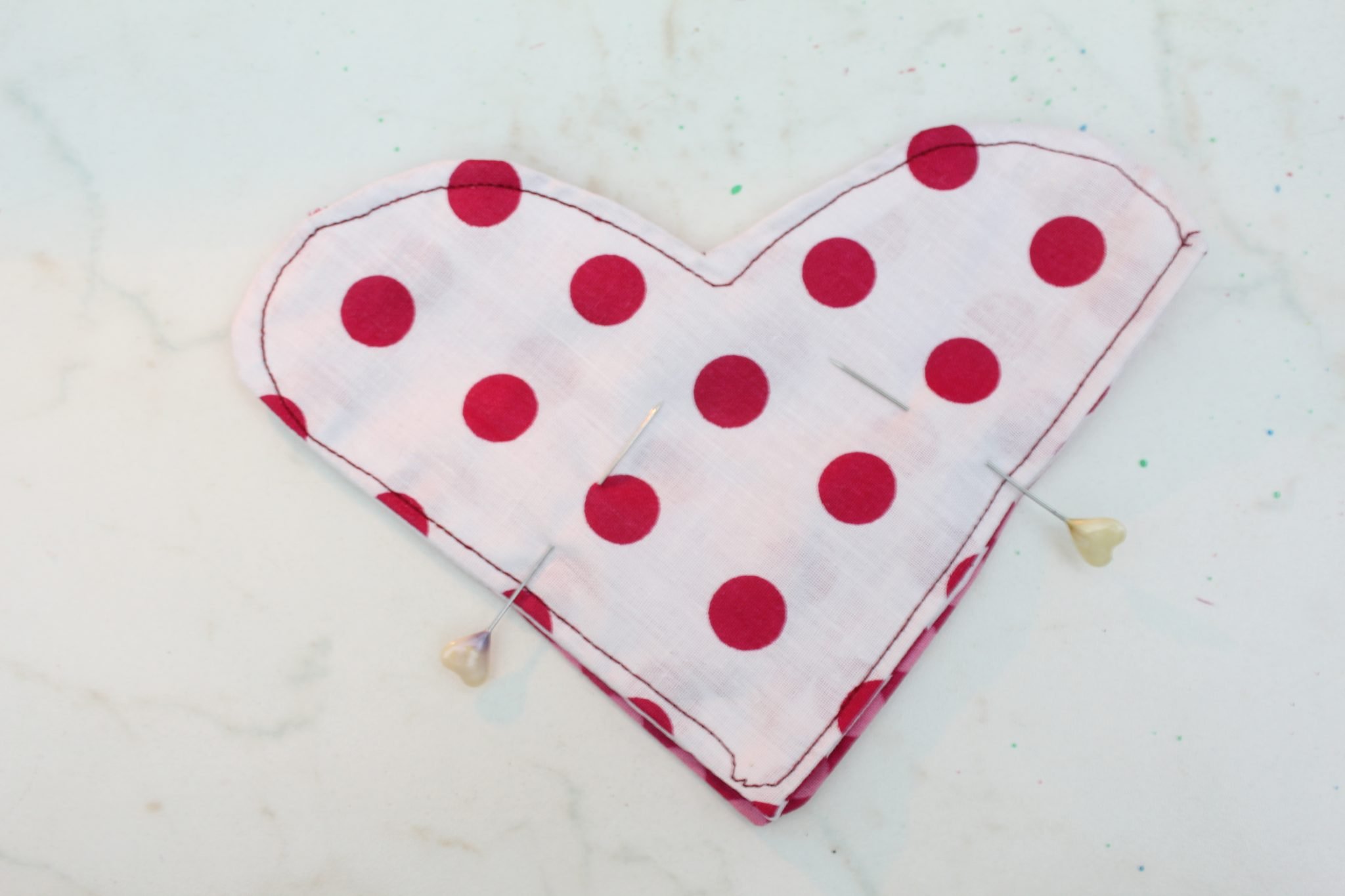 Sew the sides only, sewing right on top of the previous seam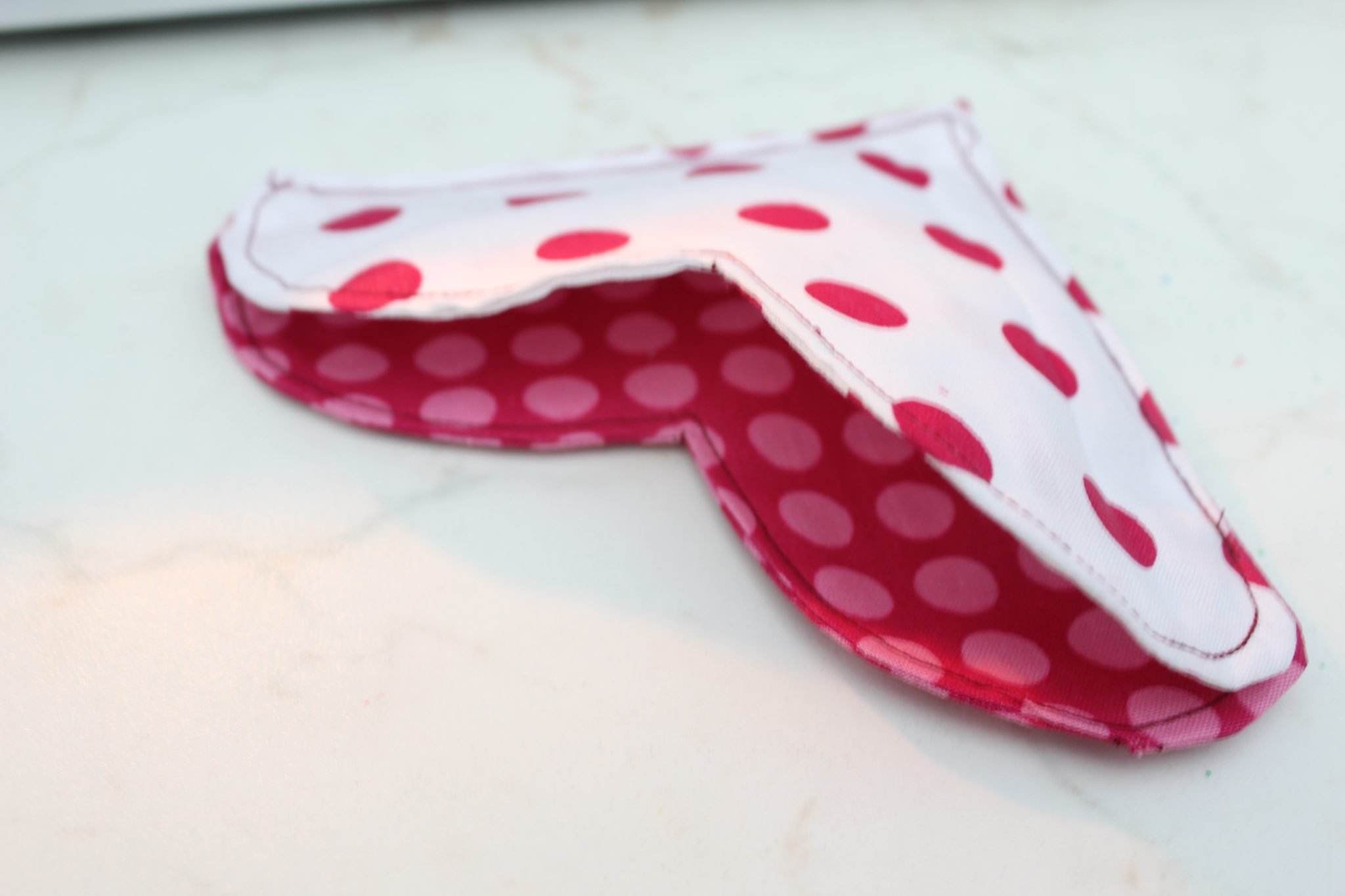 And you're done! Now that you are all warmed up, go make tons of fabric bookmark for all your books and your beloved friends and family!
Pin to save for later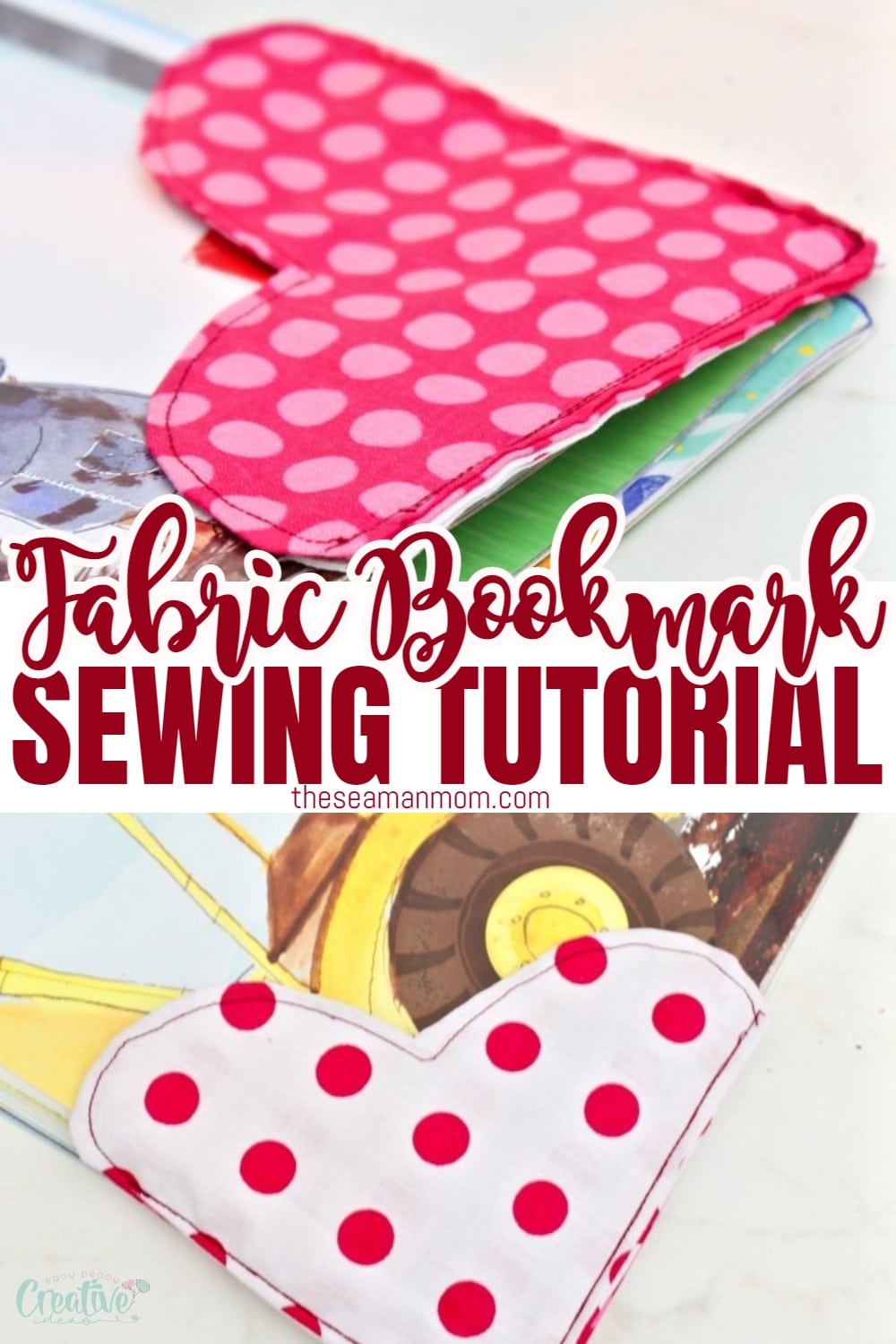 Most popular sewing projects: