Adorable Bunny Drawstring Bag With video instructions
Article may contain Amazon & affiliate links. As an Amazon Associate I earn from qualifying purchases at no additional cost to you.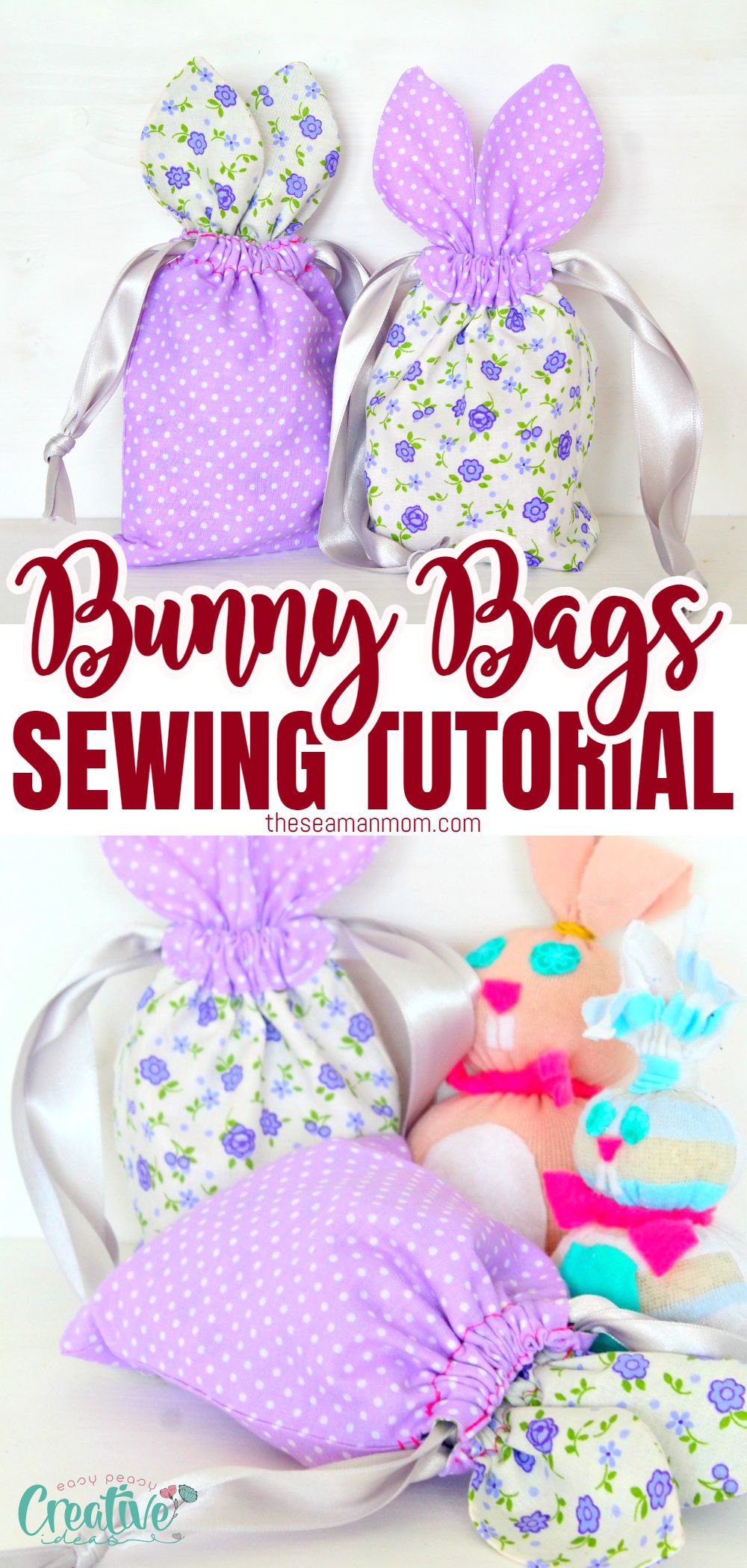 These little Easter treat bags are so irresistibly cute and perfect for hiding Easter treats! Make a whole bunch with this super easy bunny bag pattern!
Bunny bag pattern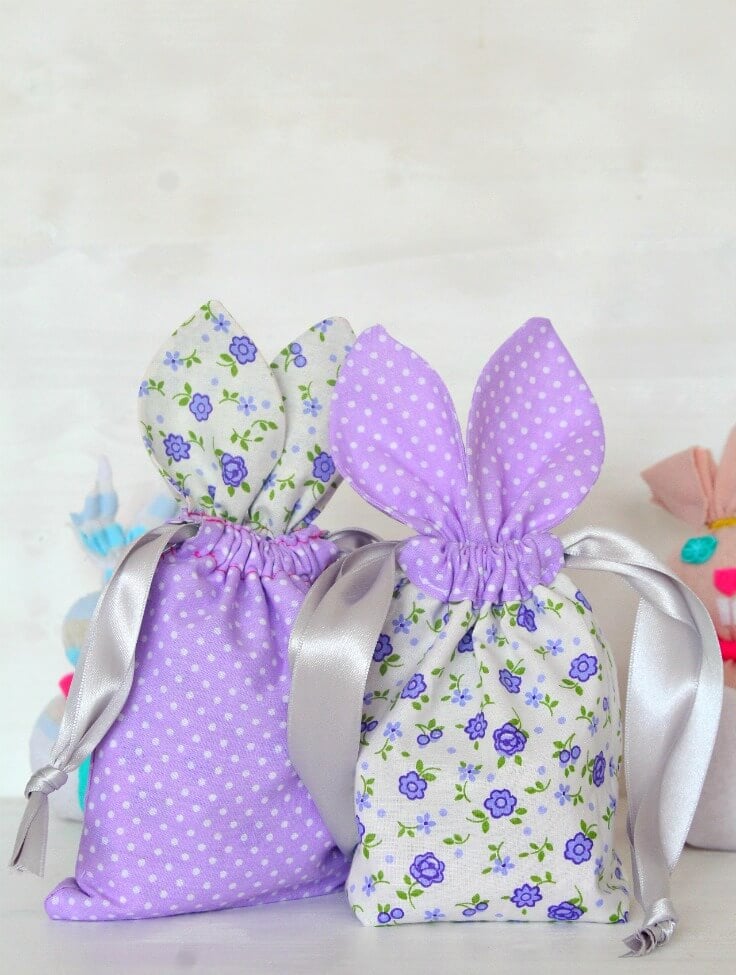 Is there anything more adorable than a bunny? There is now! With this simple bunny bag pattern you'll learn to make super cute Easter bunny bags for all the little ones in your life. These bunny treat bags are so easy and fun to make, you'll find yourself whipping up a whole bunch of them in less than an hour!
---
This tutorial has been converted to a PDF file, available to purchase here. This article is completely free to read.
---
Christmas may be the absolute favorite time of year for most but for little ones, Easter is up there with all the chocolate egg glory. Particularly for those who's favorite fluffy pets are bunnies!
If you're thinking about making some easter goodies for the babies in your life this year then check out this super easy bunny bag pattern to make an adorable bunny treat bag of your own!
More Easter ideas you will love: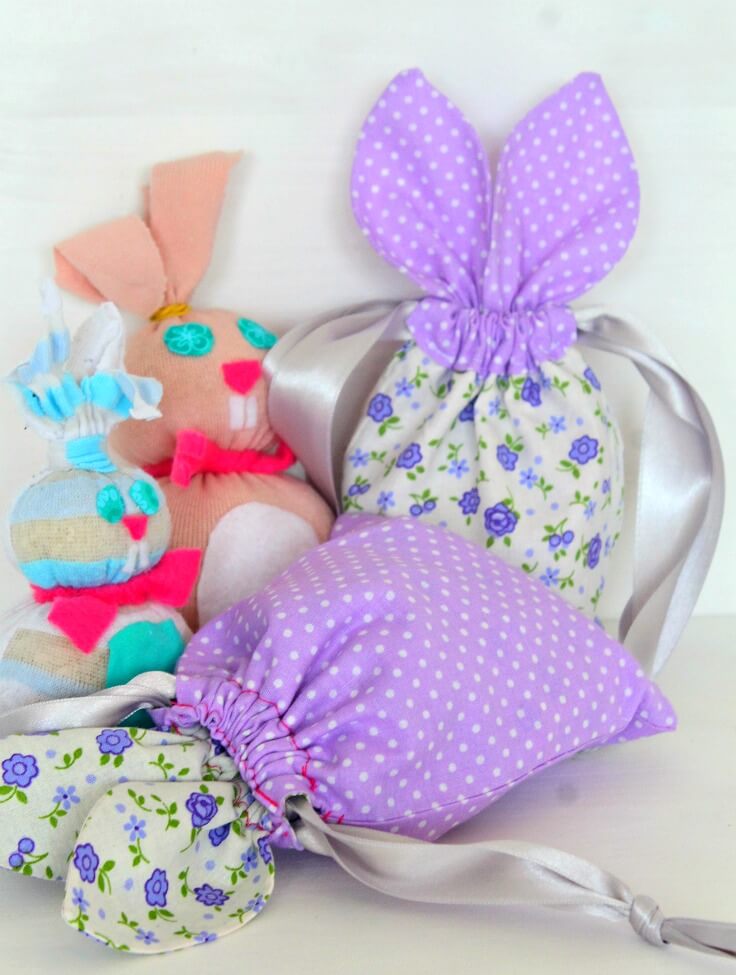 This bunny bag pattern is not only a quick sew up but also super enjoyable! You'll find yourself smiling throughout the whole process because these Easter gift bags are just too adorable!! And imagine them filled up with treats, in the Easter basket! Your little ones will be squealing in delight! These simple drawstring bunny bags are also perfect as as snack bags or just as a cute gift to a bunny lover.
Other beginner projects you might like: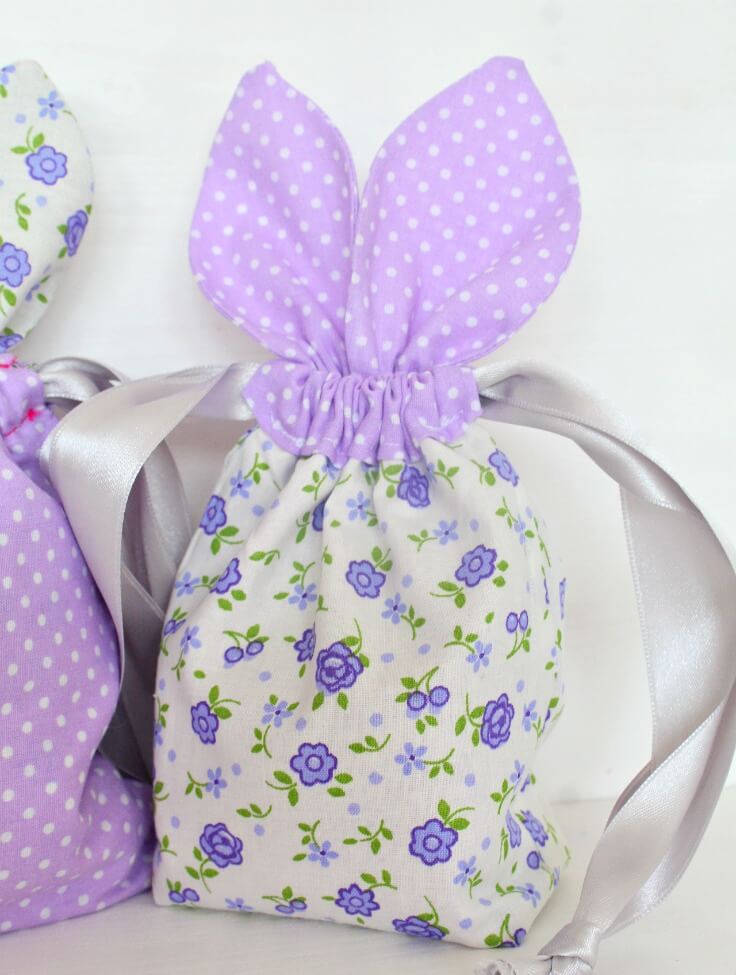 Do you love giving Easter gifts? This bunny bag pattern is the perfect way to show your loved ones how much you care. It's a quick and easy project that will make everyone smile. The finished bunny bag is so adorable, and it's sure to be a hit at any Easter celebration. Plus, it's a great way to use up some of your fabric scraps. Follow my simple tutorial to sew your very own bunny bag!
So what are you waiting for? Grab your sewing notions and tools and let's make an adorable bunny bag!
What do you need to make Easter bunny bag?
2 pieces of fabric (main fabric) for the outer bag of 6″x 8″ (woven cotton works best; similar here)
2 pieces of fabric for the lining pieces, of 6″x 8″ (contrasting fabric is recommended; similar here)
4 pieces of fabric for ears 2.5″ x 4.5″
ear stencil (just draw one)
lightweight interfacing 2.5″ x 9″
matching thread (I used contrast to help you see the steps better)
marker or chalk pen
pins
2 x 18″ ribbon
safety pin
Directions
How to make bunny drawstring bags?
To make the bag
To make the main bag, place outer fabric pieces right side together (RST)
Mark 2″ down from top corner, on the long edge of both sides of the outer pieces.
Place a pin where you made the mark then pin the fabrics all around the rectangle pieces, between those 2 pins (sides and bottom).
Sew down the pinned area with 1/4″ seam allowance.
Repeat these steps for the bag pieces for the lining but leave a gap in the bottom to turn the bag right side out (RSO) later on.
Box the corners if you wish or just leave the corners flat. I did both. If you decide to box the corners, follow the method here or here.
Fold the flaps and place the outer bag and lining "face to face".
Match the top flaps RST, pinning at the sides.
Sew around both flaps, sides and top. Backstitch at start and finish. Take care not to sew into the existing seam.
Turn bag RSO through the gap in the lining, fold the fabric at the gap inside and do an edgestitch then press the bag.
Push the lining inside the outer bag.
To make the ears
Make the ear pieces. Using the ears template, draw an ear onto the wrong sides of the ear fabrics.
Iron the interfacing onto the wrong sides of 2 ear fabrics.
Place one ear with interfacing and one ear without interfacing, RST and sew down the template, leaving the bottom open.
Trim off the excess fabric of the raw edges of the ears and turn ears RSO through the bottom. Then press flat.
Assemble the bunny bag
Arrange the ears on the bag. Fold one flap towards you and place ears on the remaining flap, in the middle. Pin and sew down.
Flip ears up, pin and sew down the top of the flap, backstitching start and finish.
Fold the other flap towards the inside of the bag and sew 2 similar lines as above (no ears for this flap though)
Take 1 ribbon and attach a safety pin to one end. Pass through both channels made in the flaps until it comes out the same side where you started. Knot ribbon ends together.
Repeat with the other ribbon but starting from the opposite side.
Now just pull the ribbons to close your bunny bag and you're done!
And there you have it, a super cute bunny treat bag pattern! I hope you have fun with this little bunny bag! If you make one, don't forget to let me know in the comments below.
You can also share a picture on my Facebook page. I would love to see your creations! Happy sewing!
Pin to save for later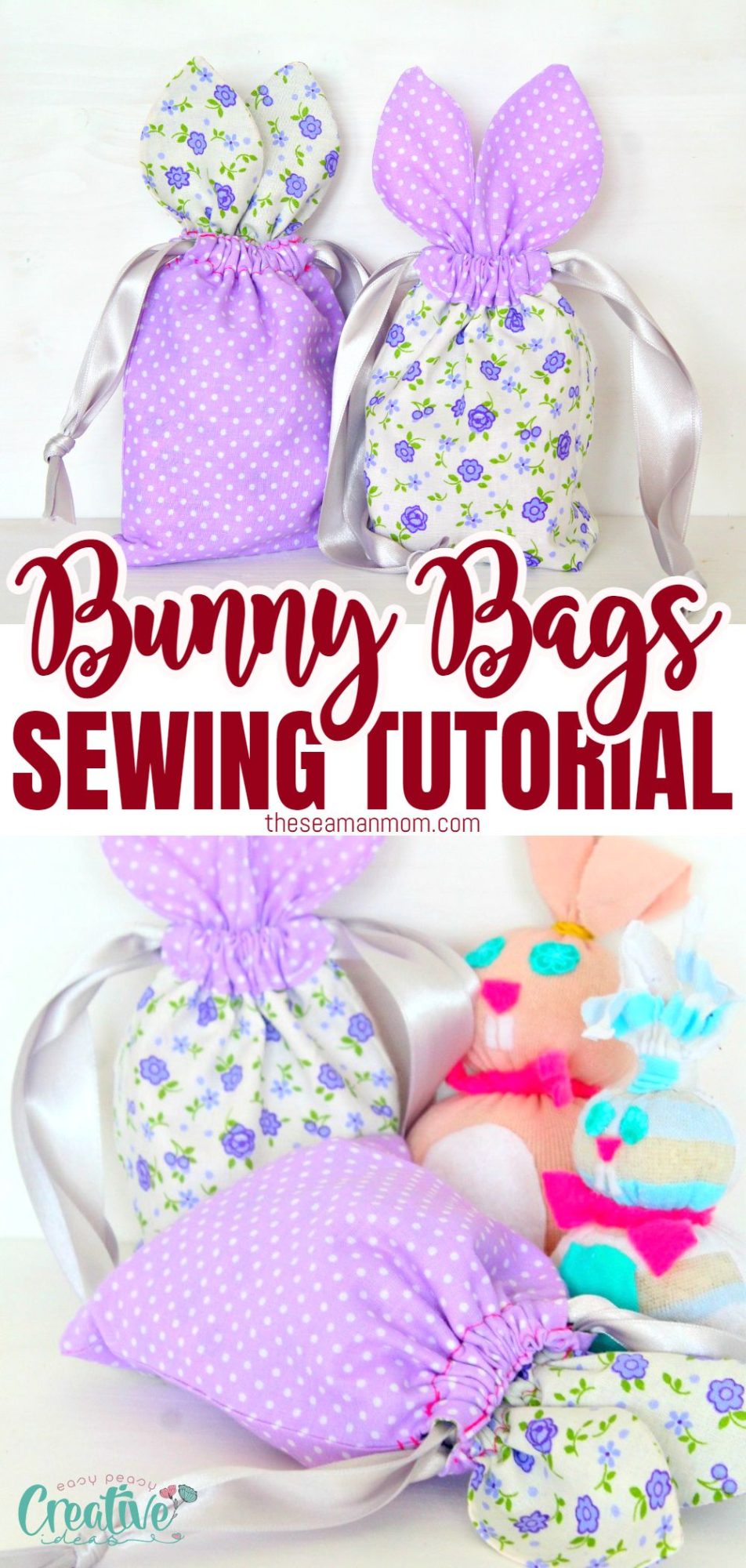 Most popular sewing projects: