Make your own purse with minimal sewing! This fun evening purse is so easy to sew from a placemat or simply a round piece of fabric!
Placemat purse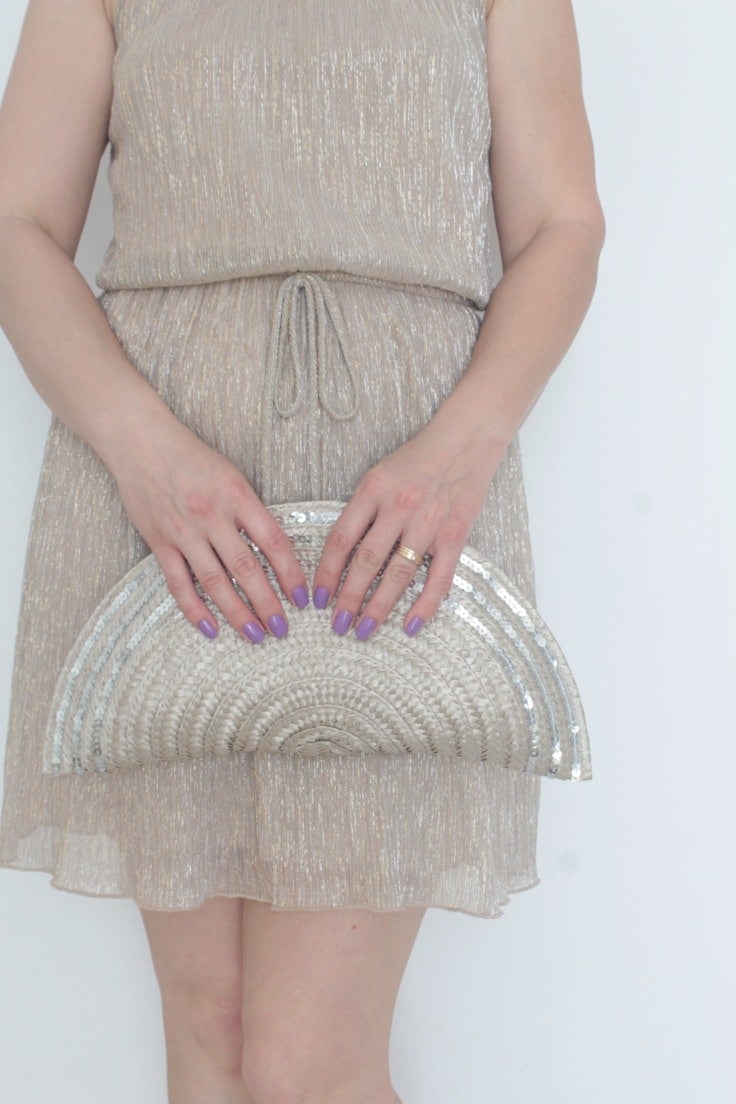 I've got into the bad habit of grabbing stuff without really needing it just because it's pretty or sparkly! That's what happened with the placemat in this evening purse I just made! It was nice and shiny and had the perfect color as I'm so into neutral lately so it had to go in my shopping bag. I had no clue of what to do with it at that time but i figured something will eventually come up and I'll thank myself for spending money recklessly!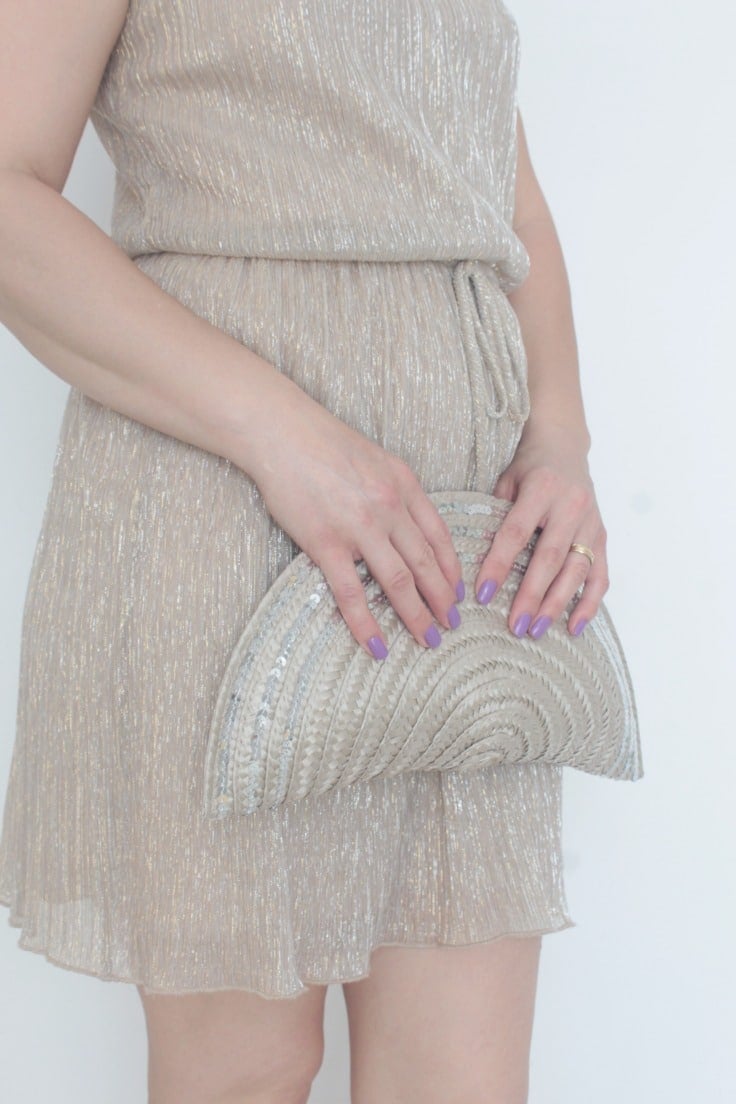 And just the other day it struck me! This lovely placemat would make a wonderful placemat clutch that I can use as an evening purse. A girl can never have enough bags and since I'm really lacking in the evening purses department this seemed like a brilliant idea to me!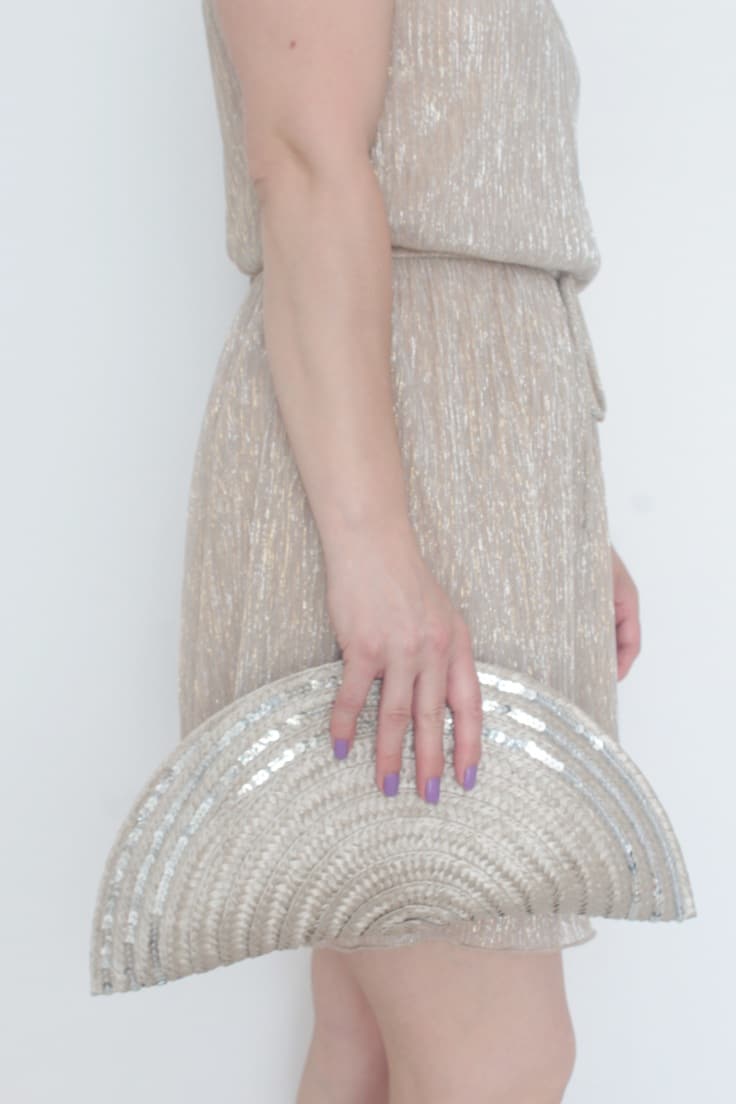 More bag ideas you might like:
I'm completely in love with this evening purse I'm actually considering making couple more for every day use! This placemat bag is perfect for storing the stuff I carry with me on a daily basis: phone, house and car keys, ID's, tissues and a gloss.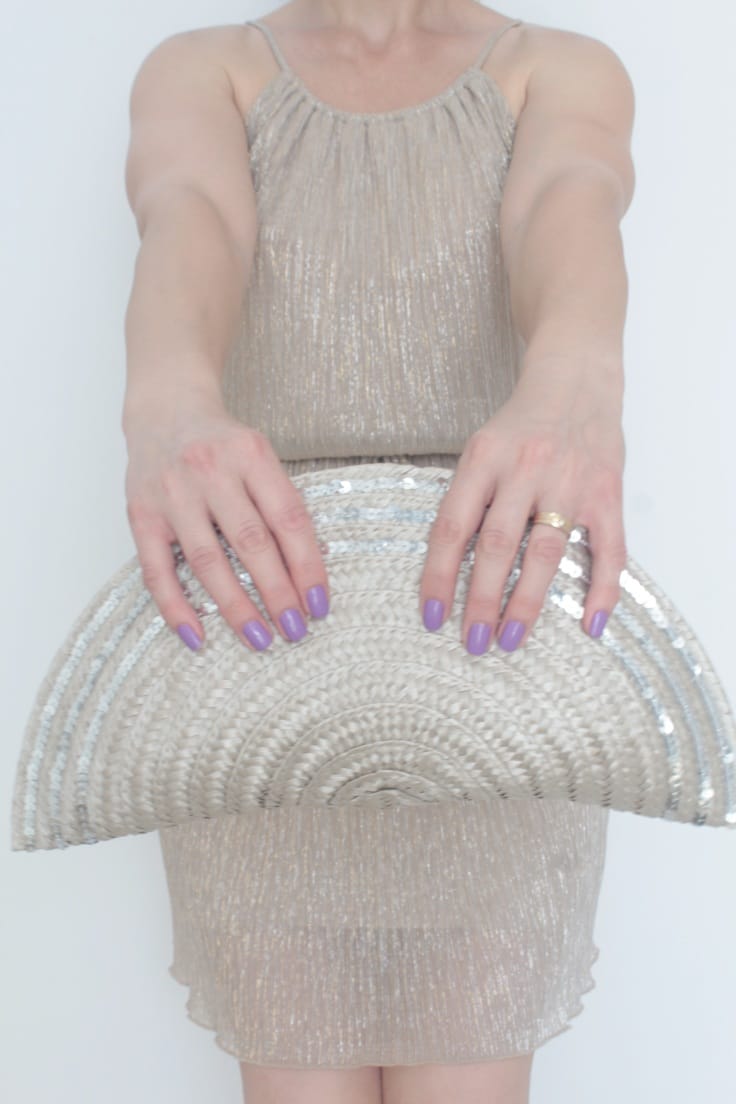 This little bag is not only super fun and crazy quick to sew but it's practically ready in just a blink of an eye! 10 minutes, the most! Perfect project for beginners and a great way to practice your zipper or magnetic snap skills. I used magnetic snaps for my purse but a zipper would do well too, it just takes a little longer to sew a zipper so I couldn't be bothered.
I added lining to my bag but if you want yours to be super quick, skip the lining. The purse will look just as great!
Evening purse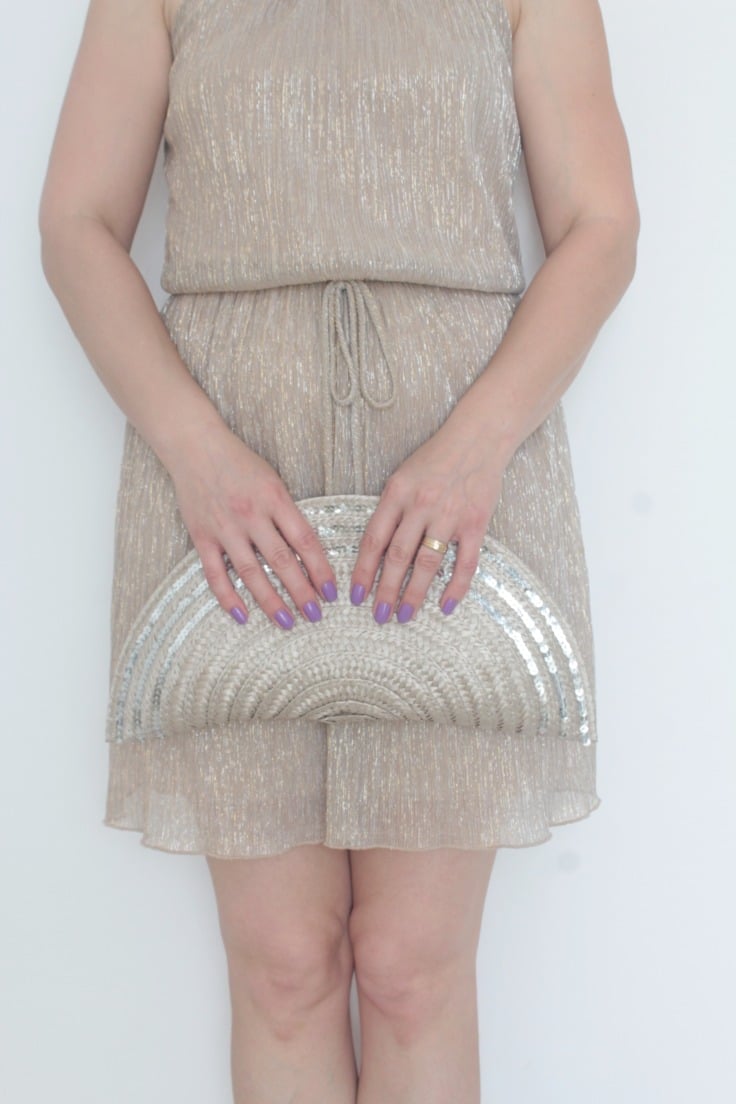 Materials:
woven placemat with sequins (or any placemat with a little bling)
optional – fabric for lining
fabric marker
scissors
2 magnetic snaps
clips
jeans needle
matching thread
sewing machine
pressing iron
Directions:
If adding lining, place the mat over the lining fabric and trace around the placemat with the fabric pen.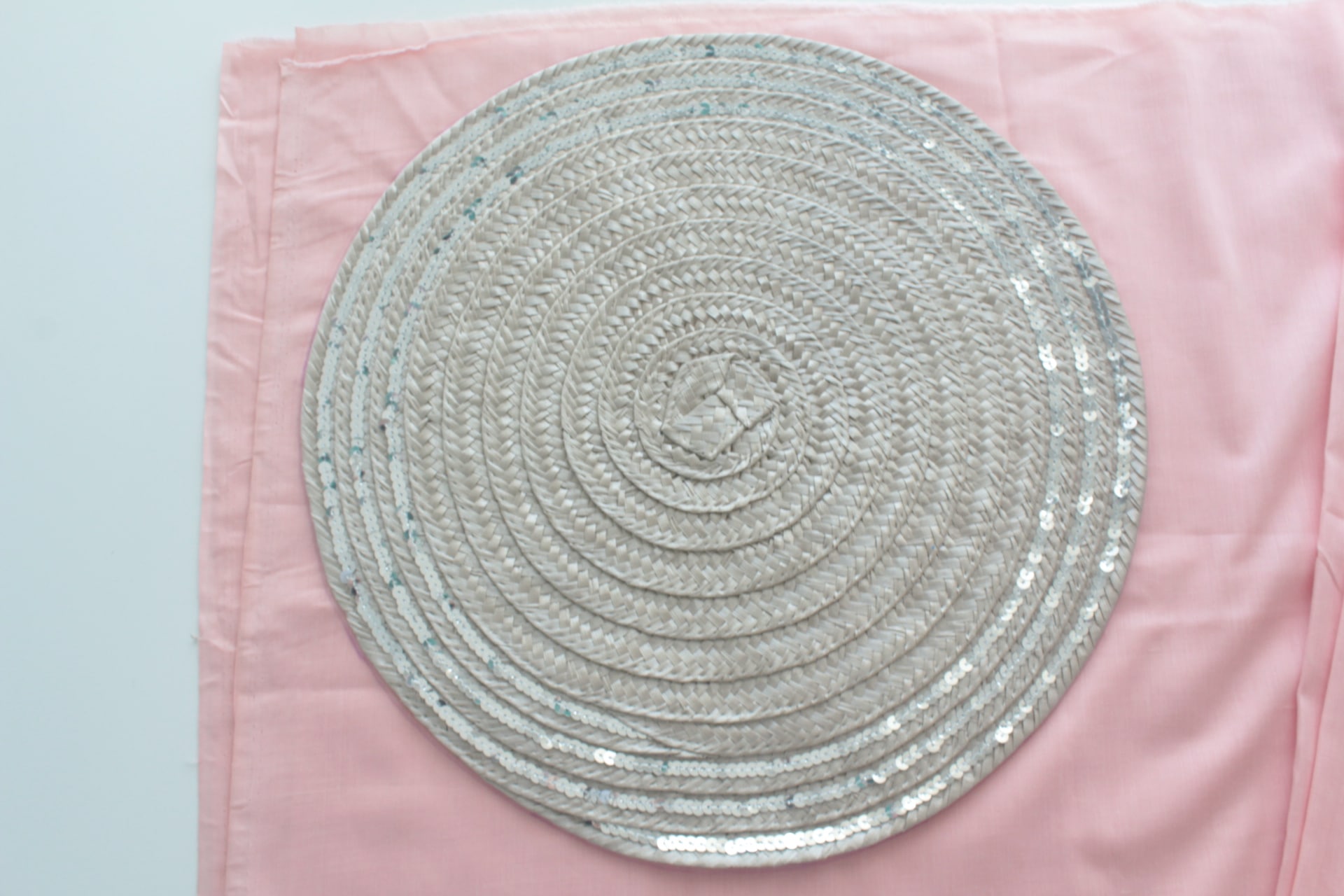 Cut out leaving 1/2″ allowance.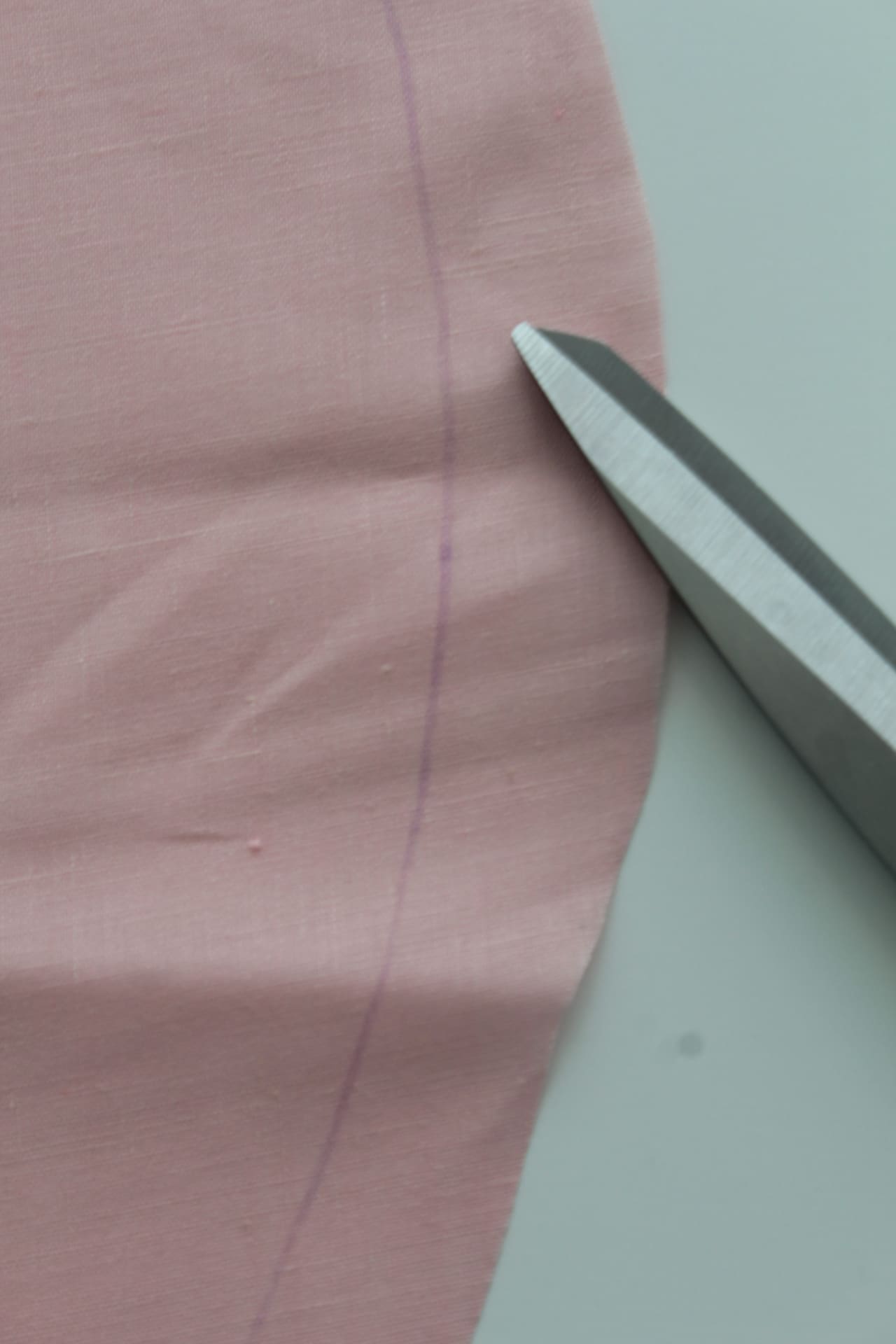 Cut notches into the allowance.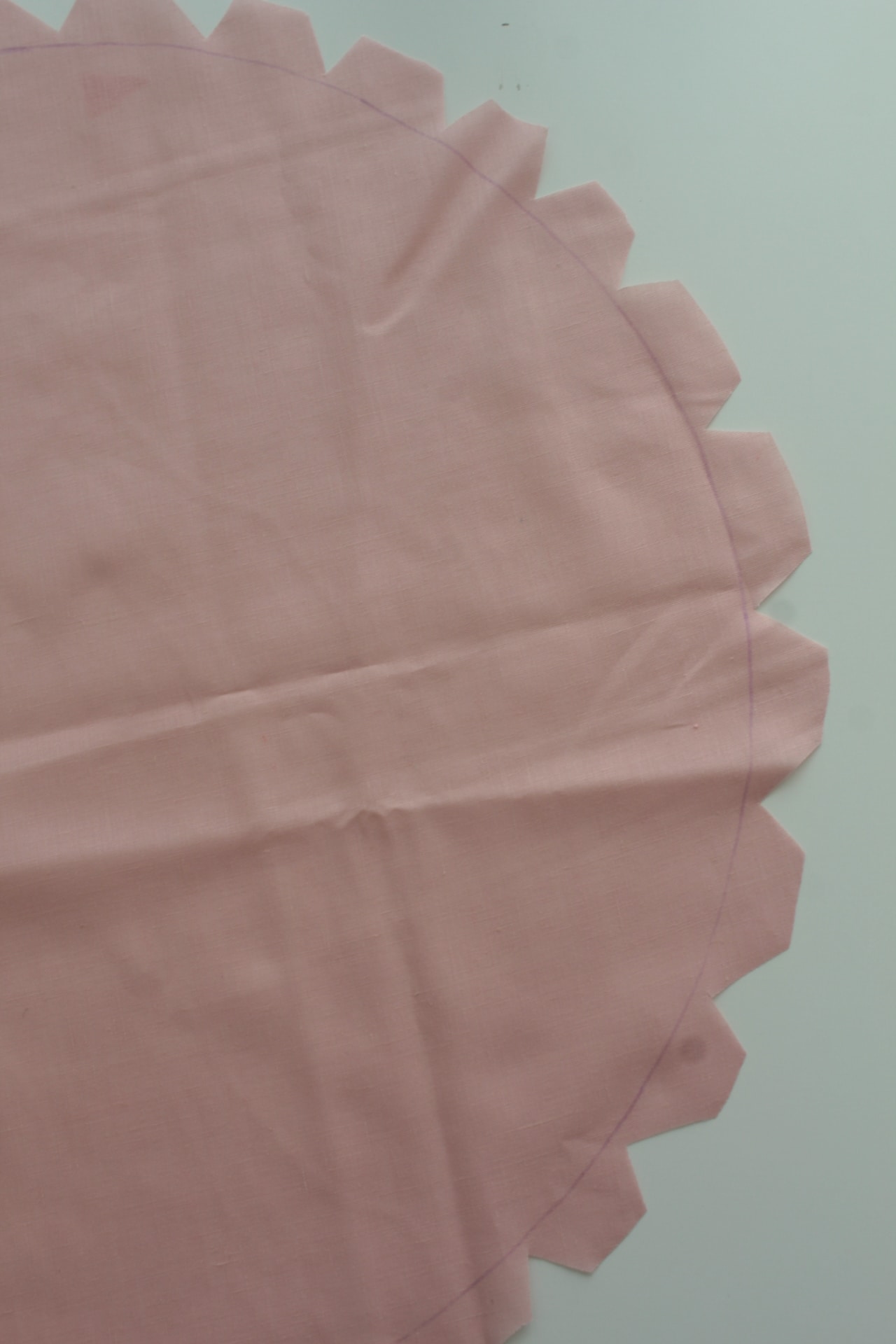 Press the allowance towards the wrong side of the fabric, with your iron on steam, using the circle you traced above as a guide.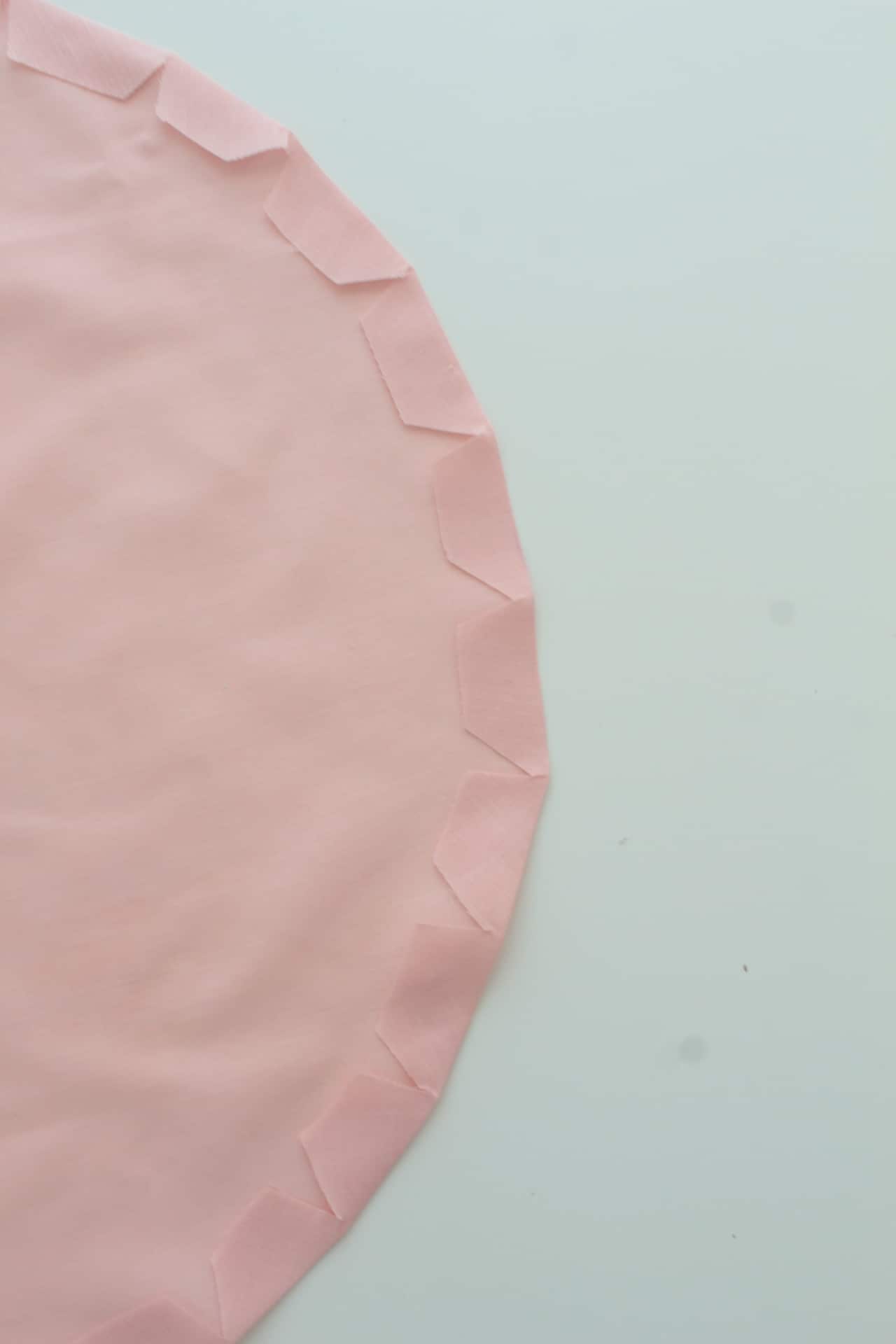 Mark where you want to add the closure and attach the magnetic snaps (use this tutorial if you need to learn how to attach magnetic snaps)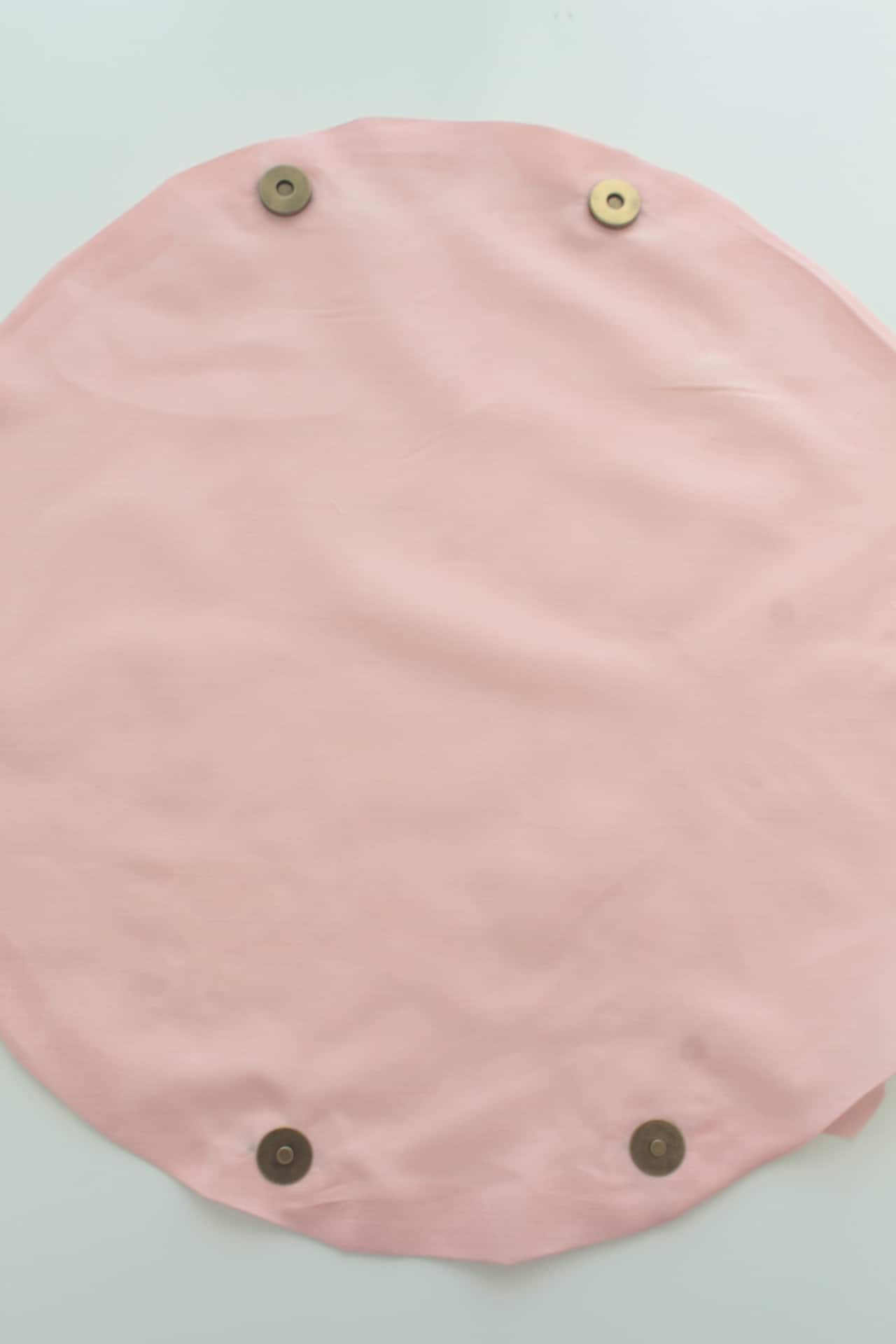 Place the placemat wrong side up and the fabric circle right side up and clip the two together.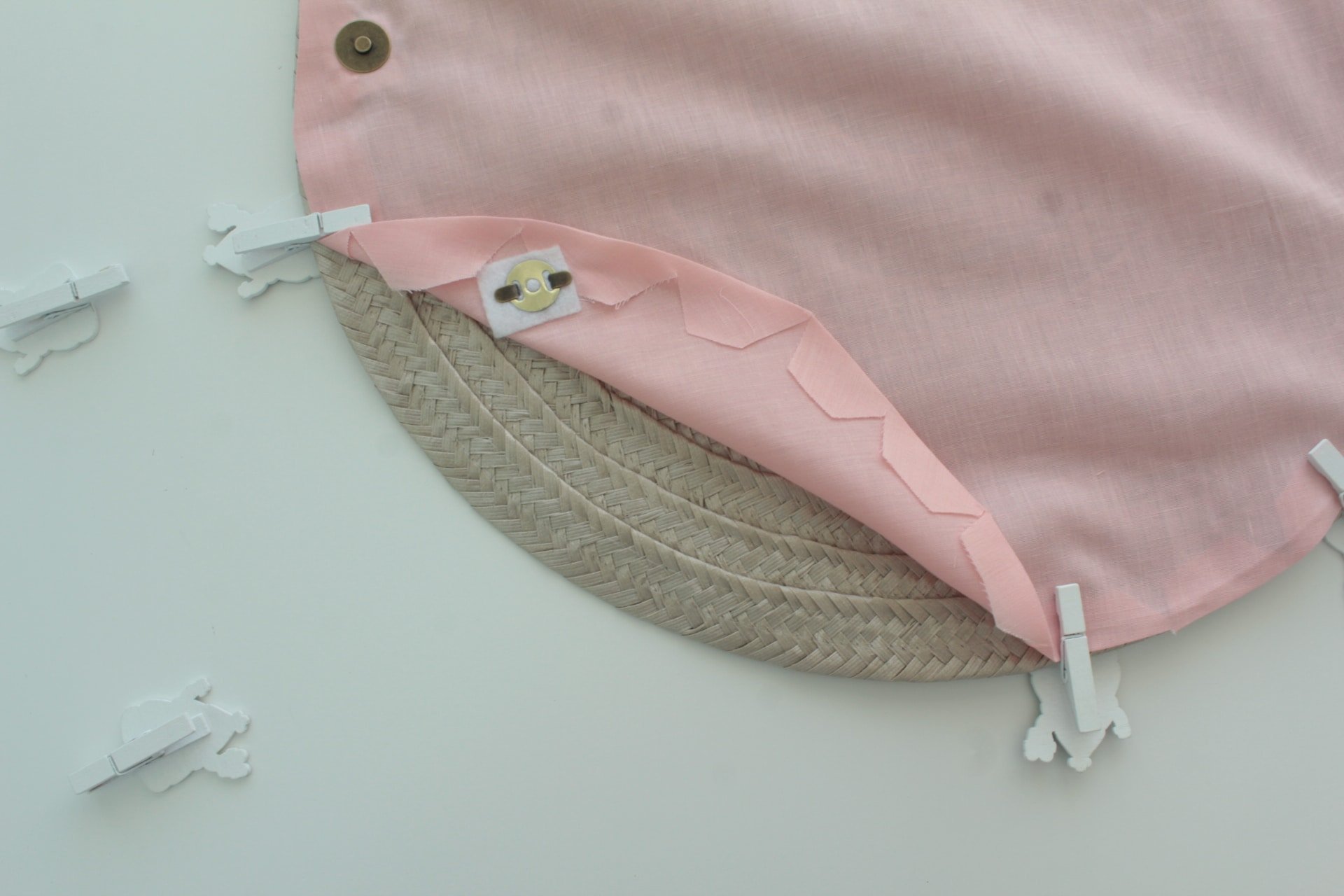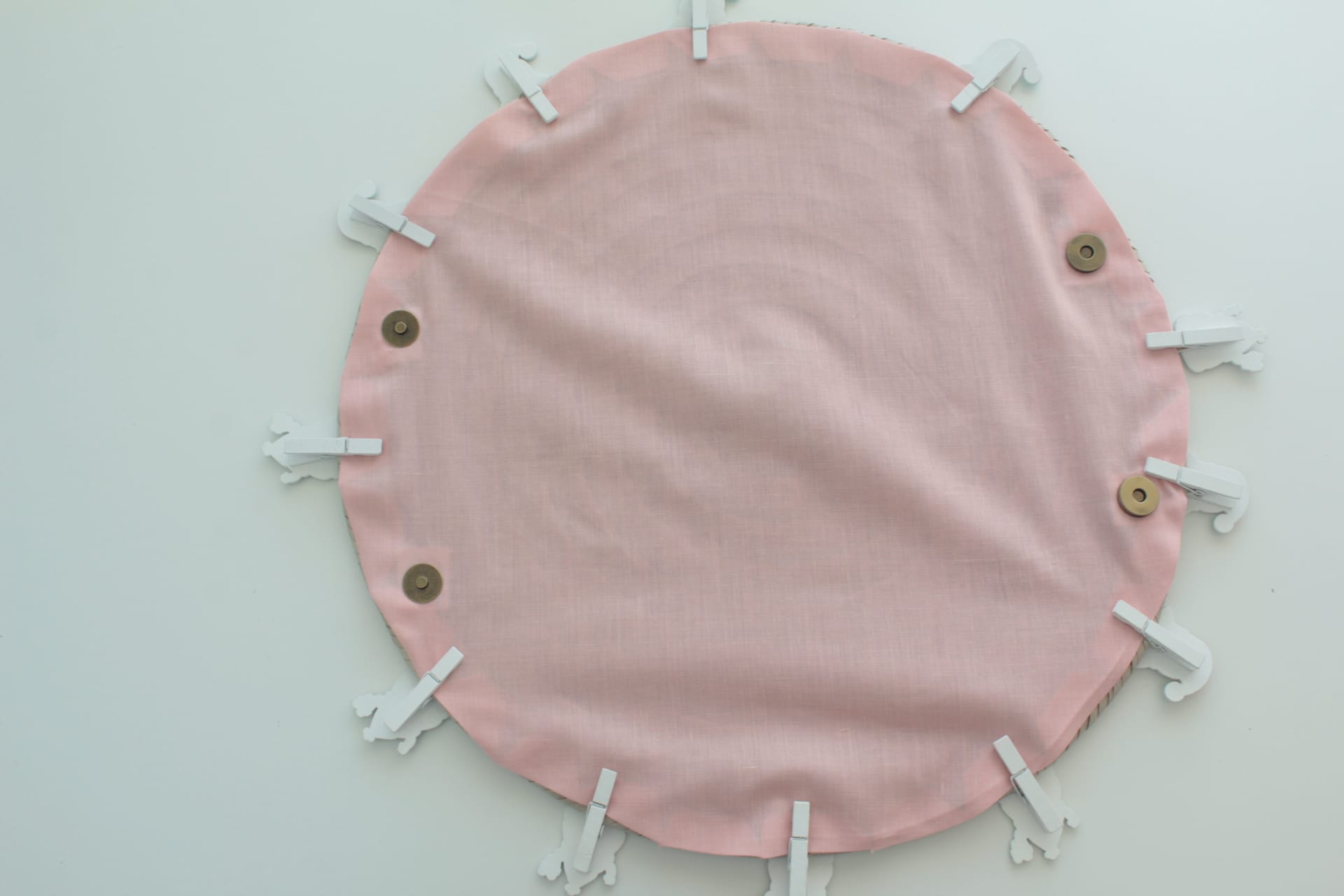 Sew around the circle with 1/8″ allowance.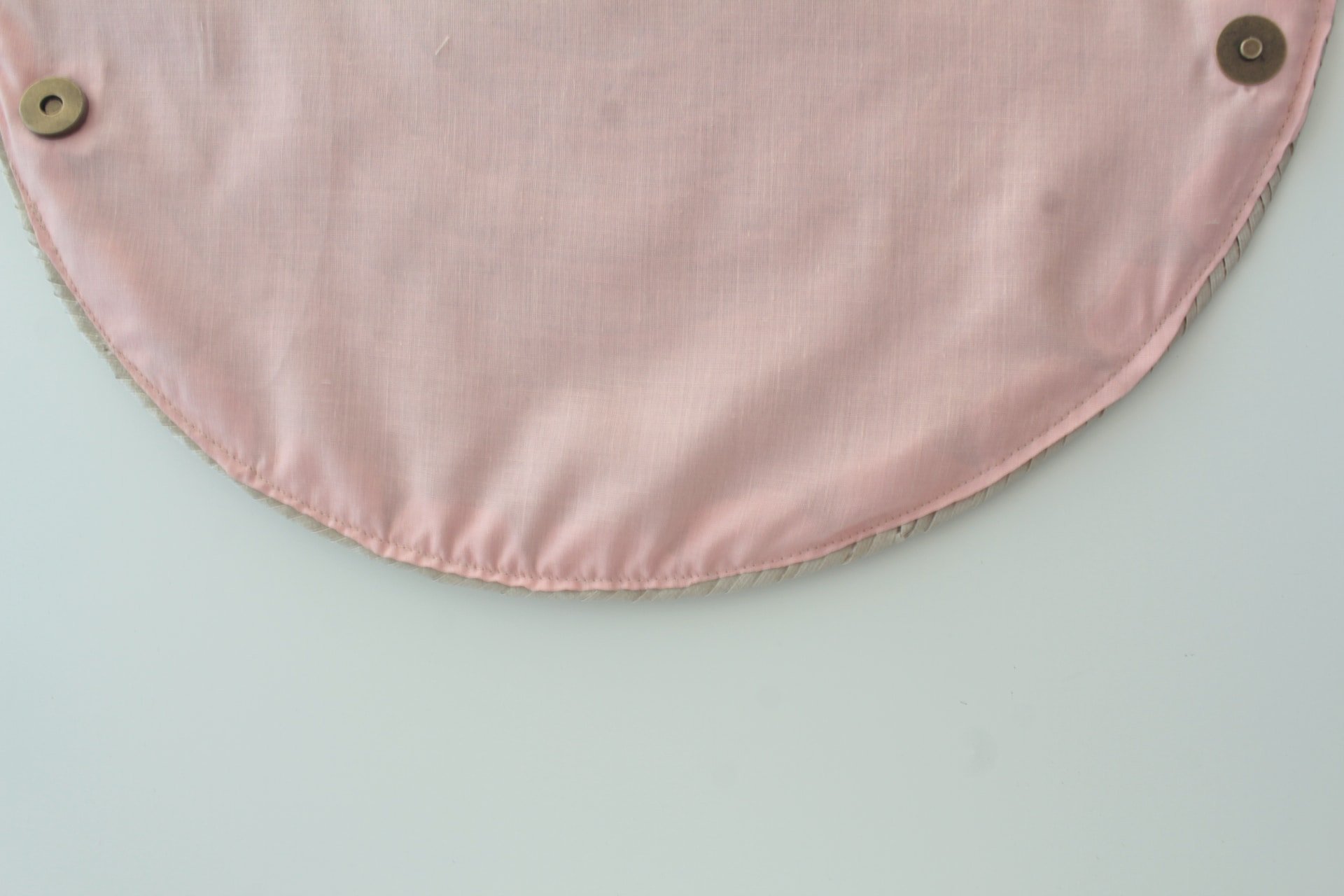 Fold the purse and close the snaps.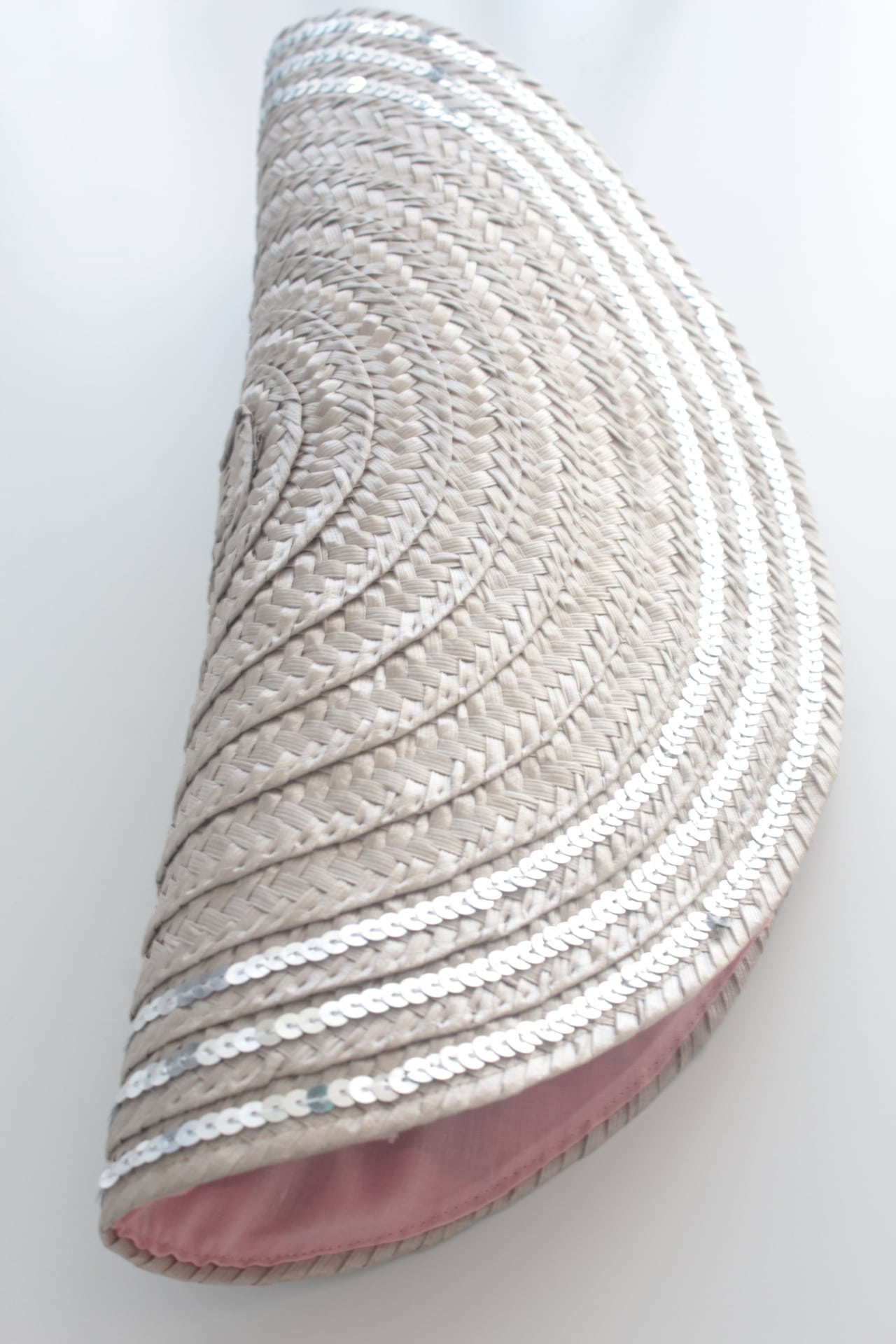 Sew the sides about couple of inches on each side.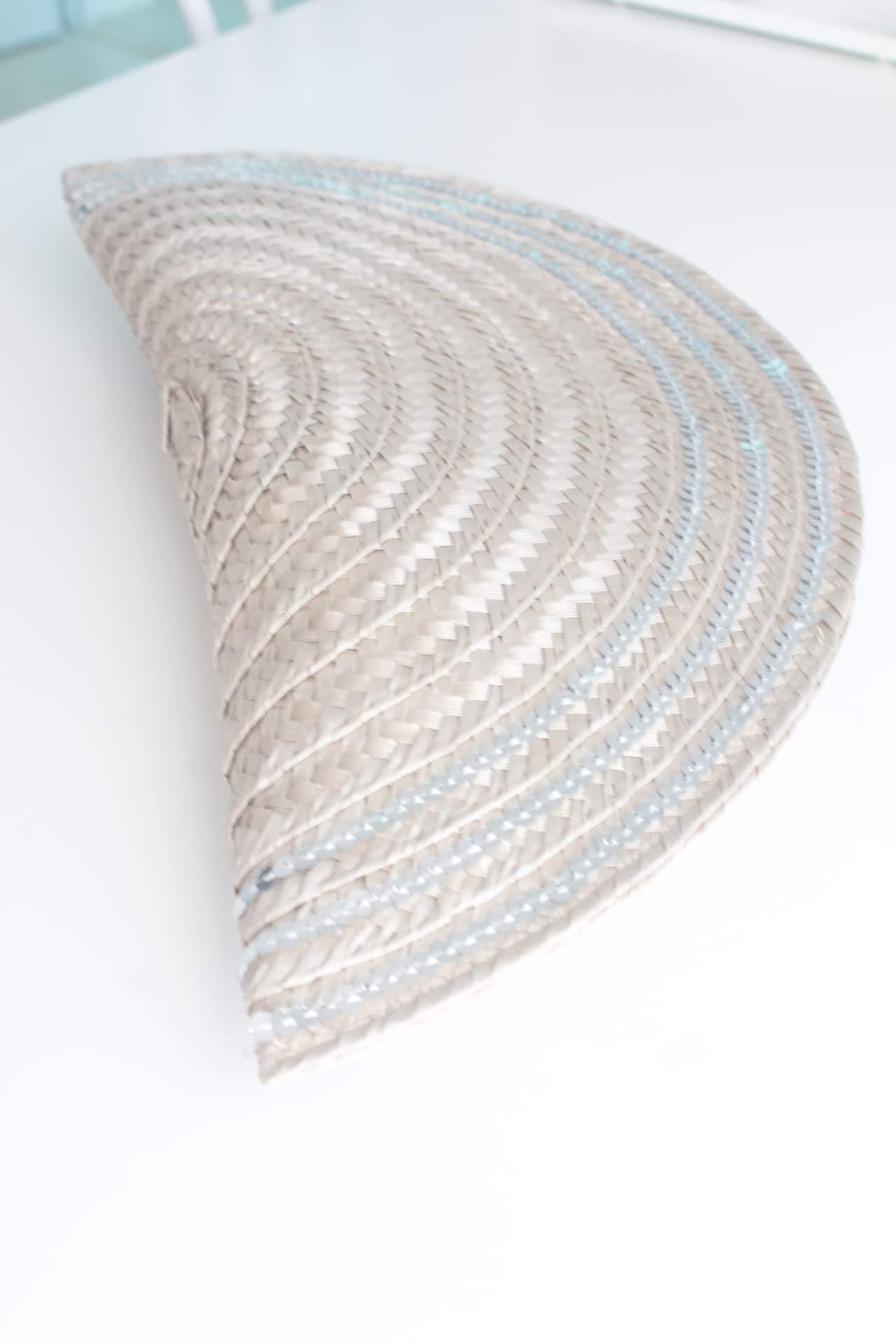 And that's all, your evening purse is done! Enjoy!
If you liked this tutorial please let me know in the comment section below and don't forget to rate it! Thanks!
Pin to save for later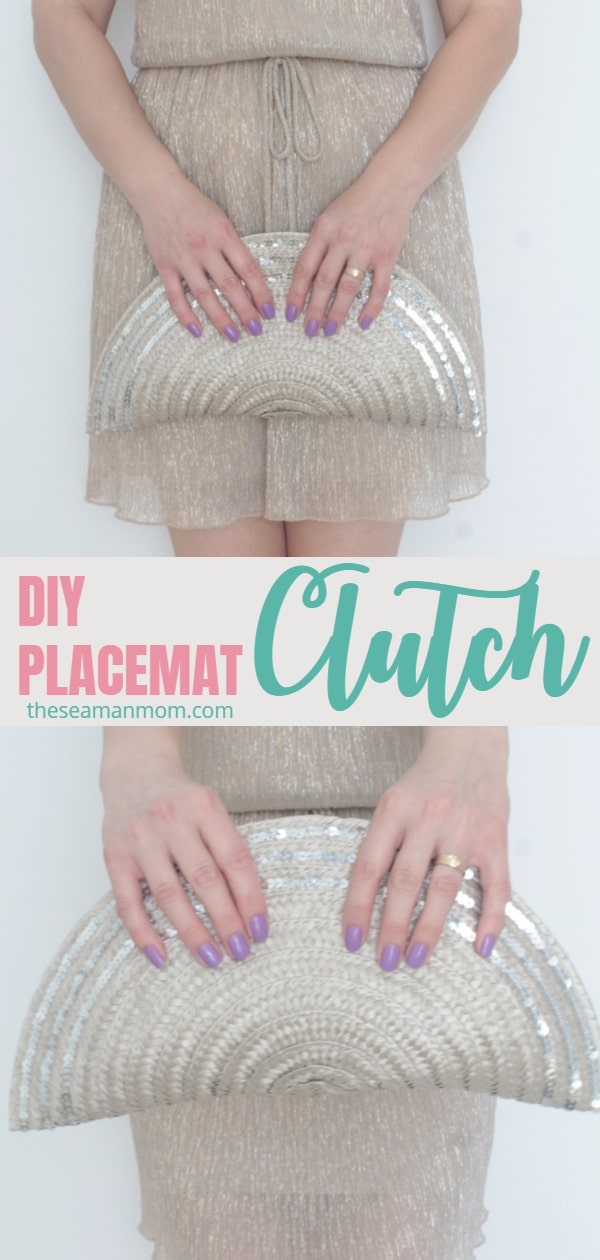 Most popular sewing projects: