Does your sewing pattern tells you to use a magnetic snap but doesn't give any instructions? No worries, here's a short and easy tutorial on how to add a magnetic snap to any sewing project.
How to add a magnetic snap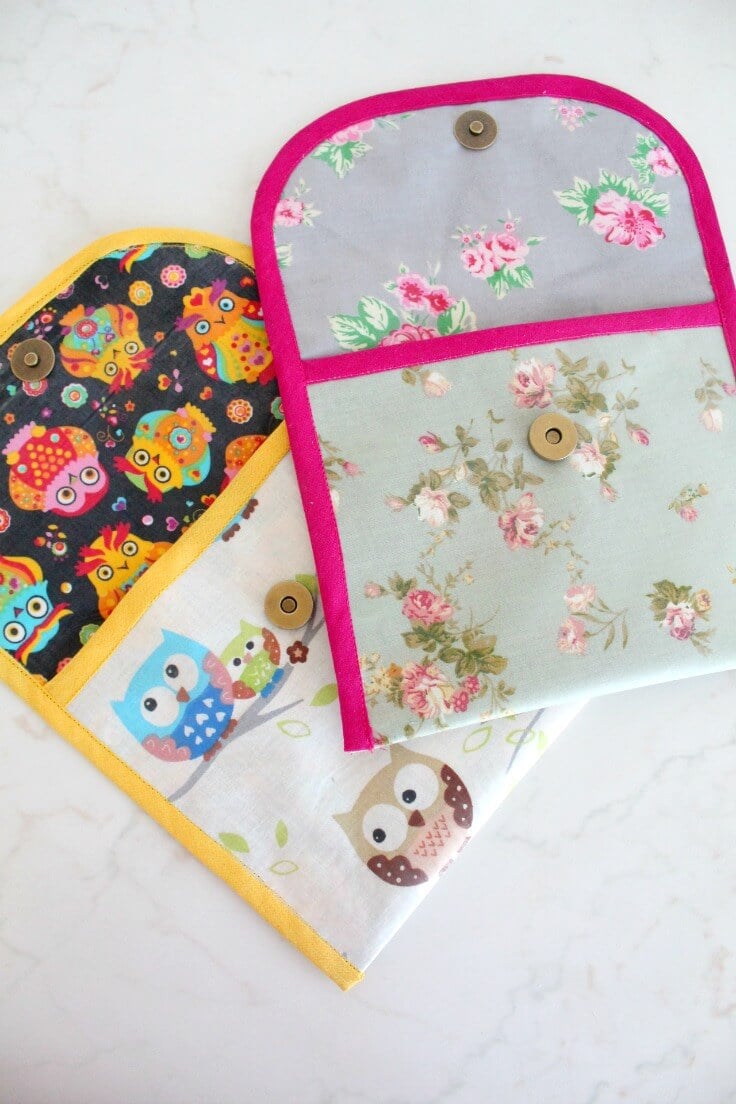 Adding magnetic snaps to my sewing projects used to scare the bejeezus out of me and that went on and on for ages! Until I finally took the plunge and decided to experiment some with these little monsters! Guess what? It's so super easy and here I'll show you how to add a magnetic snap without shading a drop of sweat!
I love a magnetic snap on my bags, it's so easy to use and convenient and most snaps are pretty sturdy too and a touch of classy to any purse or bag. Any magnetic snap will have 2 prongs and 2 washers. You're also going to need to use some scraps of interfacing and some padding (optional). So it pays to keep those scraps, you never know when you're going to need them.
I've used these snaps for a snack bag project I've just finished (and I'm totally smitten with the results) – tutorial coming shortly, where I used laminated cotton fabric (tutorial here) which is pretty sturdy so I didn't have to use padding but if your fabric is soft you'll need padding and interfacing. You'll also be inserting a magnetic snap between the exterior and lining pieces of your sewing project. You won't want the back of these magnetic snaps to show.