10 Minutes sew DIY hand warmers
Article may contain Amazon & affiliate links. As an Amazon Associate I earn from qualifying purchases at no additional cost to you.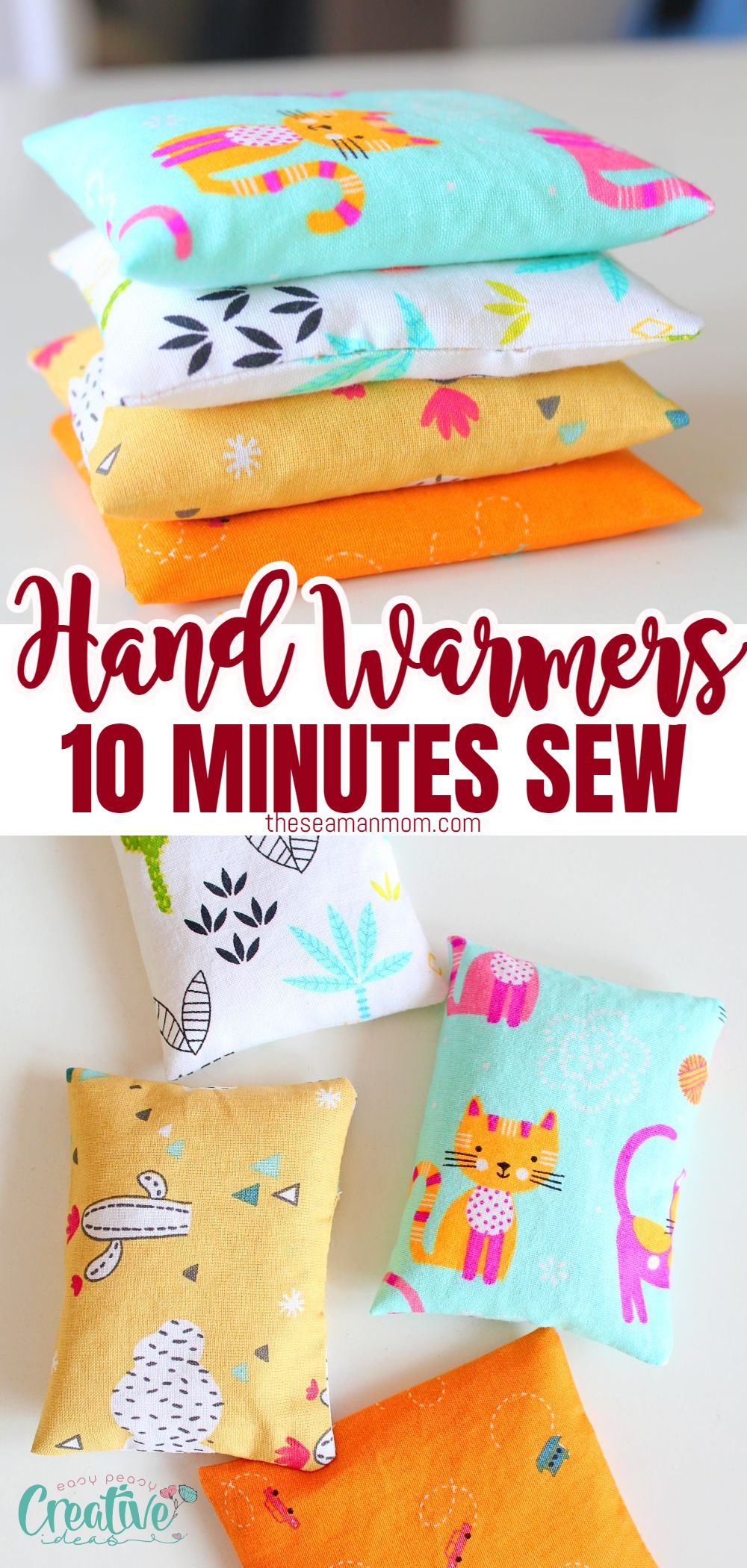 Say goodbye to icy fingers and say hello to cozy comfort with these easy to sew DIY hand warmers. Don't let cold hands ruin your day – warm them up with this fantastic 10 minutes sewing project!
DIY hand warmers sewing tutorial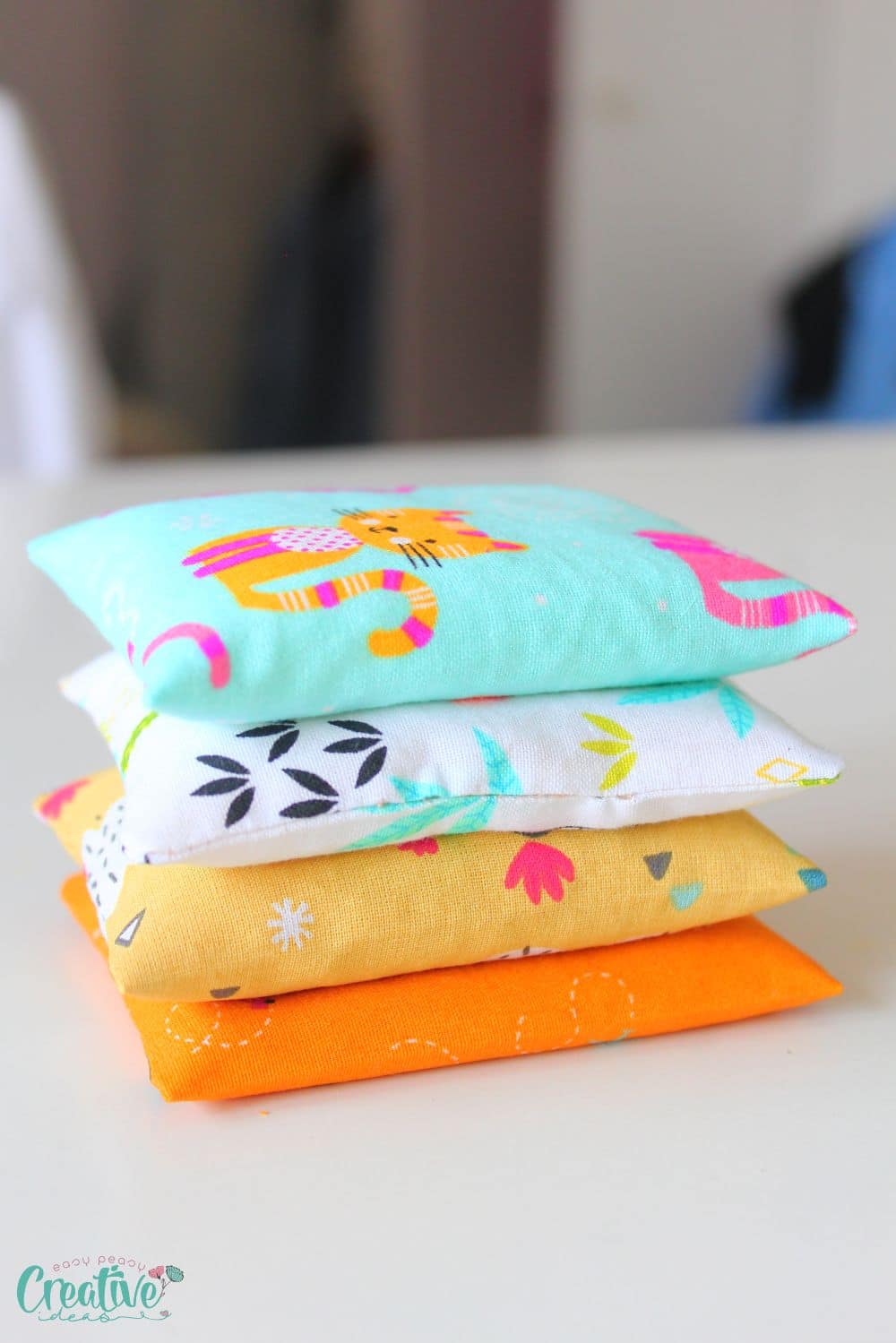 Have you ever found yourself dreading the winter chill, dreaming of a way to combat the relentless cold? Look no further! In this tutorial, I will guide you through the wonderful world of DIY hand warmers – the perfect solution to cold hands.
This super simple project takes about 10 minutes for each hand warmer so you'll whip up a bunch of these in no time, whether you're a sewing wizard or a novice with a needle. Worried about keeping them clean? No worries – I'll share tips on how to wash rice hand warmers, ensuring your cozy companions remain fresh.
Plus, for those who crave a touch of creativity, we'll explore adding a decorative flair to your hand warmers. So gather your materials, get ready to warm up, and let's dive into the world of DIY hand warmers together.
Don't let cold hands ruin your day – warm them up with this fantastic project! Embrace the cozy comfort that DIY hand warmers offer, and let them be your trusty companions throughout the chilly days ahead.
---
This article has been converted to a PDF file, available to purchase HERE! However this tutorial is free to read on the website.
---
More quick projects you will love!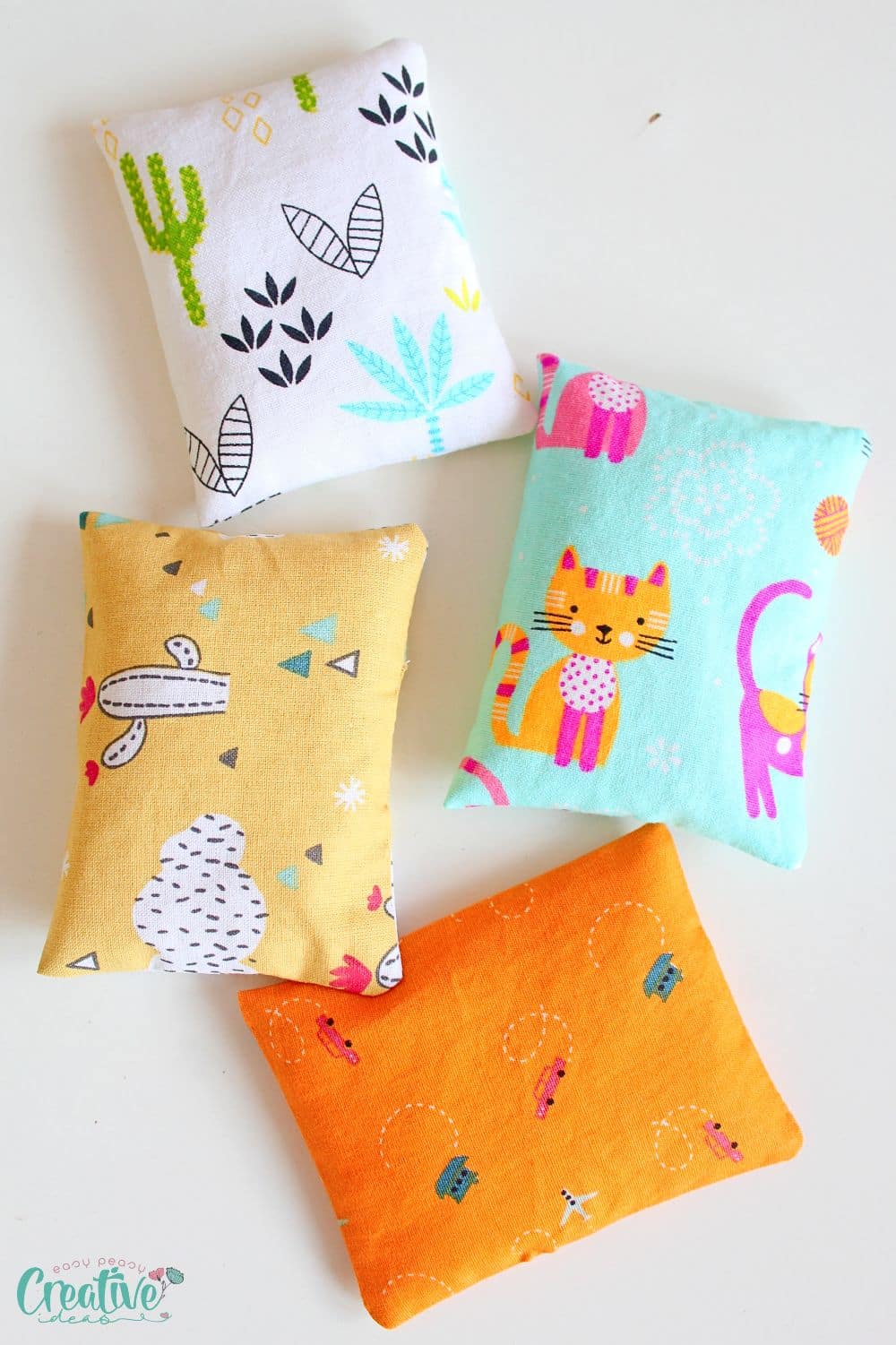 What is the best fabric for hand warmers?
When it comes to DIY hand warmers, one question that often comes up is: what is the best fabric to use? The right fabric can make all the difference in providing maximum warmth and comfort. While there are many options available, certain fabrics are particularly well-suited for this cozy project, especially if you plan on heating these little packs up in the microwave.
One popular choice is fleece. Known for its softness and insulation properties, fleece is a great option for hand warmers. Its plush texture provides a comforting feel while effectively trapping heat, keeping your hands toasty even in the coldest temperatures.
Another option to consider is flannel fabric. This warm and cozy material is often used for blankets and pajamas, making it an excellent choice for hand warmers. Flannel is not only soft against the skin but also provides good insulation, helping to retain heat and keep your hands warm for longer periods.
For those looking for a more durable option, consider using wool fabric. Wool is a natural fiber that is known for its excellent insulation capabilities. It can effectively retain body heat and keep your hands warm, even in chilly conditions. Additionally, wool is resistant to odors and moisture, making it a practical choice for hand warmers that may be exposed to various elements.
I prefer using quilting cotton as it's made with natural fibers making it perfect for using in the microwave oven. It's also easy to sew, plus most of my scrap stash is filled with quilting cotton scraps.
What are commercial hand warmers filled with?
Hand warmers typically contain materials that generate heat when activated. These materials come in various forms, such as gel, liquid, or granules, and are designed to provide long-lasting warmth.
One common filling material used in hand warmers is a gel-like substance called sodium acetate. This non-toxic and environmentally-friendly material retains heat well and can be easily reheated for multiple uses. When prompted, sodium acetate undergoes a chemical reaction that releases heat, providing a comforting warmth to your hands.
Another popular option for hand warmer fillings is a mixture of iron powder, salt, charcoal, and vermiculite. These ingredients work together to create a chemical reaction when exposed to air. The reaction produces heat, resulting in a reliable source of warmth for your chilly hands.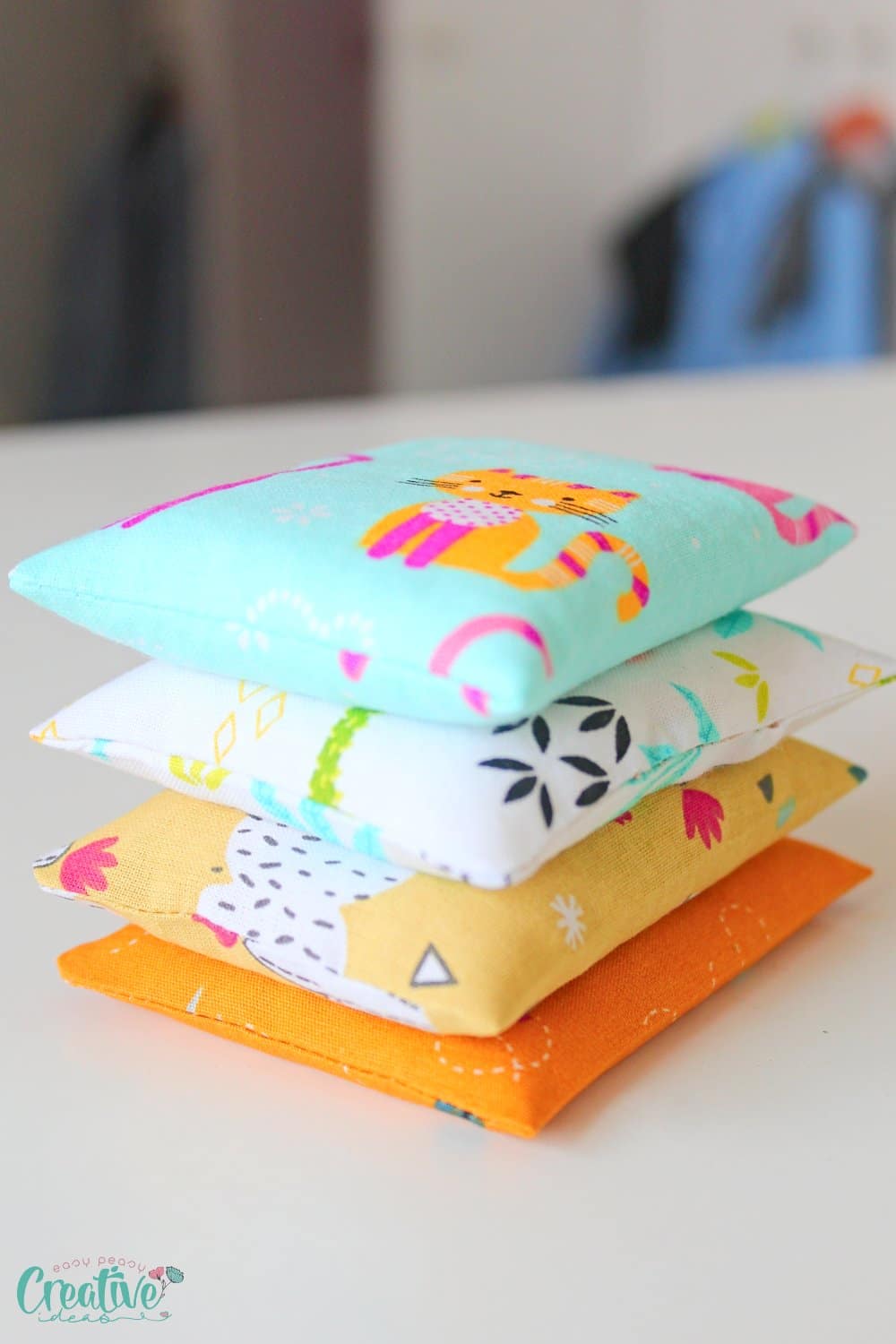 Can I use rice to fill my hand warmers?
In addition to these options above, homemade hand warmers are typically filled with natural materials such as rice or flaxseed. These fillings, when heated in the microwave, retain warmth and gradually release it over time. They are often preferred by individuals seeking a more natural and eco-friendly alternative and it's my option for this project too.
To use your rice filled microwavable hand warmers, simply place them in the microwave for around 30 seconds to a minute, depending on the wattage of your microwave. Be cautious not to overheat them, as this can cause burns. After heating, give them a gentle shake to evenly distribute the warmth.
To add a pleasant aroma to your hand warmers, you can also include some dried herbs or flowers or even a few drops of essential oils. Dried lavender, chamomile, or rose petals are often used for their calming and soothing properties. Simply mix a small amount of the dried herbs or flowers with rice and add to the pouch before sealing it with a tight stitch.
Can I hand sew these homemade hand warmers?
When it comes to sewing your own hand warmers, hand sewing can be a simple and enjoyable method. It allows you to have full control over the stitching and ensures a personal touch to your creations. Plus, you don't need any fancy equipment or a sewing machine to get started. All you need are some basic sewing supplies and a willingness to put in a little time and effort.
To hand sew your homemade hand warmers, simply follow the steps in this tutorial but use a hand needle and thread instead of a sewing machine. This project is so easy, it can easily be tackled by hand sewing.
How do I wash rice hand warmers?
When it comes to washing rice hand warmers, the process is quite simple. The outer fabric can usually be safely cleaned using gentle soap and water. Fill a sink or bowl with lukewarm water and add a small amount of mild detergent. Gently agitate the water to create suds, then immerse the hand warmers and swirl them around to allow the soap to penetrate the fabric.
Next, carefully rinse the hand warmers under running water to remove any soap residue. Be sure to avoid wringing or twisting them, as this can damage the structure of the hand warmers. Instead, gently squeeze out the excess water using your hands.
To dry the hand warmers, lay them flat on a clean towel, toss them in a dryer with laundry items or hang them up to air dry. It's best to avoid using a dryer though or exposing them to direct heat, as this can cause shrinkage or distortion. Once they are completely dry, you can fluff the rice filling by gently shaking the hand warmers or giving them a little squeeze.
Does rice go bad after a while?
If you keep your DIY hand warmers stored in a cool, dry place when not in use, the rice should last for a very long time. But in case it goes bad, replacing it it's just as easy peasy as making these hand warmers.
Simply remove the ladder stitch in the seam (see tutorial), empty the pouch, wash if necessary and refill with fresh rice. Close the gap again with a ladder stitch. It should take you no longer than 5 minutes (without the washing and drying time).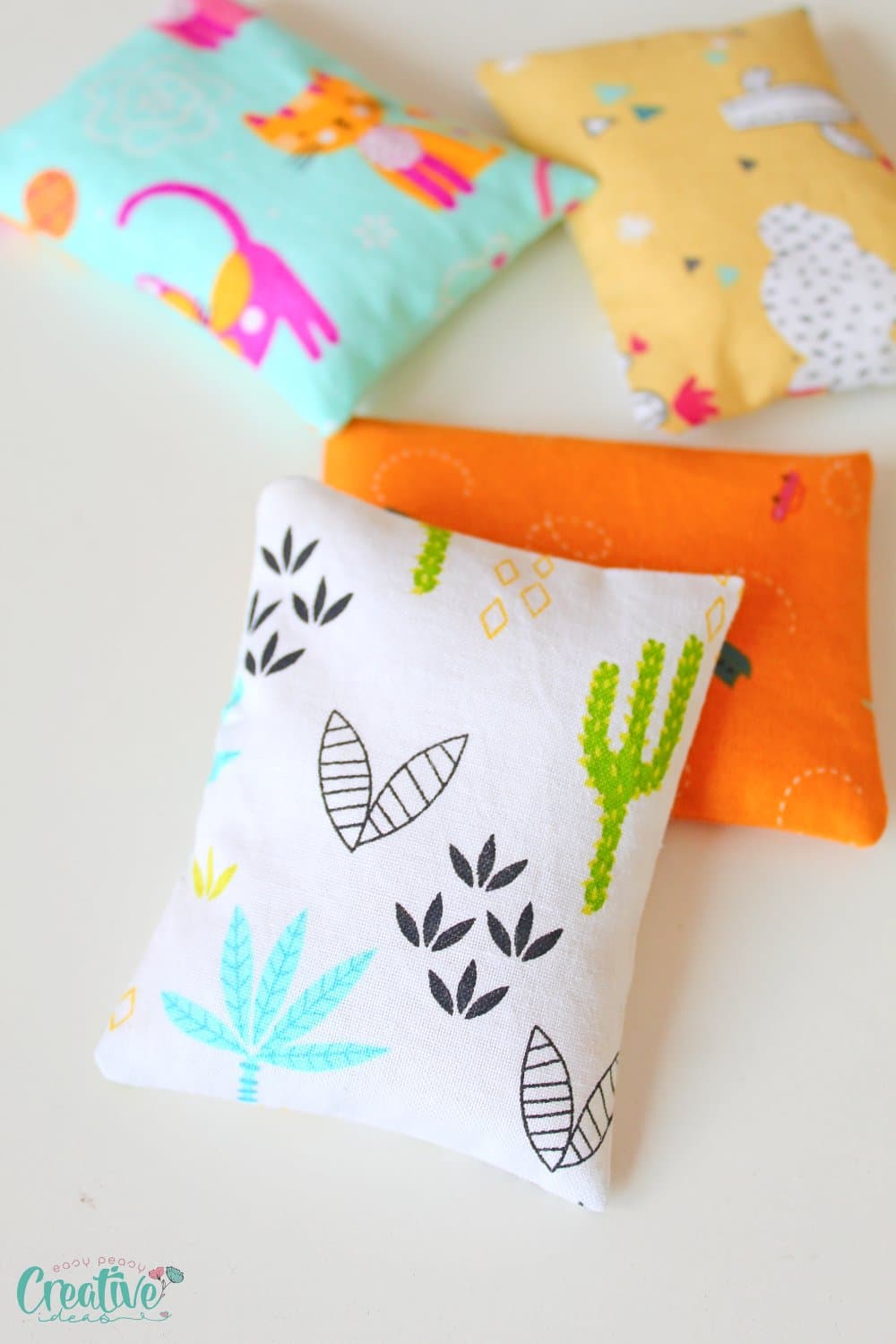 Adding a Decorative Touch
Adding a decorative touch to your DIY hand warmers can elevate their charm and make them even more special. Whether you're making these for yourself or as a thoughtful gift for someone else, incorporating a touch of creativity can go a long way in making them unique.
One option to add a decorative touch is by using fabric markers or fabric paint. These are great for adding intricate designs, patterns, or even personalizing the hand warmers with initials or names.
Another way to make your hand warmers visually appealing is by mixing and matching fabrics to create a visual contrast and add a touch of whimsy to your creations.
If you're feeling adventurous, try adding some embellishments like buttons, beads, or embroidery. These small details can add depth and interest to your hand warmers, making them truly stand out. Make sure you use items that are not going to hurt your hands when using the hand warmers.
Remember to choose materials that are safe for use with heat and can withstand repeated use and washing. Ensure that any embellishments are securely attached to prevent them from coming loose and becoming a hazard.
Materials You'll Need to make these DIY hand warmers
To create your own personalized hand warmers, you'll need just a few key materials:
microwavable fabric scraps such as 100% cotton fabric for quilting
scissors
seam gauge or small ruler
fabric marker
sewing machine (or a hand needle)
uncooked rice or flax seed for filling
How to make DIY rice hand warmers?
Now that you have your materials gathered, it's time to bring your hand warmers to life.
Start by cutting your fabric into squares or rectangles, or even oval or round shapes, making sure to leave 1/4 inch seam allowance for sewing and enough space for filling. Remember, the size of your hand warmers will determine how long they'll stay warm, so consider your personal preferences when deciding.
Next, fold your fabric in half with the right side facing inward.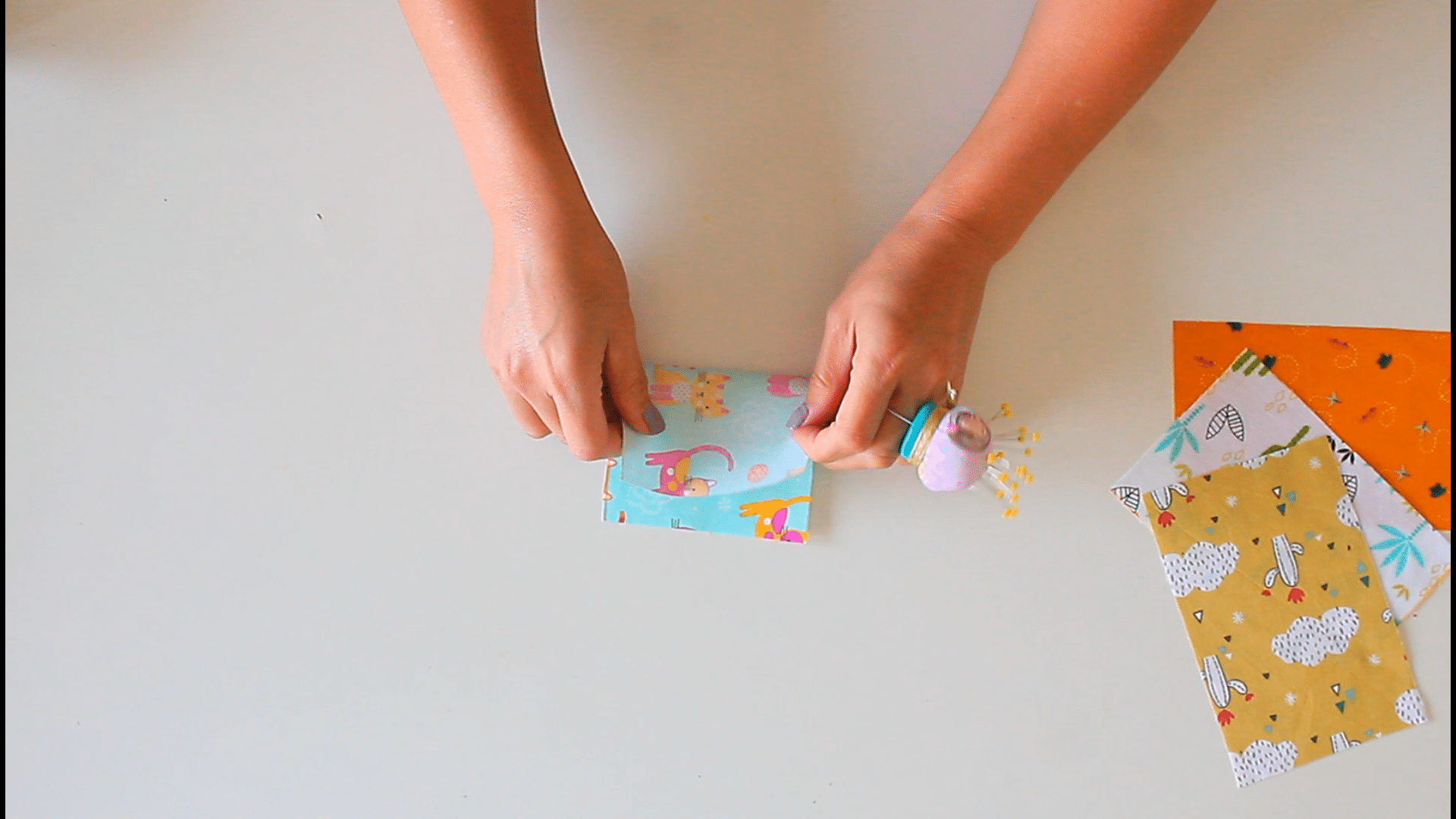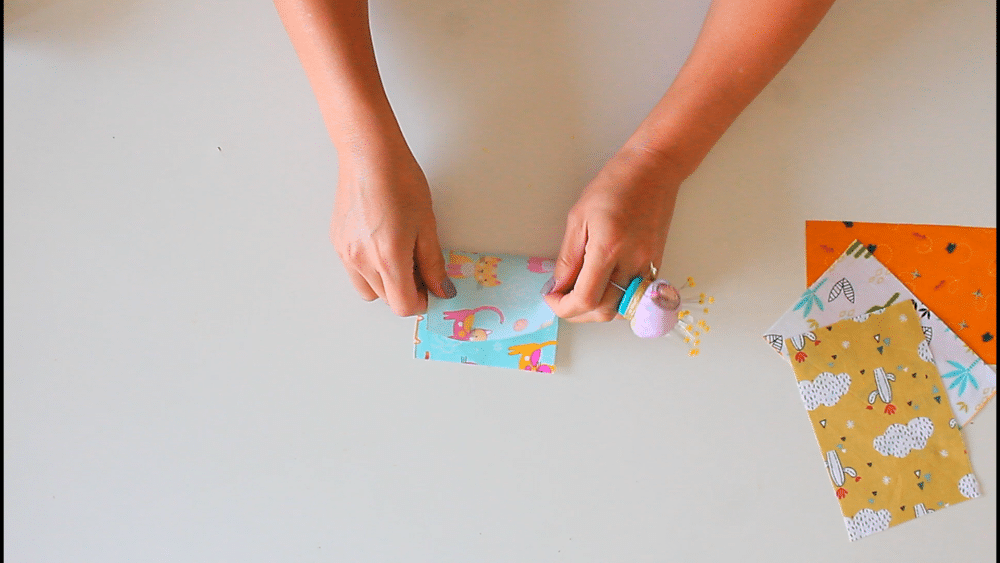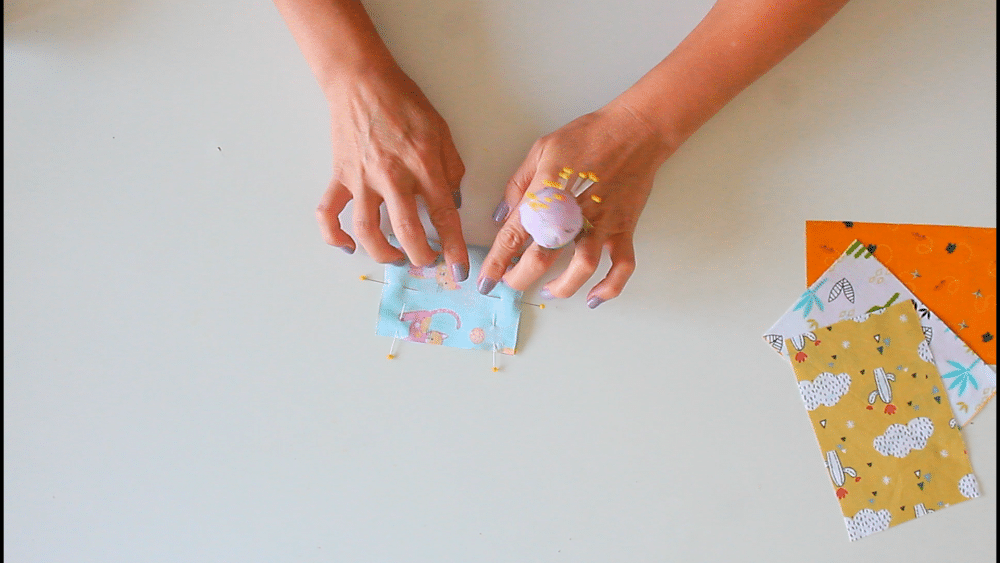 With your sewing machine or needle and thread, sew along the three open sides of the fabric, leaving a gap in one side to use for filling. If you're sewing by hand, use a simple running stitch or backstitch to secure the fabric together.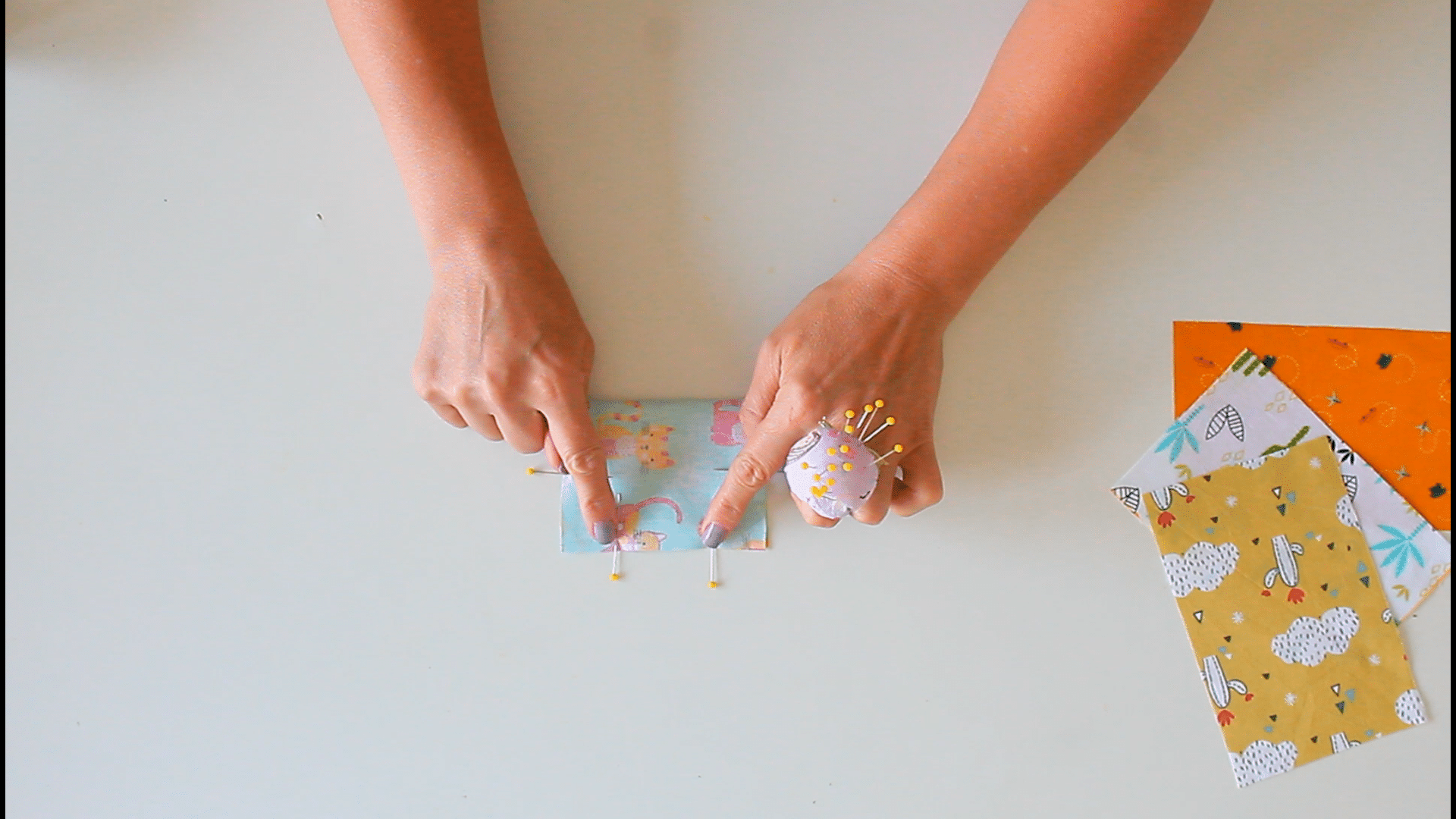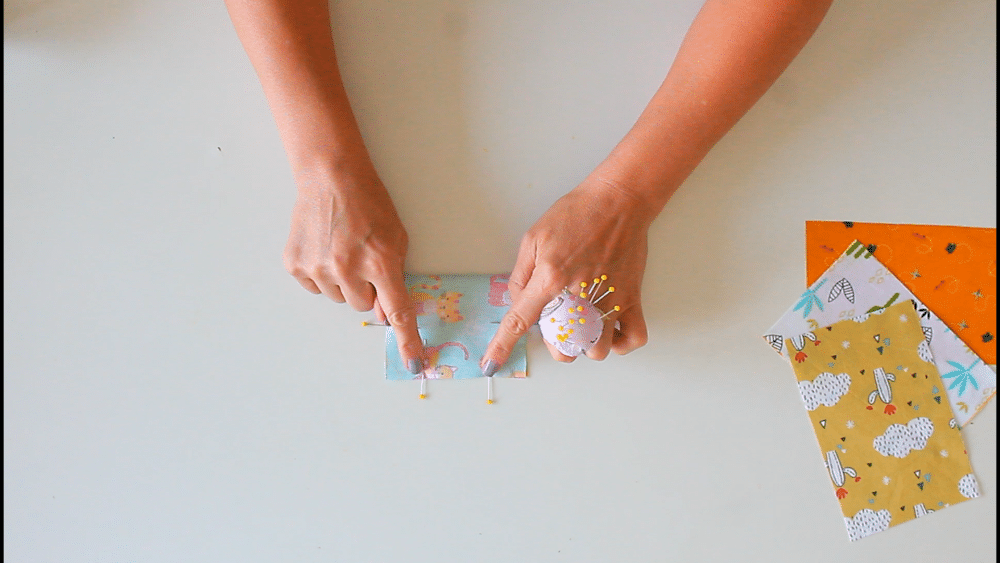 Turn your hand warmer right side out. Push the gap inside and press well.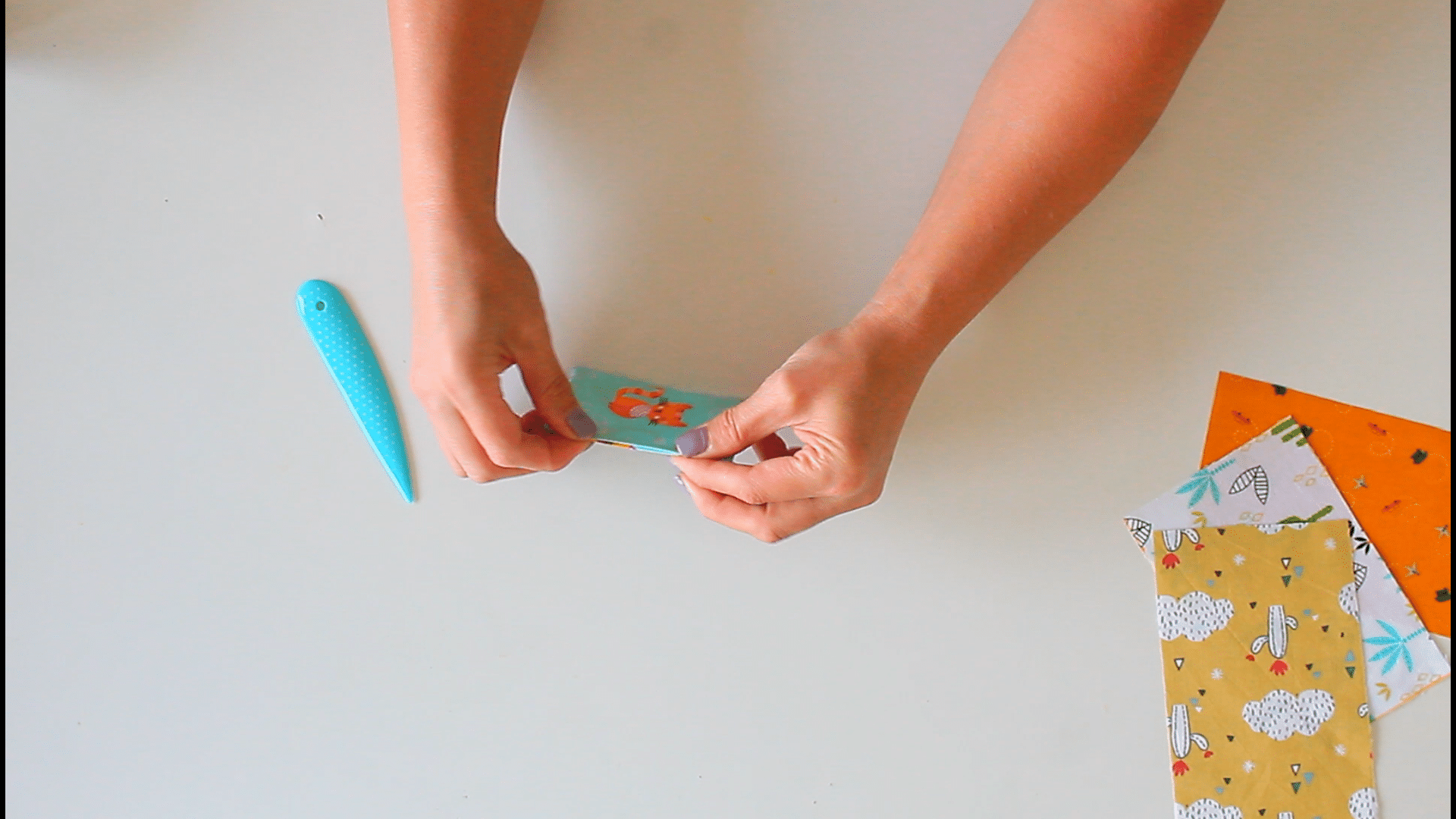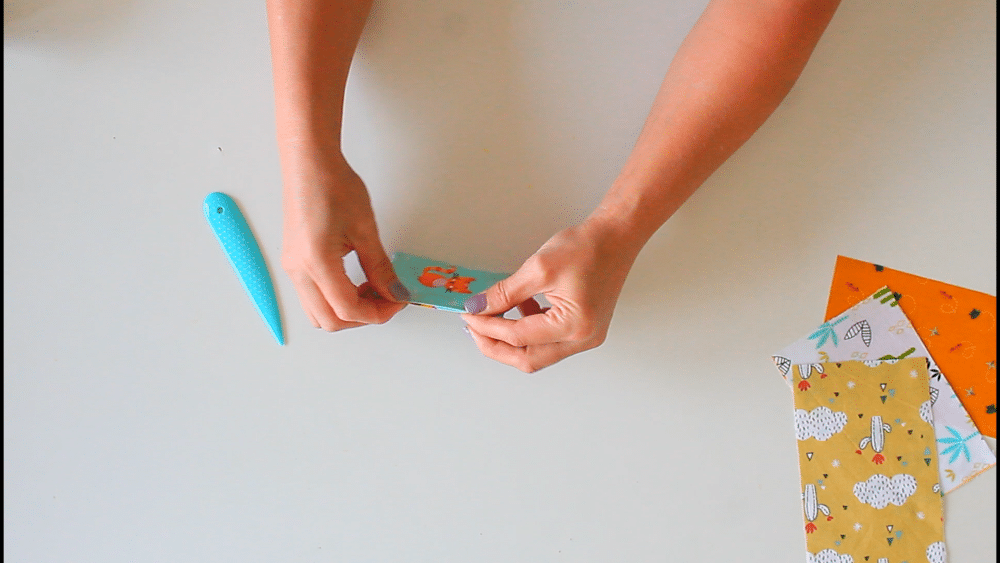 Fill your hand warmer with rice, leaving enough room to prevent it from bursting. Be mindful not to overfill, as you want your hand warmers to be pliable and comfortable. You can use a small funnel to pour the rice into the warmers.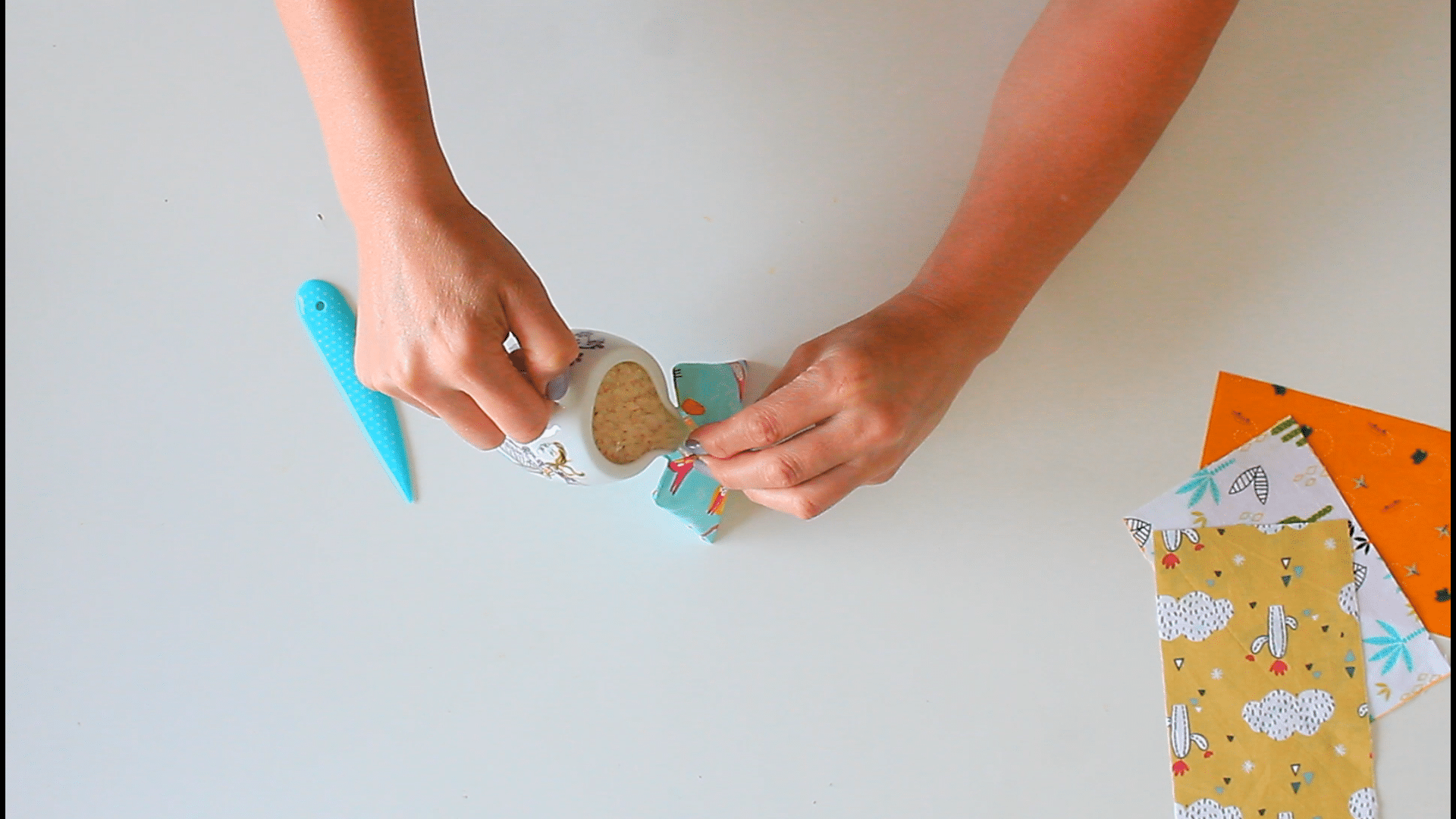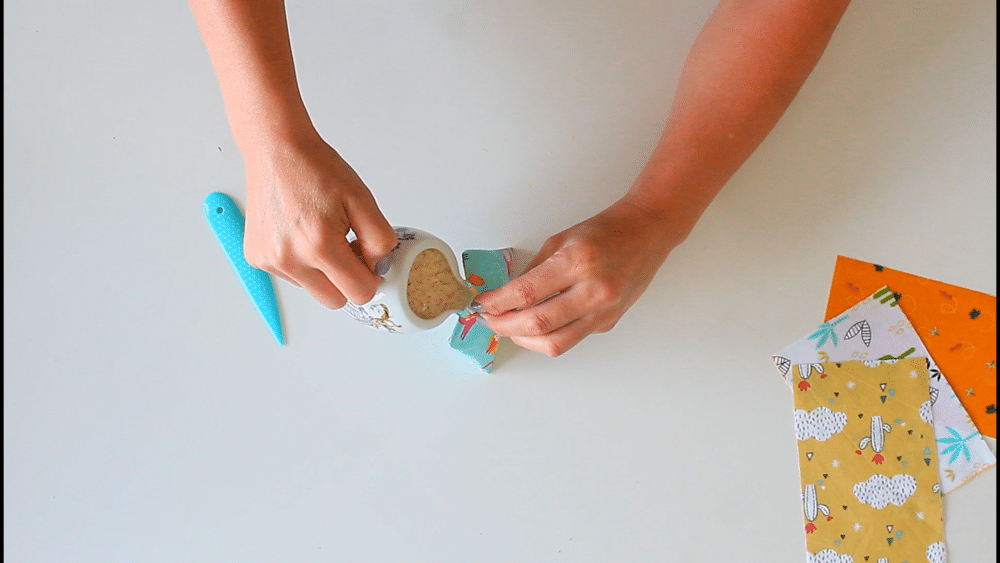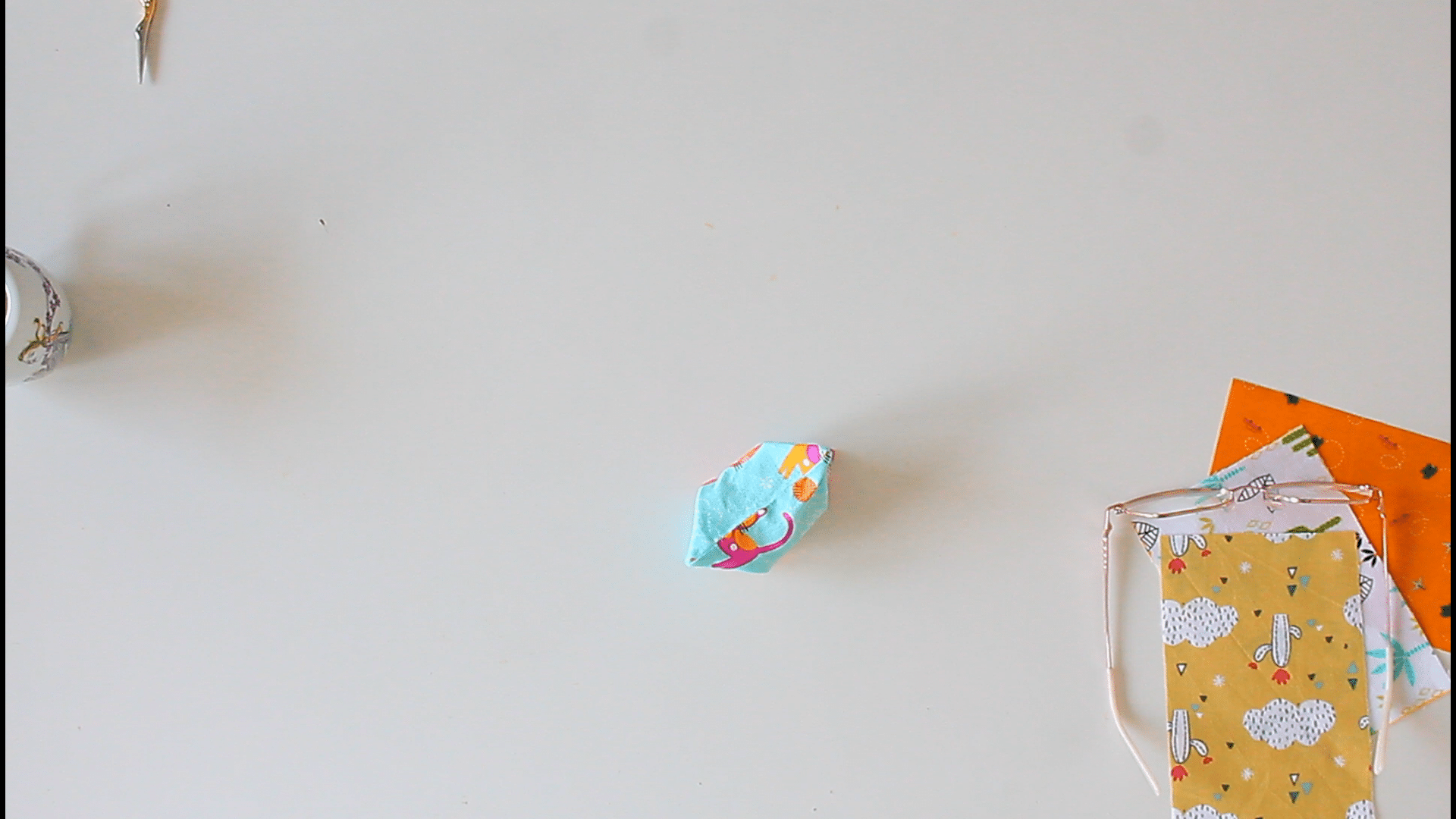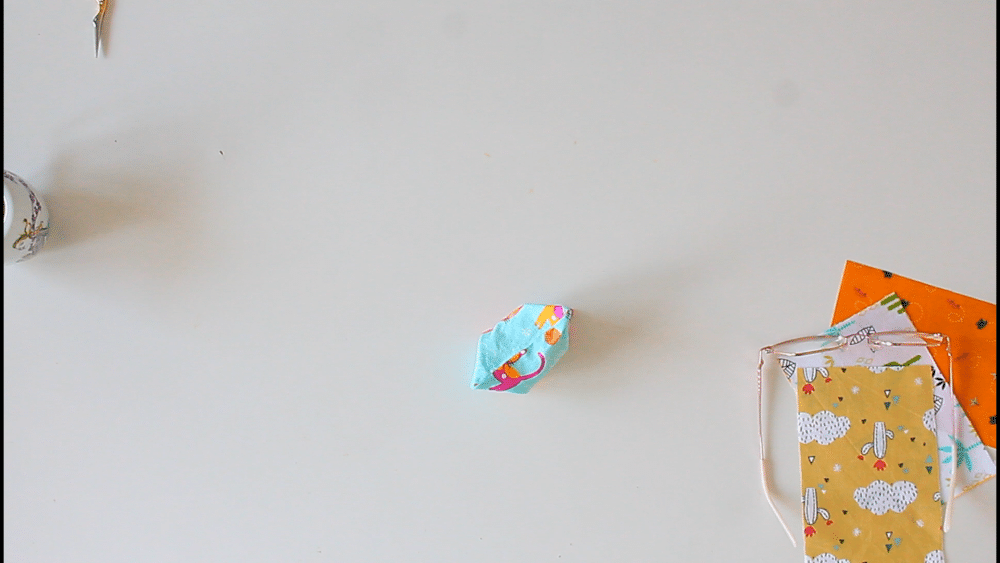 Lastly, don't forget about the decorative touches! Ribbons, buttons, or even small fabric appliques can be attached to the surface of your hand warmers to add a personal touch. Just make sure they are securely fastened to prevent any accidents.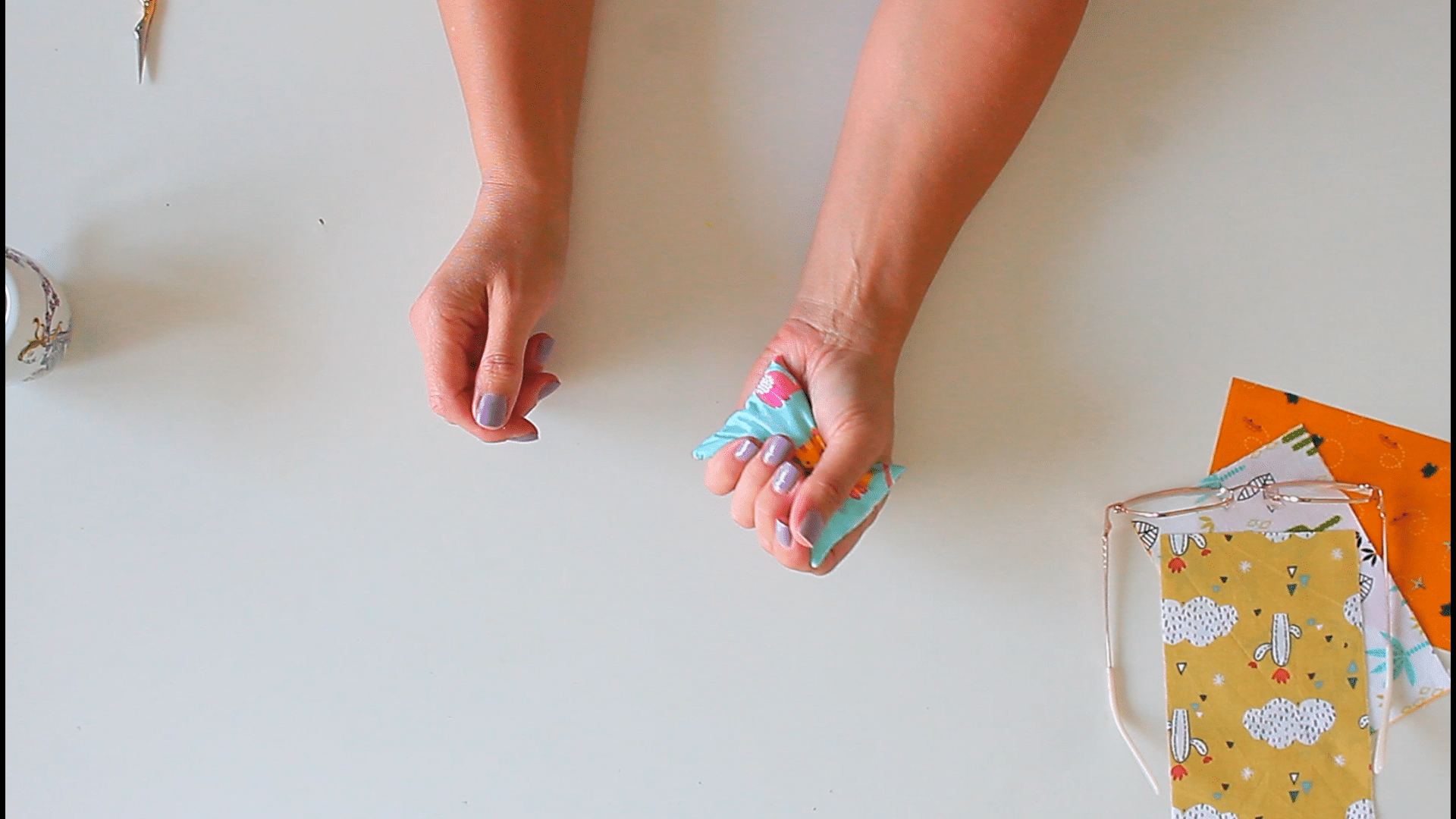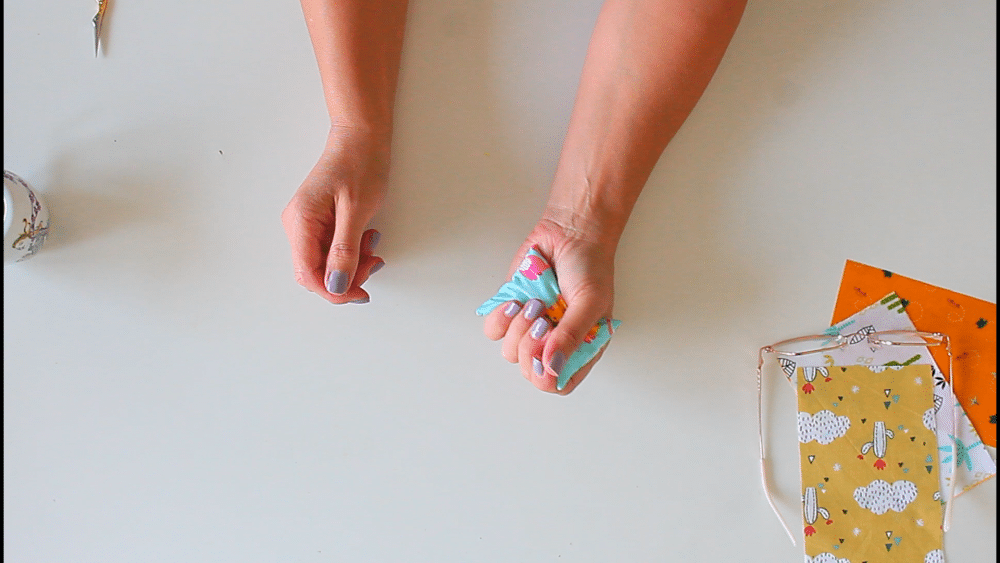 Now go forth and bid adieu to the discomfort of cold hands. Embrace the coziness, the creativity, and the joy that DIY hand warmers bring! Happy sewing!
Pin to save for later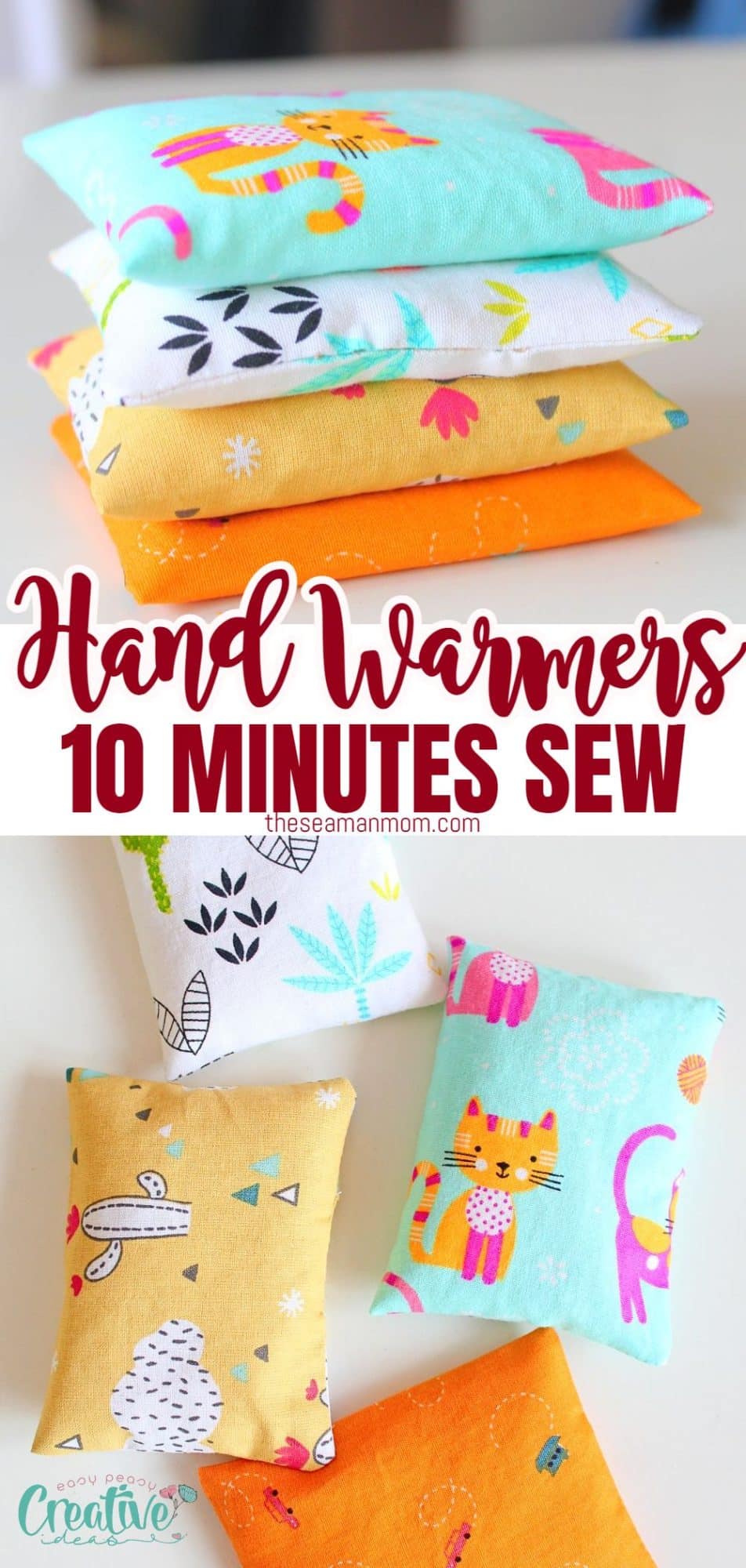 Most popular sewing projects: