How to make a fabric bow in 10 minutes
Article may contain Amazon & affiliate links. As an Amazon Associate I earn from qualifying purchases at no additional cost to you.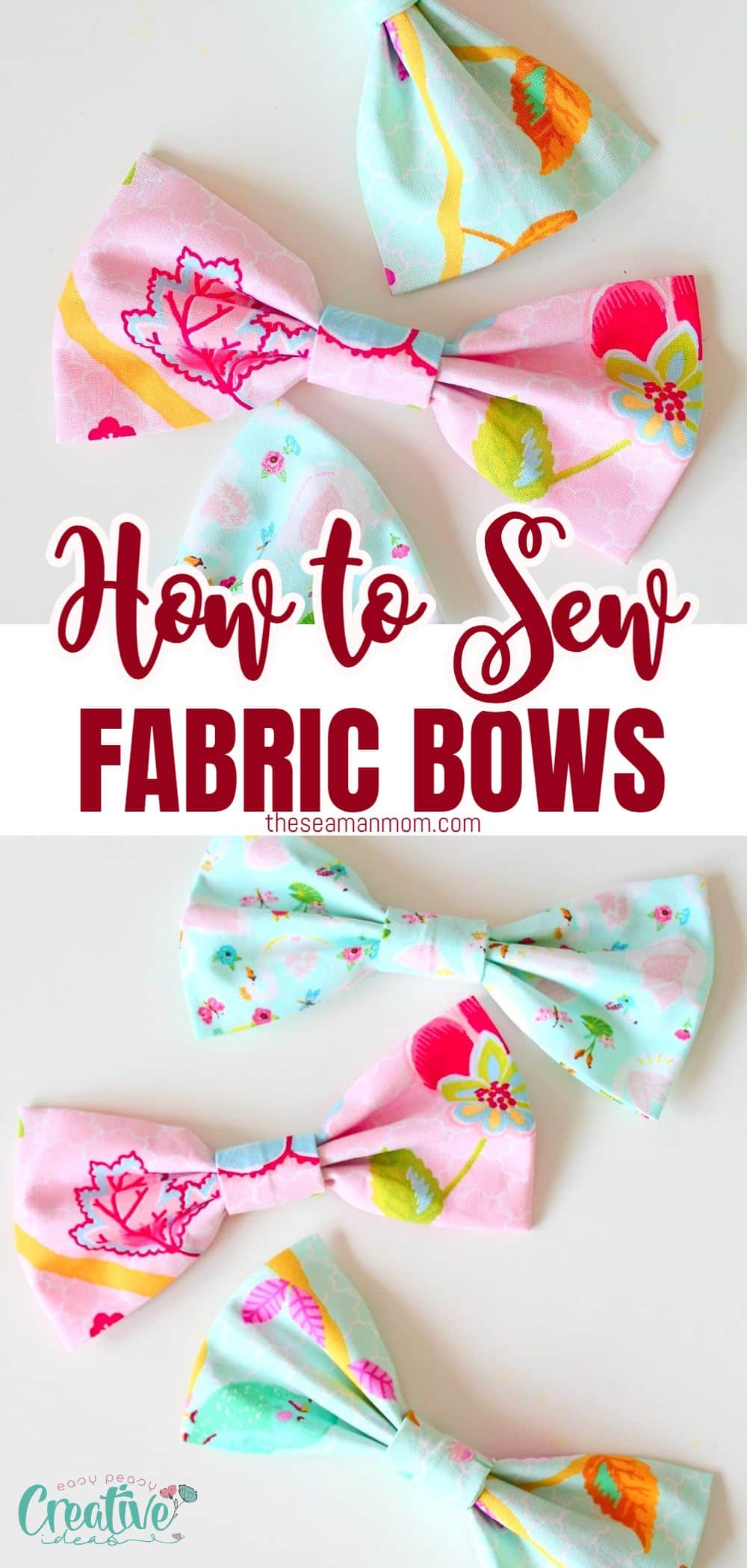 Unleash your creative side and learn how to make a fabric bow that will leave everyone in awe. Whether you're embellishing gifts, clothing, or home décor, your eye-catching fabric bows are sure to impress.
How to make a fabric bow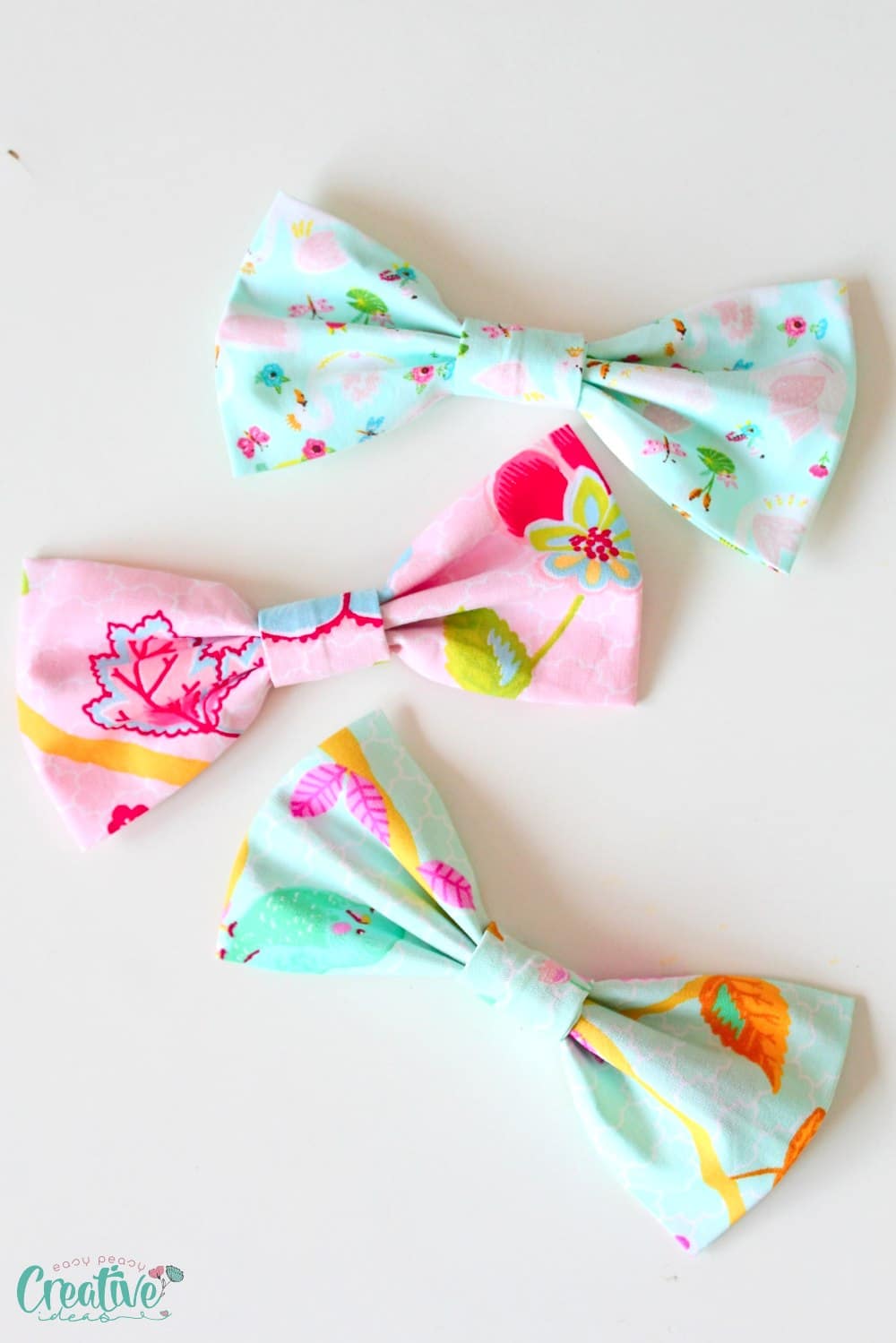 Are you ready to unleash your inner fabric artist and create stunning fabric bows that will leave everyone in awe? If you've ever wondered how to make a fabric bow in just 10 minutes, then you're in for a treat. In this article, we'll dive into the world of DIY fabric bows and give you all the tips and tricks you need to create beautiful bows that will make a statement.
---
This article has been converted to a PDF file, available to purchase HERE! However this tutorial is free to read on the website.
---
From choosing the best material and size to adding those perfect finishing touches, we'll cover it all in this easy fabric bow tutorial. So, grab your sewing kit and get ready to embark on a bow-making adventure that will showcase your creativity and style. Get ready to impress with your eye-catching fabric bows that can enhance gifts, clothing, and even home décor.
More quick projects you will love!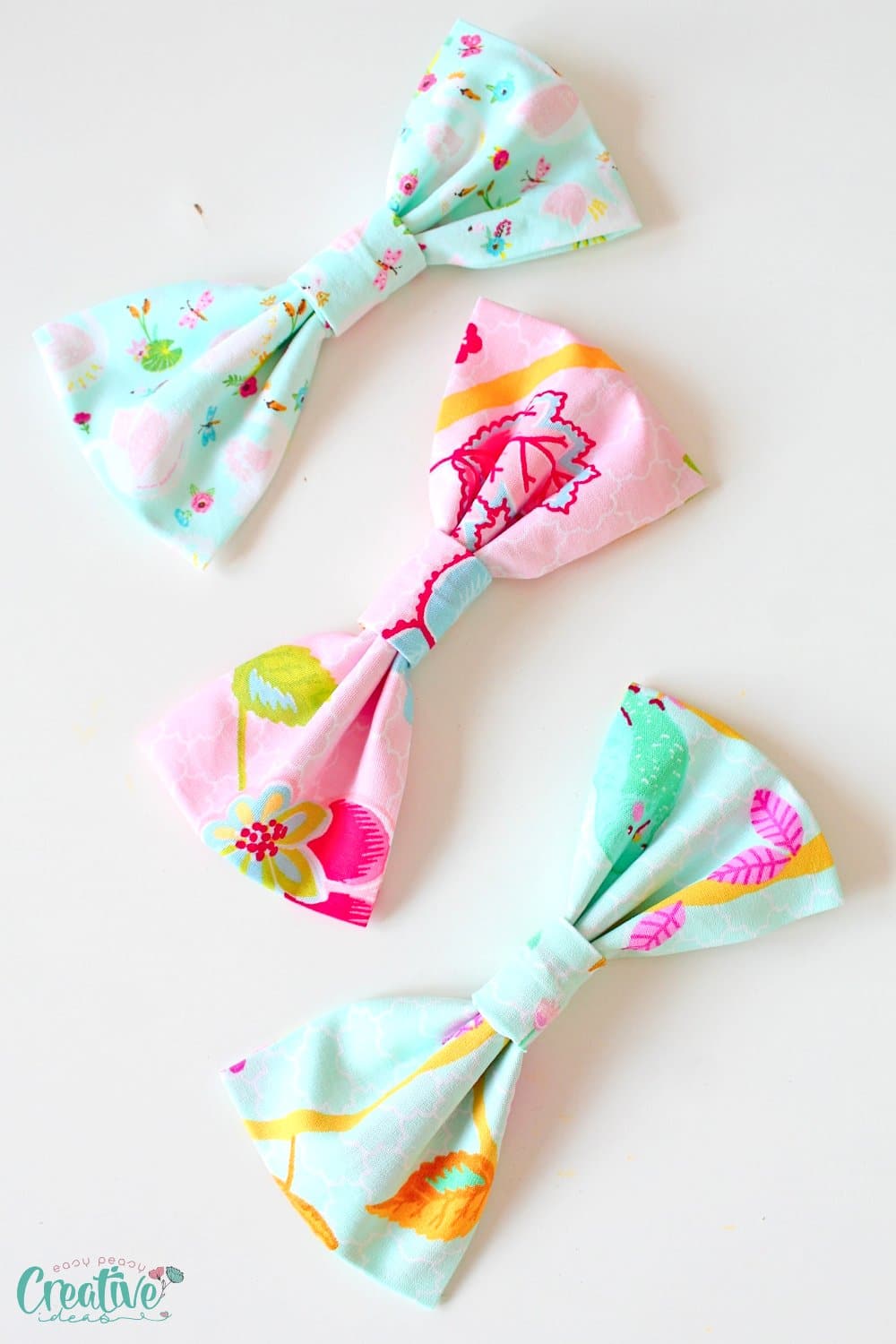 What is the best material for fabric bows?
When it comes to creating fabric bows, one of the most important decisions you'll need to make is choosing the right material. The material you select will not only impact the overall look of your bow but also determine its durability and versatility. So what is the best material for fabric bows? Well, there are a few factors to consider.
First and foremost, it's essential to choose a fabric that is easy to work with. Opt for materials that have a bit of structure and hold their shape well, such as cotton or linen. These fabrics are not only readily available but also offer a wide range of colors and patterns to choose from, allowing you to create bows that perfectly match your vision. Plus they're very easy to work with and sew.
Another crucial factor to consider is the purpose of your bow. If you're creating a bow to embellish a gift box or a piece of clothing, you may want to pick a fabric that complements the overall aesthetic. Silk or satin, for example, can add a touch of elegance to any project. On the other hand, if you're making a bow for a more casual or playful look, you might consider using materials like denim or gingham.
Ultimately, the best material for fabric bows will depend on your personal preference, the purpose of your bow, and the aesthetic you're aiming for. Experiment with different fabrics to find the one that suits your style and project best.
What size fabric for hair bows?
The size of your fabric will play a significant role in the overall look and feel of your bow. It will determine how big or small your bow will be, as well as how much fabric you will need.
There are a few factors to consider. One important factor is the type of bow you want to create. If you're going for a more subtle and delicate look, you may want to opt for a smaller piece of fabric. On the other hand, if you're aiming for a bold and statement-making bow, a larger piece of fabric will be your best bet.
Another factor to consider is the age of the person who will be wearing the bow. For infants and young children, smaller-sized bows are typically more appropriate. They will look adorable and won't overwhelm their little heads. For older children, teenagers, and adults, larger-sized bows can make a fashionable statement and add a touch of flair to any outfit.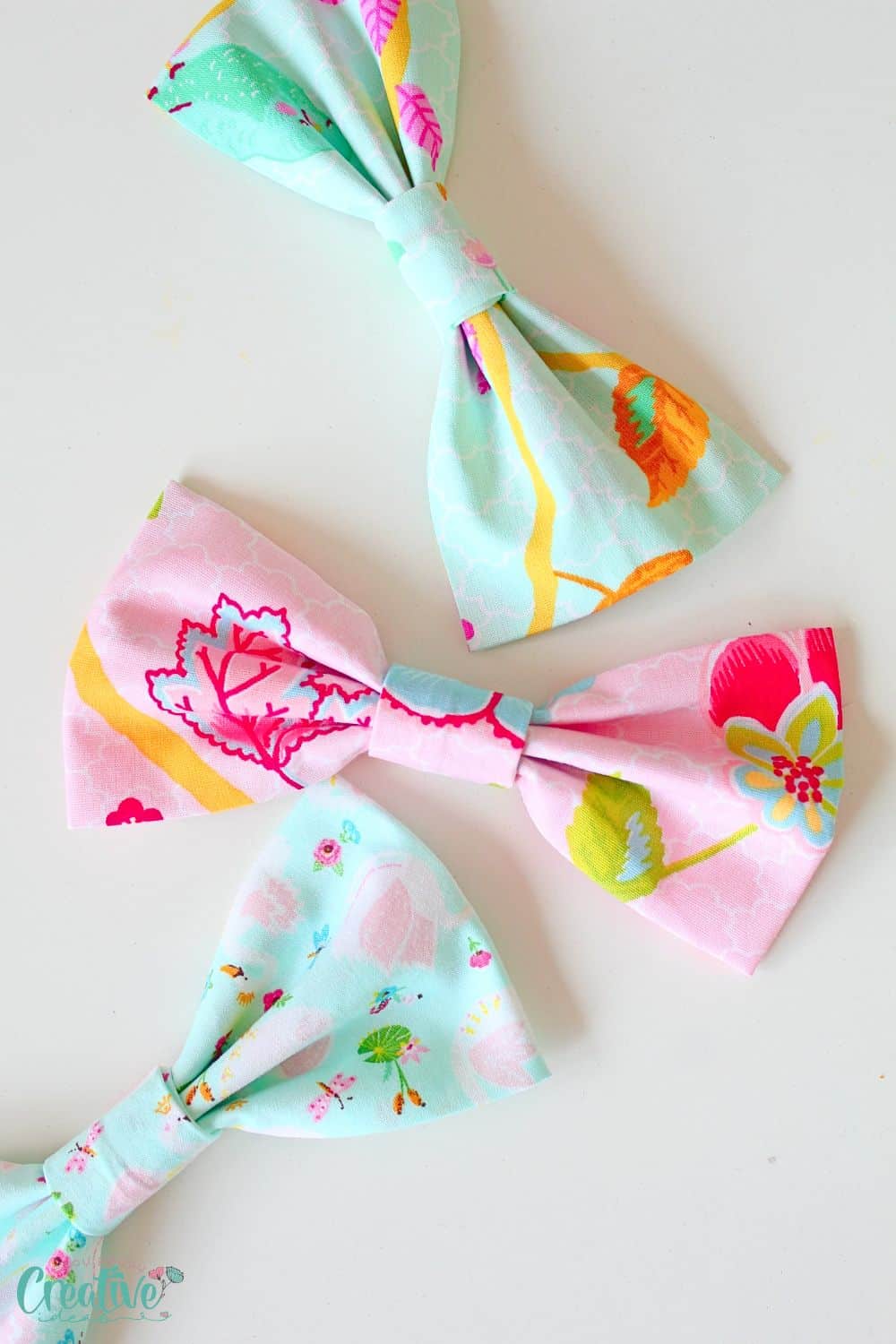 Add Finishing Touches
As with any crafting project, it's often the small details that make the biggest impact. So, let's dive into a few final steps that will elevate your fabric bow from great to stunning.
Consider adding some embellishments. Adding a touch of sparkle or a decorative element to your fabric bow can take it to the next level. You can use rhinestones, beads, small buttons or sequins to create a dazzling center for your bow.
Alternatively, consider attaching a small charm to add a whimsical touch. The choice of embellishments is endless and entirely up to your creativity and personal style.
Where can I use these fabric bows?
If you're looking for a way to take a craft project or an ordinary piece of clothing to the next level, fabric bows could be the perfect solution. But where can you use them?
The possibilities are virtually endless. You can use fabric bows to anchor a pretty floral arrangement, create a romantic centerpiece, spice up a gift presentation, or dress up a plain pillow. In the fashion realm, fabric bows can be used to decorate DIY hair accessories such as a hair bow, barrette or a headband for kids, modern appliqués, or as stylish details on necklaces, belts, and purses.
Fabric bows can also add a creative and stylish touch to any room. Adorn the edges of curtains or window shades, or add a pop of color to a picture frame. To create a truly unique look, try sewing fabric bows and other colorful shapes into a quilt or blanket, or incorporate them into a piece of wall art.
Fabric bows are also perfect for crafting. Create eye-catching accessories such as brooches, keychains, or even shoe clips, or add decorative touches to cards, scrapbooks, and journals.
In short, fabric bows can be a fun and versatile way to add color, texture, and personality to any project or piece of clothing. No matter how you use them, these fabric bows are sure to add a unique and eye-catching finishing touch.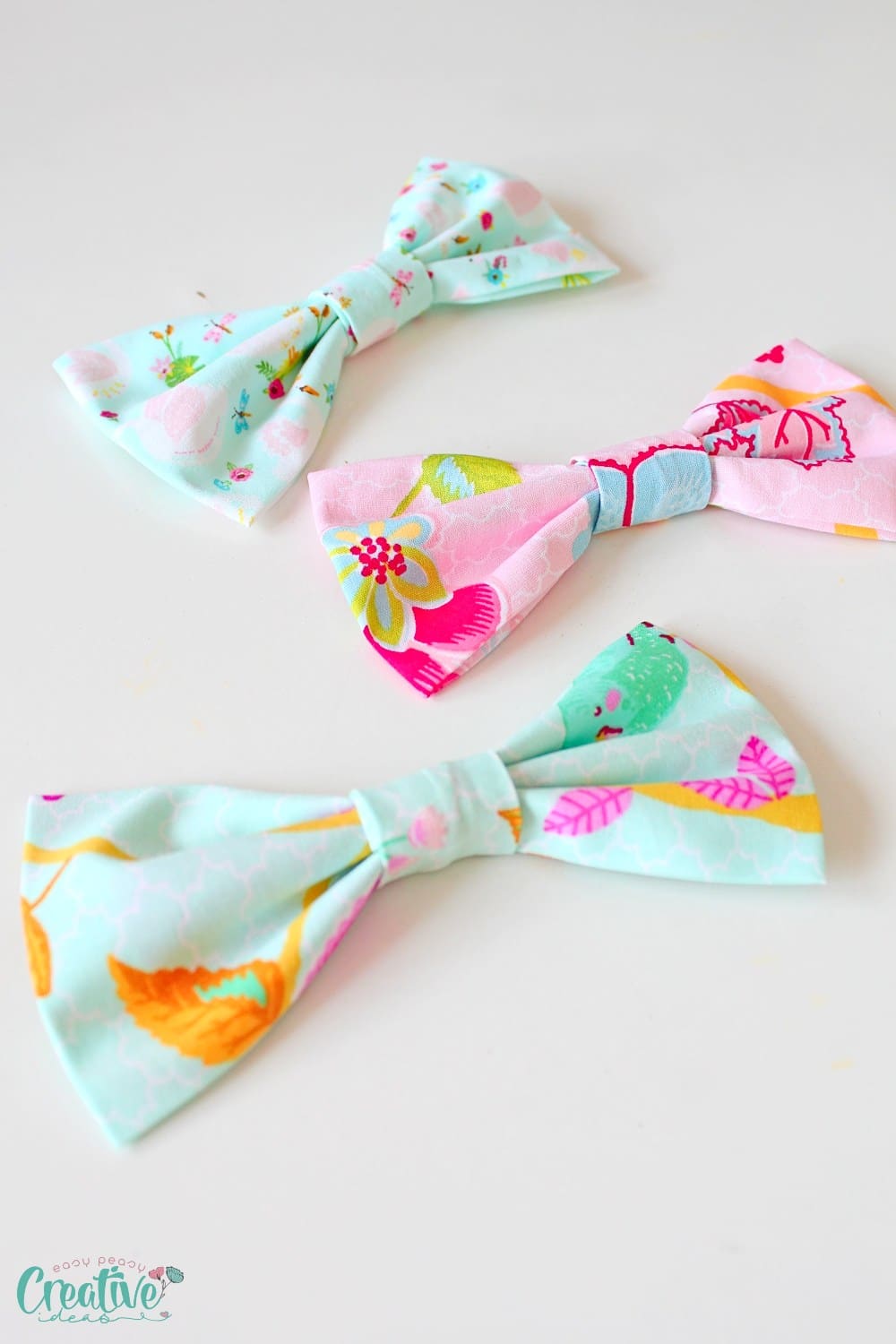 What materials do I need to make a fabric bow?
When it comes to crafting beautiful accessories from fabrics, a fabric bow is definitely one of the most classic and timeless creations. But before you can create a stunning fabric bow, you'll need a few necessary materials and supplies.
A rectangular piece of scrap fabric for the bow (I used a 12′ by 6 " rectangle)
A smaller rectangular piece of cotton fabric scrap for the tie (mine was 2 1/2″ by 4″)
Scissors
Ruler or seam gauge
Pressing iron
The amount of fabric you need depends on the size of the bow you want to make; for a standard-sized bow, you'll need a piece of fabric approximately 12 inches by 8 inches, plus extra fabric to work with for seam allowance. Once you have your fabric picked out, you'll also need some thread that somewhat matches the color of the fabric.
How to make a bow out of fabric
Once you have your materials ready, measure and cut your fabric into a rectangular shape. The width of the rectangle will determine the size of your bow, so decide on the dimensions that best suit your needs. Remember to leave some extra fabric on each side for folding and securing the bow. For my bows I used a rectangle of 12″ by 6″ and for the tie a rectangle of 4″ by 2 1/2″.
Make the tubes
Next, fold the fabric in half lengthwise, with the right side facing in.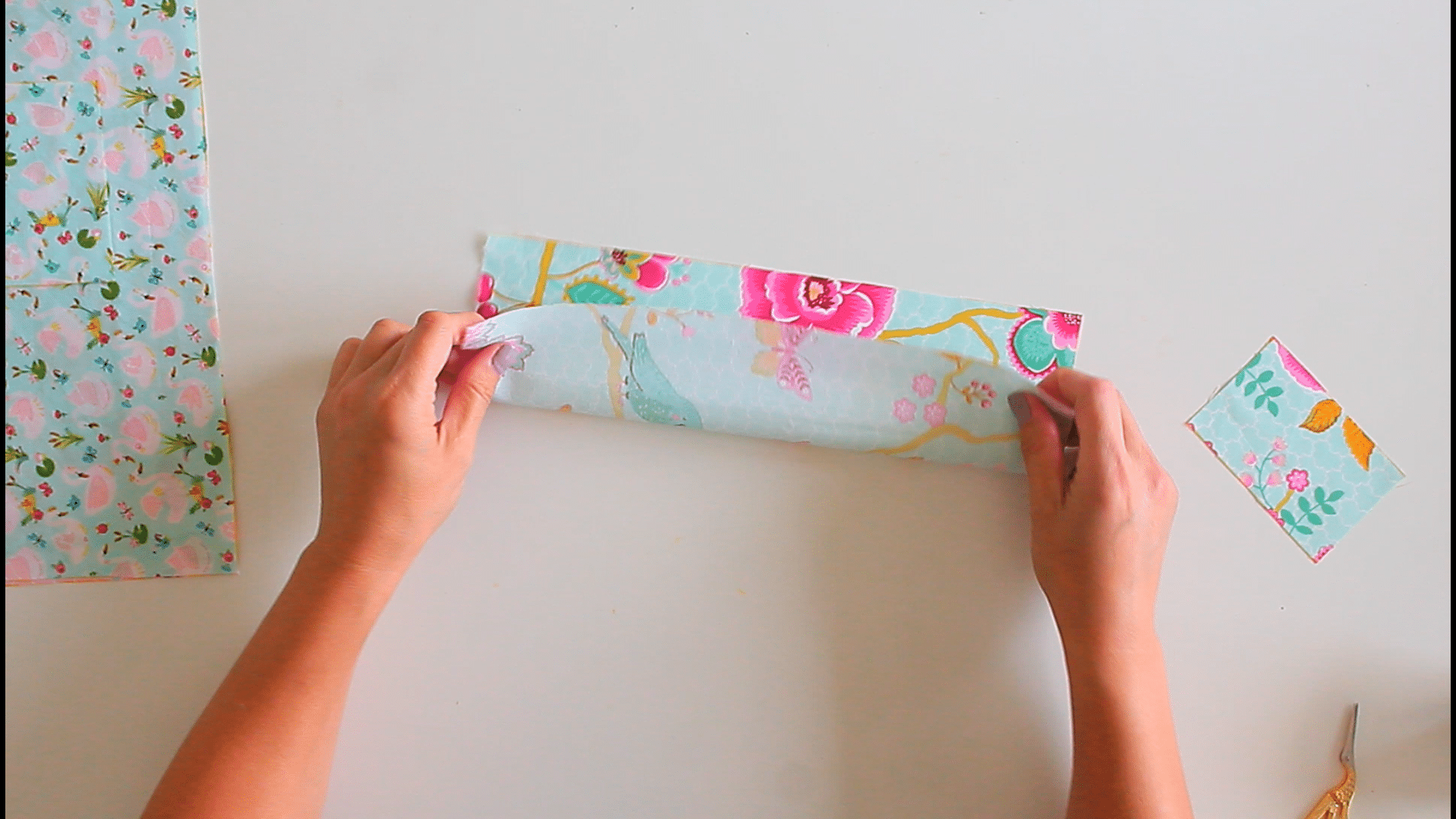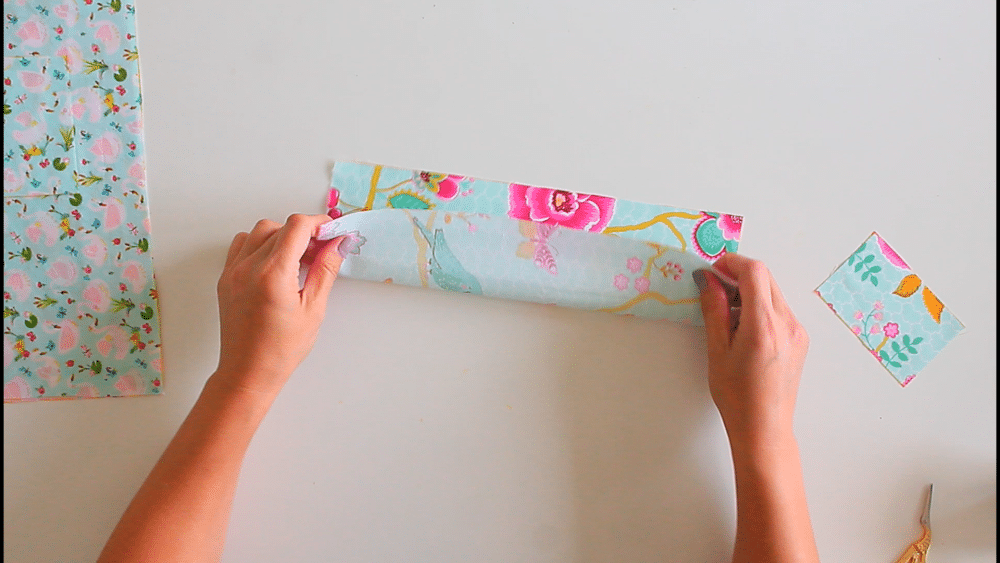 Pin and sew the raw long side with 1/4″ allowance, creating a tube-like shape.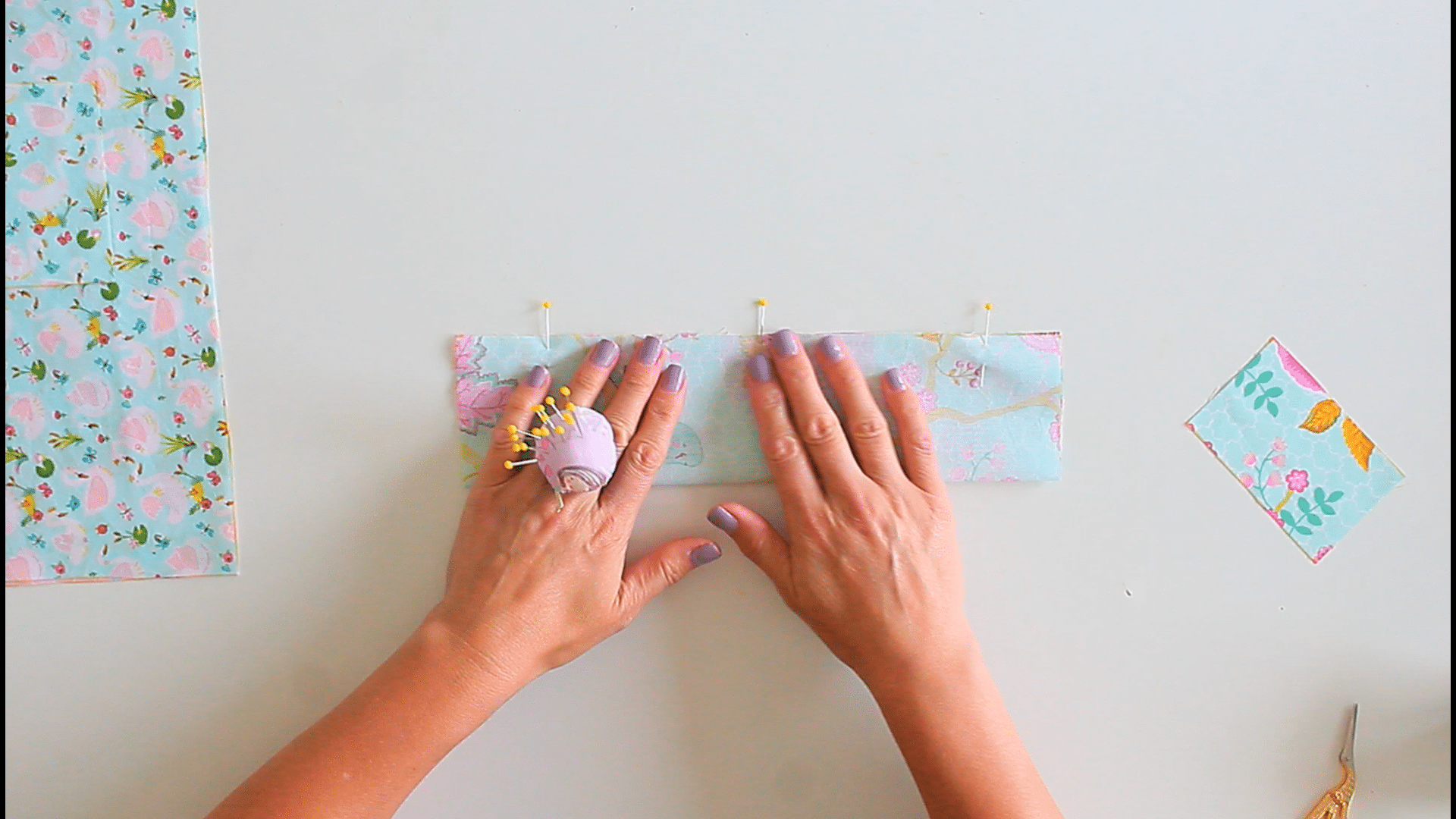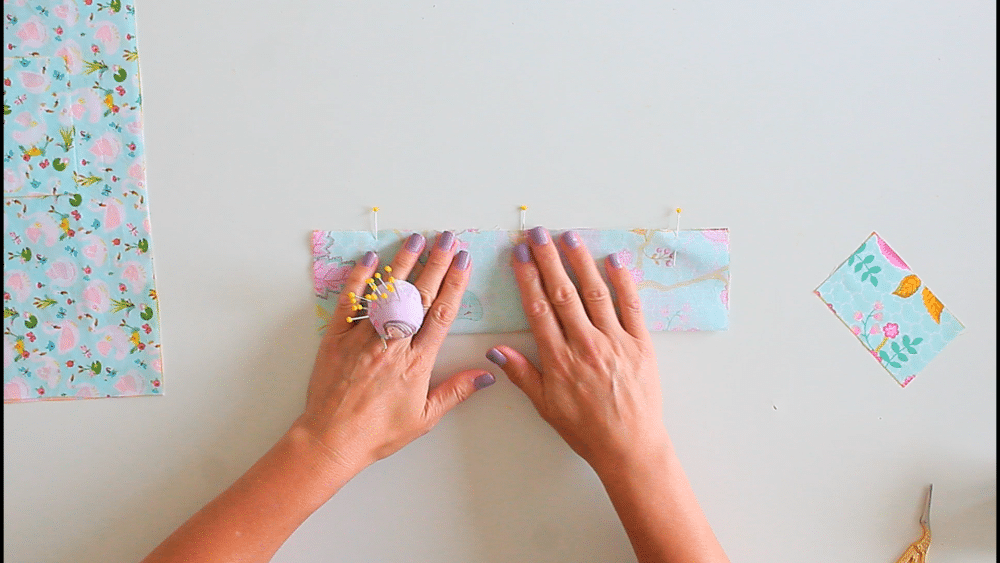 Turn the tube right side out.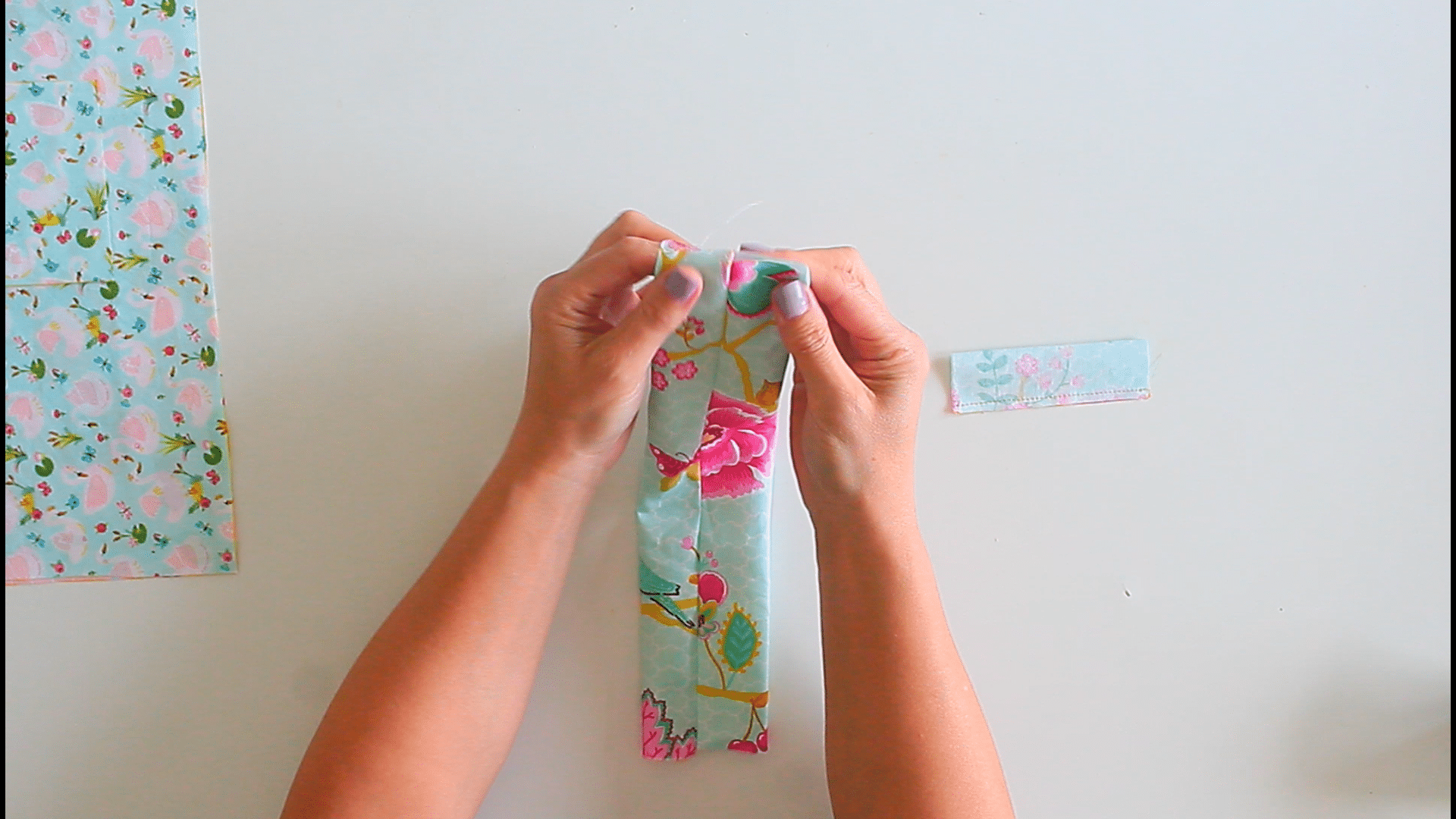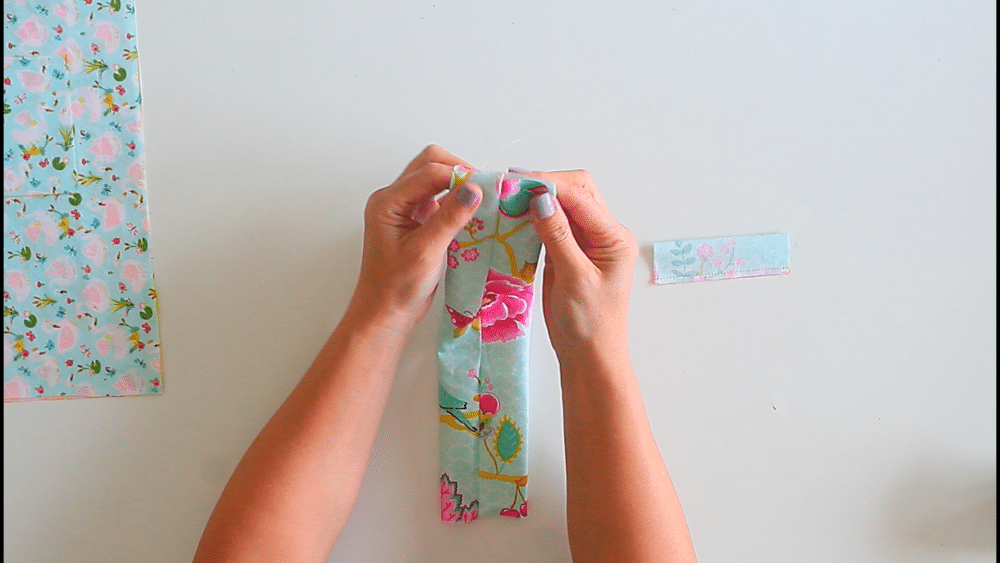 Grab the other small piece of fabric for the center strip and repeat the steps above. In addition to these steps, press the raw ends of the small tube inside the tube. Glue the openings closed with fabric glue, sew or hand sew with a ladder stitch to prevent fraying. For beginners, if you find this step hard, replace the center bow loops with ribbons and hand sew the ends at the back of the bow.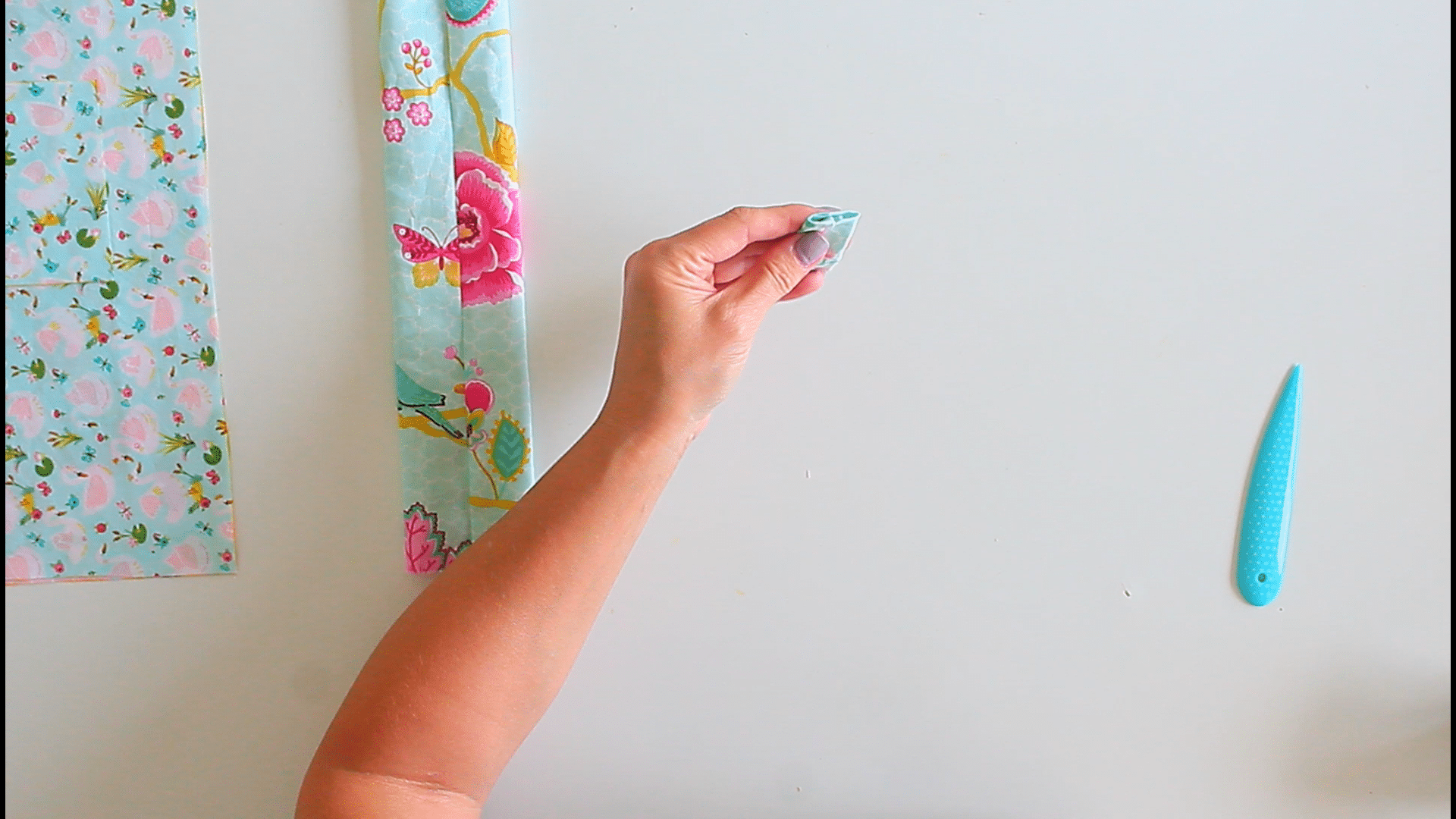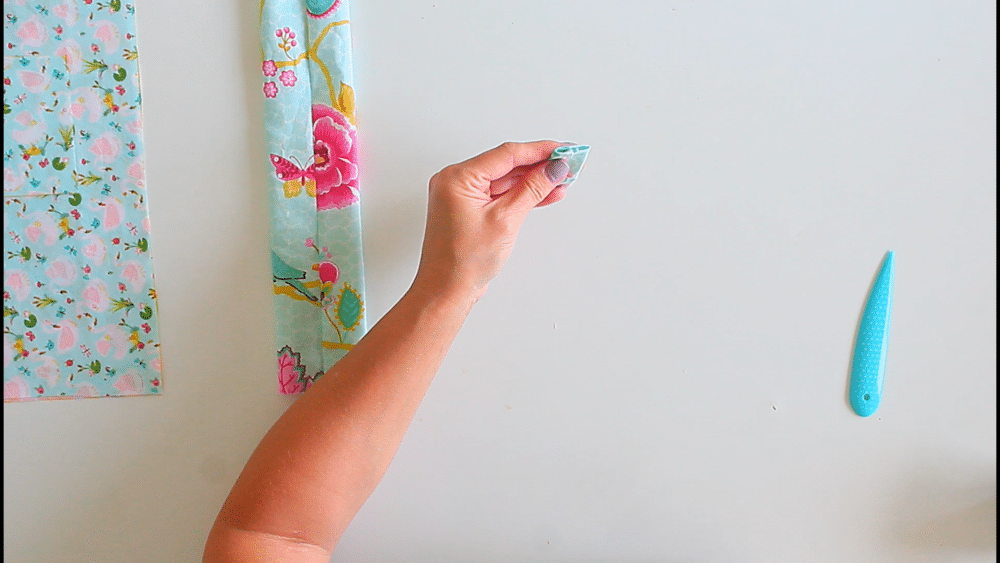 Place the seam in the center of the tube and press with the iron on steam.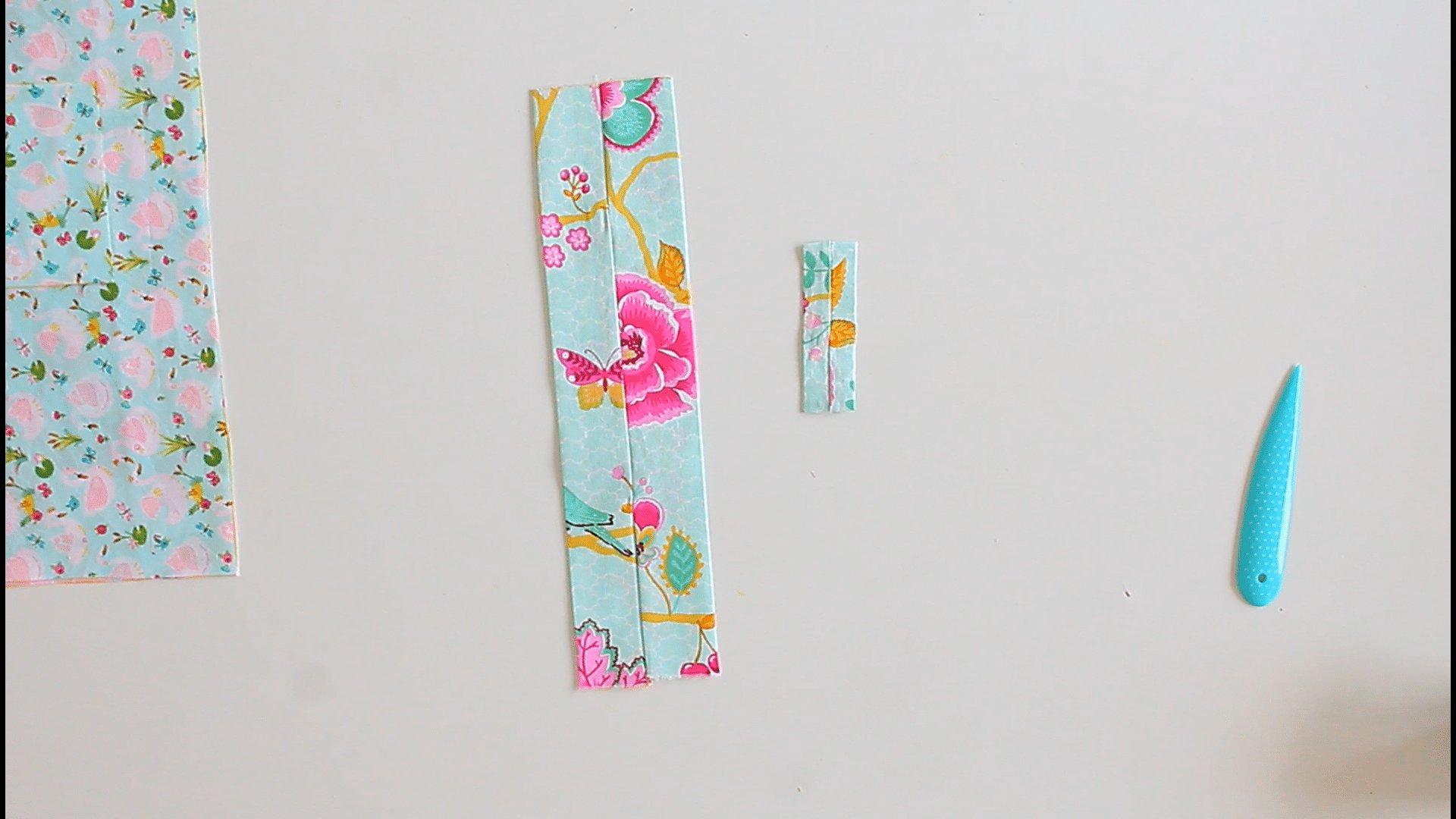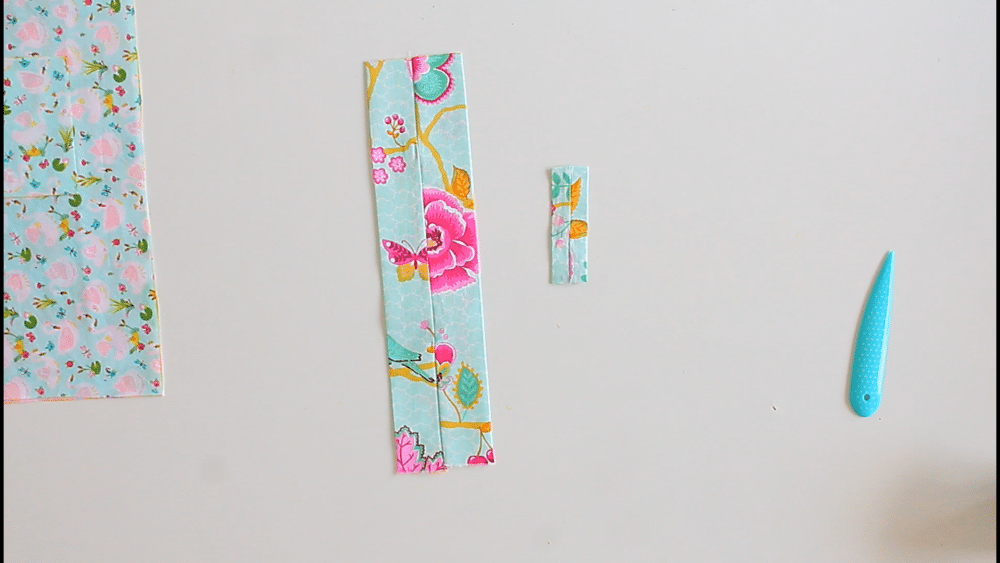 Make the bow
Grab the larger pressed tube and fold in half, with the seam side out.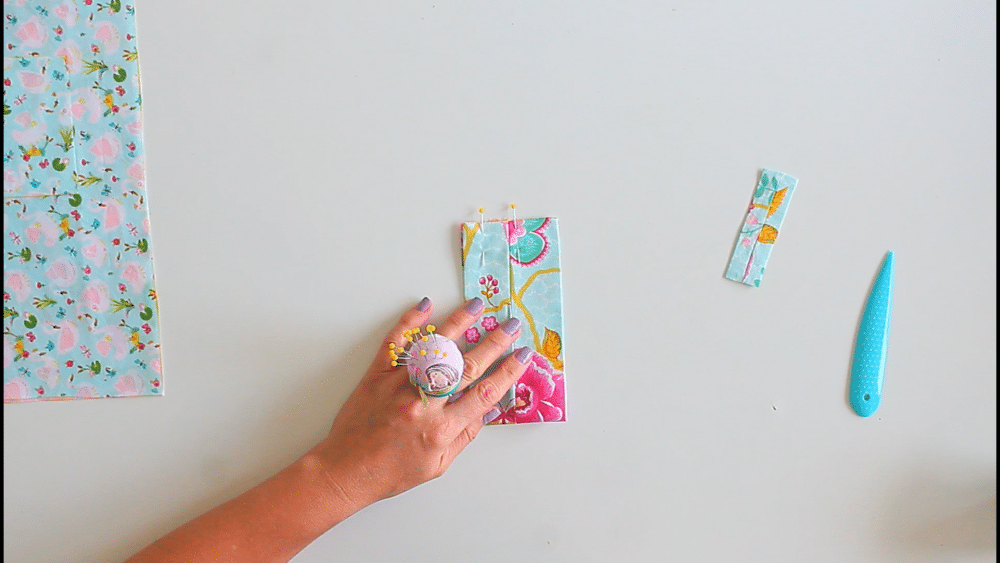 Sew the raw ends together with 1/4″ allowance to create a circle.
Open the seam and press.
Turn the circle right side out (the center seam should now face the inside of the circle).
Press the circle, with the seam with raw edges placed in the middle of the circle.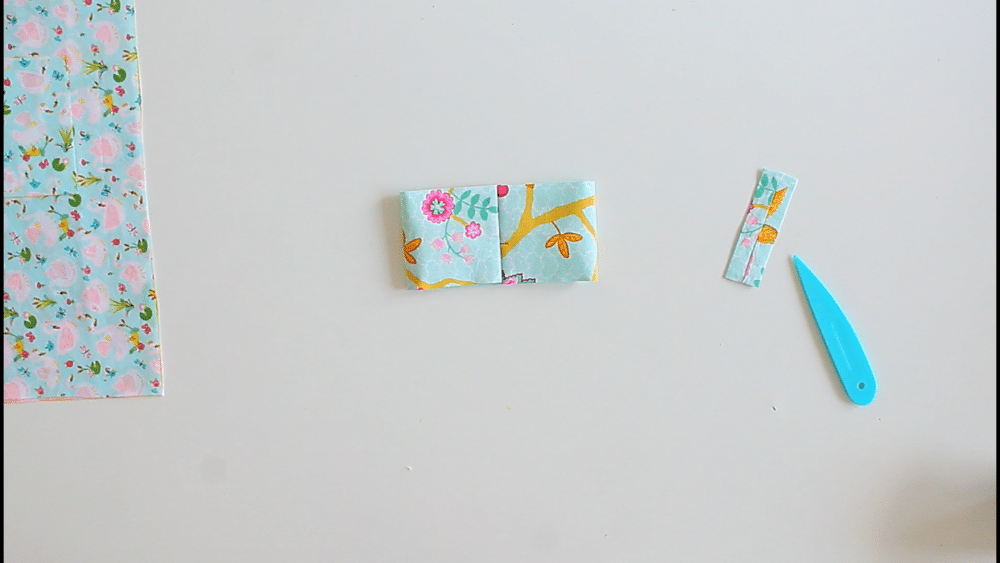 Pinch the center of the bow to form a little accordion. Keep the crease together with pins or quilting clips.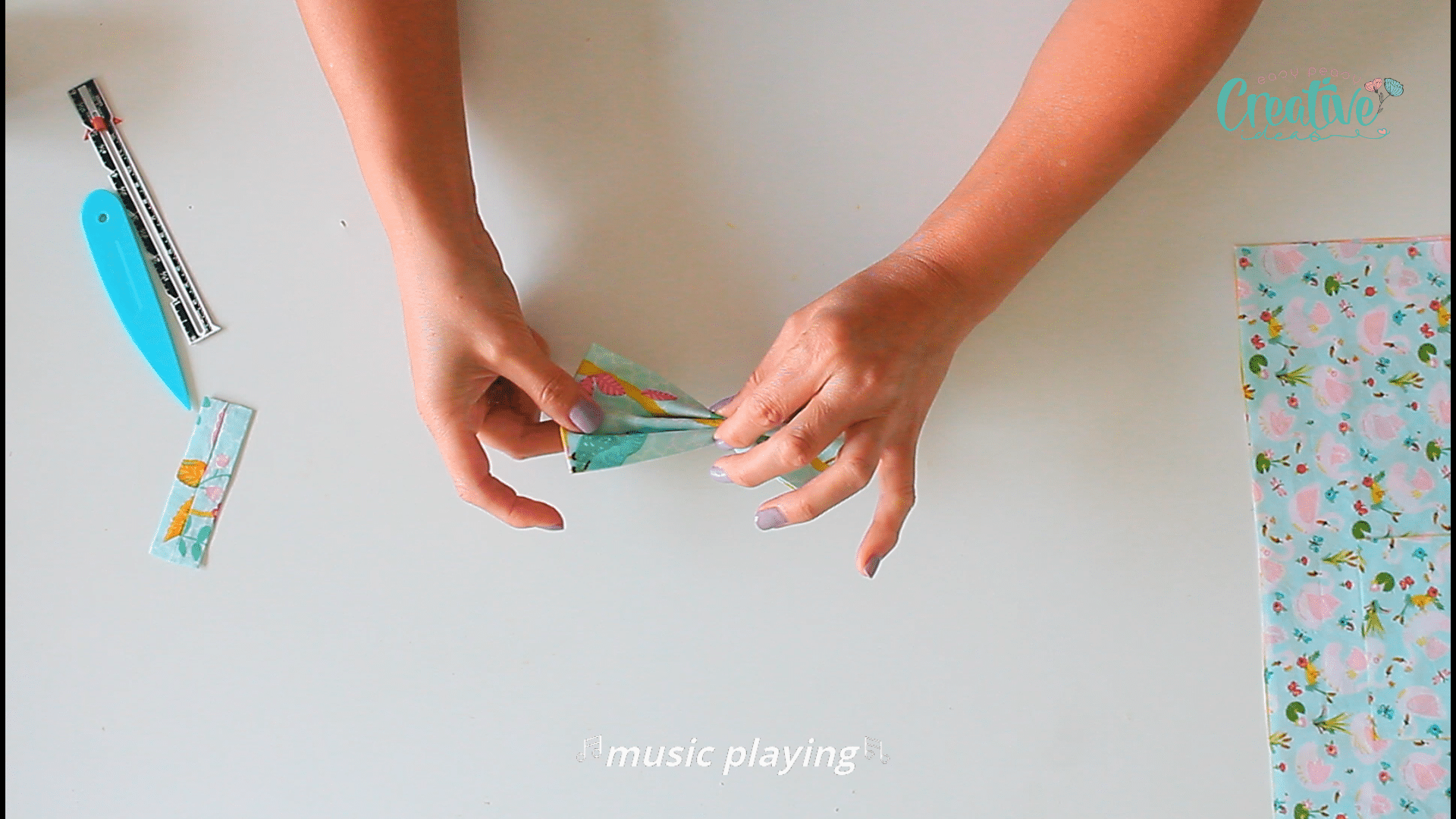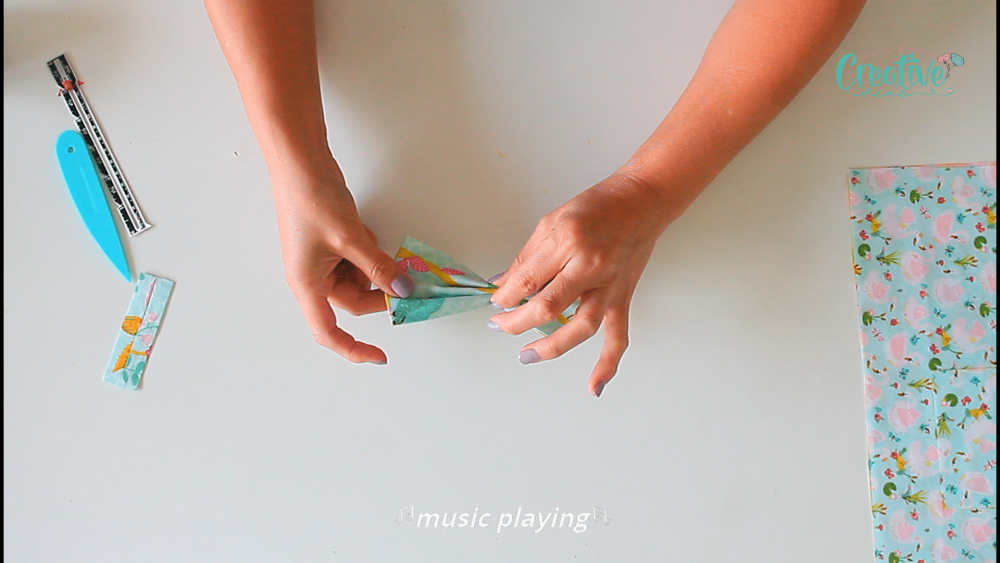 Sew the tie
Add the bow tie and wrap it around the center as tight as needed. Adjust the tie so that the ends are placed in the back of the bow.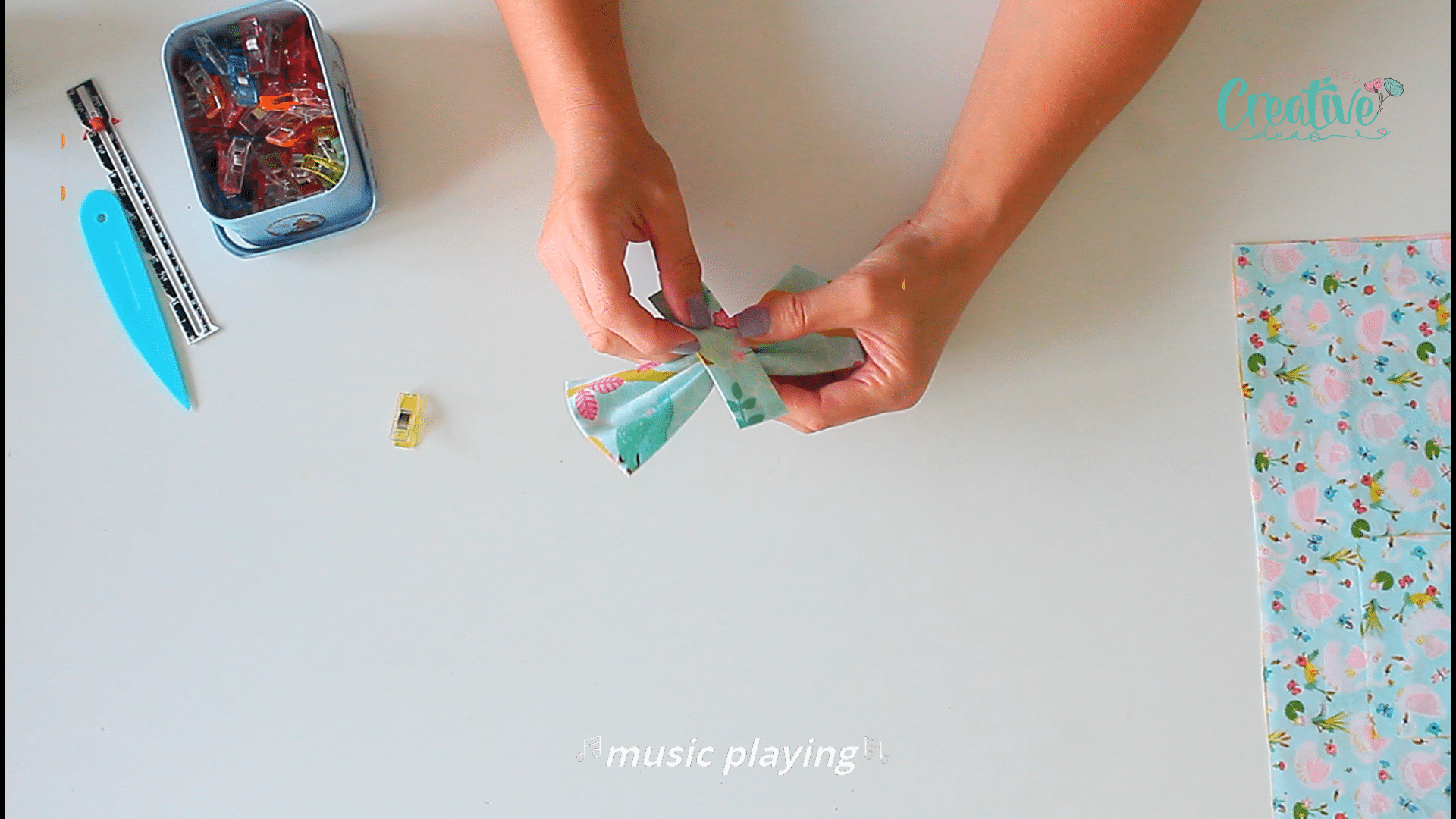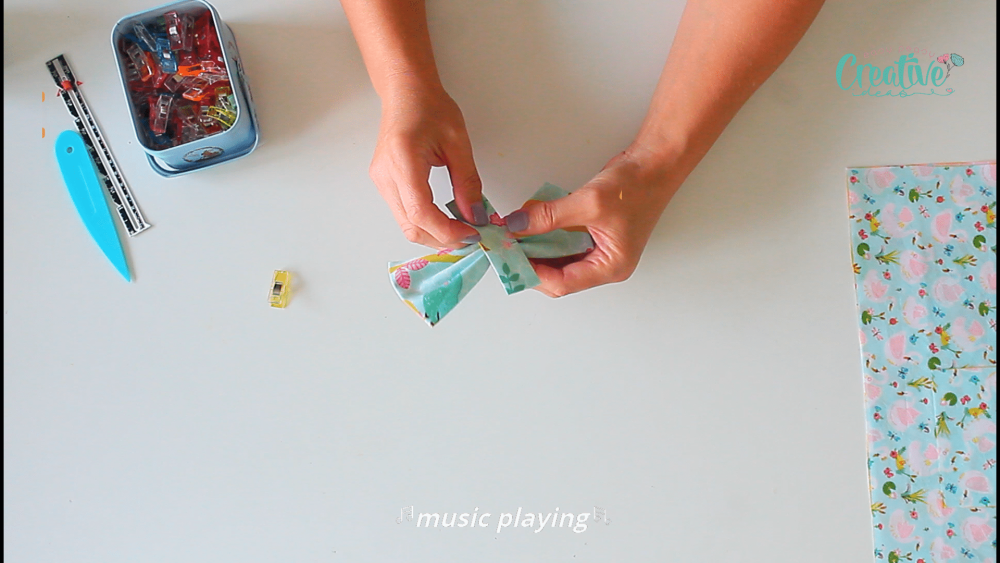 Hand sew the tie to itself or glue with a hot glue gun. Add a couple of stitches to secure the tie to the bow so it won't move later on when in use.
Now step back and admire your beautiful work! Whether you want to add a pop of color to a hair clips, embellish a handbag, or adorn a gift, fabric bows are versatile and can be customized to suit your style. So, grab your sewing kit and get started on your next bow-making adventure!
Pin to save for later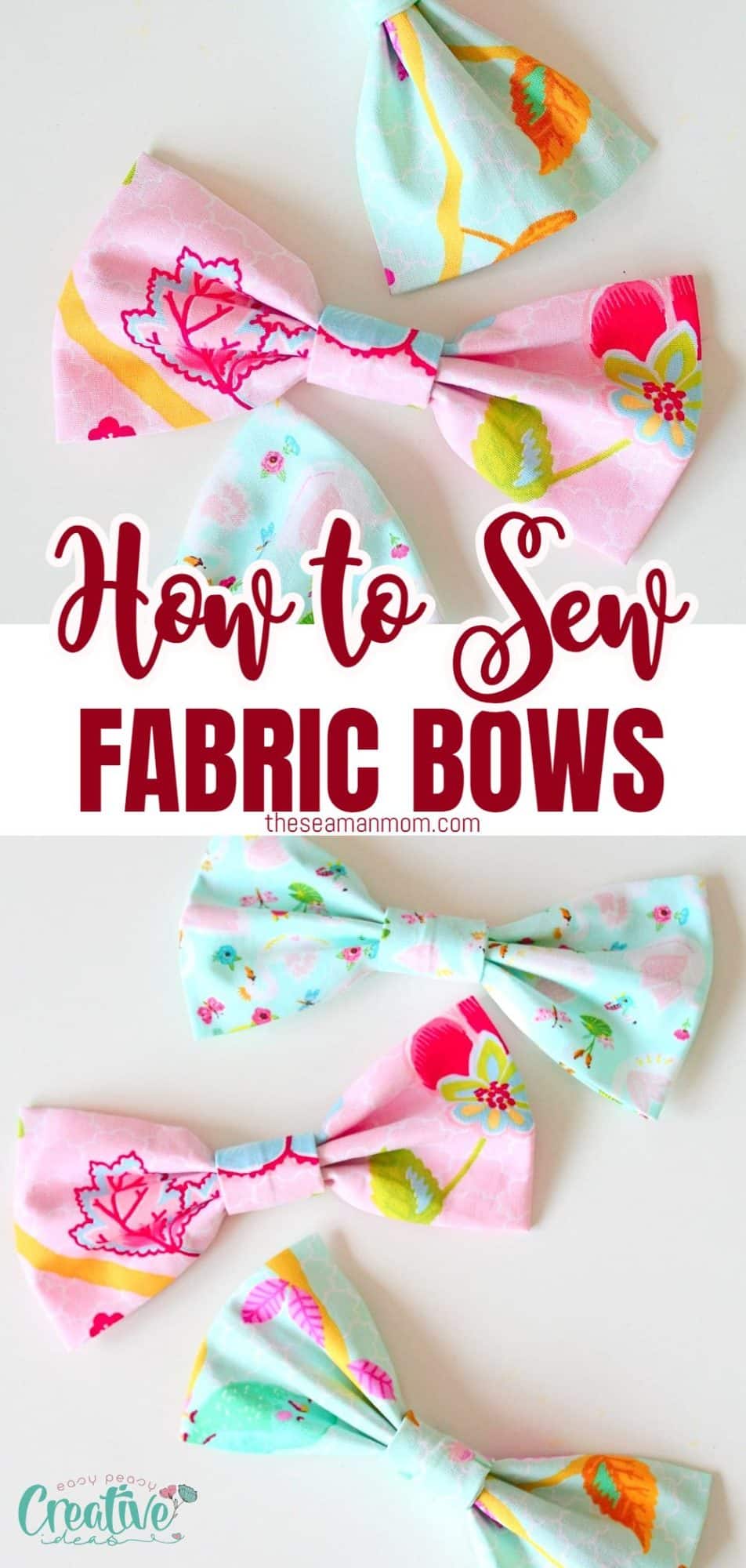 Most popular sewing projects: