Article may contain Amazon & affiliate links. As an Amazon Associate I earn from qualifying purchases at no additional cost to you.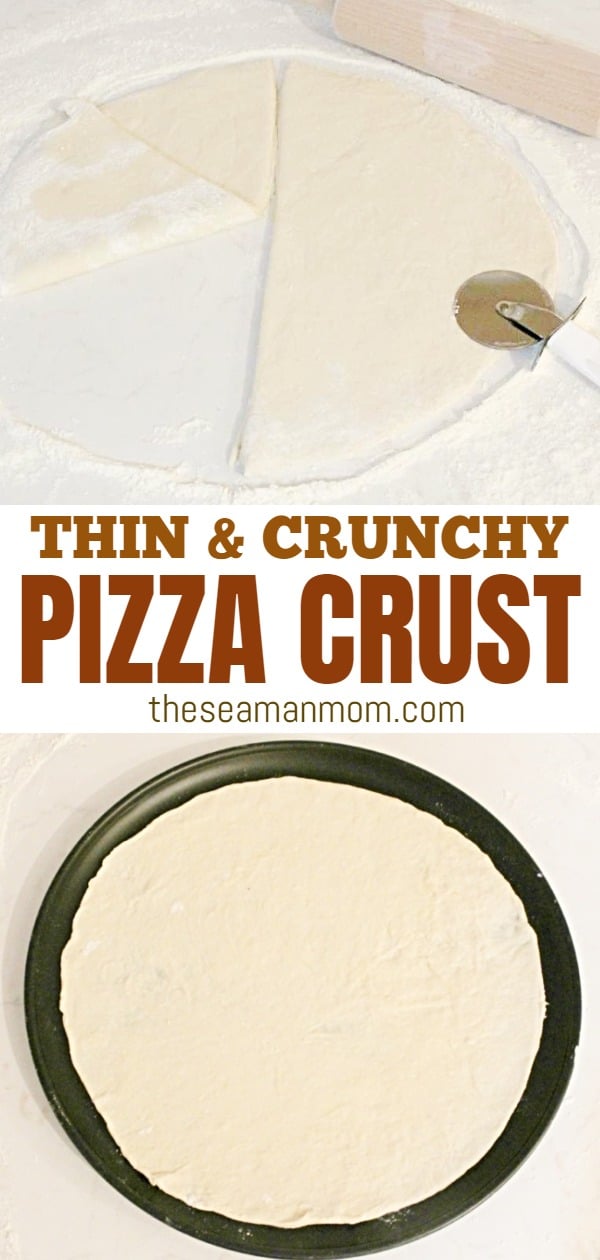 The secret to a great pizza is in the crust! See how you can make your own with this thin pizza crust recipe! Amazingly delicious, this homemade pizza dough is crispy, can be rolled out super thin or thick and is crazy easy to make!
Thin crust pizza dough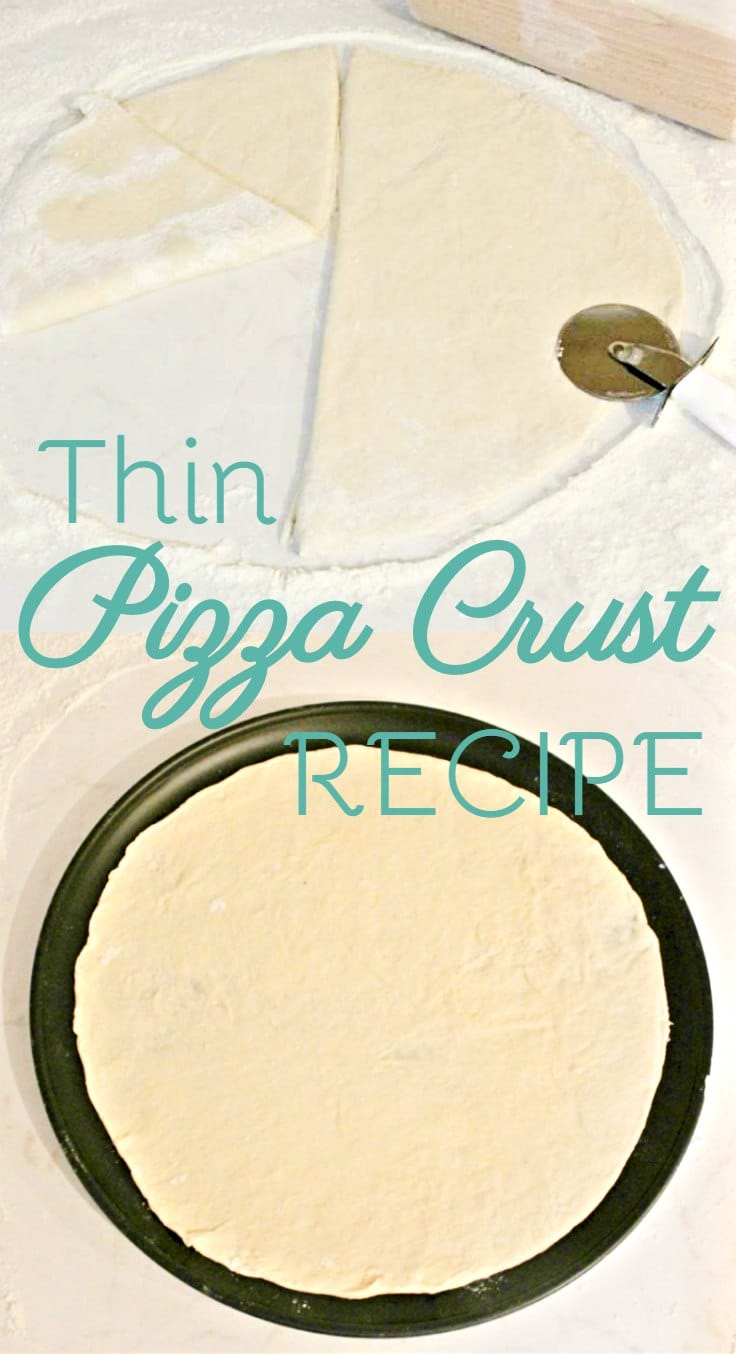 My family and I don't eat pizza too often but when we do we are quite picky, especially about the crust so we're always looking for pizza places that use a thin pizza crust recipe. We love our pizza with super thin crust and we make a big deal about certain topping ingredients too.
We also favor homemade pizza. It tastes way better and we love the amazing smell that spreads all around the house! We decided to give homemade pizza dough a try and came up with this crazy easy crispy pizza dough recipe.
Most popular recipes:
I love that this thin pizza crust recipe doesn't need lots of time to make, it comes together in minutes, literally and doesn't need time to rise so our pizza is ready in no time, whenever we feel like serving one. And the fact that we get to use our favorite ingredients is a great bonus.
We prefer a crispy pizza crust because we love crunchy food, the crunchiest the better. The way we make it is in fact super thin and super crunchy. But if you'd rather make yours thicker, use this thin pizza base recipe to make the dough and then simply roll your dough out a little thicker.
Thin pizza crust recipe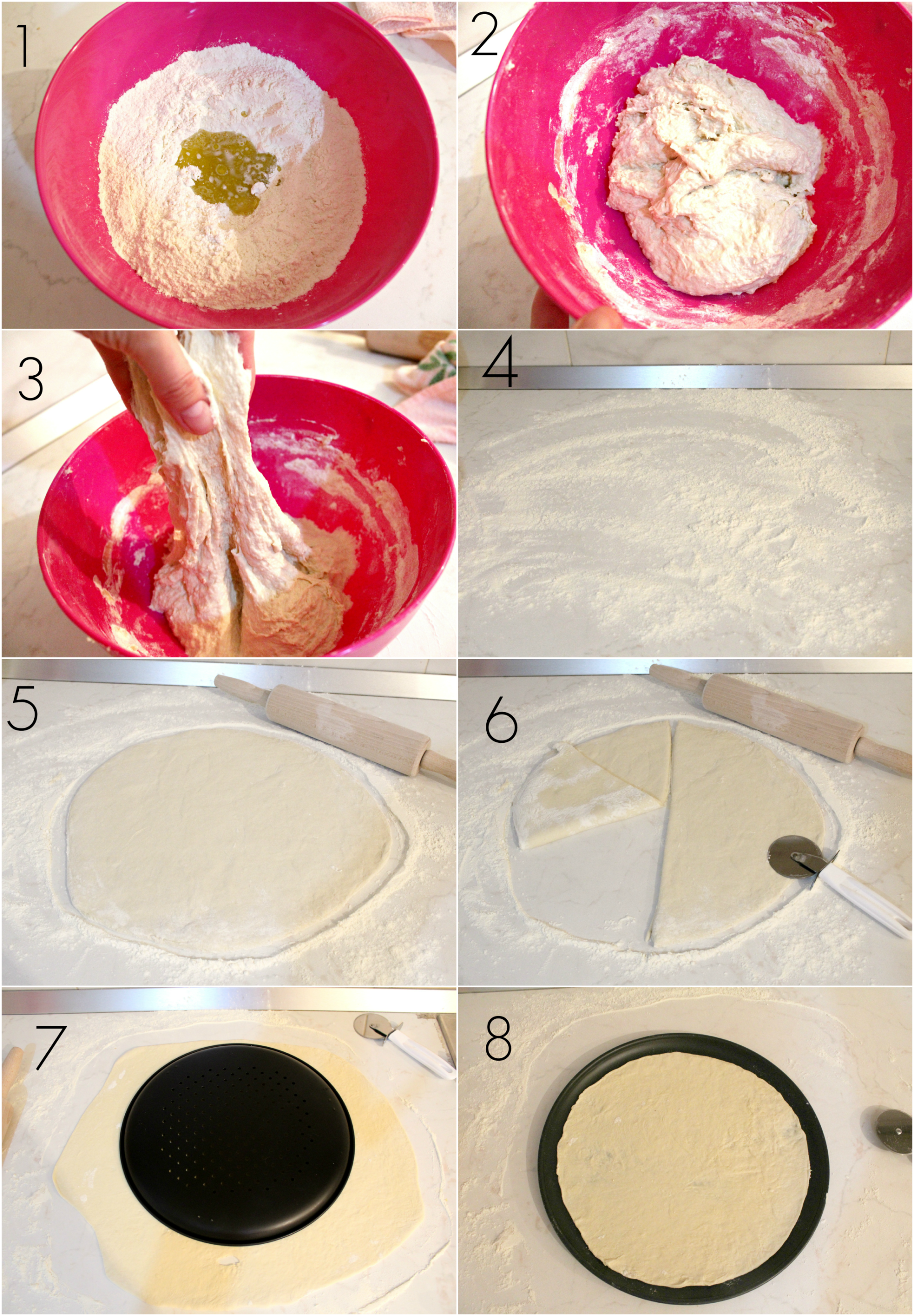 To make this thin pizza crust recipe I only needed a few simple ingredients, you probably already have in your pantry, just like me. I used all purpose flour that I first sifted and dry yeast, 1 pk of 1/4 oz. You can replace it with fresh yeast (just double the amount). I added olive oil because we love how great our pizza crust tastes with olive oil, salt and water. And that's pretty much all you need to make an amazing thin pizza crust recipe!
I mixed the dry ingredients then I added the wet ingredients and mixed well, followed by a little bit of kneading until my dough got pretty stretchy/elastic. This is when I floured the table and rolled 1/4 of the dough out until it was super think. I carefully transferred it to a pizza pan and added out favorite ingredients. Depending on the toppings, a pizza made with my crust recipe should be baked between 20 and 30 minutes, at 420 F. This recipe makes 4 super thin crusts or 1 thick crust, for 2 people.
More pizza dough ideas:
Thin pizza crust recipe
This super crunchy, thin pizza crust recipe uses just a few simple ingredients, doesn't need lots of time to make, it comes together in just a few minutes and doesn't need time to rise.
Ingredients
17

oz

all purpose flour

1/4

0z

dry yeast

3

tablespoons

olive oil

1

teaspoon

salt

8

oz

water
Equipment
flour sifter

rolling pin

pizza pan
Instructions
Mix flour with yeast and salt.

Make a hollow in the middle, pour oil and water (photo #1)

Knead until it the knead is pretty elastic texture (photo #2 and #3)

Add a few more drops of water if needed to get the elastic texture.

Dust the counter top with flour (photo #4)

Roll the dough out with a rolling pin until you're happy with how thin it is (photo #5 and #6)

Add your choice of topping and bake for about 20 minutes.
Pin to save for later