Article may contain Amazon & affiliate links. As an Amazon Associate I earn from qualifying purchases at no additional cost to you.
Handles are one of the most important features in a bag! Learn the easiest method to make corded cotton webbing bag handles!
Webbing straps for bags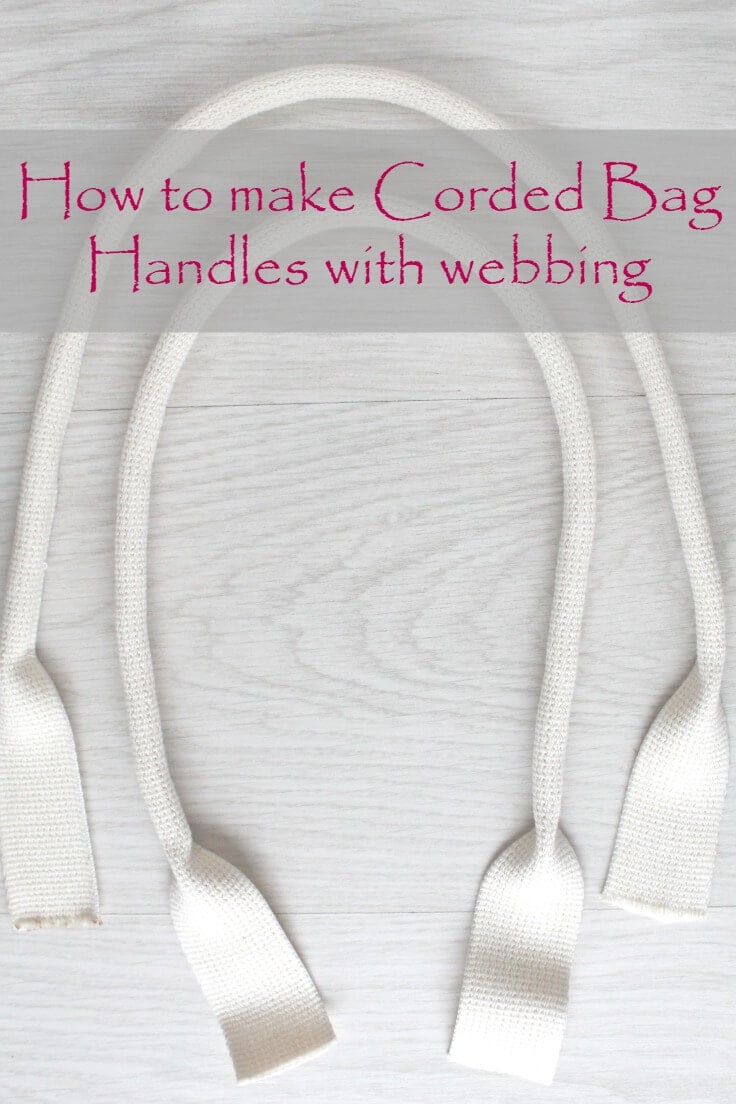 Making corded cotton webbing bag handles is the easiest method ever! Seriously, you've got to give these a try! If you always wanted to make your own corded bag handles but the idea scared the heck out of you, this method for webbing bag handles is your best option! It can't get easier than this so even the ultimate beginners can do it.
I saw a lovely canvas pillowcase with a pretty embroidery in a local shop and I simply had to have it. But wait for it! It wasn't because I wanted to add it to my home decor! I wanted to make a bag out of it, ha! Because the idea of making (yet) another bag got me just too excited so I bought the pillowcase. But I didn't have enough fabric from the pillowcase to make the handles so I thought webbing straps would look great, they would even match the color of my pillowcase.
Similar posts you might like:
But plain webbing handles for bags is just not my thing so making corded bag handles with cotton webbing sounded like a much better option to me, am I right? Corded handles look so much prettier and professional and the handles are sturdier and offer more padding. Plus webbing is pretty flexible so no crease will form when the handles bend; a bonus if you are a perfectionist!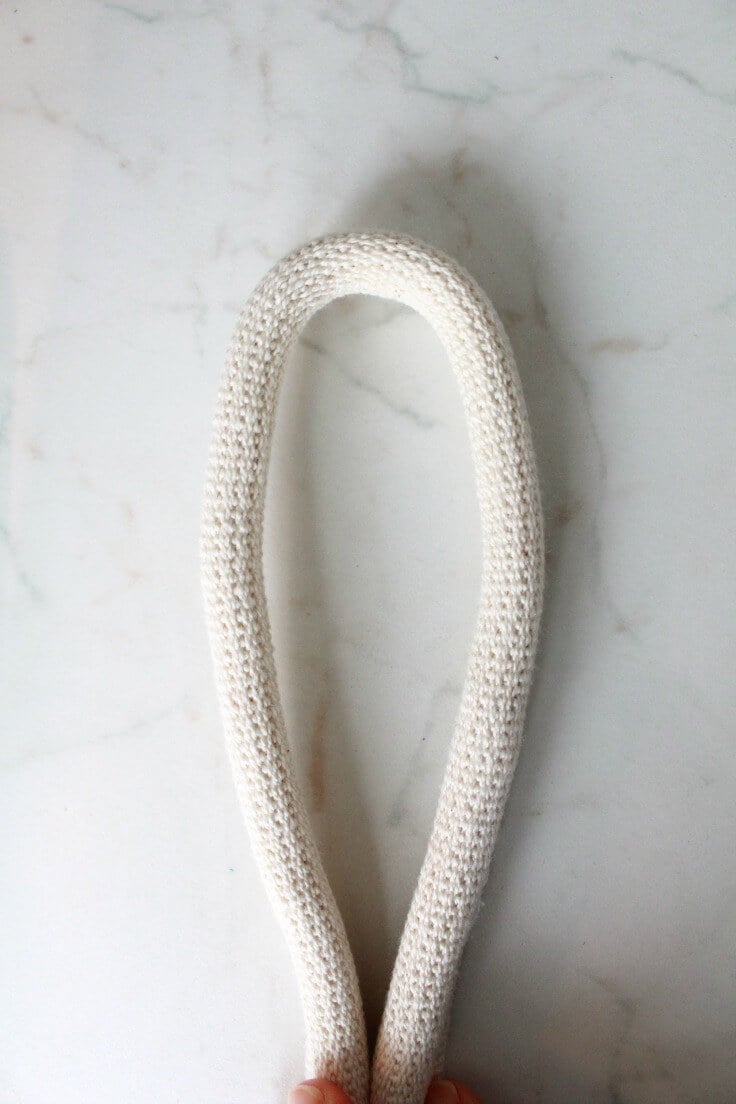 I've made corded bag handles before (in this post, for this gorgeous canvas bag) but using webbing for this project proved to be countless times easier. There's no fraying in using webbing and no tube turning is needed (which used to be such a headache for me until I discovered this trick). This project is the simplest ever!
To make these cotton webbing bag handles I used the same type of cording as in this rope bowl tutorial but any cording that fits inside your cotton webbing will do. You will also need a zipper foot and canvas needle and thread. My cording foot didn't fit the size of this pipping so I tried to use my second zipper foot which I never got to use but unfortunately this wasn't a good option for this project either and had too revert to my old bud. It worked like a charm!
Cotton webbing bag handles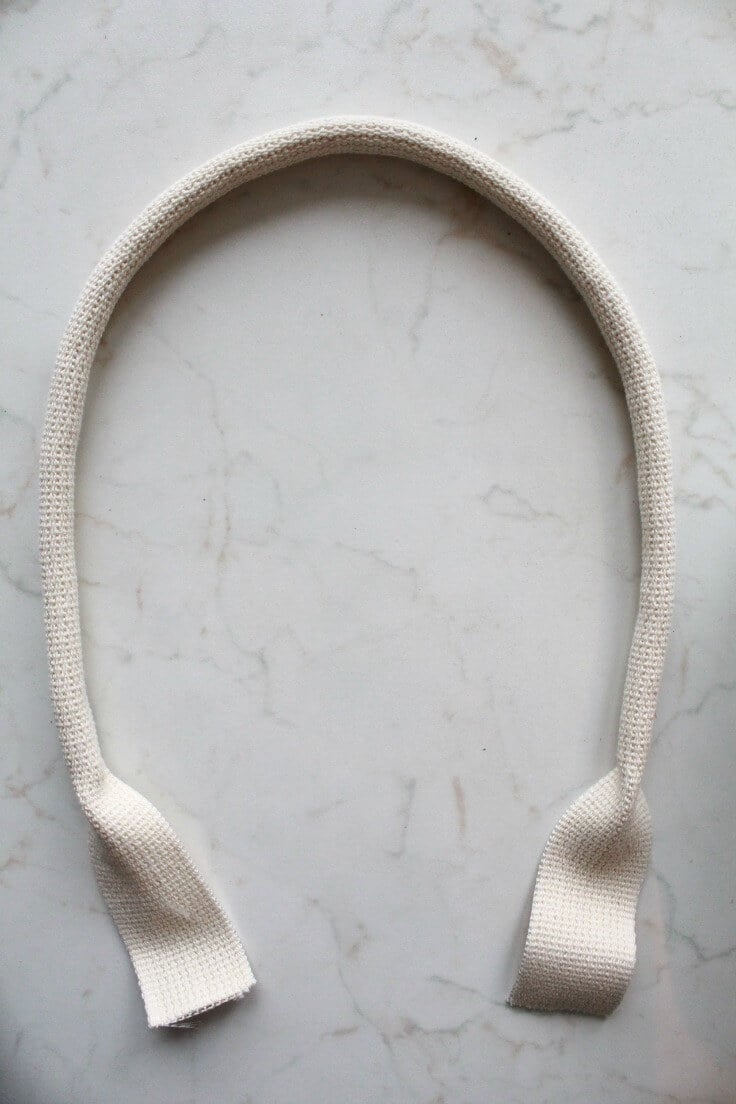 Materials:
Directions:
Place one of your ropes/piping in the middle of one of the webbing strips, about 4″ from each end of the webbing strip.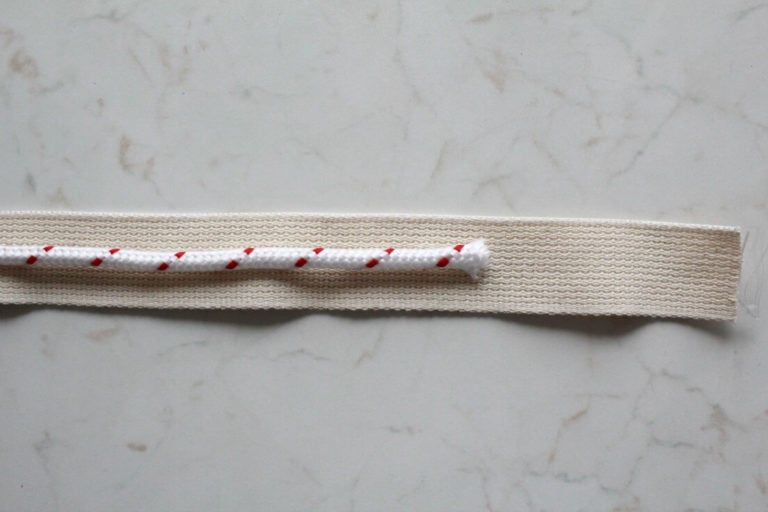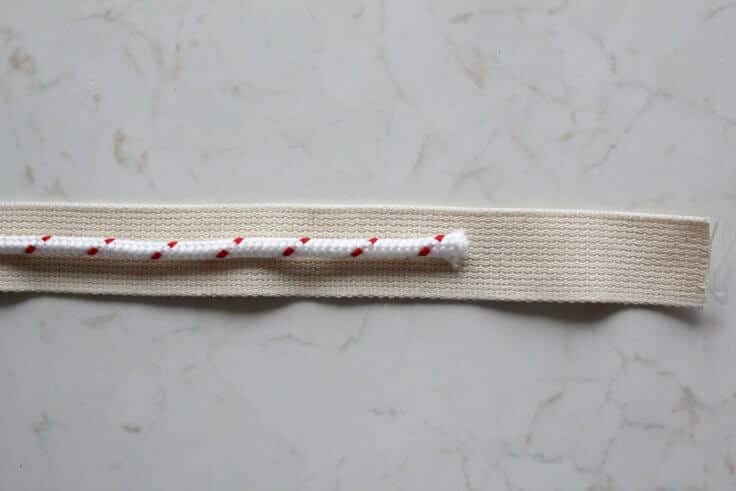 Fold the webbing over the rope and pin in place.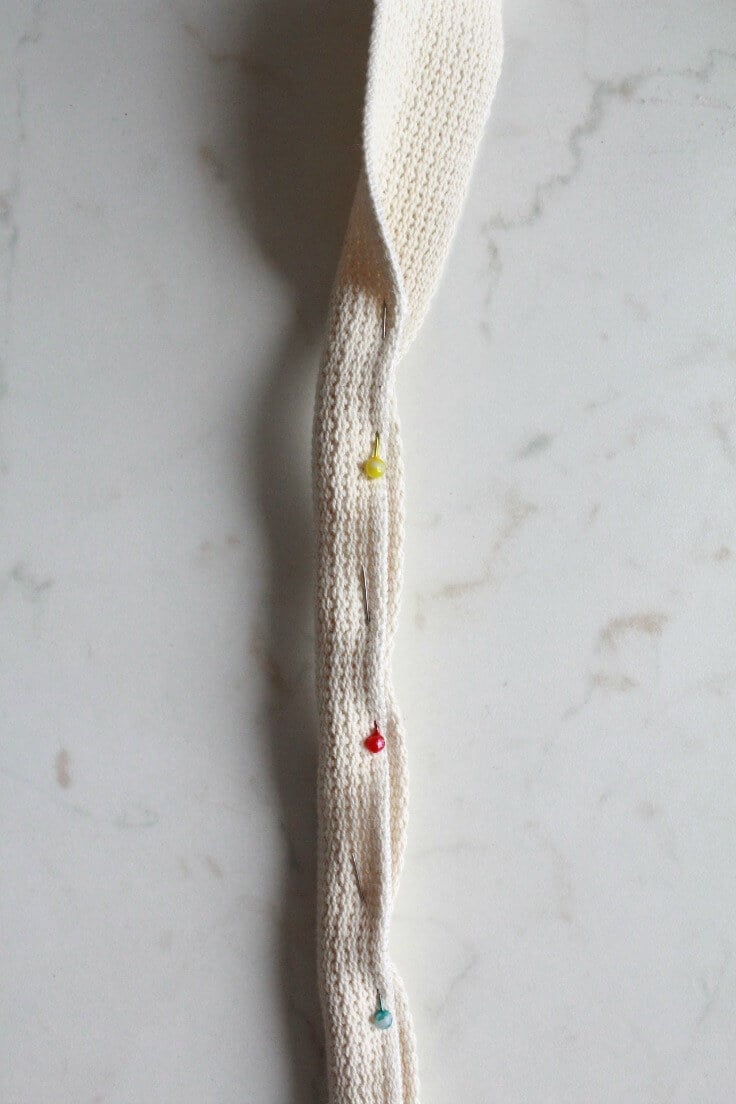 Change the foot, needle and thread on your sewing machine and adjust the pressure of your presser foot accordingly.
Start sewing as close to the edge of the webbing "sandwich" as you can, leaving the ends of the webbing hang loose as allowance for when you'll insert the handles in a bag (assuming you're having a bag project in mind and you're not doing this just for practice). Sewing this close to the edge can prove a little tricky so sew slow.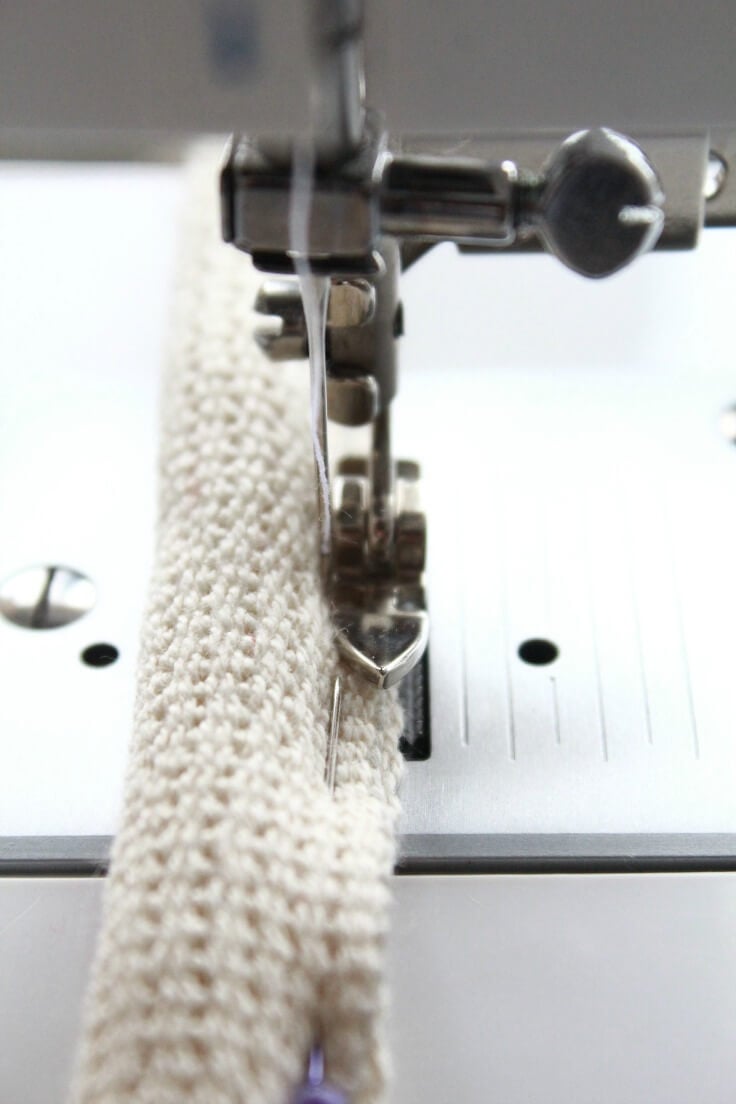 Stop sewing where the cord ends. You can glue the ends of the cord onto the webbing to secure them if you like to be extra cautious but in my experience the cord has stayed in place even without the glue, especially after inserting the handles into a bag project..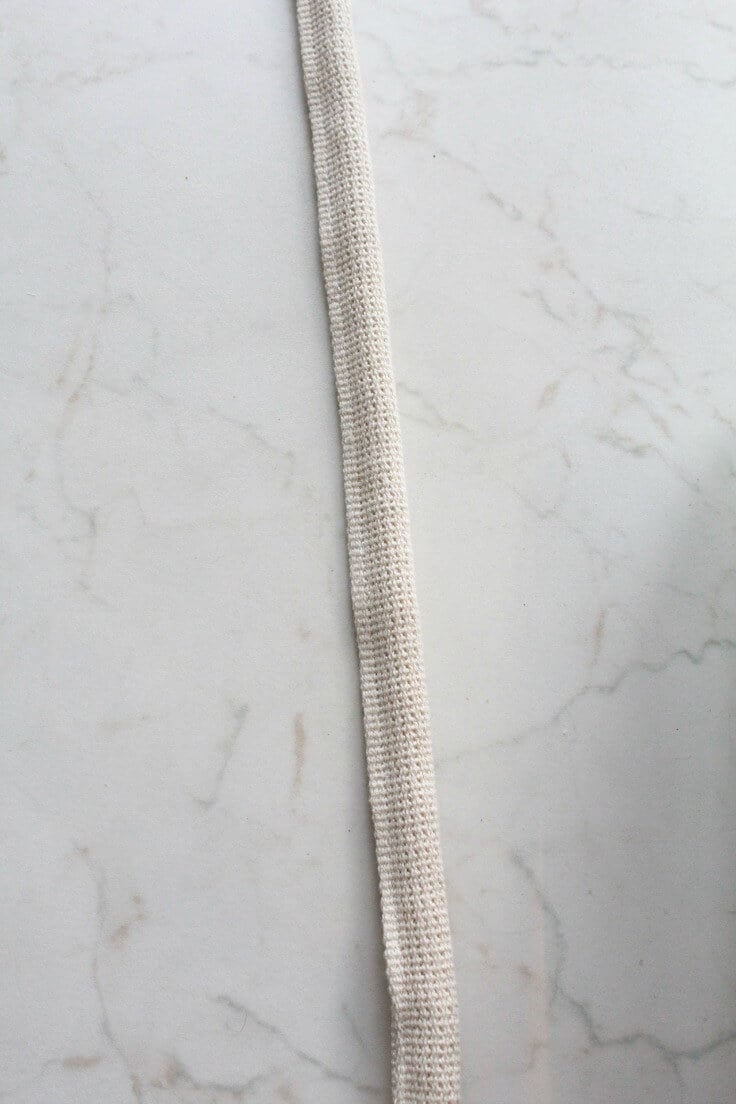 That's pretty much it! Your corded cotton webbing bag handles are done! Now go use these gems on a pretty bag!
Pin to save for later

Most popular sewing projects: