Follow these simple, easy tips for sewing with canvas, and you'll soon be able to successfully make any fun projects that require canvas, for you and your home!
Sewing Canvas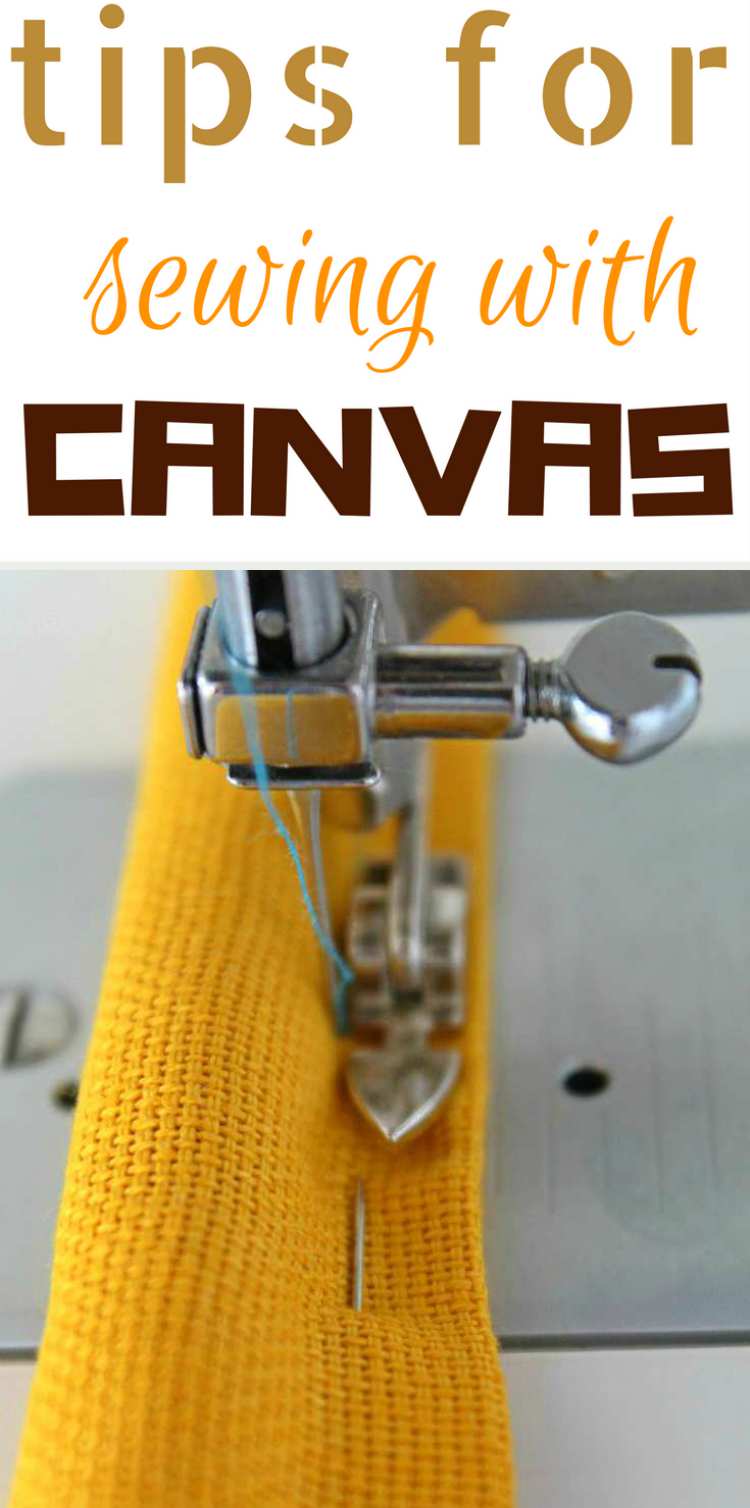 Canvas is a heavy and durable fabric which makes it perfect for sewing projects like home decor, bags and accessories or other decorative projects. With the right tools and techniques and a few simple tips for sewing with canvas, you can create sturdy, chic tote bags or clutches for yourself or friends, if you're looking for a gift idea. Or you can redecorate your home with a few simple decorative canvas pillows! Sewing on canvas is a lot easier and more fun than you'd think!
SEE MY MOST RECENT VIDEOS HERE
I've learnt these canvas sewing tips the hard way, when I made myself a rounded top canvas bag (I'll be sharing the tutorial and pattern very soon). I've also used canvas fabric in this tutorial for Corded Handles for Bags where I used this canvas fabric. It didn't occur to me that canvas is a totally different type of fabric and I need a little prepping in advance so I actually know how to sew canvas instead of scratching my head. So making the rounded top bag took way longer than I expected. Rookie mistake!

SEE MY MOST RECENT VIDEOS HERE
So if you plan to sew with canvas soon, better take a few moments and get yourself prepared with these tips for sewing with canvas, before starting to work on your project. It makes a huge difference!