Sew these adorable, easy and quick knotted hair ties in less than 10 minutes!
Article may contain Amazon & affiliate links. As an Amazon Associate I earn from qualifying purchases at no additional cost to you.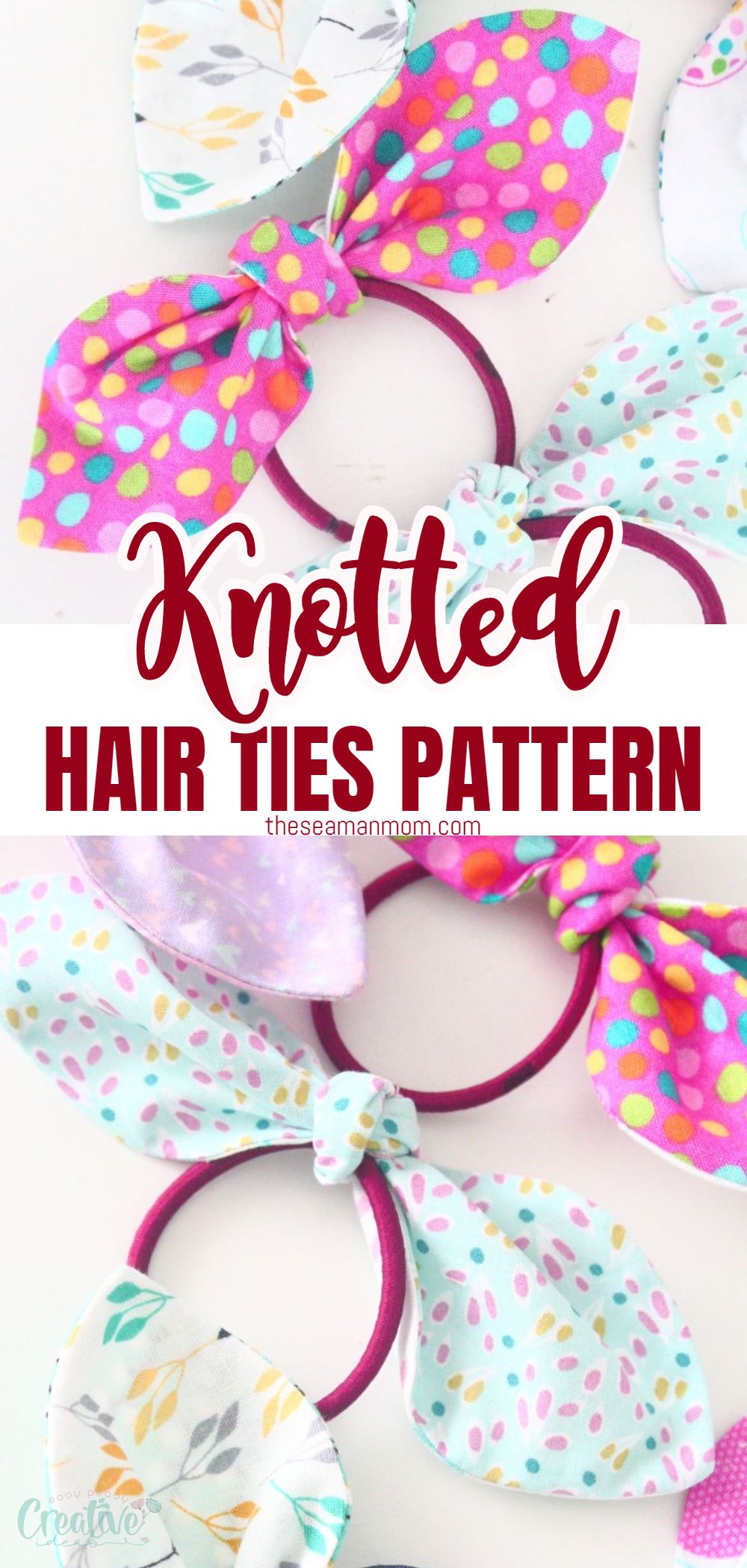 Girls love cute and colored hair accessories, so these knotted hair ties will be great for your little one! They look just like little bows and come out in just a few minutes. In about an hour, you will get a complete set of colored hair ties to accessorize your daughter's wardrobe.
Knotted hair ties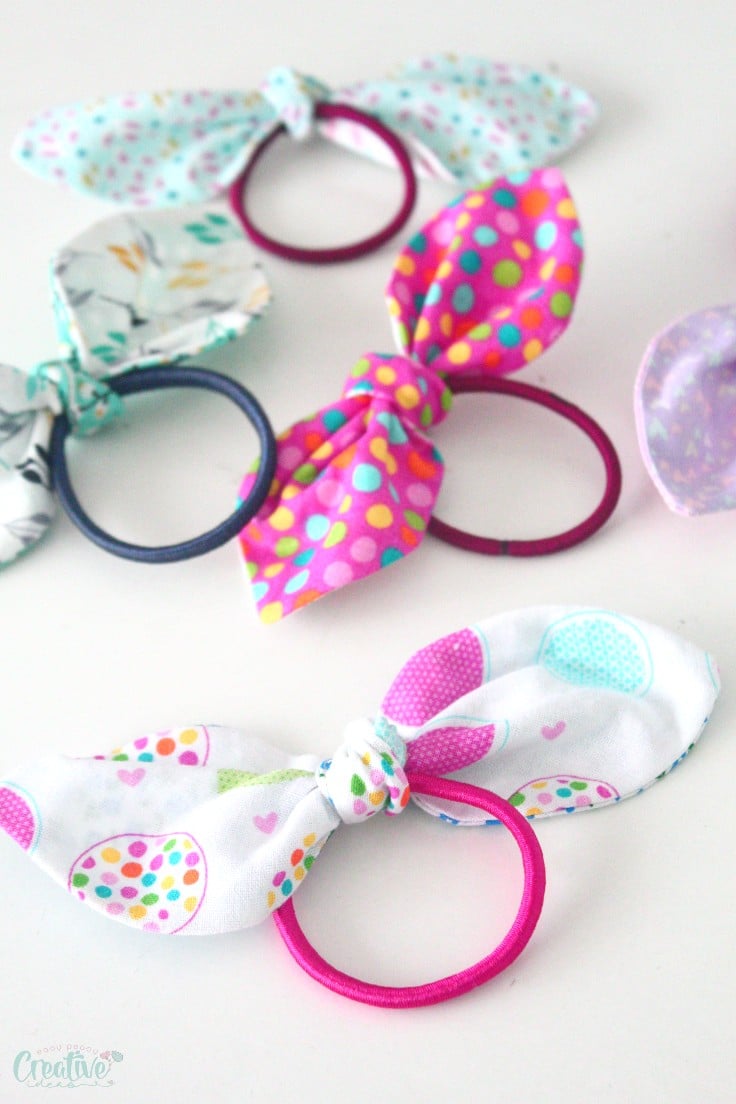 These adorable knotted hair ties are great for pigtails, ponytails or buns and are a cute accessory at any time. This is a great project for beginners or kids, as it only needs basic sewing skills. Ellie loves new hair bows, so these knot hair ties were a great project to use up some leftover fabric pieces lingering in my stash.
More accessories you will love: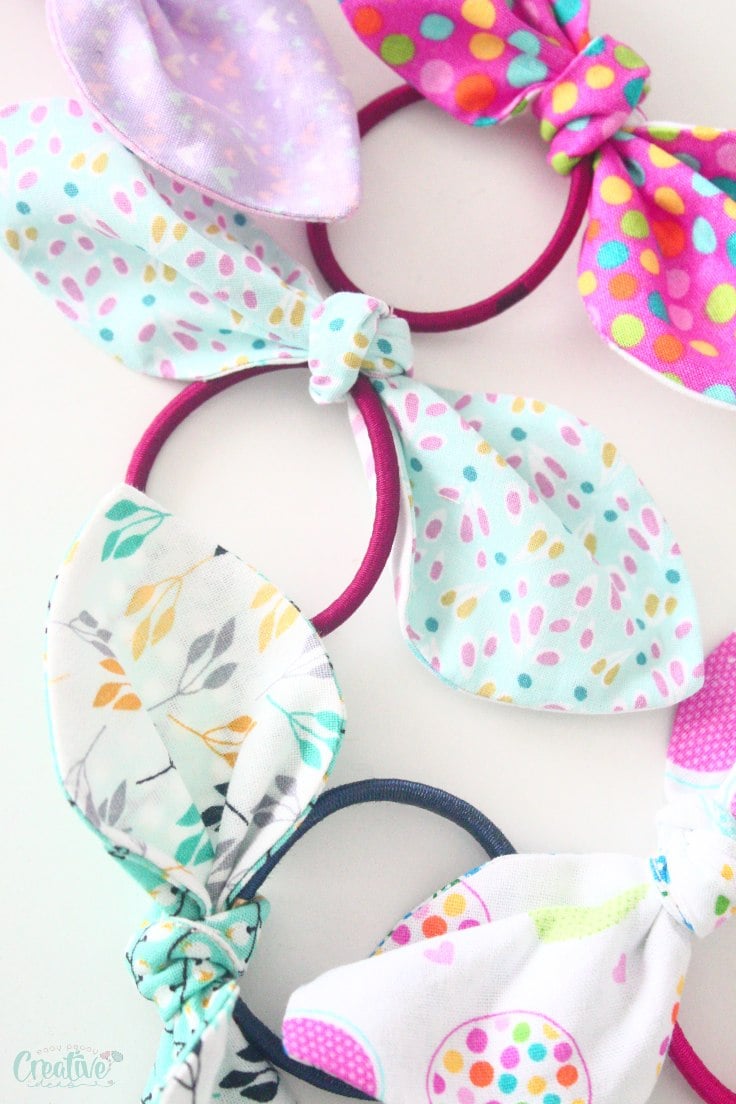 How to use knotted hair ties?
These cute knotted hair ties are also great as gifts or as an identical group accessory for sisters, cousins or for your daughter and her friends. This way, everyone will know they are tied together as friends.
Even better: if she ever gets bored with a tie color, she can always unknot the bow and move it onto a different tie or other hair accessory.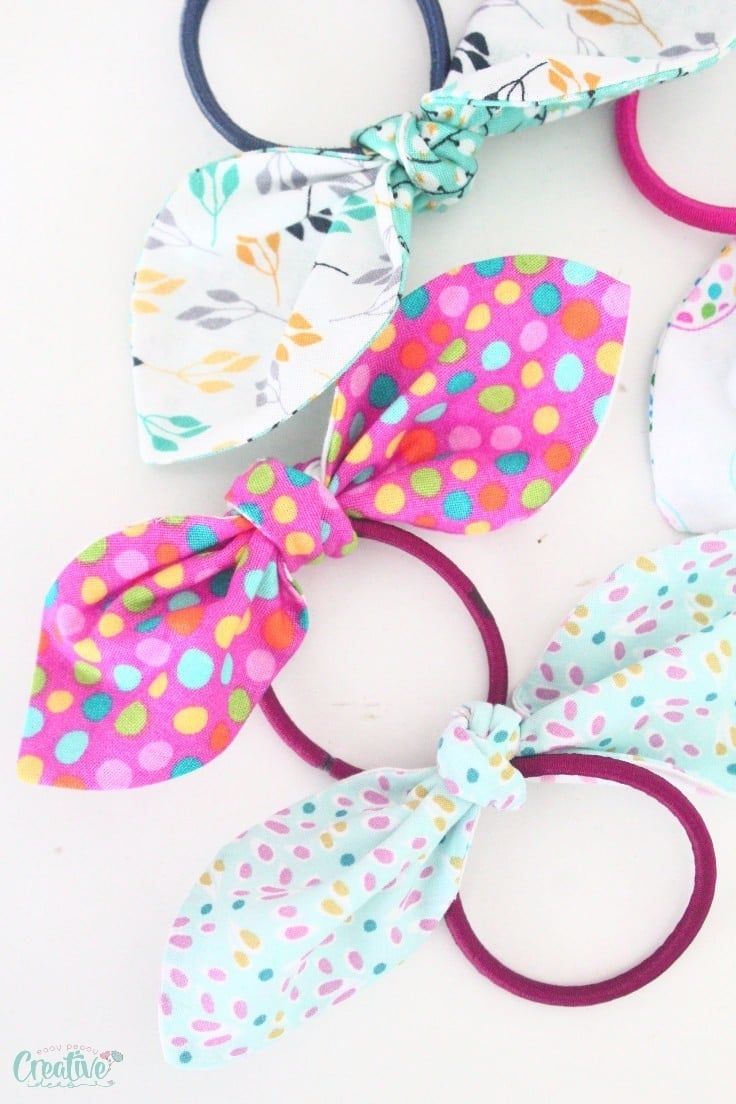 How to add more interest to your knotted hair ties?
You can use different fabrics for the two sides of the bows, so don't worry if you only have small pieces and you can't use them to cut out both sides. You can use complementing or contrasting fabrics, it's up to you and your own taste.
Instead of pointy ends, you can make them round or rectangular. They would look just as cute, but you will have many different hair bows in many styles. No matter how you make them, these pretty knotted hair ties will add some color to any hair style.
Take these cute knotted hair ties to the next level by adding pretty buttons, sequins, glitter or anything that can make them unique.
You can also knot two bows on the same tie for a fuller look.
Also, make them in velvet, satin or sequin fabric for a more festive look, for example for holidays, parties or special days.
You can also knot these bows on a hair scrunchie, a clip or a headband. Make them a little longer to give the impression of a small scarf tied around a ponytail. They look great and are of huge effect. In this case, it's better to make the bow from the same fabric as the scrunchie.
I just hope you enjoyed this quick project as much as I did and I'm sure you managed to make very cute hair ties. Please tell me how you feel about it in the comments section below.
---
This adorable knotted hair tie pattern is available to purchase here
---
Hair tie bows
Materials:
fabric scraps
elastic hair ties
scissors
pins
pressing iron
Directions:
Place 2 pieces of fabric right sides together, then top with the knotted hair ties pattern.
Mark the pattern onto the fabric using a fabric marker.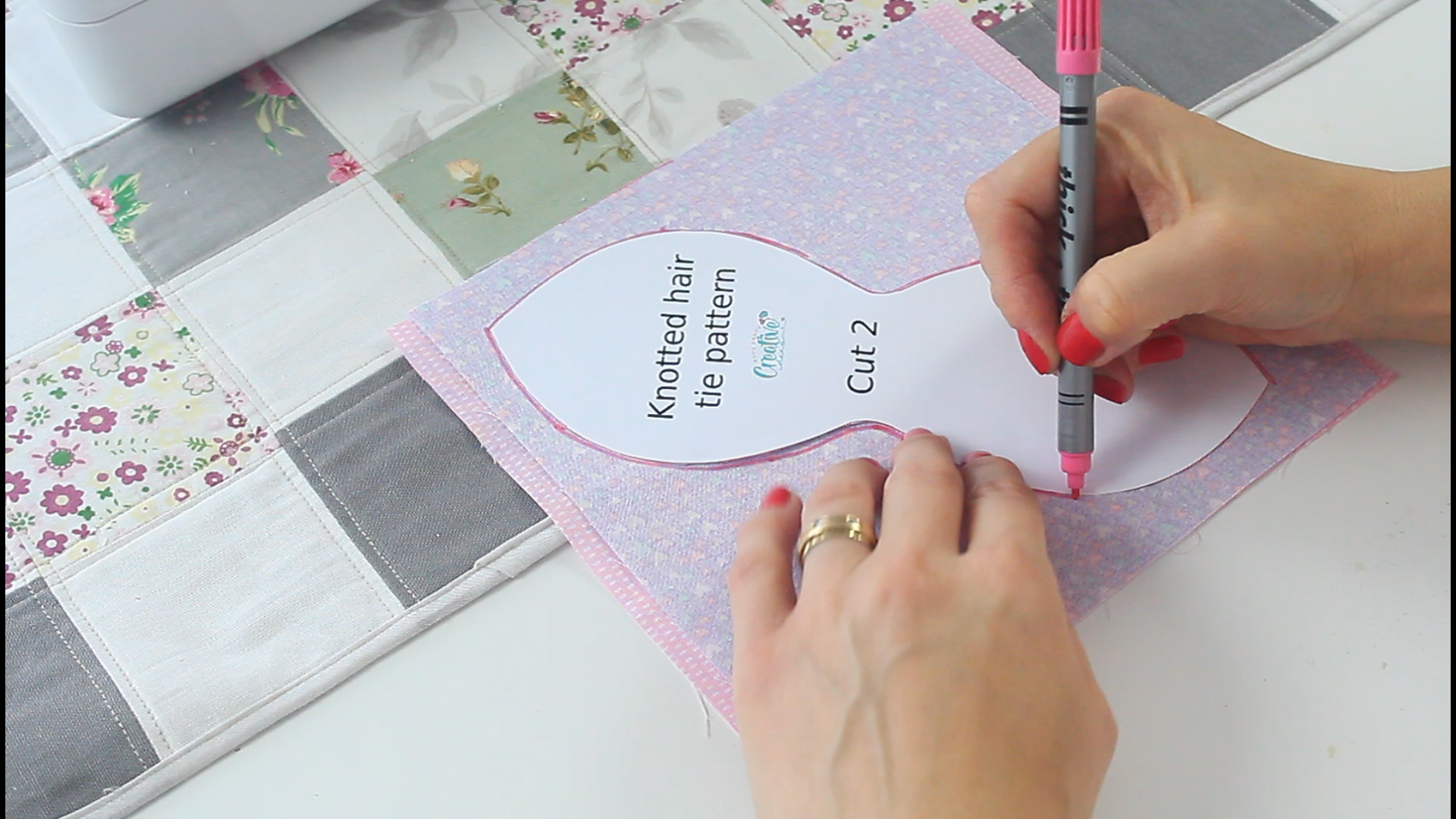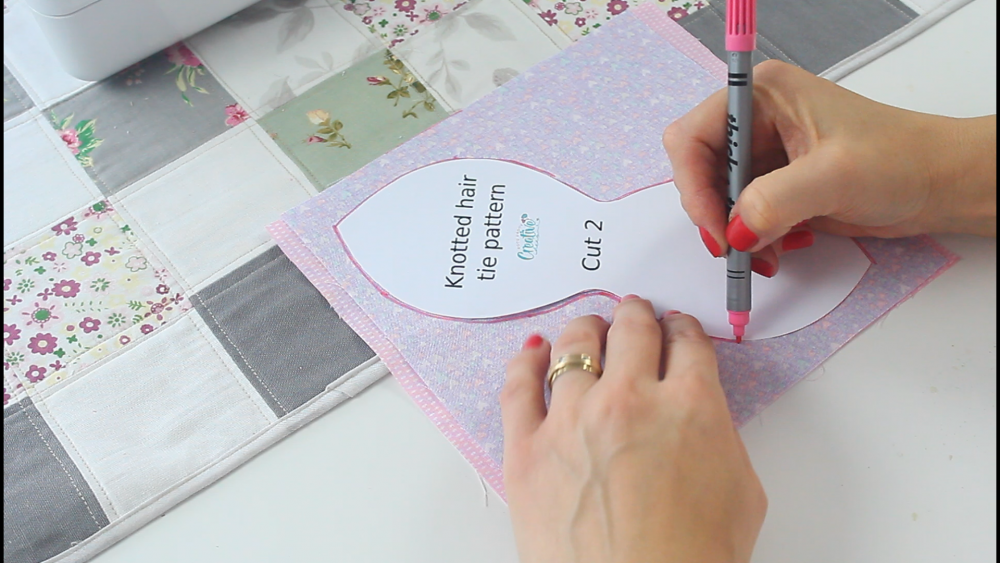 Pin through both layers.
Cut out the hair tie.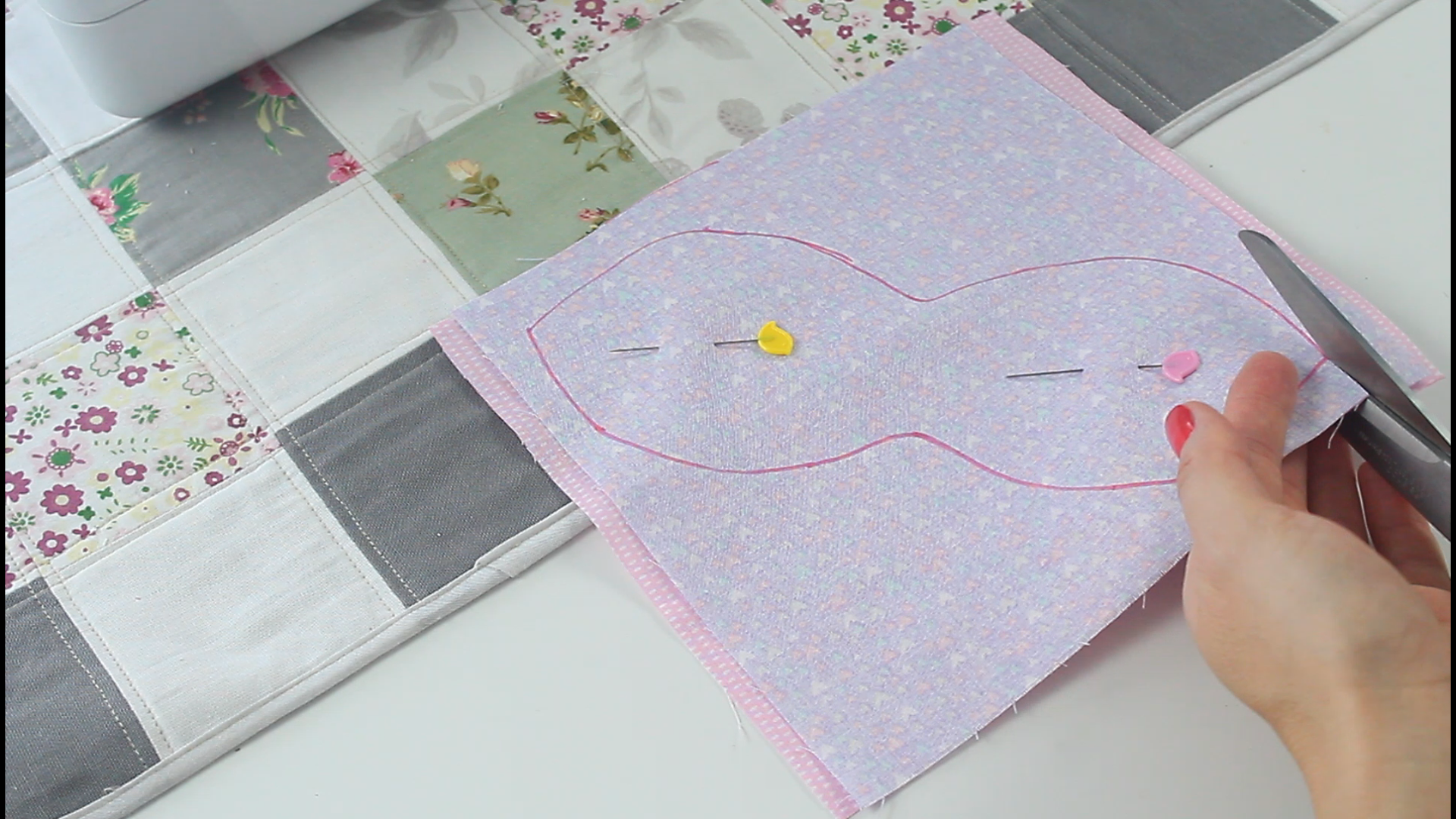 Sew with 1/4″ allowance leaving a gap of about 2″ to turn the tie out.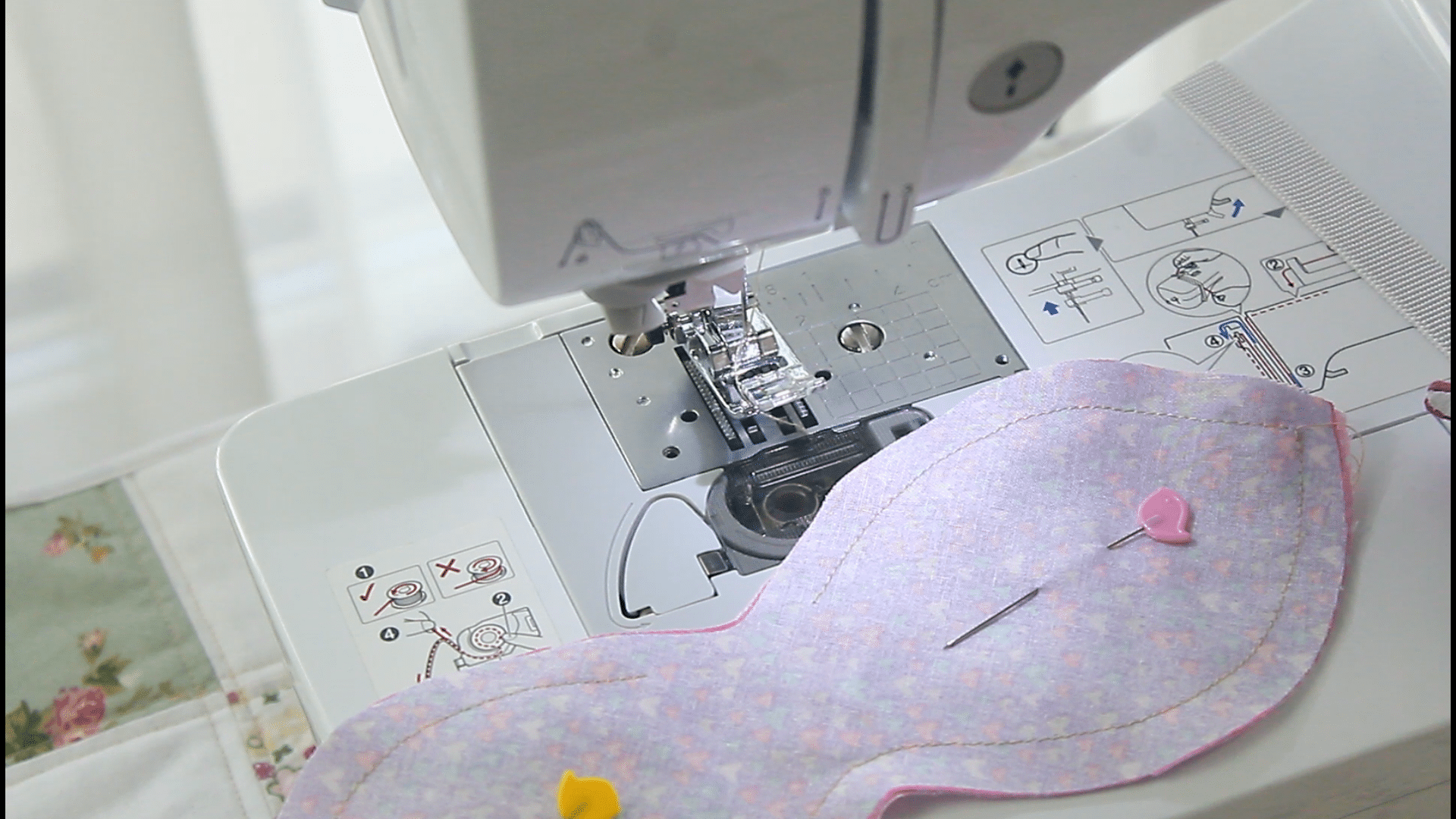 Trim the points, clip and notch the curves.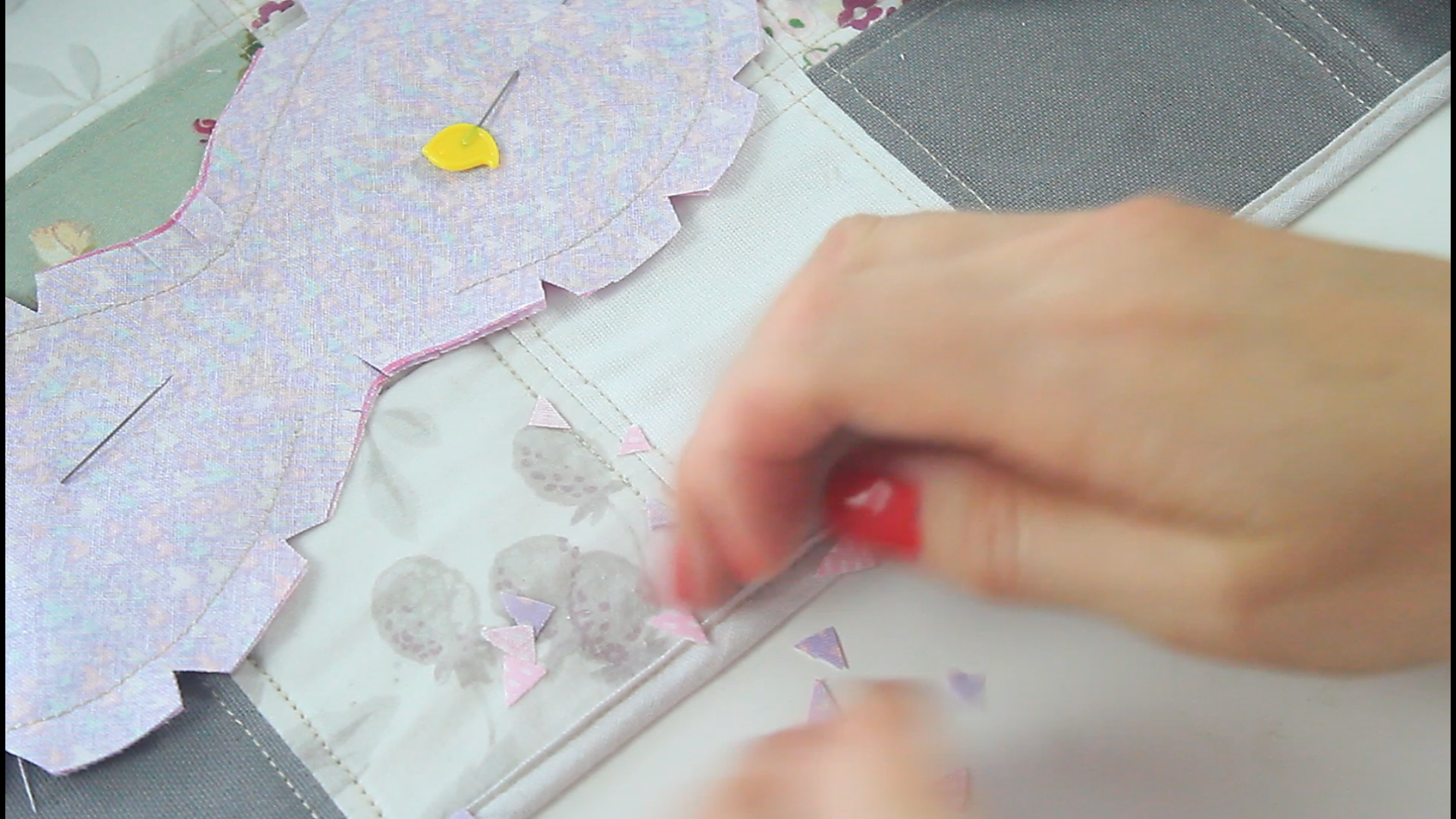 Turn the tie right side out, pushing points out and smoothing out the seams.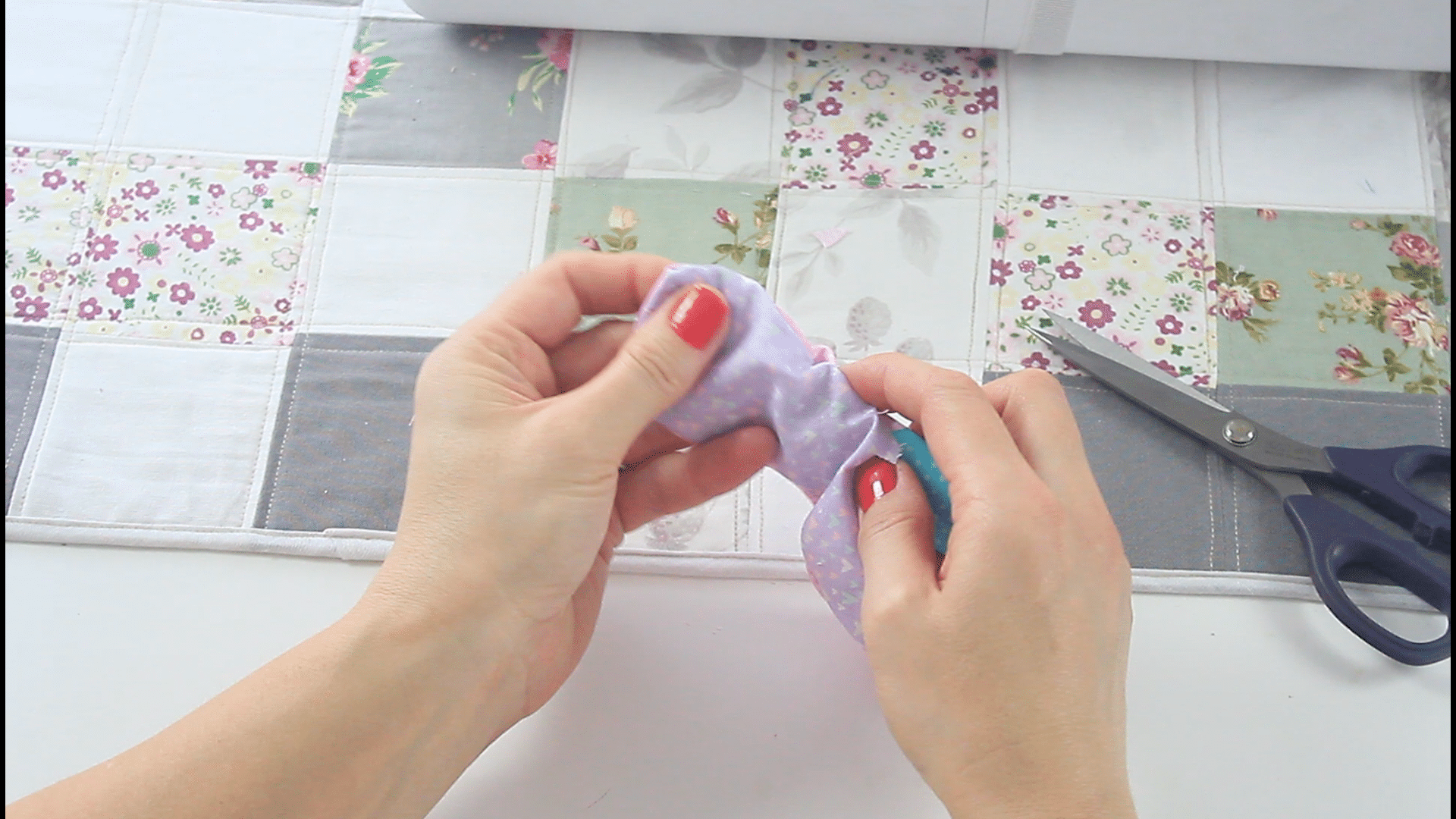 Push the gap inside and secure with pins.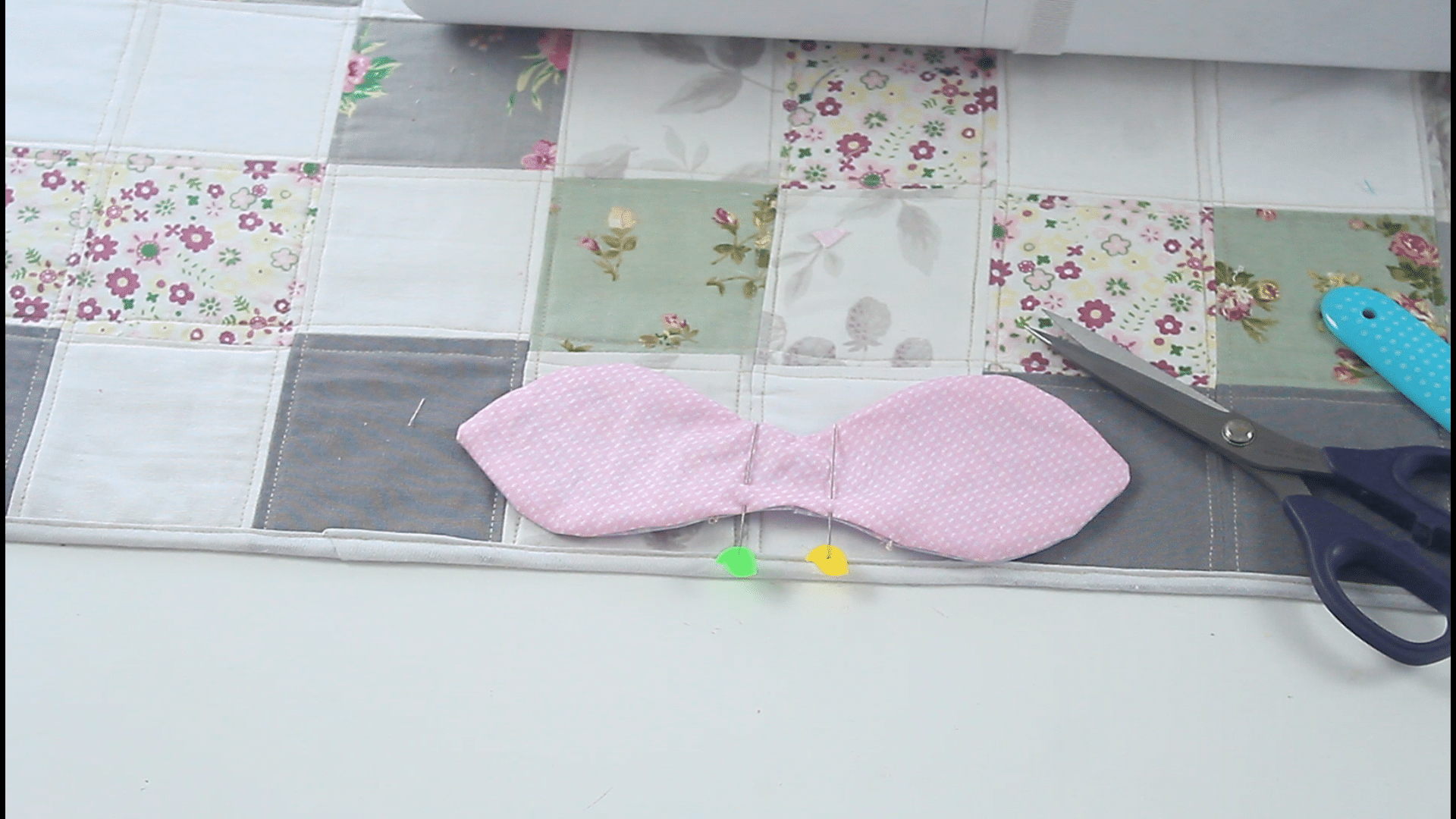 Press the tie with the iron on steam.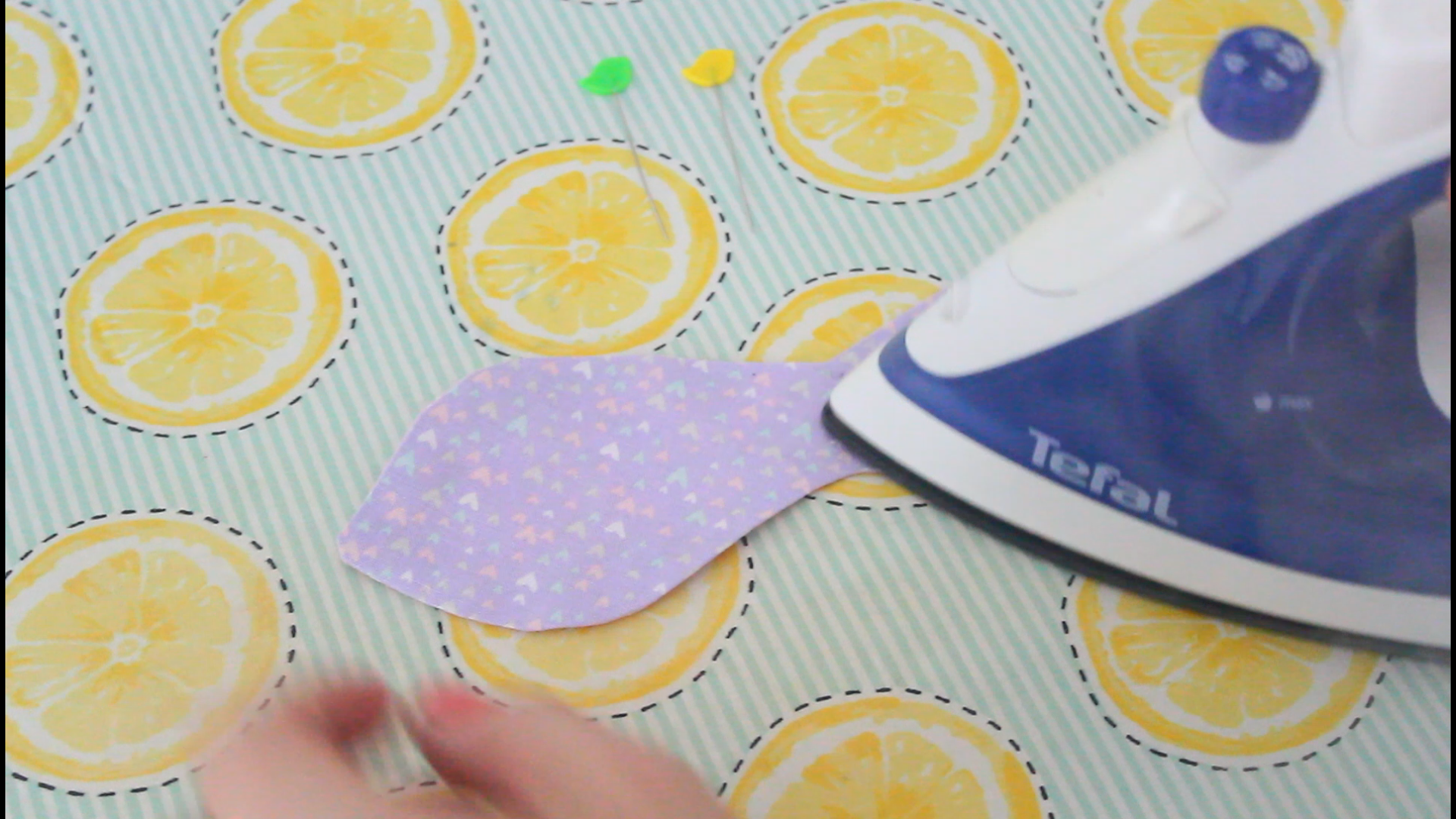 Top stitch the gap. Don't worry about the seam, it will not be visible in the knot.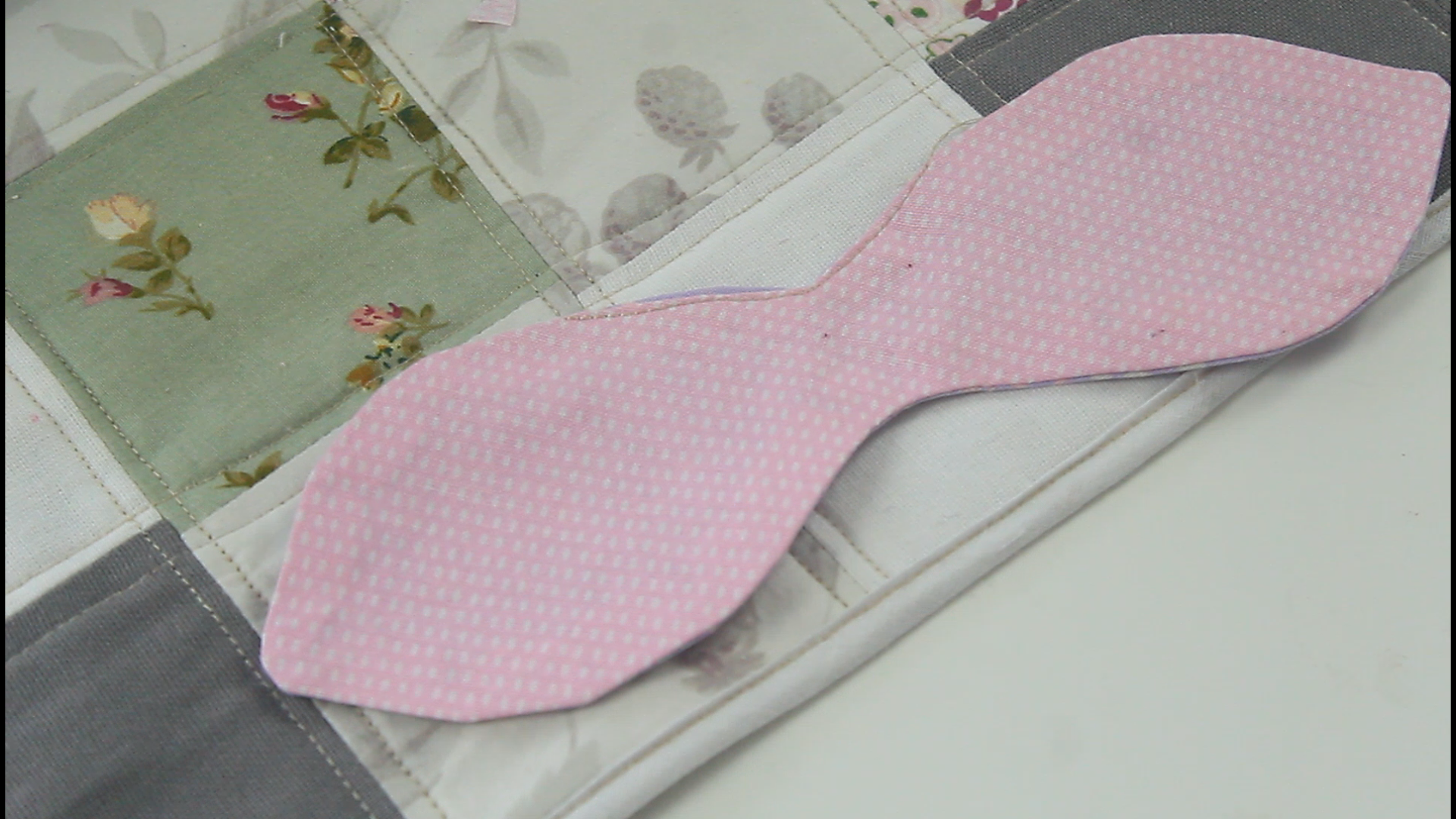 Grab an elastic hair tie and knot the fabric tie around it, pull the corners to give it shape and you're done!
Pin to save for later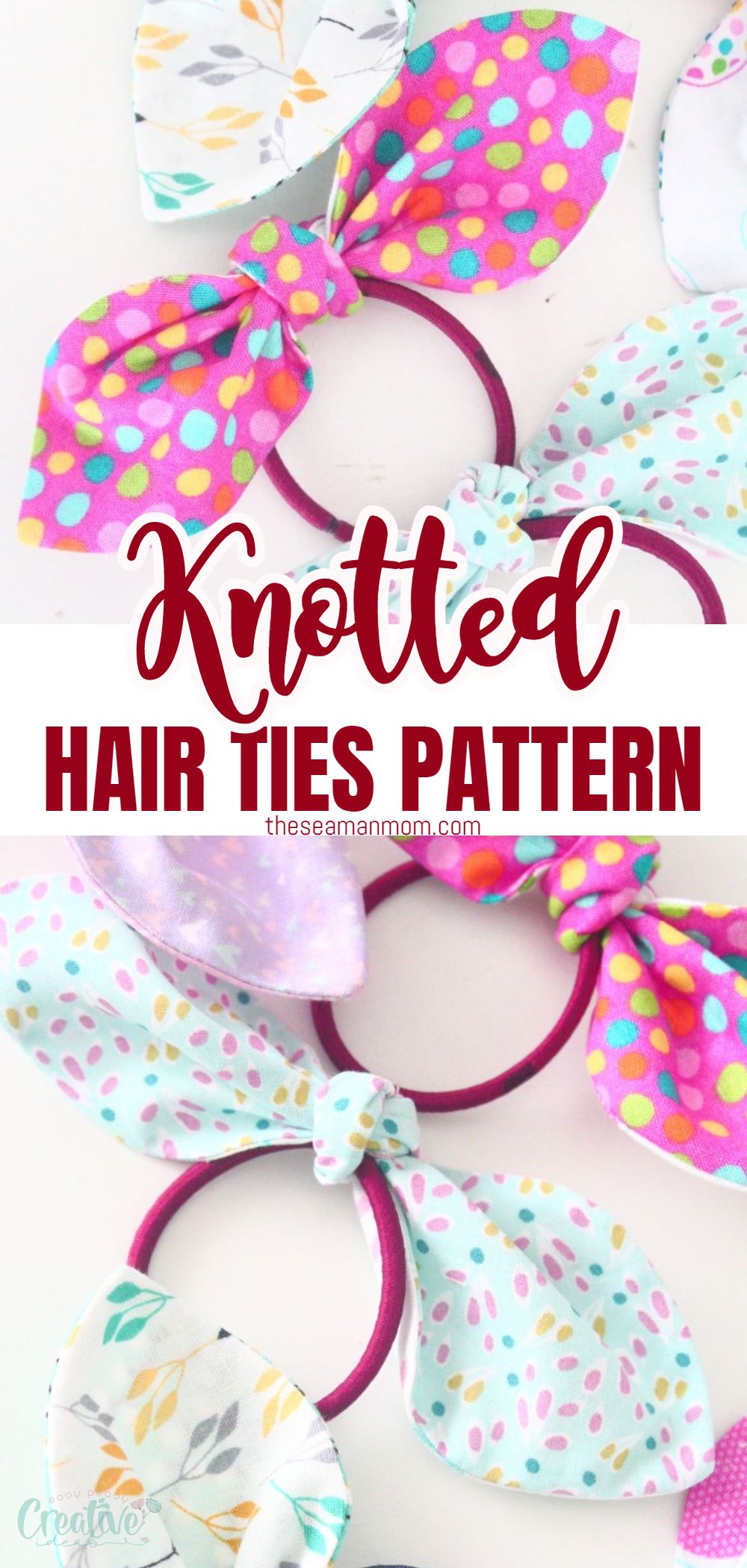 Most popular sewing projects: