Super easy and quick quilted tablet case you need to try today
Article may contain Amazon & affiliate links. As an Amazon Associate I earn from qualifying purchases at no additional cost to you.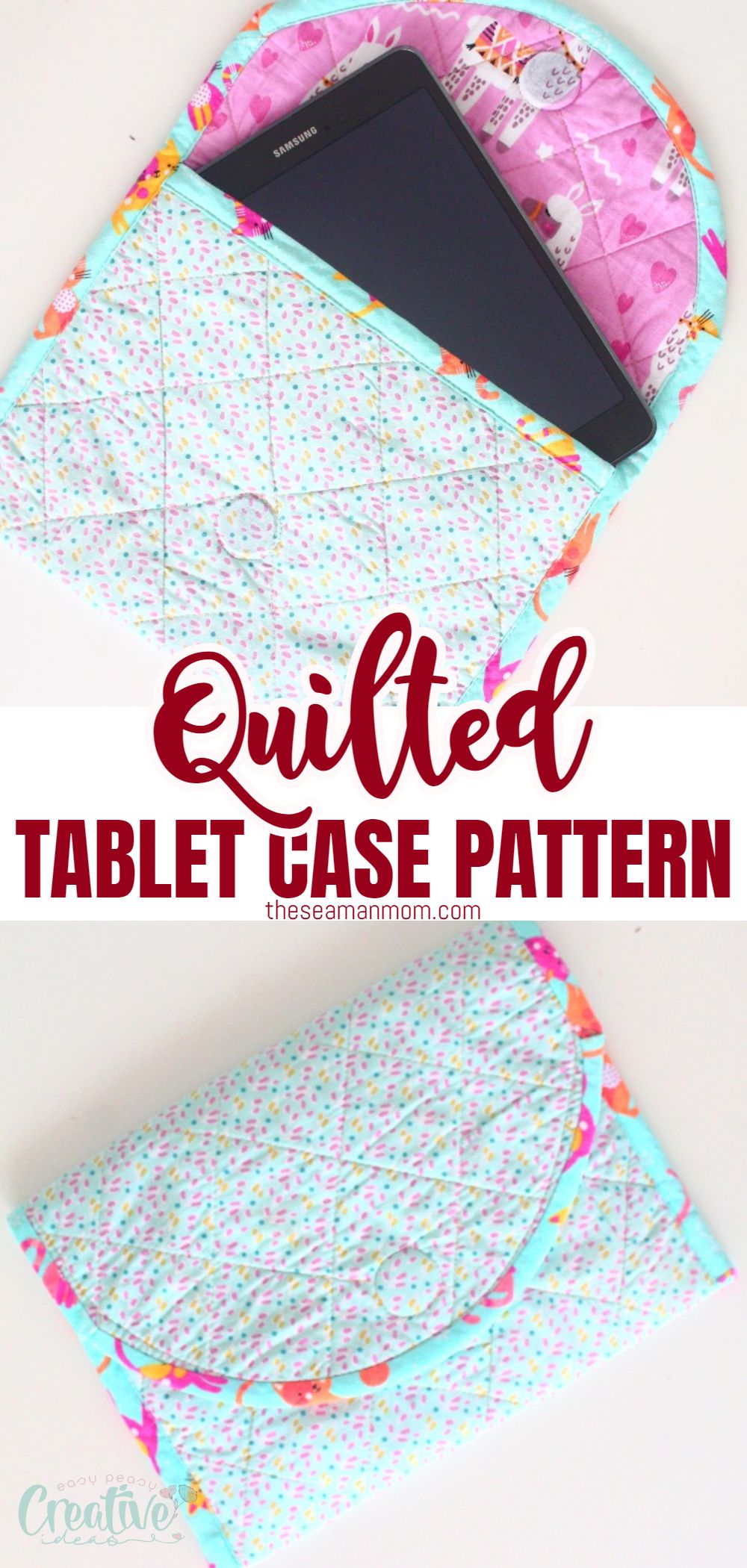 Tablets are a thing these days, when we need to keep in touch with our friends, family or jobs. But they are sensitive, so they need protection. While there are many ways of making your own DIY tablet case, today I'm going to show you how to make a tablet cover using simple quilting.
DIY tablet case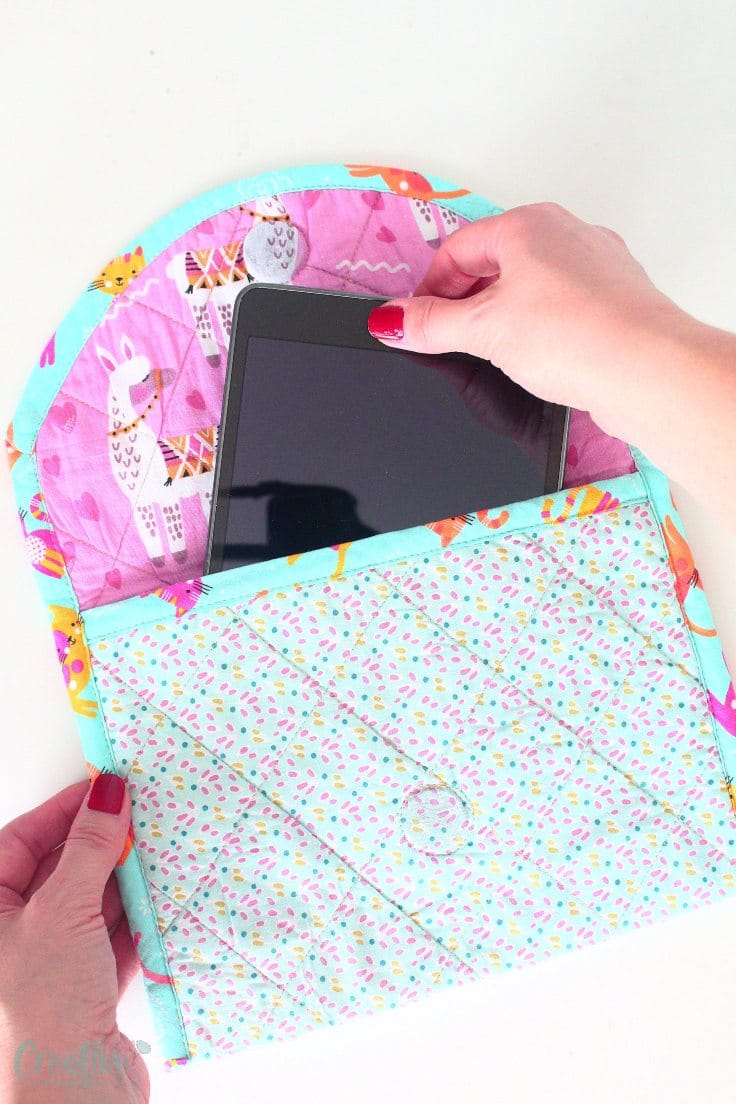 Tablets and e-readers are becoming super popular lately, but most of them don't come with any sort of protection. This is why a tablet case is a really useful accessory for everyone owning such a gadget while they're not using it and especially while traveling. Store-bought tablet cases can be expensive for what you get and may not be your style. So what can we do to protect our gadgets in this case? Make our own DIY tablet case in the fabric and shape we love!
Other quilting ideas you will love:
This quilted tablet case can have any look you want, and is made with a thick padding that protects it from bumps and scratches. I did make a simple tablet case pattern so you won't have to stress about that part if you like my version.
And have I mentioned it takes very little time to make this easy tablet case?
Now you can personalize your tablet with a case in your own favorite colors. It only uses little fabric, so there is a great chance you already have some smaller pieces of a fabric you bought (too much) for another project.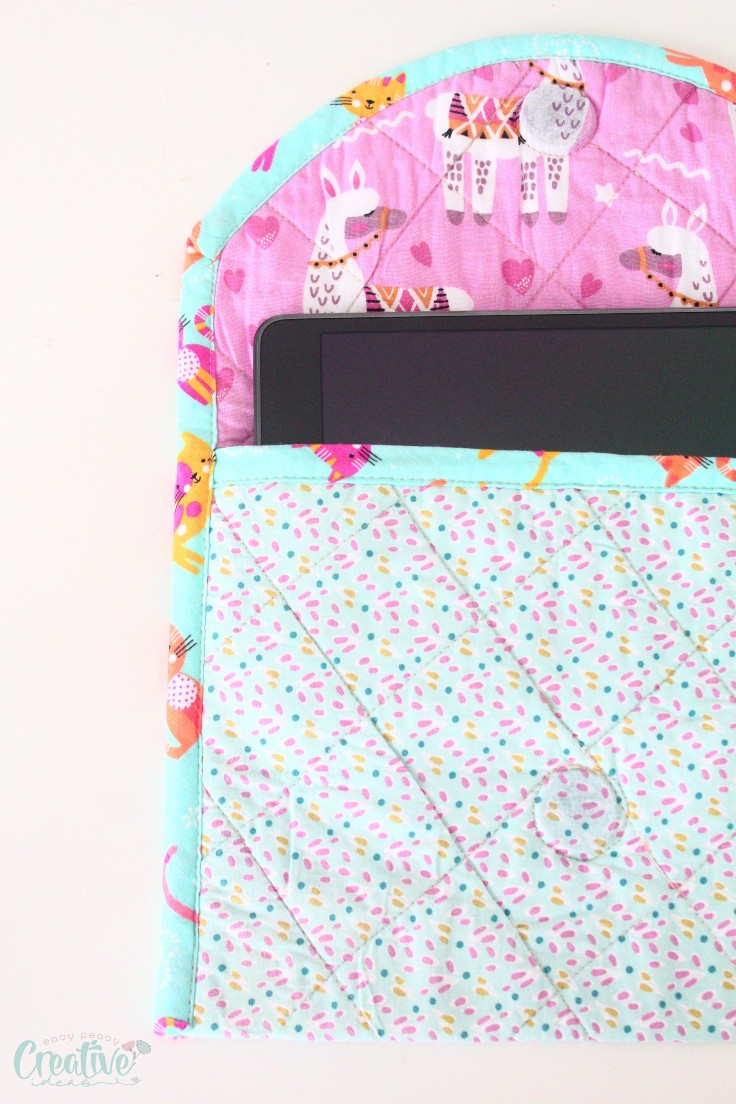 Ways of personalizing your tablet case
Quilting your DIY tablet case allows you to use up any small fabric scraps and construct a pretty patchwork tablet case if you're willing to spend a little bit more time on making your tablet. Otherwise, just use my simple quilting method and you'll be done in no time.
You have absolute freedom with this DIY tablet case, to use any color or pattern combination you like. Want to use different fabrics for all four sides? Go for it. Don't like regular straight quilting? Do some free motion quilting, in any pattern that compliments the fabric, as long as it keeps all the layers together.
You can also quilt by hand if you want to have a freehand pattern or just want to add a few handmade stitches. Also, try quilting with decorative stitches if using a plain fabric, to spice it up a bit.
Your teen doesn't like any store-bought case? Ask them what they would like their case to look like and surprise them with their favorite style.
Take it further and add pockets for keeping smaller stuff like USB's, earbuds, cables or memory cards or bows, ribbons, lace, applique, pretty buttons and other decorations.
Is this an advanced or a beginners project?
This is a fun and quick project that doesn't require any advanced skills. So if you've always wanted to learn how to quilt but was afraid of larger projects, this is the right place to start! You do need to be familiar to sewing curves and bias binding though, not a major issue but it would be helpful.
A few uses for your DIY tablet case
This can be a great back-to-school gift for kids, or a joyful addition to your office. It doesn't have to be all white and gray, isn't it?
It can also be a beautiful homemade personalized gift, very appreciated by the person receiving it. They will love that you took the time to make something especially or them instead of just buying a series object.
Make several of them so that you can change cases according to your mood. By the way, need a new phone or laptop case? Use the same pattern and adjust it to your device's measurements.
Don't just think of gadgets. Resize this quilted tablet case pattern to make a glasses case, makeup brush holder or a pencil case. It can also work as a necessaire for your purse, to keep emergency items like sanitary pads or band-aids in a clean place.
With so many possibilities, I'm really curious about how your quilted tablet cases came out, so please share your thoughts in the comments below.
---
This pattern is available for purchasing here.
---
How to make a tablet cover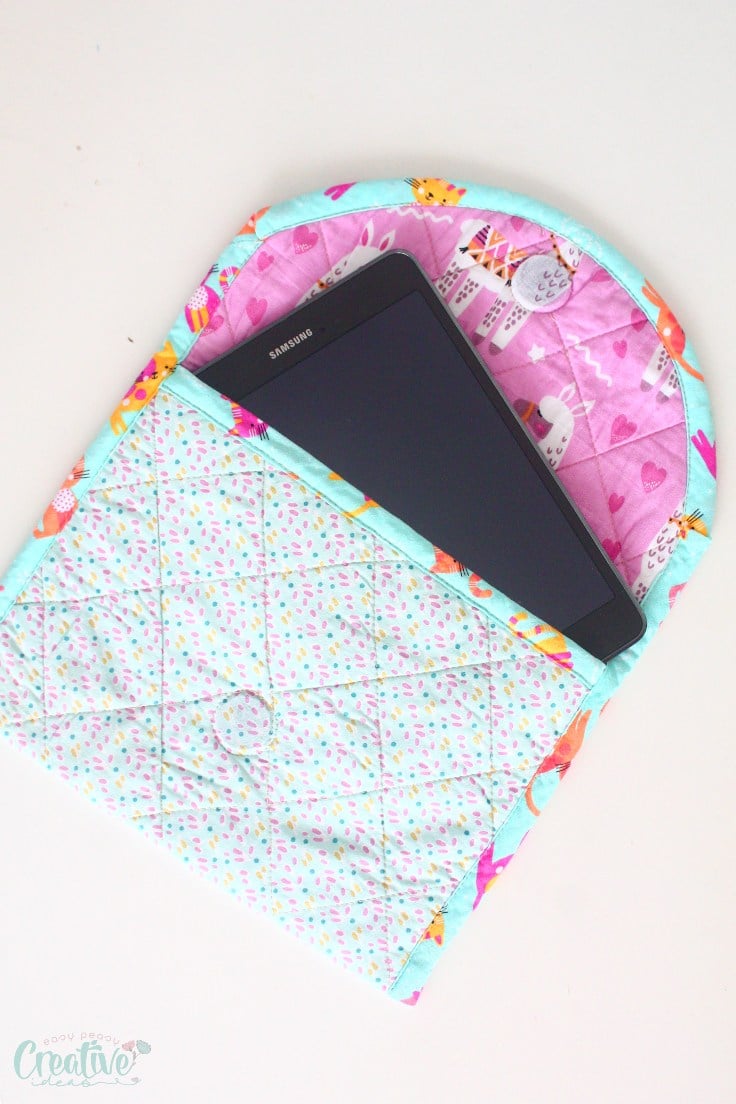 Materials:
How to make a tablet case out of fabric?
Start by printing out your tablet case pattern. Final size of the tablet case (folded and closed), would be approximately 7 1/2″ by 10 1/2″.
Sandwich the batting between the cotton fabrics.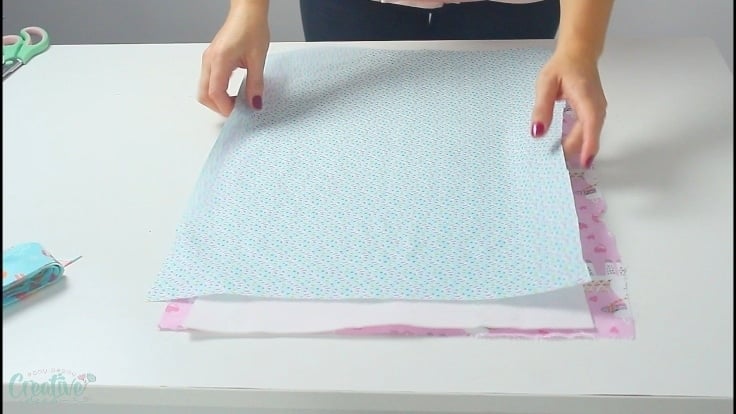 Place the pattern over the fabrics and mark the magnets with a pin or a fabric pen (they're pre marked on the pattern)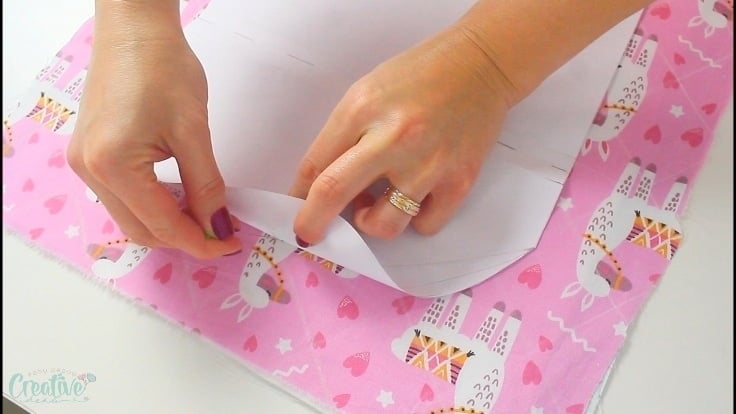 Apply glue to one magnet and slide it under the inner fabric, right where you marked above. Press the fabric onto the magnet and allow the glue to dry before moving to the next step.
Repeat the process for the second magnet, this time sliding it under the outer fabric.
Using a zipper foot, sew around the magnets to keep them in place.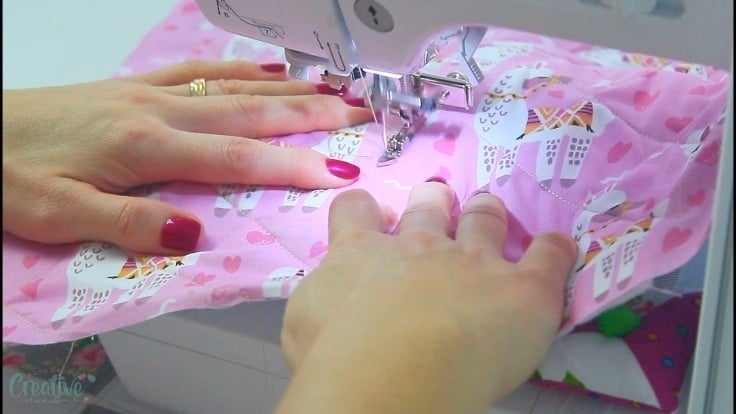 With your fabric marker and quilting ruler, mark lines onto the fabric on the diagonal, 2″ apart. Repeat on the opposite direction to create rhomboid shapes all over your fabric panels.
Add a few pins through all layers to help them stay put while quilting. Using a basting spray instead would be a good idea too.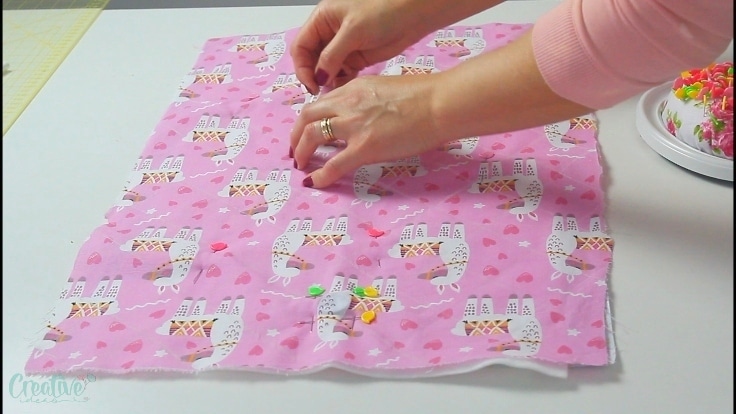 Quilt the fabric using the traced lines as guides.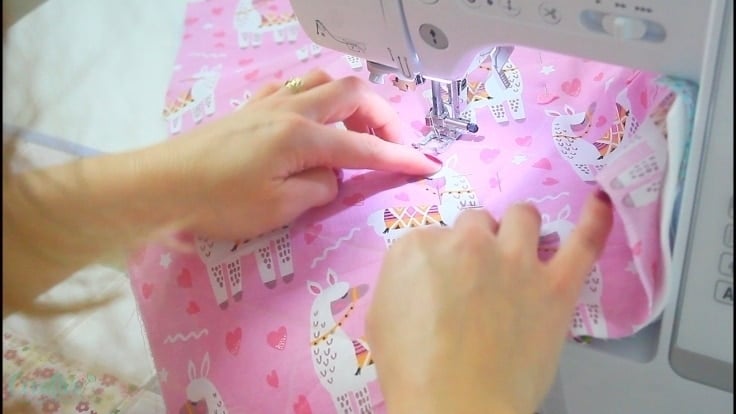 Place the pattern over the wrong side of the fabric, centering it, and trace it onto the fabric then cut out.
Apply bias binding to the bottom (straight edge) of the quilted panel.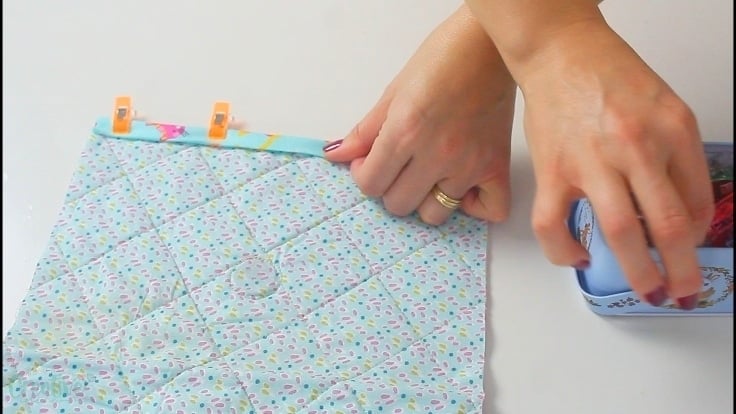 Fold the panel so the magnets join and press.
Apply bias binding to the sides and the top of the tablet case and you're done!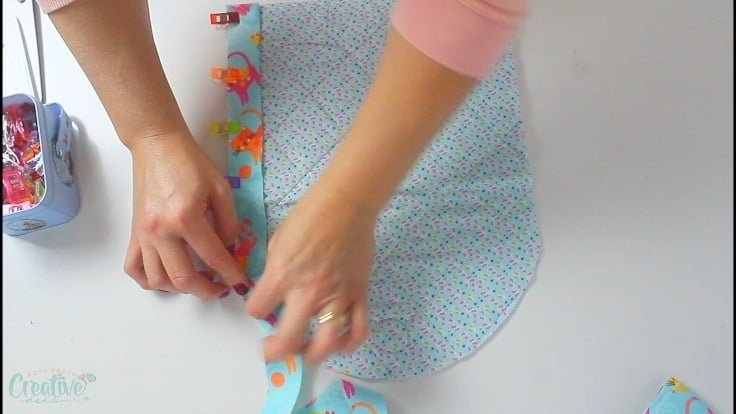 Pin to save for later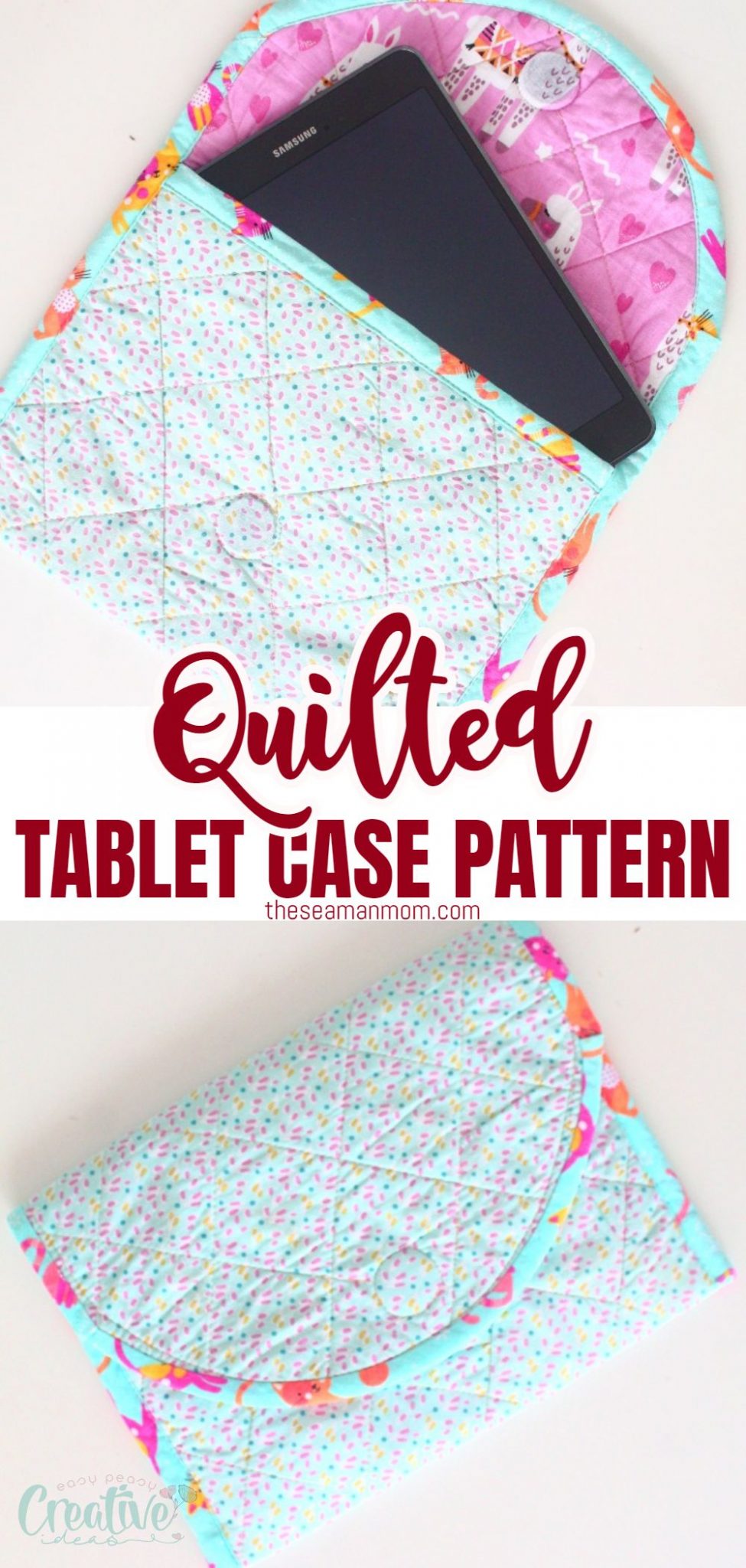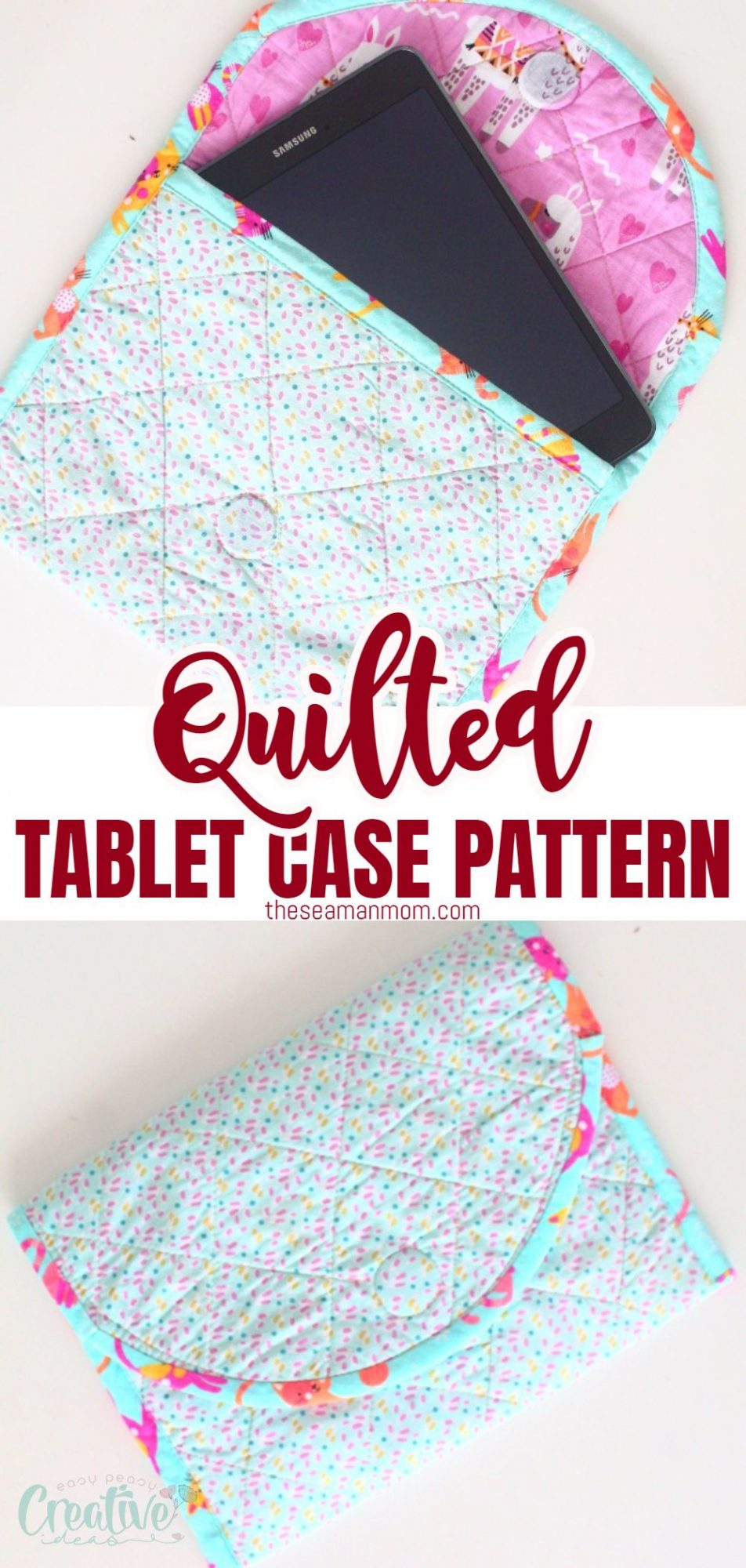 Most popular sewing projects: