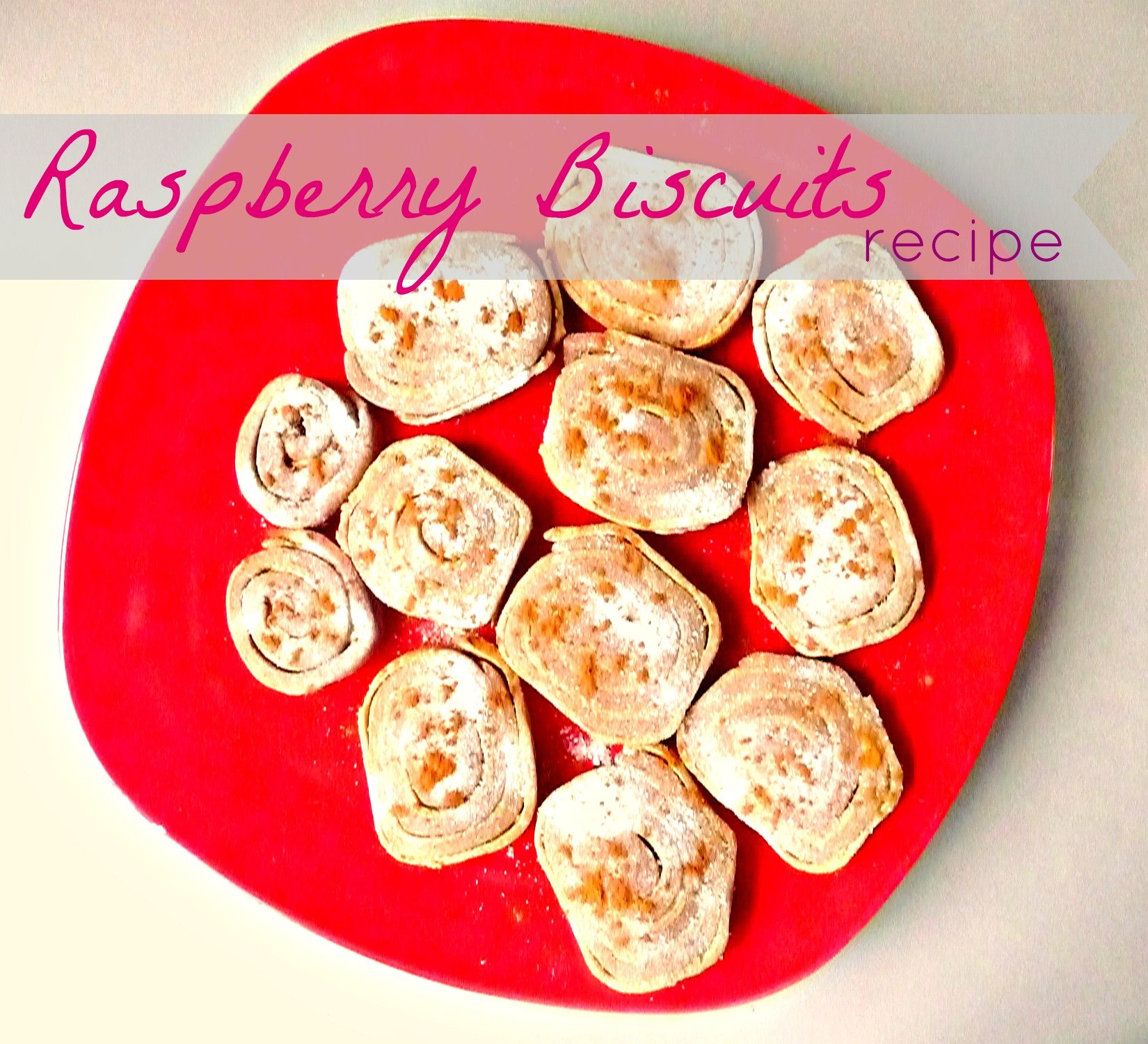 Raspberry biscuits recipe
Starting a new busy week of work, errands and other ton of responsibilities is not always easy. And what more pleasant way to start your week than a sweet, fruity biscuit next to a cup of coffee or tea early in the morning. It helps the transition and keeps you in a decent mood, ready to brave the new week's challenges.
I found this super cute raspberry biscuits recipe I really wanted to make only because it looked so interesting. As it's always a battle to make my girls eat fruit and veggies, I also wanted another way to sneak in some fruit.
The original recipe doesn't use fresh fruit but powdered (yucky if you ask me) but I always prefer to go the healthier way so I picked the fresh fruit version. It was a challenge though as it seems it's much easier and cheaper today to make fake, unnatural, unhealthy food.
I also wanted to see how these raspberry biscuits recipe will turn if I reduced the amount of sugar and butter as these are notorious healthy lifestyle enemies.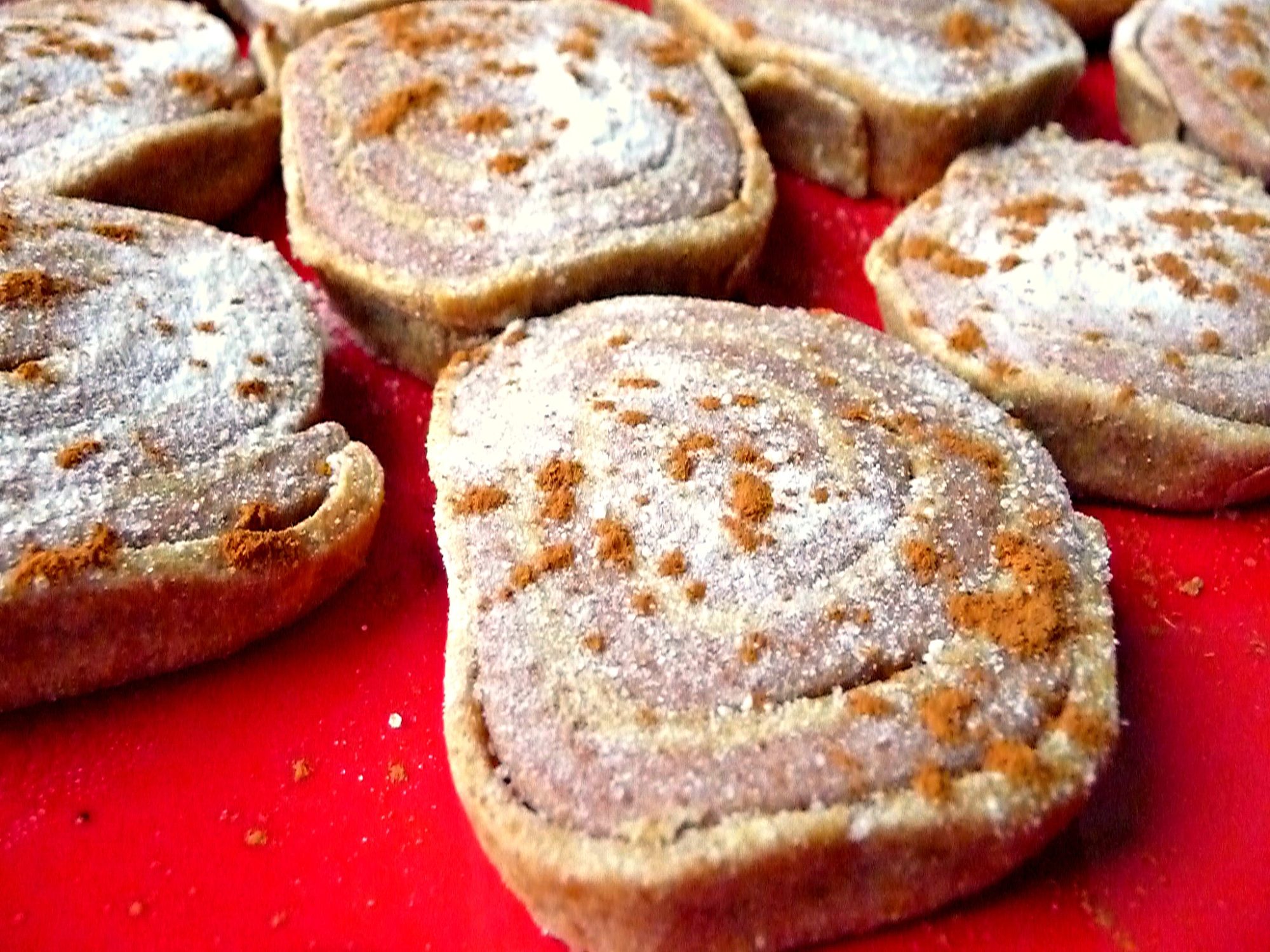 The raspberry biscuits recipe wasn't such a big success as it took a while to prepare, almost 2 hours (the baking time was quick though) and I was completely unprepared for the dough rolling part (I had no roller so I improvised). The biscuits also didn't have such a great design, I believe due to whole wheat flour that didn't emphasize the raspberry's rich color as it's supposed to, for a more striking, attractive look. I also believe I didn't knead the dough well enough.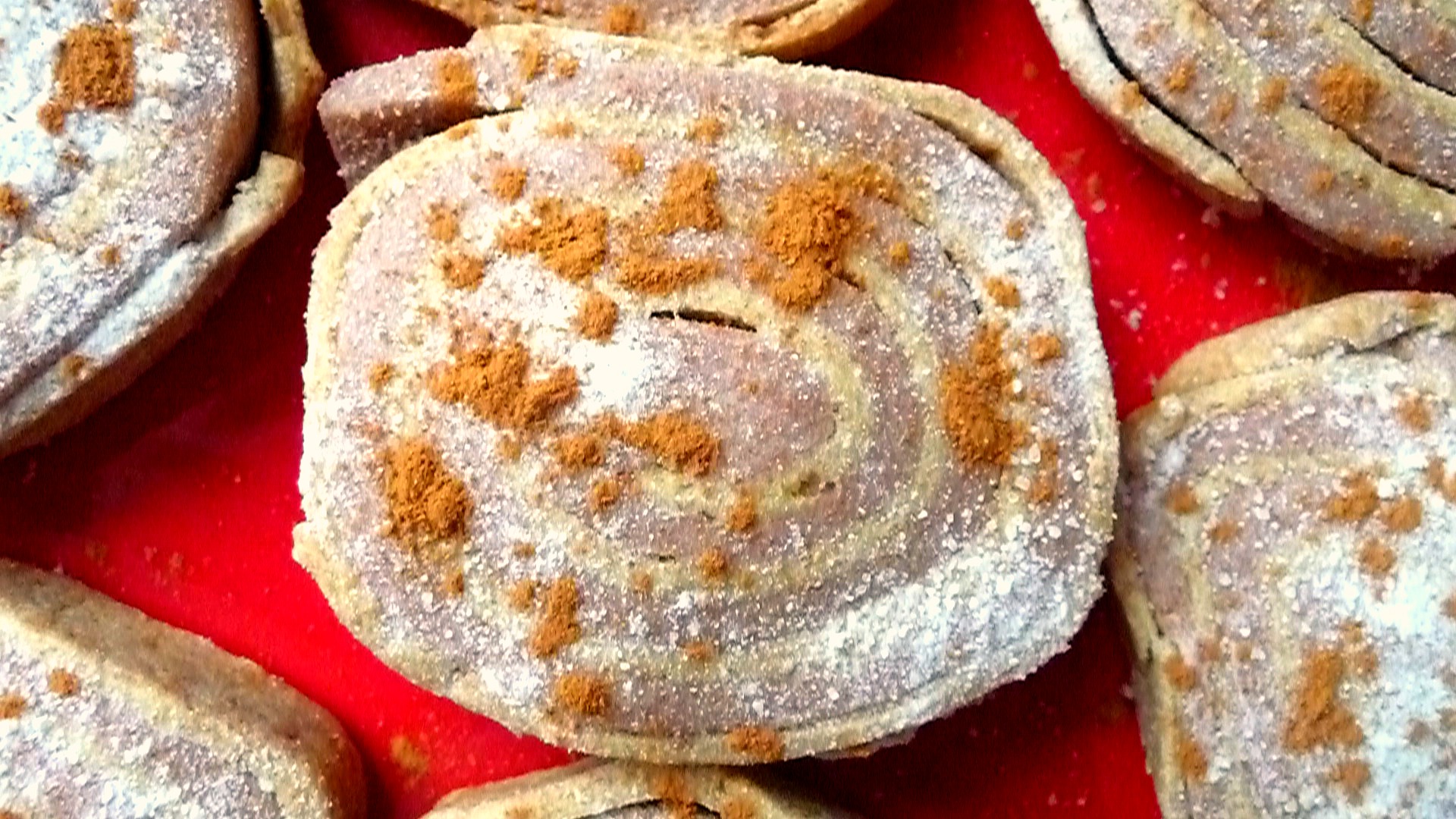 But I've sprinkled some vanilla sugar and cinnamon powder towards the end of baking time and even though the biscuits ended up looking more like cookies and weren't as sweet, on the contrary, they had a bitter sweet taste, family ate them so I guess it wasn't such a big disaster after all.
If you're looking for a healthier dessert with an intriguing taste (some might call it unusual), the raspberry biscuits recipe may be just right for you. Pair one with a cup of tea or coffee or give to your children next to a cup of warm milk. I also spread some honey on and served my biscuits with a cup of linden tea (to calm my nerves after such a set-back) and they weren't so bad.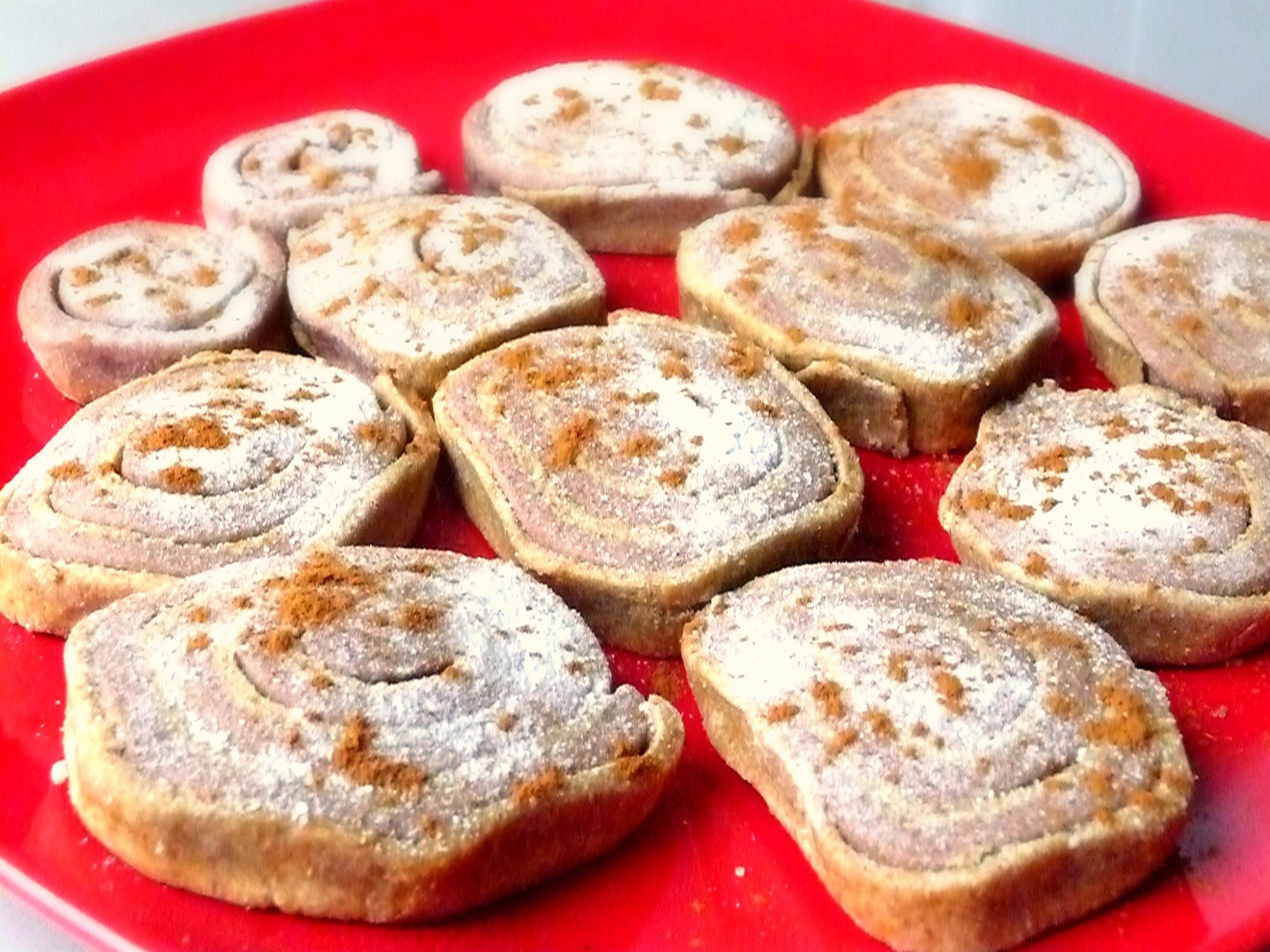 Raspberry biscuits recipe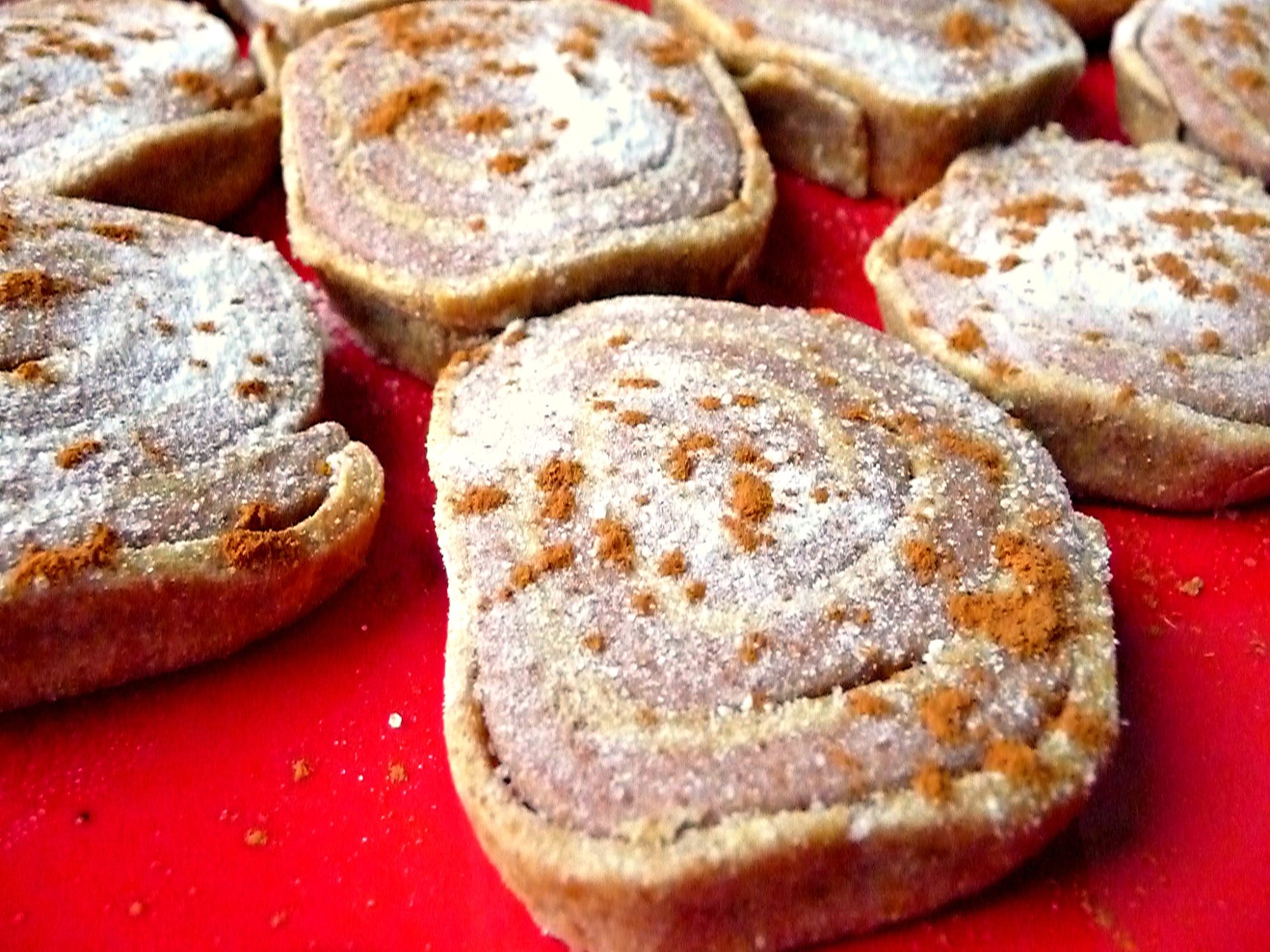 Raspberry biscuits recipe
2014-09-03 05:00:52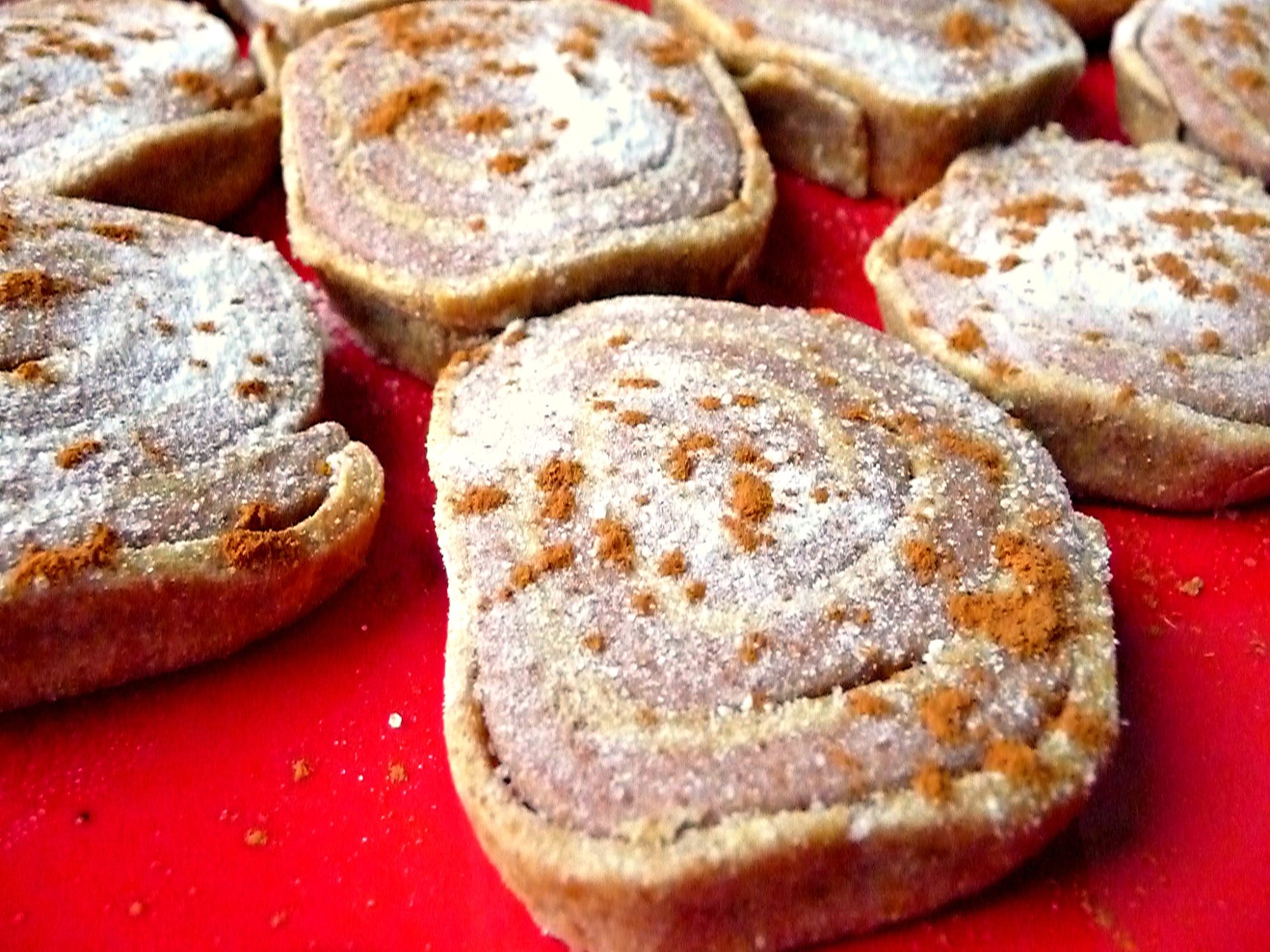 If you're looking for a healthier dessert with an intriguing taste (some might call it unusual), the raspberry biscuits recipe may be just right for you.
Ingredients
400 gr. flour (14.10 oz)
5 tablespoons sugar (I used 2,5)
200 gr. butter (I used 100gr) (3.52 oz)
2 egg yolks
16 gr. vanilla sugar (0.56 oz)
3 tablespoons dried raspberry powder (I used 200 gr fresh raspberries = 7.05 oz)
2 tablespoons red food coloring (I didn't use any)
Instructions
In a bowl put all the flour, sugar, vanilla, soft butter, the egg yolks and knead dough
If dough doesn't bind add some milk room temperature (I used 8 spoons)
Split the dough in half
Leave one on a side
Mix the other half with food coloring and raspberry powder (I mixed it with raspberry syrup below)
The composition will get sticky so sprinkle flour once in a while (I had to add more flour as I've used the raspberry syrup instead of the powders)
Roll each dough separately with a roller
Put the two compositions on a piece of aluminium foil and transfer to the fridge for 30 minutes
Take the dough out the fridge, put them on top of each other and run the roller over both again until the stick to each other a bit
Roll the resulted dough, place on aluminium foil and transfer to freezer for 30 min.
After the dough has hardened, remove the roll from freezer and cut into slices
Preheat the oven for 5 minutes
Sit the biscuits in a baking tray, lined with baking paper
Bake at 175 C (347 F) for about 20-30 minutes
They are ready when they start to brown at the bottom
Sprinkle vanilla sugar and cinnamon towards the end of baking time
Make the raspberry syrup
Mix raspberries with vanilla sugar
Boil until soft
Make a puree with a mixing device
Filter the seeds out
Boil the syrup again until gets 1/3 of the initial quantity
Notes
Works pretty well with honey spread, next to a cup of tea, coffee or milk.
Creative Homemaking by The Seaman Mom https://theseamanmom.com/