This Banana Dome Cake Recipe makes a super easy and simple, delicious and moist cake with banana and whipped cream. The fun dome shape adds more interest!
Banana Dome Cake Recipe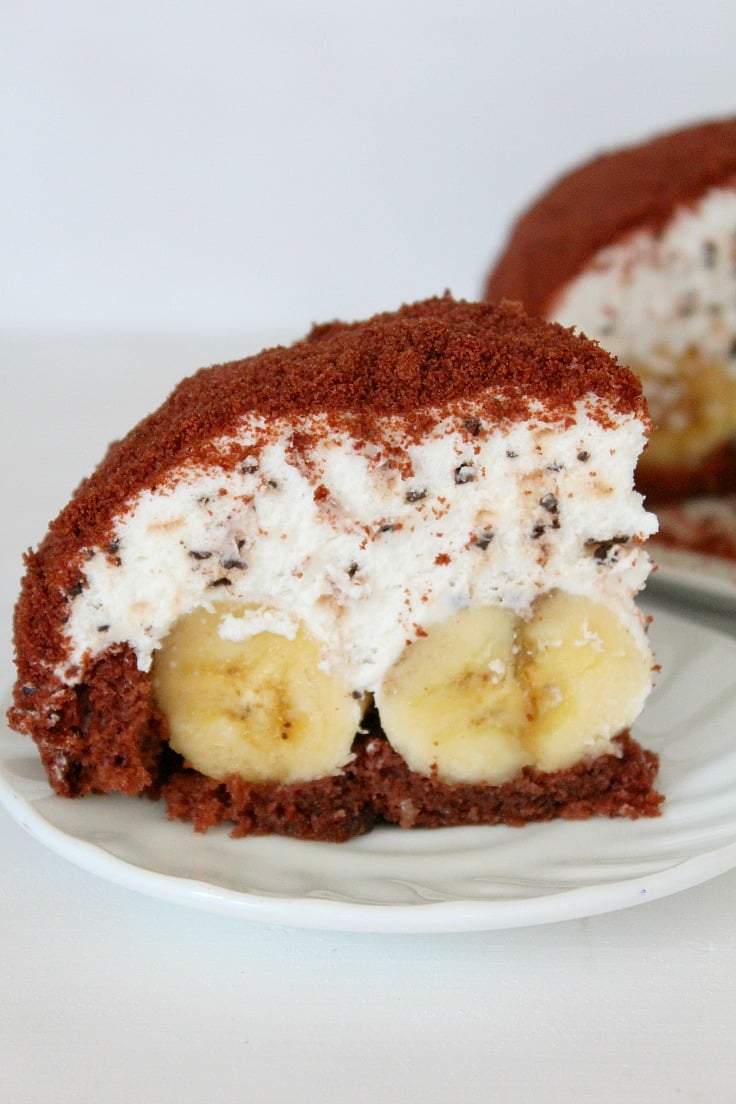 As you may know by now, I do like to make desserts! I may not be the best cook but I think I've got a thing for baking (which unfortunately doesn't always translate well into photos, ugh!). This fun Banana Dome Cake Recipe was born out of this love (and also my need to making Ellie eat bananas lol)
Don't be fooled by that fancy look! This recipe is super easy to make, using simple ingredients and not so many skills which is great for people who can't possibly ace that darn cake decorating thingy no matter how many classes they take! This lovely cake is a great dessert idea for any celebration as it looks and tastes so festive but it takes no effort to make.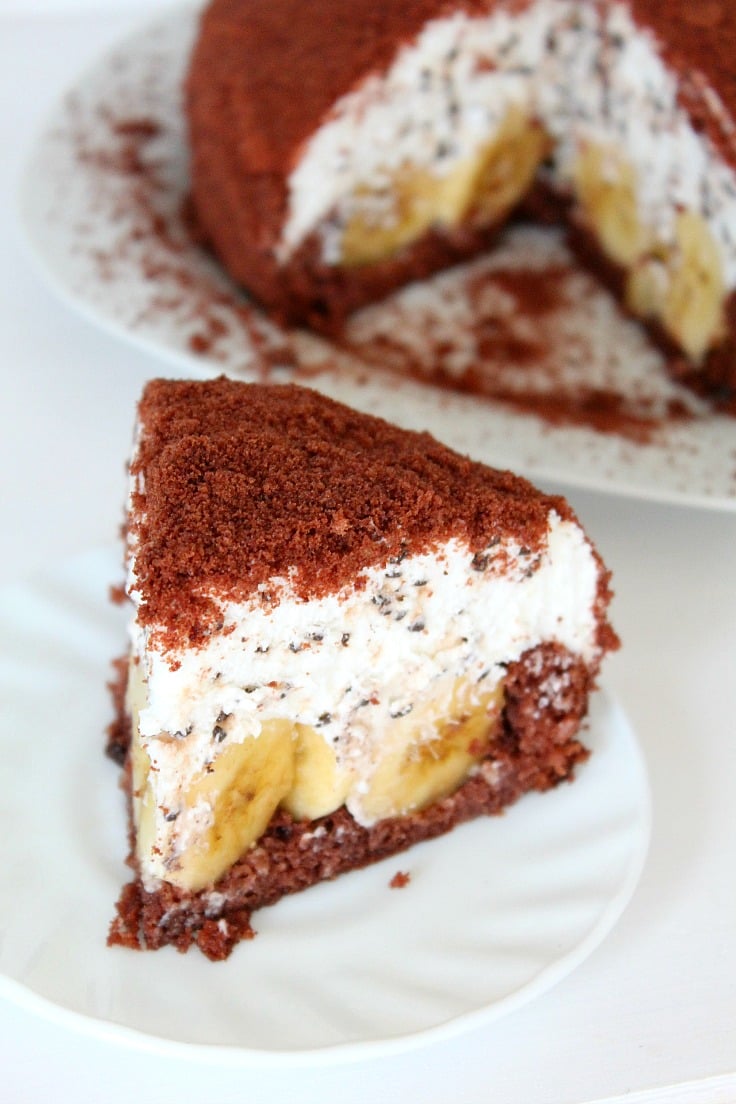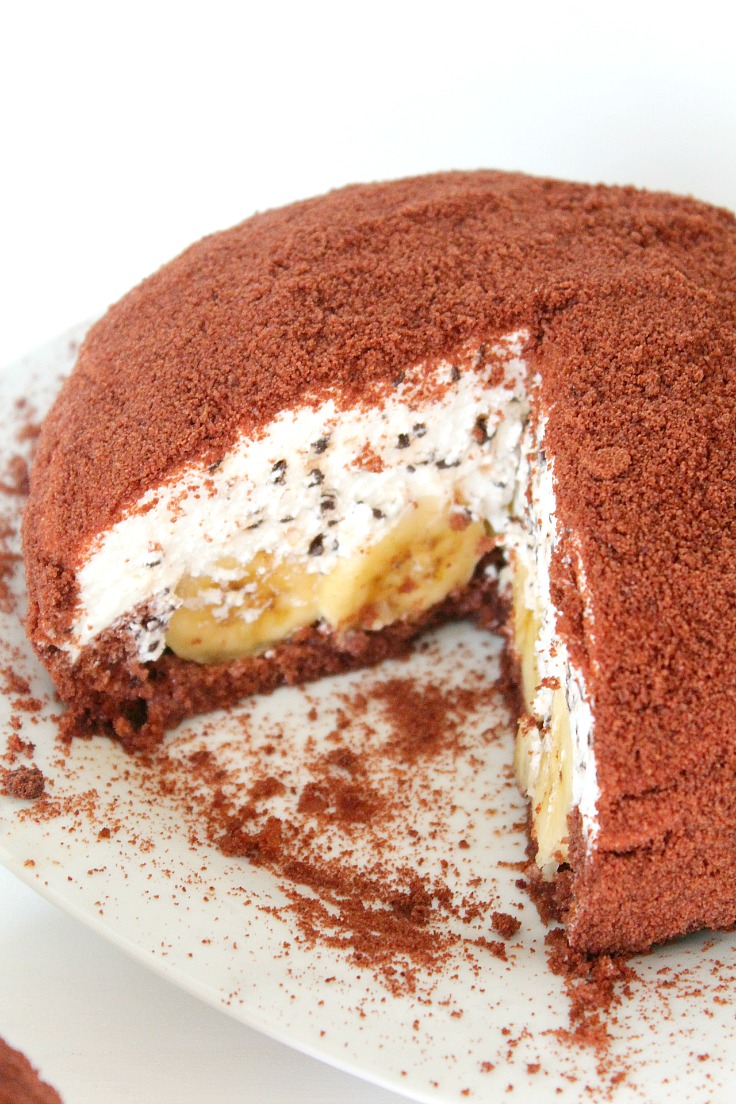 I love how moist the cake becomes once it spends a couple of hours in the fridge so if you decide to make it, please have some patience, it's totally worth it!