Cloud baby mobile sewing pattern
Article may contain Amazon & affiliate links. As an Amazon Associate I earn from qualifying purchases at no additional cost to you.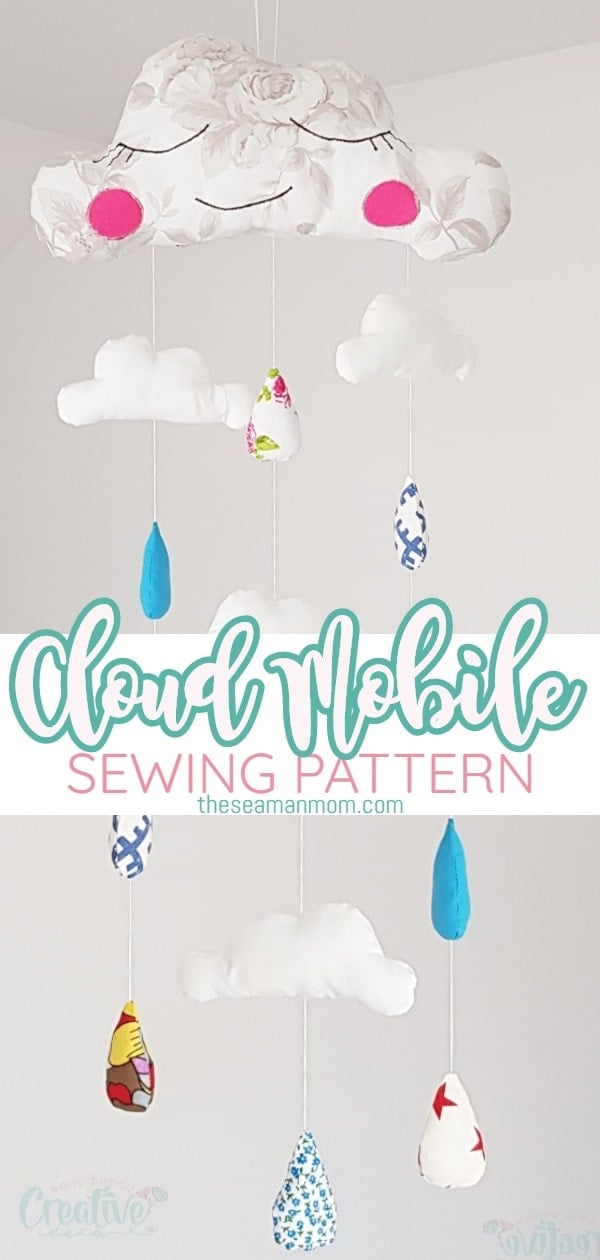 Sew an adorable cloud baby mobile for a nursery, as a gift to friends or simply because! This cloud mobile is so easy to make and a wonderful way to bring a dose of cuteness to kids room or your home decor!
Cloud baby mobile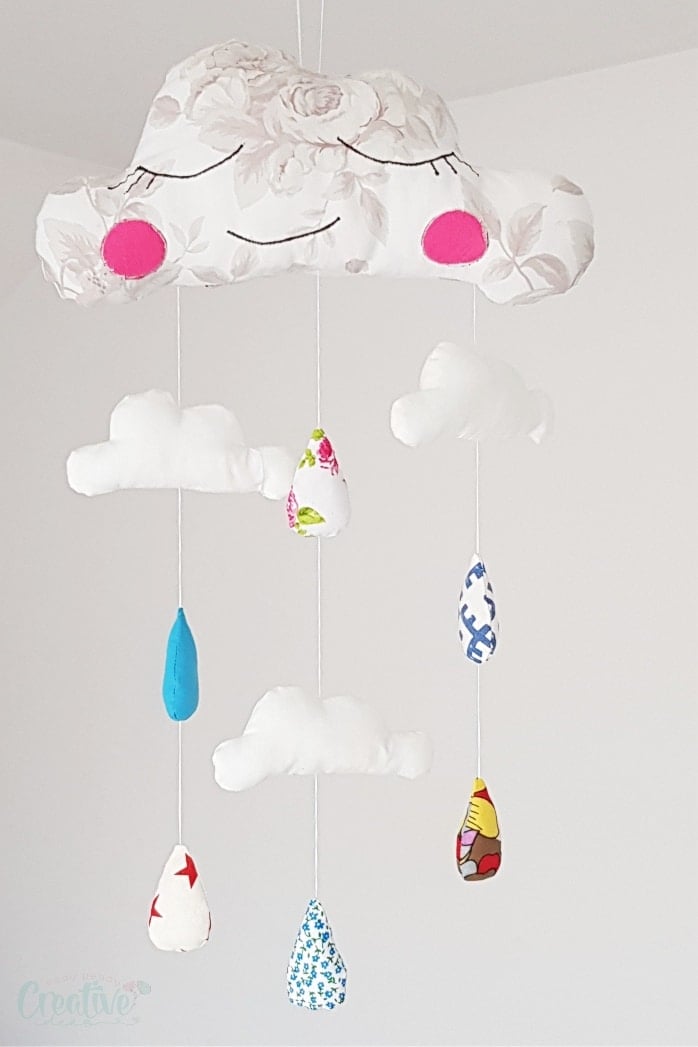 Today I'll be sharing a super cute project: a cloud baby mobile! Relax, you didn't miss the big news, I am not pregnant! But I felt like my sewing room decor is a little too serious and decided to add a touch of cuteness.
Whether you're looking for inspiration for cloud nursery decor, a gift idea for an expecting friend or want to add adorable decor to your kids room, this cloud baby mobile is a wonderful project to try. Or make this for yourself; this is such a cute item, no one will judge!
My cloud mobile pattern is a medium size and you can make as many clouds and raindrops as you like. It's a simple project, easy peasy to sew so it's suitable for beginners too. Oh! and this is a wonderful way to use some of your cute fabric scraps!
More scrappy projects you will love: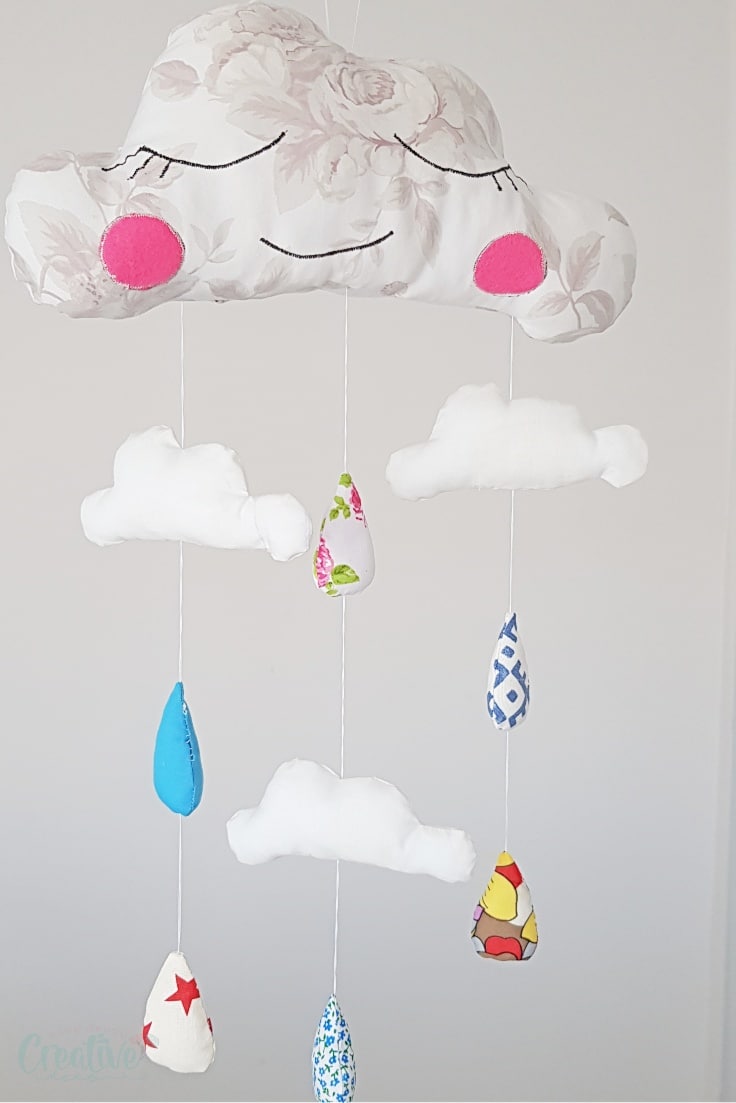 The only issue you might encounter is turning the smaller items right side out and filling with poly-fil through the tiny gaps. It's not a biggie though, you will definitely be able to do it, even if you're not very experienced but it will take a little longer than you'd probably expect it.
I've managed to tackle this project in about an hour, from start to finish. Shooting the step by step photos and recording the ladder stitch video took some time though so you might be able to finish your cloud faster.
This project also involves hand sewing. I closed the gaps in all of the pieces using a ladder stitch and if you're a beginner, I recommend you read this ladder stitch tutorial first.
This pattern is available for purchase from here.
DIY cloud mobile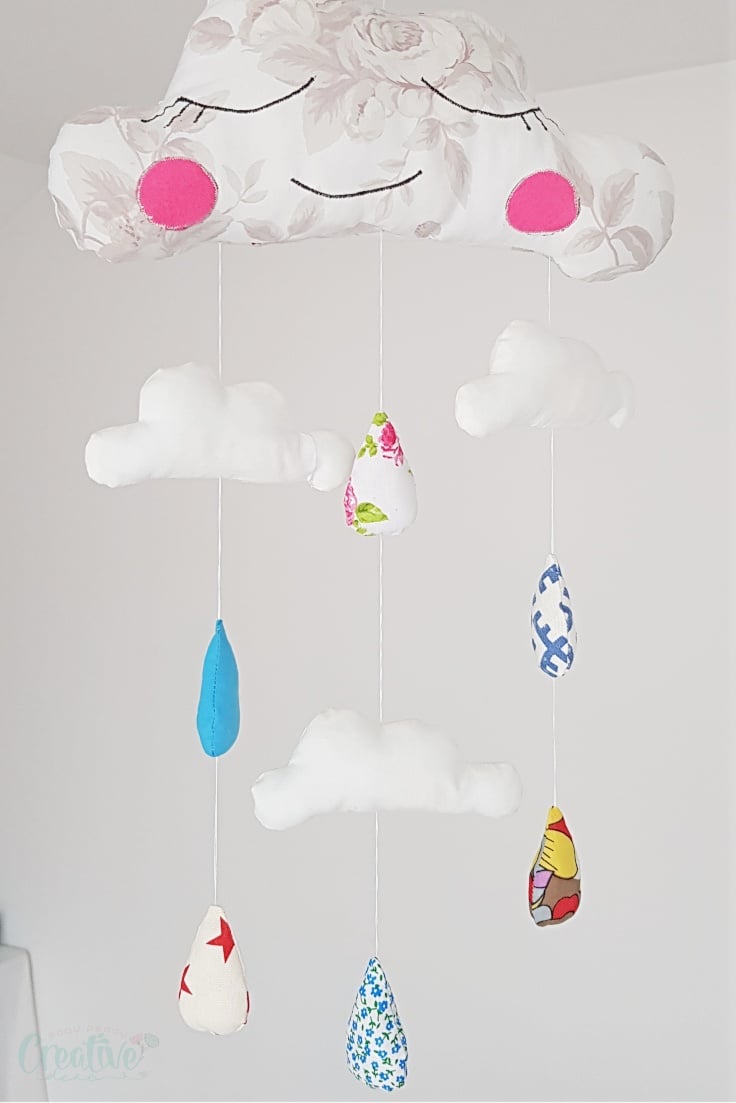 Materials:
cloud mobile pattern (includes main cloud, small cloud and rain drop templates)
fabric scraps
fleece scraps for cheeks
sharp craft scissors
sewing scissors
matching thread
pins
hand needle
heavy weight thread to thread the little clouds & rain drops and hang the main cloud
pressing iron
Directions:
Print out your pattern pieces.
Cut out the templates using craft scissors.
Cut out the cheeks.
Using the exacto knife, cut along the eyes and mouth to create gaps that you will later use to trace the eyes & mouth onto the fabric
Cut out the fabrics using these templates.
Cut out the cheeks out of fleece scraps
Trace the eyes, mouth and cheeks onto one piece of the main cloud, onto the right side.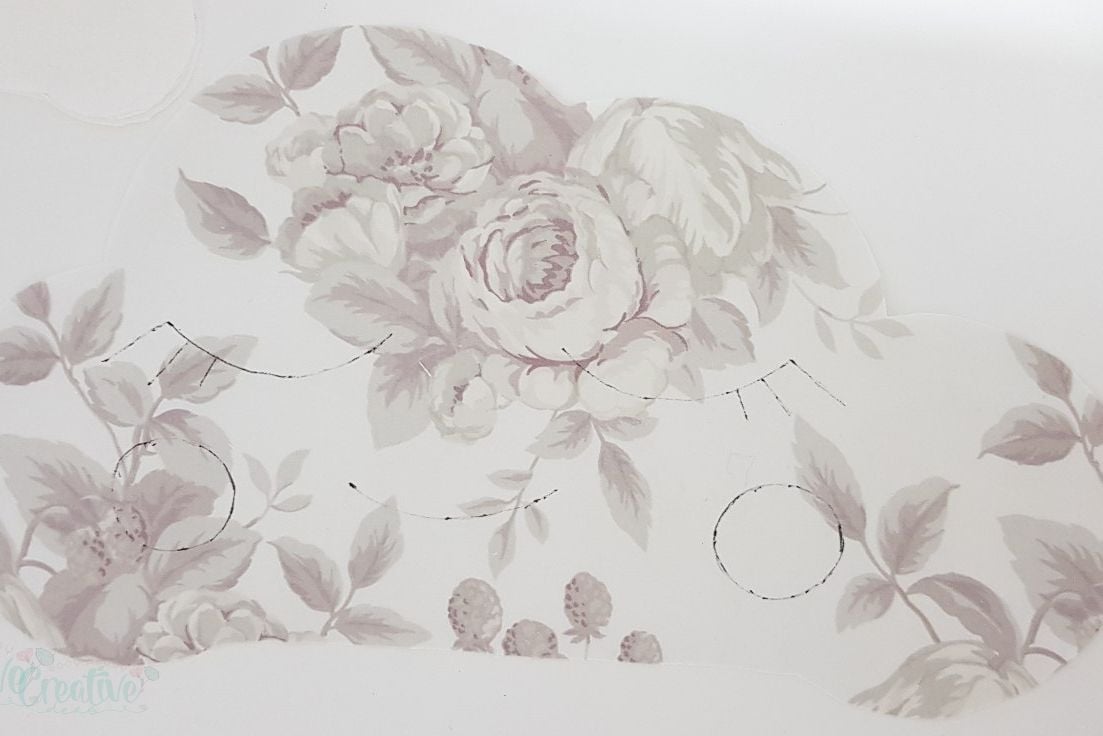 Fuse the fleece cheeks onto the fabric using double sided interfacing then zig zag the edges.
Sew the eyes and the mouth using a very small zig zag stitch.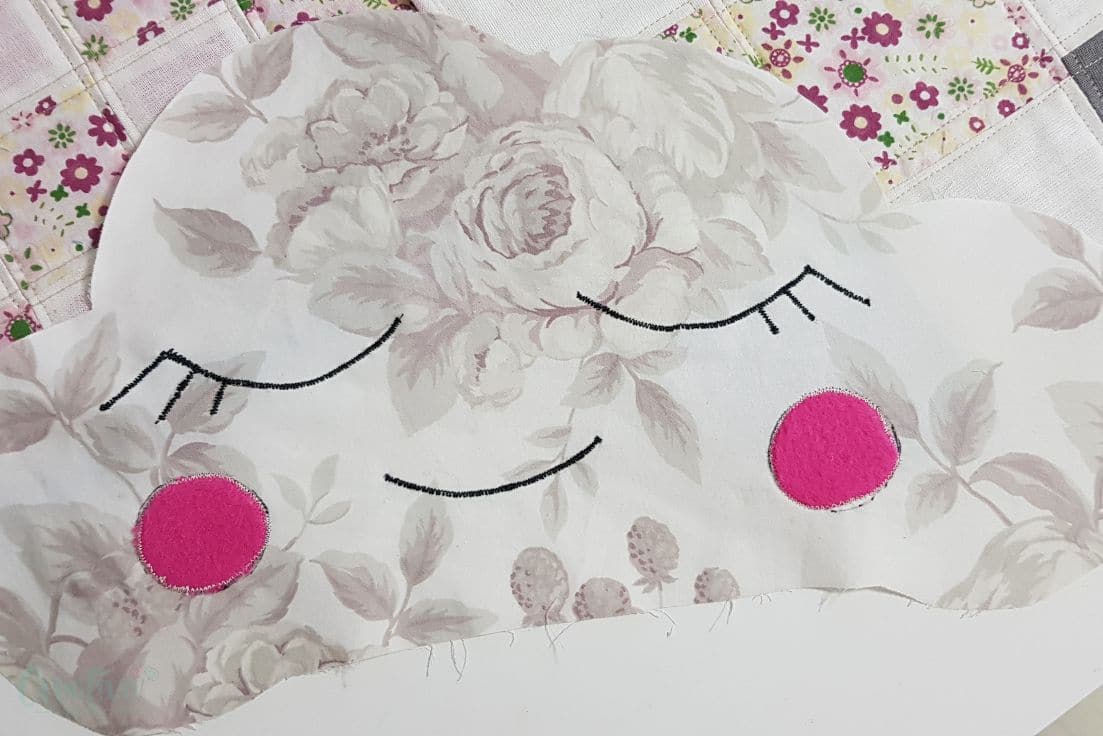 Place the fabrics for the main cloud right sides together and pin.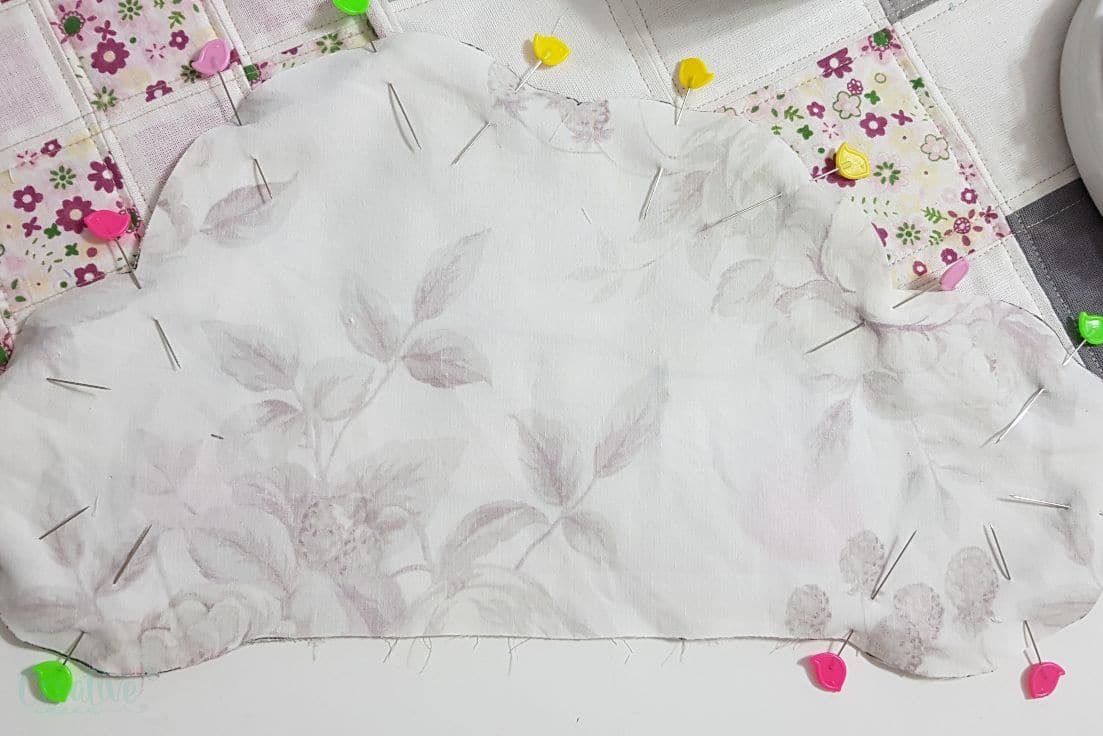 Sew with 1/4″ allowance, leaving a gap where the pattern mentions.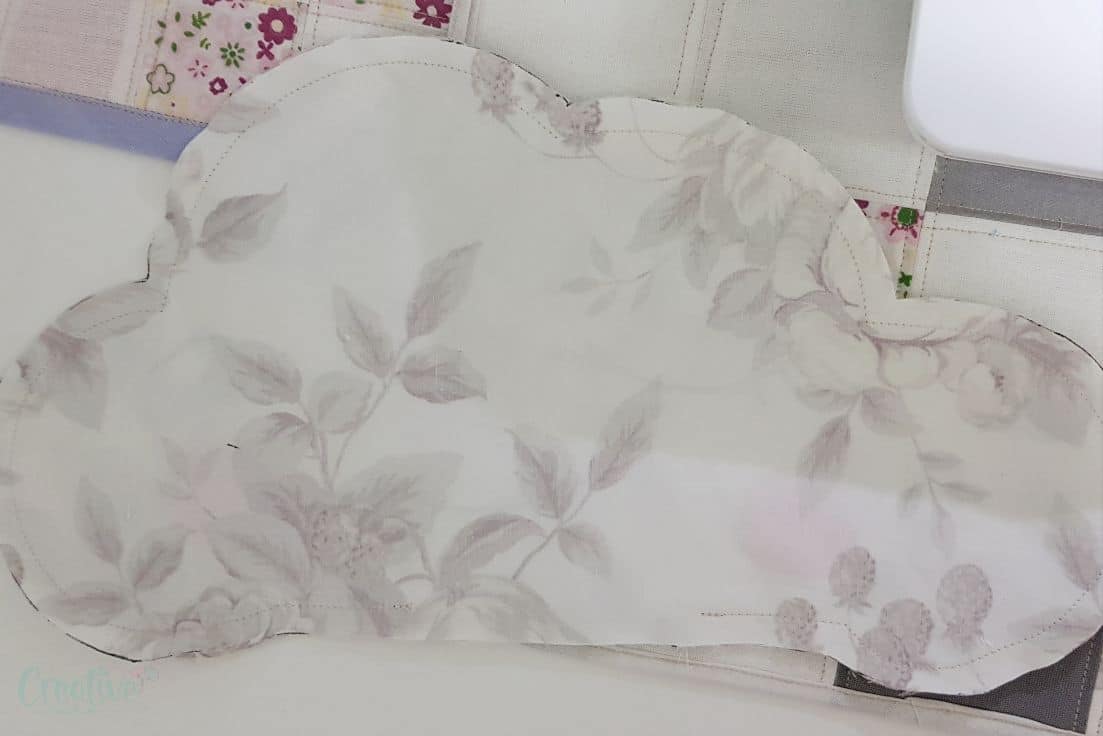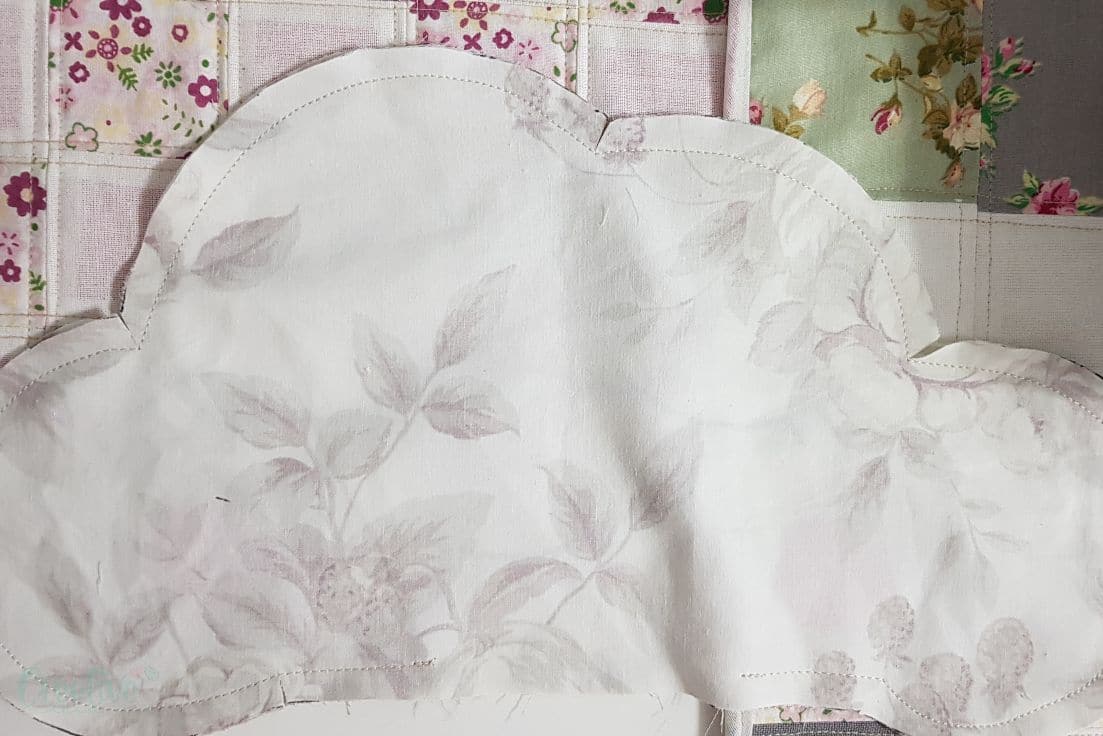 Cut notches into the outer curves of the cloud.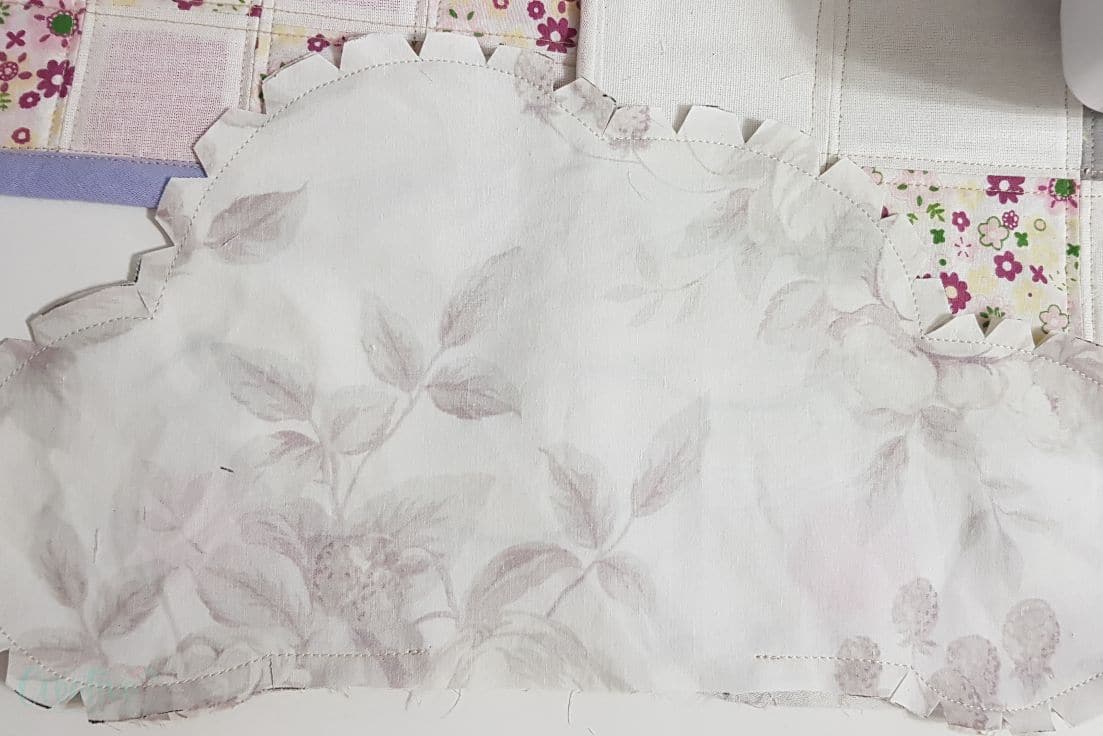 Turn cloud right side out, smooth out the seam and press with iron on steam.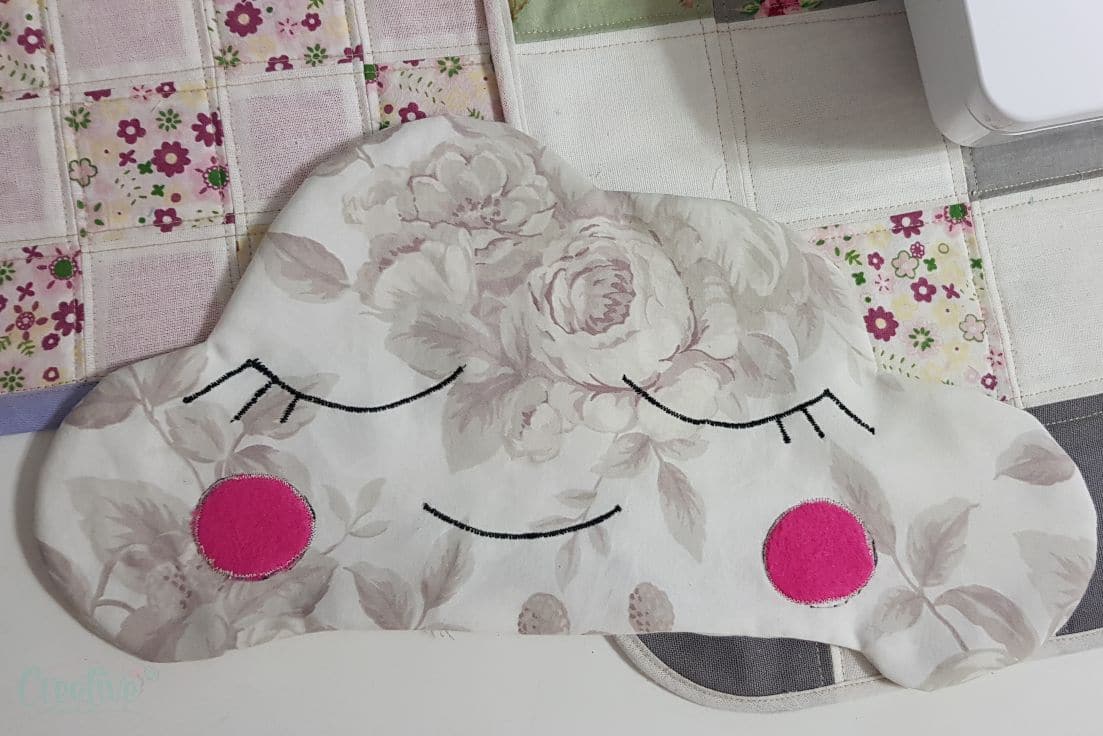 Repeat the above steps for all other pattern pieces. Leave a little gap in the small items, preferably on a side.
Stuff all pieces with poly-fil.
Hand sew the gaps using a ladder stitch.
Thread a hand needle with heavy duty thread and pass the thread through the small items, then attach them to the main cloud.
Use the heavy thread to create a large loop to hang the mobile.
I hope you liked this tutorial. If you decide to give it a try, please let me know in the comments below and don't forget to rate my tutorial! Thanks!
Pin to save for later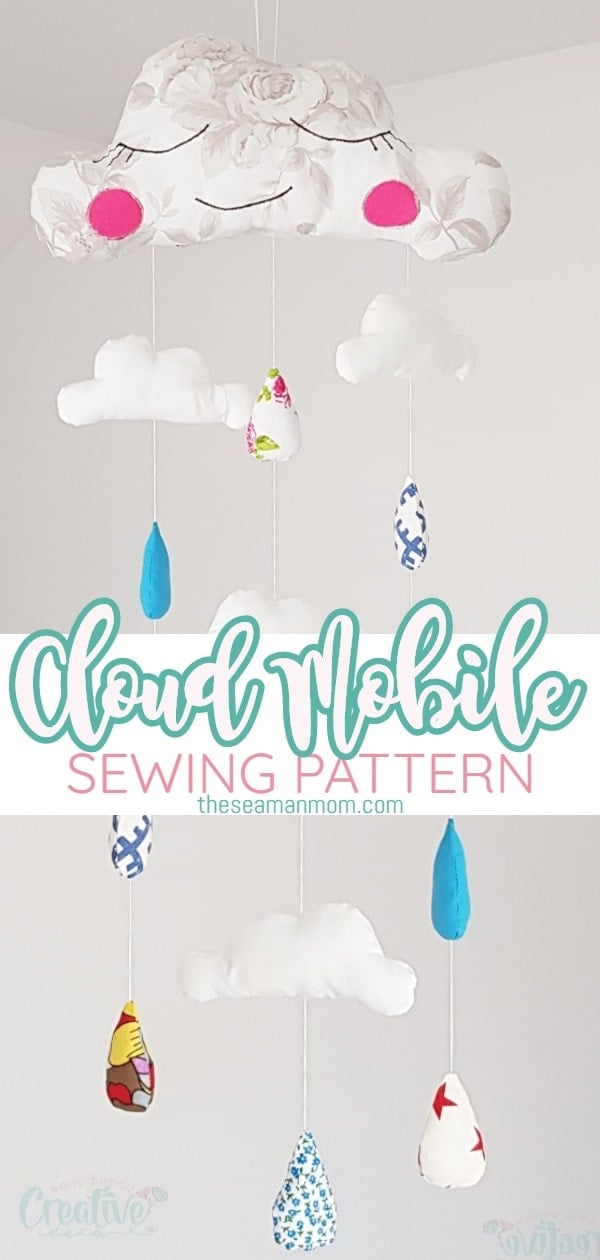 Most popular sewing projects: