Article may contain Amazon & affiliate links. As an Amazon Associate I earn from qualifying purchases at no additional cost to you.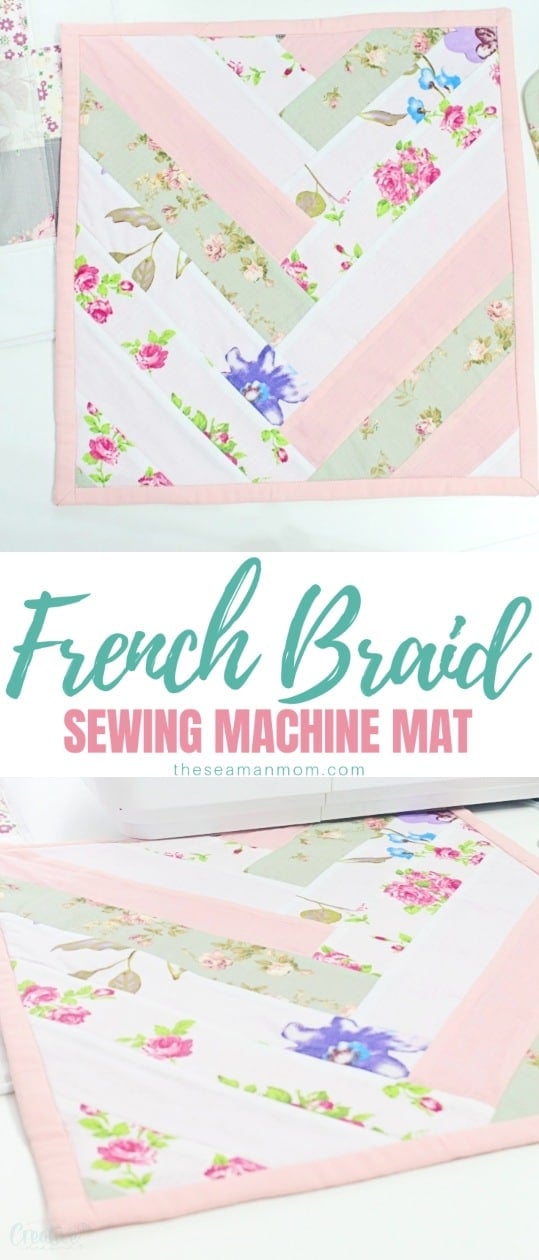 This adorable miniature quilt is an introduction to a lovely quilting method: the French braid. This wonderful French braid sewing mat is both pretty and practical and comes together in no time, literally!
Small quilt tutorial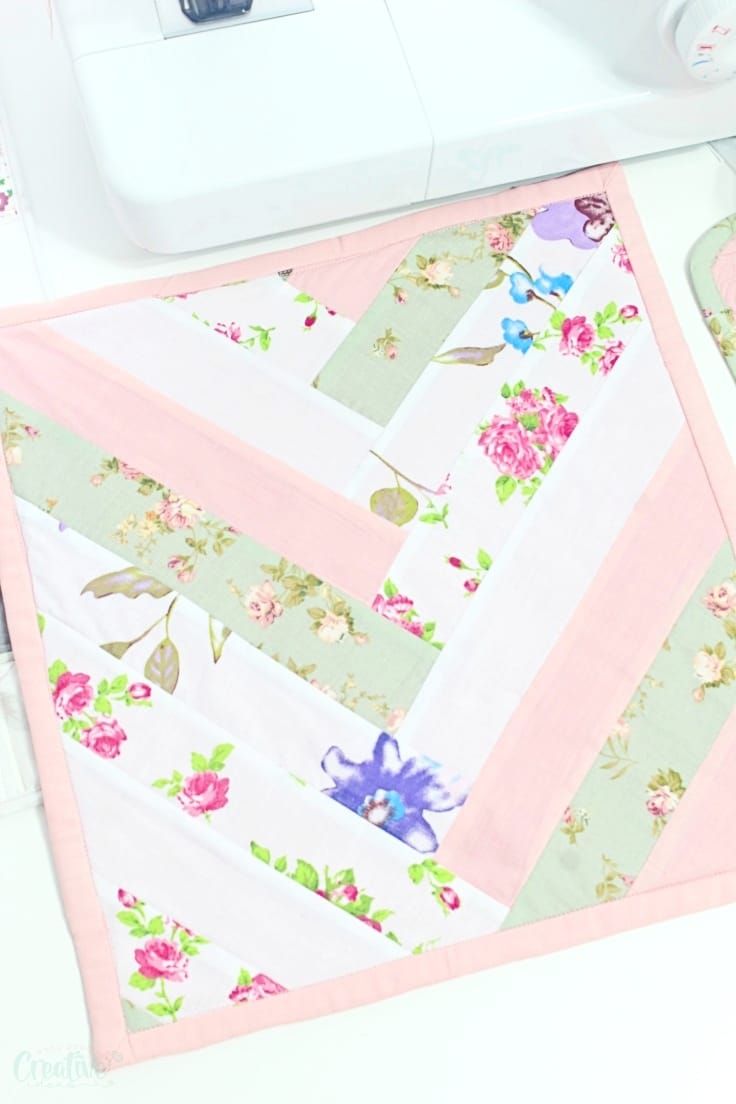 After making a super duper sewing mat for my main sewing machine, it was time to create a smaller version for one of my other sewing machines, that I get to use more frequently along the main machine. And because it seemed very jealous of her brother's mat, I decided to make my gift to her pretty special and I made her a French braid sewing mat!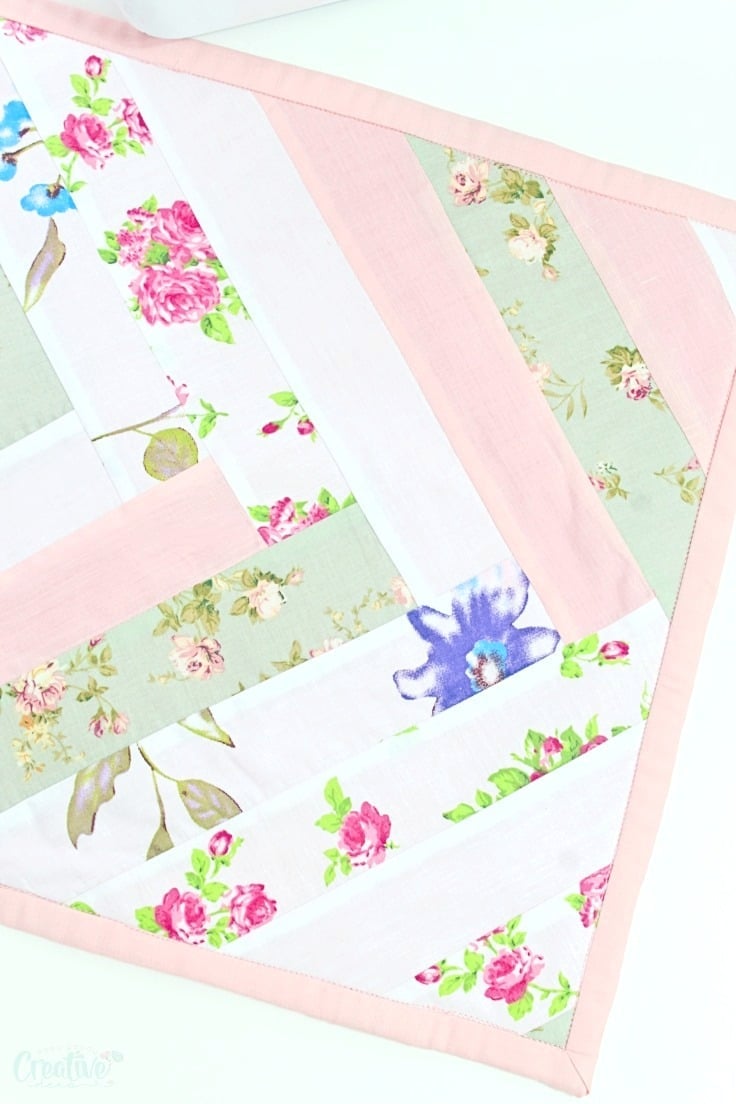 Similar posts you will love: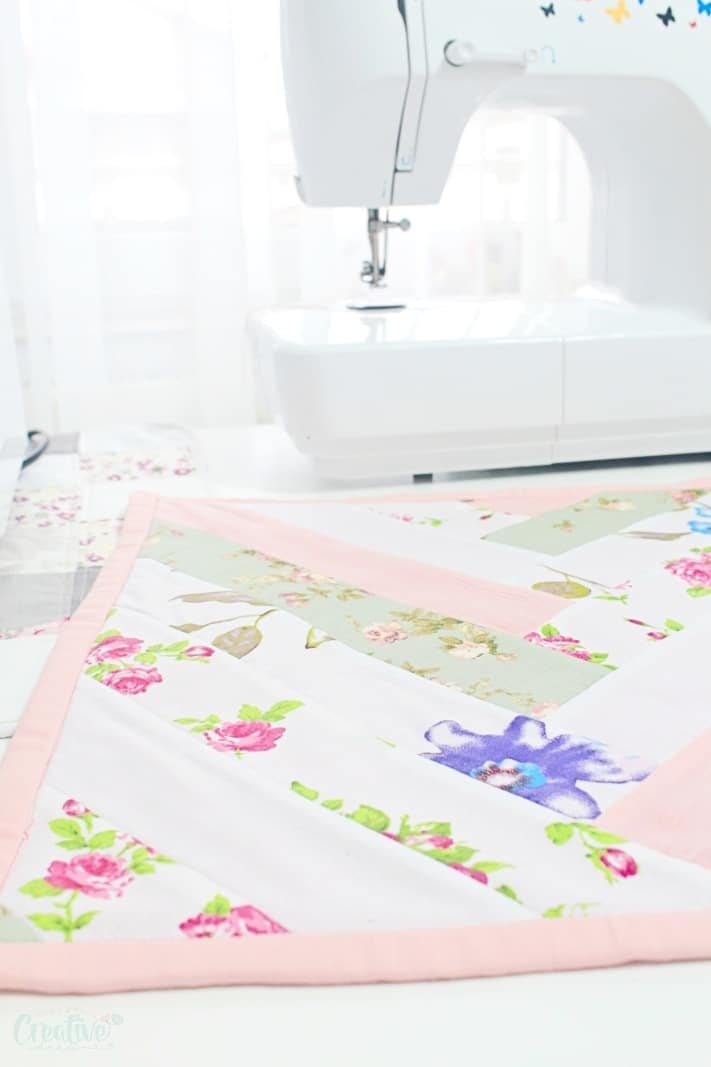 The French braid technique is super cool and I find it one of the easiest when it comes to quilting. Preparing the fabric strips, making the French braid quilt block and sewing all pieces together took about an hour so I would say this is probably one of the fastest quilting projects ever! I'm not an expert in quilting but I have a hunch there's not much that could go this easy, smooth and quick as this French braid sewing mat!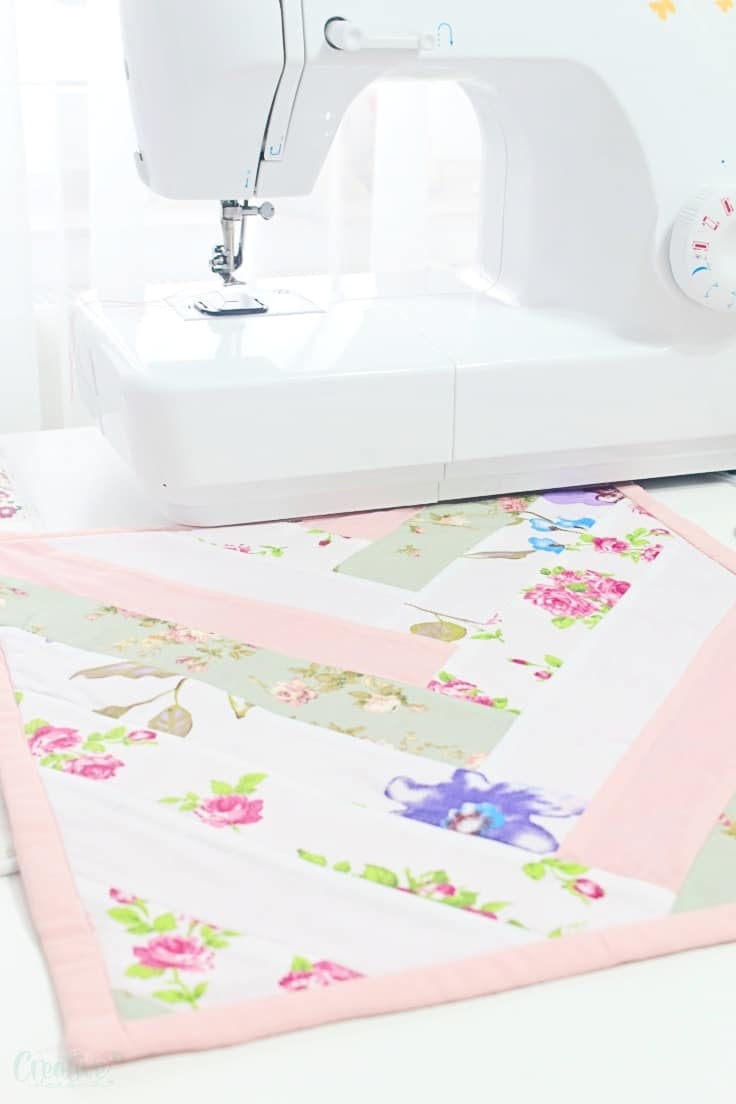 This mini quilt also offers a great opportunity to use up some of your fabric scraps and it's a project suitable for beginners. If you ever thought about giving quilting a try, this small quilt would be a good place to start. It will look so adorable you'll feel so good every time you sit down at your swing table!
French braid sewing mat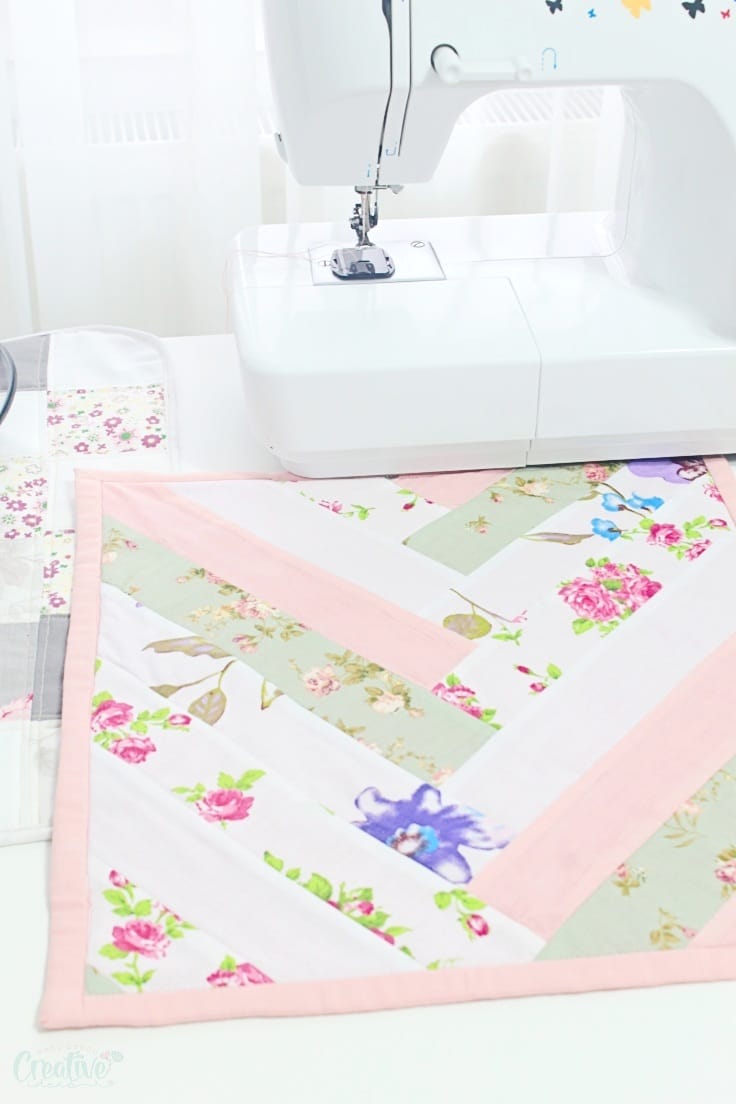 Materials:
fabric scraps
fabric for backing
fusible fleece or batting (I used simple fleece as I didn't have any left and it worked great but fusible works best)
binding strip (or you can use bias tape)
large pins
matching thread
Directions:
Cut rectangular strips from your fabric. The size and length of your fabric strips will depend on the size of your sewing mat. For my small French braid sewing mat I used 18 strips of 2 1/2″ by 12″.
Arrange them all as below, with the ends alternating, right sides up.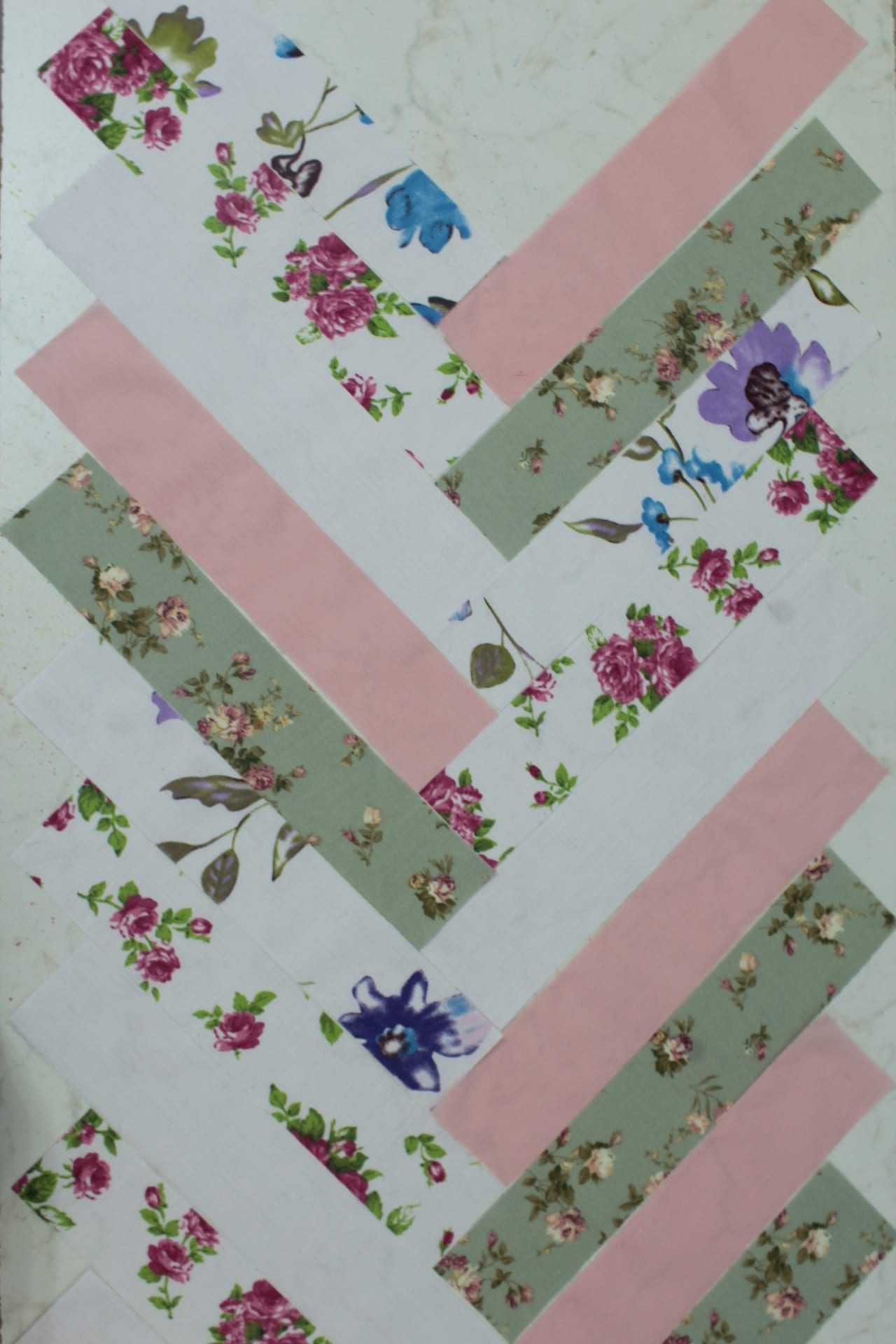 Get the top 2 strips and fold the left strip over the right strip and align the bottom edge of the left one with the bottom side of the right one.
Sew with 1/4″ allowance then fold the left strip back and press well with your iron on steam.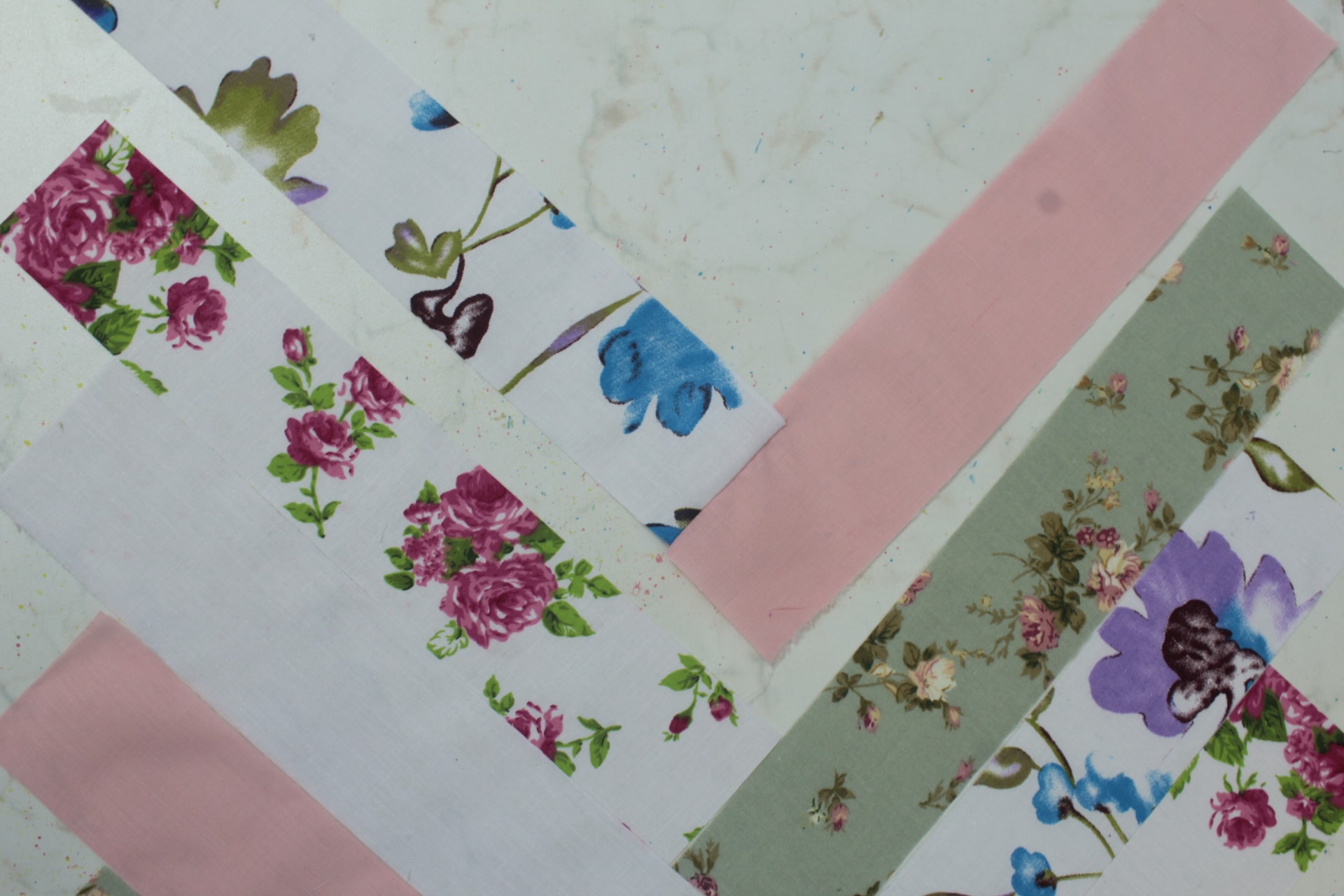 Get the third strip, located on the left side and fold it over the strip number one, aligning the side edge of the strip #3 with the side edge of strip #1 and the bottom edge of the strip #2.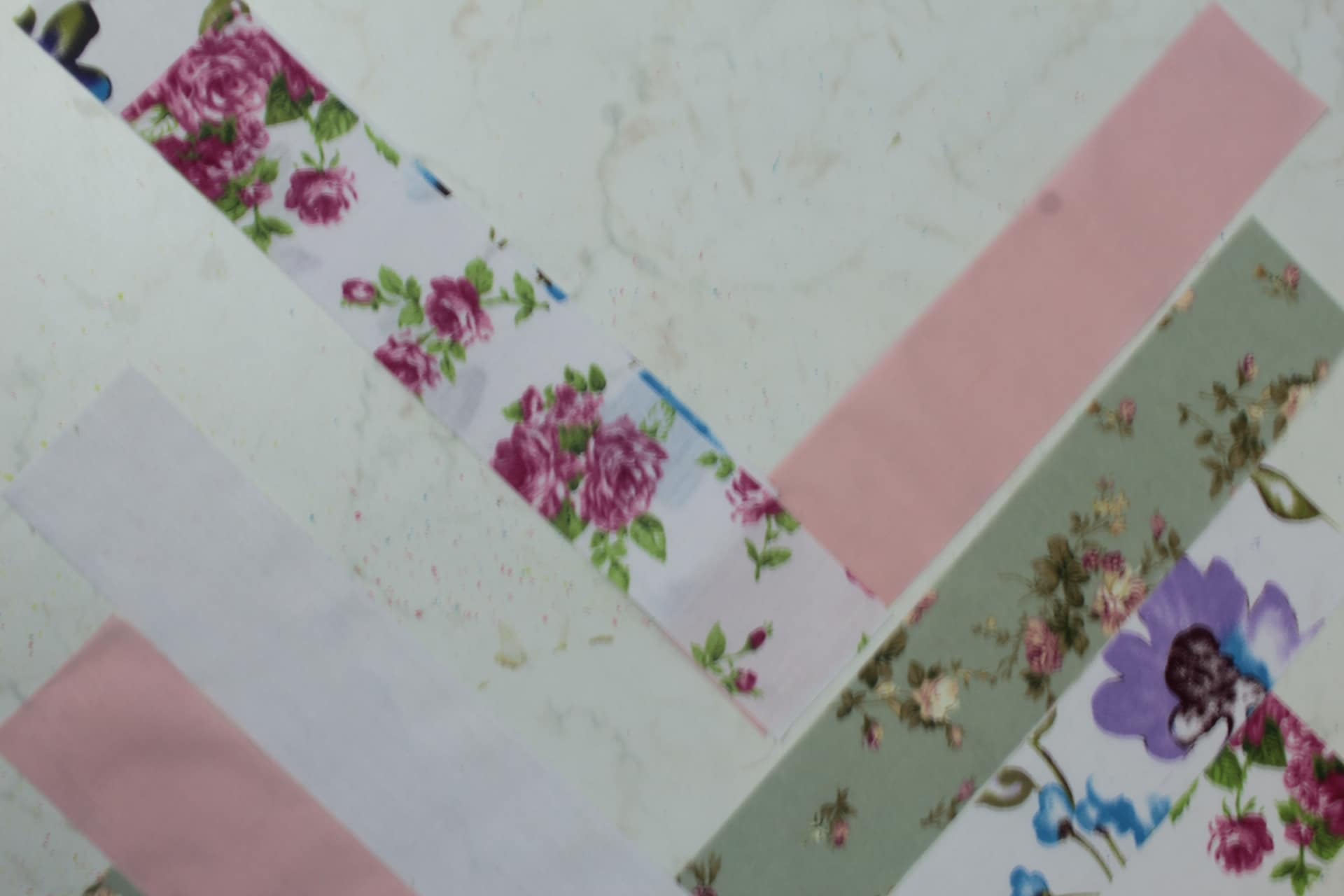 Sew 1/4″ from the lower edge then fold the strip #3 back and press.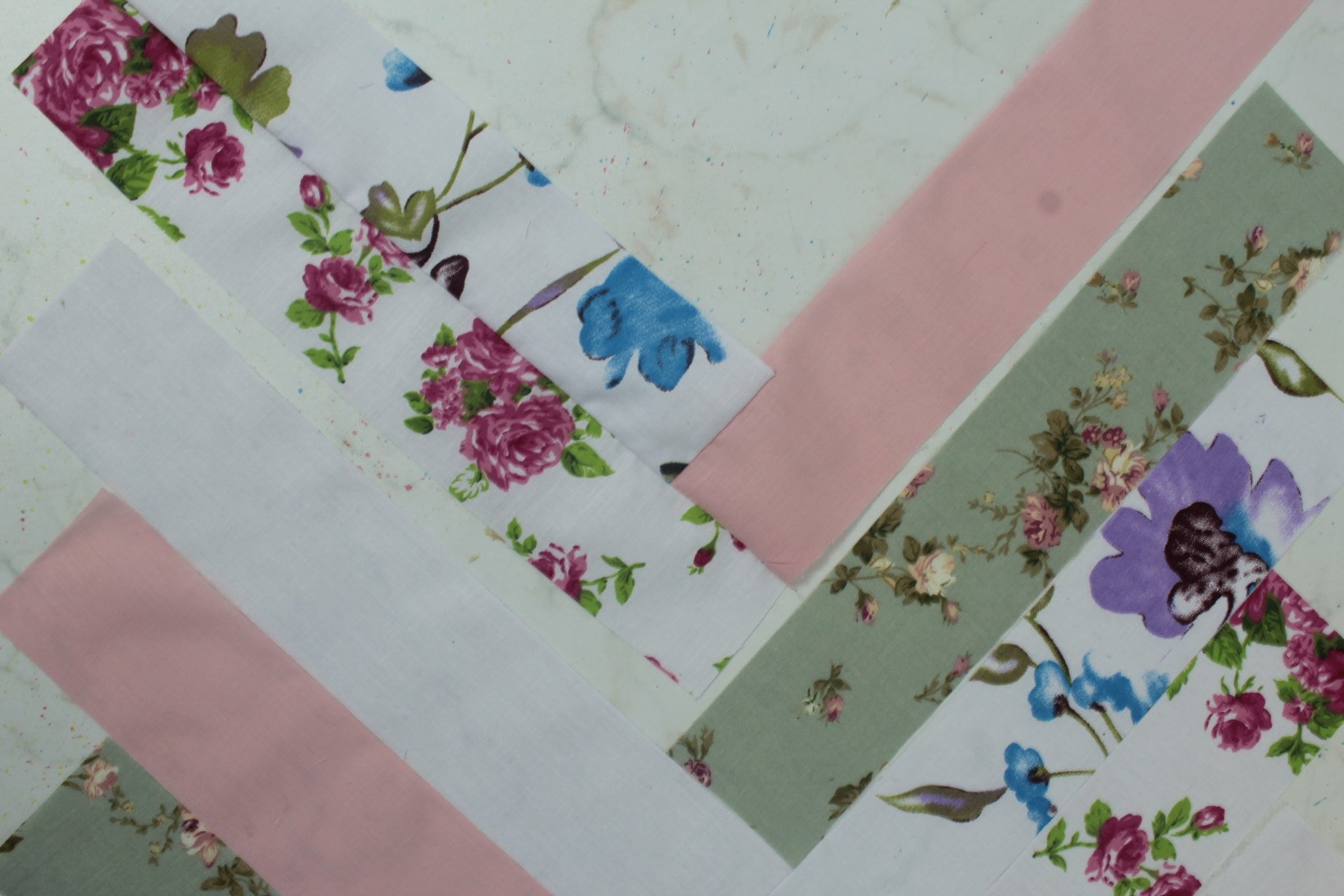 Continue with strips # 4, located on the right side.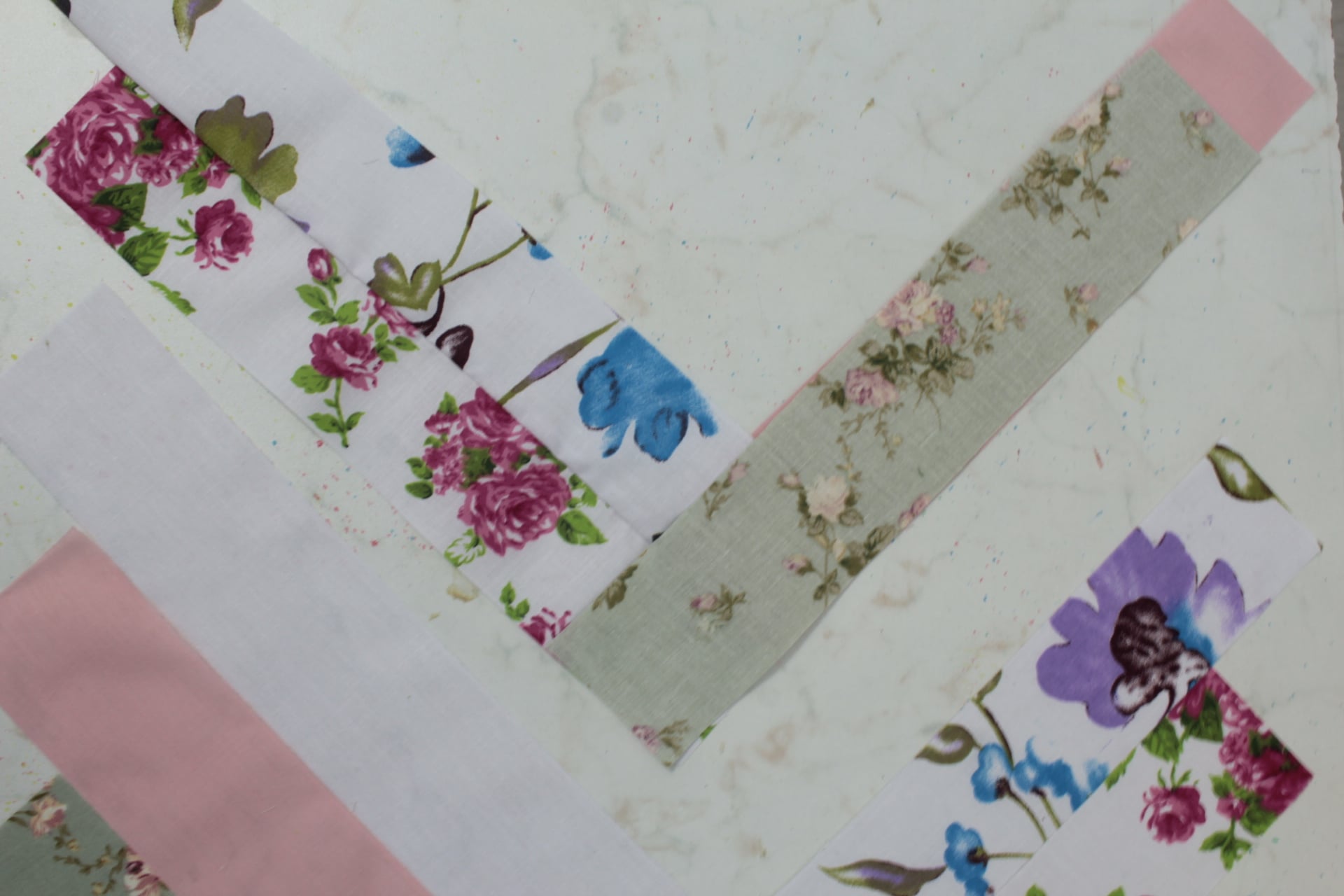 Continue in the same manner with all strips, alternating sides until all strips are in place. Press after every strips is sewn.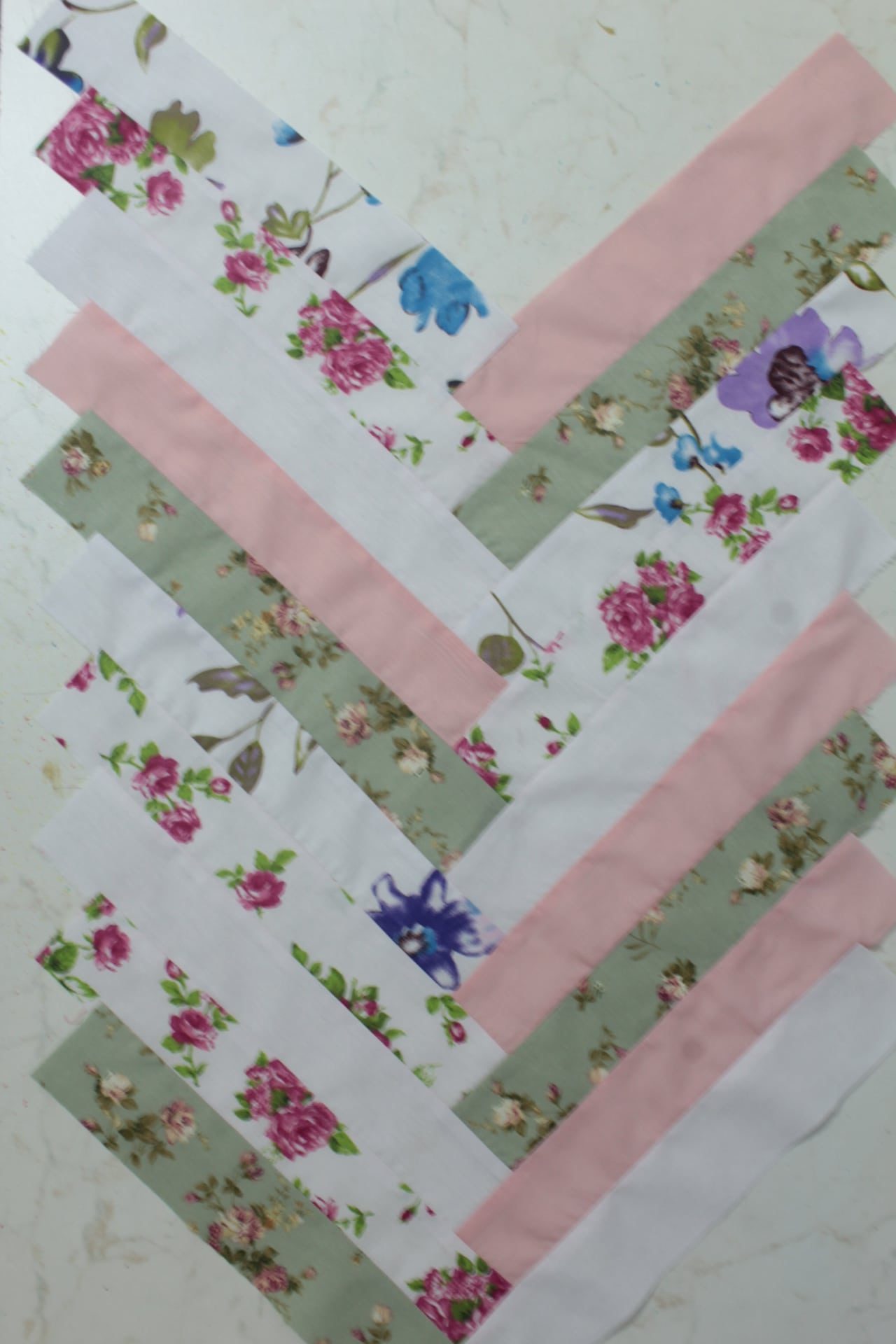 Move the block to the cutting mat and using your quilting ruler and the rotary cutter, trim all sides to get a rectangular or square shape.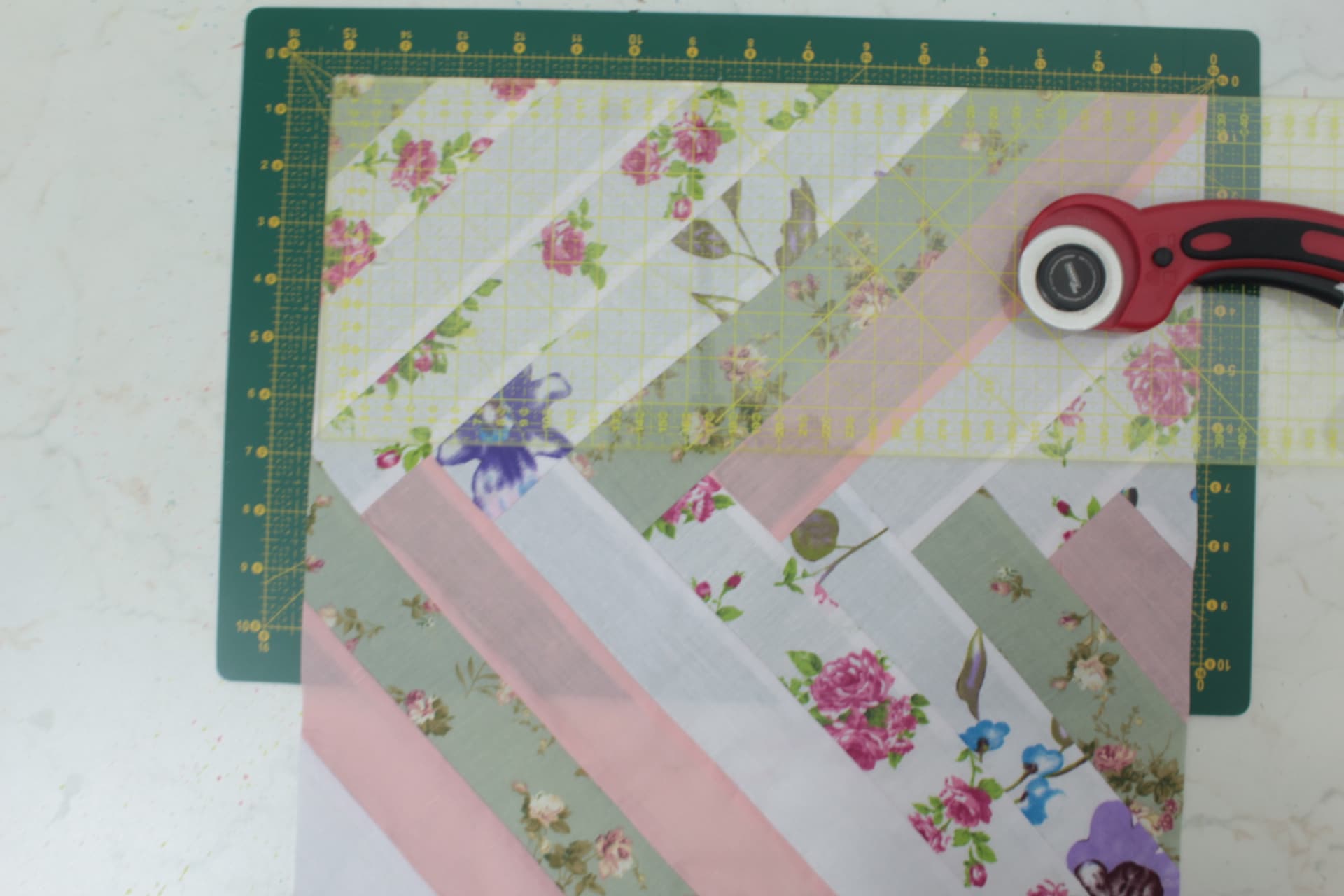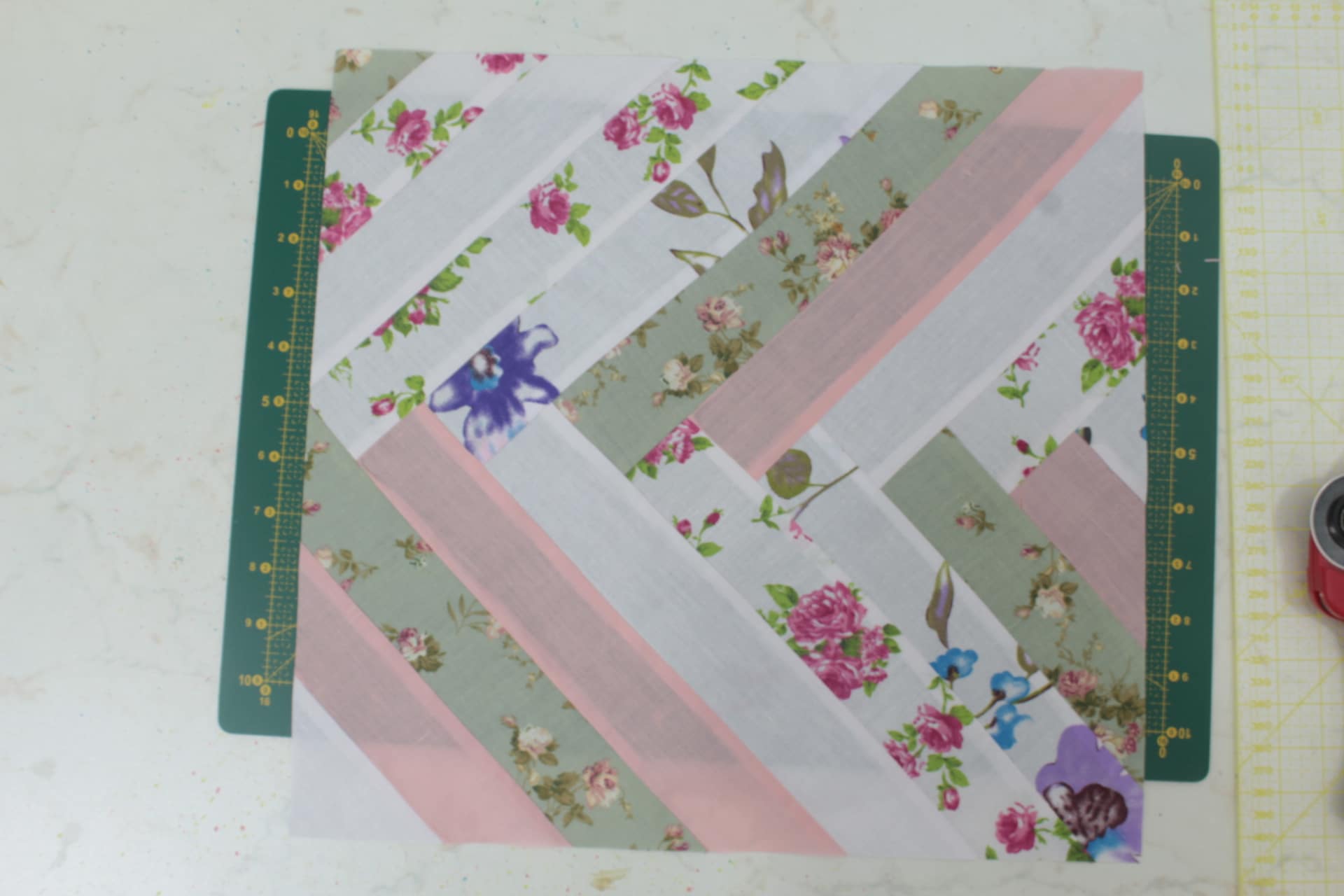 Cut the backing and the fleece in the same size as the final size of the French braid block.
Place the backing wrong side out, top with the fleece and finish with the braided block right side up.
Pin a lot through all three layers to keep them together while attaching the binding. Smooth out while pinning.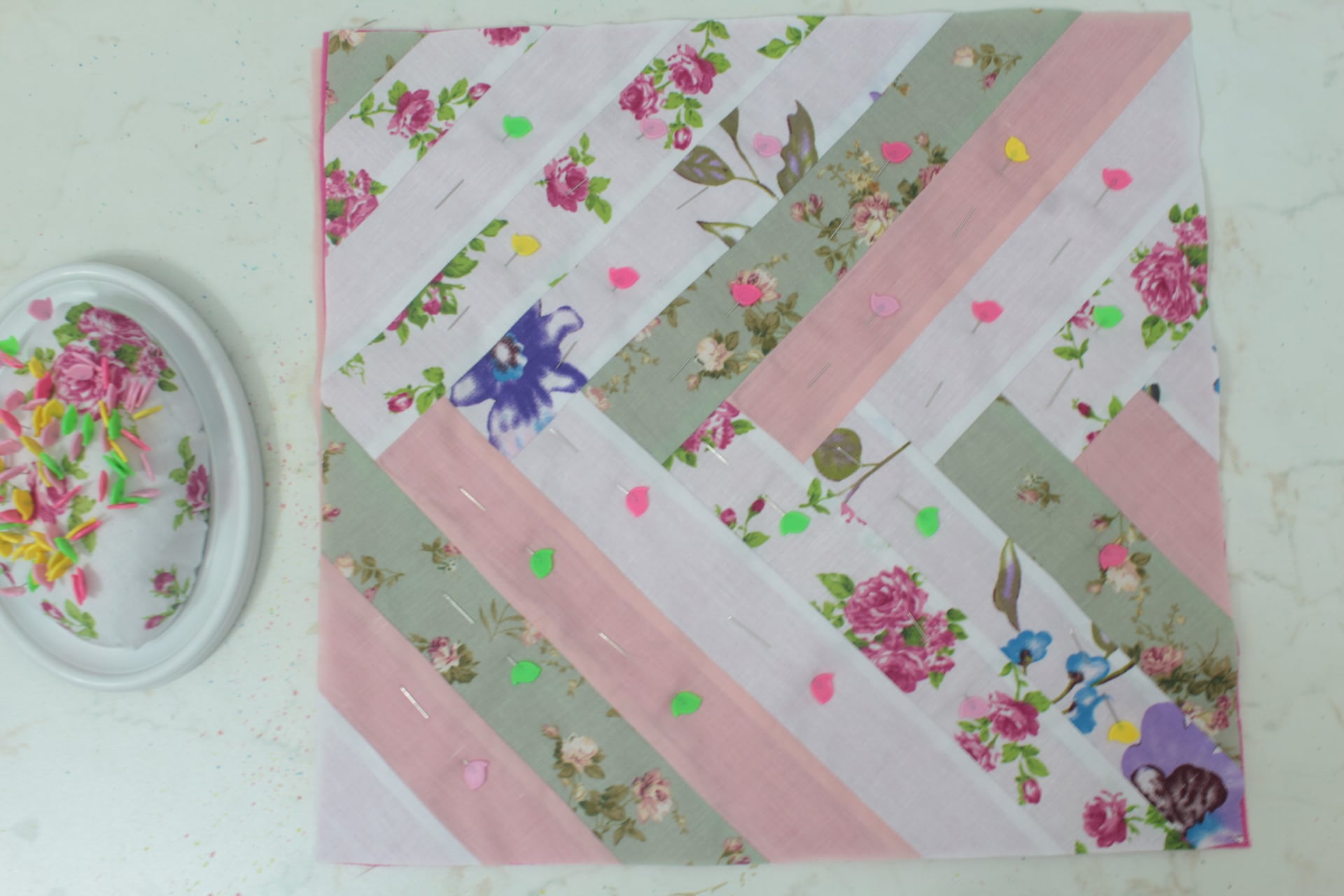 If necessary, trim all four sides again.
Attach the binding using clips then sew.
Give Your French braid sewing mat a good press and you're done!
Pin to save for later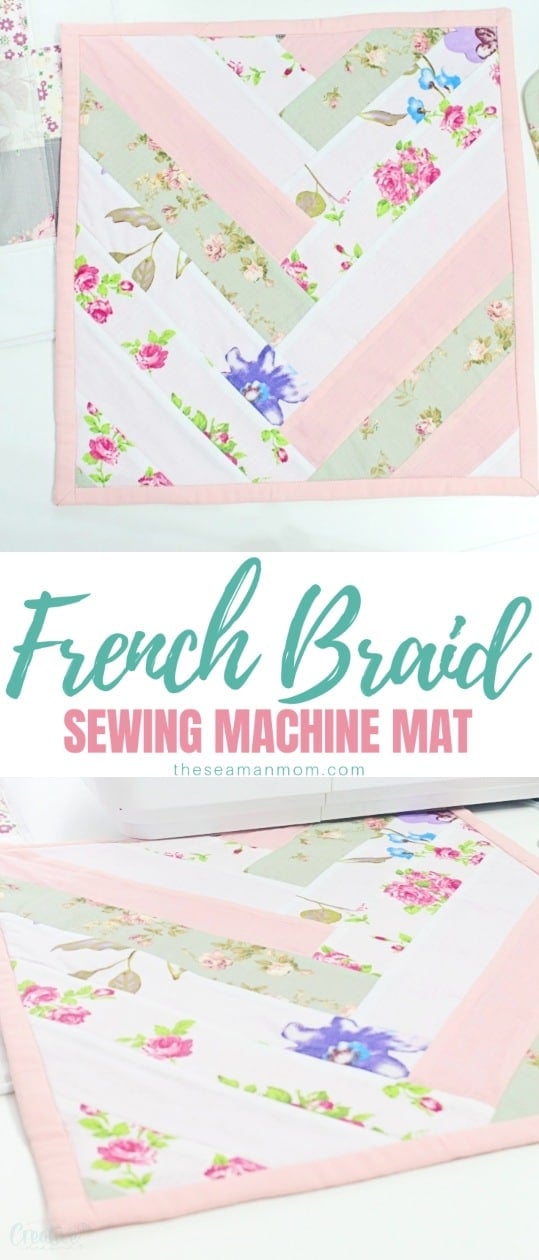 Most popular sewing projects: