Article may contain Amazon & affiliate links. As an Amazon Associate I earn from qualifying purchases at no additional cost to you.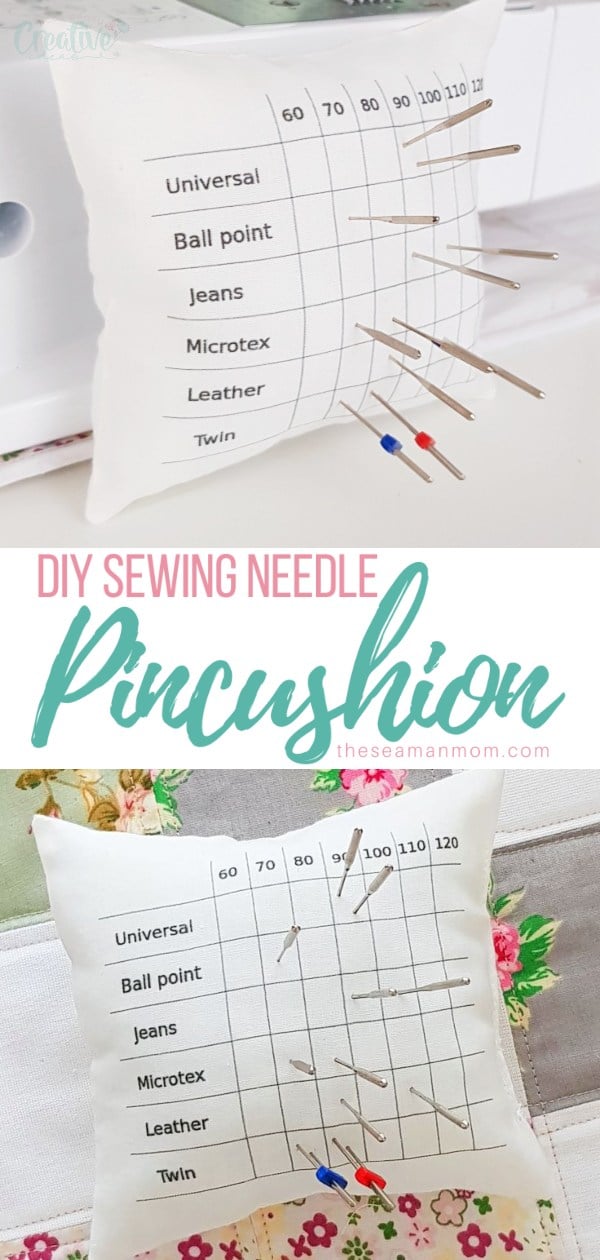 In need for some sewing needle storage ideas? Elevate the classic pincushion to new heights with a sewing needle organizer! This sewing needle holder is super fast & easy to make and helps you keep track of your sewing needles at all times!
Needle pincushion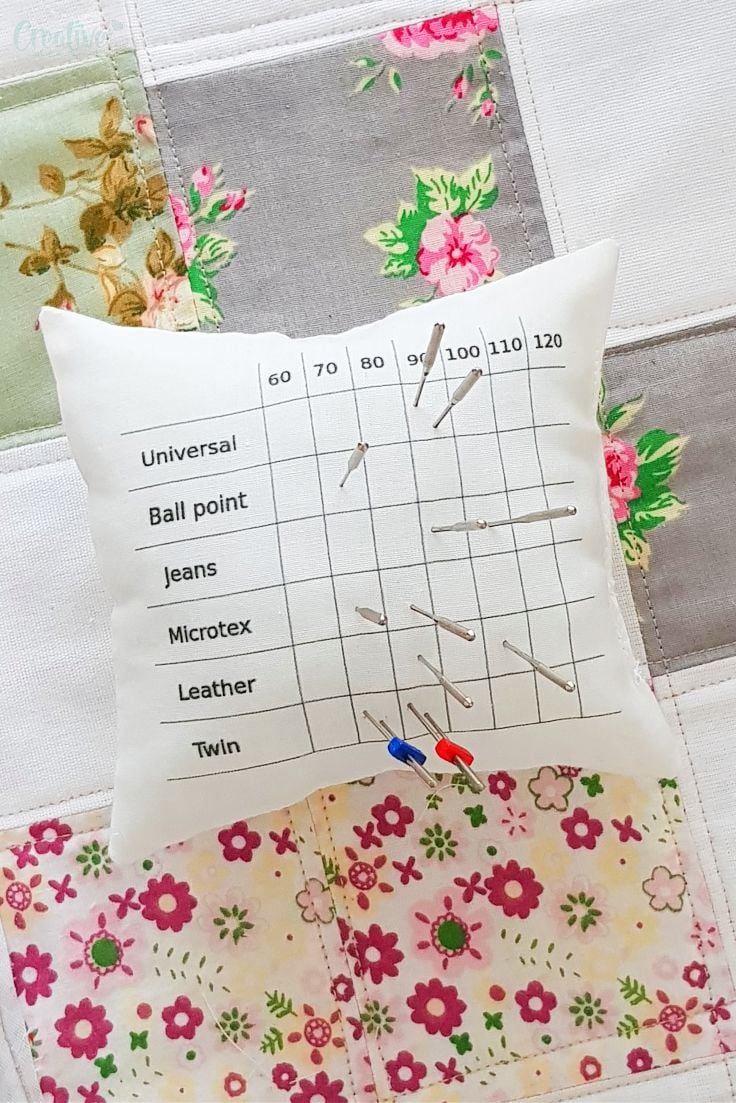 Hey, guys! Today I have a very quick sewing project/tip! It's something I've done in less than 10 minutes (literally, no kidding!) but is a huge help in my sewing room: a sewing needle holder sewn into a pincushion!
I my sewing room set up I showed you the cabinet where I keep the supplies I use most often, sewing needles included. The cabinet is super handy, placed right under my sewing desk so I can easily and quickly reach my sewing needles, pins, thread spools and bobbins when I sew. My sewing needles are all stored in this cabinet, in their original cases, and I keep the cases stored in one of the rope bowls I sewed a while ago so they're easy to identify in a pinch.
More quick sewing tips you'll love: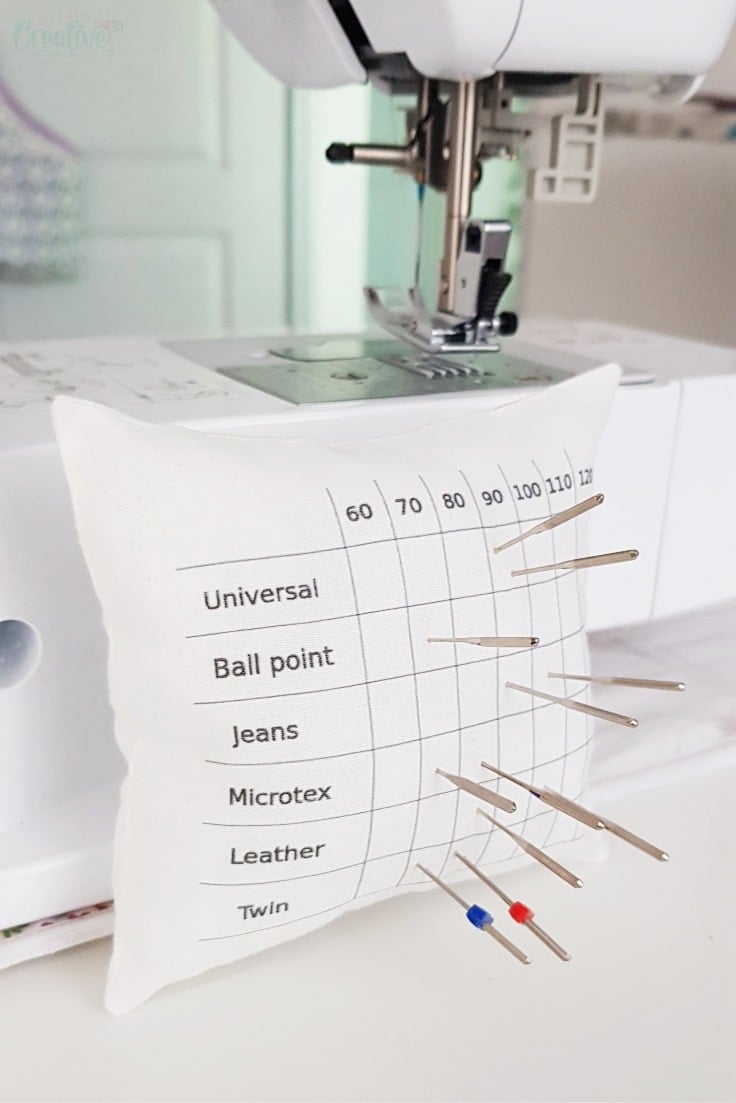 But I thought I should go one step forward and make my life even more easy and my sewing a little faster (in addition to following these tips for sewing faster!). So I decided to make a little pincushion as a sewing needle holder. This sewing needle organizer is absolutely fabulous! It has a little handy dandy chart printed on for needle types and sizes and I keep this pincushion right on my sewing table, making swapping needles such a breeze! This is particularly helpful on projects with mixed fabric types where I need to use different needles for each fabric type.
Plus this needle pincushion looks so cute and makes your sewing room look pretty fancy and unique (not many people have this kind of pincushion, right?). And not to mention it takes just a few minutes to make, from cutting the fabric, printing the chart on and sewing! It's truly that simple and quick, so why not make your own sewing needle holder right now?
I've made a cool chart for this and you can purchase it from here.
Sewing needle holder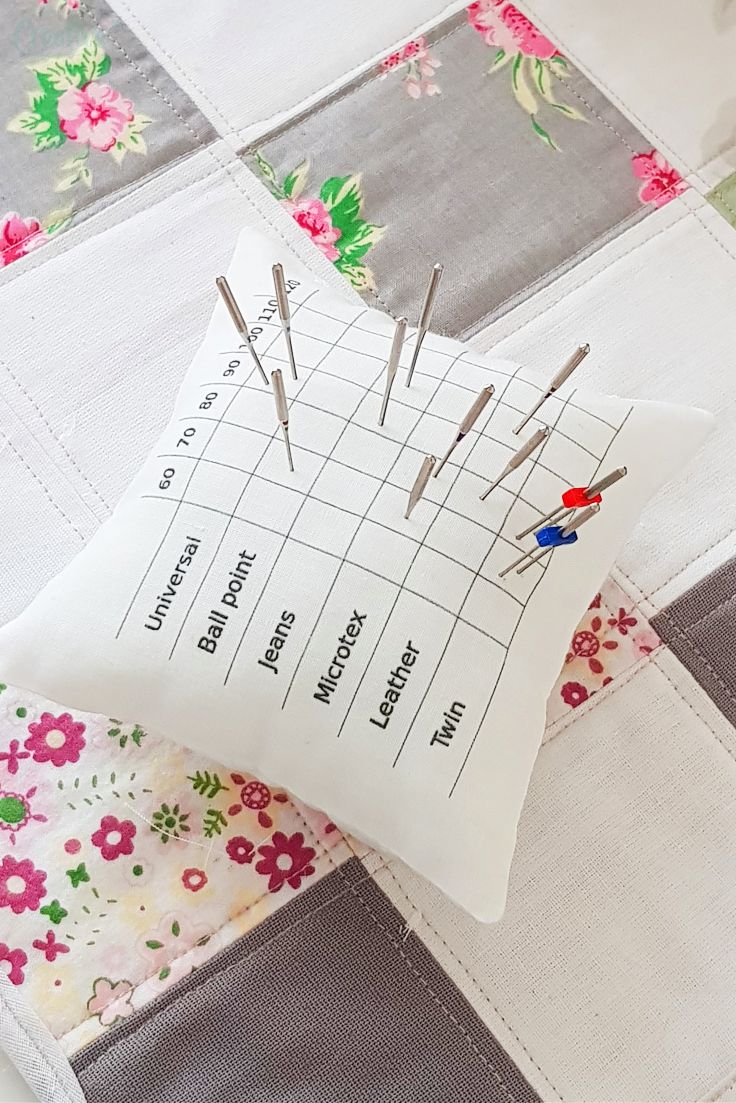 Materials:
Directions:
If you liked this quick sewing tip, I would love to know it so please leave a comment below and don't forget to rate this tutorial! Thanks!
Pin to save for later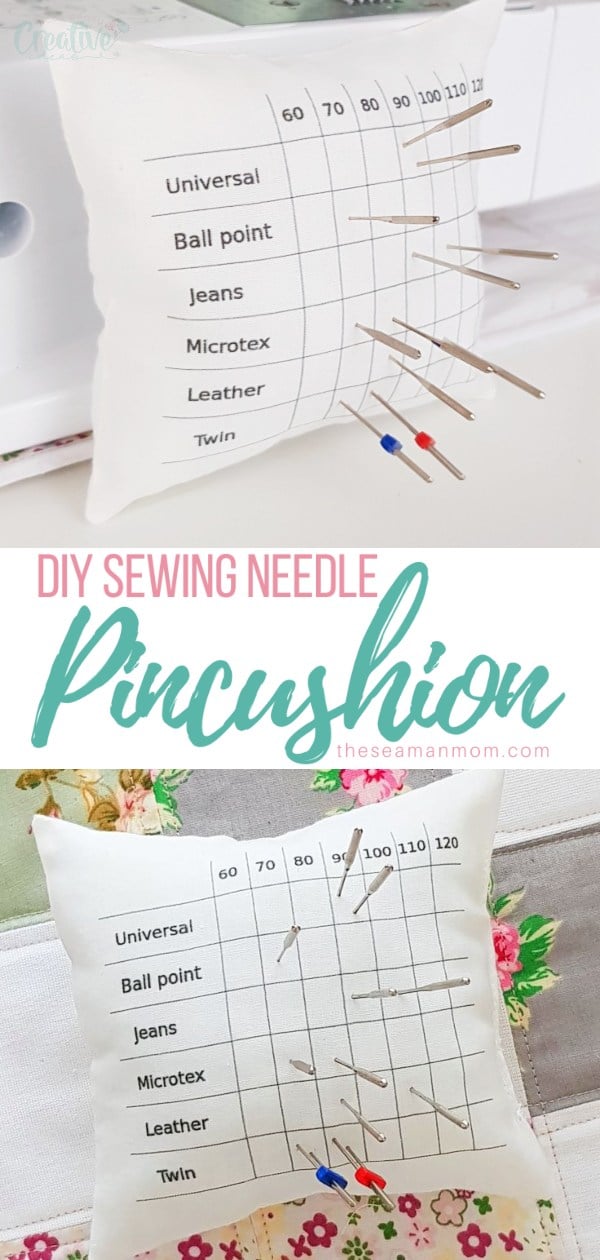 Most popular sewing projects: