Easy Essential oils pouch sewing tutorial
Article may contain Amazon & affiliate links. As an Amazon Associate I earn from qualifying purchases at no additional cost to you.
Essential oils require a soft but protective case to keep your bottles safe when traveling and also keep them away from sunlight. Carry your favorite oils in a cute and convenient case with this easy to make essential oil pouch.
Essential Oils Carrier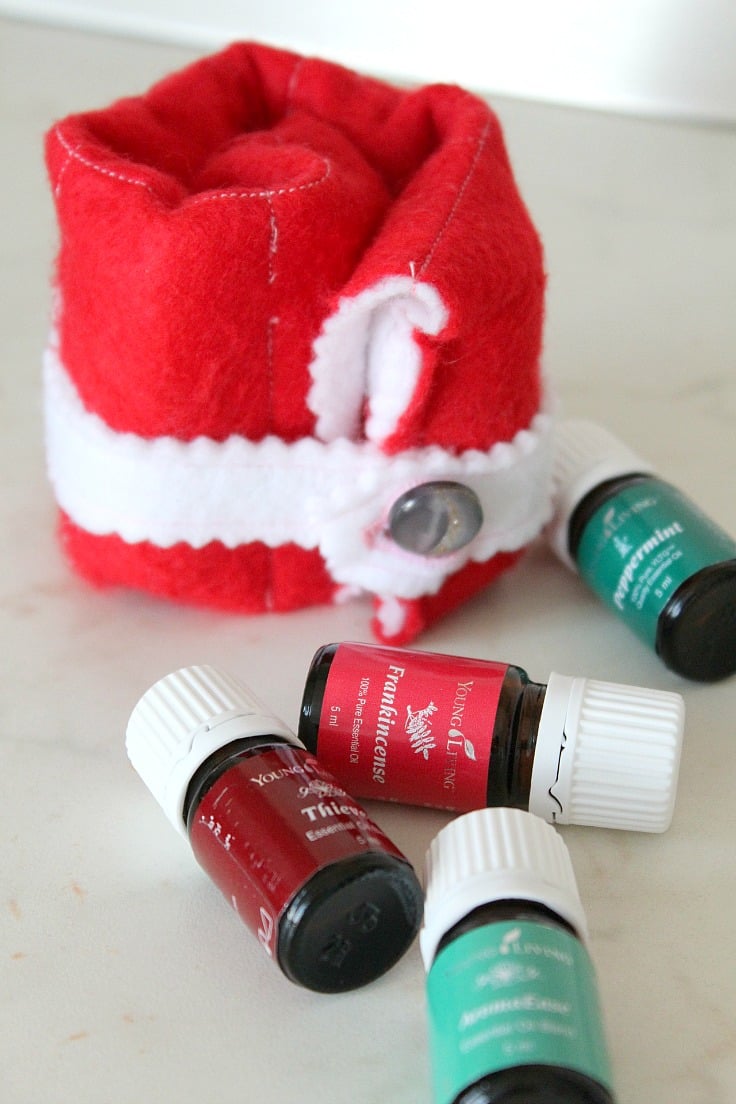 If you are like me, you probably want to bring a little of the comfort of your home with you, when you travel around the world. It makes you feel safer and more relaxed and helps you enjoy the travels more. I travel a few good times a year and I always find it that my favorite essential oils in my handmade essential oil pouch play a vital role in making me feel relaxed and less stress (traveling stresses me out so much with all the flights, the luggage, looking after a small child etc).
Similar posts you might like:
I can't carry the entire box of essential oil as it's taking too much space so I thought I should make a smaller and lighter version. This essential oil pouch makes a cute red and white carrier that rolls and closes with a button. My tiny essential oil holder is taking such little space in my luggage and it's safe as I made it pretty well padded with all the soft felt and the batting I used to make this pouch. It's also easier to find in my luggage or bag thanks to it's bright color and the round shape. And my beloved oils are always protected from sunlight which might cause damage to their quality.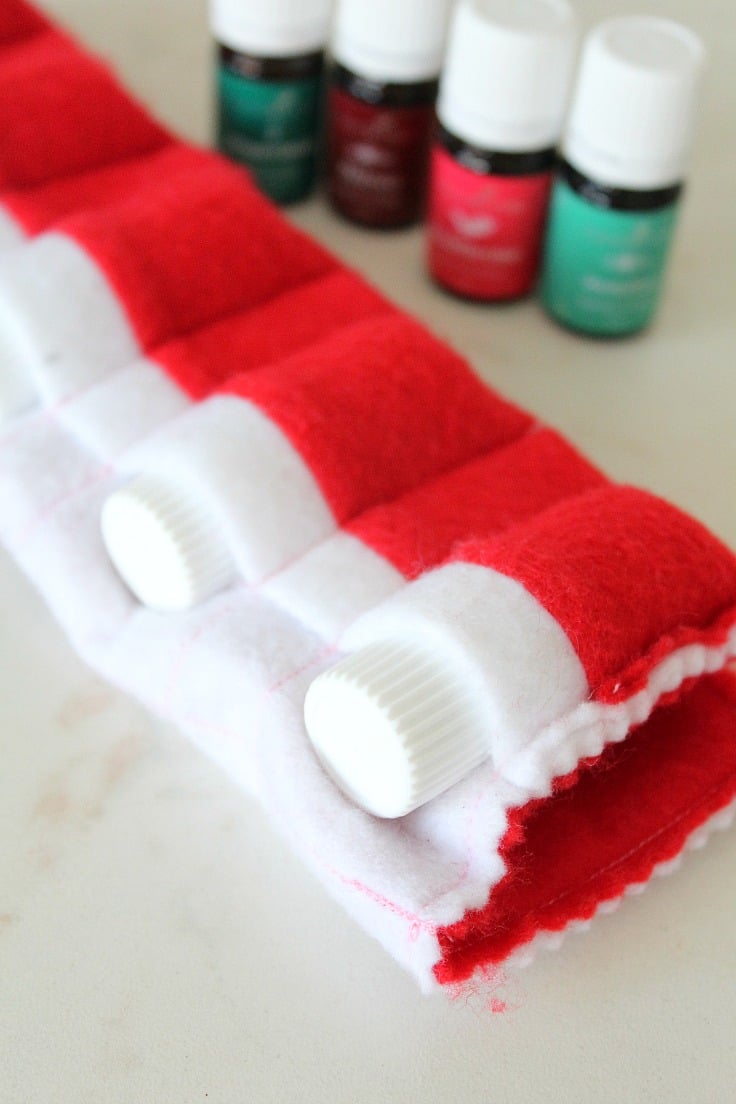 This cute essential oil pouch could also make a great present for a friend in love with essential oils. My essential oil organizer is also a great way to use up some of your fabric scraps, particularly soft felt, batting or fleece (I used felt and batting but you can use fleece too). It takes less than 30 minutes and it doesn't involve any complicated stitches so it's an awesome project for beginner sewers! My essential oil bottle holder holds 5 bottles of essential oils from Young Living but you can adjust the size to fit yours.
Essential Oil Pouch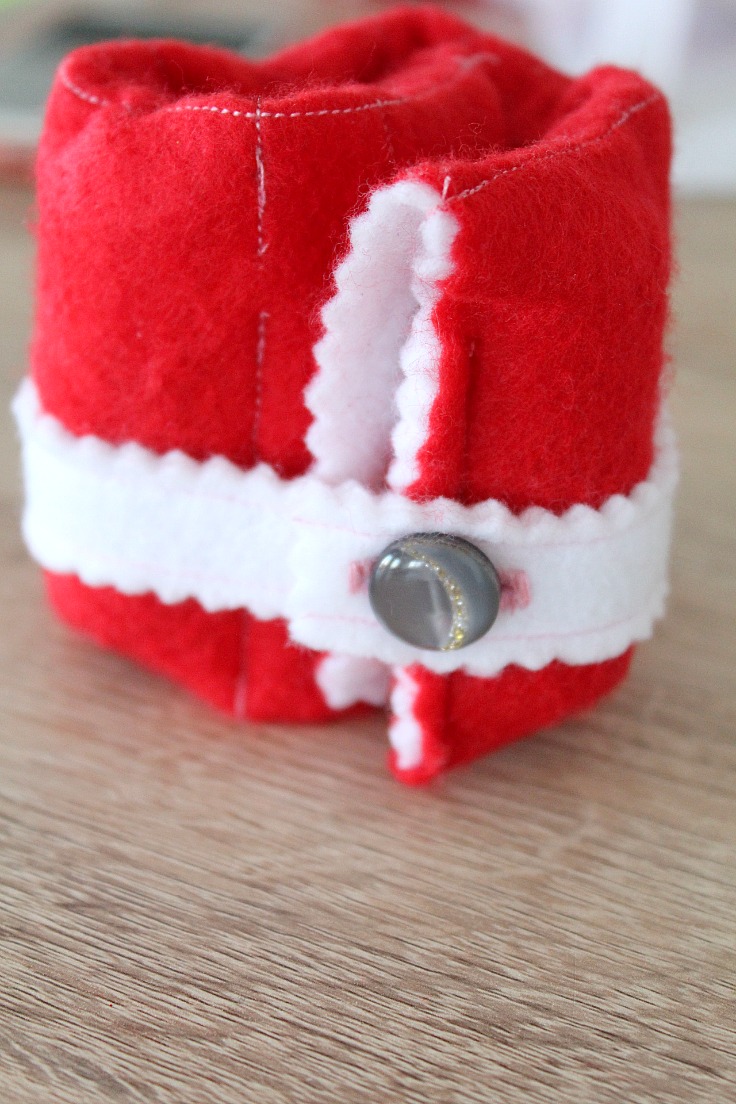 Materials:
Soft felt in red 22 x 38 cm = 8″ x 15″ (you can use fleece)
Batting 25 x 38 cm = 10″ x 15″ (you can use fleece)
Strip of batting for the strap (I forgot to measure but I think it's about 10″)
Button
Matching thread (I used contrast for making the tute easier to understand)
Seam ripper
Pinking sheers
Buttonhole foot (to be honest I cheated, I made the buttonhole without any foot, I just set my machine for the buttonhole stitches and it worked just as great.
Directions:
Start by cutting your red and white panels.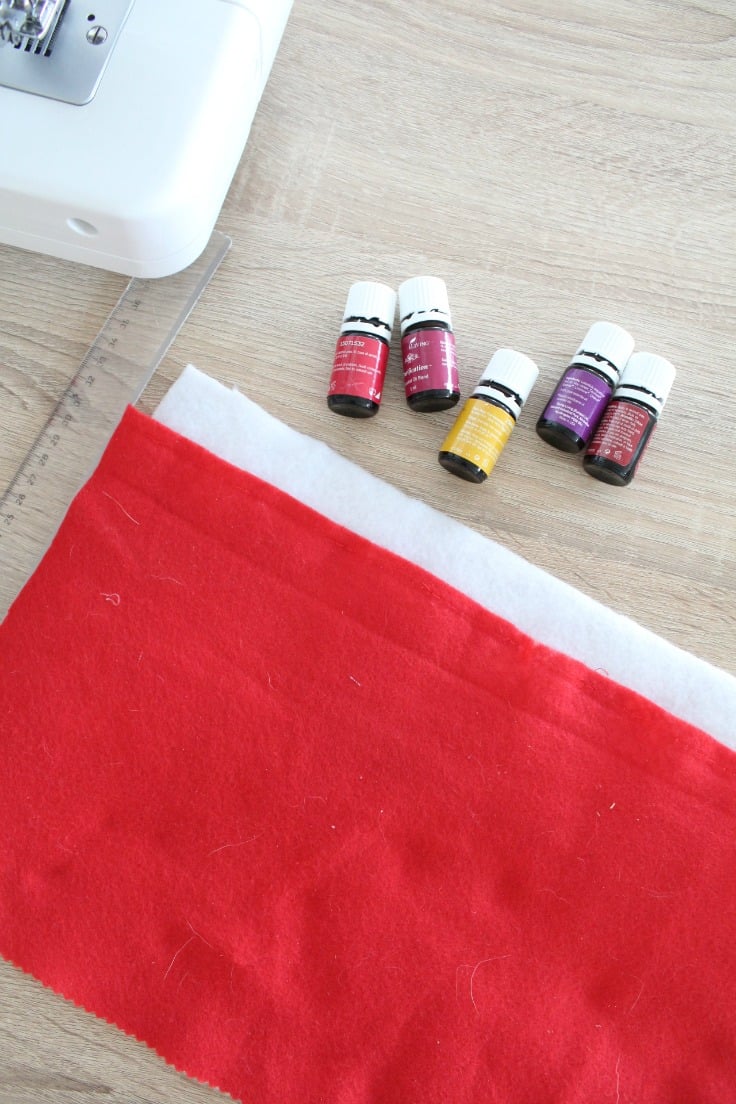 Match them at one edge and sew with a 1/4″ (1/2 cm)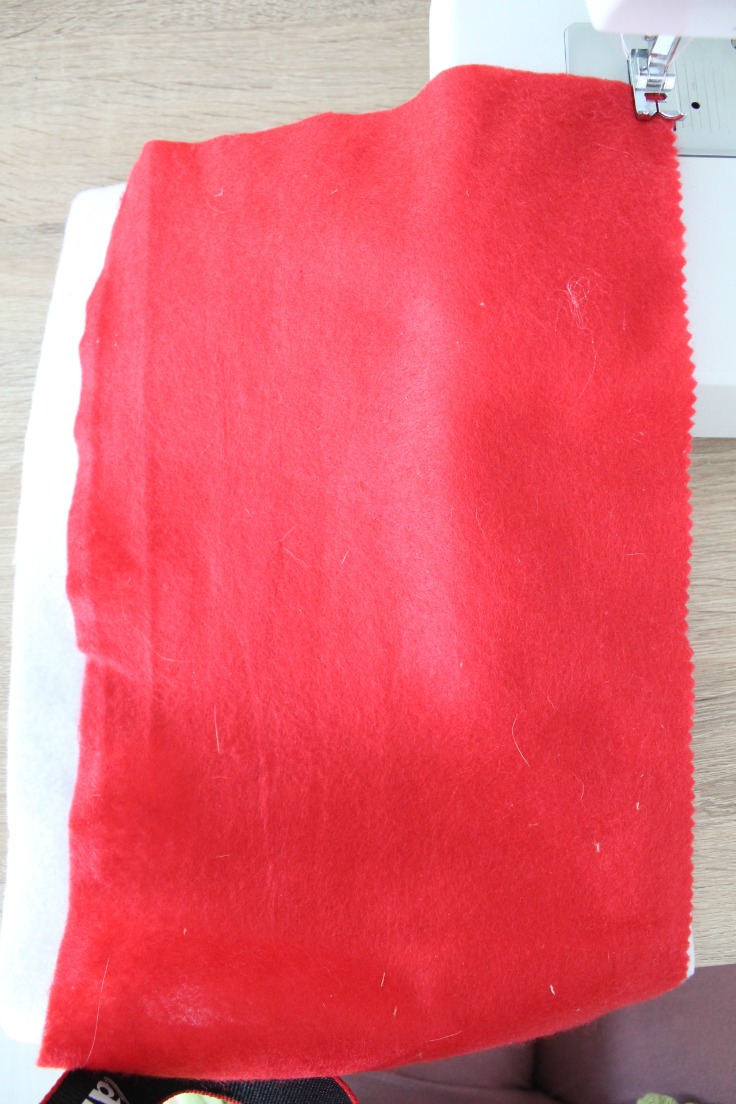 Match the top edges and finger press the bottom edge.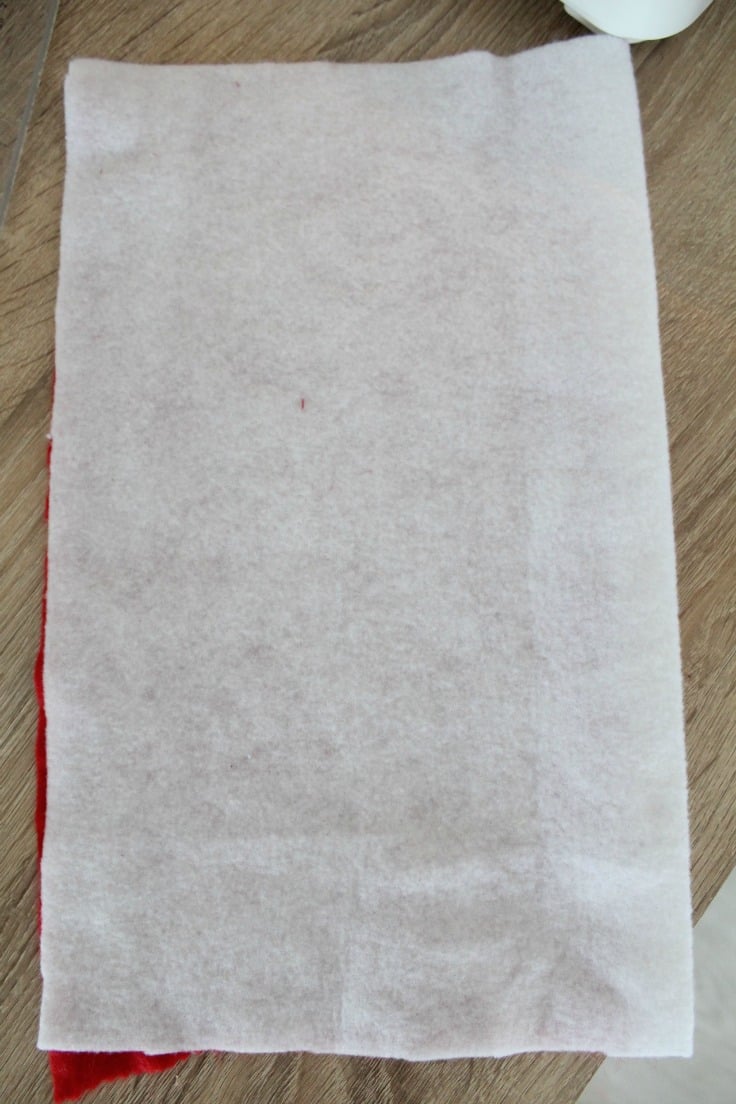 Fold the bottom edge enough to cover a bottle of essential oils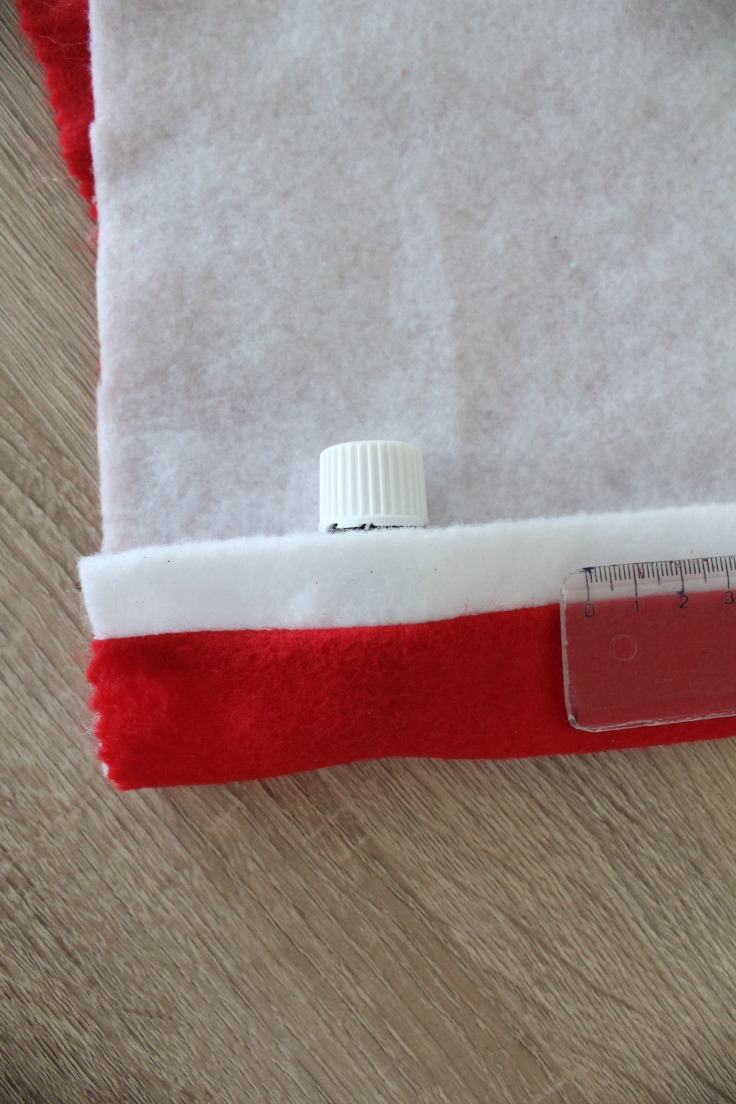 Sew around the sides and cut along the seam with pinking sheers (for design purposes)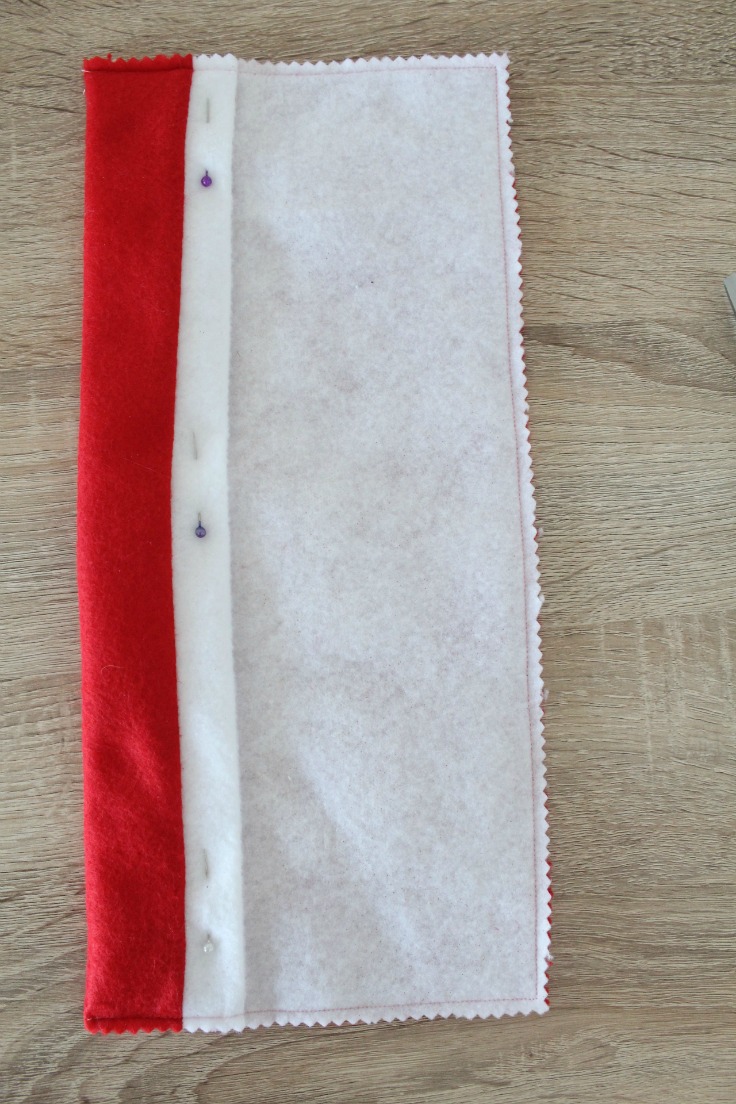 Sew a small pocket to accommodate a bottle (mine was about 1 and 1/2″), then skip 1/2″ on the right side, pin and sew (this is to make room for rolling the pouch). Continue until you make pockets for all the bottles (at this point I realized my pouch could fit 6 but I decided to go with 5 as these are my most favorites so I cut the extra fabric with pinking sheers)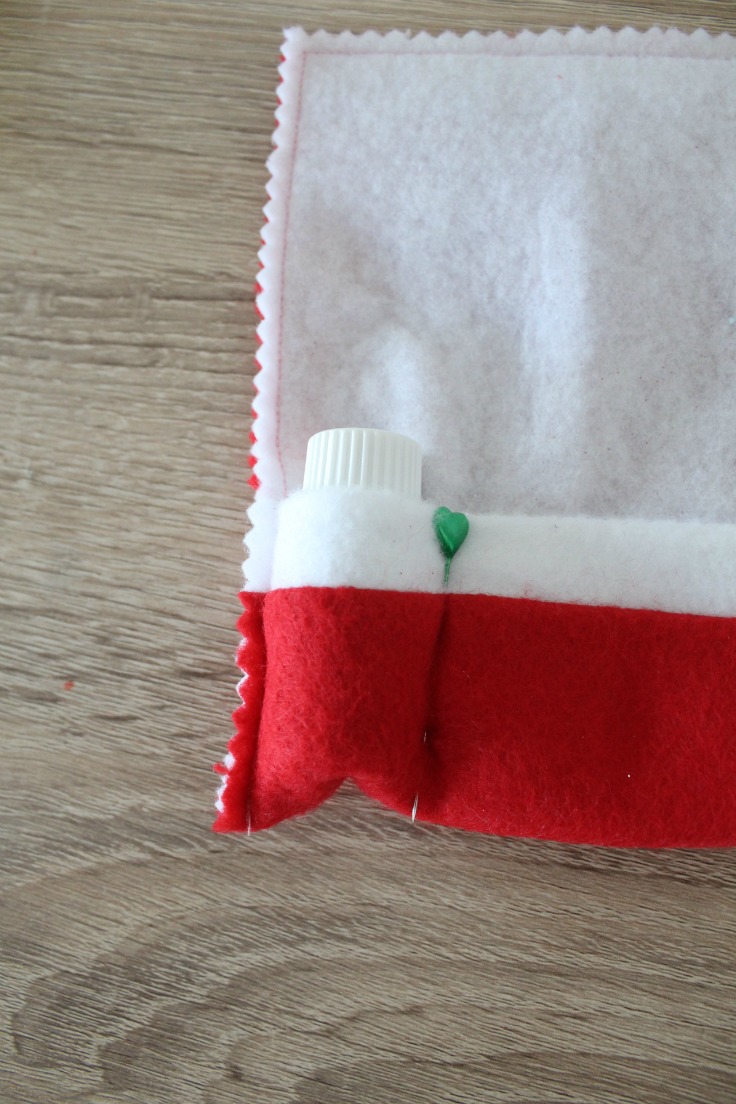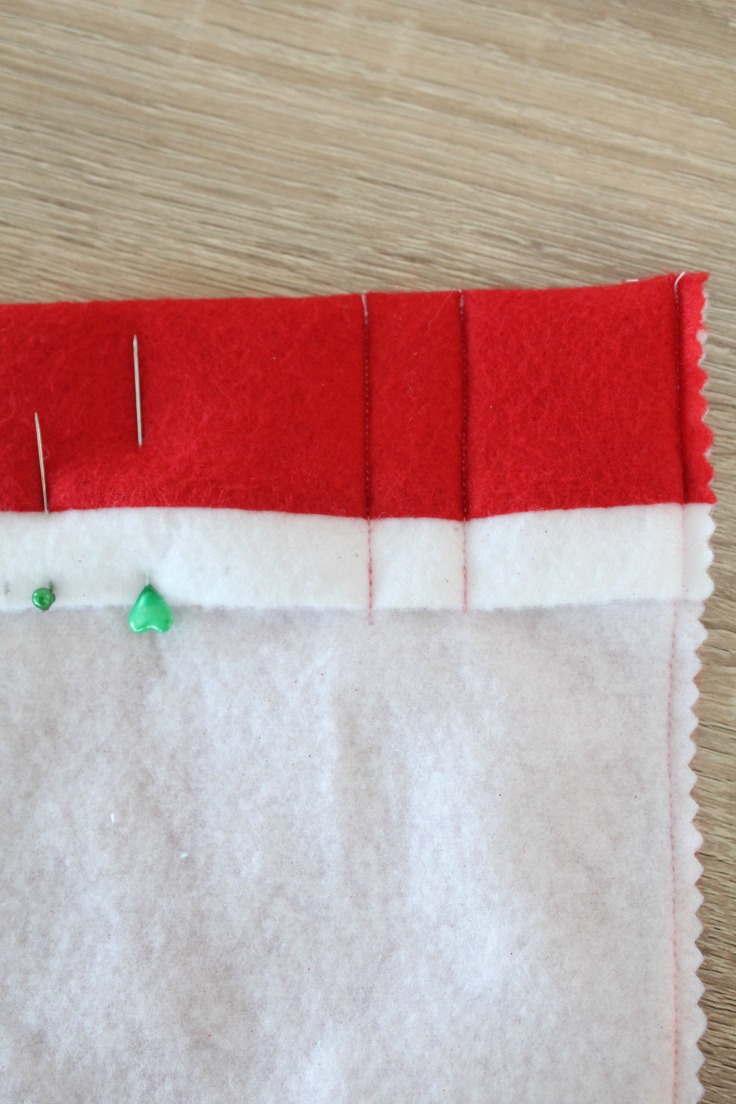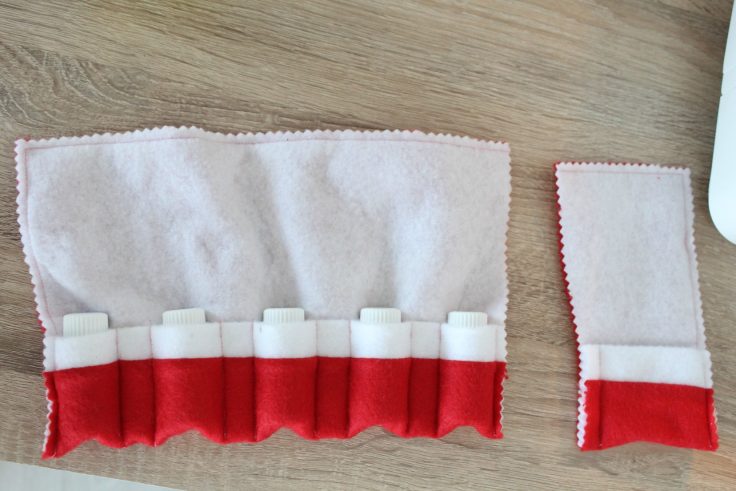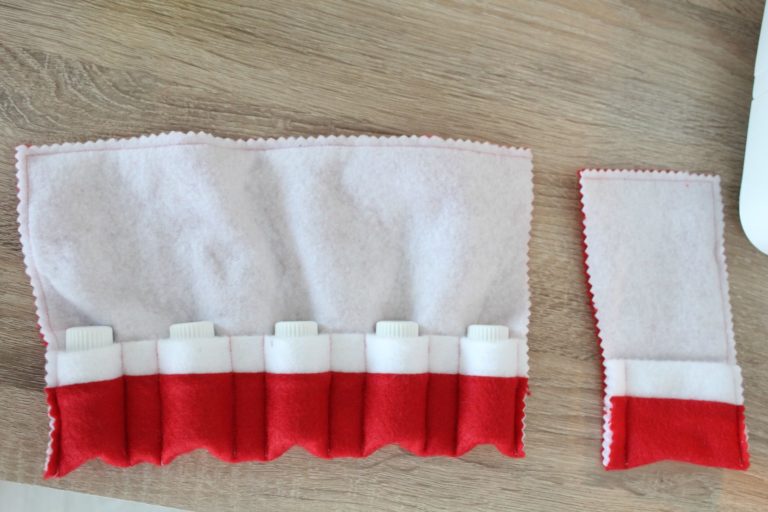 At this point you can just cut the flap and use the carrier as is or continue to make the pouch the way I made mine
Fold the flap over, finger press and sew a line on the crease, on the inside (on the white fabric)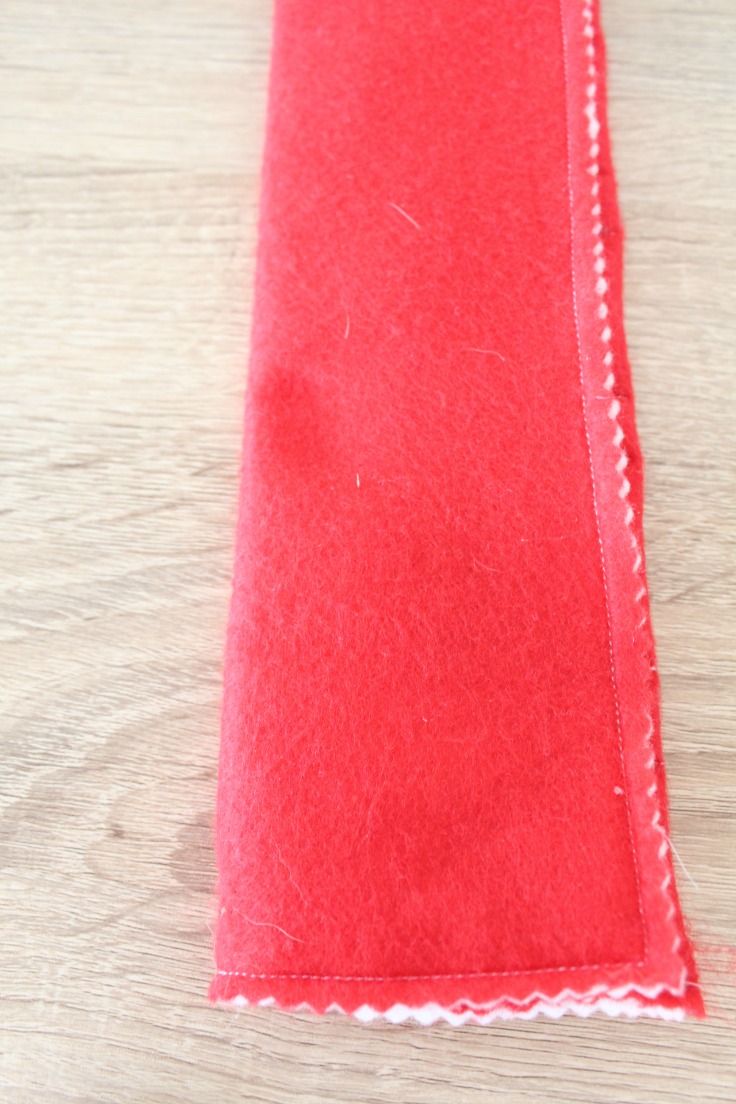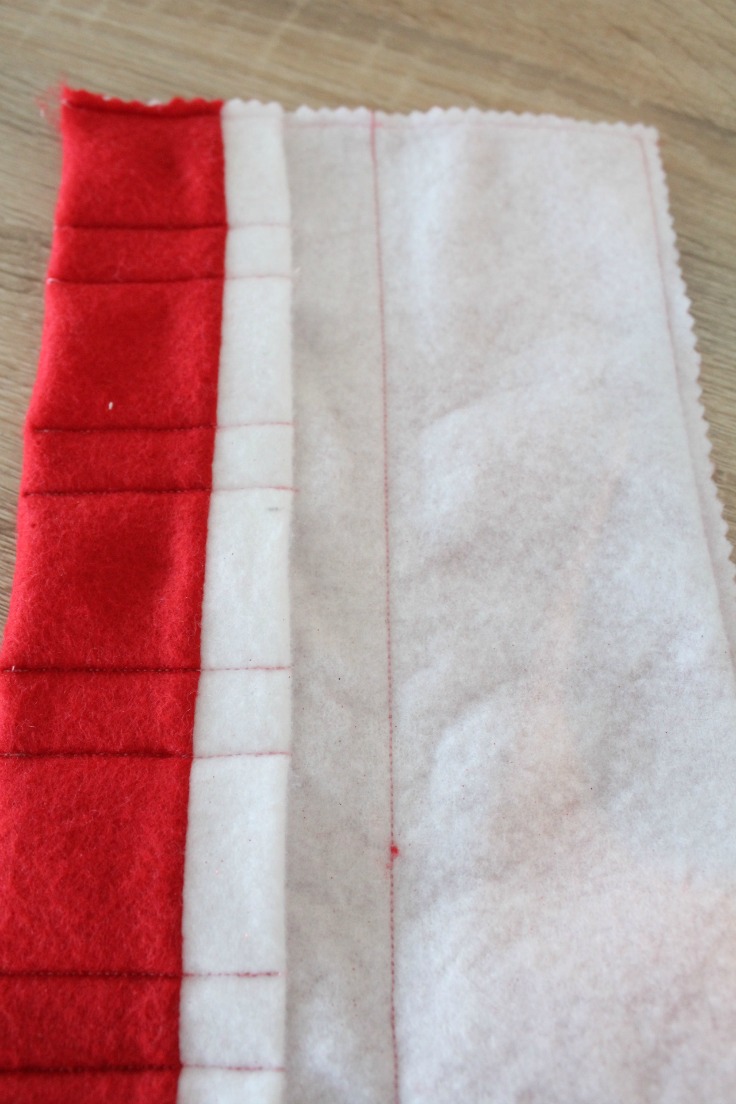 Continue to sew along the lines you made for the pockets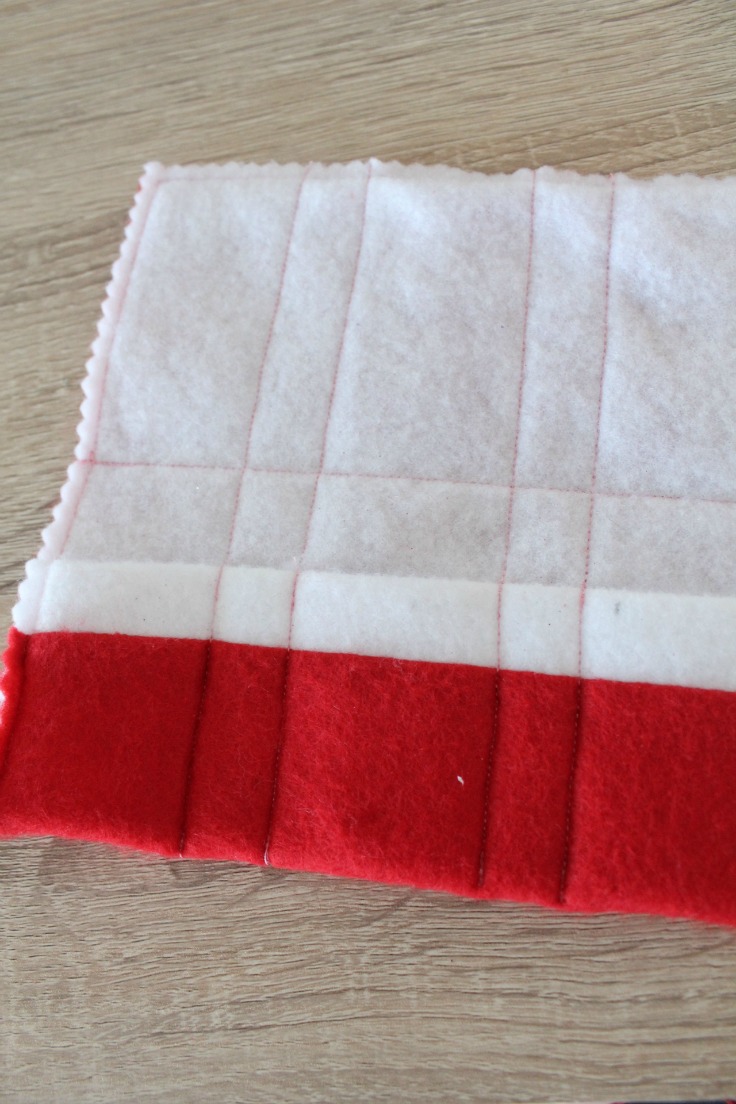 Cut a strip of white fleece or batting, fold in half twice and sew the edges then cut with pinking sheers.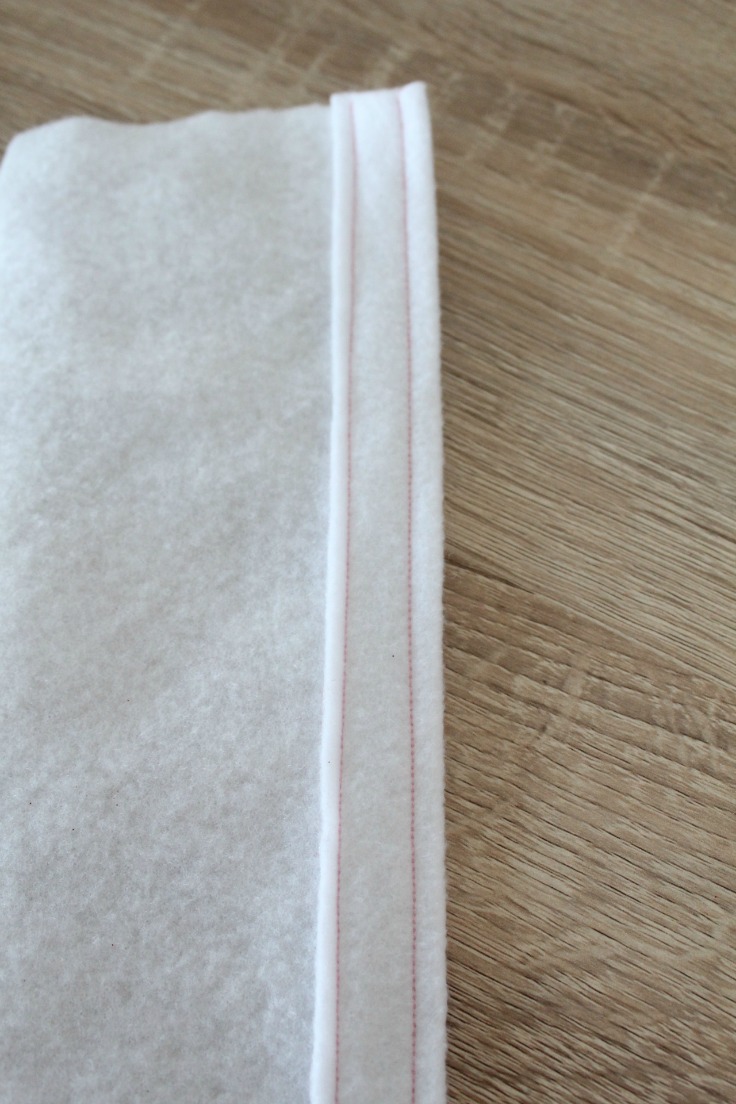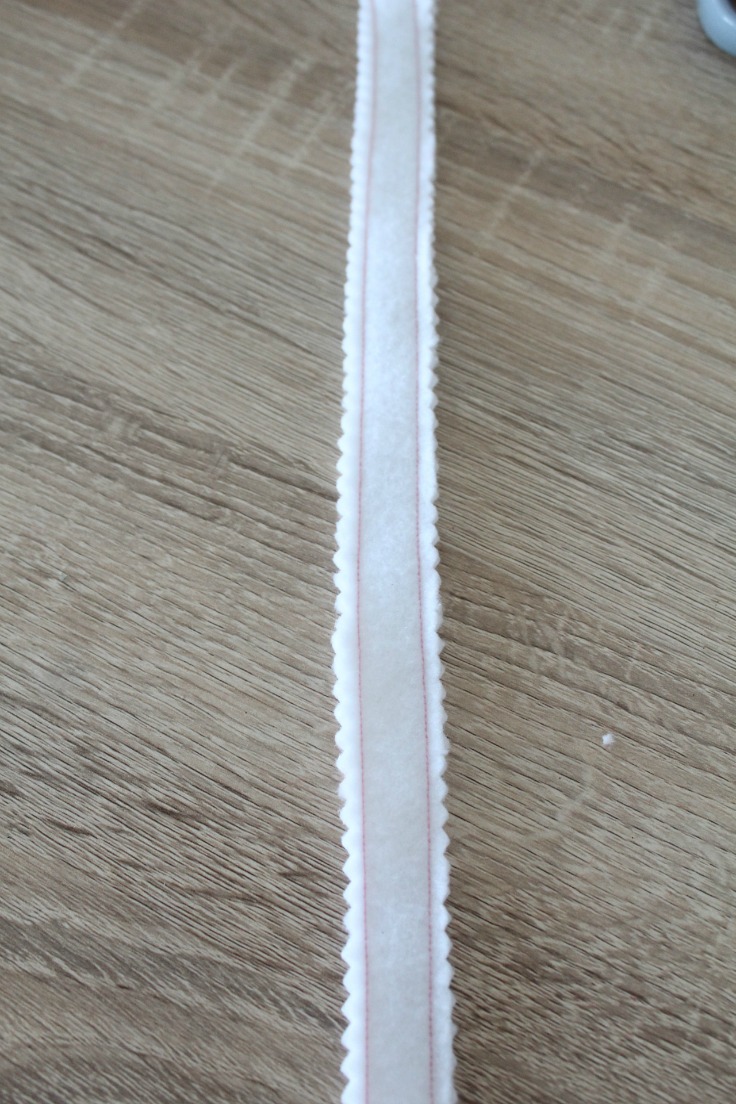 Pin one end of the strip to the pouch, to the outer fabric (red felt)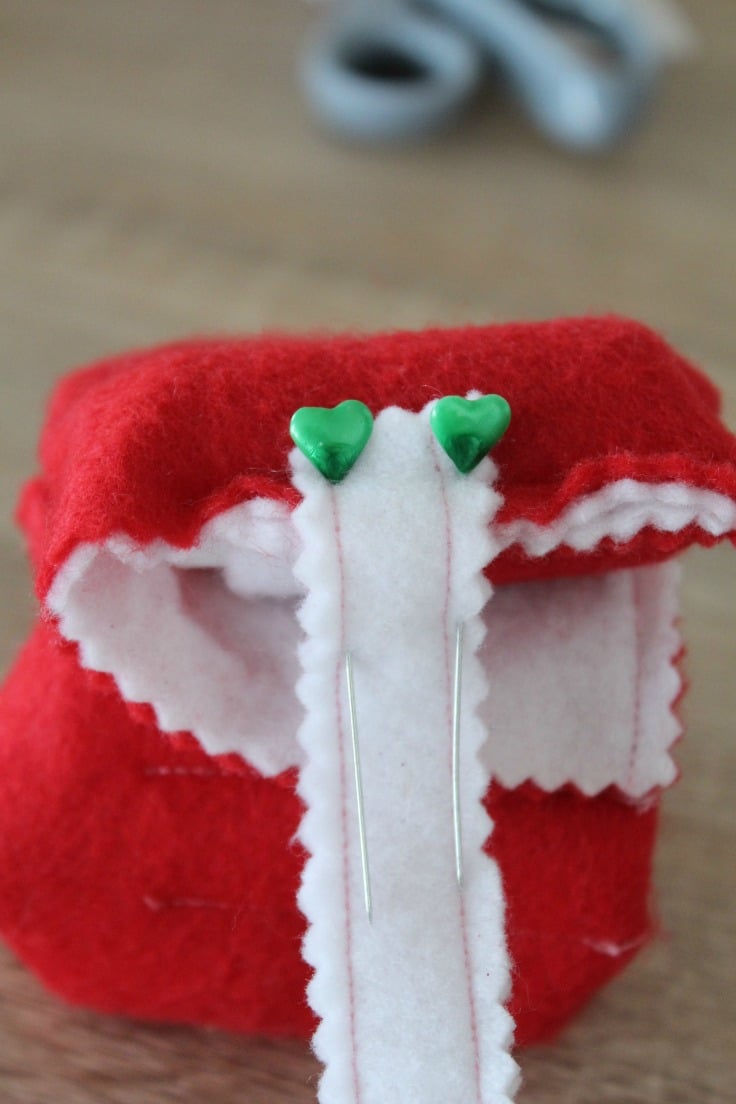 Sew a button on the outside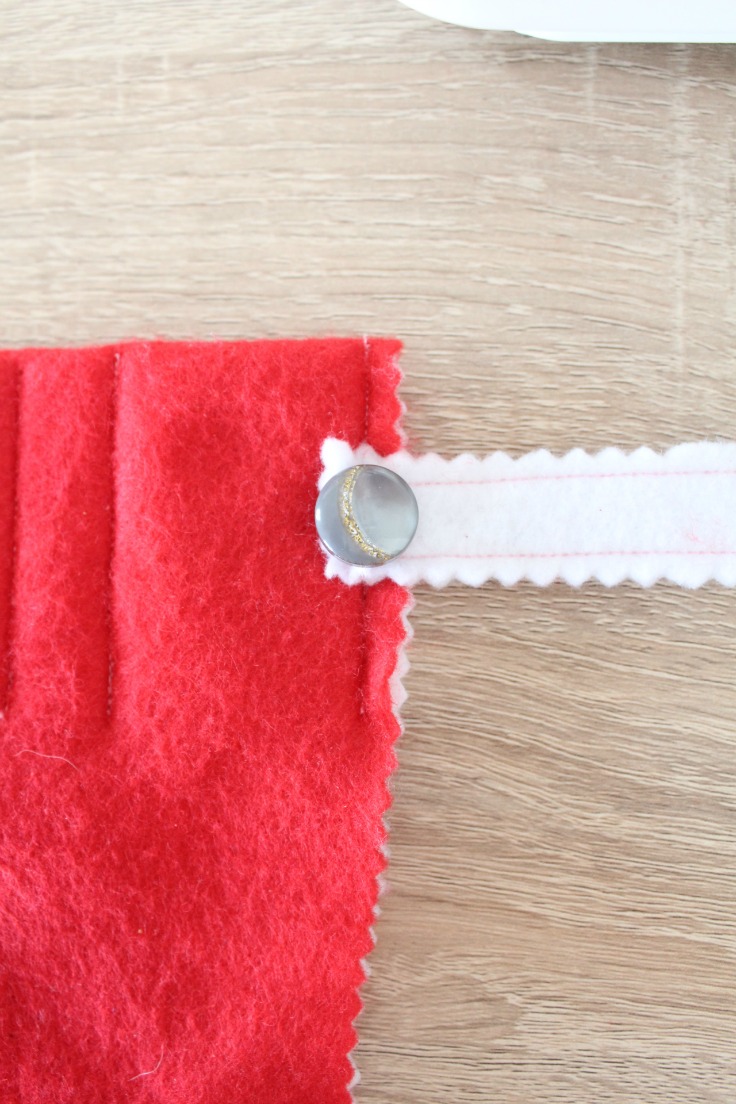 Put the bottles in your pouch, fold the flap over the bottles, roll the pouch and tighten with the batting strap you just created. Make a mark where the strap overlaps the button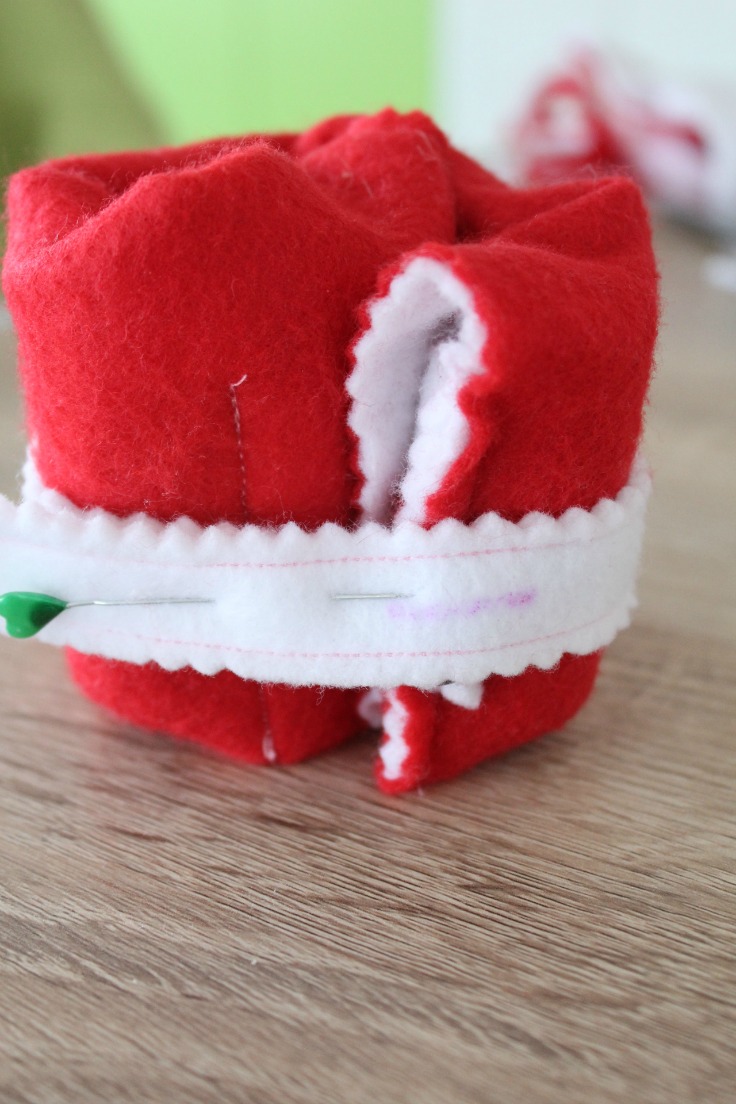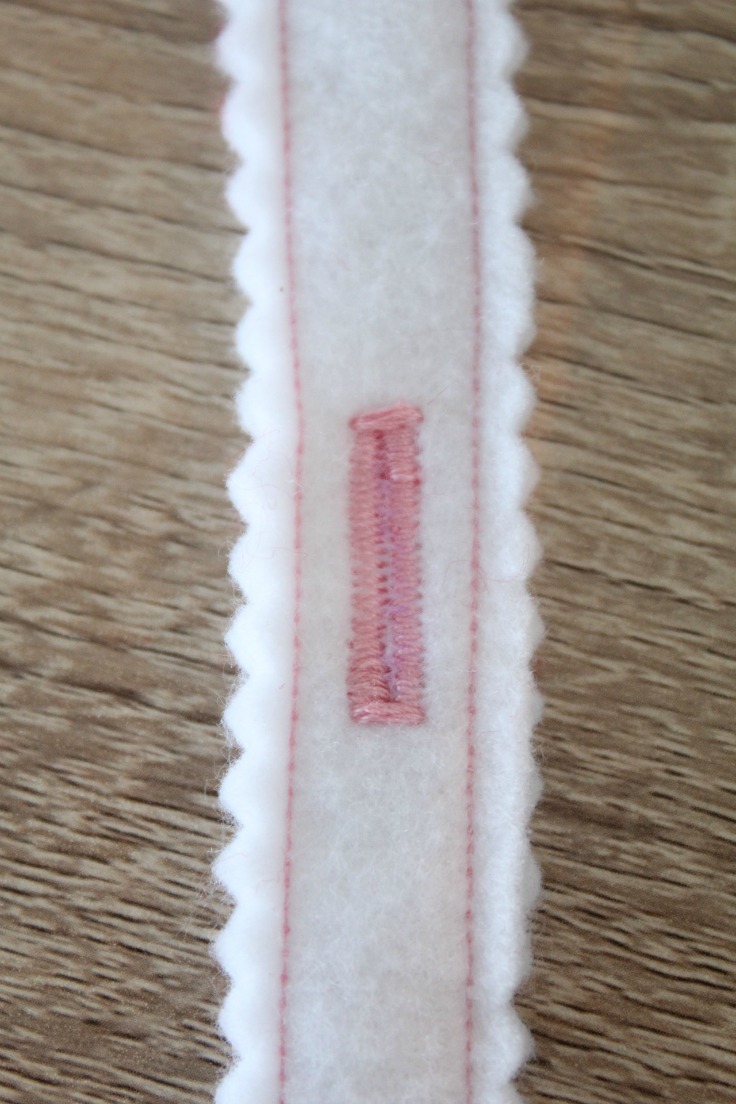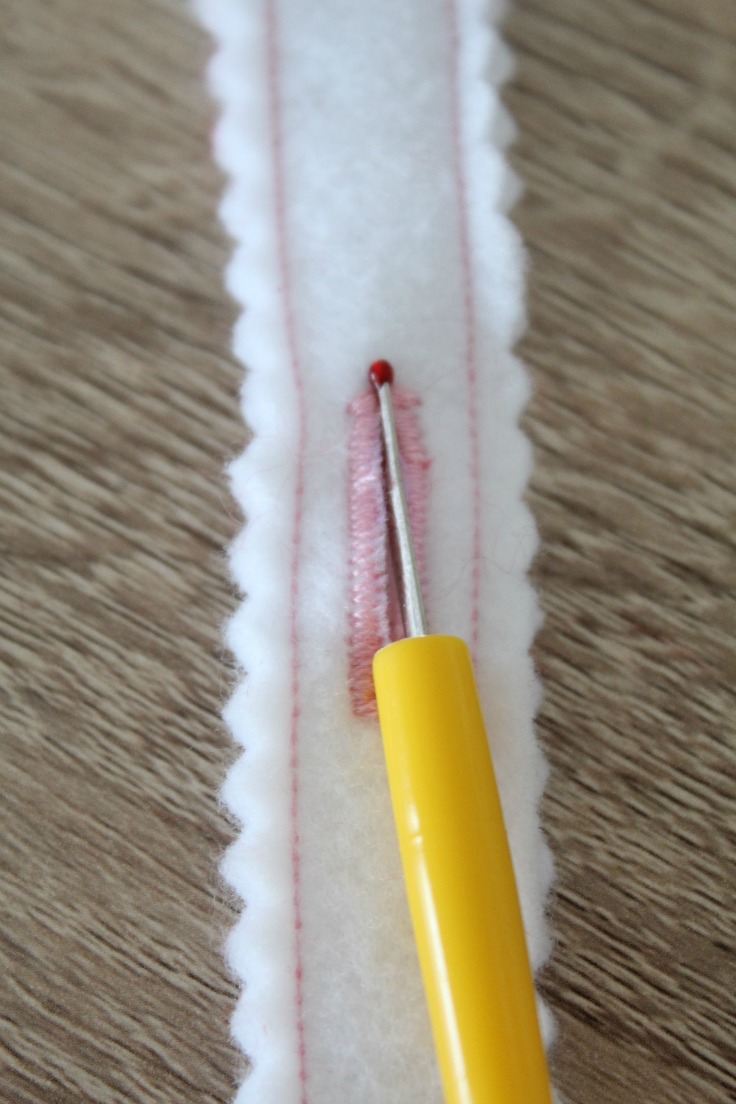 And you're done! Easy peasy essential oils pouch to carry all your beloved oils whenever you're traveling away from home.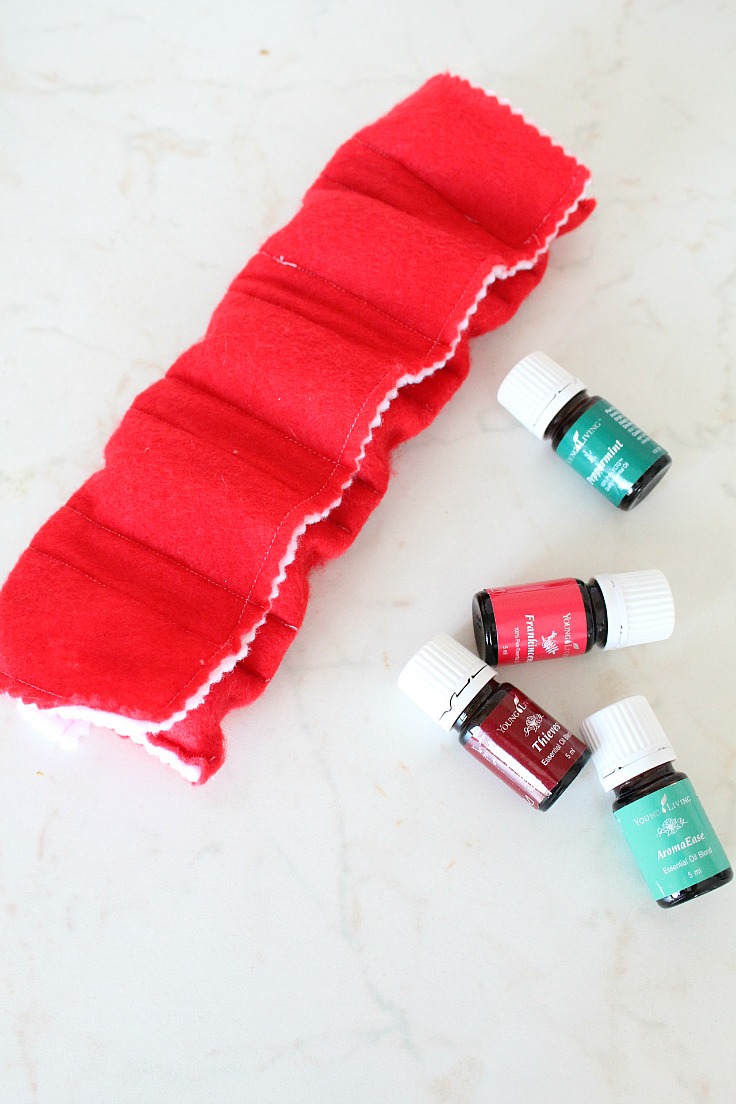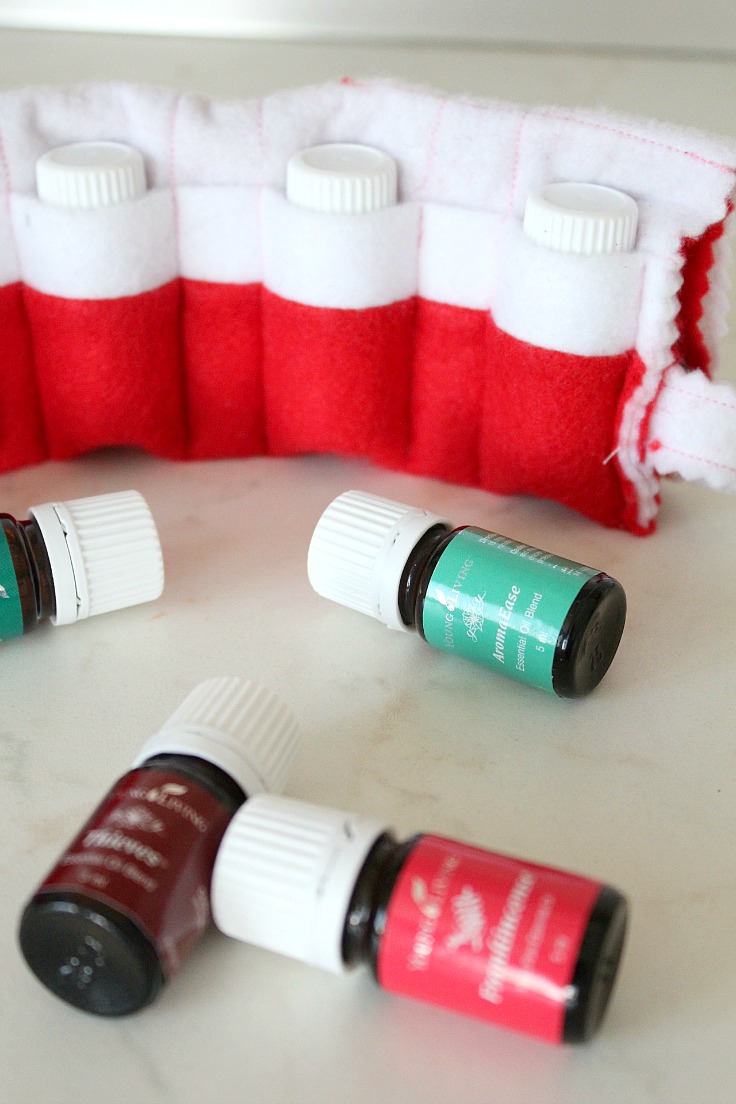 Pin to save for later

Most popular sewing projects: