These chicken weights made with fabric are an adorable way to keep your sewing patterns or fabrics from moving! So easy to make and great scrap busters!
Fabric Chicken Pattern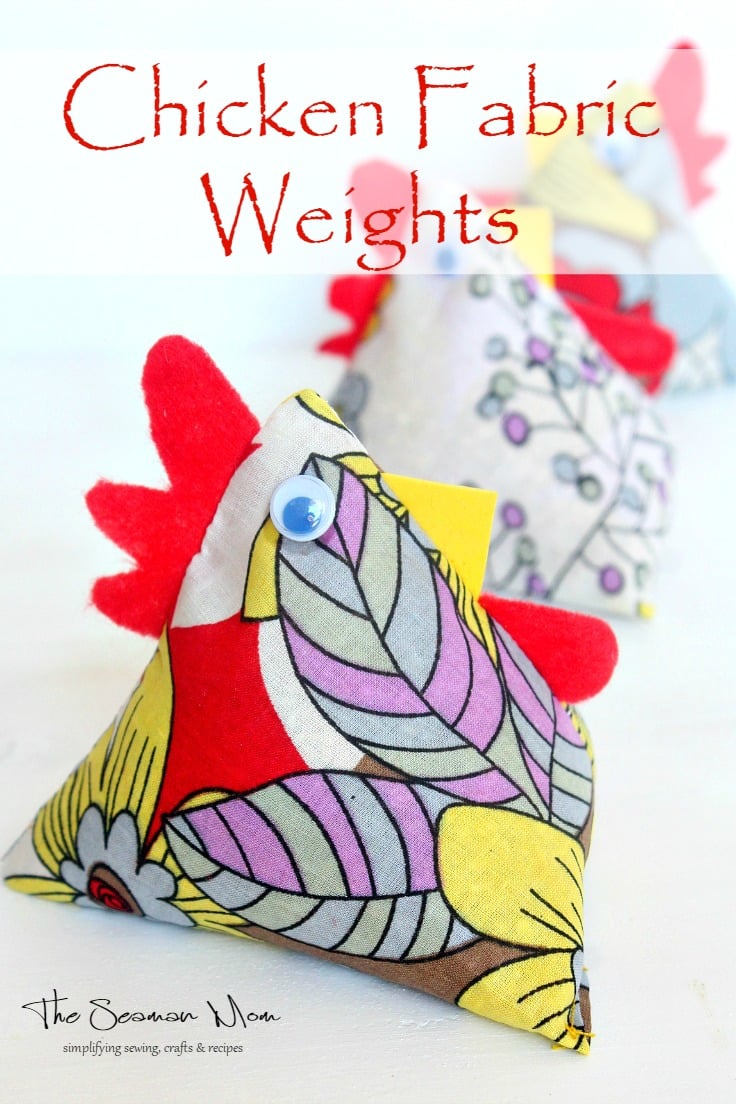 If you're looking for sewing crafts for beginners, these cute chicken weights are great! Also a nice way to use up some of the fabric scraps you have left from old sewing projects (these keep piling up, right?). These little chicken pattern weights are also wonderful to display around the house or you could drop some essential oils on the filling and use them as fresheners for your house, drawers or even your car.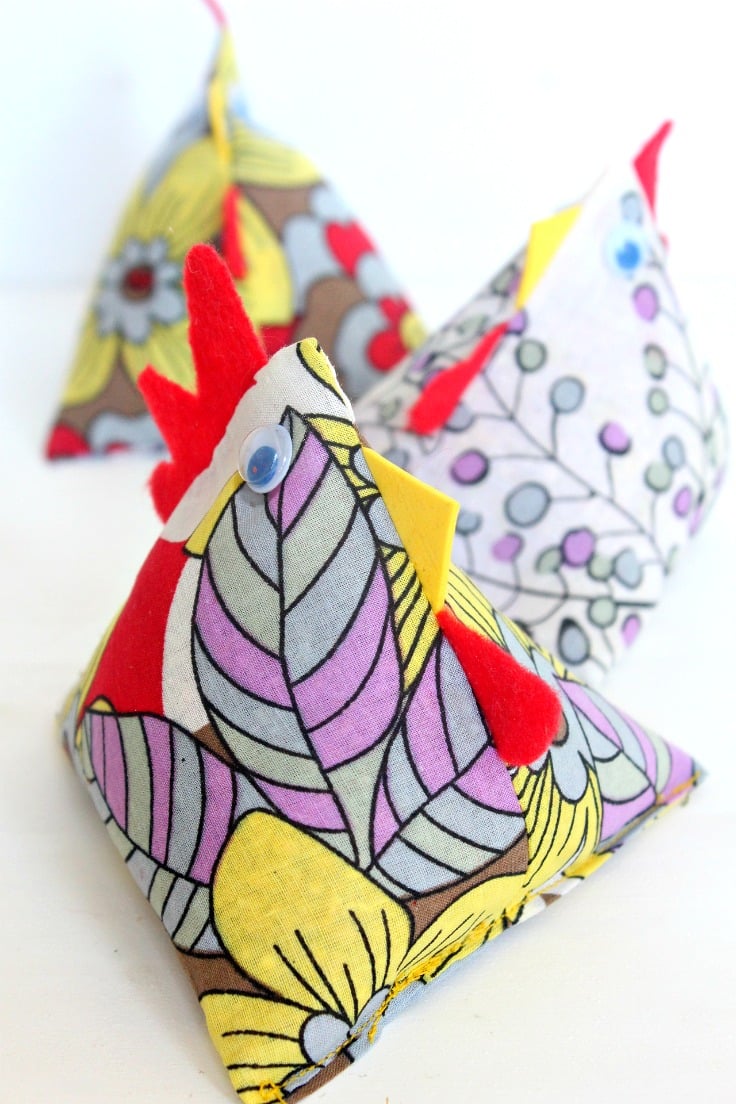 You could whip up a bunch of these lovely chicken weights and give them as gifts to friends and family too. Particularly useful for sewists, they'll simply adore these gifts! These cute diy pattern weights are great sewing crafts for beginners and just perfect for skipping pins when tracing sewing patterns!
I made these little chicken weights based on my triangle weights tutorial and I even used the same fabric so I can use all of these babies together. They're so darn cute, I keep my  fabric weights for sewing displayed on my window, right in front of my sewing machine; very handy and pretty to look at! And so insanely easy to make!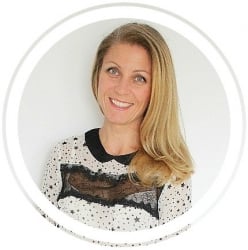 Hi, I'm Petro, author and founder of Easy Peasy Creative Ideas. Sewist, crafter, avid DIY-er, foodie, photographer, homemaker and mommy to one. I'm an expert at coming up with quick, clever sewing tips, recycling crafts and simple, easy recipes! You can find my ideas featured in reputable publications such as Country Living, Good House Keeping, Yahoo News, WikiHow, Shutterfly, Parade, Brit & Co and more. Thanks for stopping by and hope you'll stay for a while, get to know me better and come back another time. Stick around for real fun projects!