Make your own weights for sewing with this 10 minutes fabric weights tutorial. Perfect for skipping pins when tracing your patterns but cute enough to use as home decor!
FABRIC WEIGHTS TUTORIAL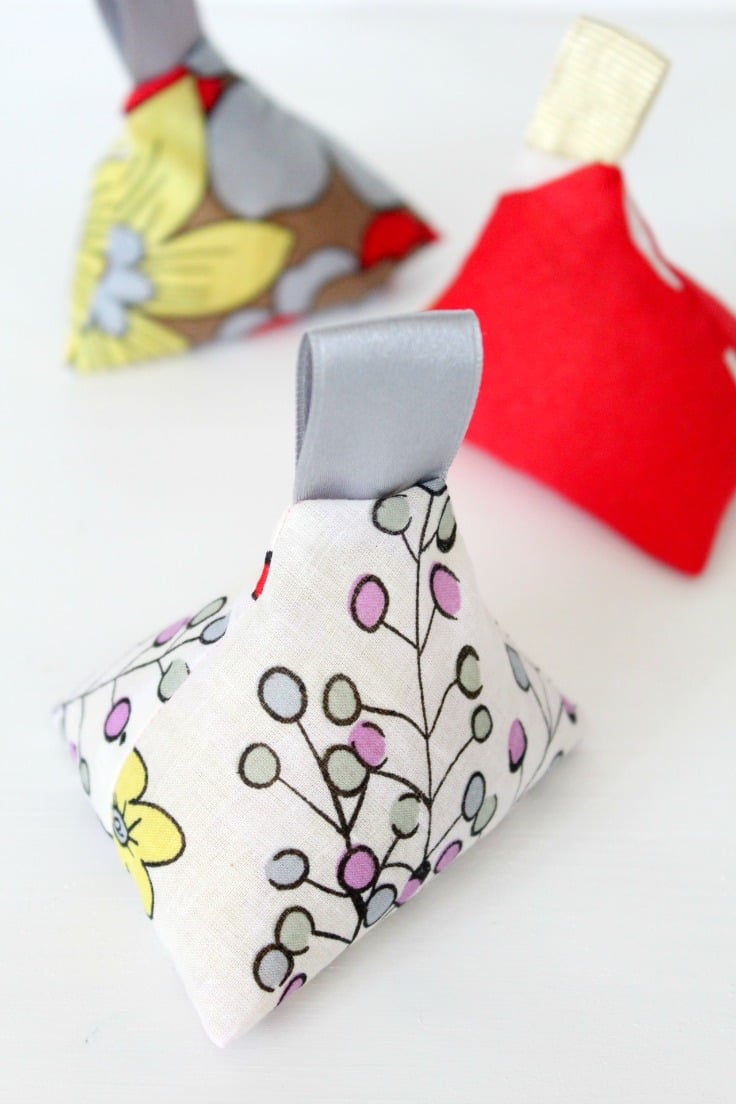 Pattern weights are a great alternative to pins for holding pattern pieces onto fabric when you're tracing them off or cutting them out, especially on slippery fabric. This fabric weights tutorial makes cute little triangle sachets that you can use as weights or as air freshener when left around the house. Simply add a few drops of your favorite oils!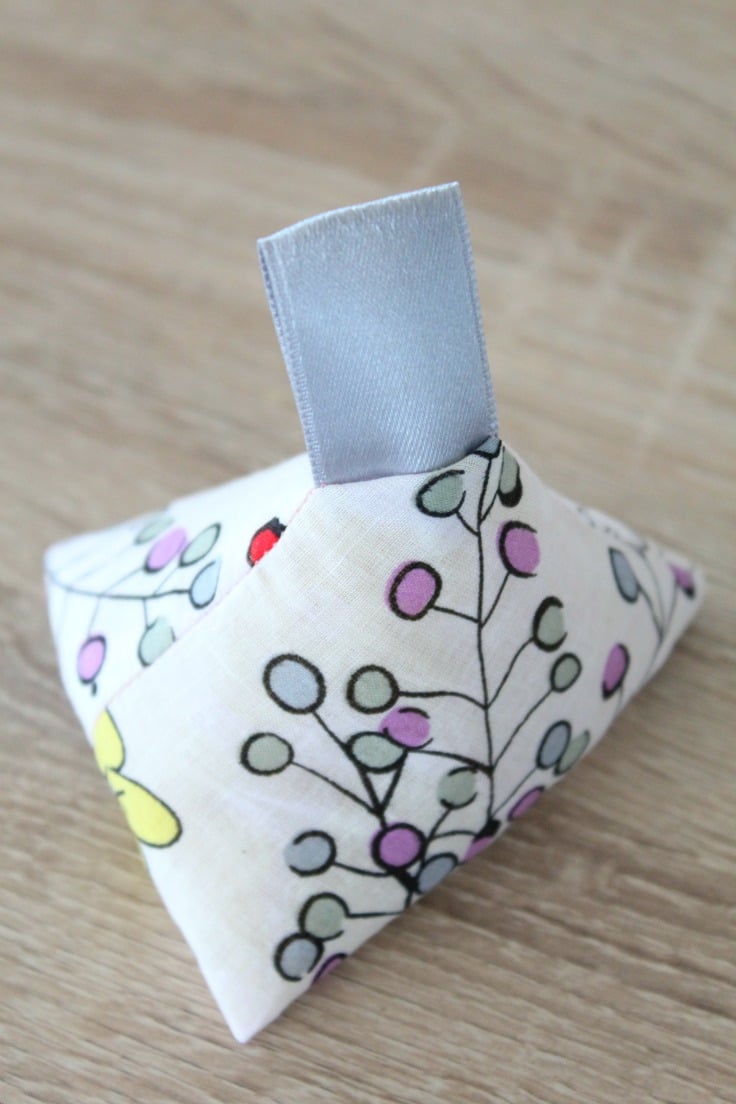 I use these for both purposes and also because they're so darn cute! I like to have them laying around the house for no practical reason, really. They have a little ribbon loop so you can hook it onto something or grab it easy.
You can use them in your drawers and maybe your fabric shelf too!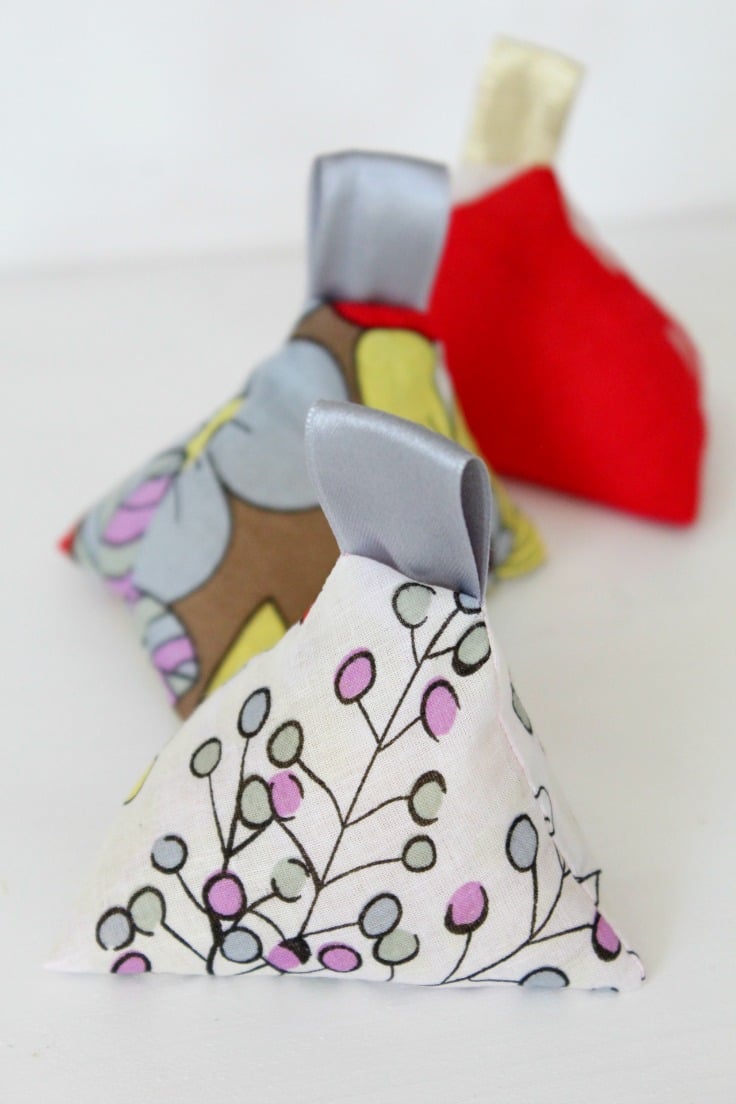 This fabric weights tutorial is also a great project for beginners where they get the chance to practice sewing a triangle (which might sound scary but it's so insanely easy!). And it's a great scrap buster! The size on these little sachets is quite small but you can easily adjust it to fit your needs and style.