Fabric weights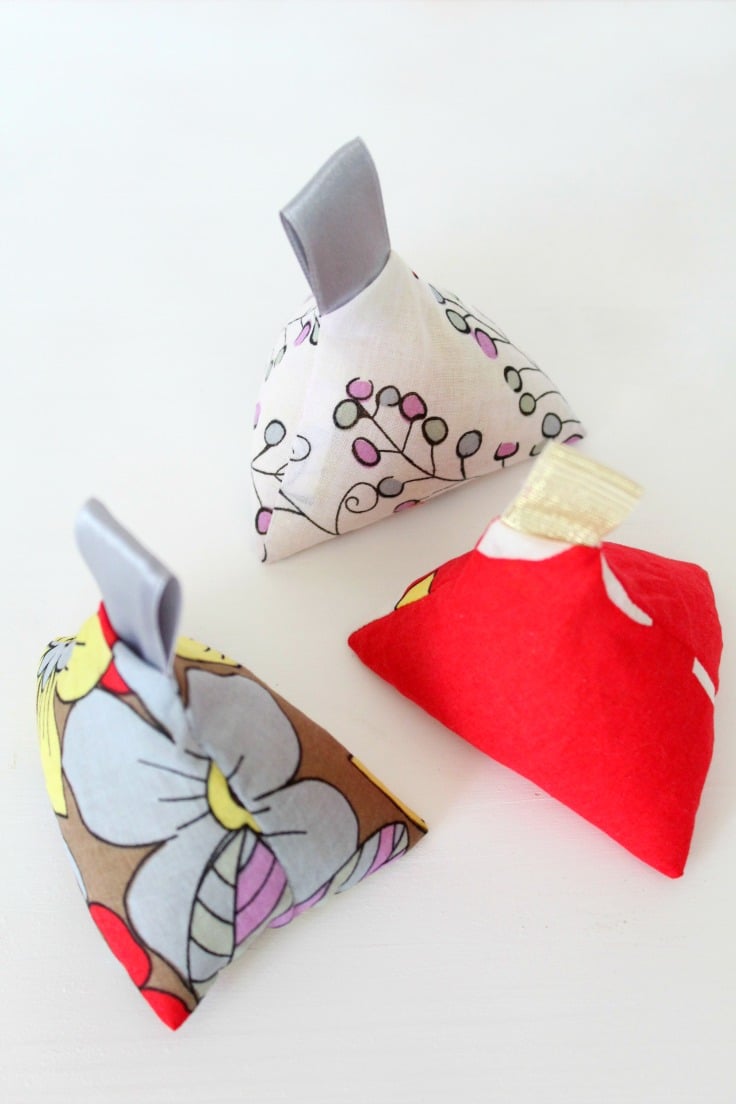 Materials: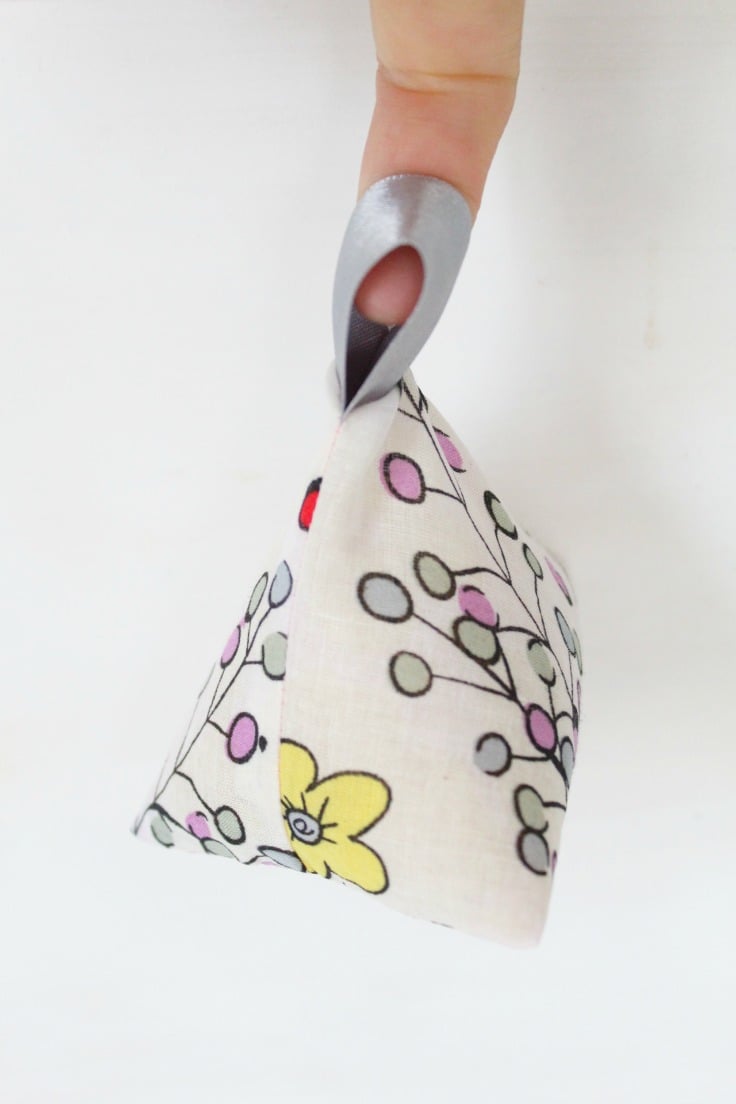 Directions:
Place the fabric strips right sides together.
Open one corner.
Fold the ribbon in half and pin or stay stitch in that corner.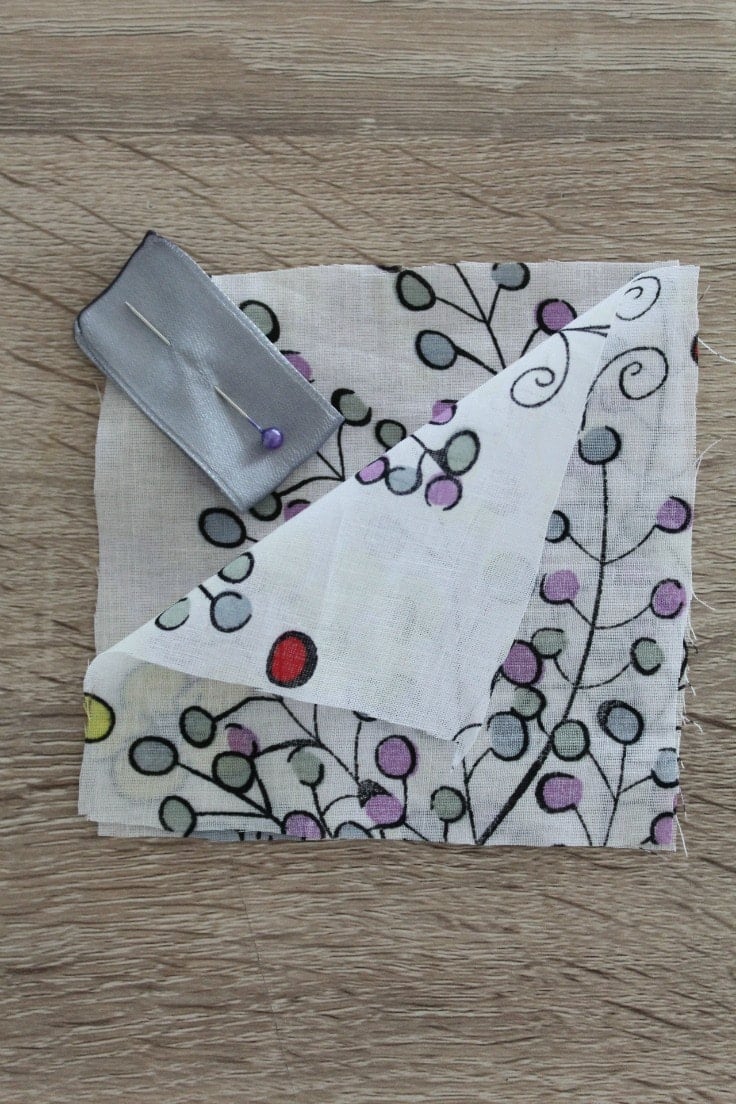 Lay the strips together again and sew around 3 sides.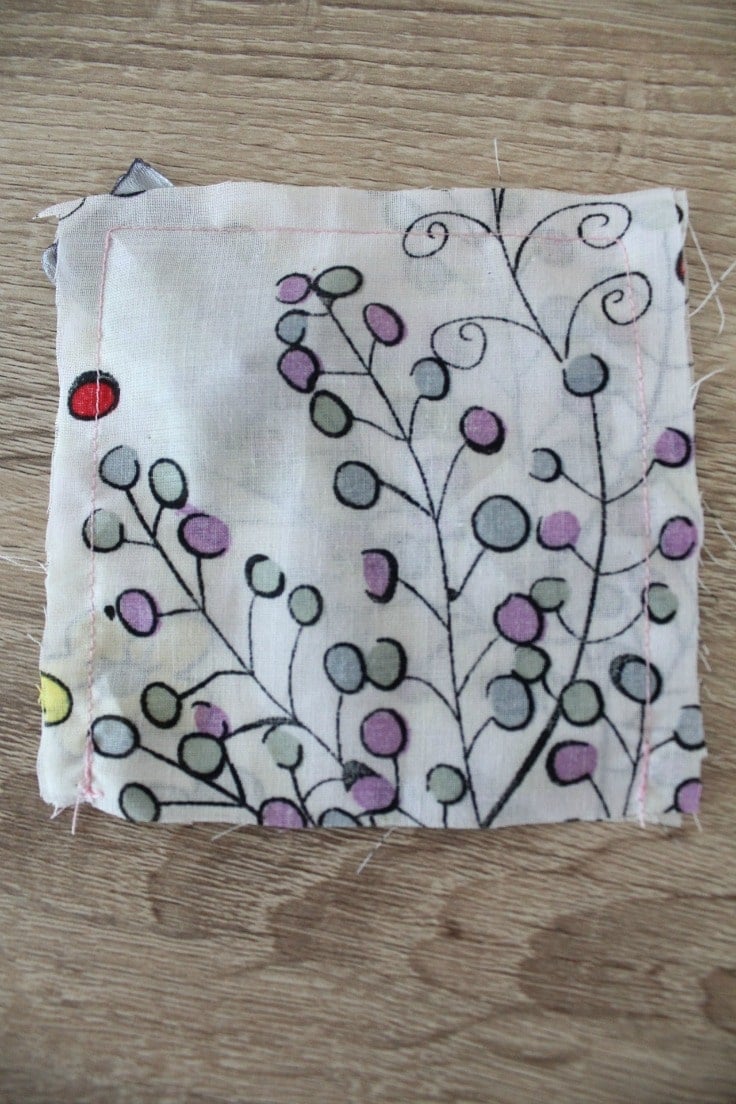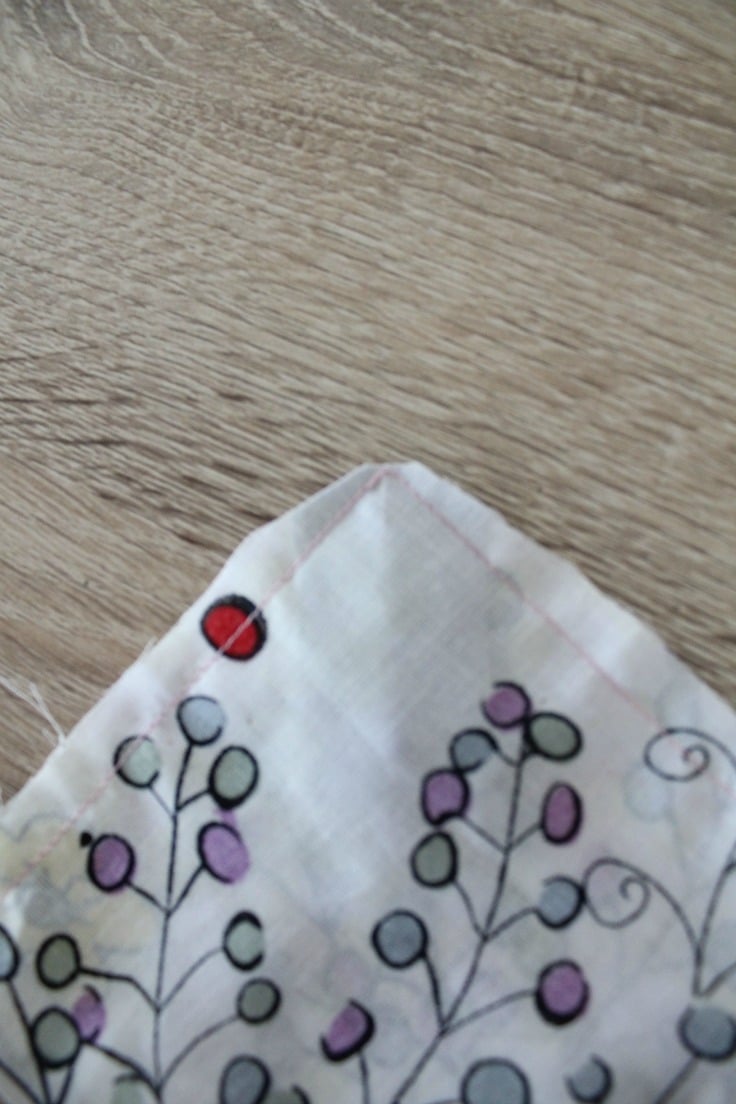 Open the open side a bit and re-arrange it so the seam hits the middle of the opening. This is how you create the triangle shape. In other words match the side seams.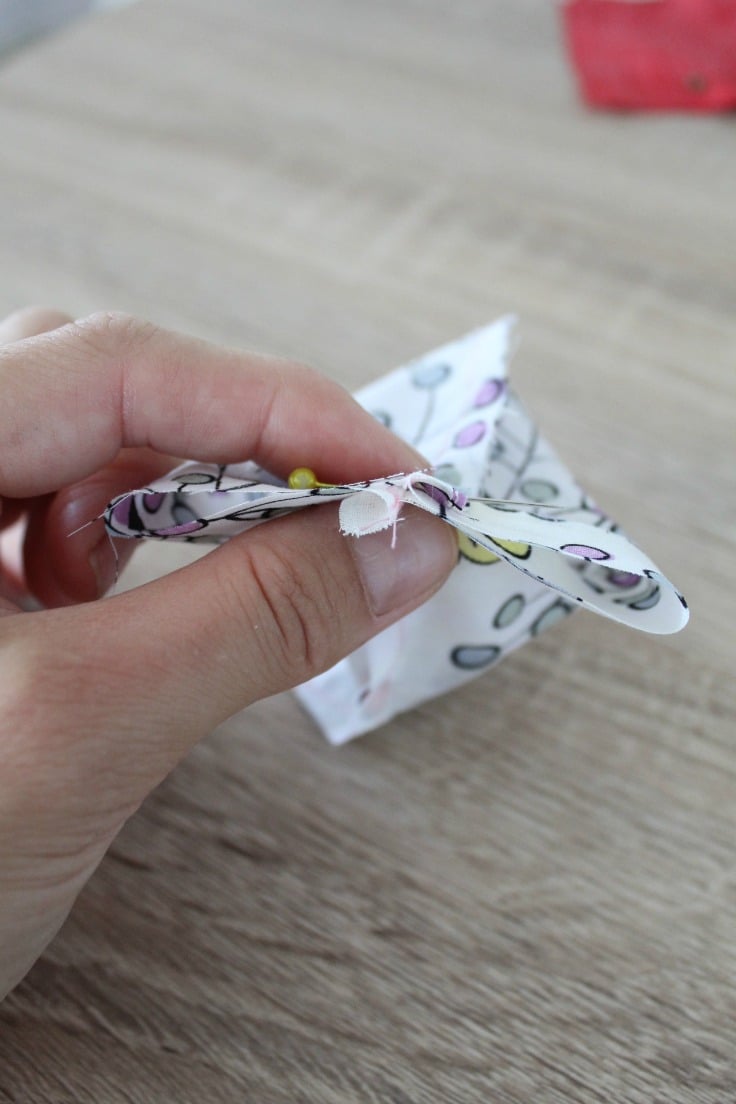 Sew the seam leaving a small opening in the center for turning and filling with rice or walnuts.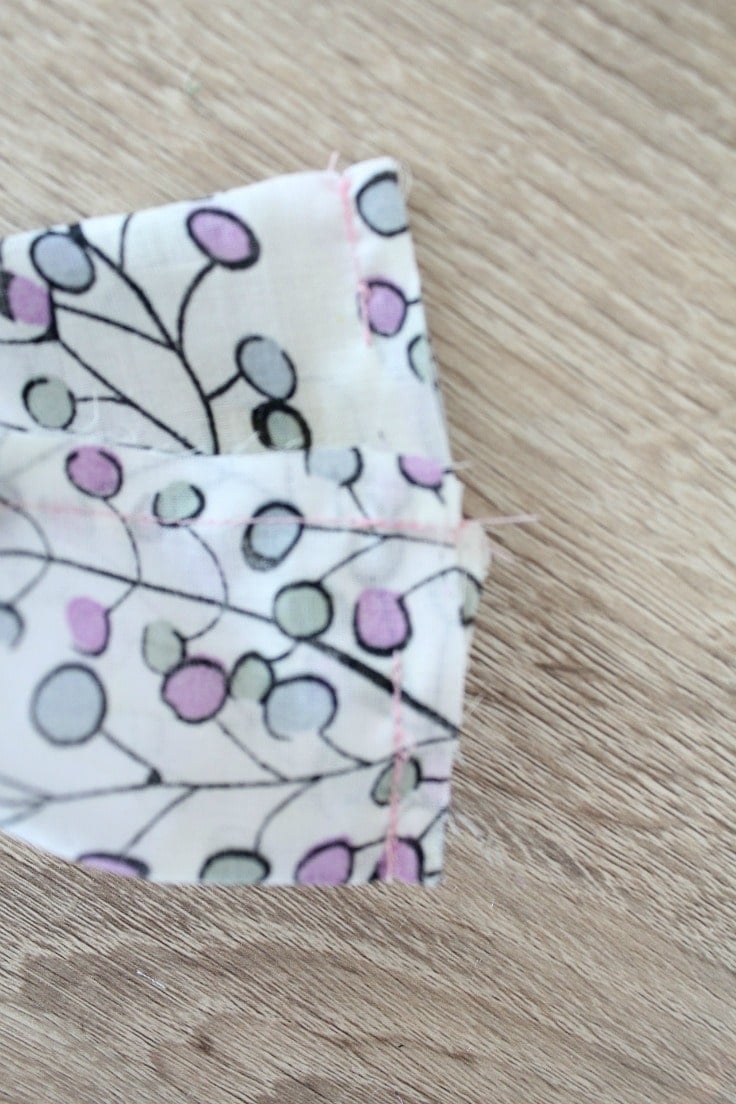 Fill the sachets with rice or walnuts (and if you use essential oils, add some drops to the filling at this point).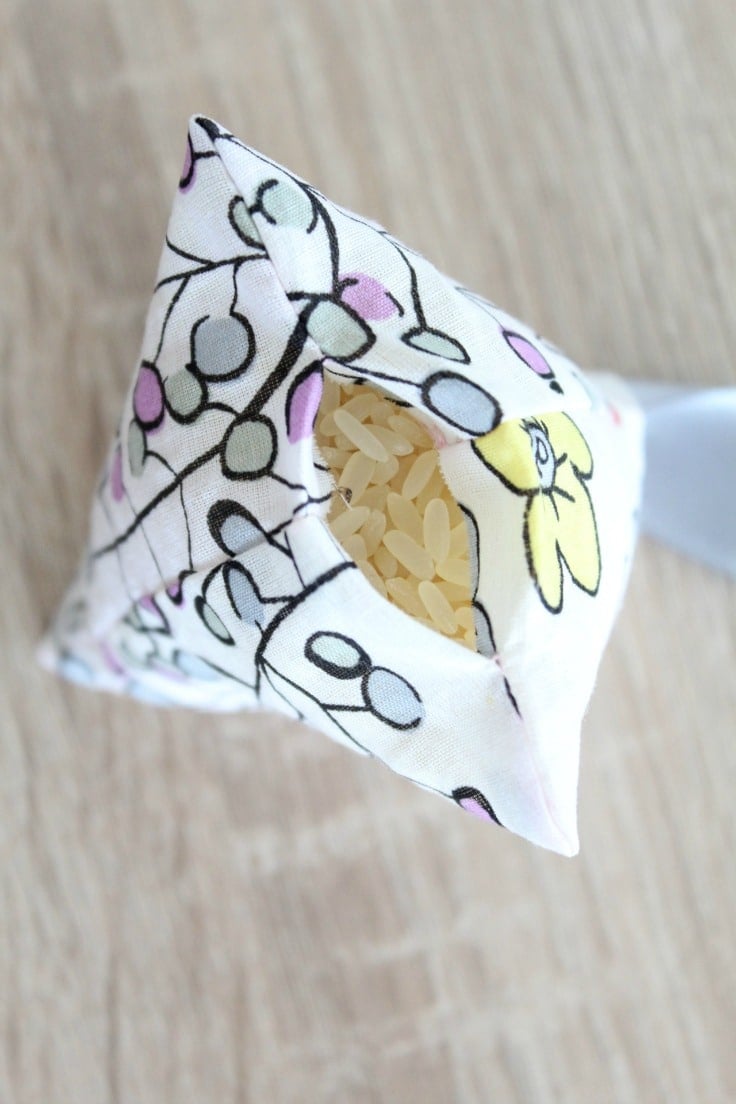 Fold the raw edges in and press.
Hand stitch the opening with a ladder stitch.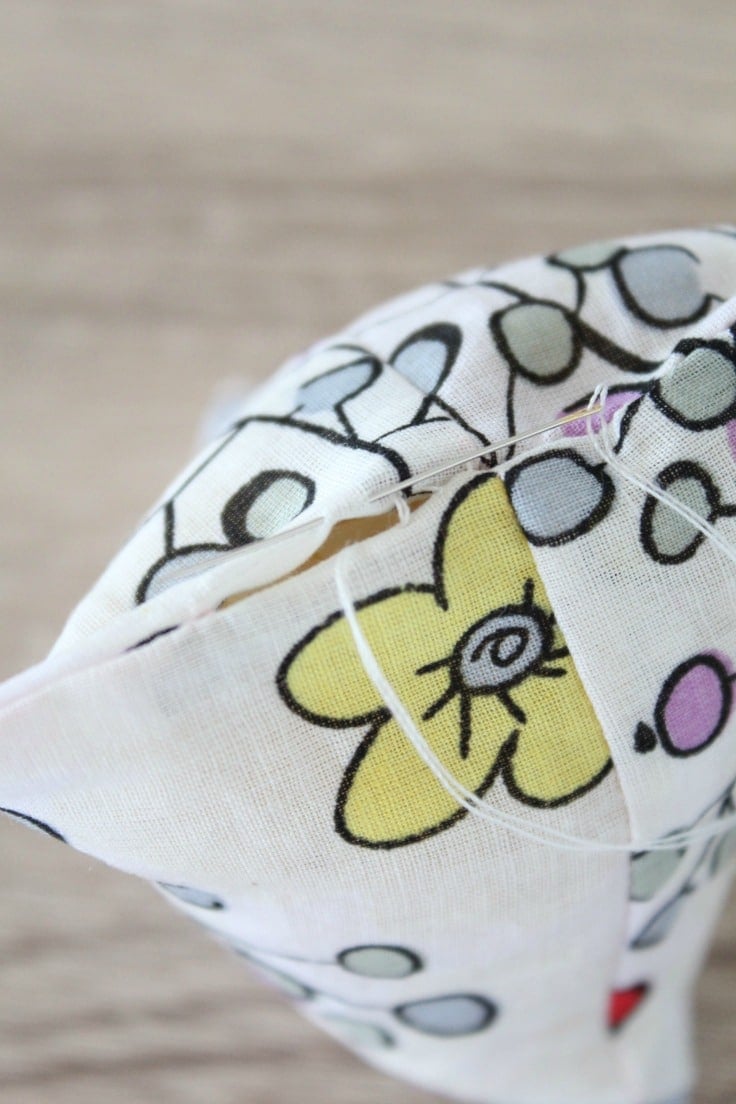 Pin to save for later

Most popular sewing projects: