Article may contain Amazon & affiliate links. As an Amazon Associate I earn from qualifying purchases at no additional cost to you.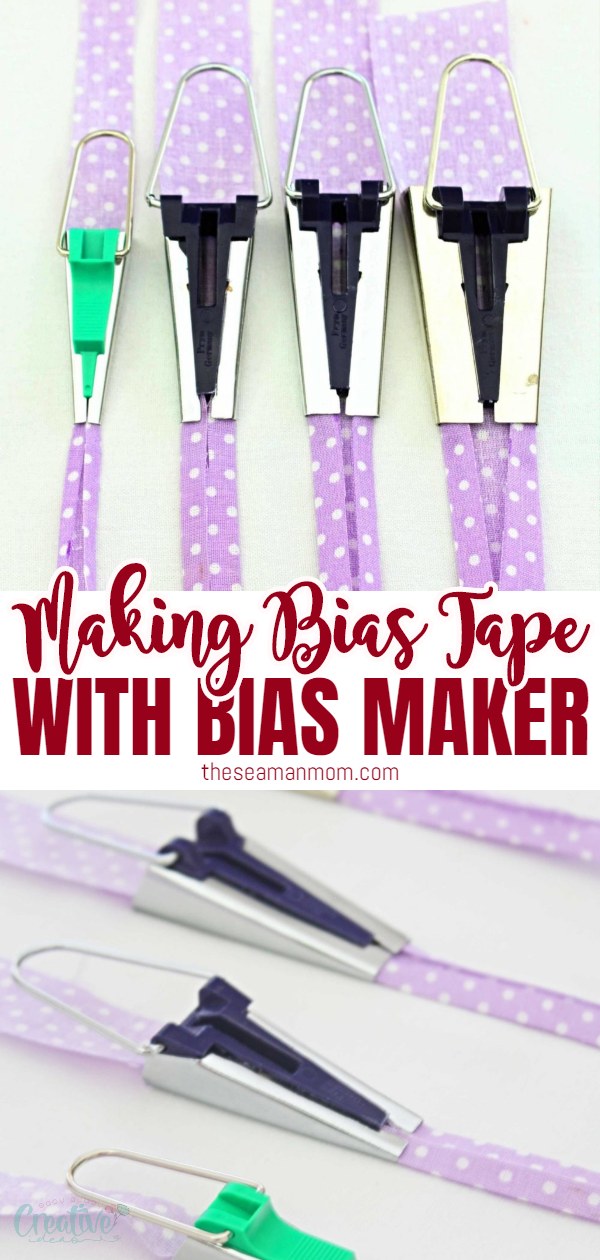 Love using bias binding but hate the store bought bias? Make your own with a bias tape maker, a cool gadget designed to turn bias strips into bias tape in a blink of an eye! Here you'll learn how to use a bias tape maker!
How to use a bias tape maker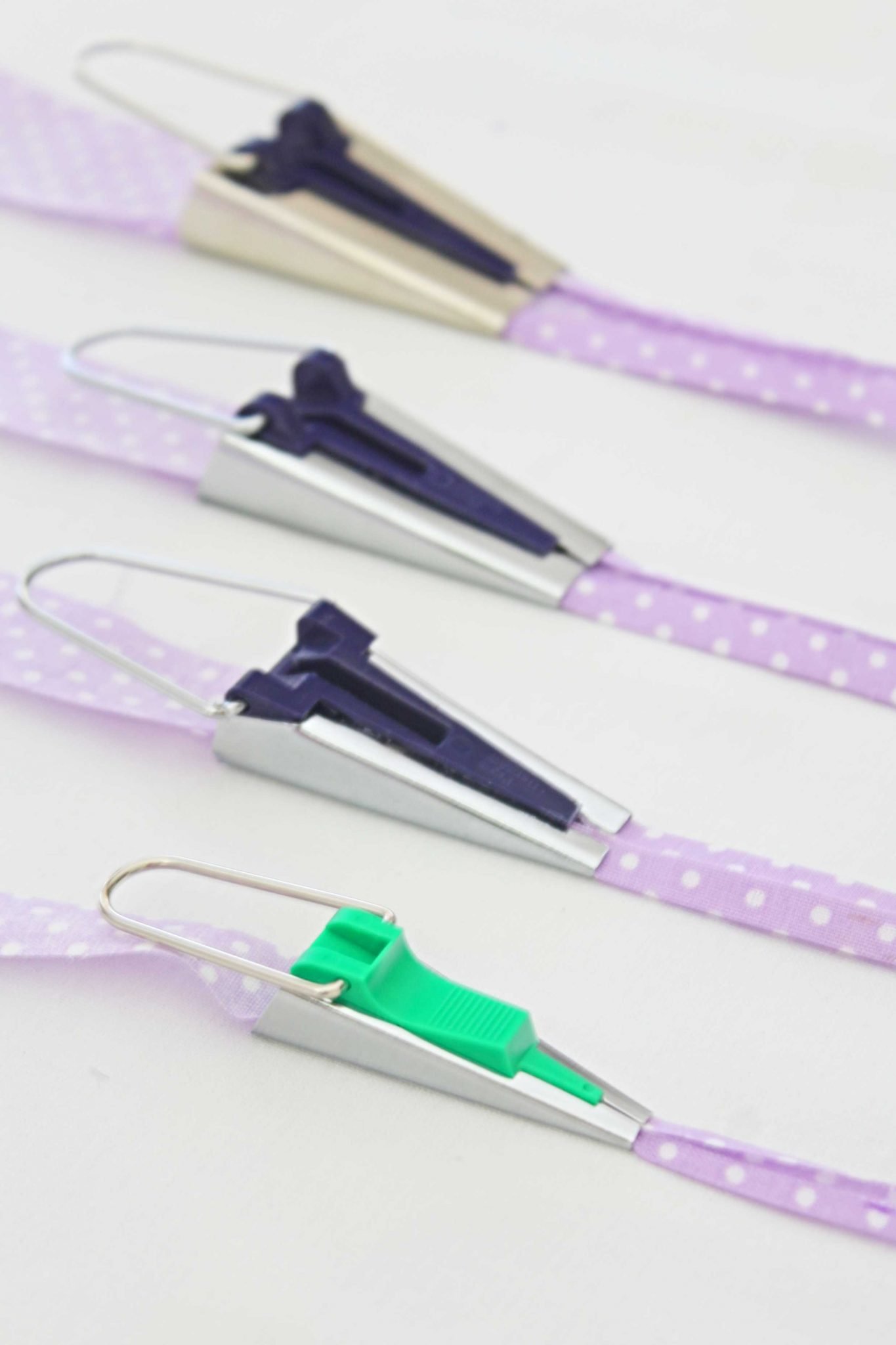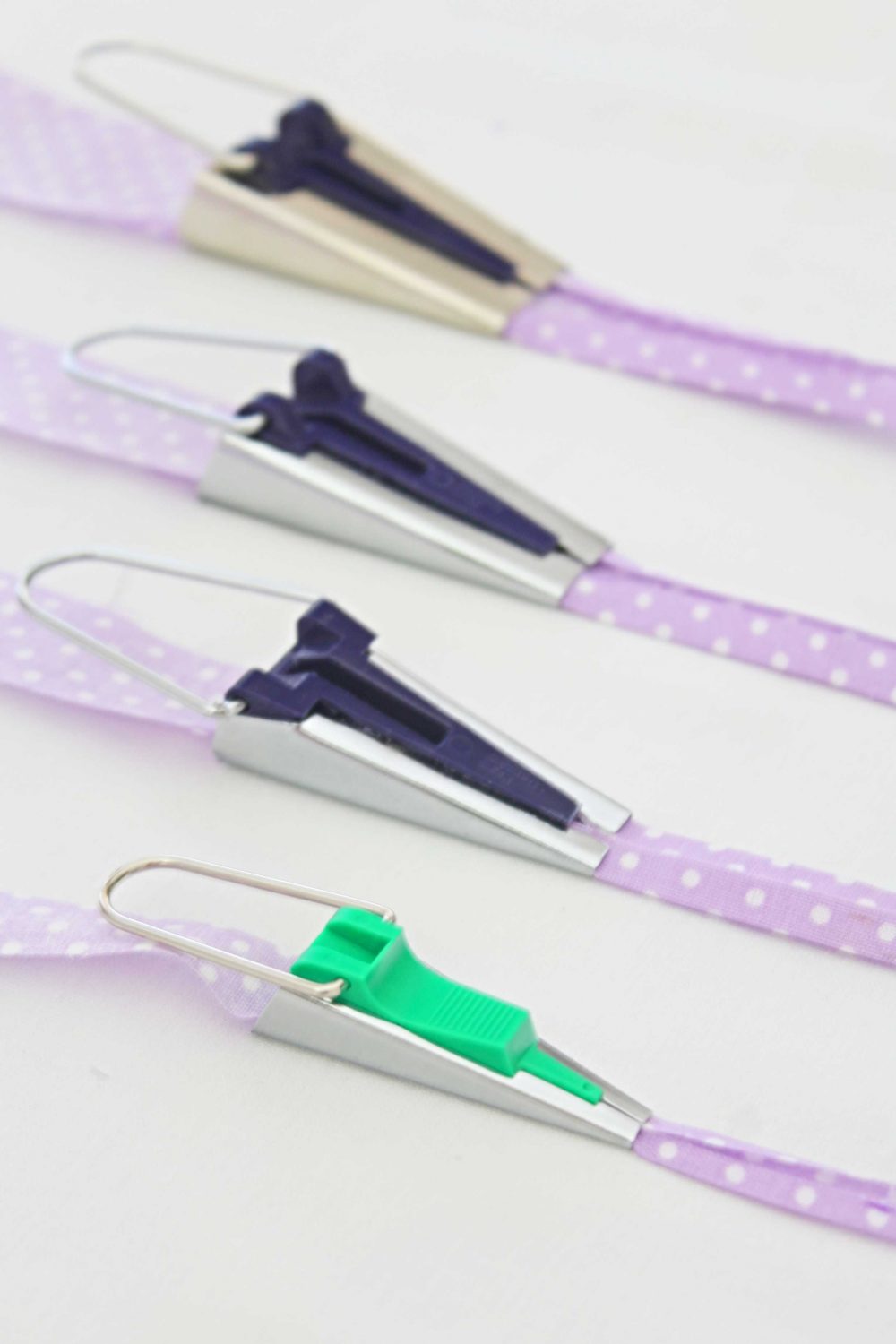 I absolutely love bias tape and I use it in lots of my sewing projects! It makes life so much easier and helps sewing projects look neat and professional! I decided to make my life even easier and learn how to use a bias tape maker!
A bias binding maker is a little gadget with lots of power, sot of like a super hero lol It's designed to help you make your own bias in literally two minutes! I showed you before how to make bias binding without a bias maker and now it's time to show you how to use a bias tape maker! Because this teeny tiny bias maker tool is worth its money in gold! And a whole lot more!
Check out this Bias Tape Series: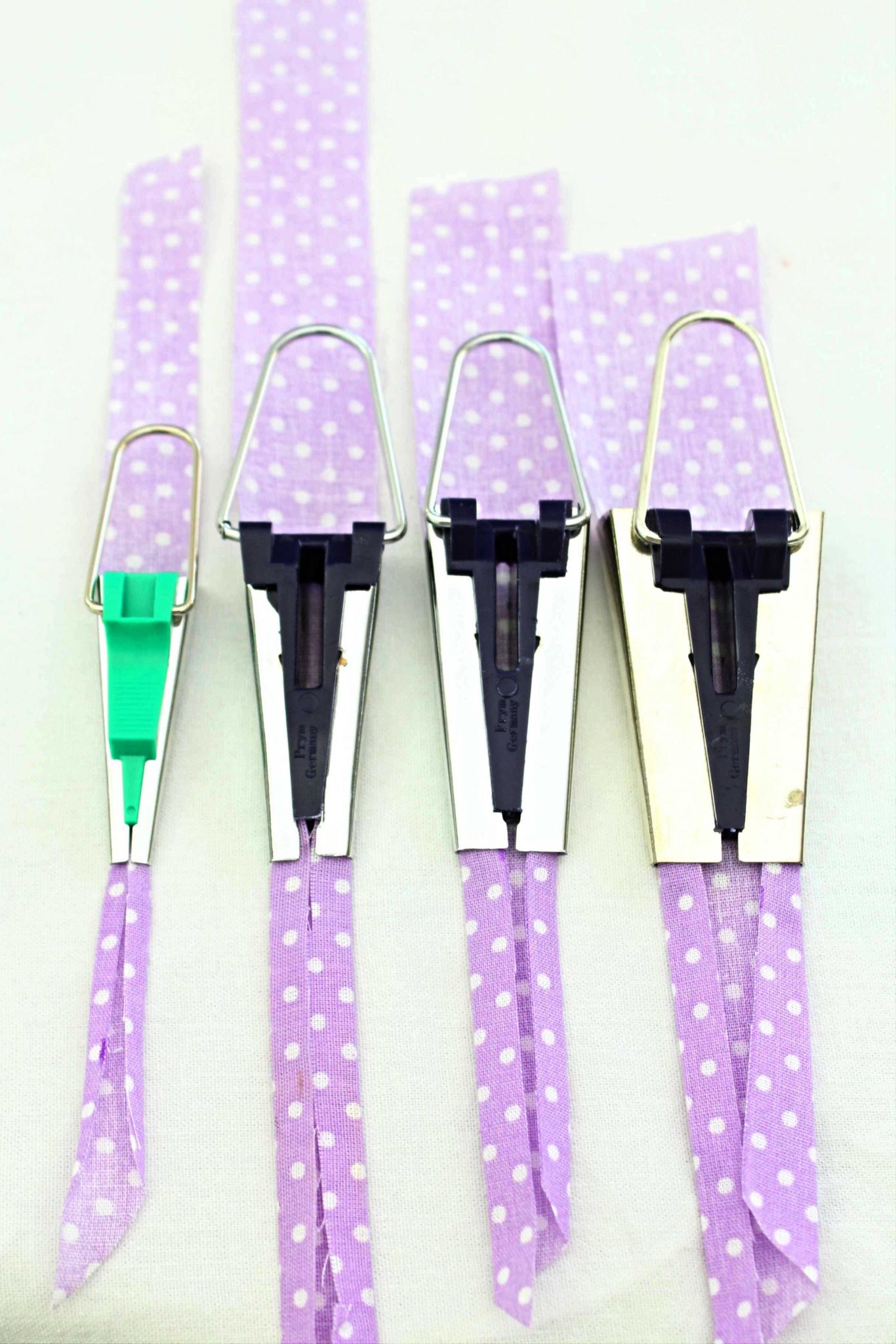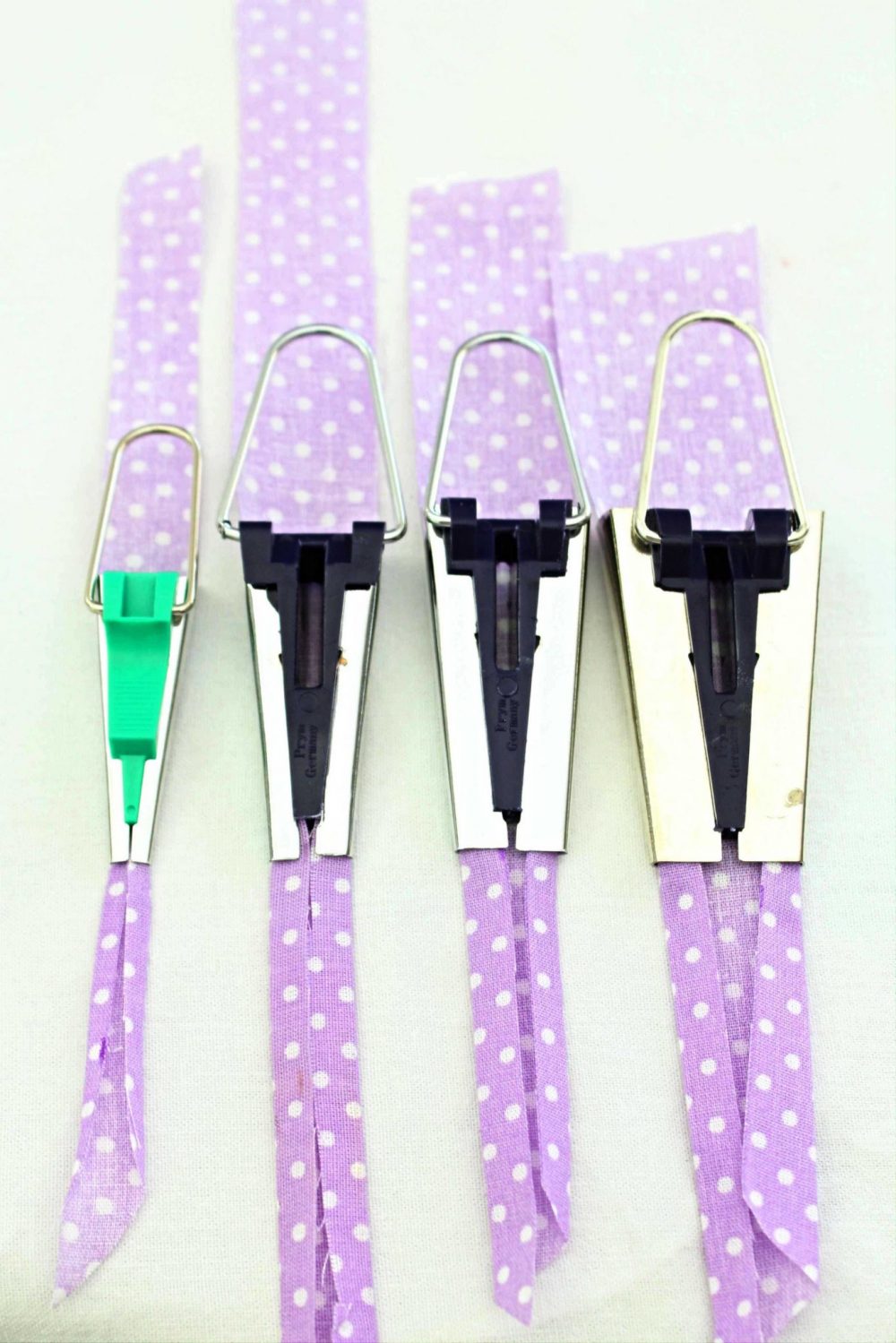 Making my own bias has always been pretty fast, easy and simple using the method I linked to above. But I never realized how much time using a bias tape maker will save me! Totally worth spending a couple of minutes learning how to use a bias tape maker lol Making fun of myself here because I admit it, I actually thought using a bias tape maker would be so much more complicated. And that's the reason I didn't use these babies until now although they've been in my sewing cabinet for ages.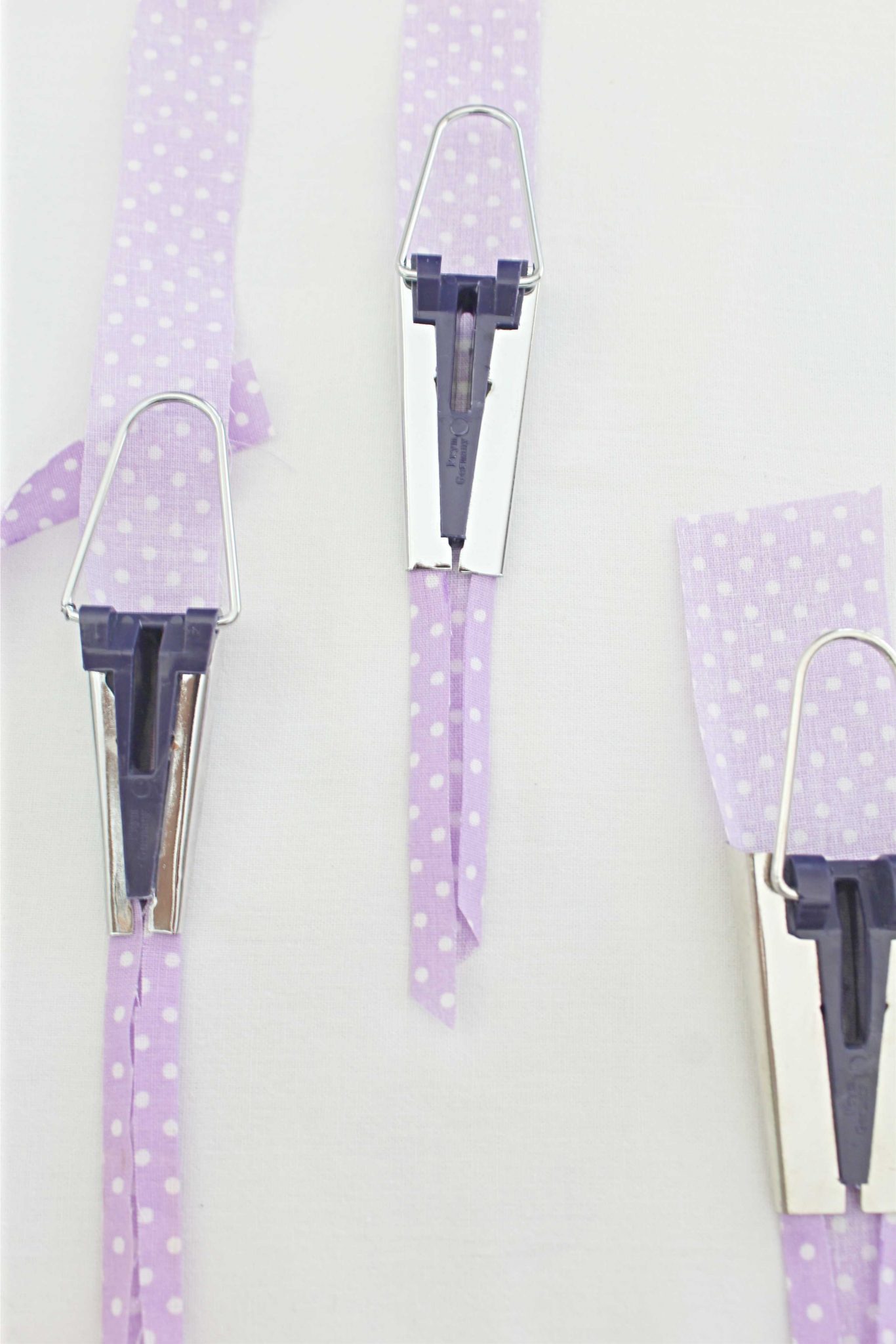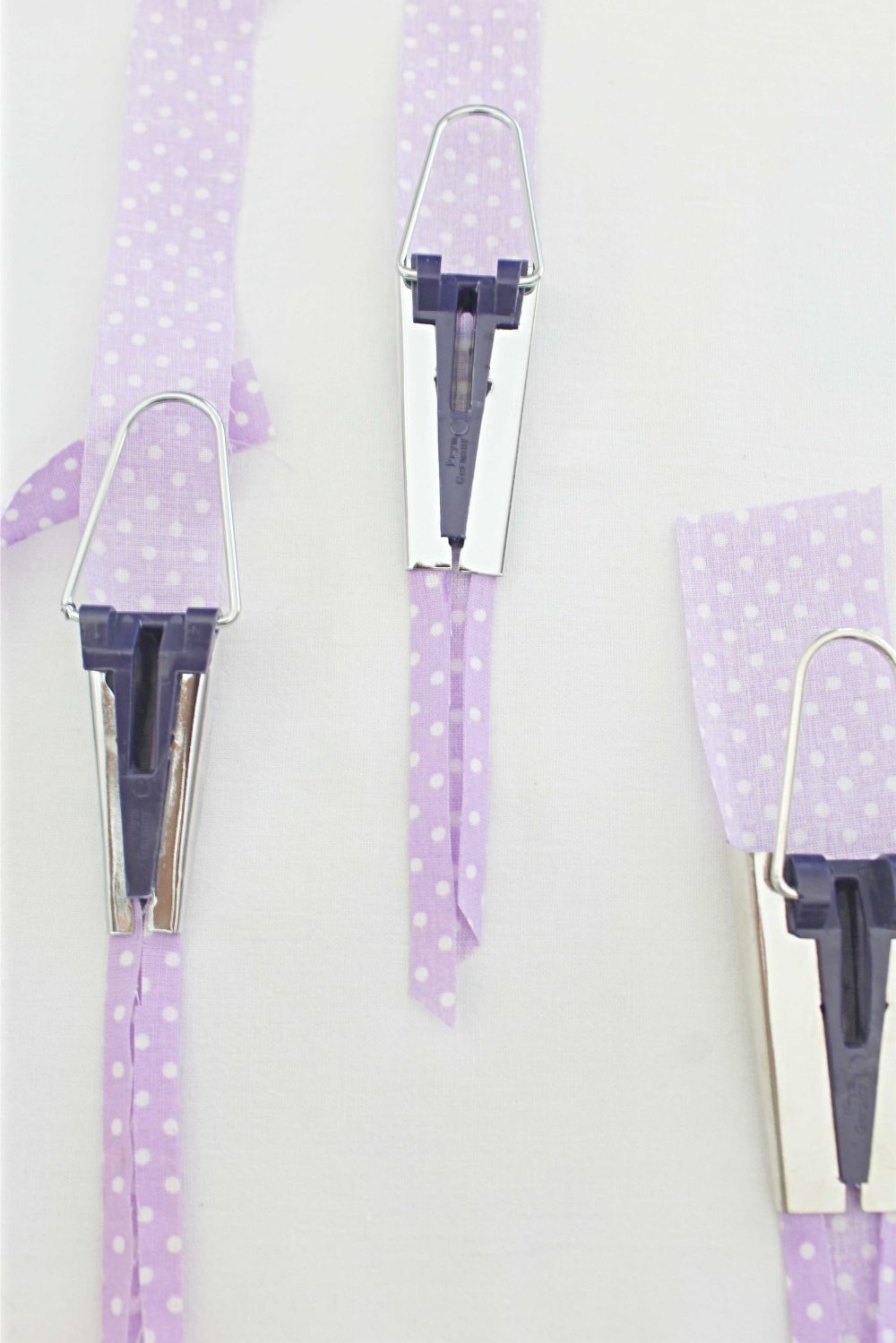 Bias makers come in 5 sizes and I own four sizes: 6mm, 12mm, 18mm, 25mm and 50 mm, the most commonly used being the 12 and 25mm. Clover has all 5 sizes in one package so if you plan on purchasing them please use this link.
Most popular sewing projects: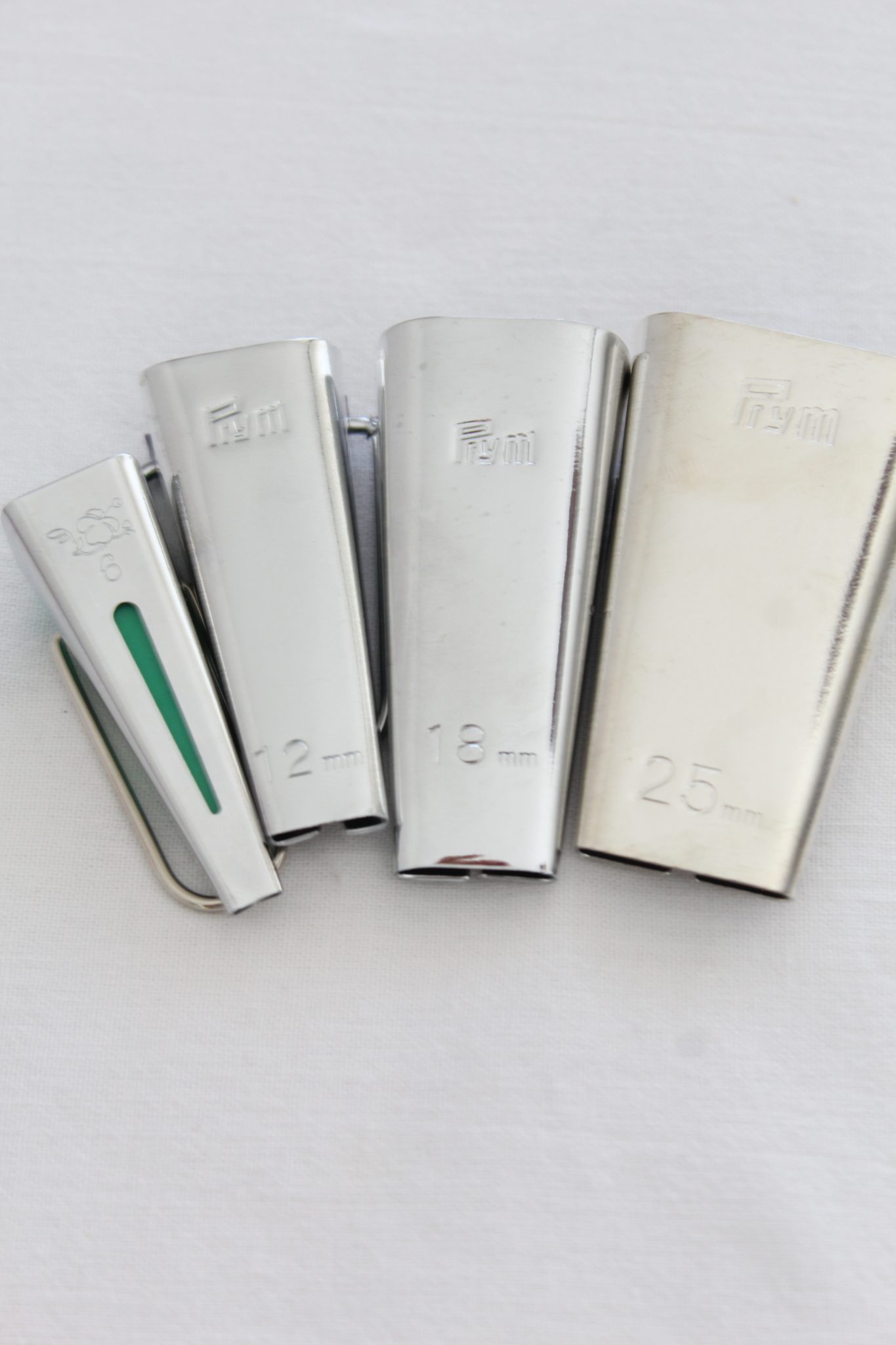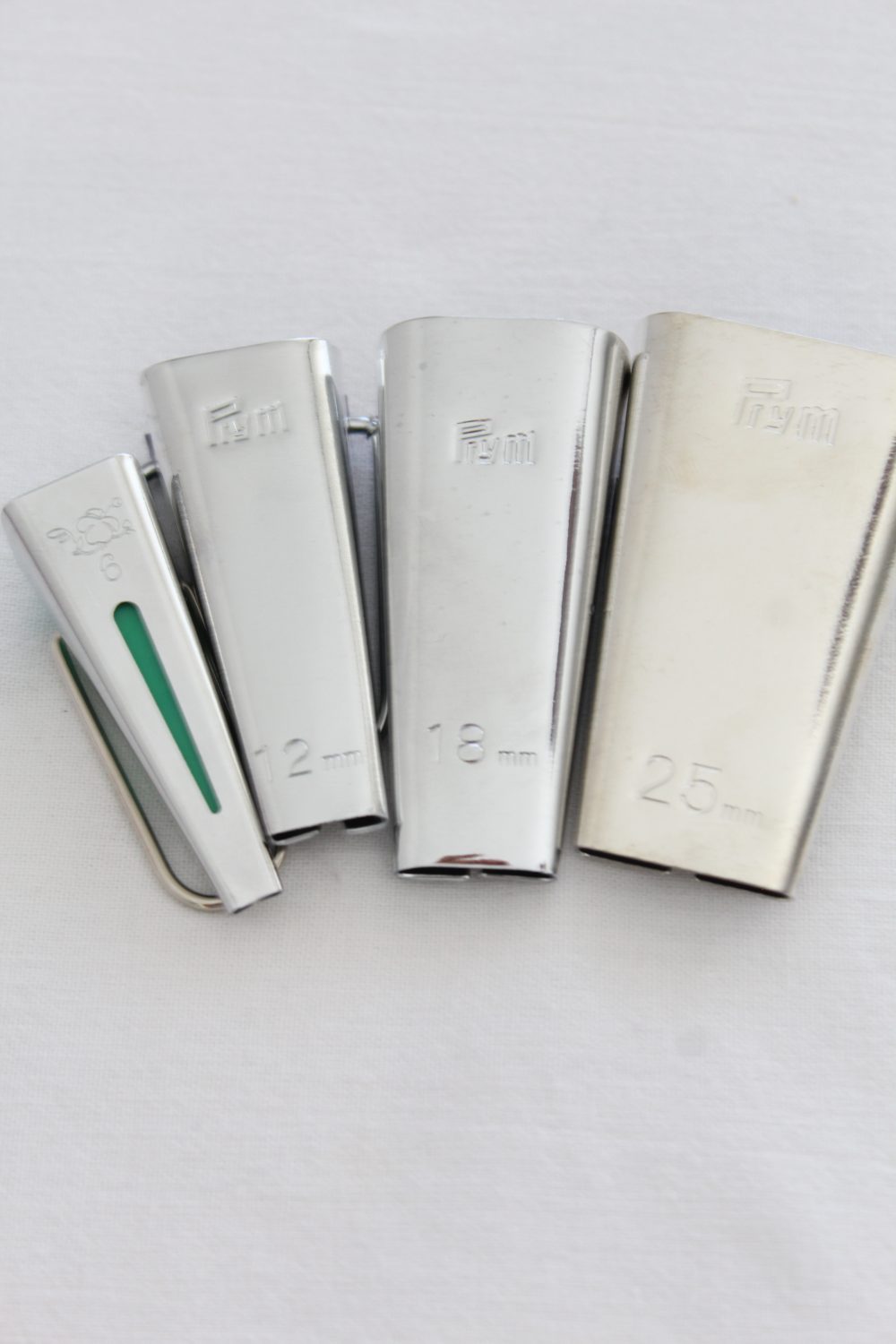 You will get finished bias in these sizes: 1/4″, 1/2″, 3/4″, 1″ and 2″. I own two brands: Clover for the 6mm and Prym for the 12, 18 and 25mm.
The bias maker features a larger end, and a small end.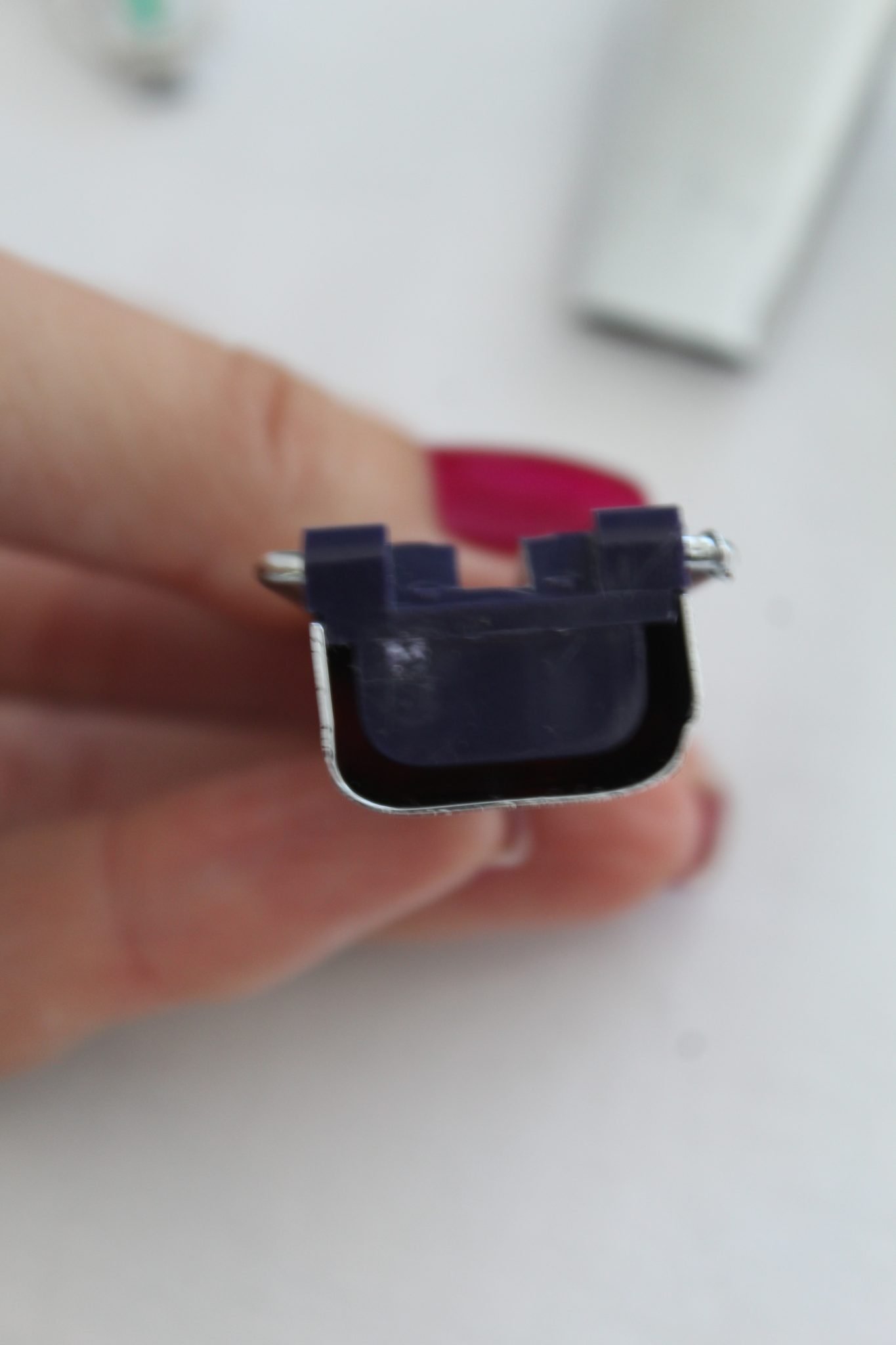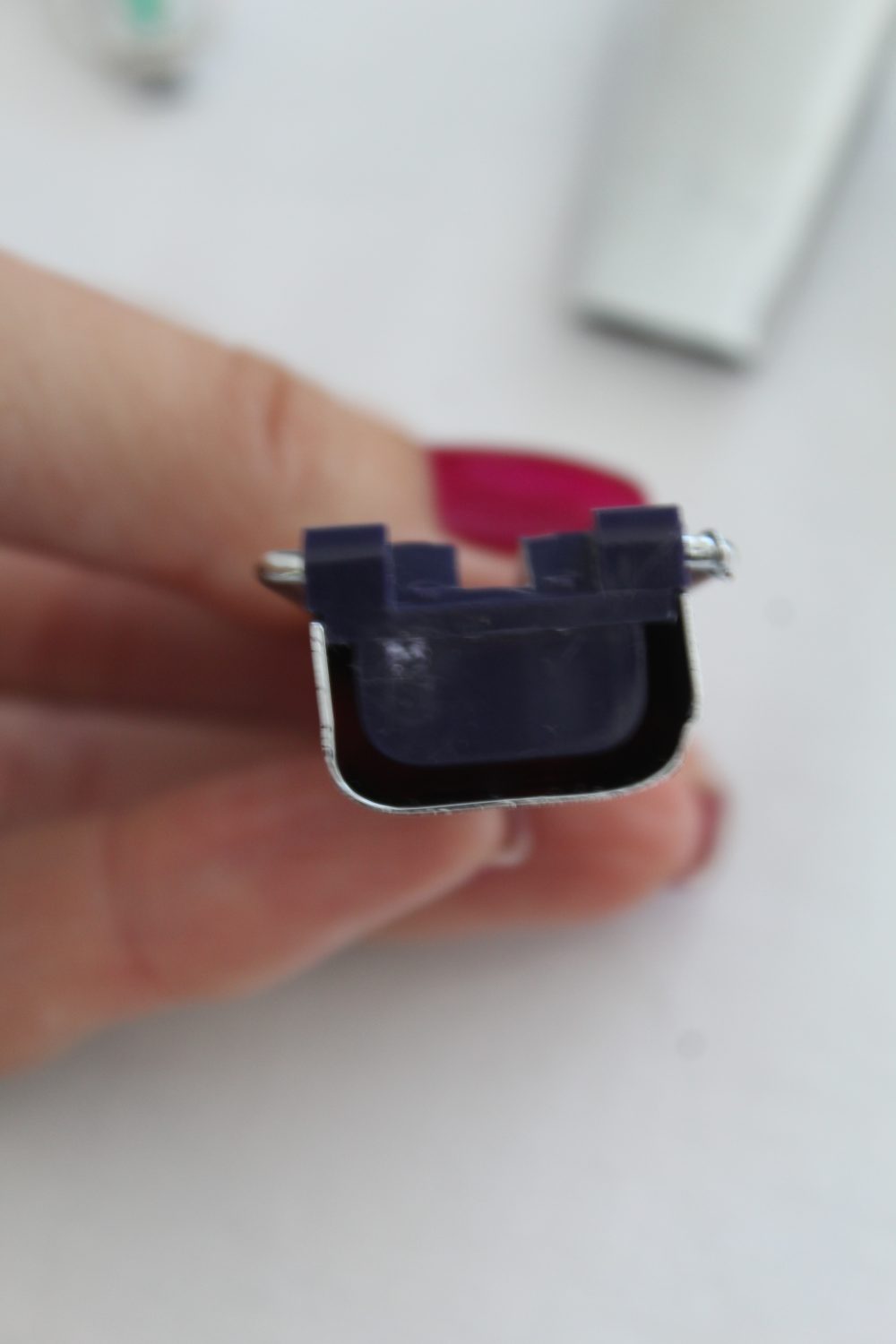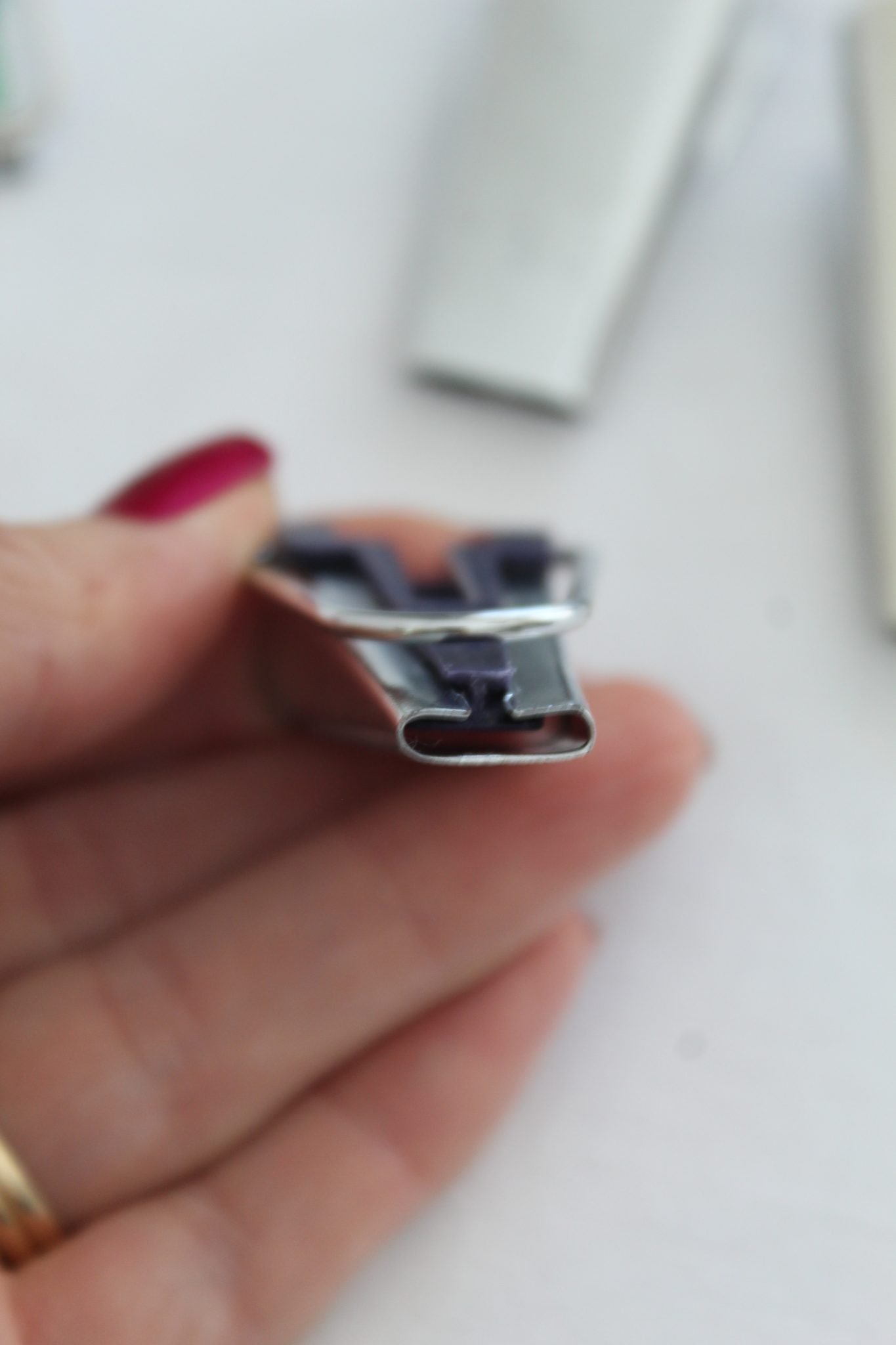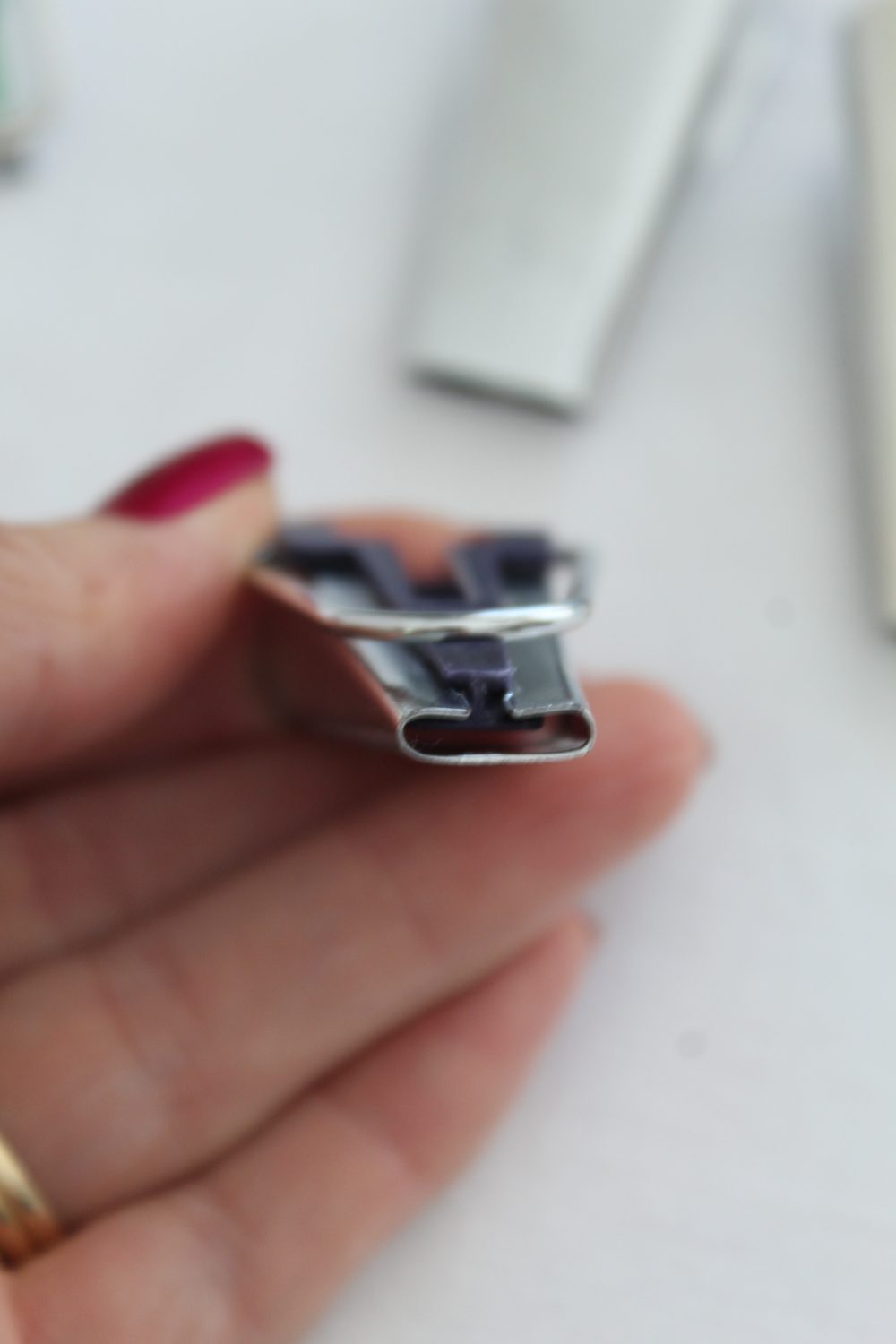 You'll need bias strip with a pointy end that you need to push through the larger end of the bias tape maker. When going out through the smaller end the fabric will shape like single folded bias tape. With the iron on steam you'll press the newly formed bias strip while pulling the bias maker away from the iron using the little handle which is the third super cool feature of the bias binding maker located on top.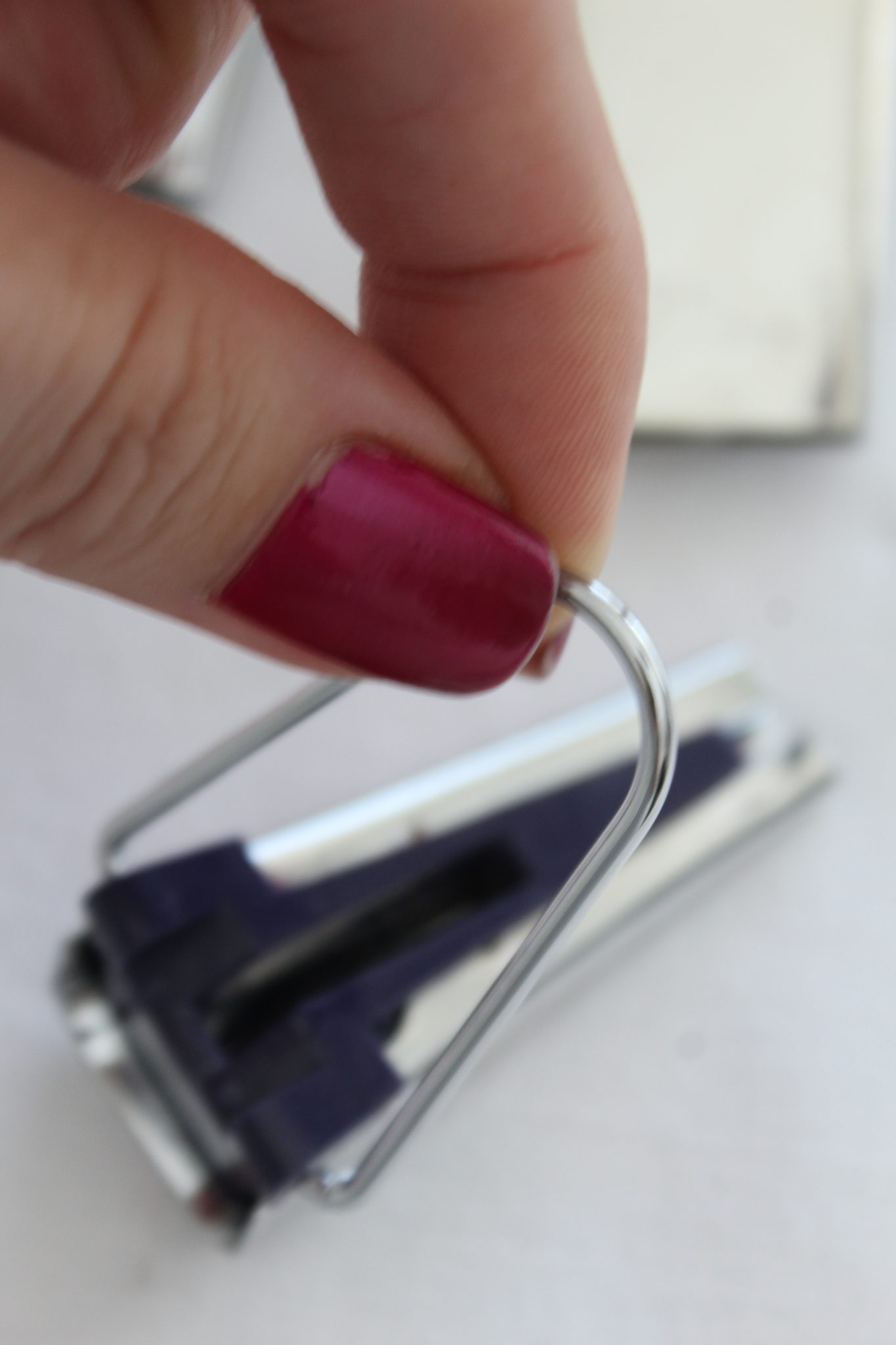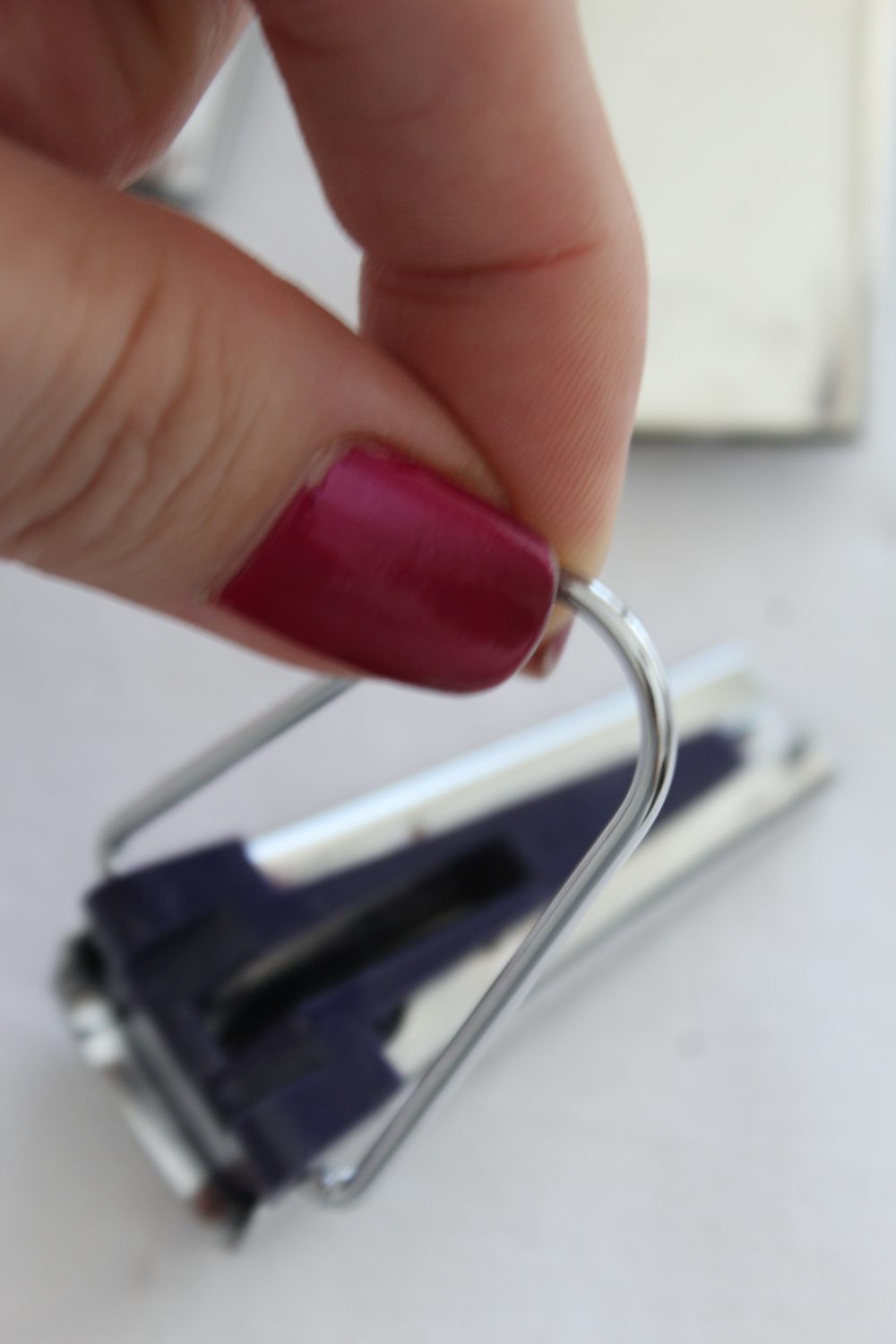 If you want to turn your single fold bias into double fold bias tape simple fold the bias in half and press with your iron.
How to make bias tape with a bias tape maker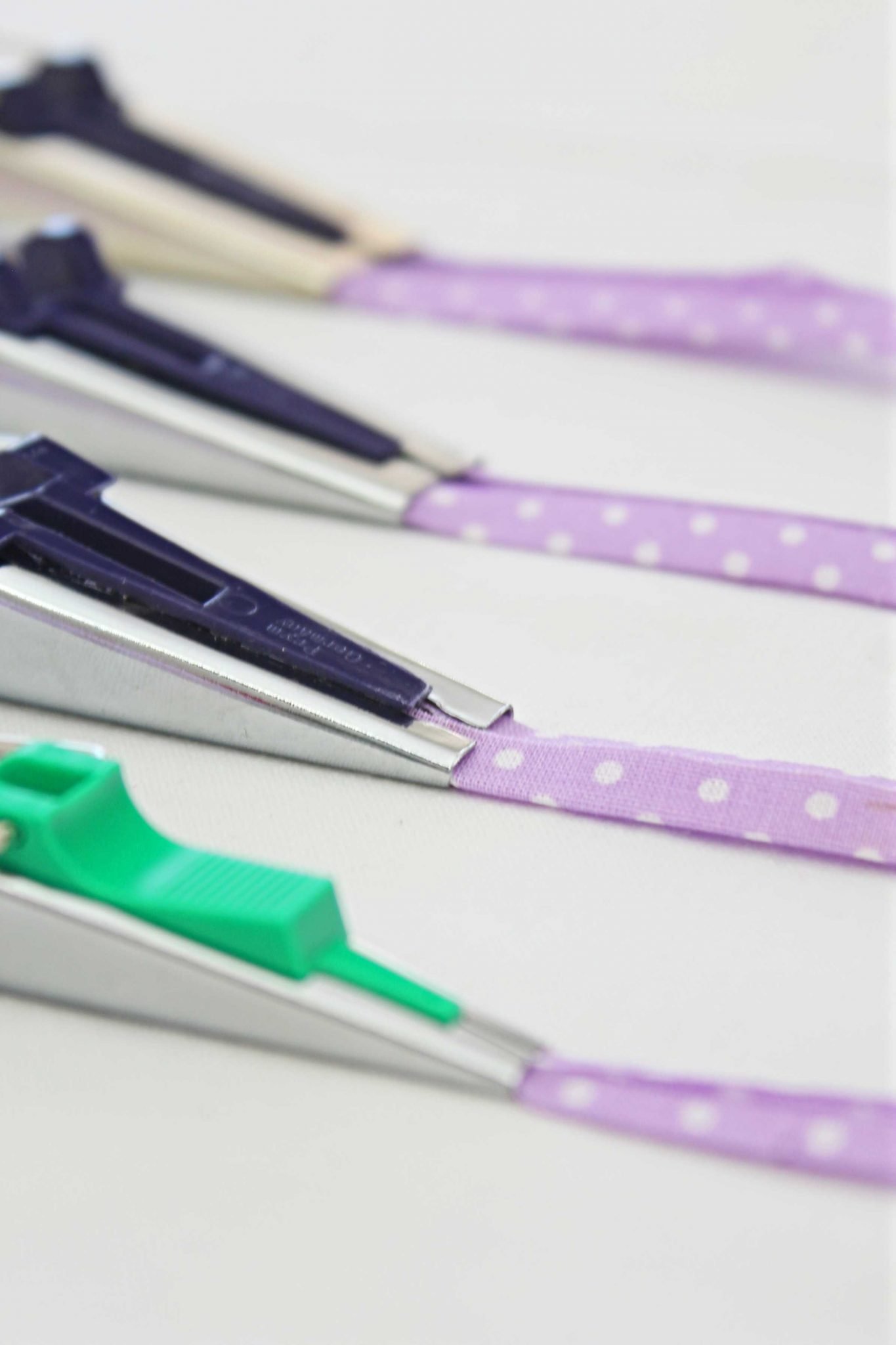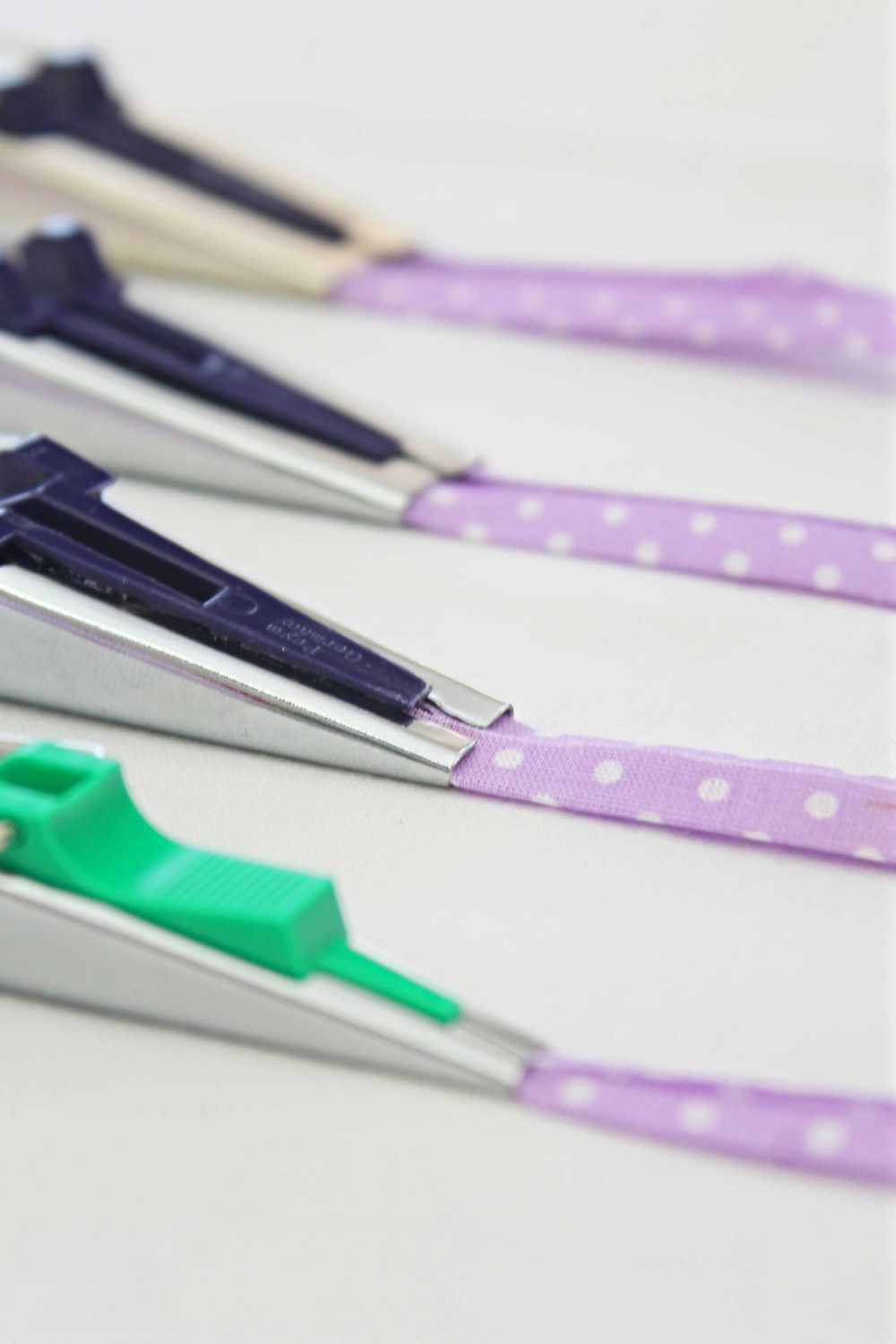 Materials:
Directions:
Cut fabric strips on bias (see this tutorial for tips on how to cut bias strips the easiest way; video included)
The fabric strips should be as wide as the larger end of the bias maker and should have a pointy end so you can easily insert and push it through the bias binding maker.
Set your iron on the steam setting.
Push the fabric strip through the large end of the bias maker all the way through the other end (the smaller end)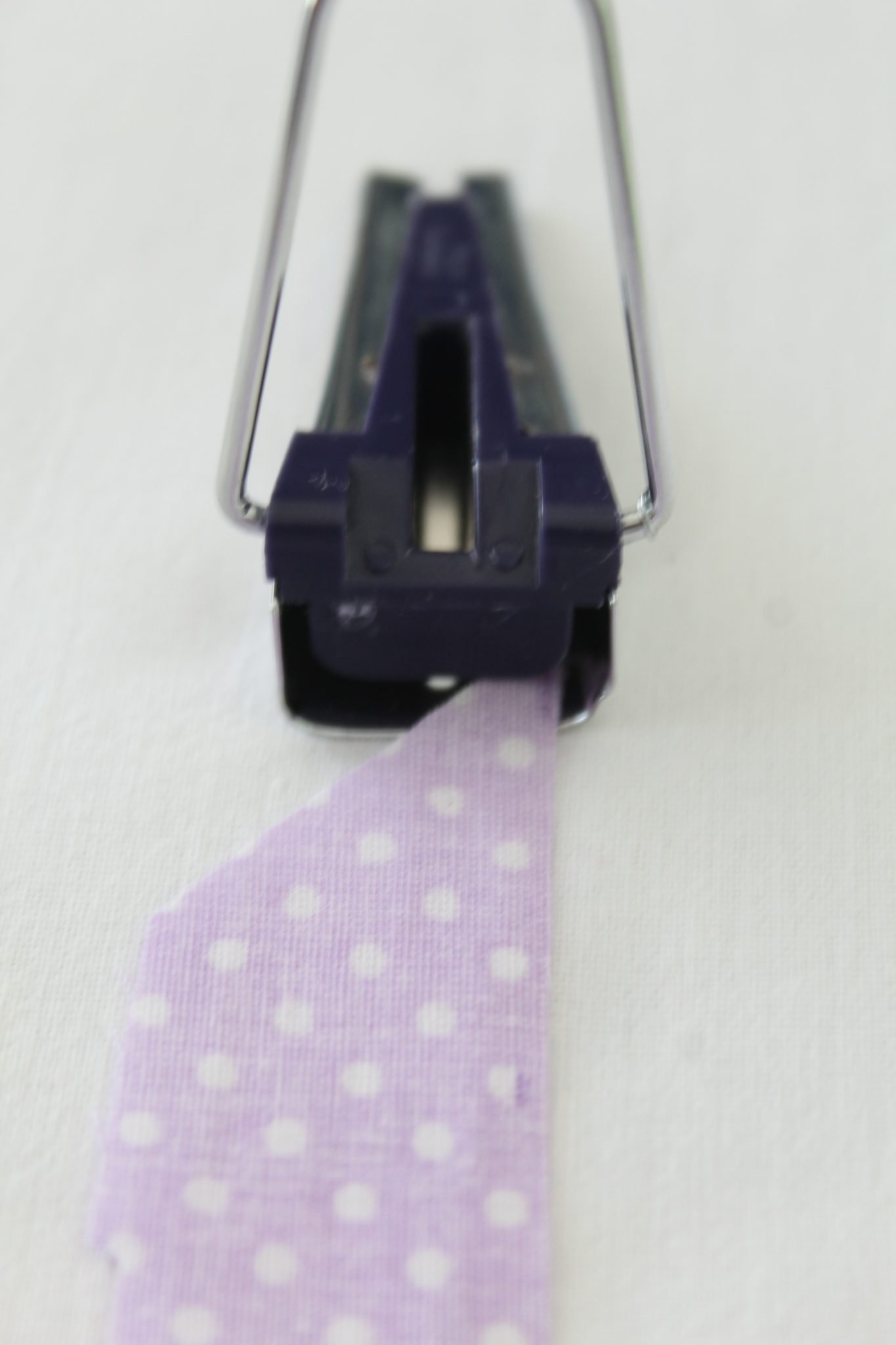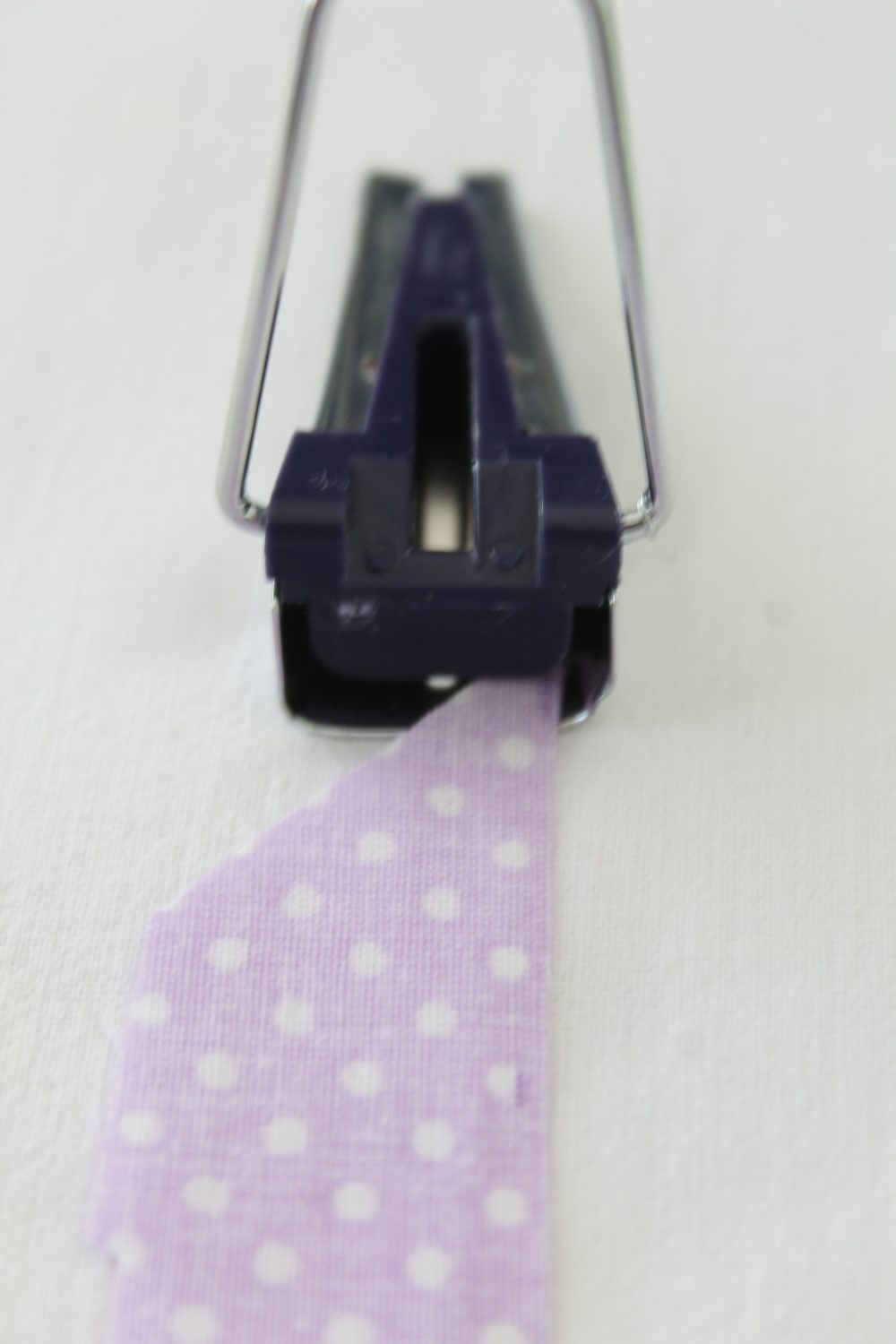 Slightly pull it out with your hand, just enough for you to be able to see that it's forming into bias tape.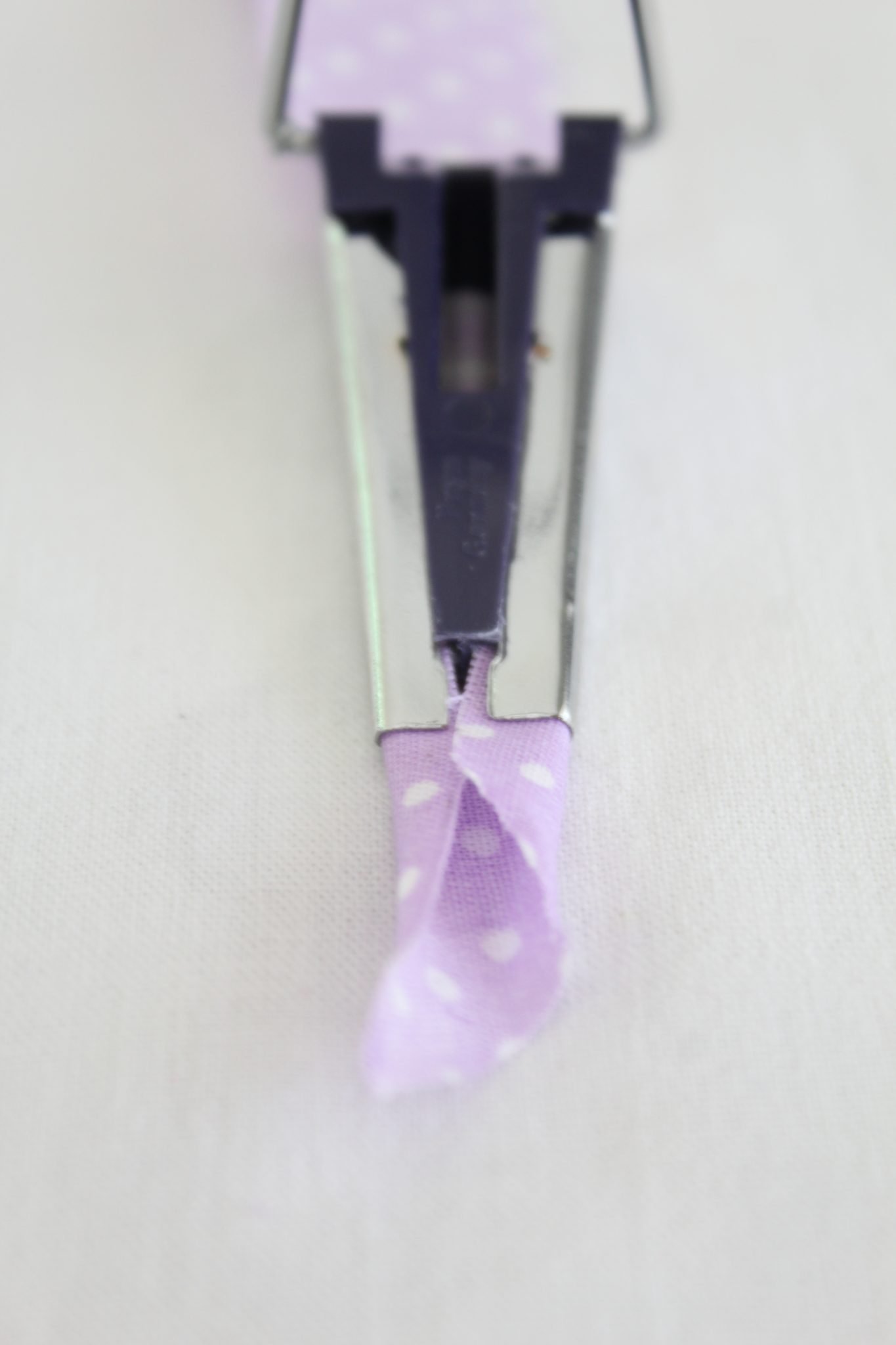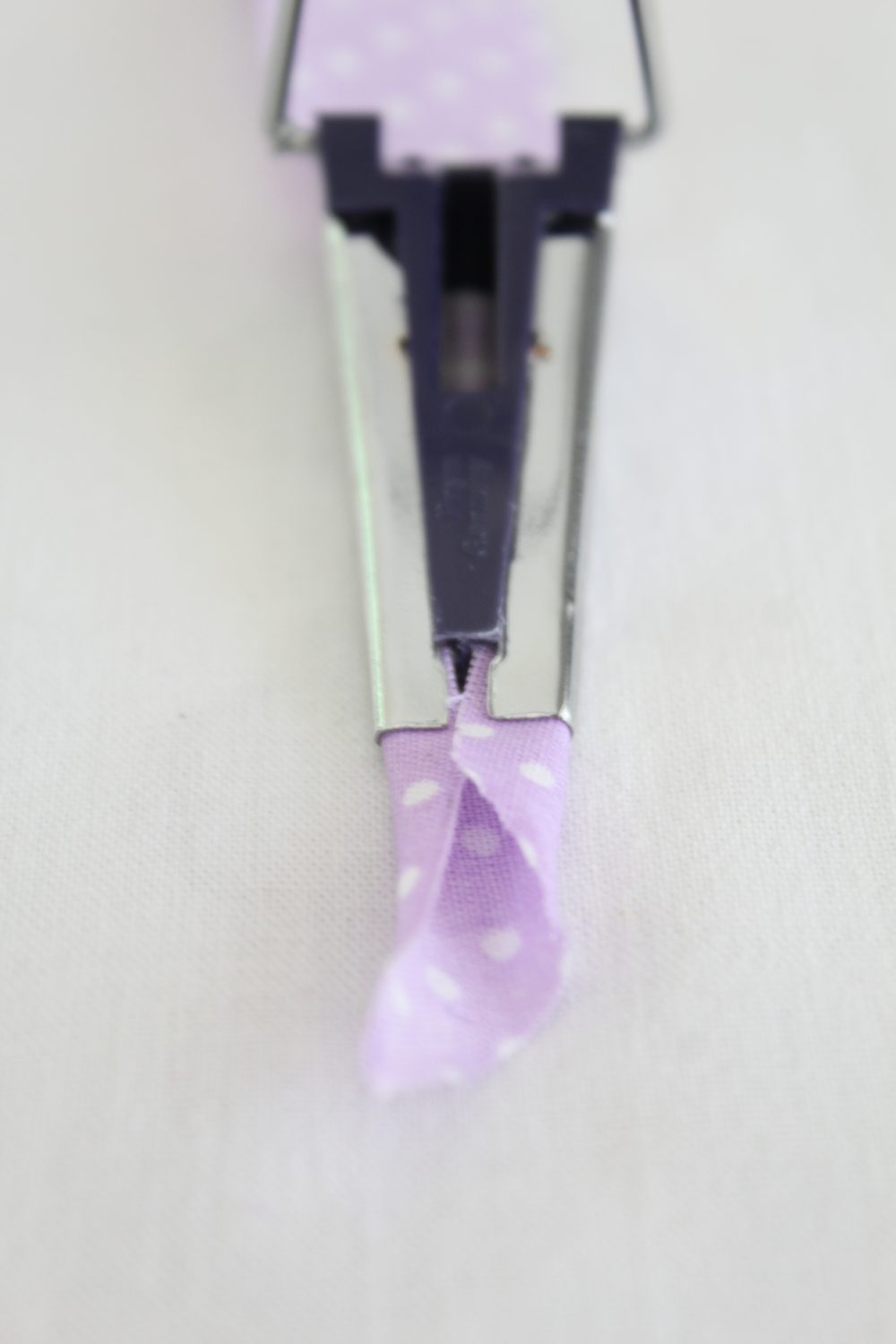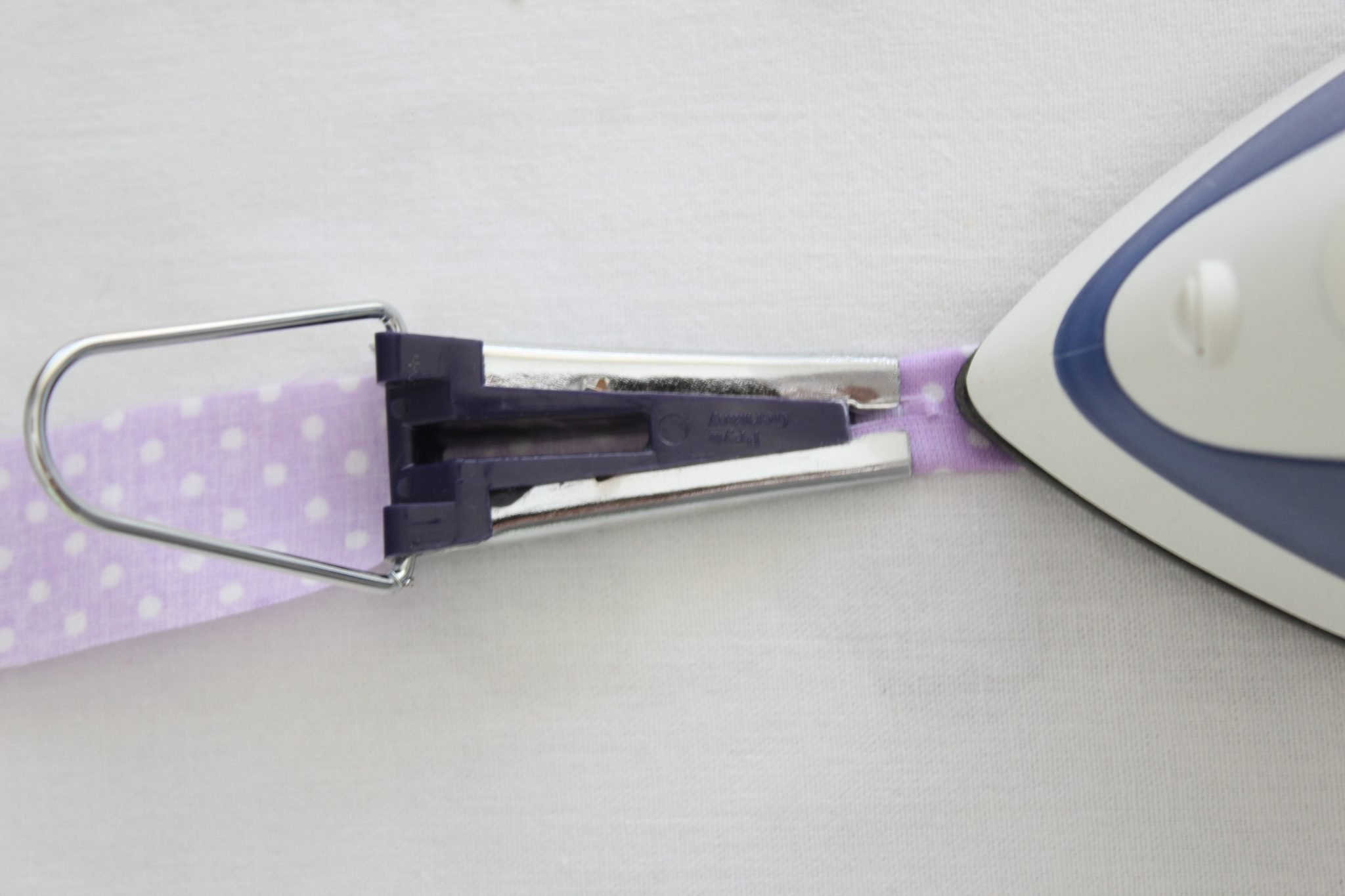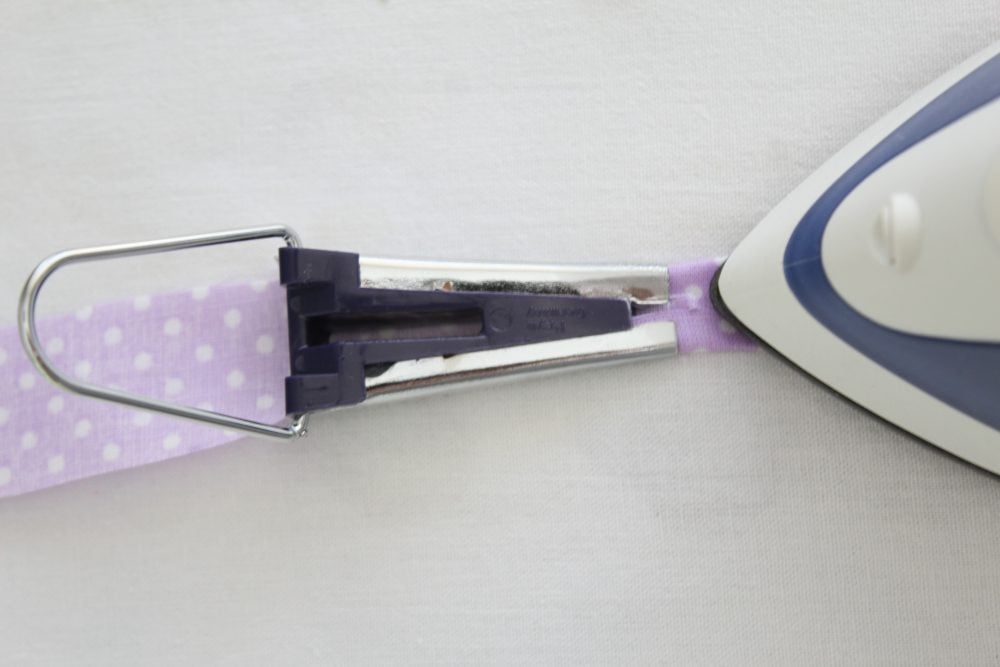 Pull the handle on the bias tape with one hand and gently pull away from the iron while pressing the bias tape with the opposite hand.
If you want double fold bias, simply fold again the single fold bias when you finish using your bias maker.
And that's pretty much it! I hope you enjoyed this tutorial and if you found it useful, I'd love to know! Please let me know in the comments below and don't forget to rate it!
Pin to save for later