Article may contain Amazon & affiliate links. As an Amazon Associate I earn from qualifying purchases at no additional cost to you.
If you've been looking for an easy tutorial to help you learn attaching bias tape, this is it! Sewing binding both single fold and double fold is fun and enjoyable once you get the hang of it! Here's how to sew double fold bias tape!
Sewing double fold bias tape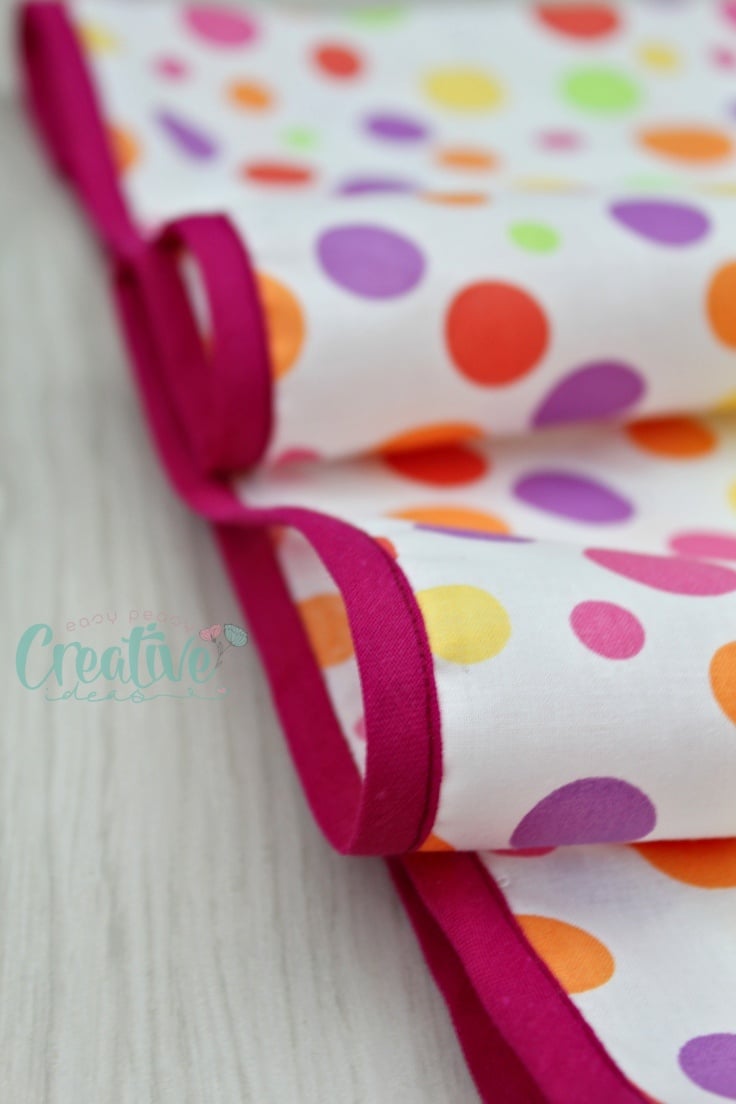 Hey guys! In today's session we'll get to learn how to sew double fold bias tape! I showed you how to sew single fold bias tape before and if you've read that tutorial you might have noticed that I mentioned that double fold bias tape is used slightly different than single fold.
The principle is pretty similar but double fold bias is mainly used to enclose/finish raw edges while single fold bias is used more for decorative purposes, much like a trim or on the inside of garments, for necklines or armholes. Using bias for the latter will give the garment a more neat and professional look once finished.
Check out the rest of the Bias tape series:
I used single fold bias to finish necklines and armholes (like I did in this tutorial) and to enclose raw seams on this apron tutorial. I also used single fold bias but sewn it as double fold bias in this tutorial to finish the neckline and sleeves (bias tape is super versatile, I absolutely love it!).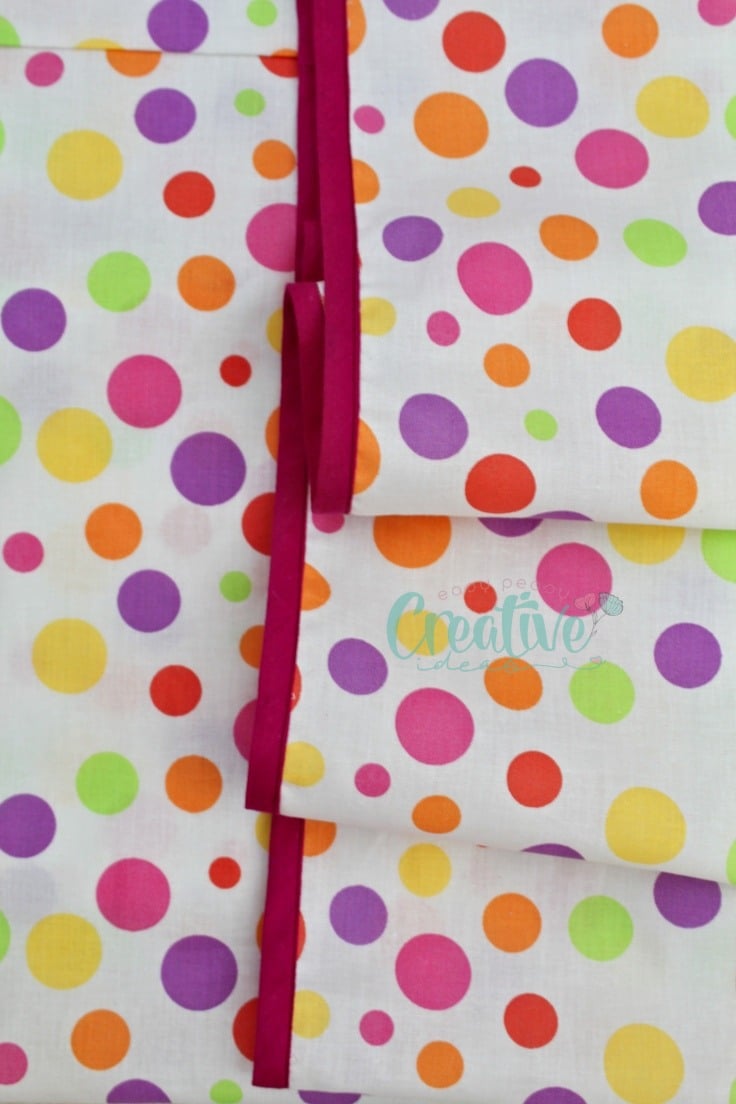 And now it's time to show you how I do a bias tape hem. I made a reversible skirt for Ellie (which I will be showing soon so check back later for that tutorial) and I wanted to finish the hems on two different ways. I thought it's a wonderful opportunity to show you how to sew double fold bias tape so I used double bias to finish one of the skirts instead of a regular hem.
Bottom line is, using bias tape to finish edges can be done in countless ways! Just embrace your creativity and follow your fashion sense when it comes to applying it to garments, be it as a decorative or for more functional purposes like hiding raw edges or seams. Now let's see how to sew double fold bias tape to finish a hem!
How to sew double fold bias tape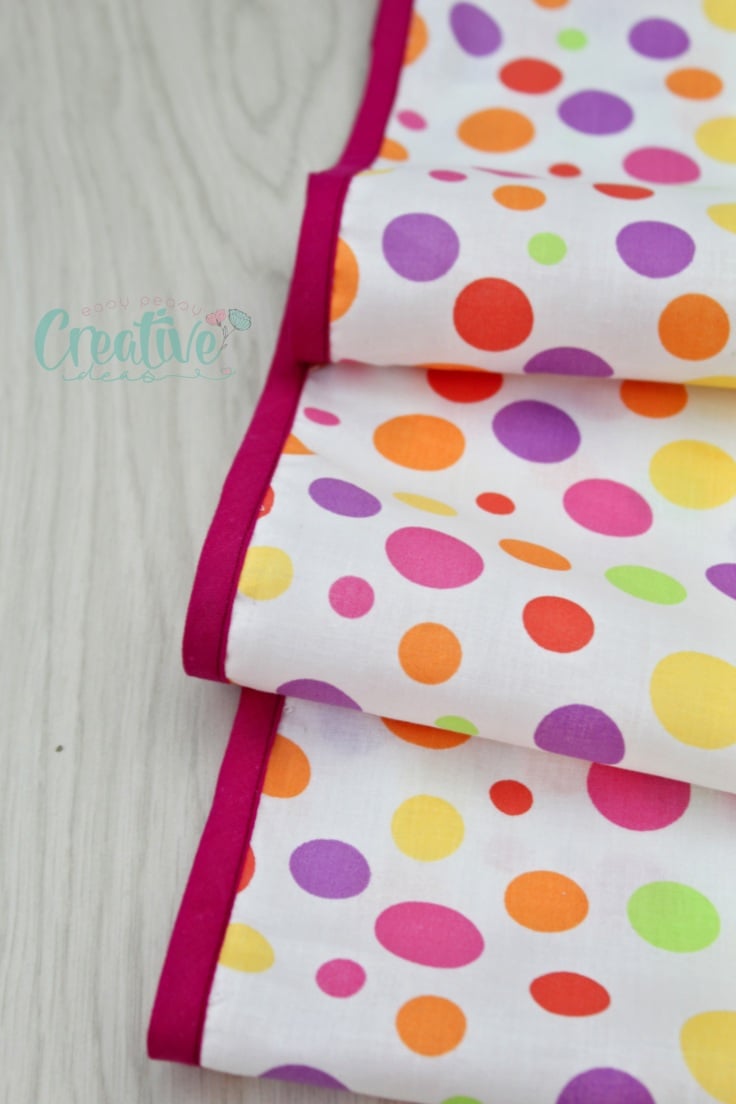 Materials:
double fold bias
skirt or dress with unfinished hem (for practicing purposes let's just use a piece of fabric scraps)
pins
scissors
matching thread
sewing machine
Directions:
Place fabric piece wrong side up
Place double fold bias right side down. Any bias tape should have one side slightly smaller than the other side. Take the smaller side and match the edge to the edge of the fabric strip as shown below. Use plenty pins.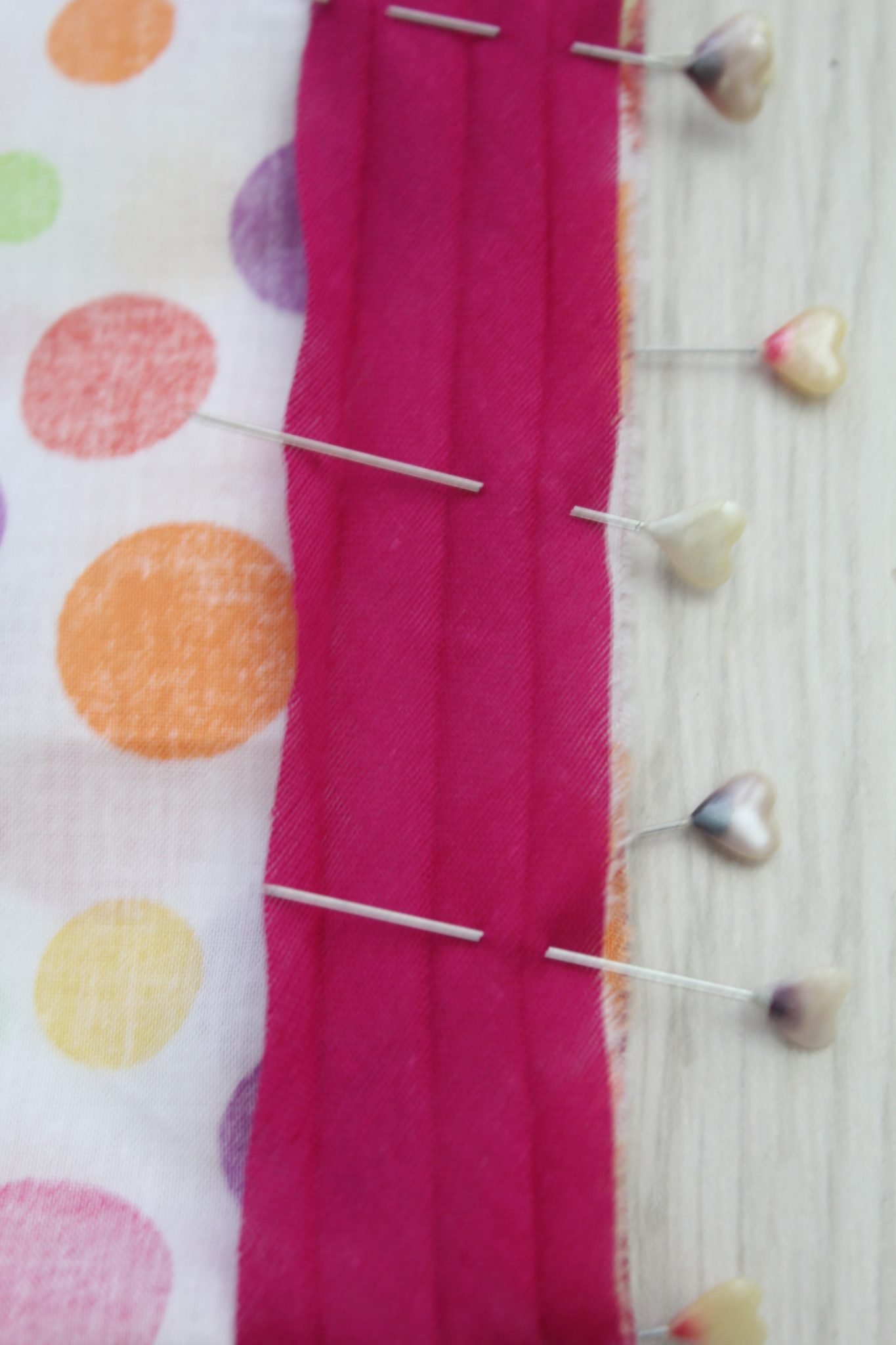 Run a line of stitches right on top of the fold in the small side.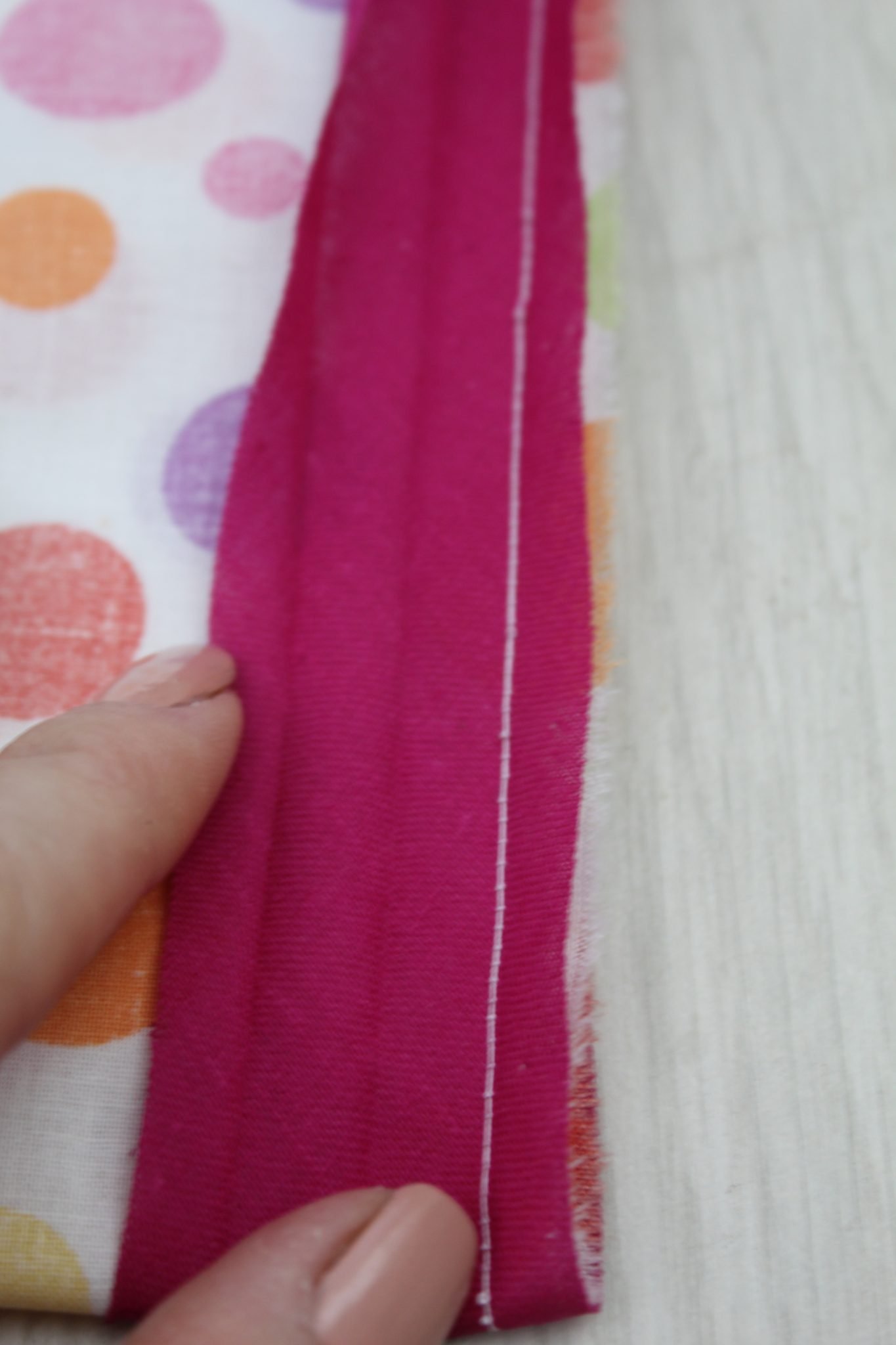 Flip the bias towards the raw edges of the fabric strip (to the right in this particular case).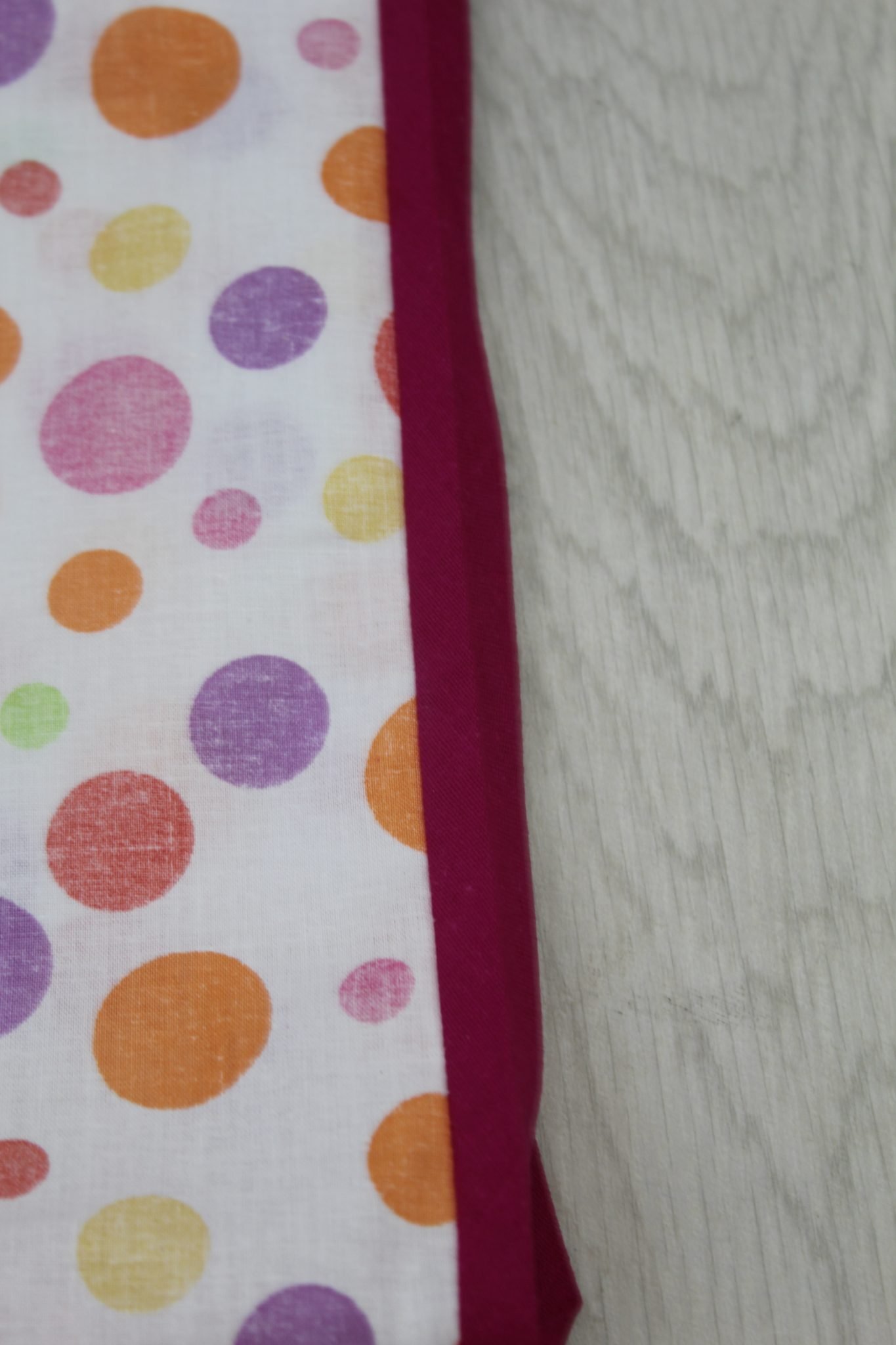 Flip the fabric to the right side and fold bias back to its original shape. This way the longer side of the bias will be enclosing the raw edges into the bias tape.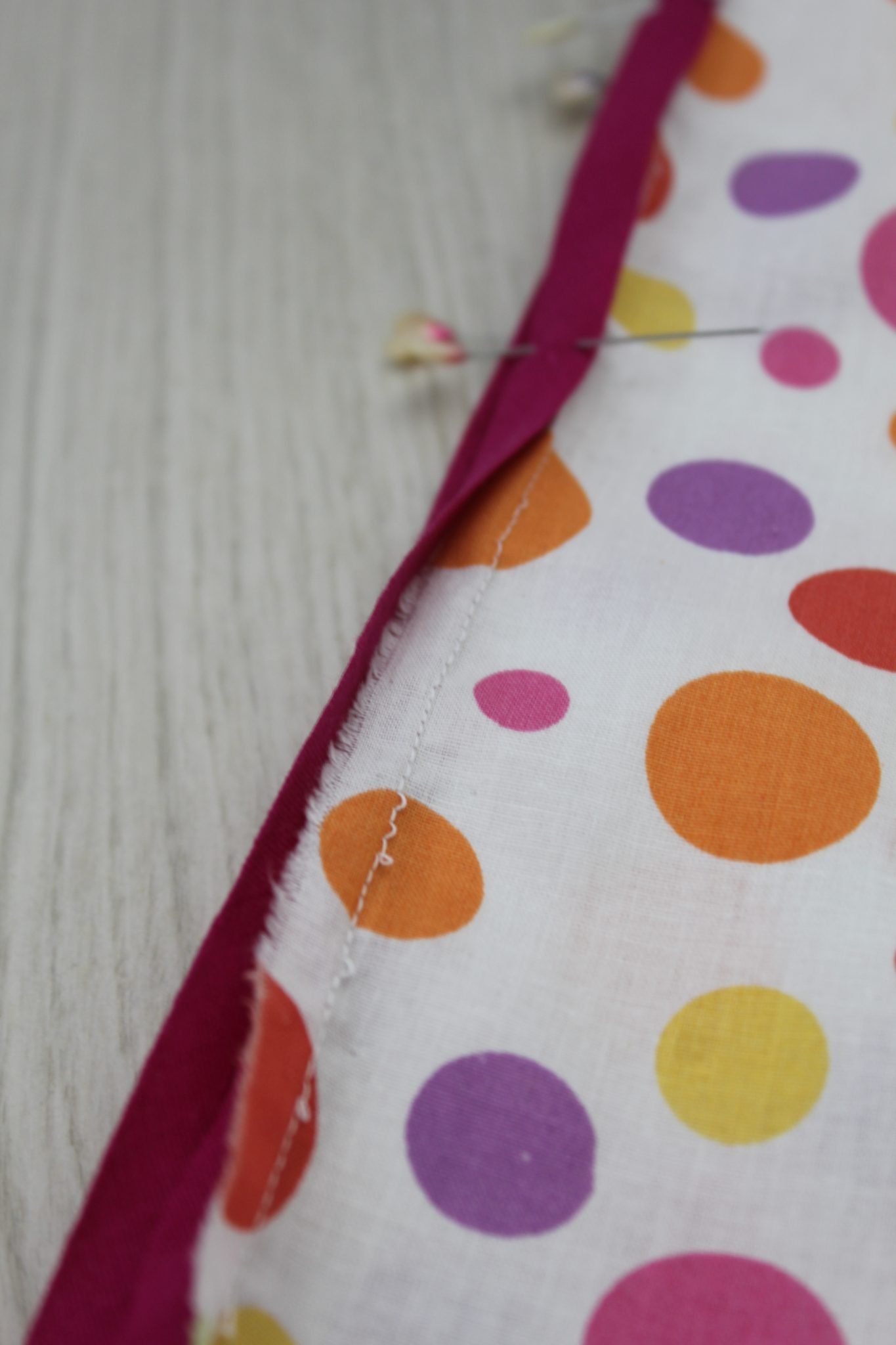 Make sure the longer side of the bias completely covers the line of stitches you've sewn onto the other side. Use lots of pins to keep bias and fabric strip together.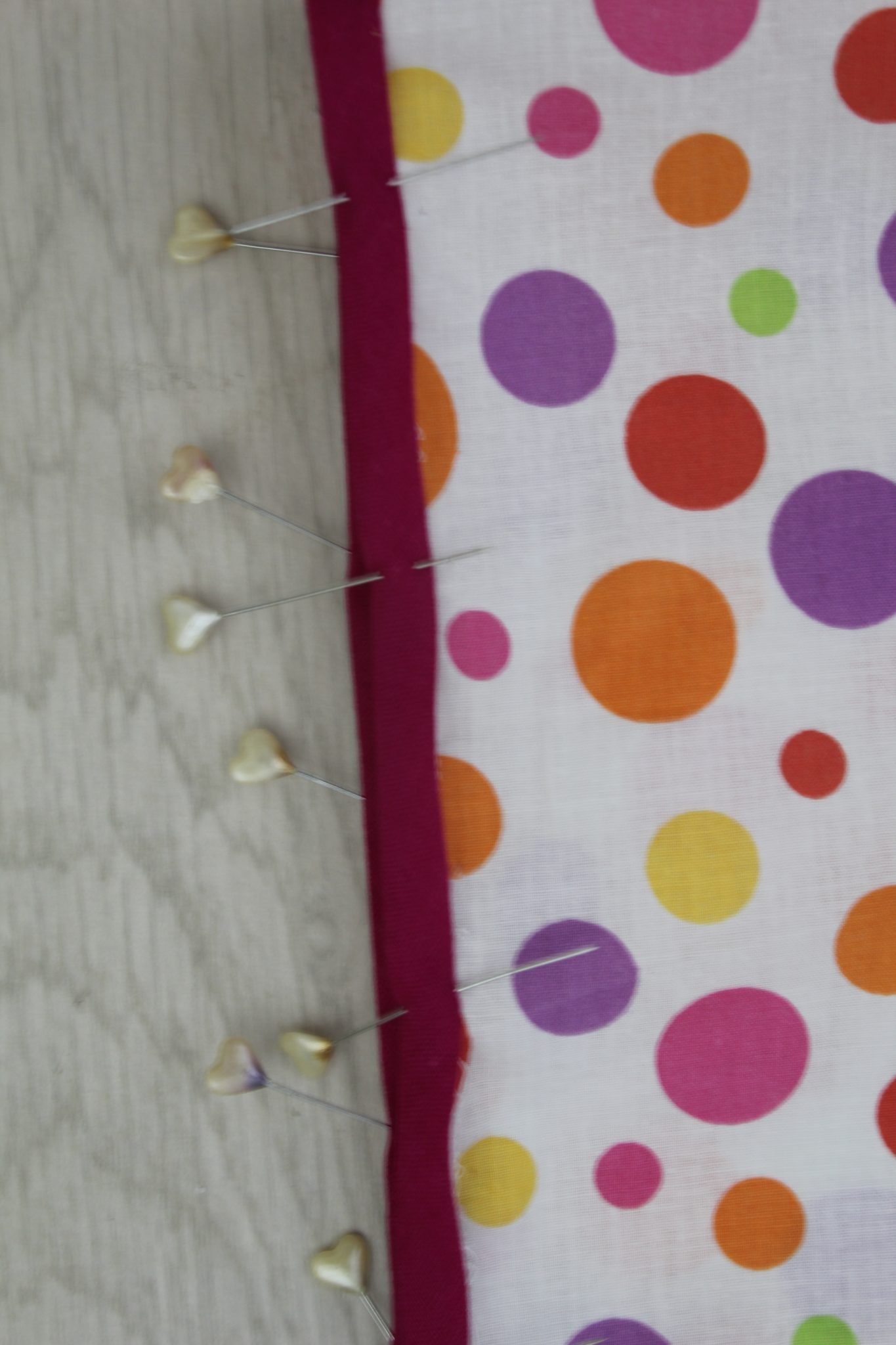 Edge stitch along the open edge (as close to the edge as possible, making sure this second line of stitches completely catches the previous line of stitches). This is how the right side of the garment should look like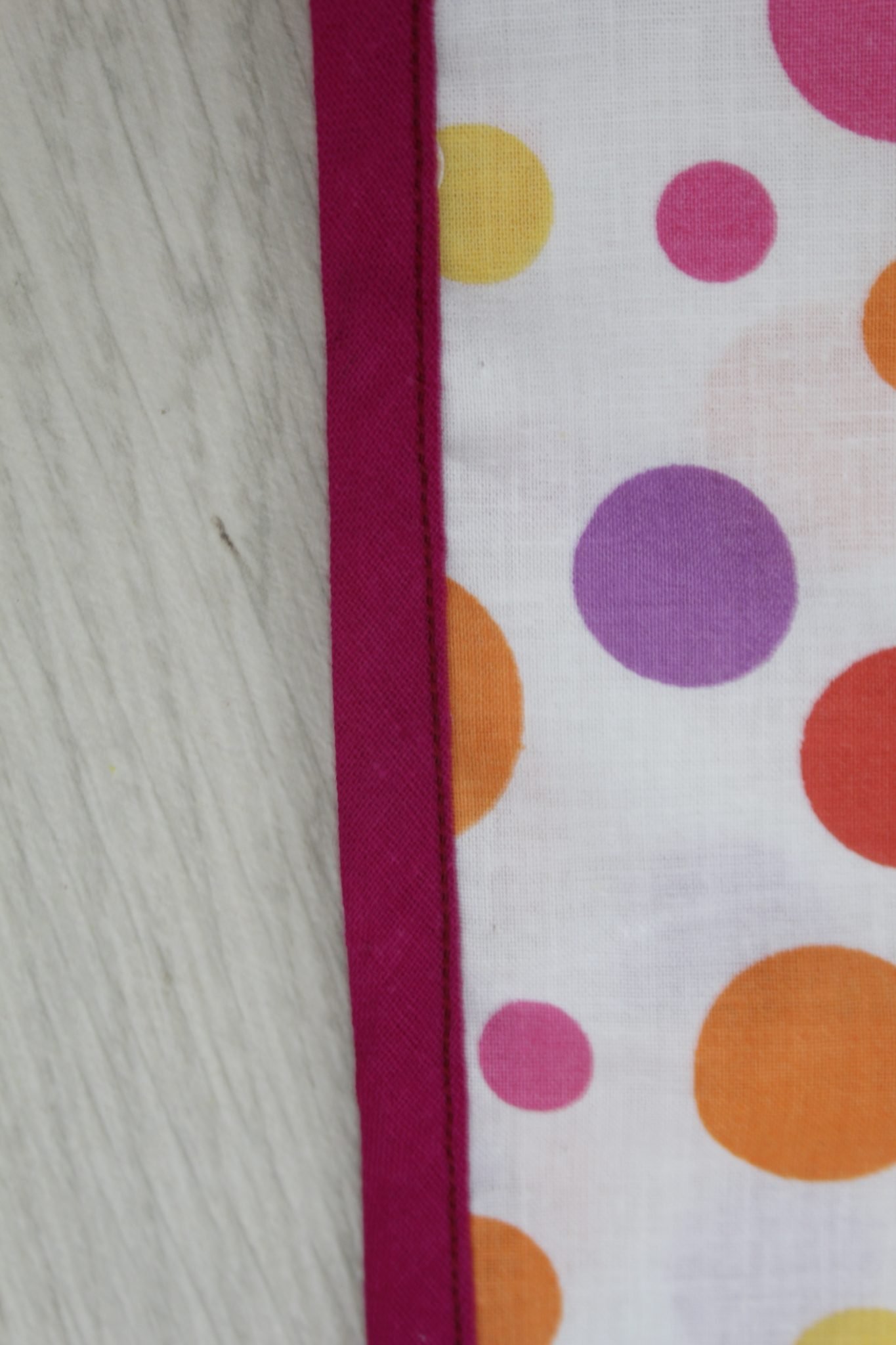 And that's it! This is how to sew double fold bias tape! If you found this tutorial helpful, please let me know in the comment section below and don't forget to rate it!
Pin to save for later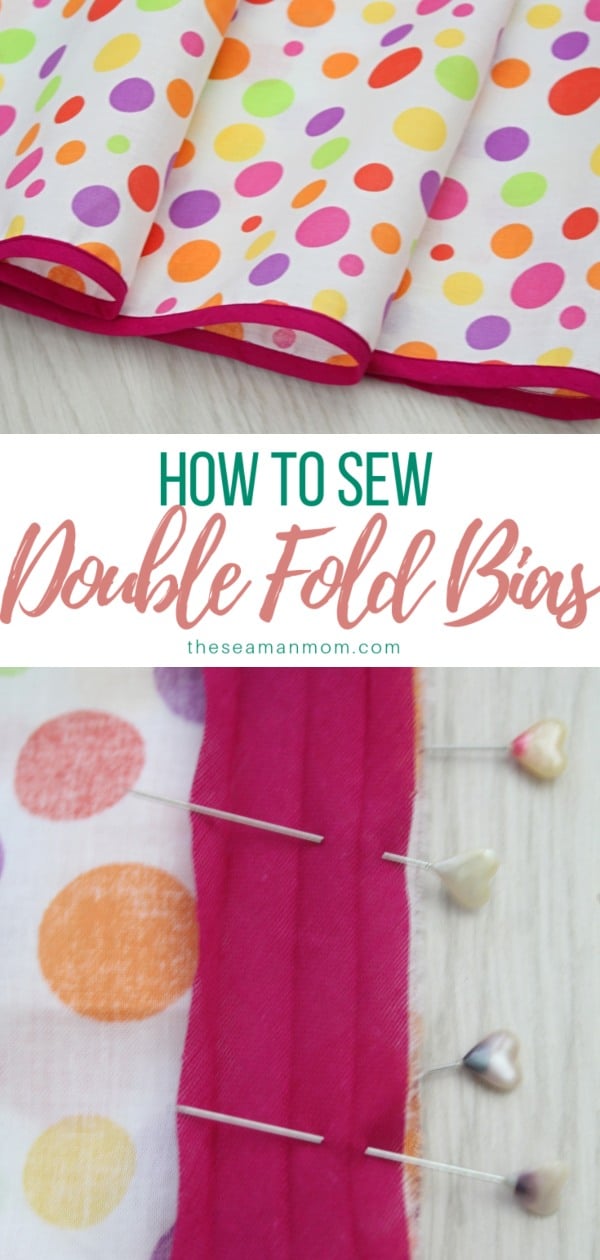 Most popular sewing articles: