Create a personalized fabric bowl cover so that you can tote your side dishes to potlucks and barbecues in style! Make your own customized fabric covers with this easy and quick reusable bowl covers tutorial!
DIY Bowl Covers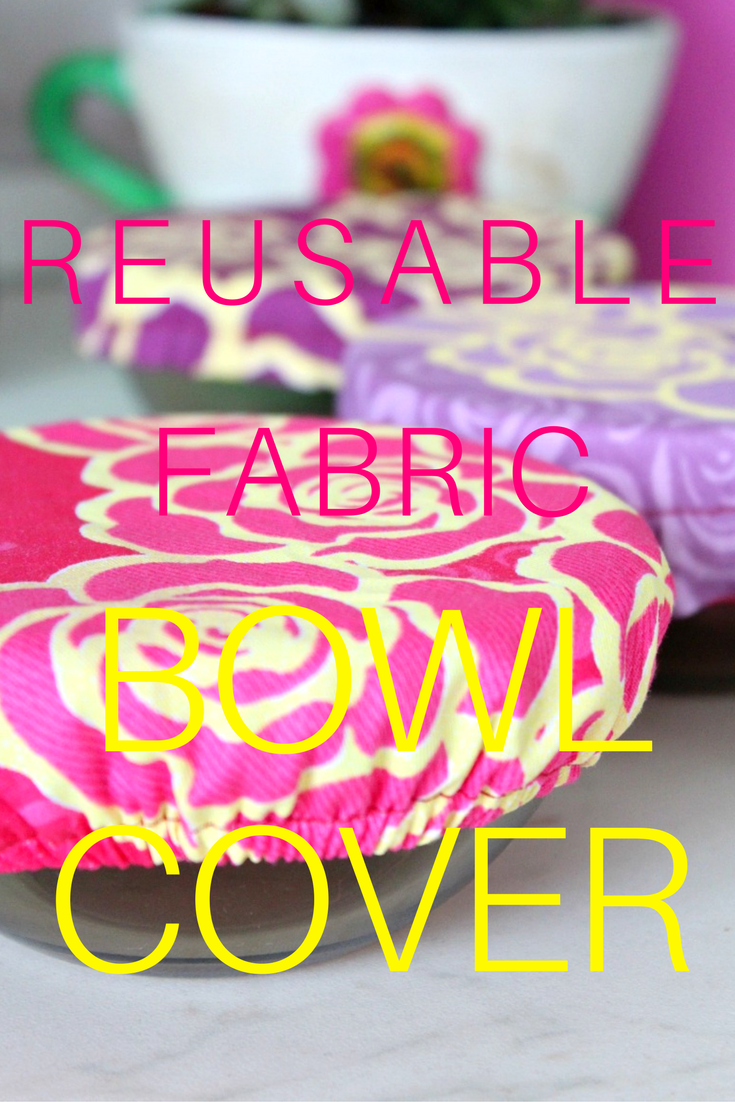 Fabric bowl covers are less wasteful than plastic wrap to cover leftovers. Make your own customizable fabric covers with my reusable bowl covers tutorial. This way the bugs outside won't be flocking to your food but the people will!
I love soup in any season, be it cold or hot, chicken, tomato, vegetables, beef etc. But fall and winter feel so much more special with a bowl of my favorite soup, enjoyed in front of the fireplace. We enjoy a bowl of soup almost every day, sometimes twice a day; we just can't imagine a meal without a bowl of soup. But these lovely fabric bowl covers really come in handy when we eat outside, on the porch keeping the bugs away from our food.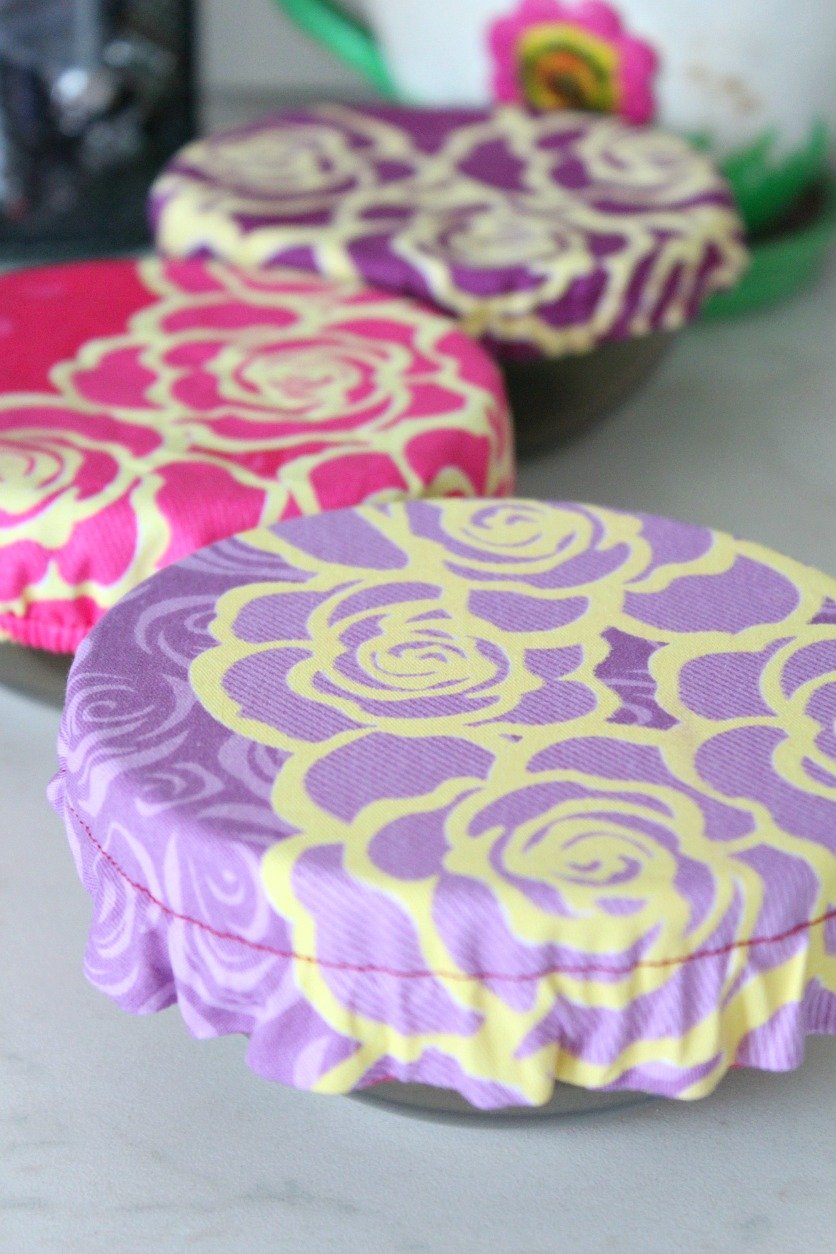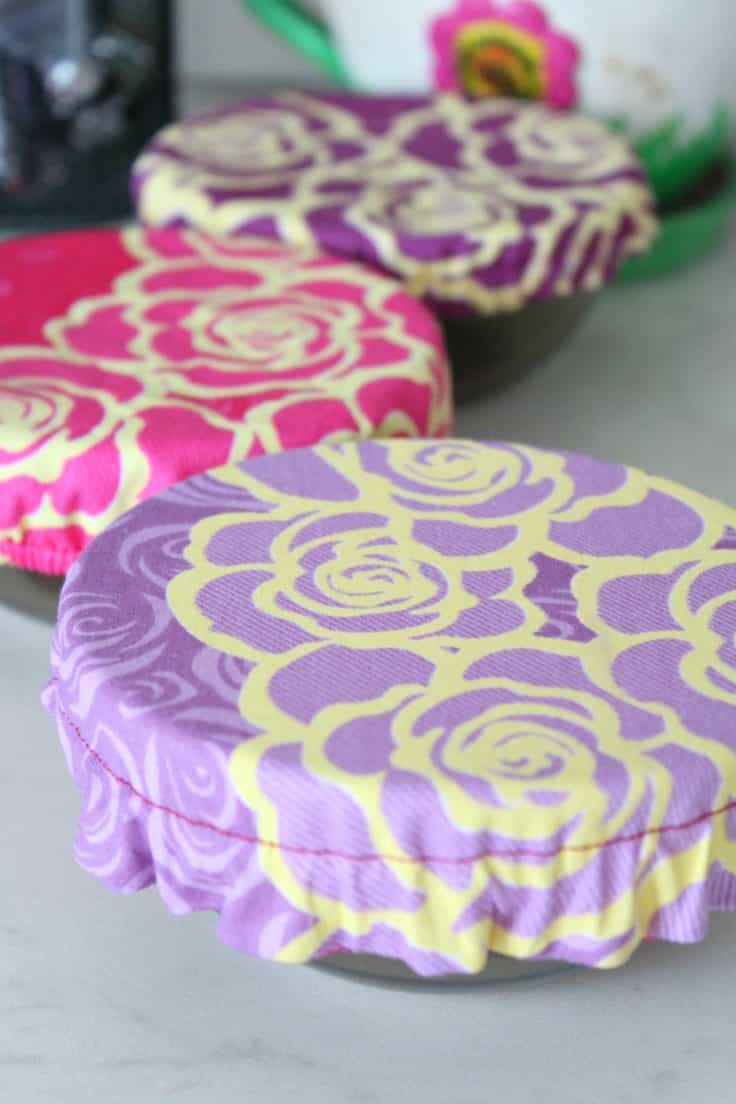 Make your own customized fabric covers with this easy and quick bowl cover tutorial! Use this reusable bowl covers tutorial to make covers for all your bowls to transport goodies to a potluck, or to keep bugs away at a picnic. This is be a great beginner project! The best thing about these reusable bowl covers is that you won't need an actual bowl cover pattern. you get to make it yourself. This way your DIY bowl covers will fit your bowls perfectly!
I had so much fun making these, I didn't stop at just one and I played around with fabric and the elastic. It was such a quick and easy project!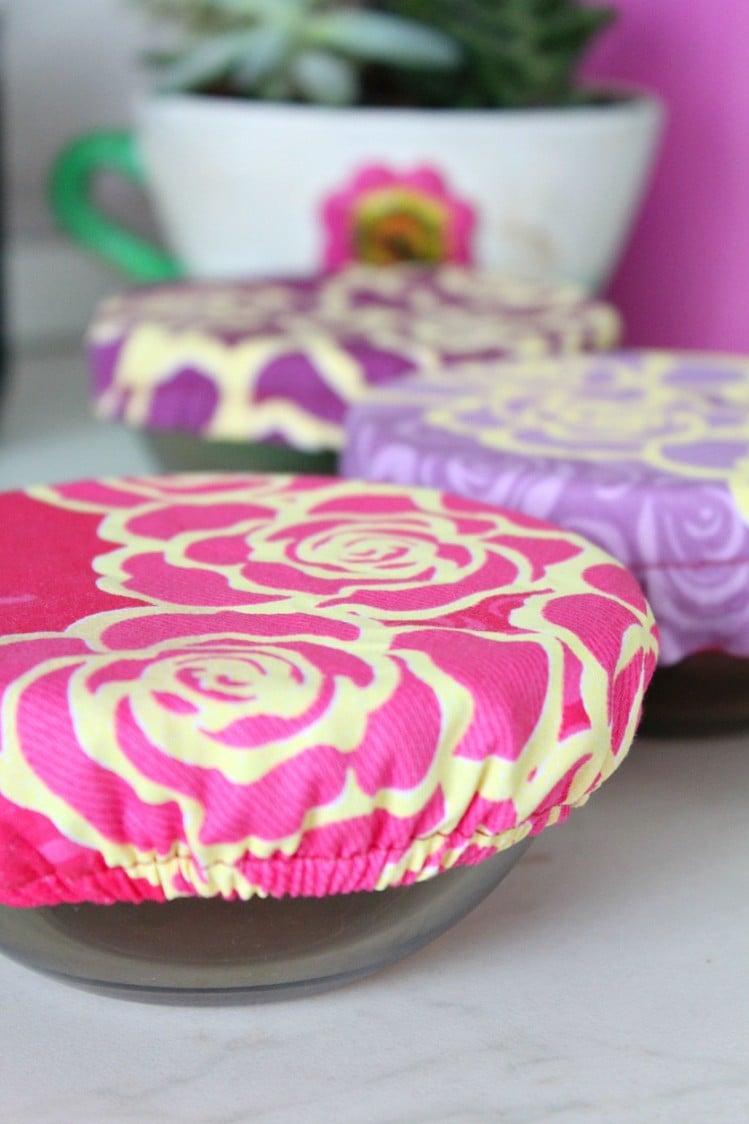 This bowl cover is not water resistant and if you want a seriously tight seal you will need to use foil or plastic wrap. But it's washable and you can make it in all kinds of colors and patterns and use different methods to sew the elastic so you'll get slightly different designs as I did.
If you want your food to stay warm longer you could use chips bag instead of the second cotton fabric piece but you'll need to leave a larger opening and turn the fabrics out carefully as the chip bag might break. Or you can use insulation in between the fabrics.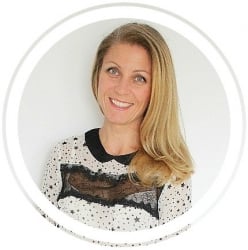 Hi, I'm Petro, author and founder of Easy Peasy Creative Ideas. Sewist, crafter, avid DIY-er, foodie, photographer, homemaker and mommy to one. I'm an expert at coming up with quick, clever sewing tips, recycling crafts and simple, easy recipes! You can find my ideas featured in reputable publications such as Country Living, Good House Keeping, Yahoo News, WikiHow, Shutterfly, Parade, Brit & Co and more. Thanks for stopping by and hope you'll stay for a while, get to know me better and come back another time. Stick around for real fun projects!