Article may contain Amazon & affiliate links. As an Amazon Associate I earn from qualifying purchases at no additional cost to you.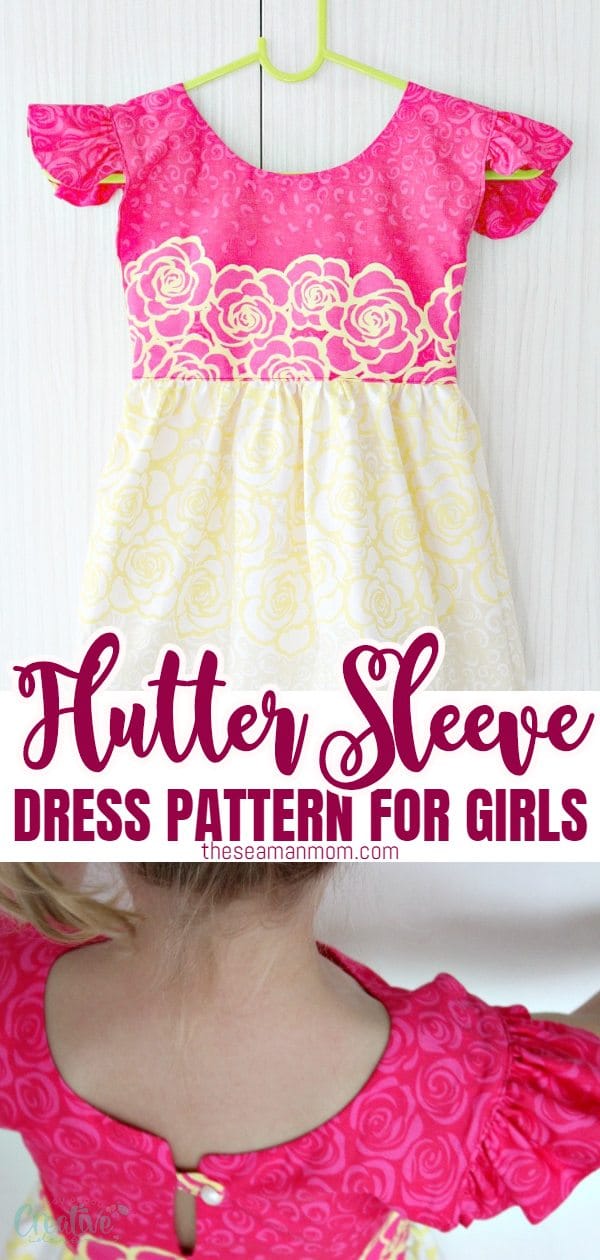 ---
Preparing the fabric:
Please note conversions from cm to inches are approximate.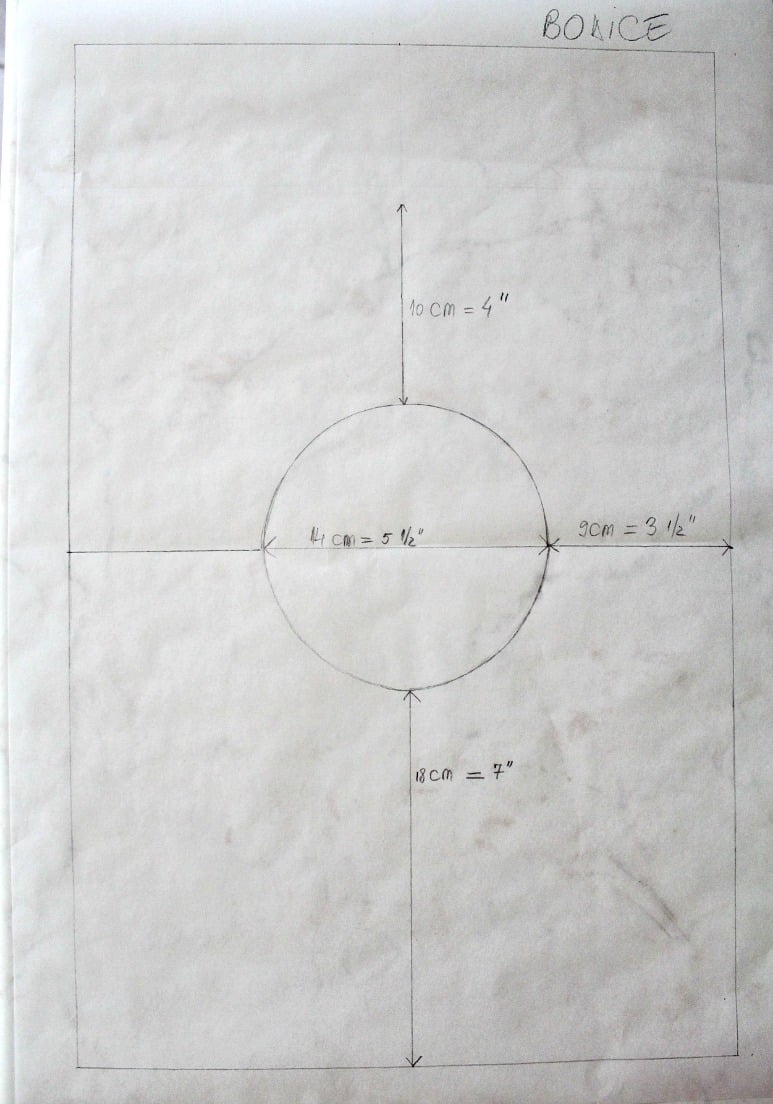 Start by cutting the fabrics for the Bodice: 2 times 12″ x 20″ – Fabric 1
Cut 4 piece of 13″ x 4″ – Fabric 1
Then cut 2 pieces of 24″ x 13″ for the skirt – Fabric 2 (if you want to make the skirt longer add an inch or two to the height)
Making the bodice
Put bodice fabrics together facing wrong side
Decide which one is going to be the outer bodice
On the "outer" bodice fabric draw a circle for the neck using the measurements in the photo above.
Leave a 4″ slit in the back.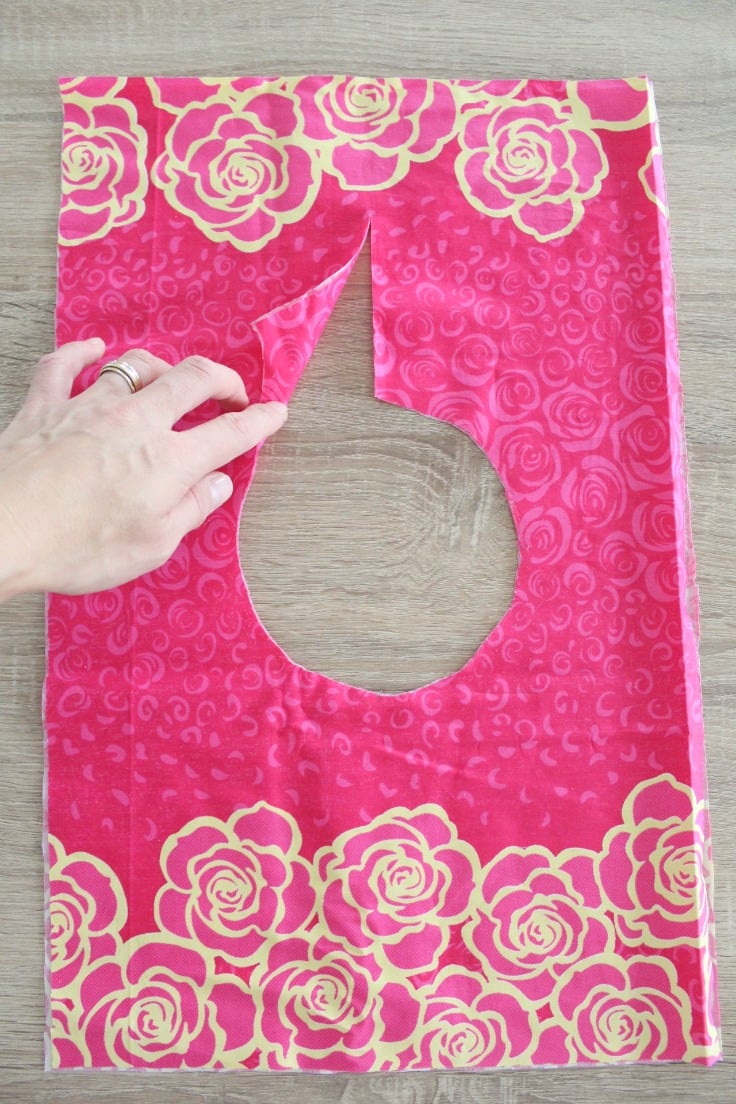 Cut out the circle and cut down the slit.
Put the bodice fabrics right side together
Take the lace, elastic, ribbon etc piece and make a loop
Place the loop in between fabrics, on the slit, as close to the top as possible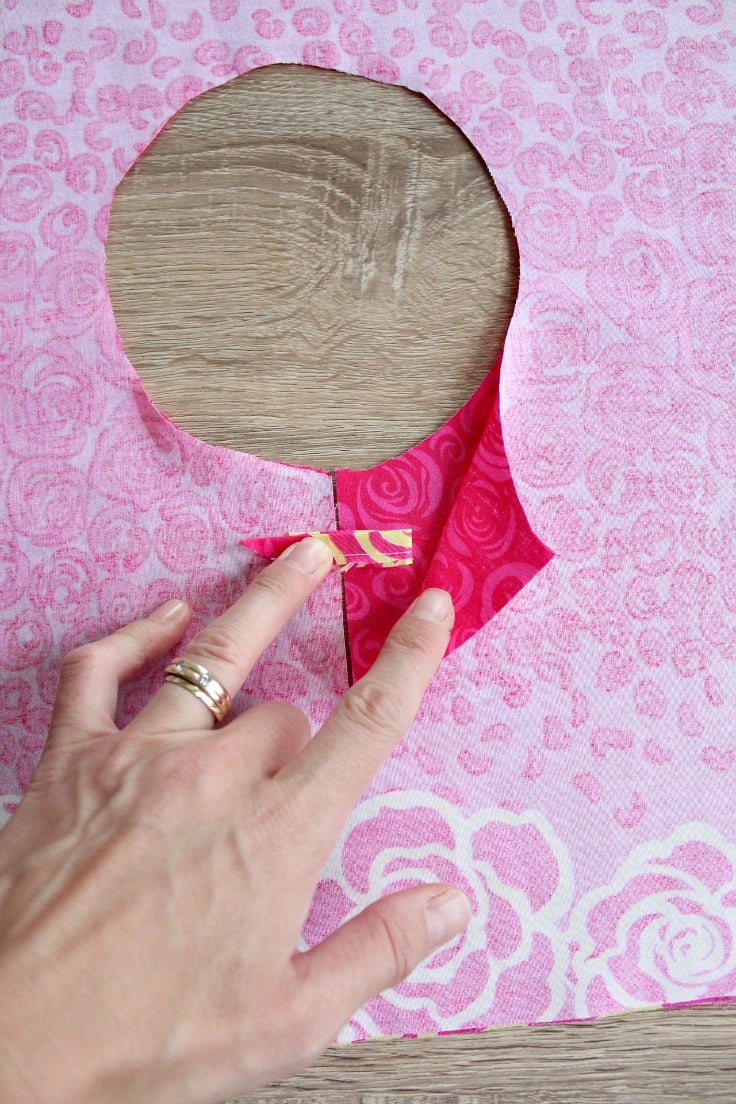 Sew the fabrics together with 1/8″ seam allowance, around the hole and line.
Clip around the circle as shown here.
Turn the fabrics right side out, finger press and iron press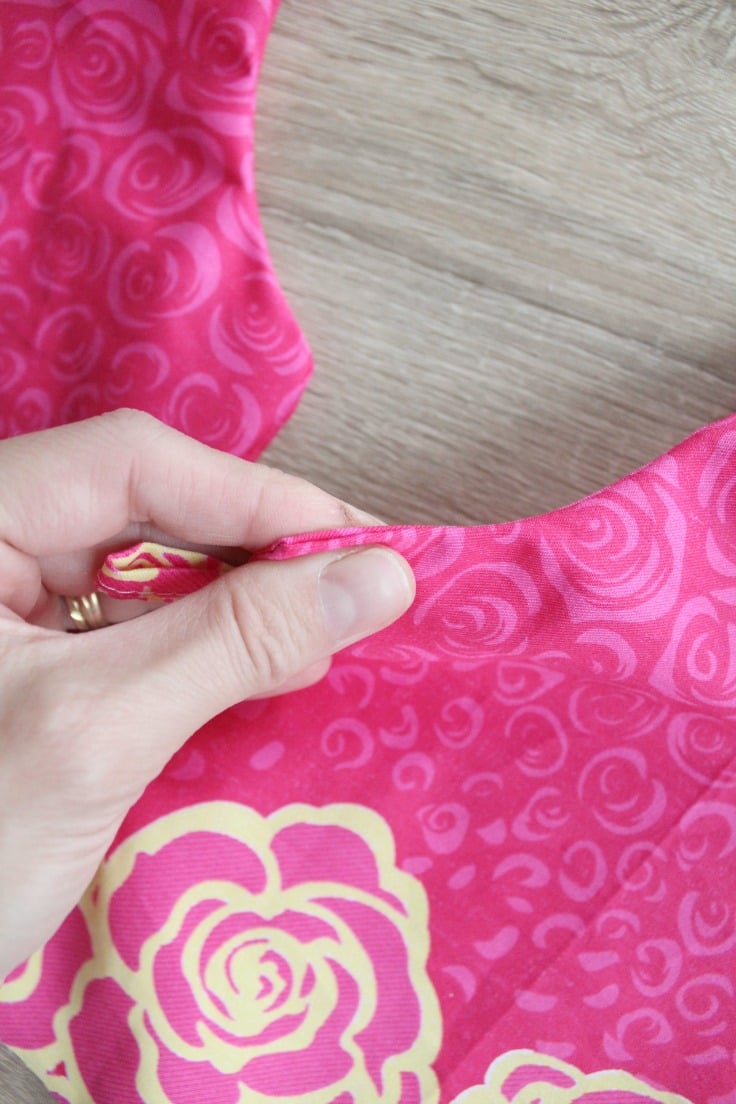 Serge the top and bottom edges of the bodice. If you don't have a serger, use the zig-zag stitch on your machine to finish seams or fold fabric in twice, 1/8″ each fold (note: this works well on thin to medium fabrics only)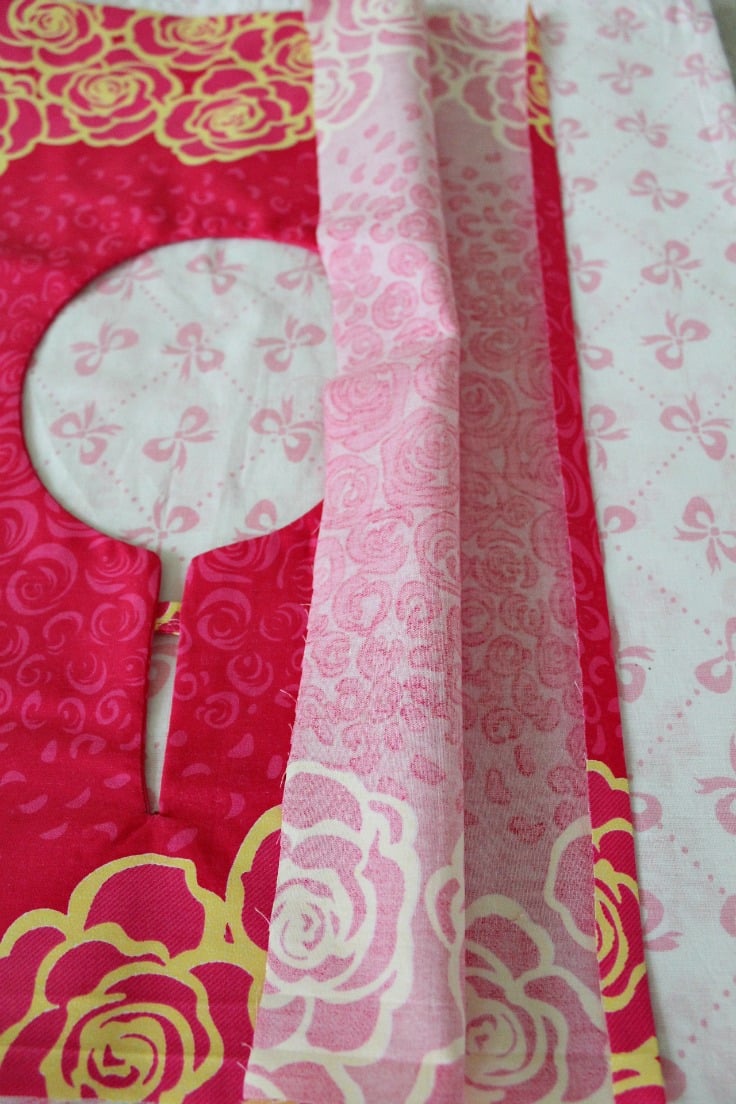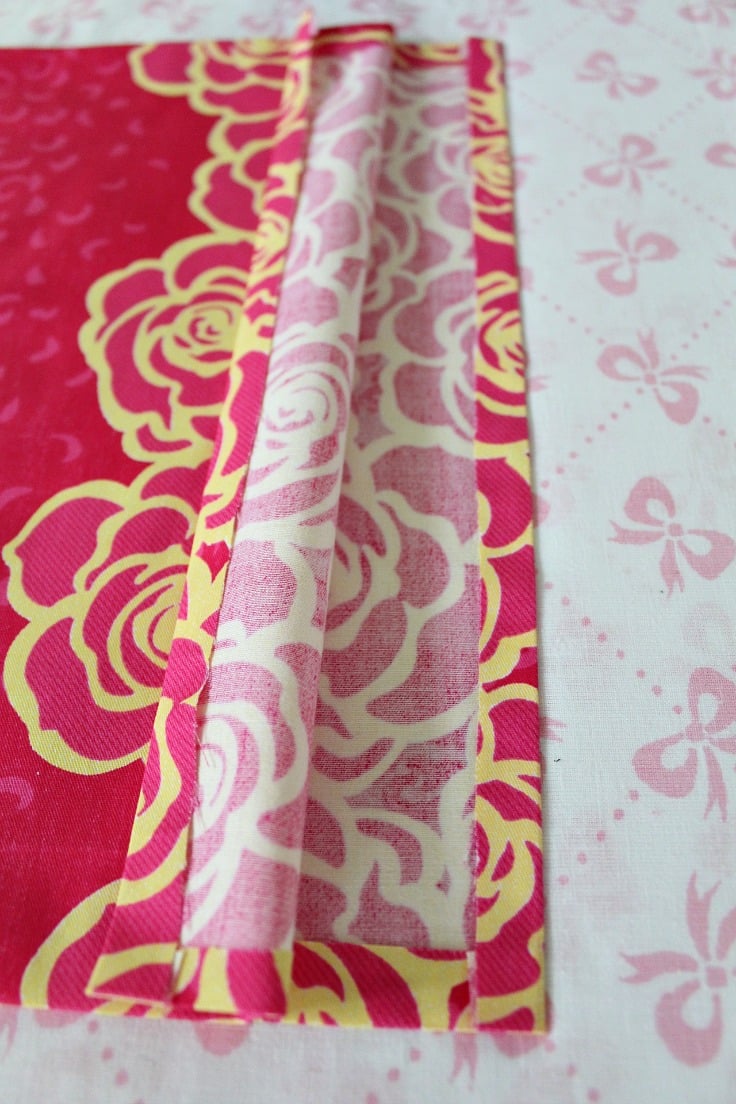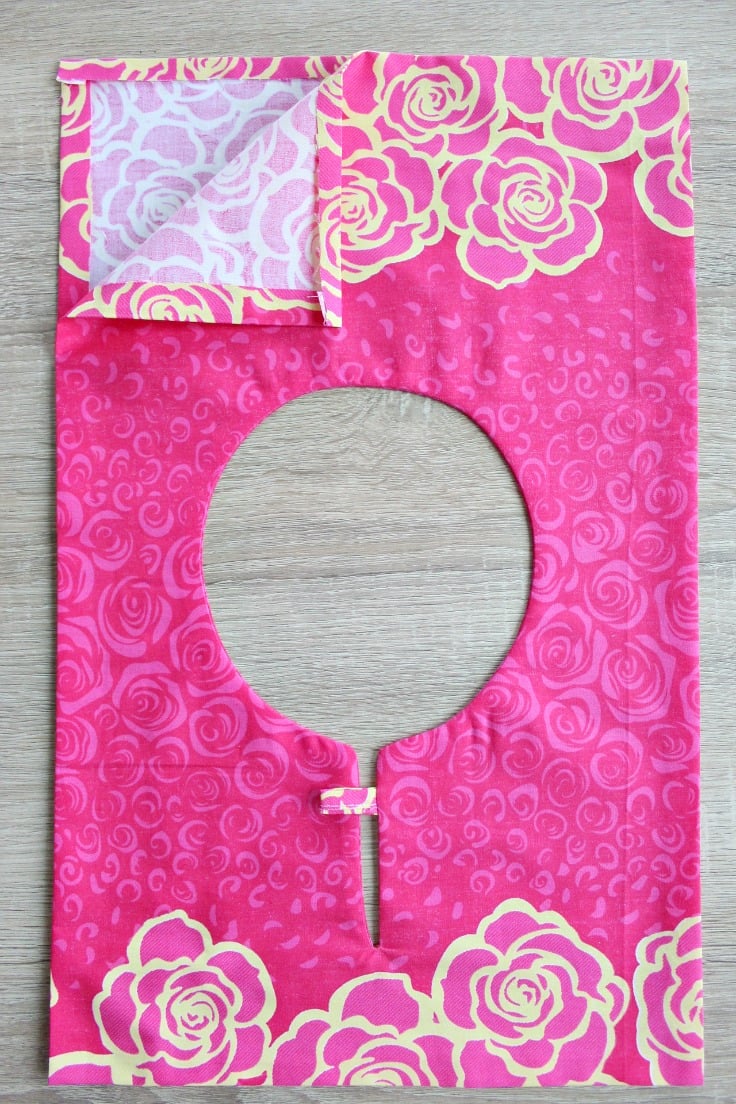 Little Girls Dress Patterns & Tutorials you might find useful:
How to sew flutter sleeves
Take the sleeve fabrics pieces and use something round like a bowl to round off the edges
Cut along the line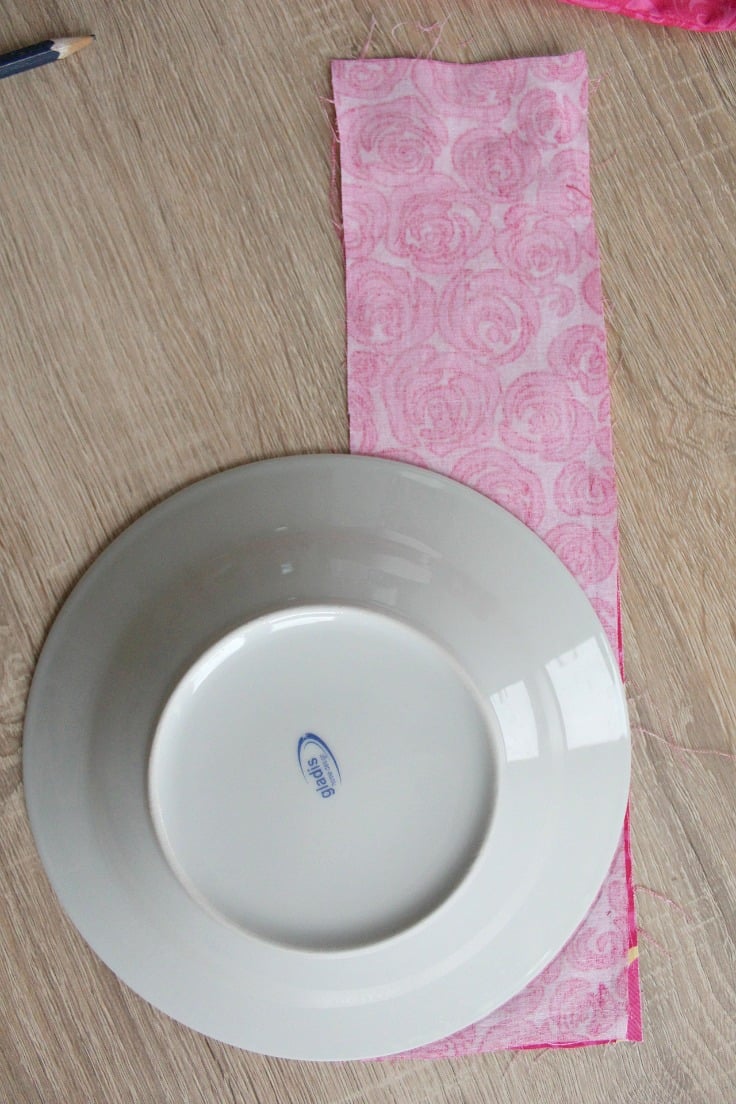 Put 2 fabric pieces right side together
Sew all around, leaving an opening on the straight side of the fabric, to turn the fabric right side out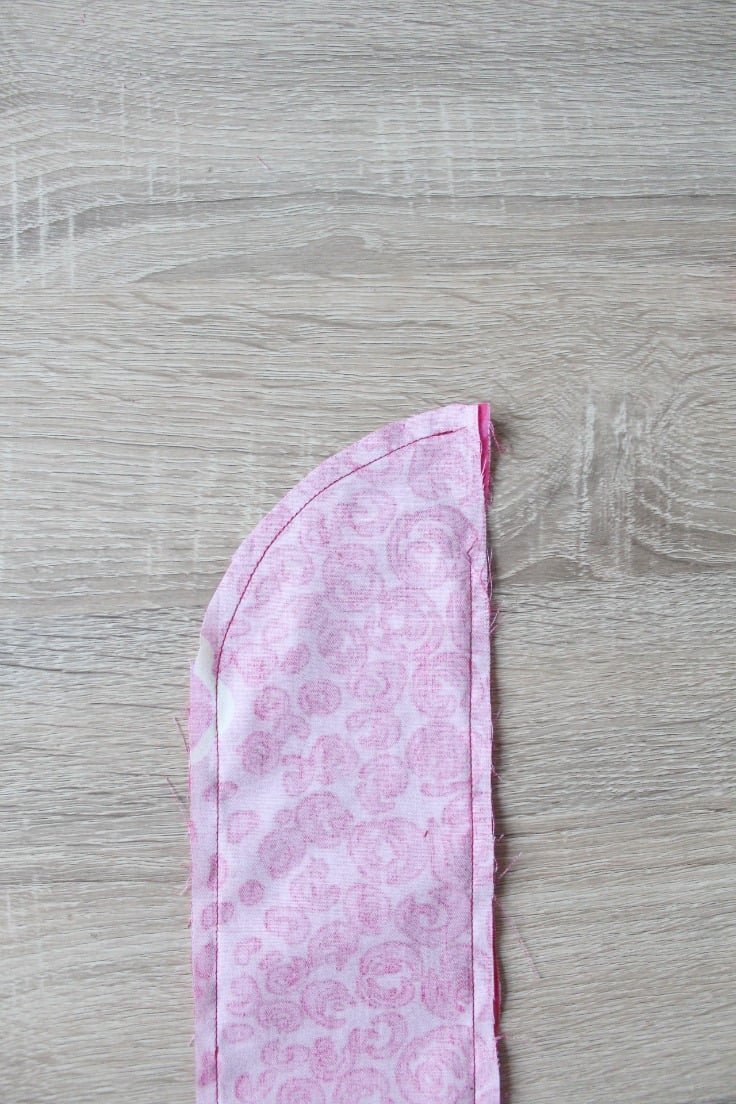 Turn the fabric right side out and top stitch to close the sleeve opening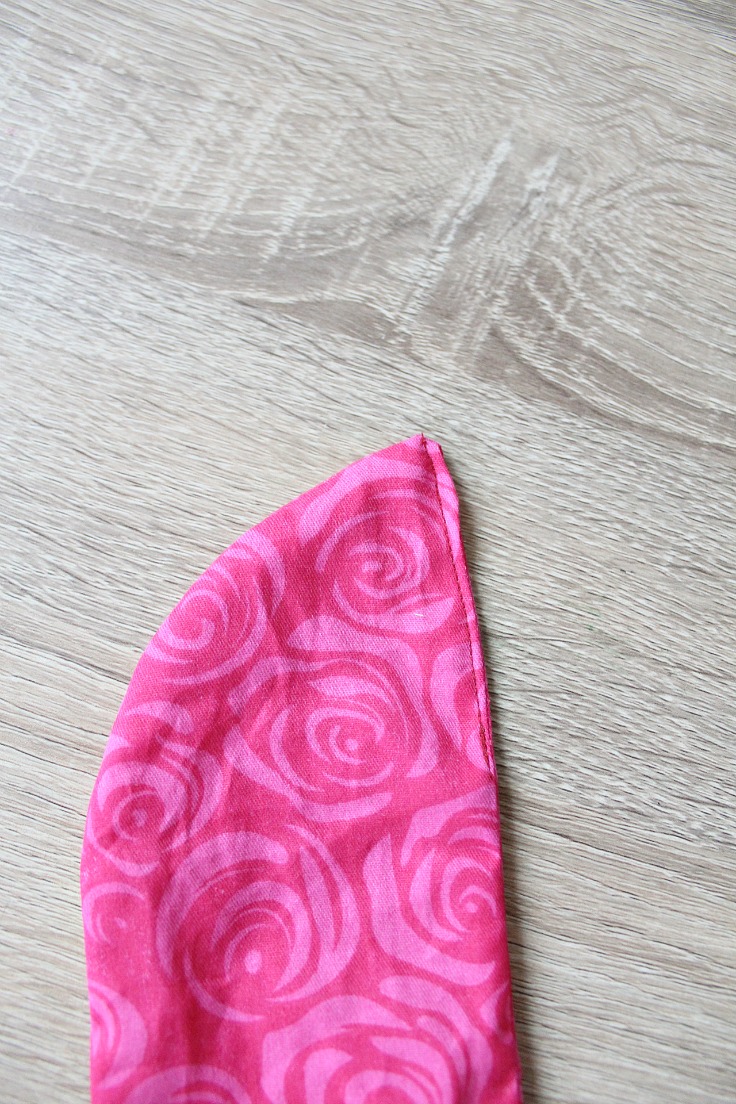 Finger press and iron press
Gather the sleeve using a loose stitch setting on your machine. Back stitch at one end, where you start sewing the loose stitch. When finish stitching, leave at least 6 cm = 2″ long thread out. Pull fabric with one hand and on one thread with the other hand. Gather as much as you like.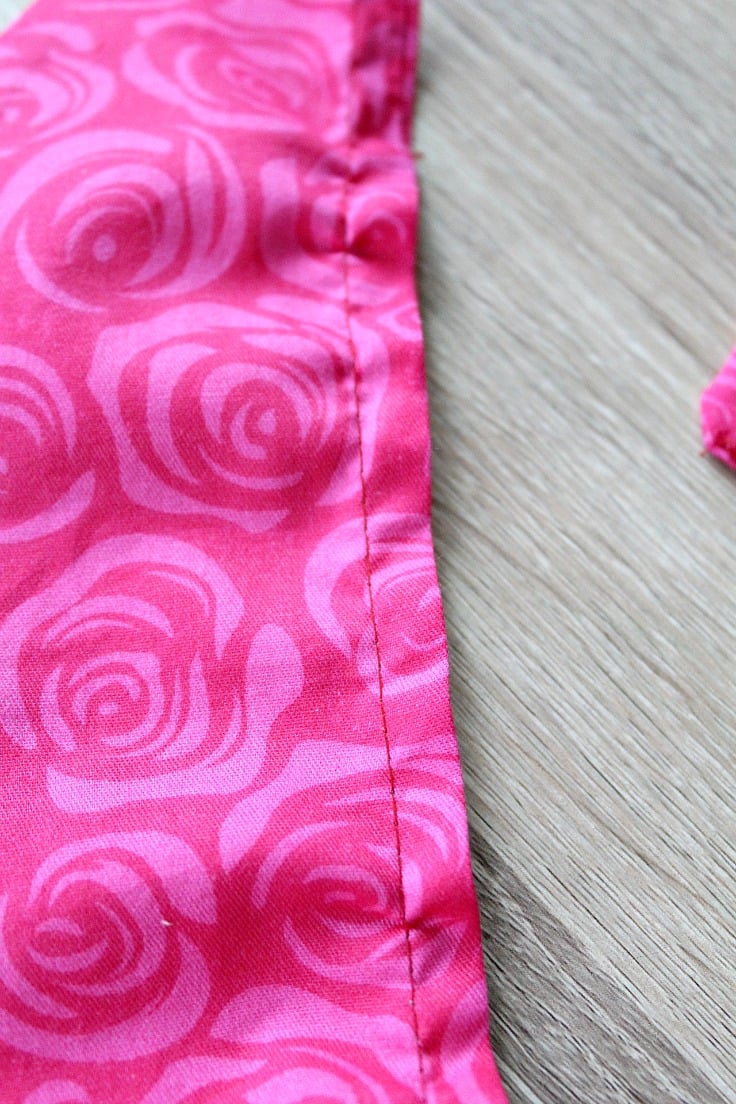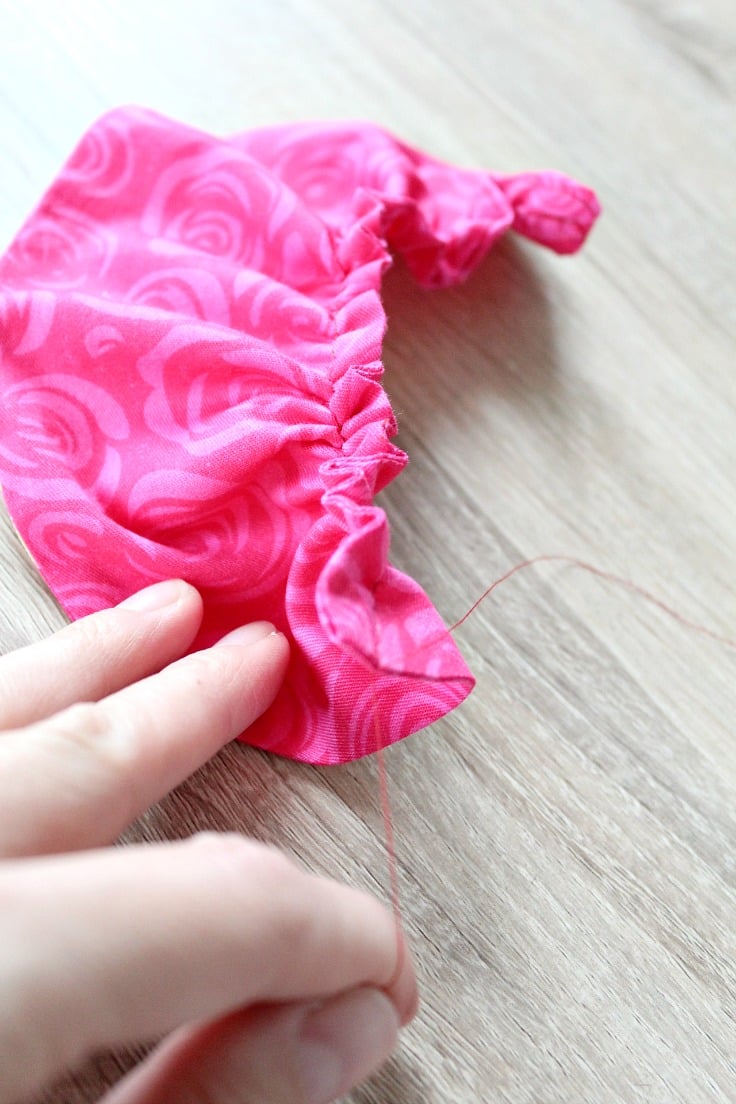 Repeat for the other sleeve
Attaching sleeves to bodice
Take your bodice, place the sleeve in between outer and inner bodice fabric, with the outer right side out, pin the sleeve centered on the hole for the neck and sew in place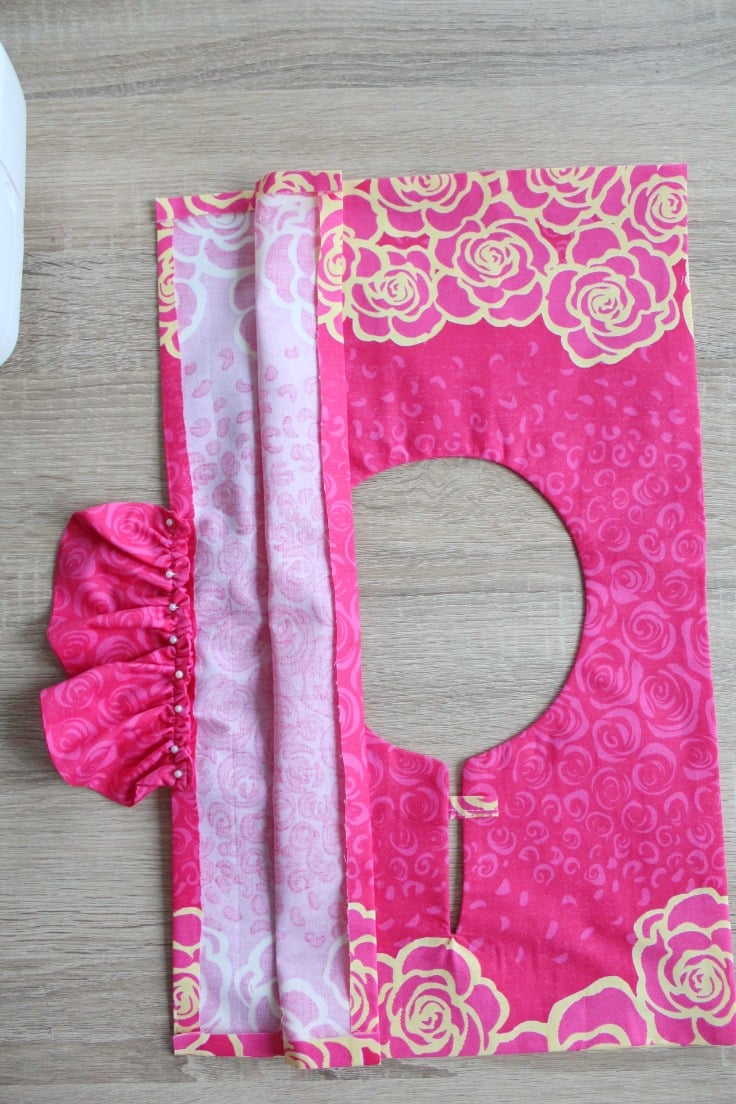 Place the outer bodice over and stitch all the way through, stopping 1″ before the ends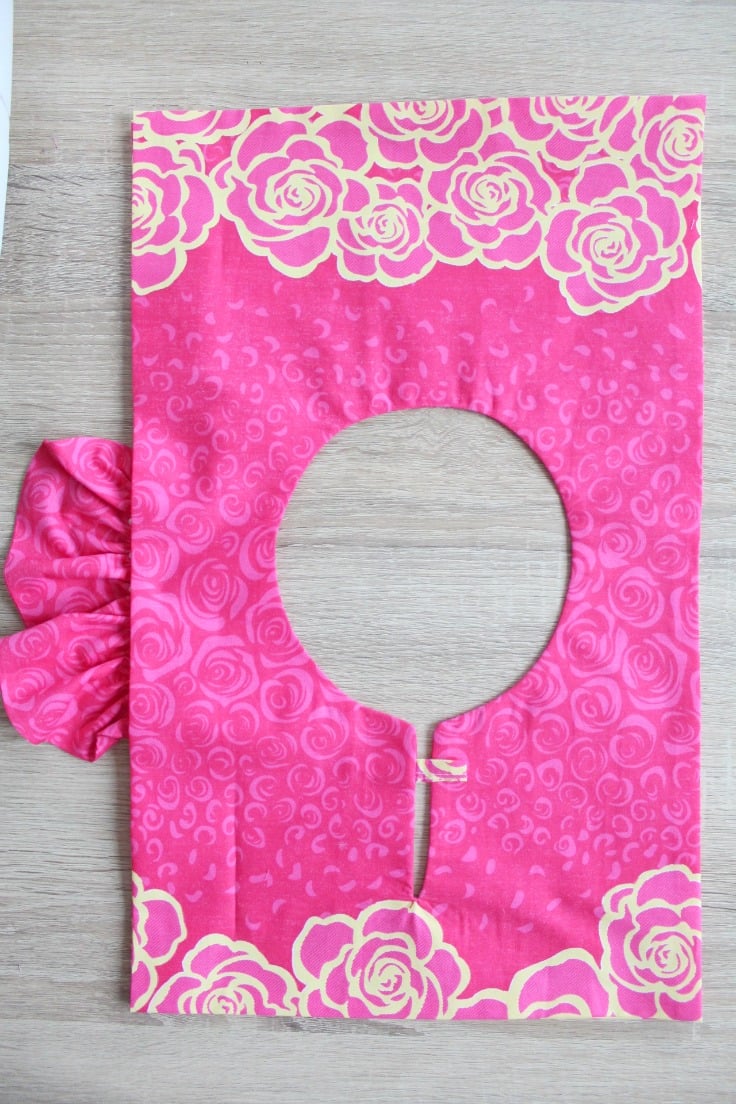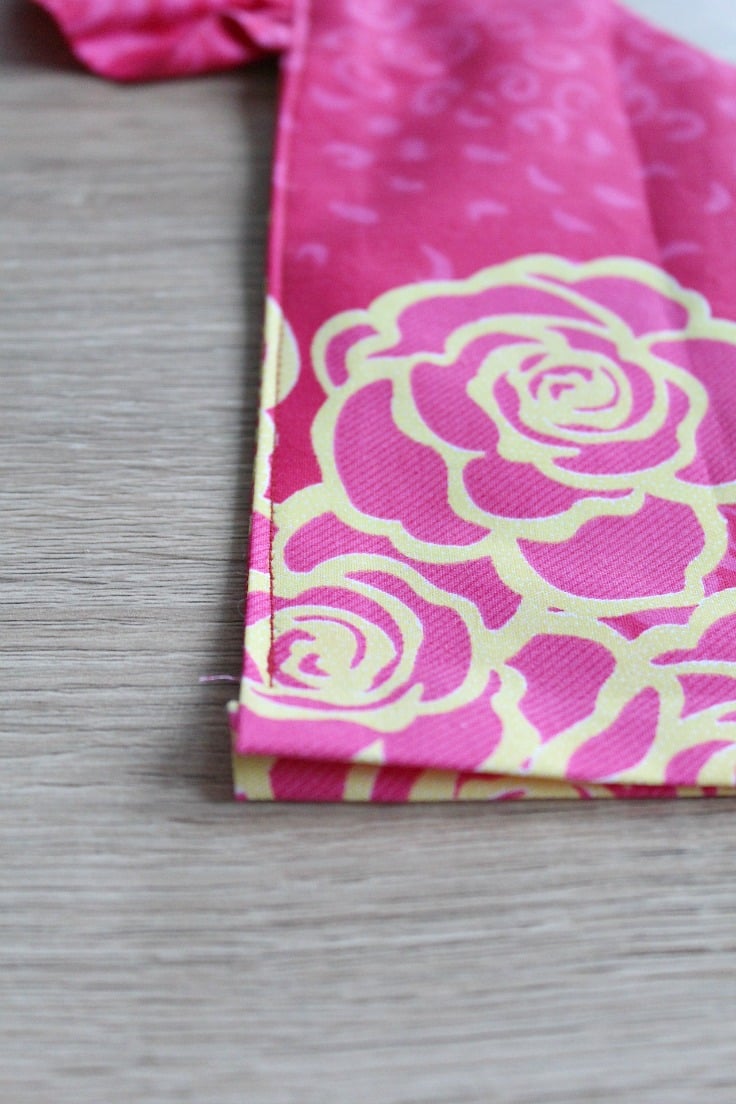 Super Simple Beginners Sewing Projects You Might Like:
Attaching skirt to bodice
Take your skirt fabrics and serge on all sides or fold fabric twice as indicated above to finish the seams. If you use a serger, fold fabric twice only on the hem. Sew 2 stitches on the hem.
Gather the skirt fabrics so that they match the bodice' width
Take bodice and place right side out
Place gathered skirt fabric right side out in between bodice fabrics and stitch to the inner bodice fabric.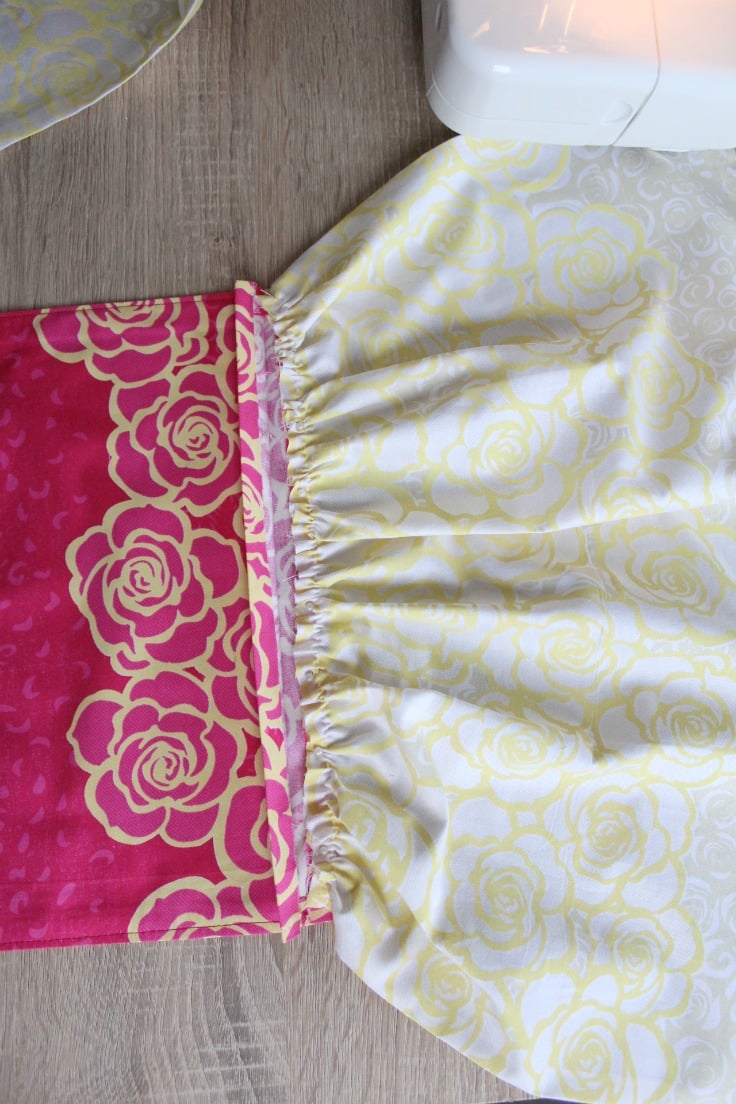 Place outer bodice over and stitch again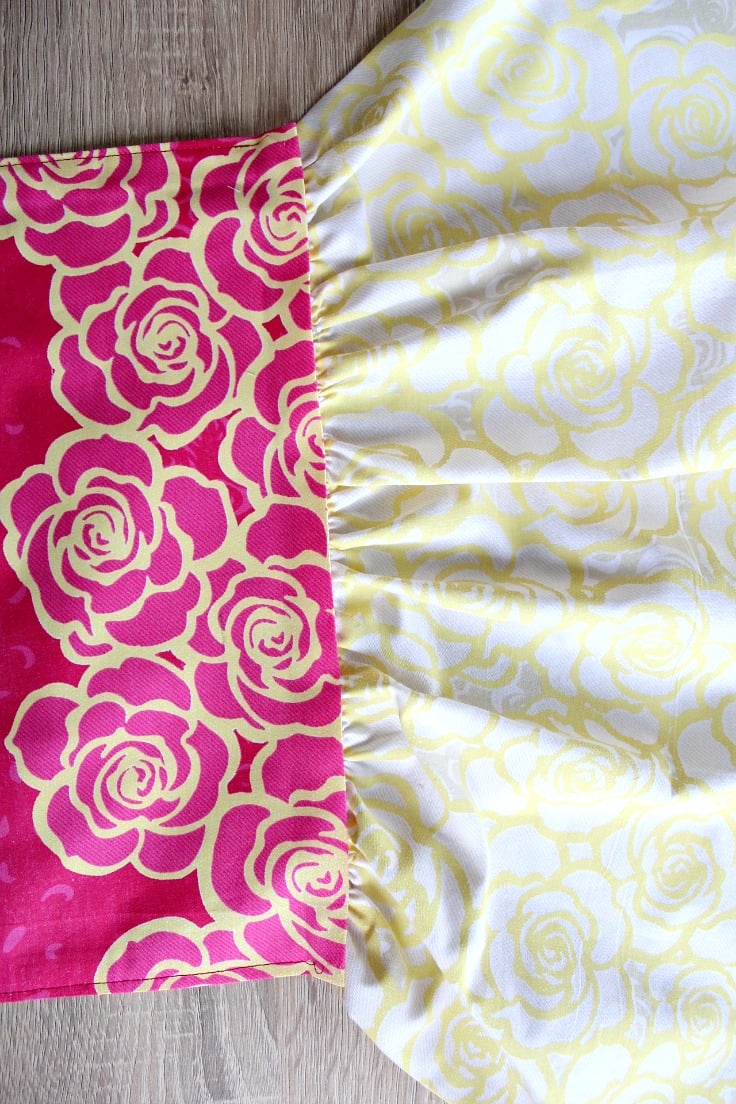 Now it should all look like this and all you have to do is stitch the sides together, starting from the hem and stopping 3″ past the body. I wanted this dress to be a surprise to my daughter and took the chance, I didn't have her try it on before sewing the sides but I suggest you don't skip this step as your dress might need some adjusting. If all fits well, just sew the sides up.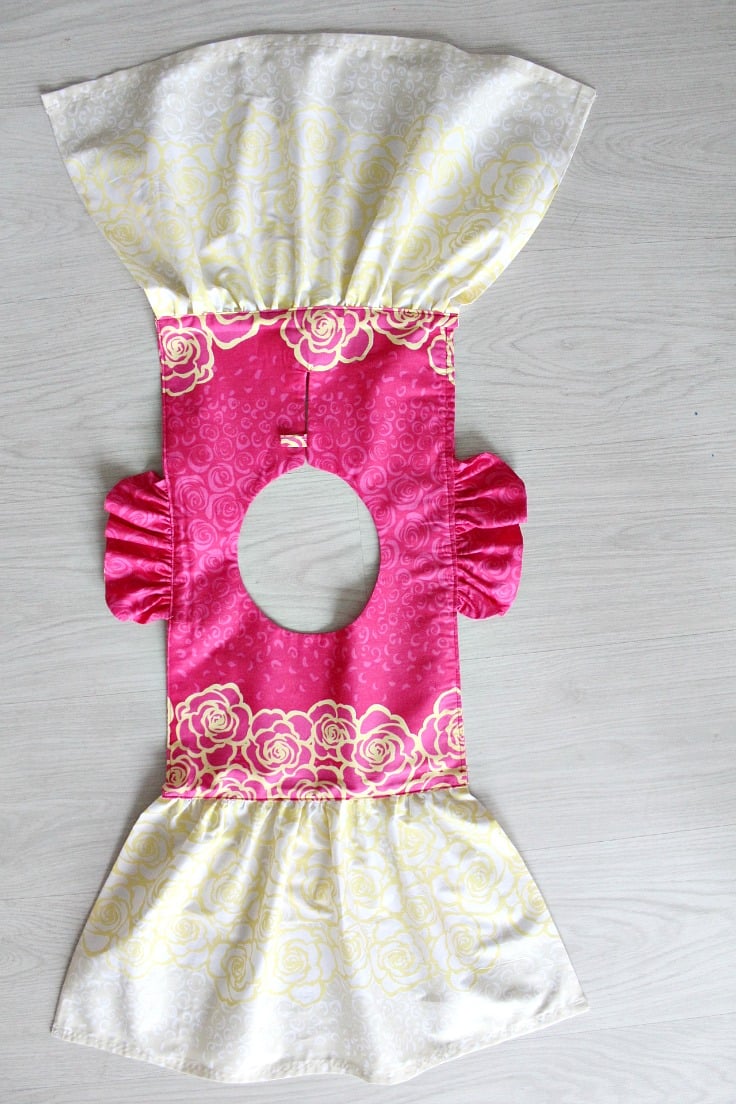 And you're done!! Enjoy your hard work and give yourself a good pat on the shoulder for an excellent job done!
Let me know in the comments below how your flutter sleeve dress turned out and please don't forget to rate this tutorial! Thanks!
---
---
Pin to save for later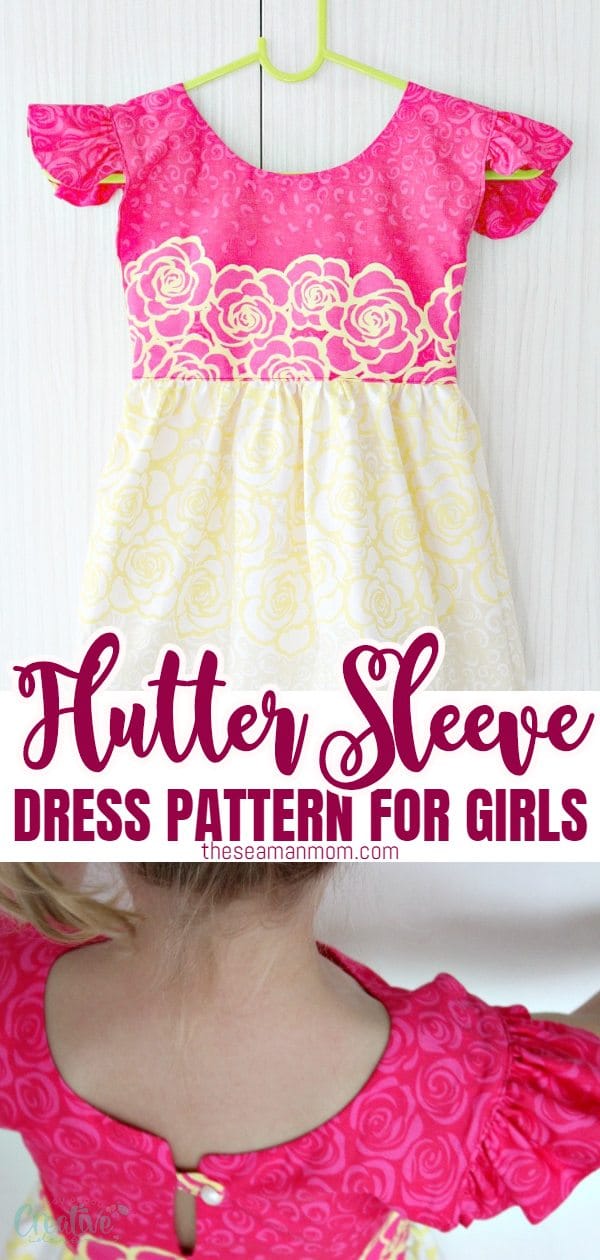 ---
---
Similar projects you will love
Easy Pillowcase Dress
Pillowcase dresses are not only super cute, even on ladies, but insanely easy to make too, perfect beginners project! Check it out here to see the how to!


Paper Bag Skirt Easy Beginners Project
A Paper bag skirt is probably the easiest piece of garments you could create! You won't believe how simple and quick this is!


Little Girls Gathered Dress Sewing Tutorial
This simple gathered dress is perfect for any season, roomy and comfortable and so easy to sew!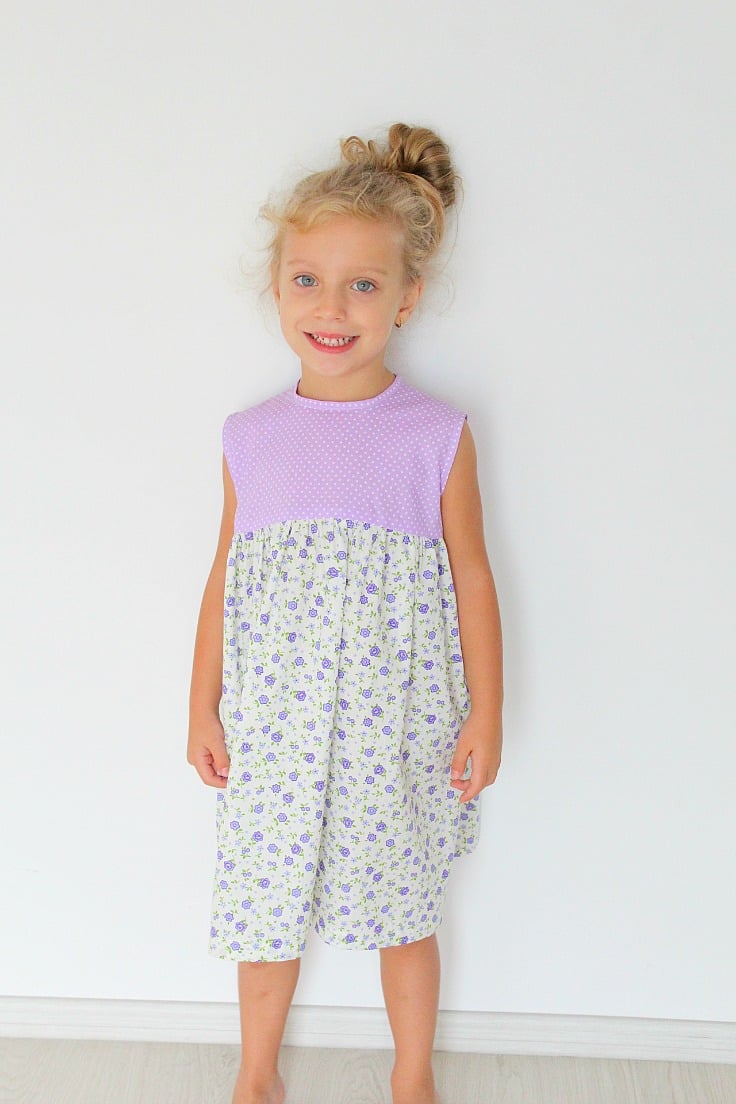 A line sleeveless dress for girls
This A line dress is incredibly easy to make and looks cute on any girl! Also comfortable to wear and if sewn in the right fabric, could be a great formal dress!

---
Most Popular Sewing Articles
How to sew a curved hem beginners sewing tutorial
Curved hems are so pretty, especially for dresses or circle skirts. Here is an easy method that will give you a smooth, neat finish.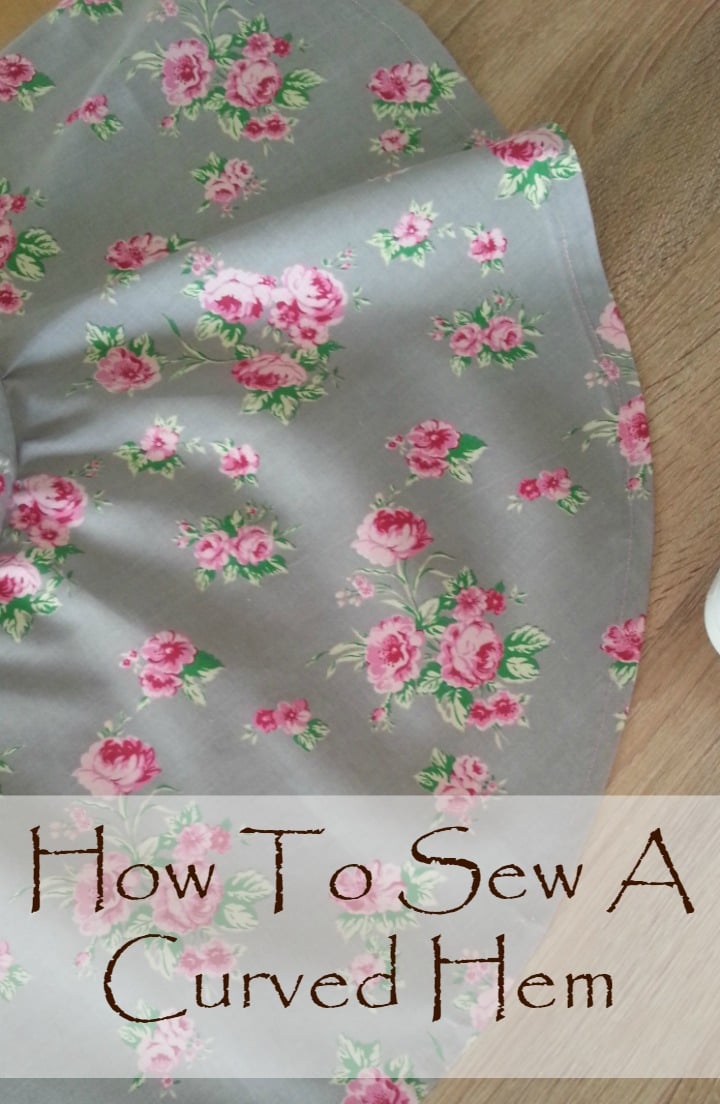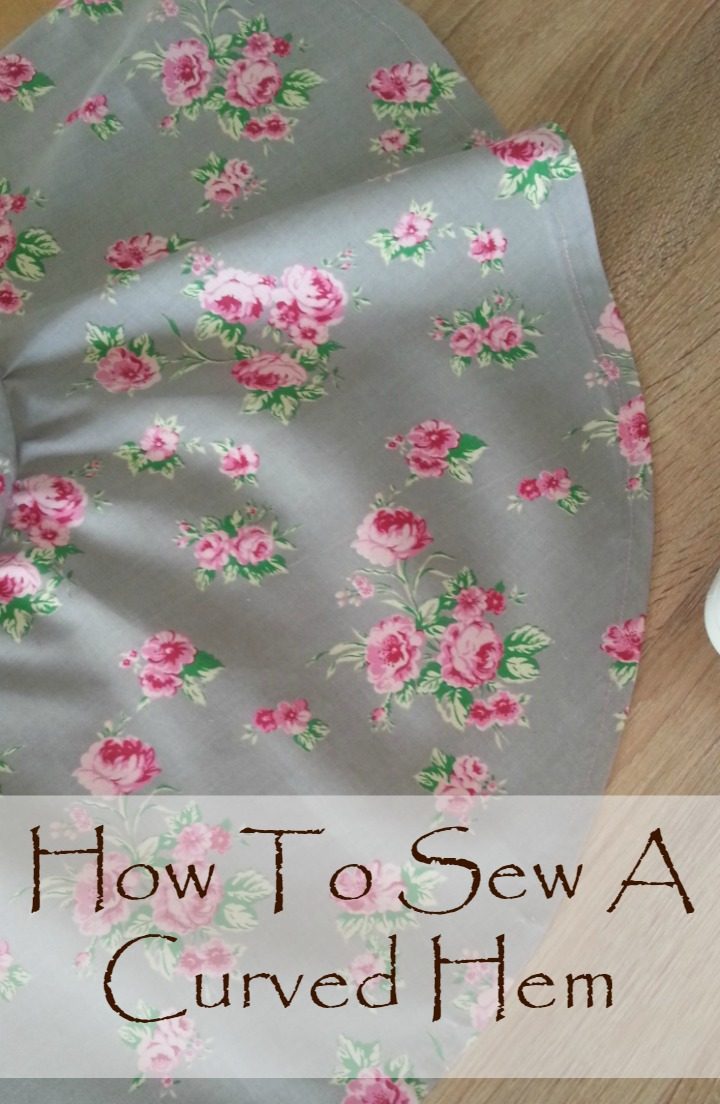 How to make your own laminated cotton fabric
Love sewing with laminated fabric or vinyl? Make your own with this super easy method, in the color and pattern you love!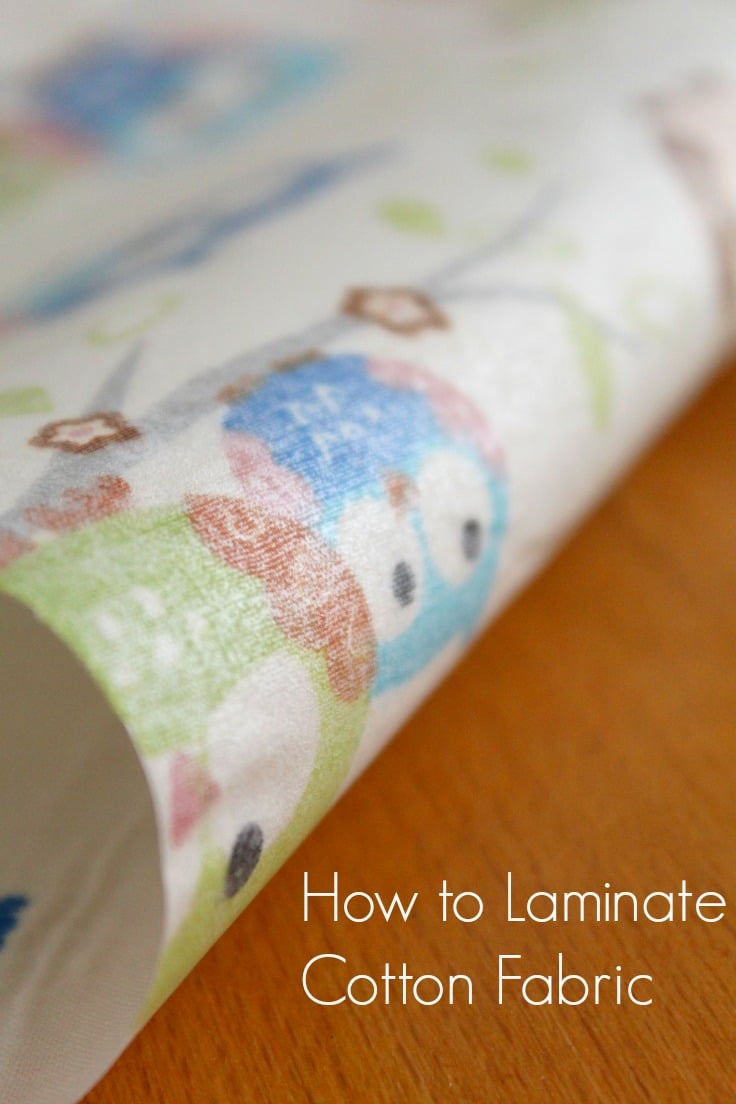 How to make corded bag handles sewing tutorial
Corded bag handles are so nice and look professional! This simple and quick tutorial will teach you how to make your own!