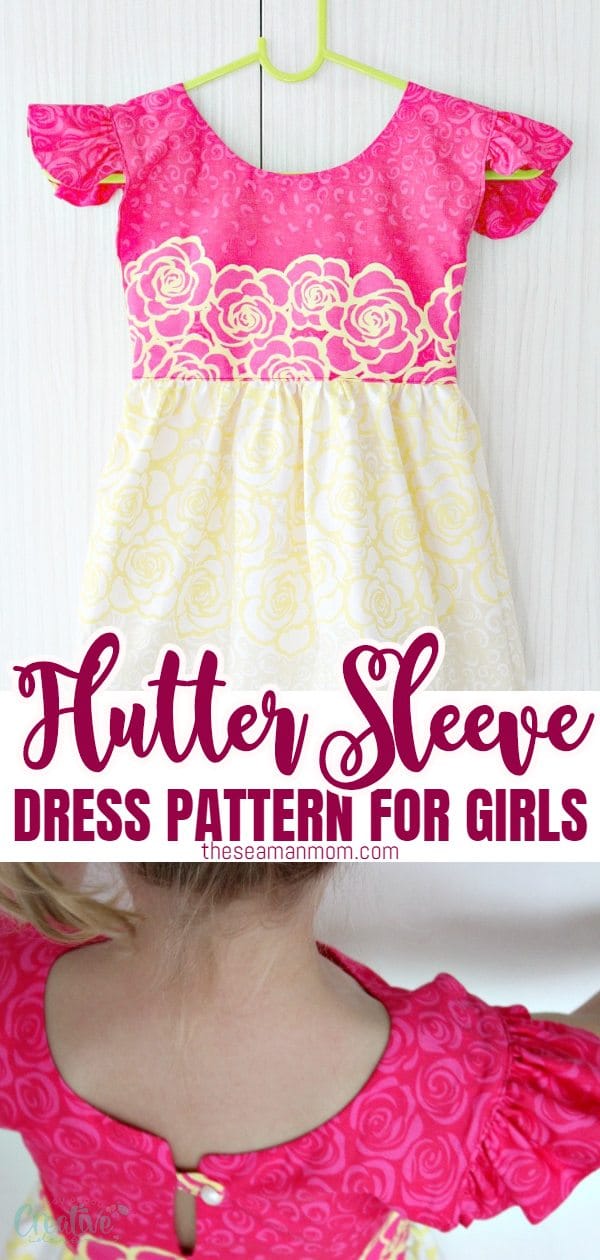 Flutter dress pattern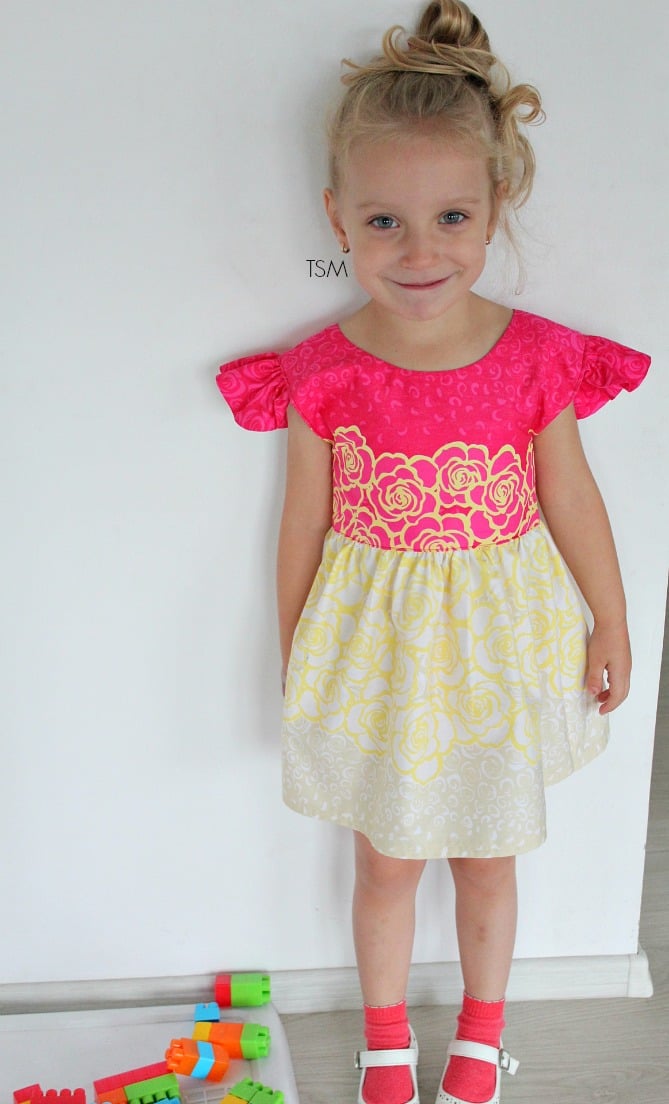 Materials needed:
100 % cotton fabric in 2 different patterns – fabric 1 for bodice and sleeves and fabric 2 for skirt (optional; you can use same fabric for both bodice & skirt): 64 cm W x 100 cm H for bodice = 25″ W x 39″ H; 136 cm W x 40 cm H for sleeves = 53 " W x 16″ H; 122 cm W x 68 cm H for skirt = 48″ W x 26″ H)
contrast or matching thread
Sewing machine and serger if you have
ruler
baking paper to draw the pattern
1 button
small piece of ribbon, fabric, elastic or lace to make a loop for the button
Directions for the Flutter sleeve dress pattern:
Preparing the fabrics
Please note conversions from cm to inches are approximate.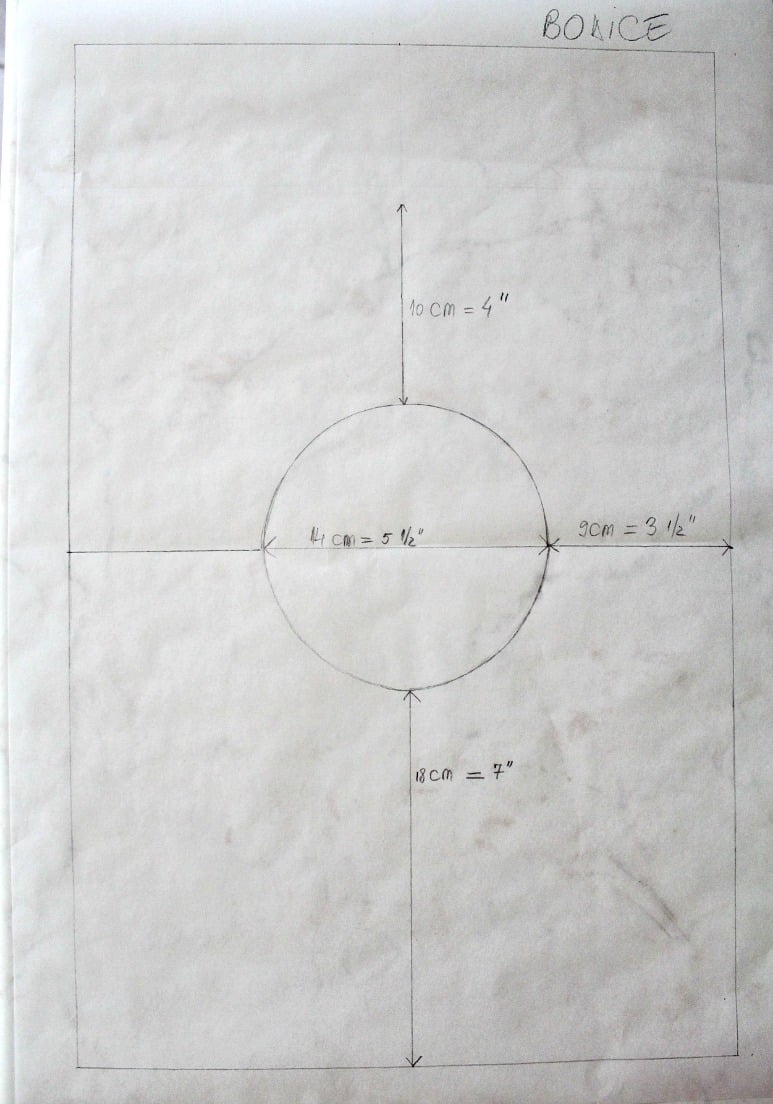 Start by cutting the fabrics for the Bodice: 2 times 12″ x 20″ – Fabric 1
Cut 4 piece of 13″ x 4″ – Fabric 1
Then cut 2 pieces of 24″ x 13″ for the skirt – Fabric 2 (if you want to make the skirt longer add an inch or two to the height)
Making the bodice
Put bodice fabrics together facing wrong side
Decide which one is going to be the outer bodice
On the "outer" bodice fabric draw a circle for the neck using the measurements in the photo above.
Leave a 4″ slit in the back.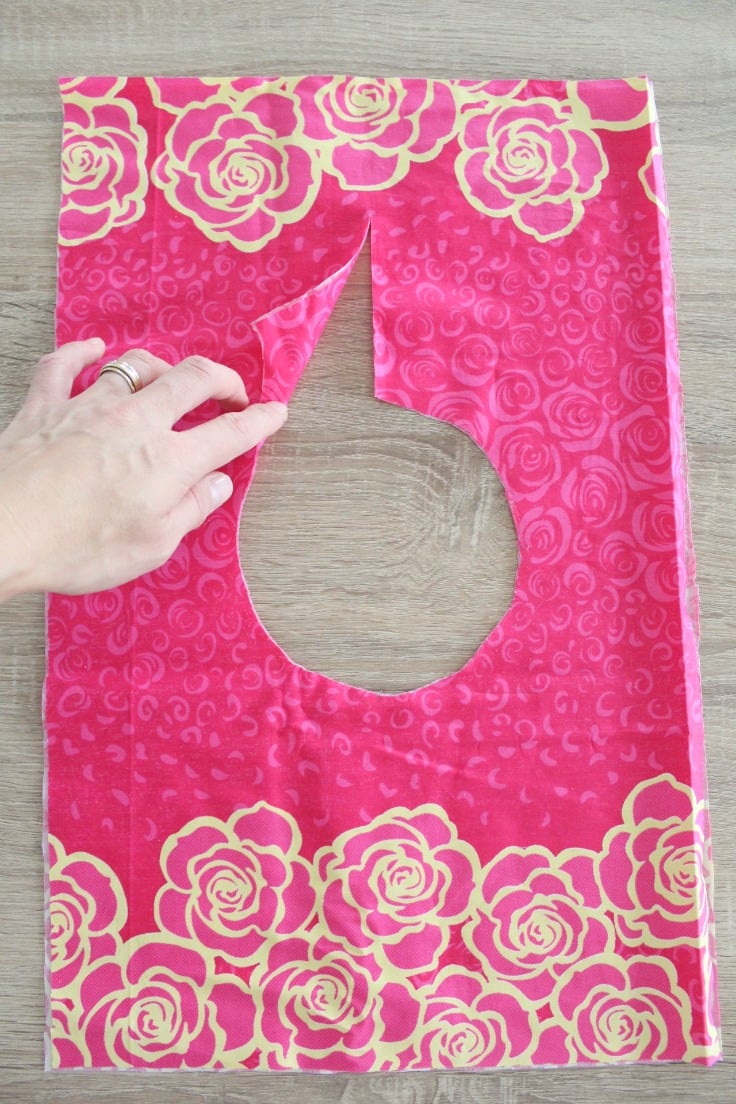 Cut out the circle and cut down the slit.
Put the bodice fabrics right side together
Take the lace, elastic, ribbon etc piece and make a loop
Place the loop in between fabrics, on the slit, as close to the top as possible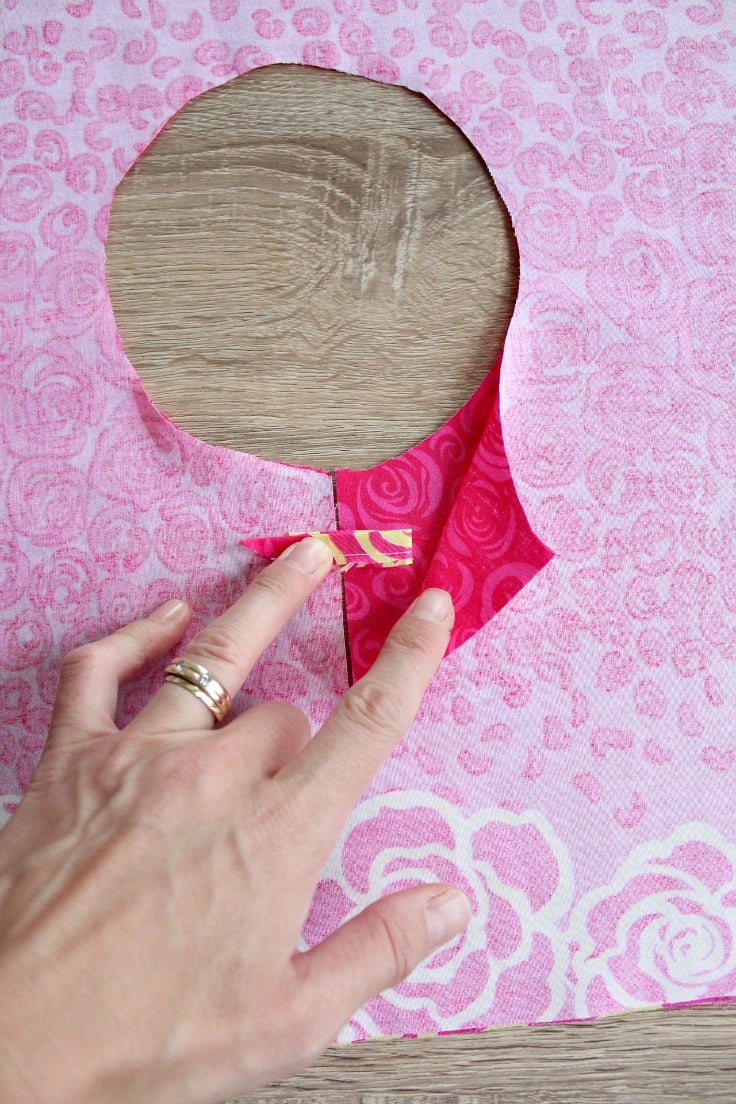 Sew the fabrics together with 1/8″ seam allowance, around the hole and line.
Clip around the circle as shown here.
Turn the fabrics right side out, finger press and iron press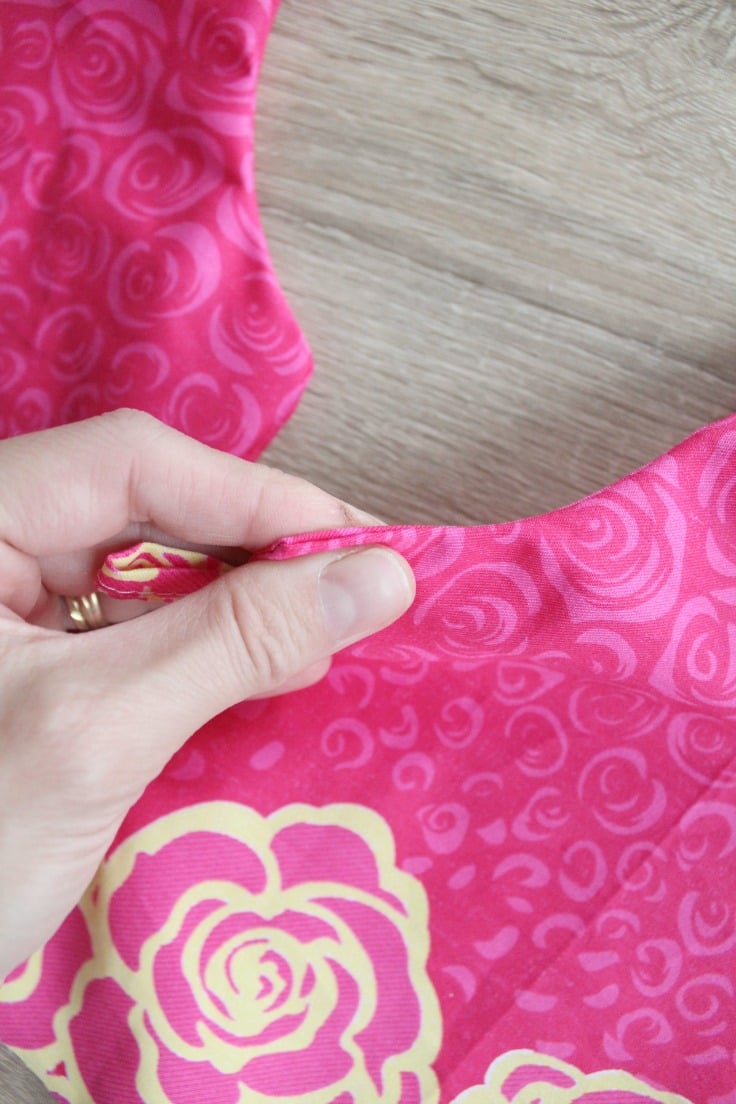 Serge the top and bottom edges of the bodice. If you don't have a serger, use the zig-zag stitch on your machine to finish seams or fold fabric in twice, 1/8″ each fold (note: this works well on thin to medium fabrics only)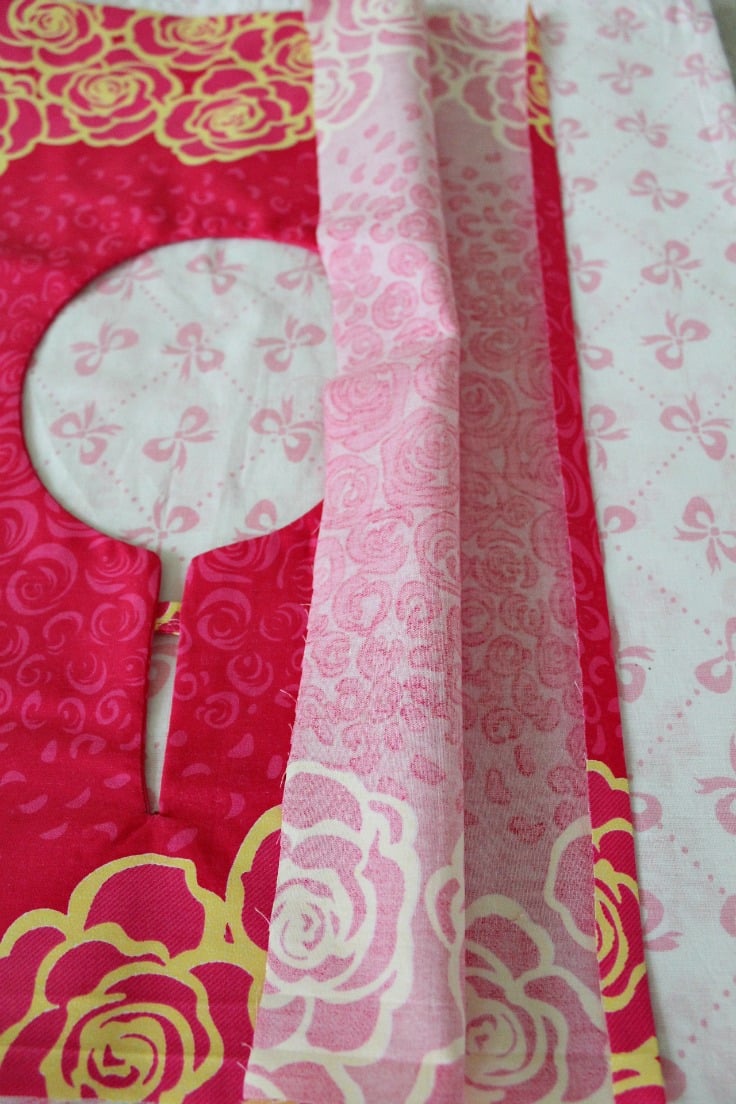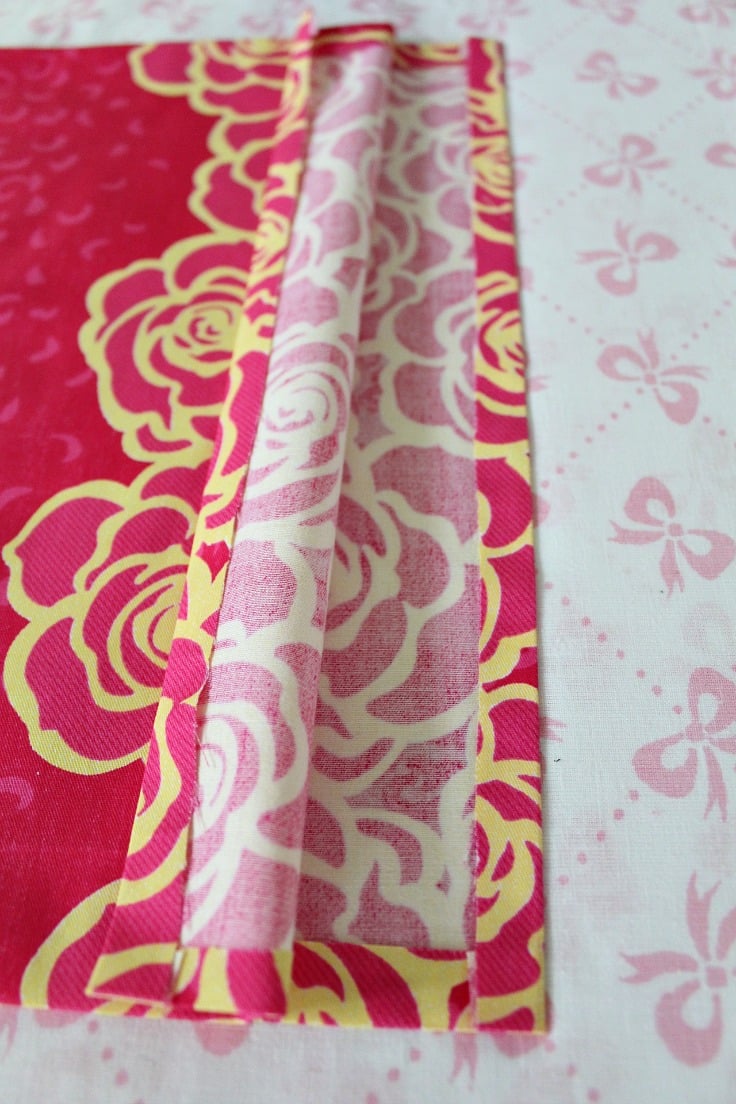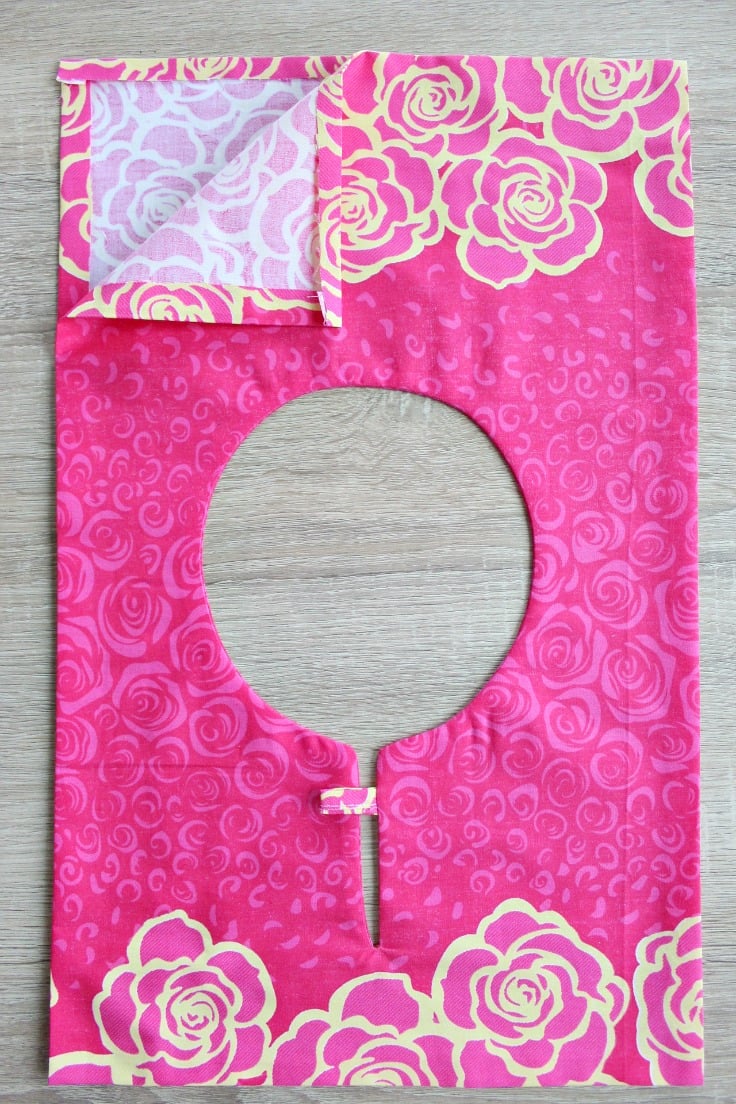 Little Girls Dress Patterns & Tutorials you might find useful: