St. Patrick's Day Coffee cup cozy
Article may contain Amazon & affiliate links. As an Amazon Associate I earn from qualifying purchases at no additional cost to you.
Are you looking for an easy yet beautiful St. Patrick's Day sewing project for you or your friends? Look no more! I have something that will raise the Irish spirit of everyone you know: an easy and cute coffee cup cozy!
Coffee cup cozy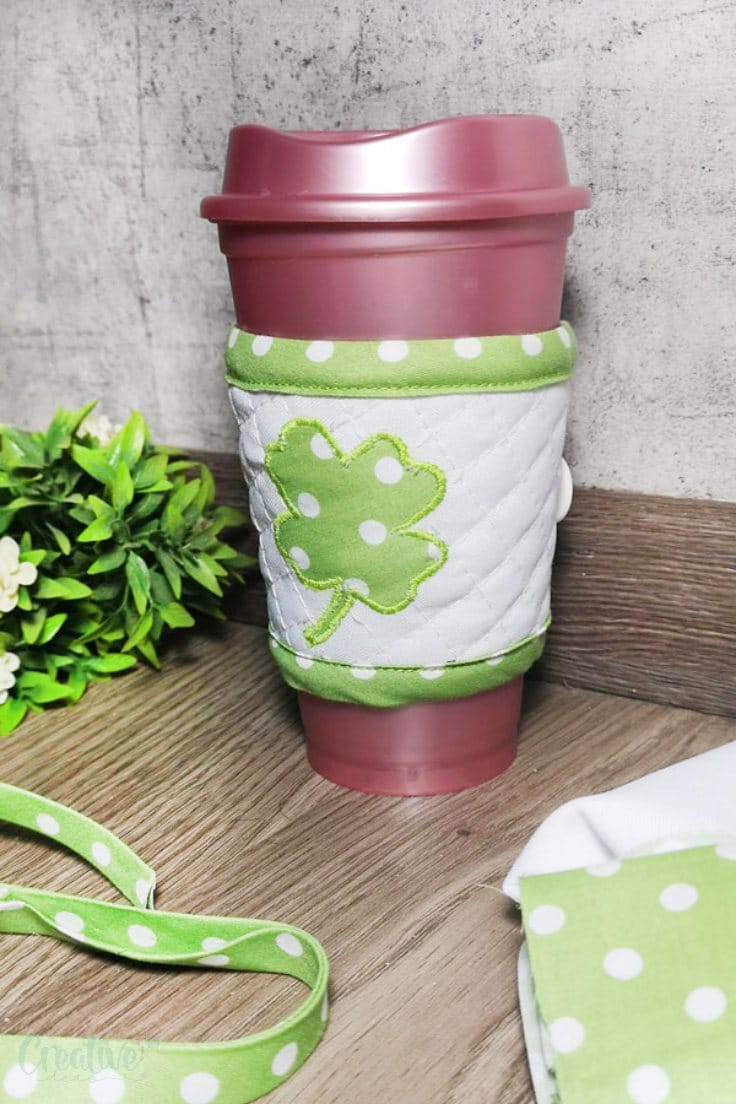 Has it ever happened to you, that you really want to give something nice to your loved ones but you just really don't have the time to sew for all of them? With that in mind and with St. Patrick's Day almost here Dafhtne at My Golden Thimble decided to create a themed coffee cup cozy that she could give to her closest friends.
Because let's face it! Everyone loves coffee! Especially those office working friends so this coffee cup cozy is perfect for everyone!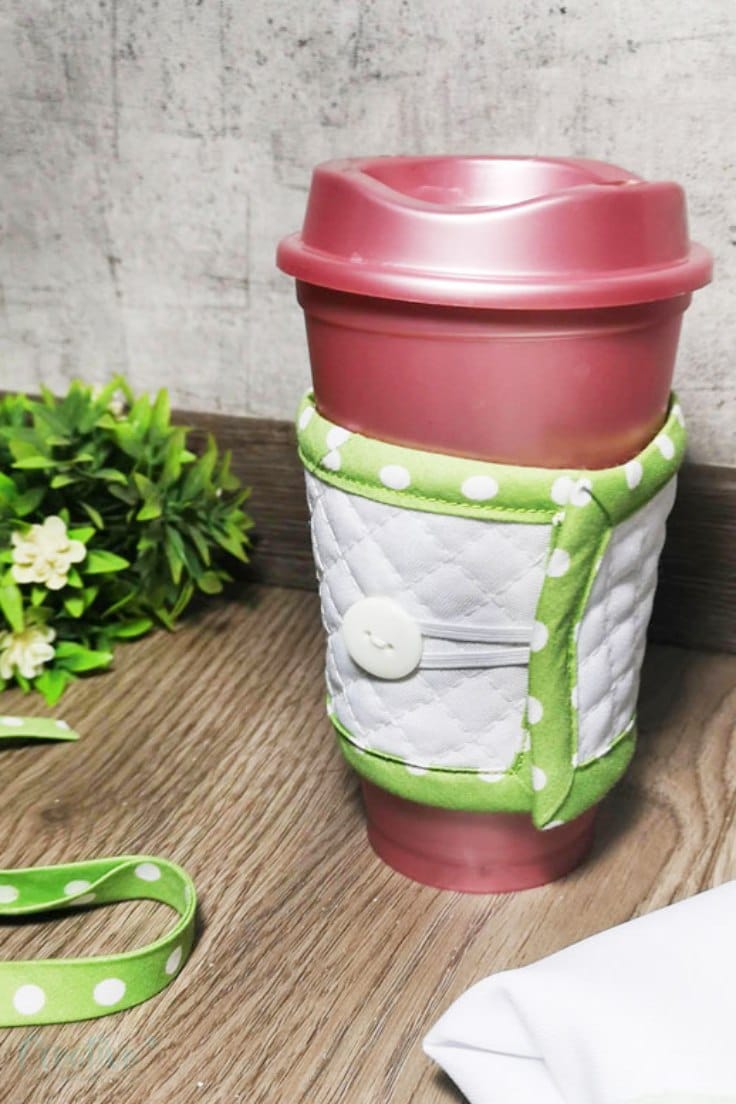 More sewing for home projects you'll love:
For this tutorial, you can use any scraps you have lying around your sewing room and some batting too. Dafhtne decided to quilt this coffee sleeve and finished it with her own homemade bias tape (find everything you need to make your own bias in this complete series). This really increased the appeal of the design, as you can see.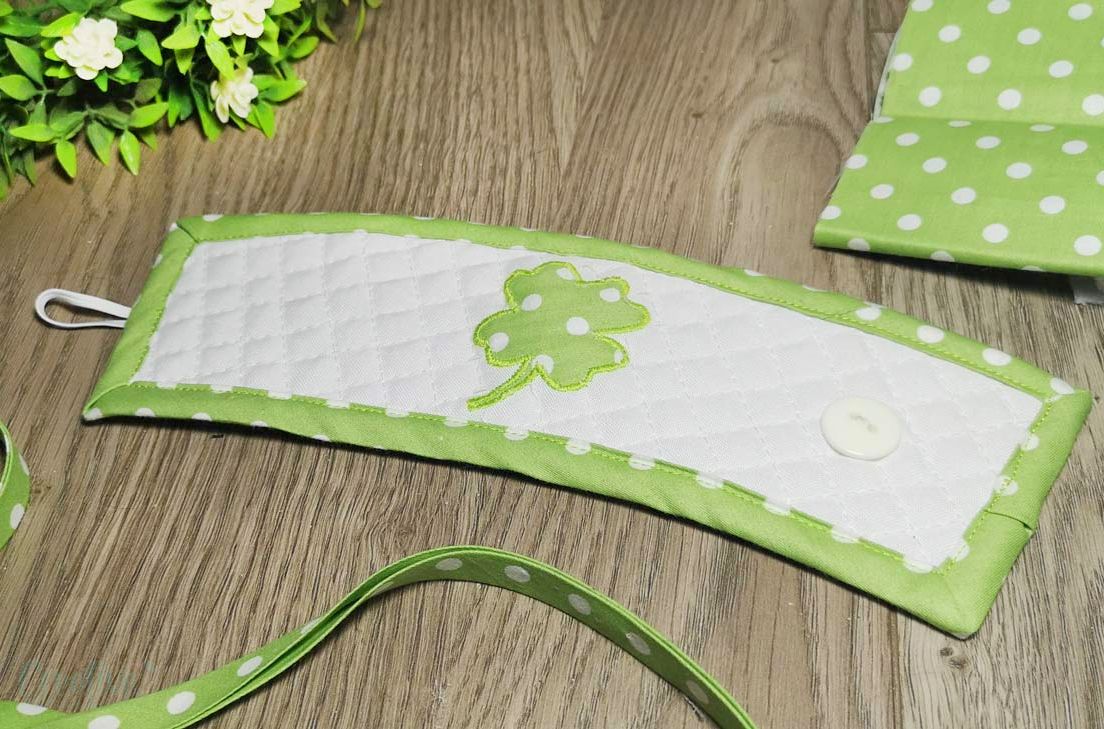 If you prefer, you can skip the quilting and just sew the coffee cup cozy pattern on the wrong sides and turn it inside out. But honestly is such a small piece that it is worth the extra step or 2.
Are you ready? Grab your coffee sleeve template and let's make something beautiful for our coffee cups!
DIY coffee cup sleeve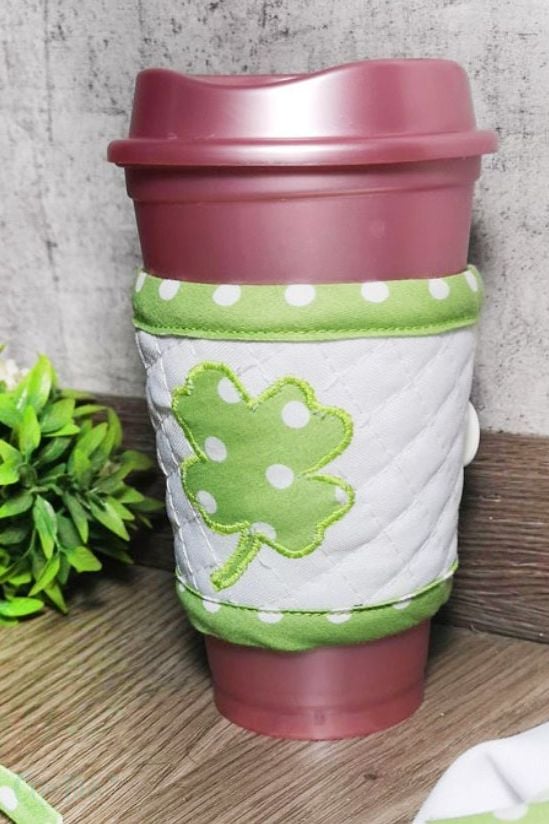 Materials:
Two 12″ by 5″ rectangles of white fabric
One 12″ by 5″ rectangle of batting
A scrap of green polka dot fabric
One medium button
Green and white thread
Directions:
1. Start by cutting 2 layers of the sleeve pattern in white fabric.
2. Cut off the clover out of the sleeve pattern and trace it over one of the layers. I used my yellow chalk.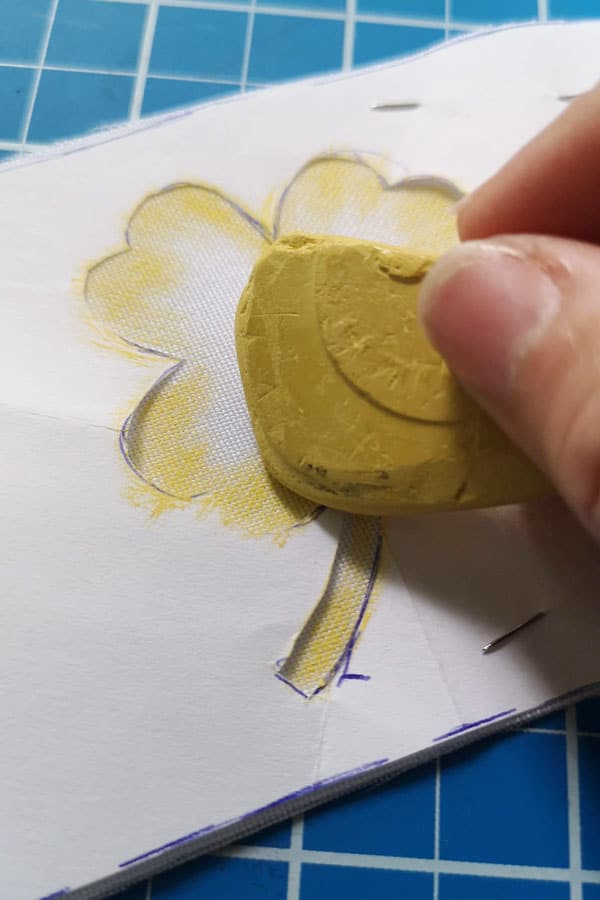 3. Pin the square of green fabric behind the clover and sew along the traced line.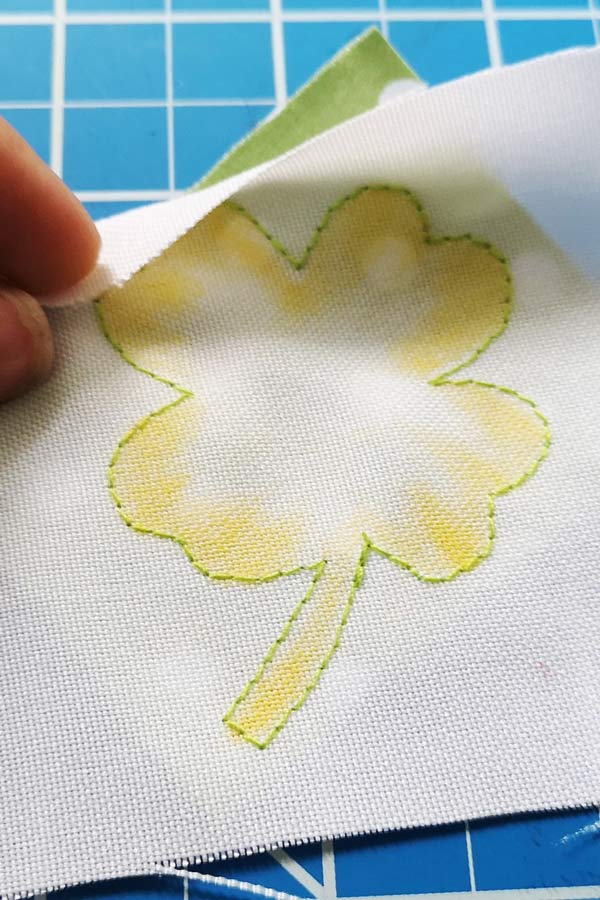 4. Cut the excess green fabric from behind the layer and the inside white fabric of the clover on the front of the layer.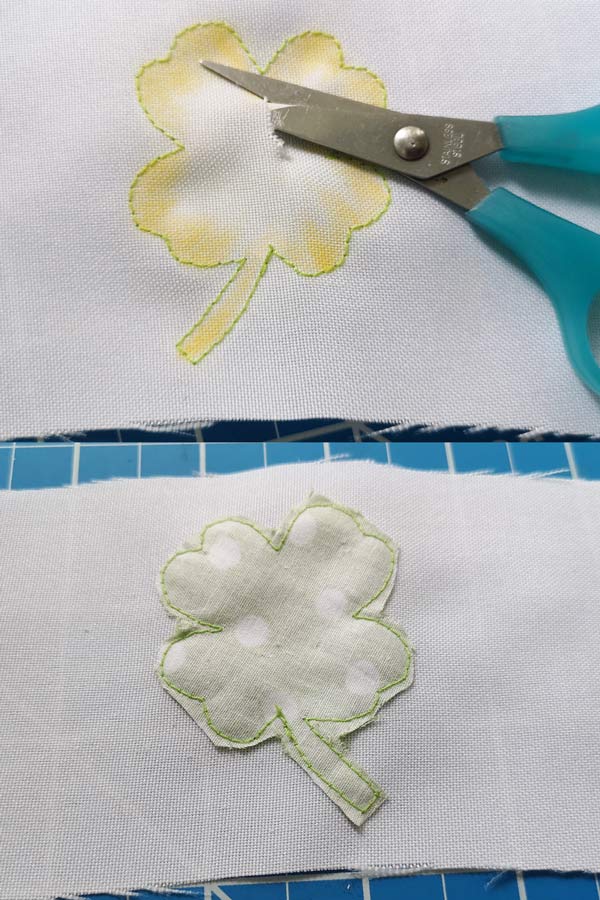 5. Select a narrow zigzag stitch on your sewing machine and sew along the edge of the clover.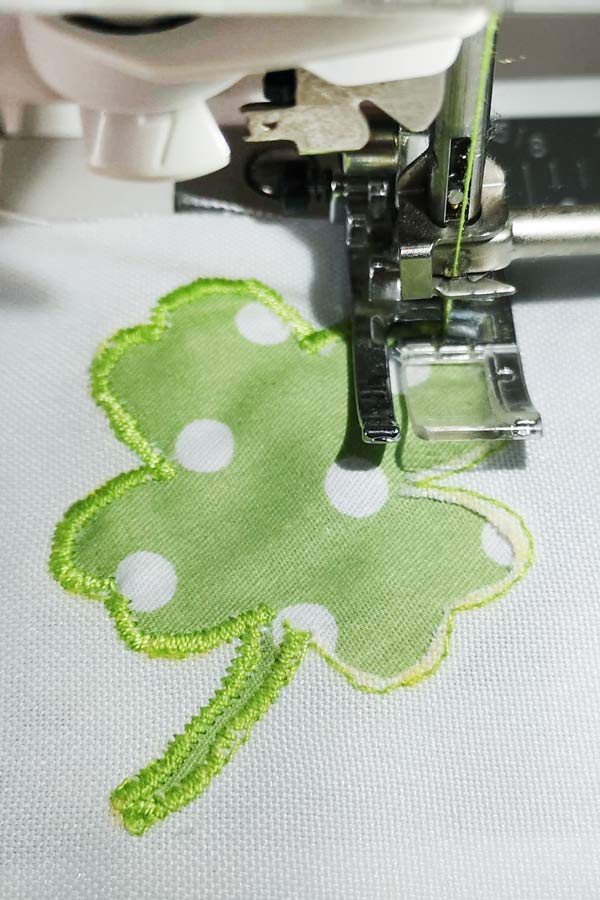 6. Make a sandwich with the plain layer of white fabric, the batting and the layer with the clover. Pin it and quilt it.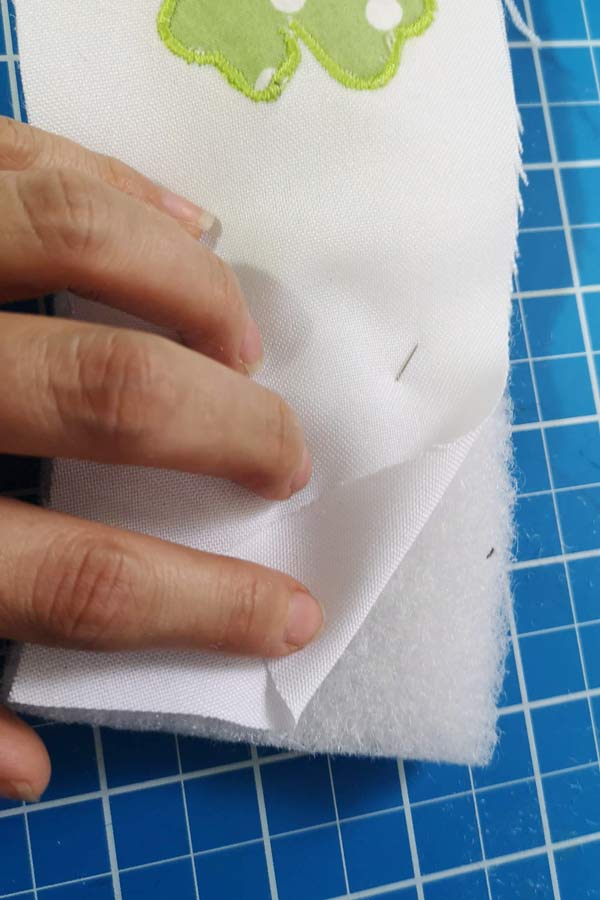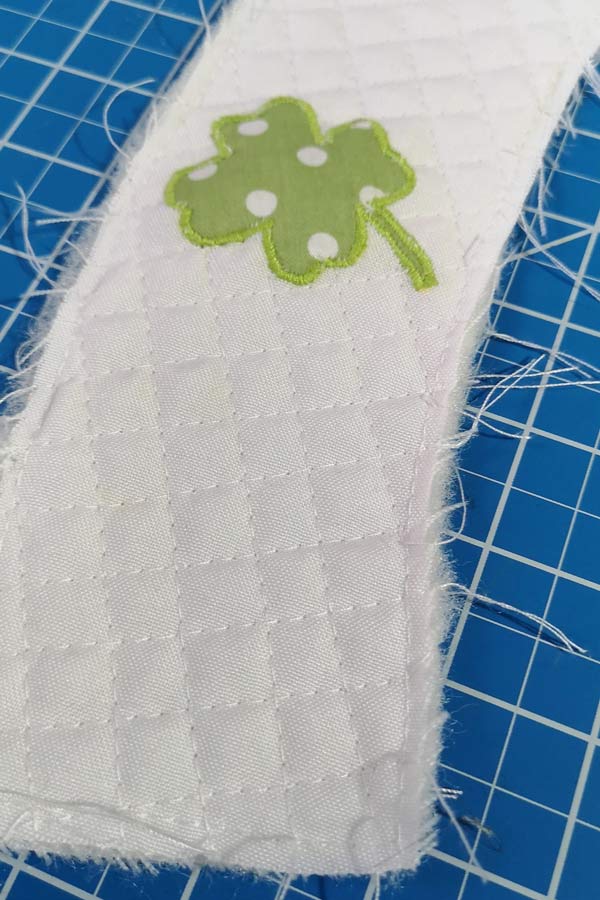 7. Baste stitch by hand the bias tape around the coffee sleeve before sewing it with your machine. Sew the corners as indicated in this tutorial. Close the bias binding edges on one of the sides of the sleeve (you might find this tutorial useful).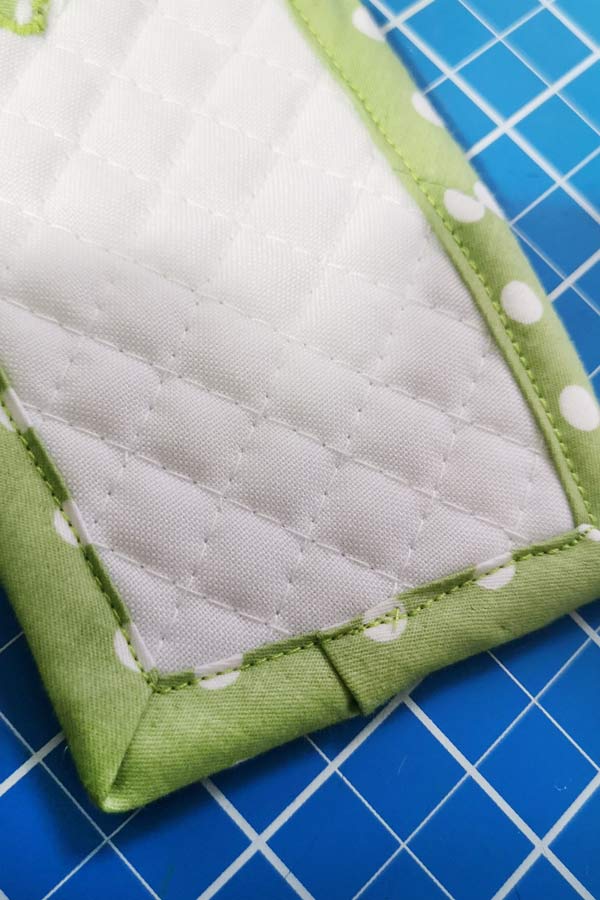 8. Cut 2″ of elastic and sew it on one side of the sleeve.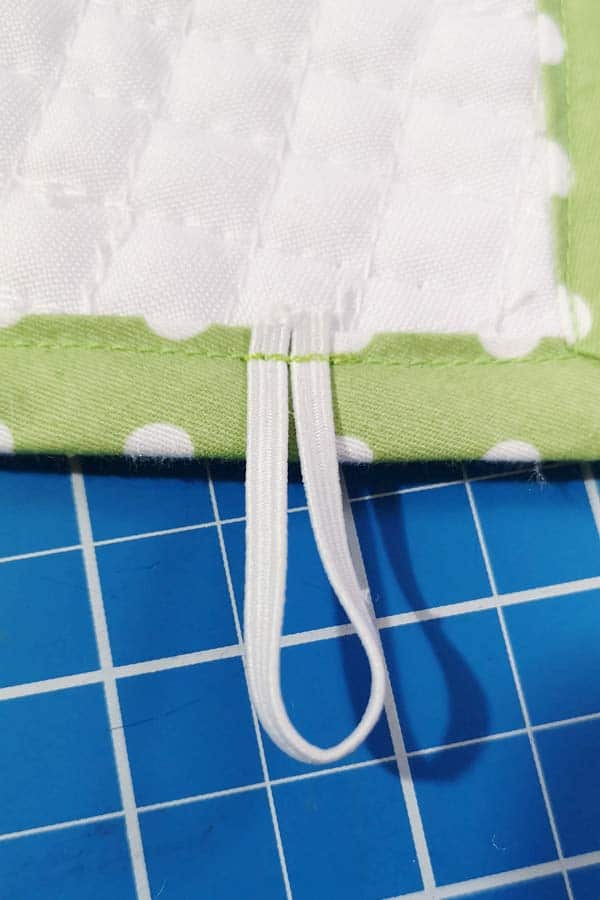 9. With the help of your cup close the cozy coffee sleeve and pin where the button should be.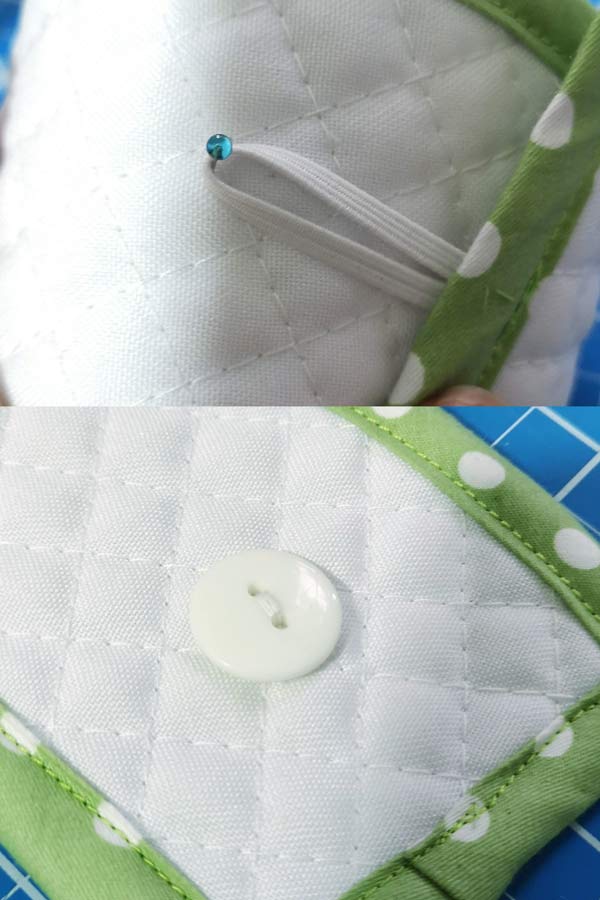 10. Sew the button on the other end of the sleeve.
And that's it! Now you are ready to rock your St. Patrick's Day!!
If you liked this tutorial, visit Dafhtne at My Golden Thimble for more tutorials and projects! Dafhtne shares everything sewing and craft related articles. On her site you can find easy crafts, amazing sewing projects, step by step sewing tips and hacks and also sewing patterns for you, your family and your home.
Pin to save for later
Most popular sewing projects: