Having custom made curtains doesn't have to be expensive! Make your own with this easy peasy DIY curtains tutorial! Perfect beginner sewing project!
DIY Curtains Sewing Tutorial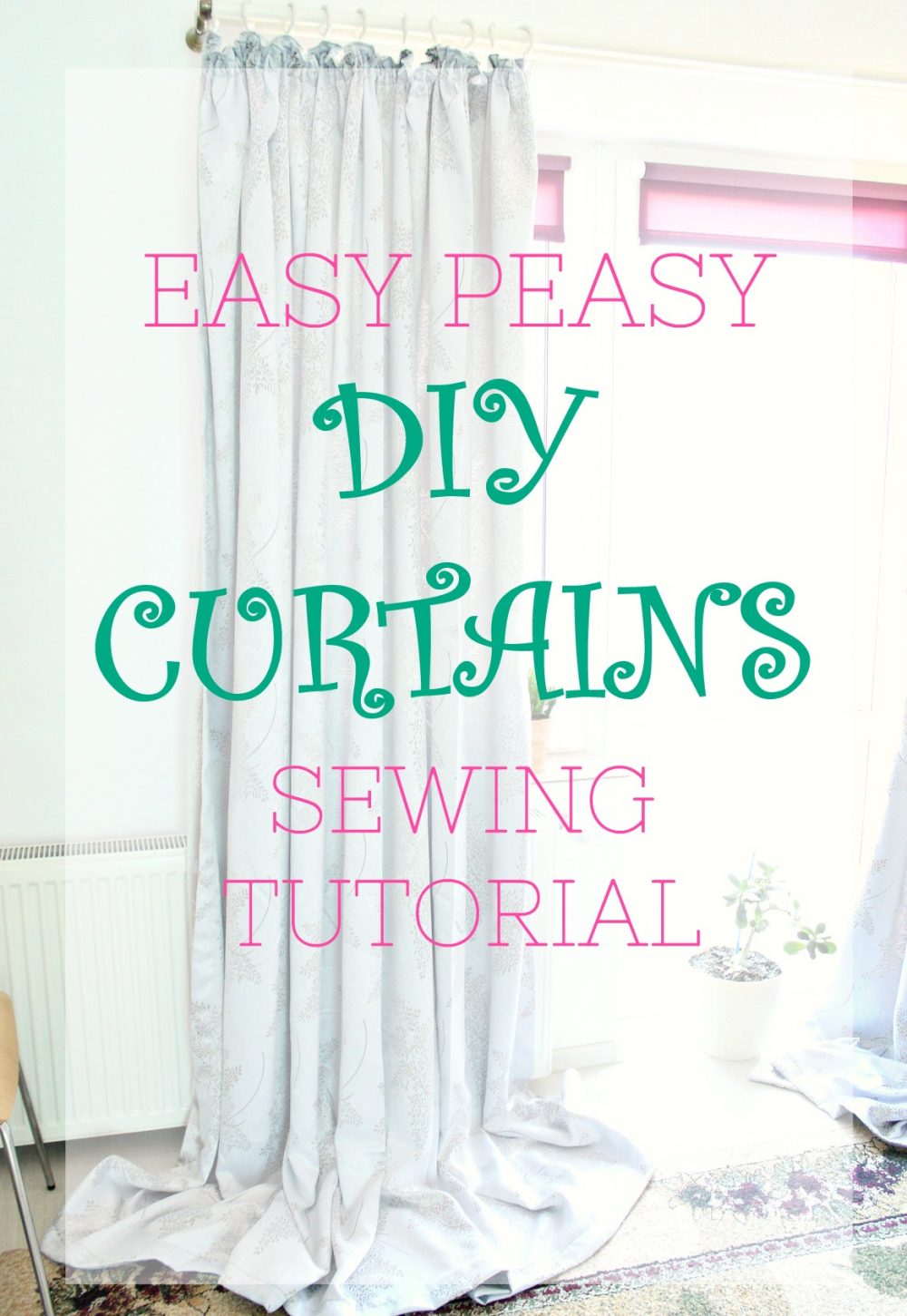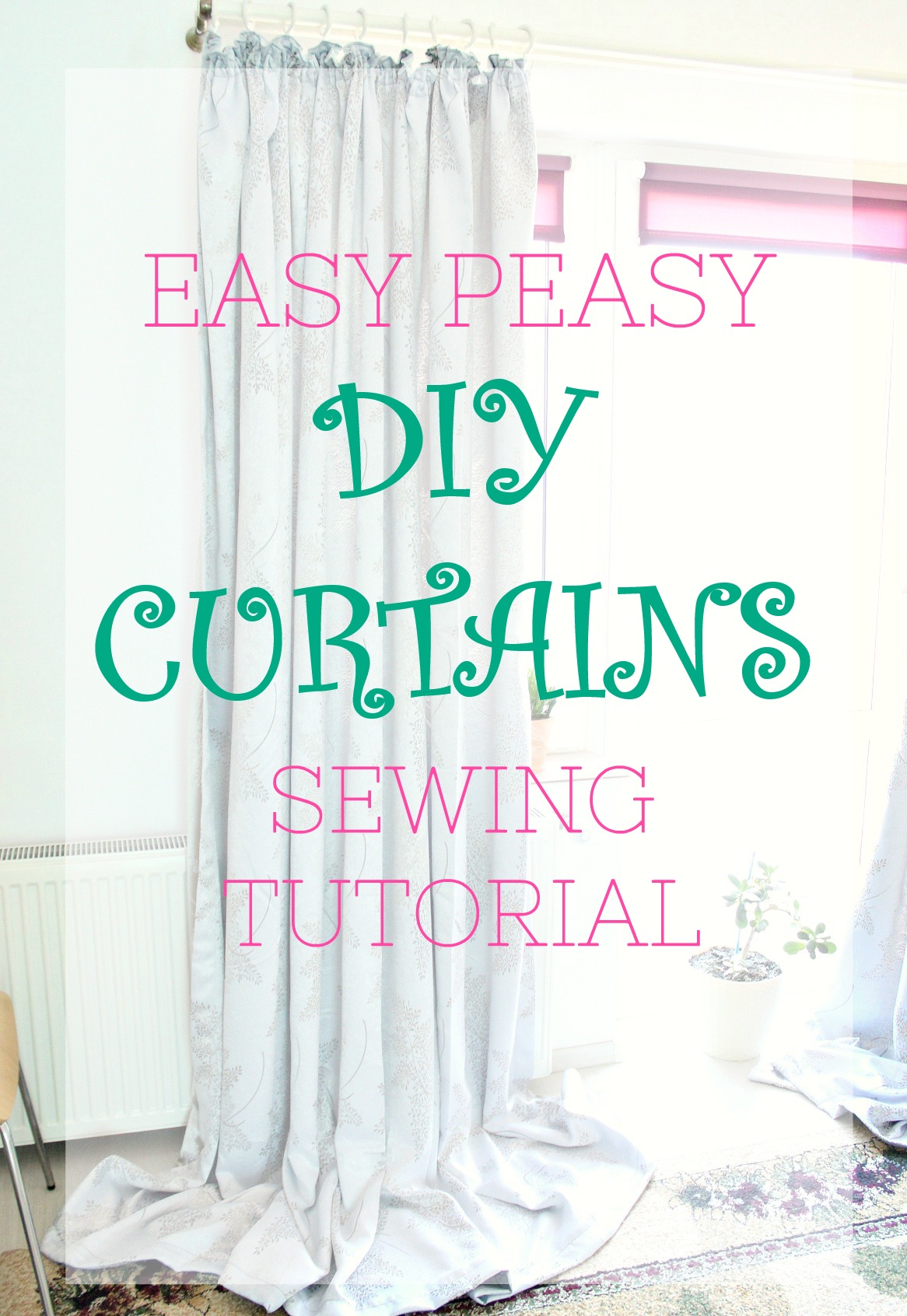 The perfect curtains are hard to find, from fabric to design to length etc. So why not make your own? This super easy DIY curtains tutorial will show you how! If you know how to sew a straight stitch, you're perfect for this project. Great for beginners!
Buying curtains can get super expensive too, especially when you have to buy loads of them. My house had no curtains, I needed over 300 ft in curtains and that would've cost me a leg and an arm. But I decided to make my own, even though I knew this is so time consuming. But since it's such an easy project, it would be such a shame not to sew my own diy curtains.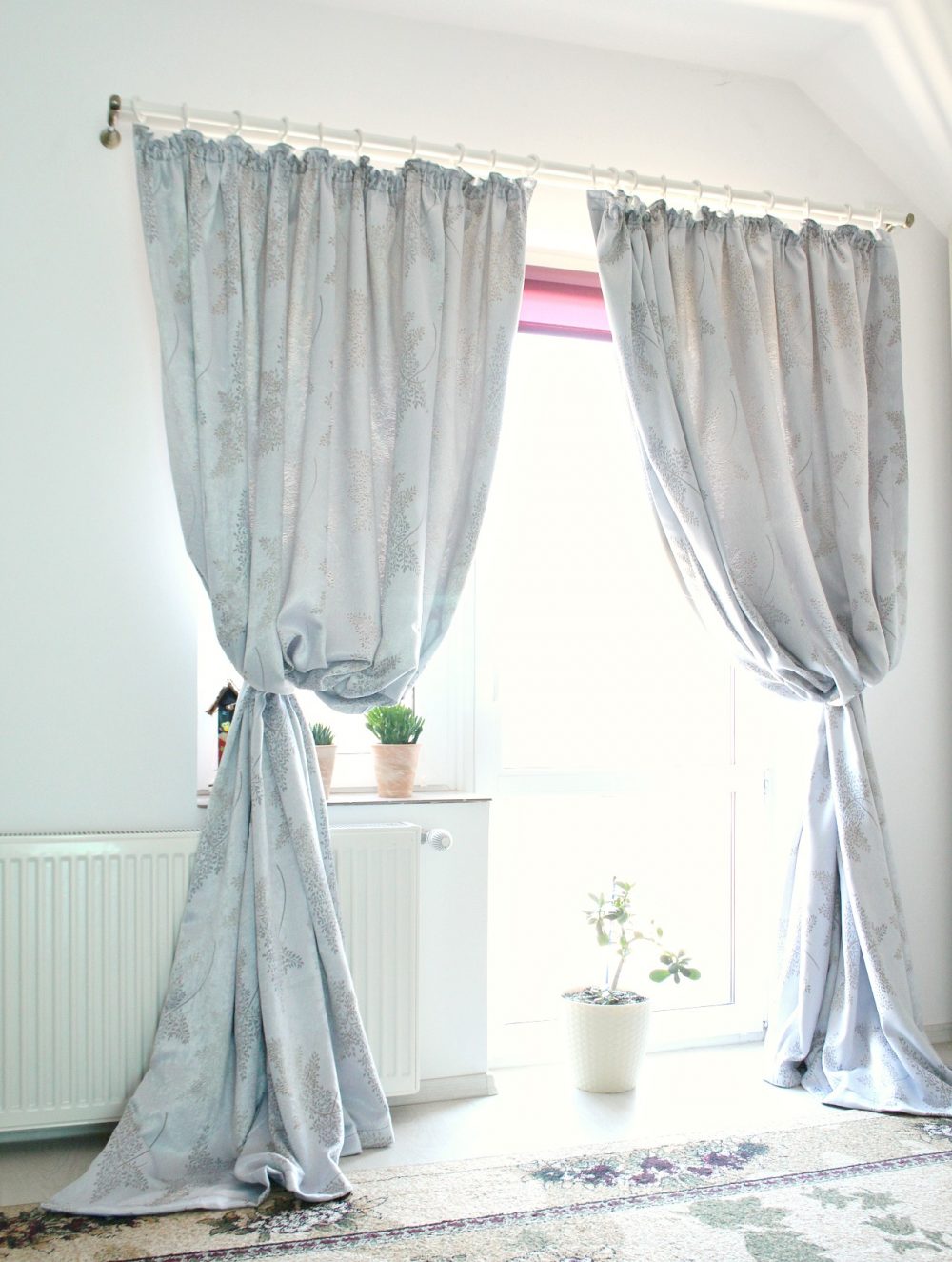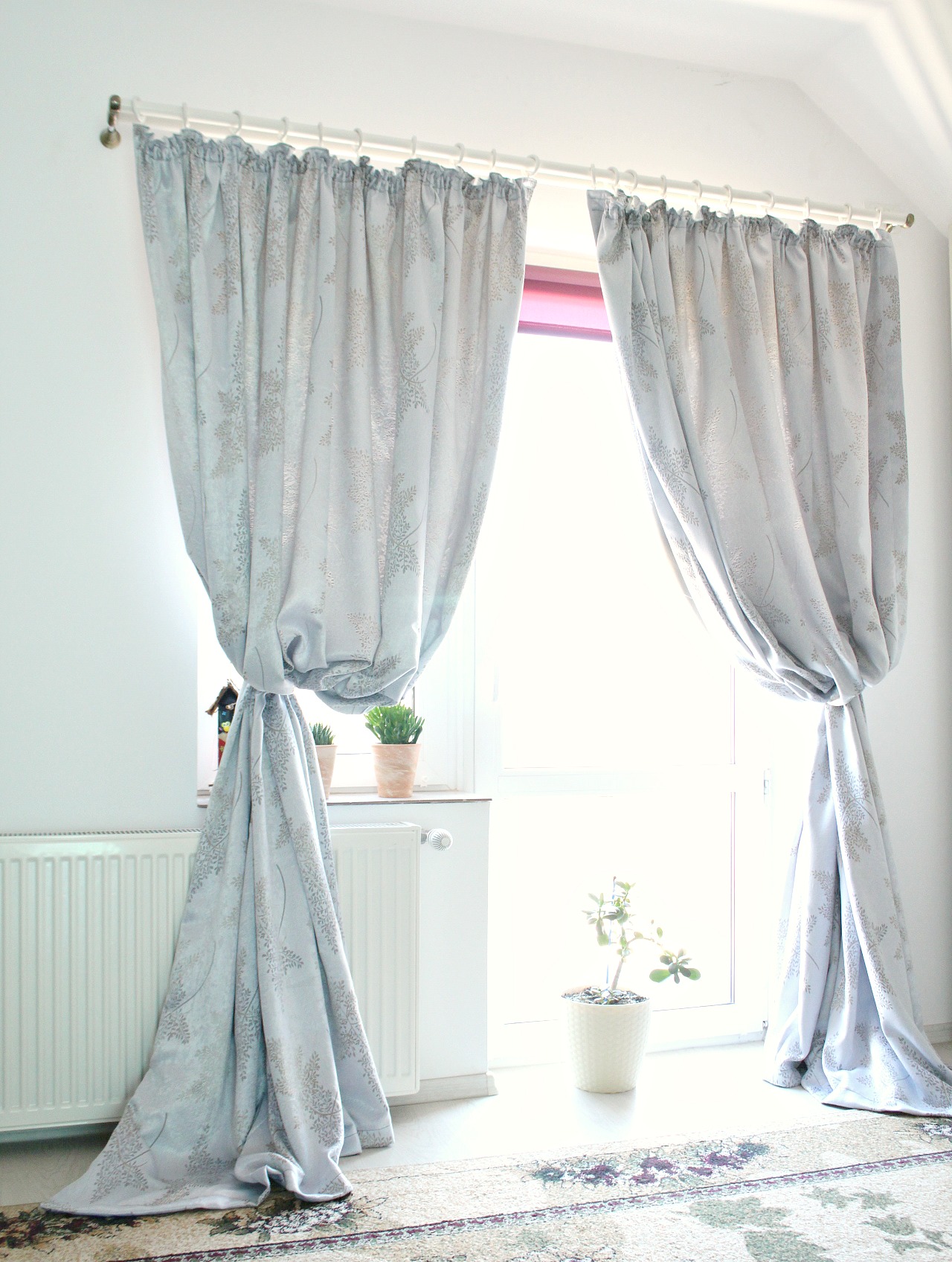 This is so easy if you know the basics, I could barely call it a tutorial. It consists of a few straight stitches, a little folding and a whole lot of measuring and pinning, which is basically the only "hard" part. And there's SO.MUCH.FABRIC!!!
I love a dark room so I got blackout fabric, in a nice neutral color (a light gray with light golden dotty leaves), so it would be a good match to the design and furniture in all rooms. I also like blackout fabric as I don't need to add lining to make the curtains thicker and block the light. I used header tape to make the top of my DIY curtains a bit more stiff, to get smaller, thicker pleats and to help me hang the curtains onto the clips easier. To me this method seems the fastest and easiest.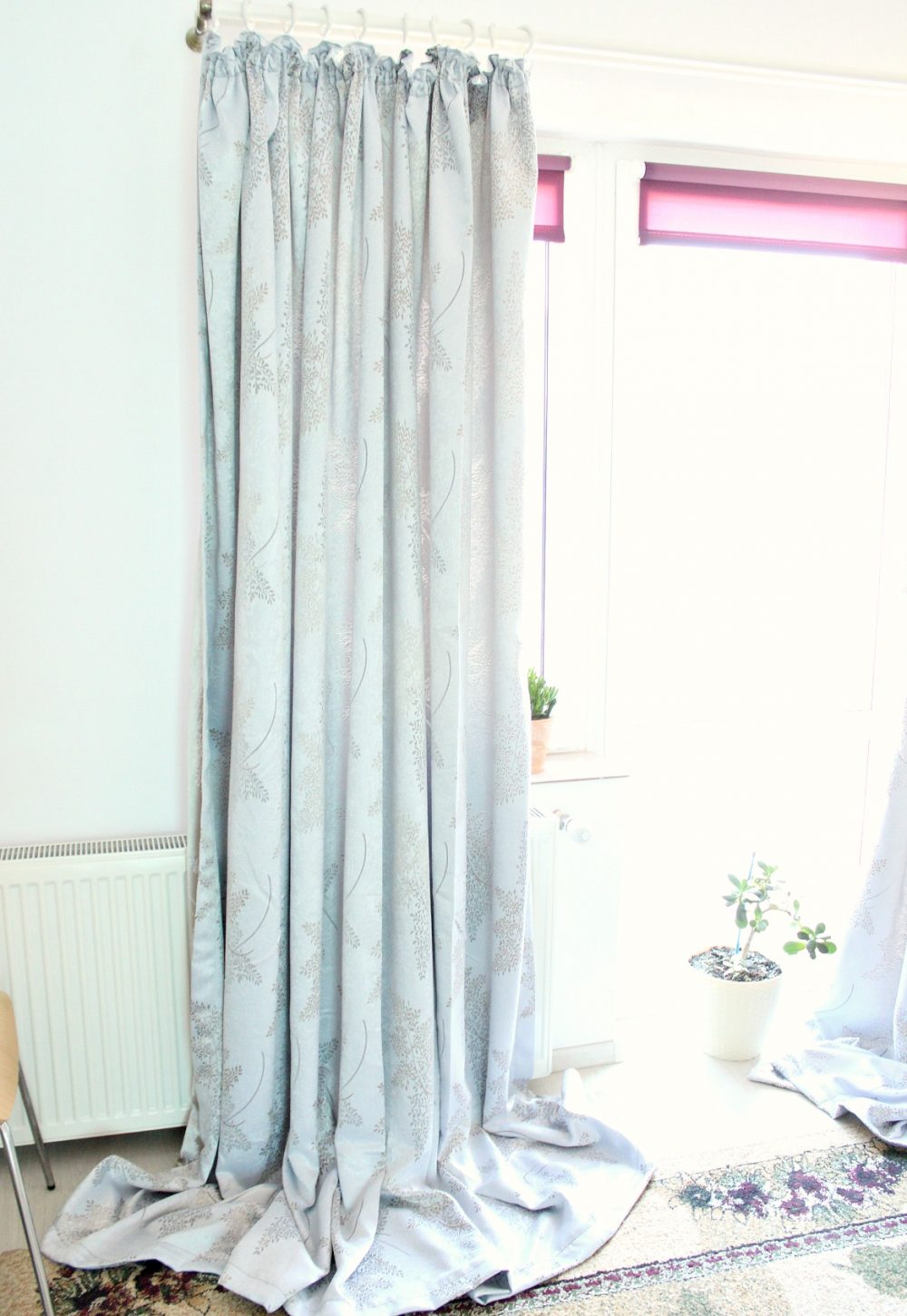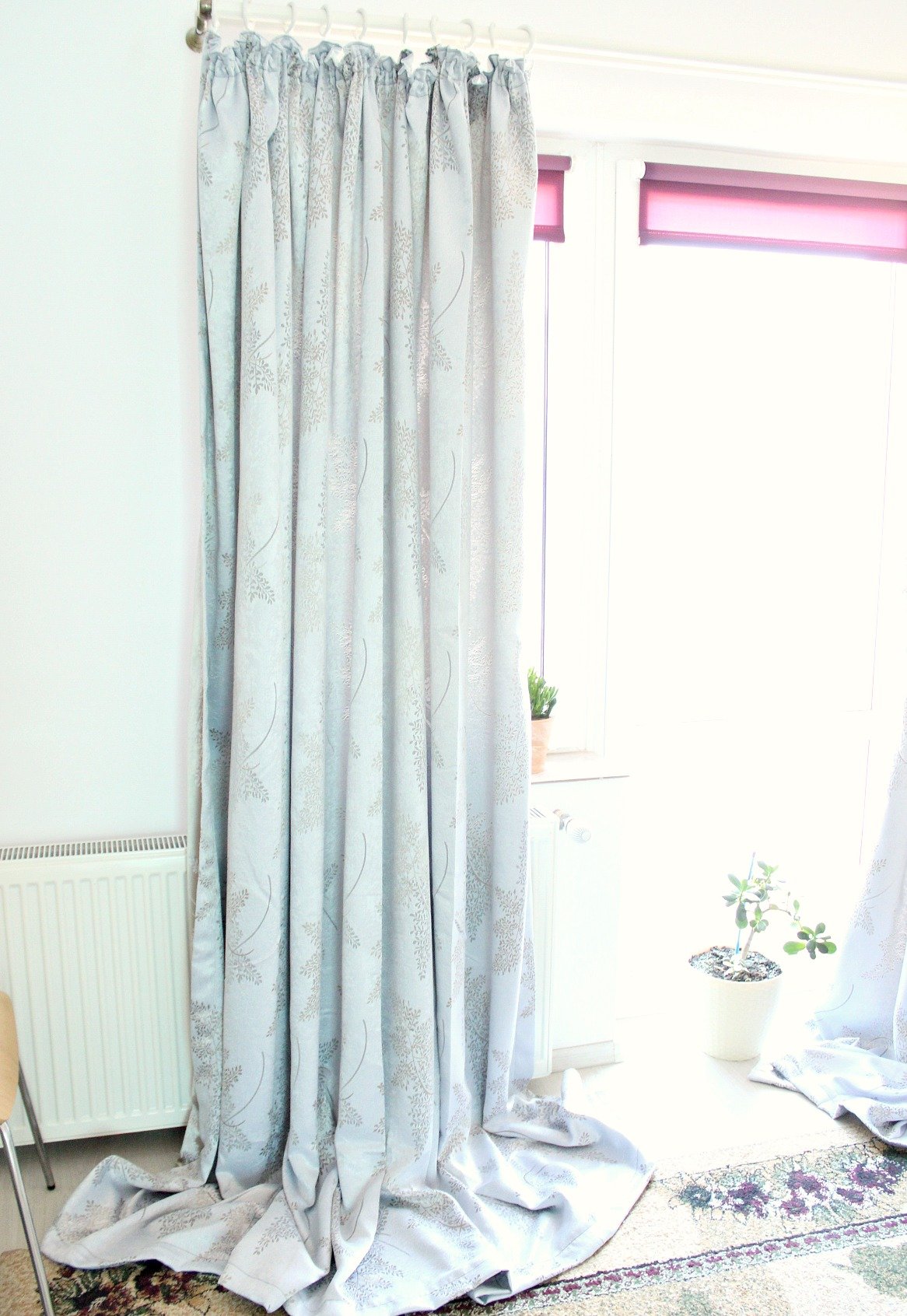 And because I've been sewing through thick layers of thick fabric, I used a jeans needle and jeans thread, while keeping the presser foot at a very low tension level. Since this is a huge project, test on scrap fabric first and determine the needle size and presser foot tension needed for your fabric. If you don't know how to play around with tension, check out this short and sweet tutorial.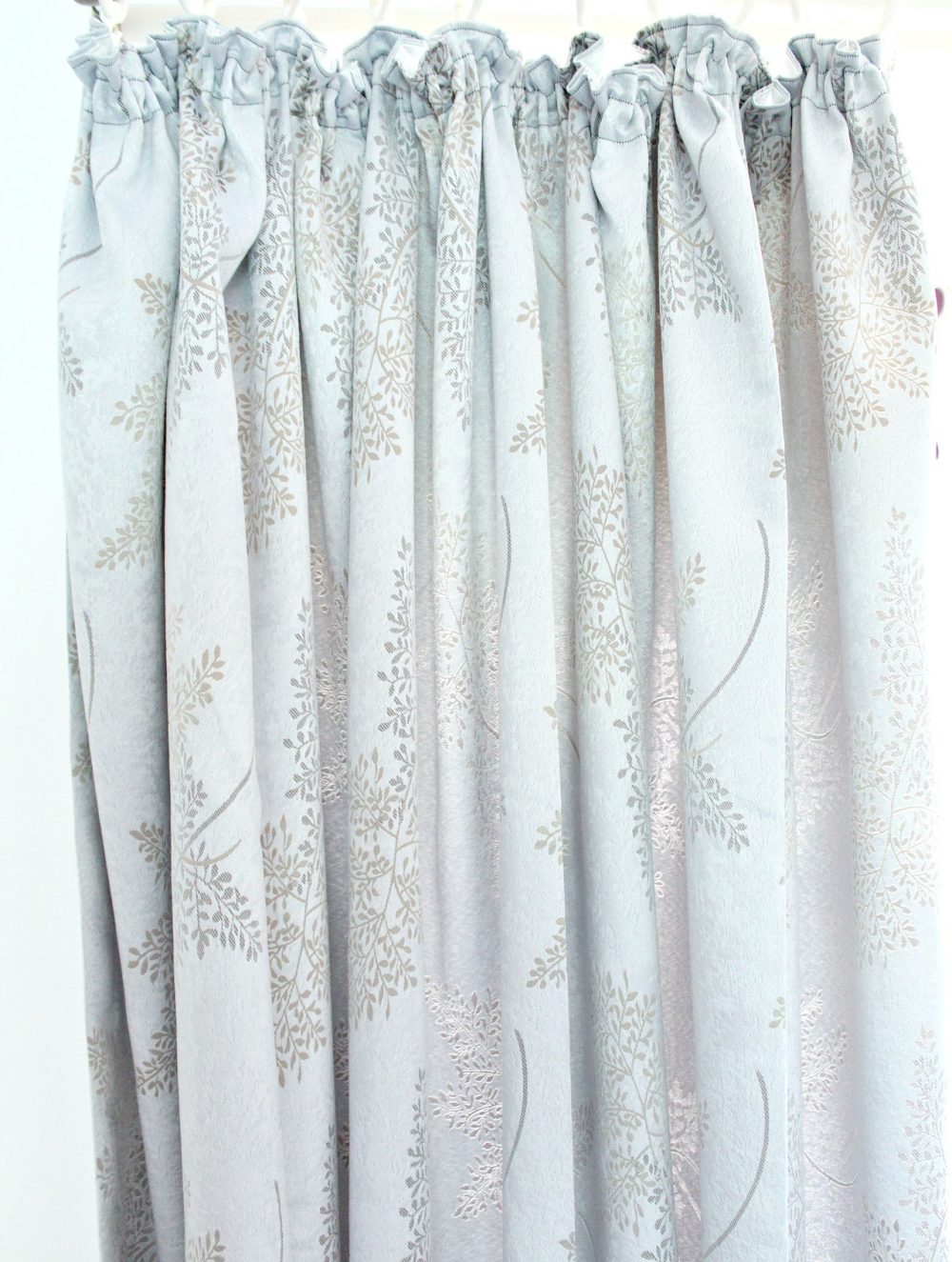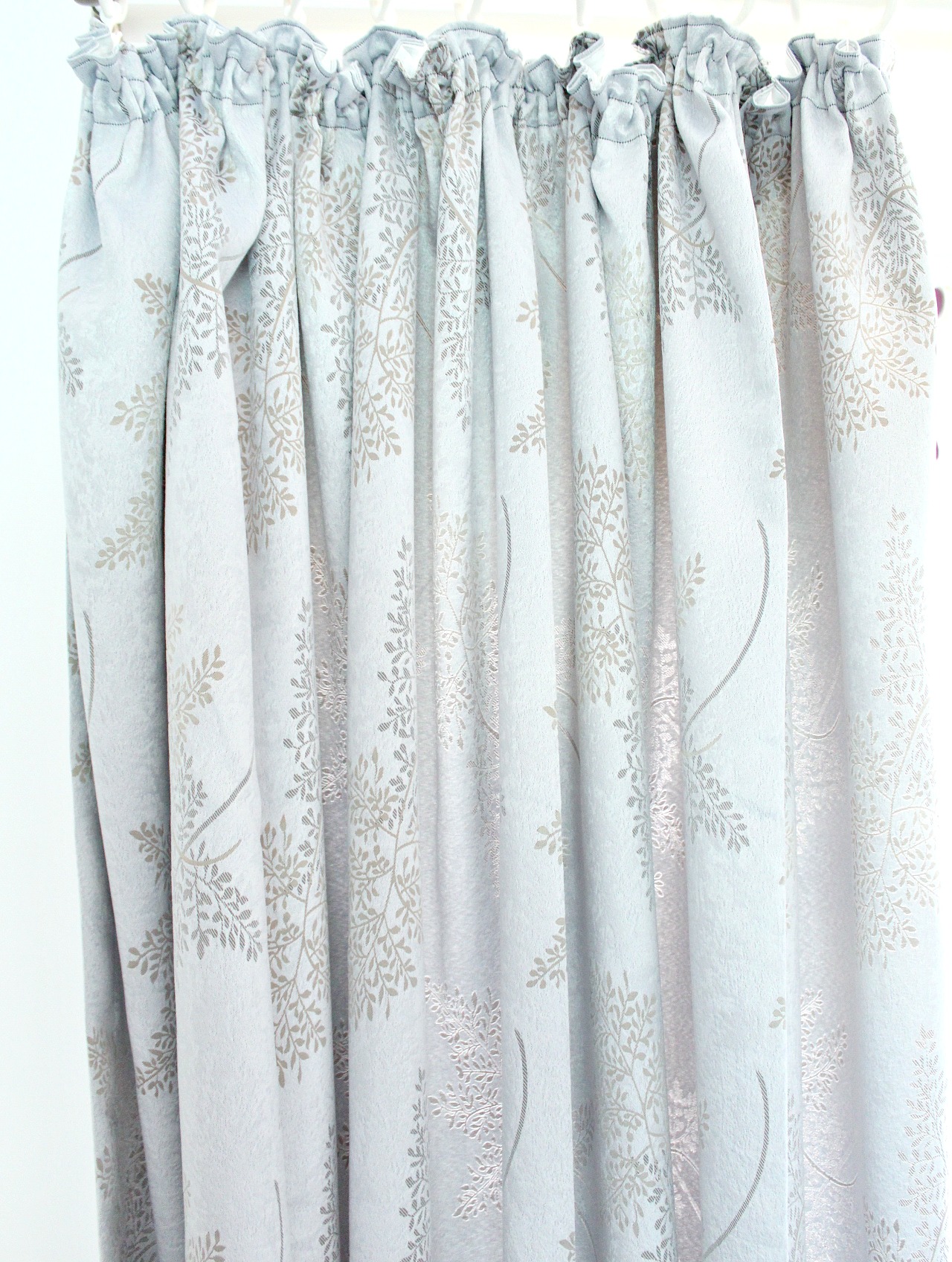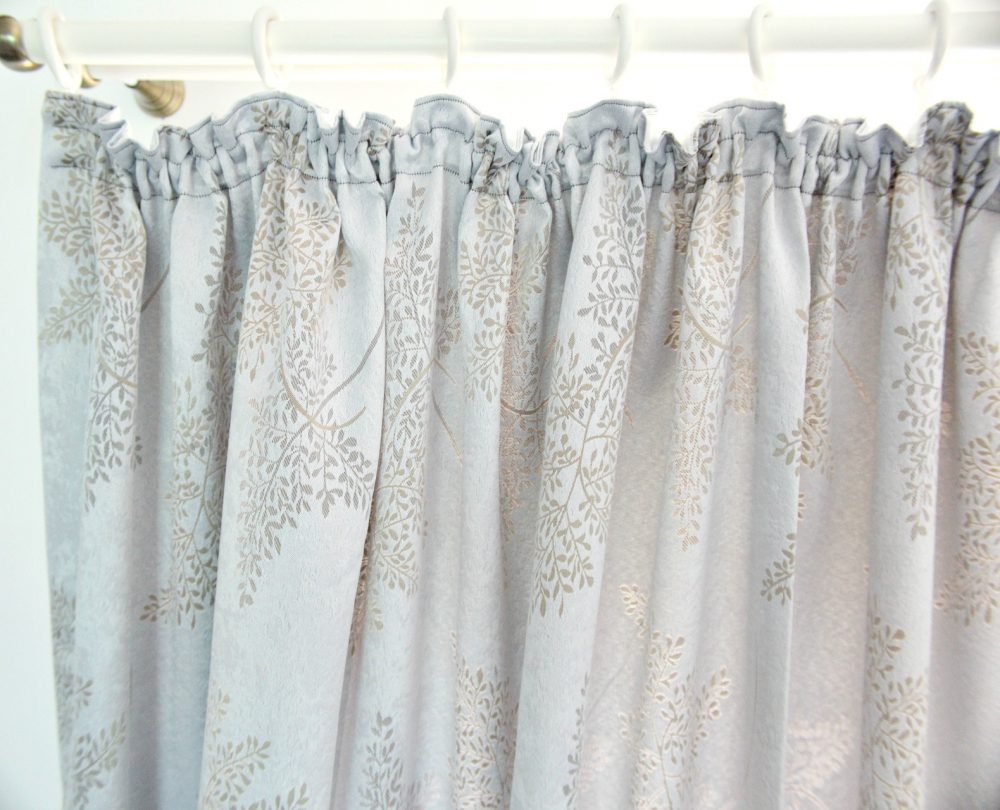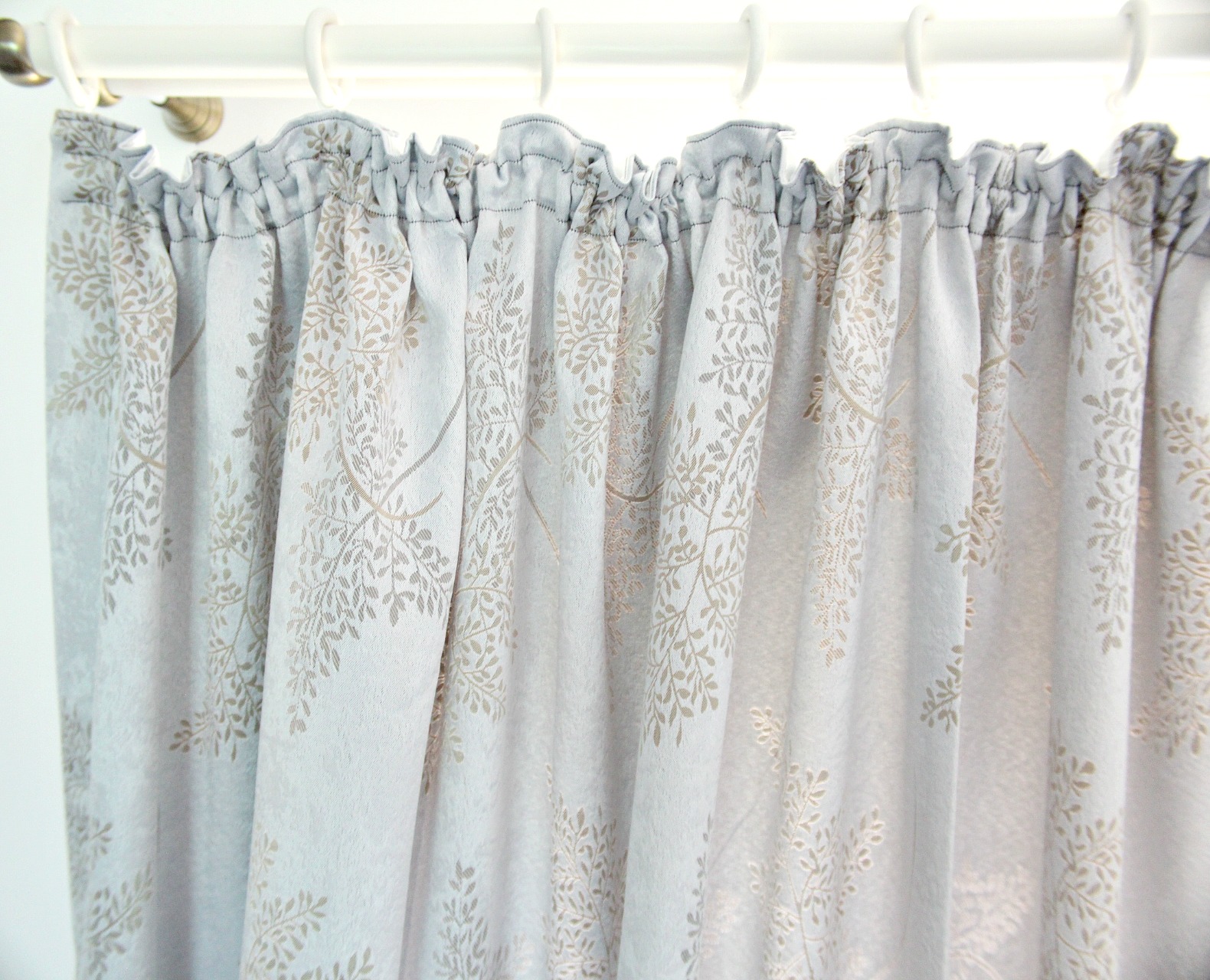 If you're wondering why my curtains are so long, I'm a freak, that's why! Kidding! Two reasons: I actually like them hanging on the floor like that, to me it gives a special touch to a room; and also, we will be moving the rods up a little since there's too much light coming in the way they are now. And also because I'm a freak, ha!