Sometimes you sew because you need stuff! And sometimes you just do it for fun or because you're "craving" pretty stuff, just like this gorgeous flower pillow tutorial!
Flower Pillow Tutorial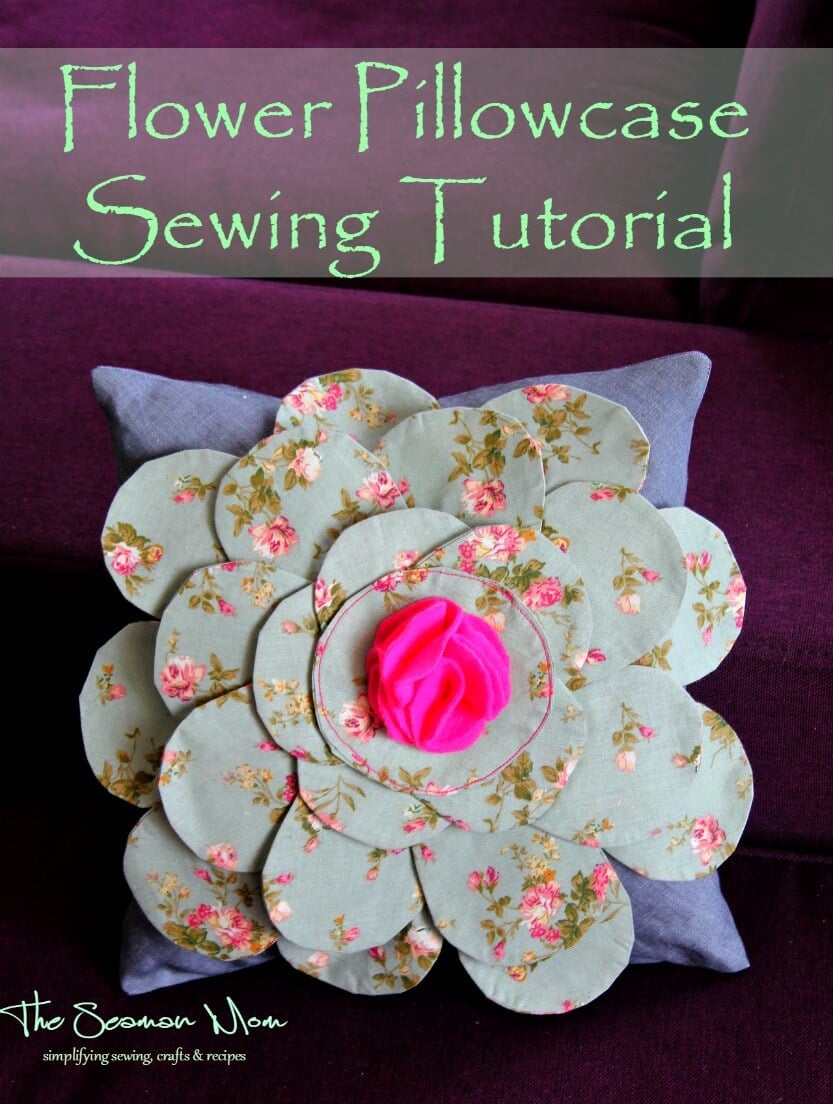 Spring is here and I decided I need a little Springy decor for my house, something to cheer me up, every time I walk through the door. This pretty flower pillow tutorial is just perfect for my needs and it's a great fit for my living room couch who just happens to be the first thing I see when I come home.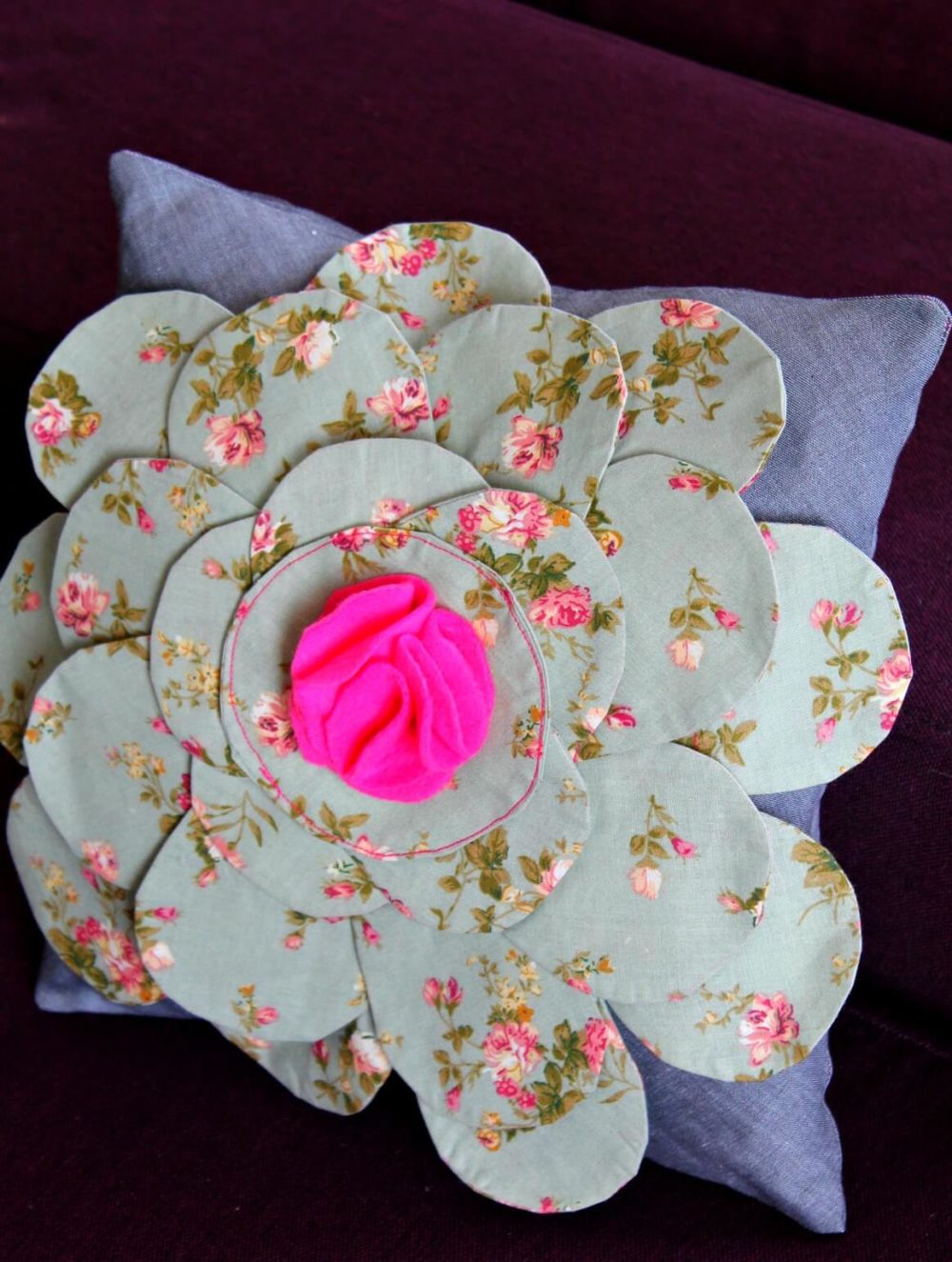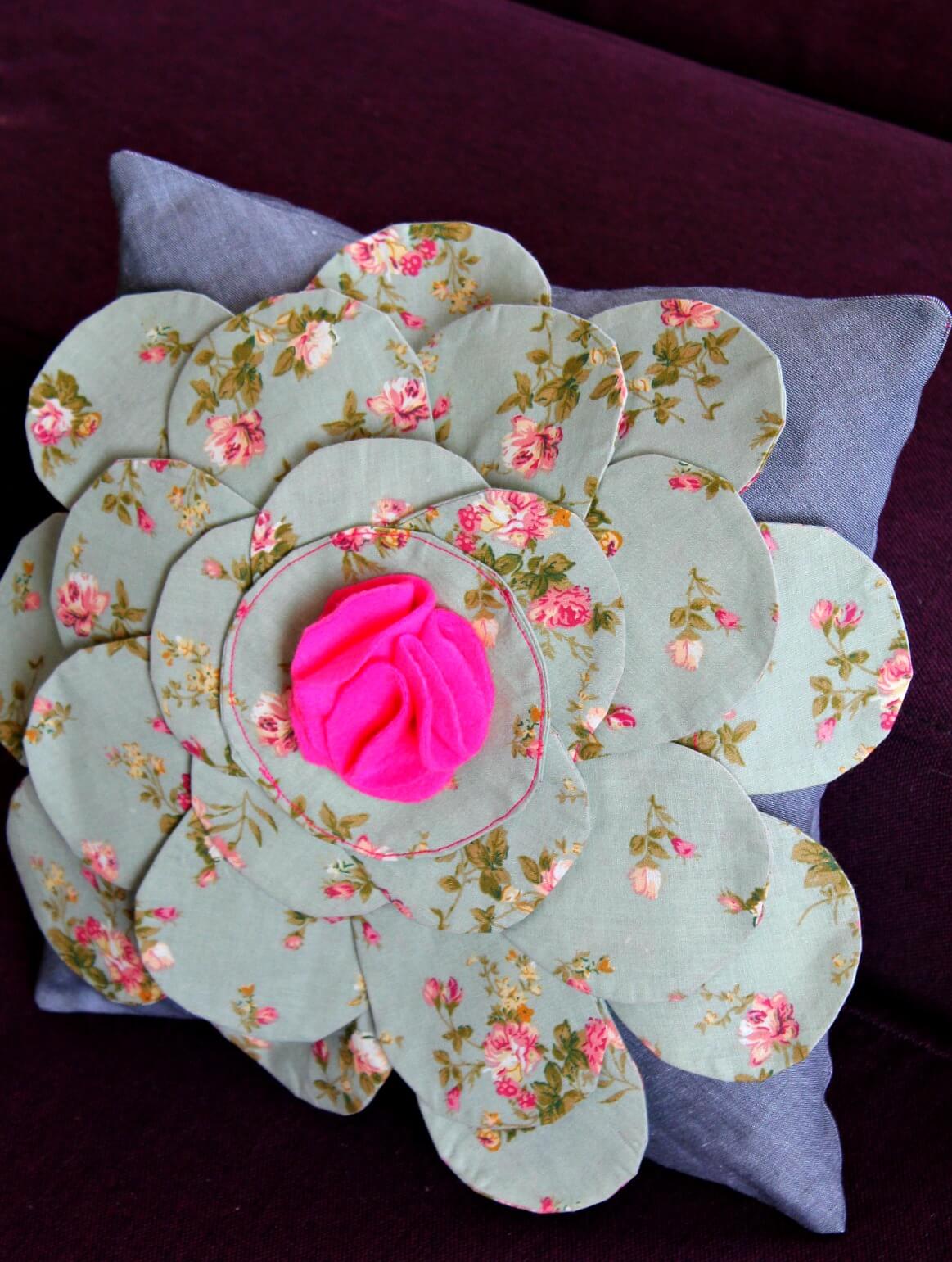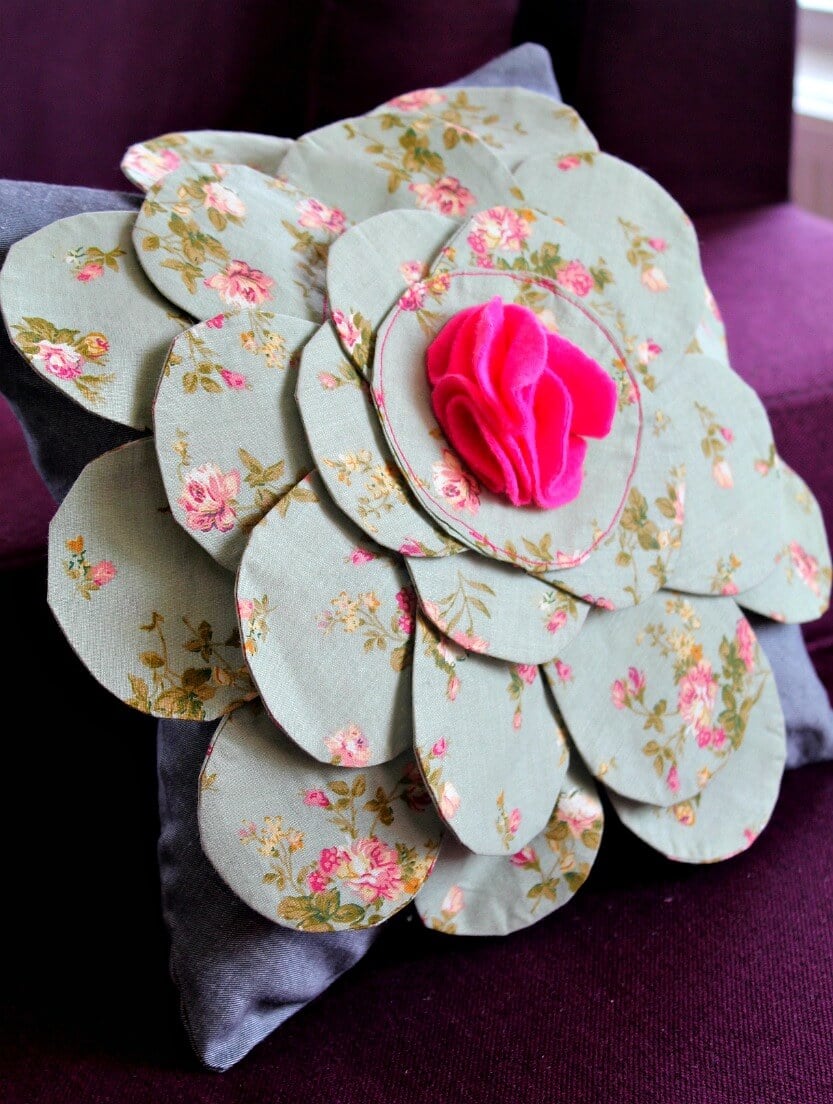 I love pretty home decor but I'm just not experienced enough for complicated stuff. And that's why this flower pillow tutorial is a great project, so easy to make and pretty quick once you master sewing the invisible zipper on. Start by practicing that by following this tutorial.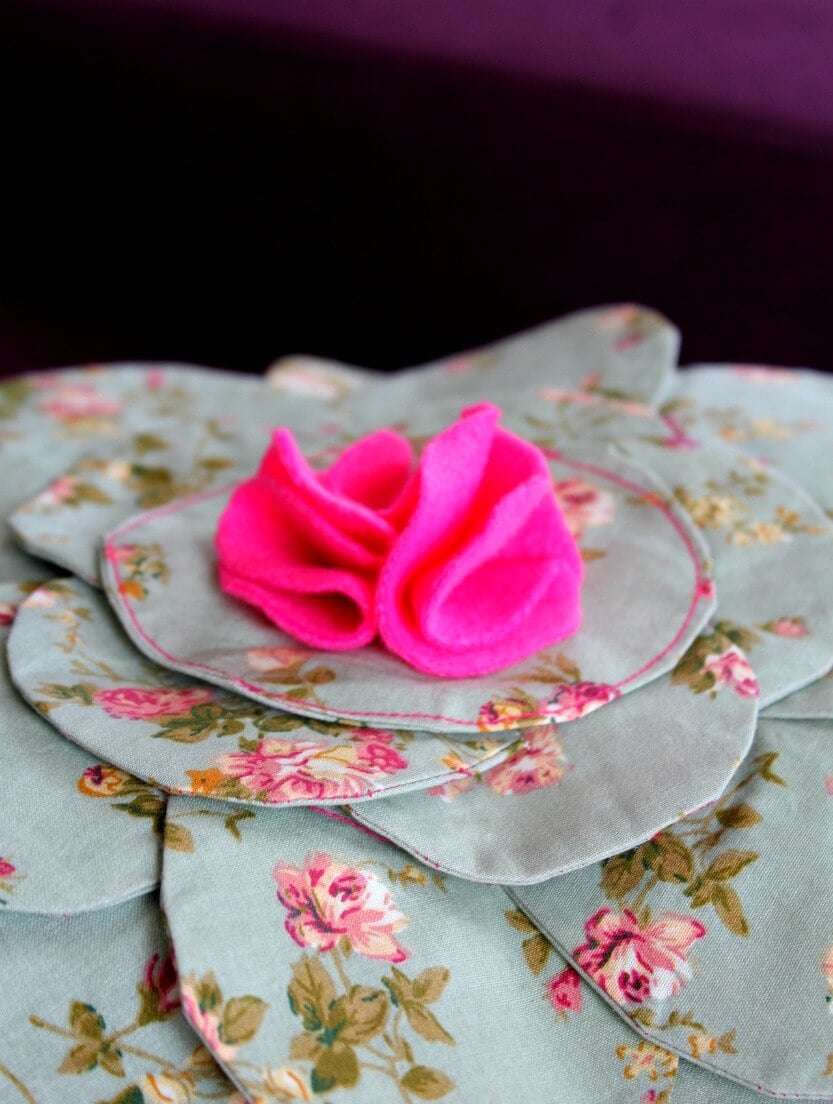 This flower pillow tutorial is great for beginners and a wonderful way to practice sewing round shapes and zippers. I used an invisible zipper but use whatever technique works for you to sew the pillow together. Anything goes as long as you make this gorgeous and fun pillow!
Flower Pillow Tutorial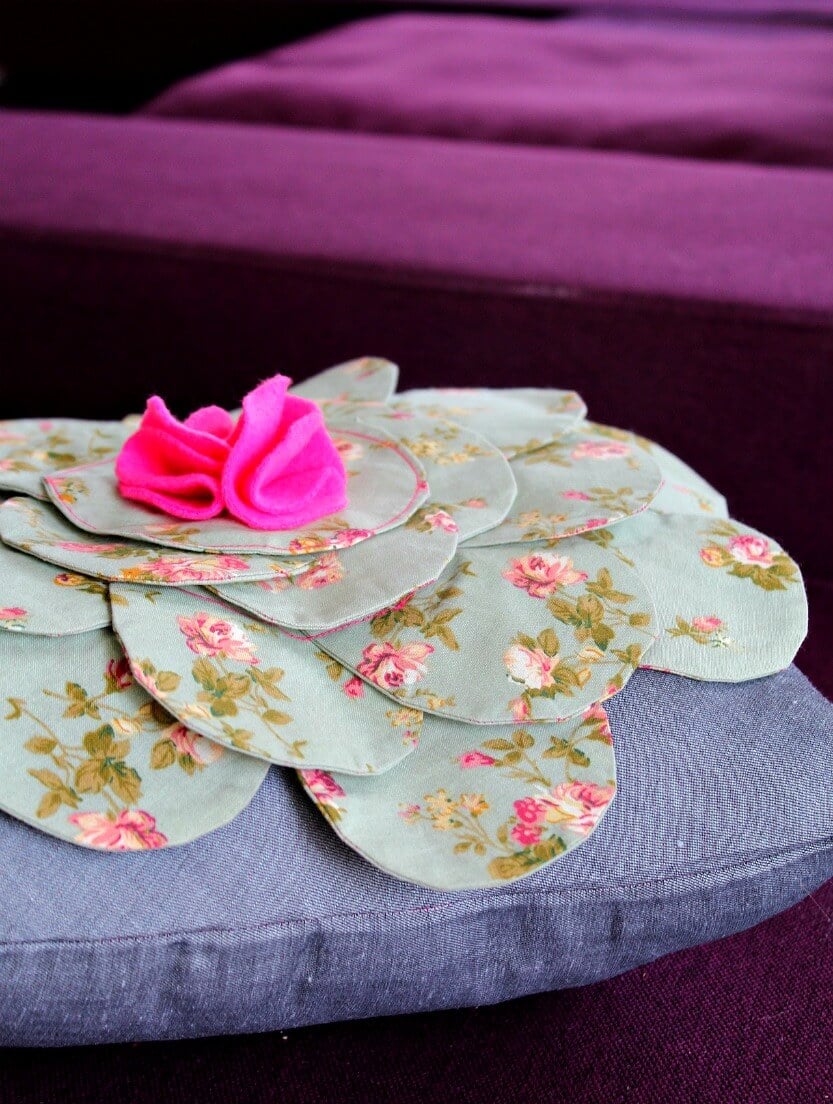 Materials:
fabric for pillowcase and petals (you can use the same fabric, I just didn't have enough for both)
matching or contrast thread
blind hem foot or invisible zipper foot or zipper foot
piece of card stock
pen
Directions:
Measure around your pillow and decide how much fabric you need. Add seam allowance then cut 2 pieces of fabric for the front and the back of your pillow.
Sew an invisible zipper into the 2 fabrics, using this tutorial.
Take a piece of card stock and make a petal stencil.
Cut out the petals using this stencil.
Place 2 petals right side together and sew down the sides, leaving the bottom open.
Turn the petal right side out through the bottom.
Repeat for all petals.
Arrange largest petals and pin to the pillowcase, then sew down, once as close to the center and again in the middle of the petals.
Trim the stencil down and keep making smaller petals as indicated above. I made 3 layers in total but you can make as many as you like or your fabric and pillow size allows it. Pin and sew down the pillow until your done with all layers.
Make 2 circles, large enough to cover the center of the petal layers. Put them right side together and sew down, leaving a small hole open.
Turn the circle right side out through the hole.
Fold the seam inside and press.
Sew an edgestitch around the circle (a regular stitch, as close to the edge as possible).
Attach the circle to the fabric by sewing a small cross in the middle of the circle.
Take a small piece of fabric and cut out a circle (I used fleece as it doesn't fray).
Fold in half, then fold again in half and sew down the corner to keep the "petal" together.
Make several of these and when done, attach them to the center of the pillow, by either sewing or gluing them down.
And you're done! Enjoy your gorgeous flower pillow!