Make yourself an easy knit dress with pockets that is so simple and easy to make, comfortable to wear, easily customizable and so versatile!
Easy Knit Dress With Pockets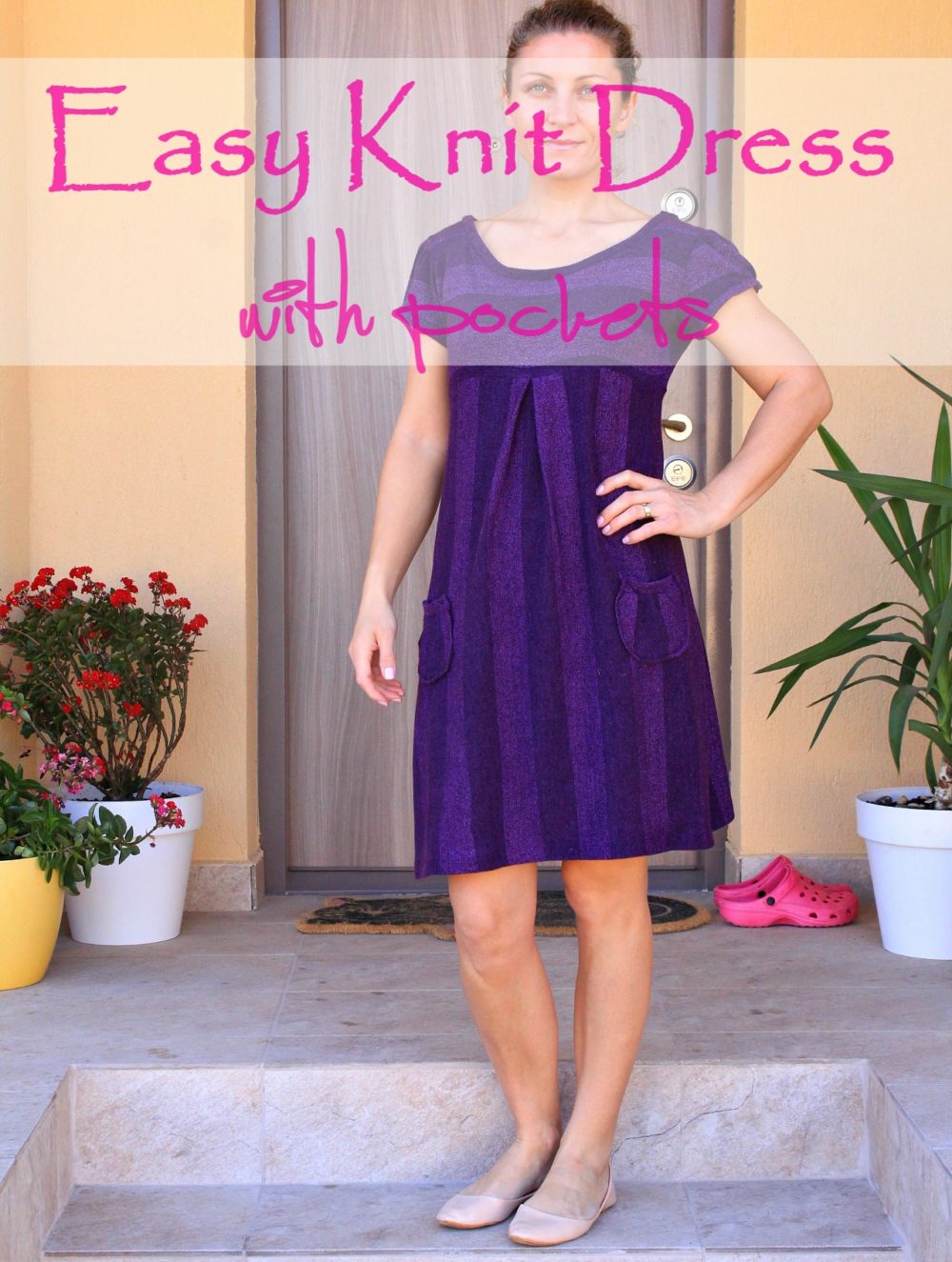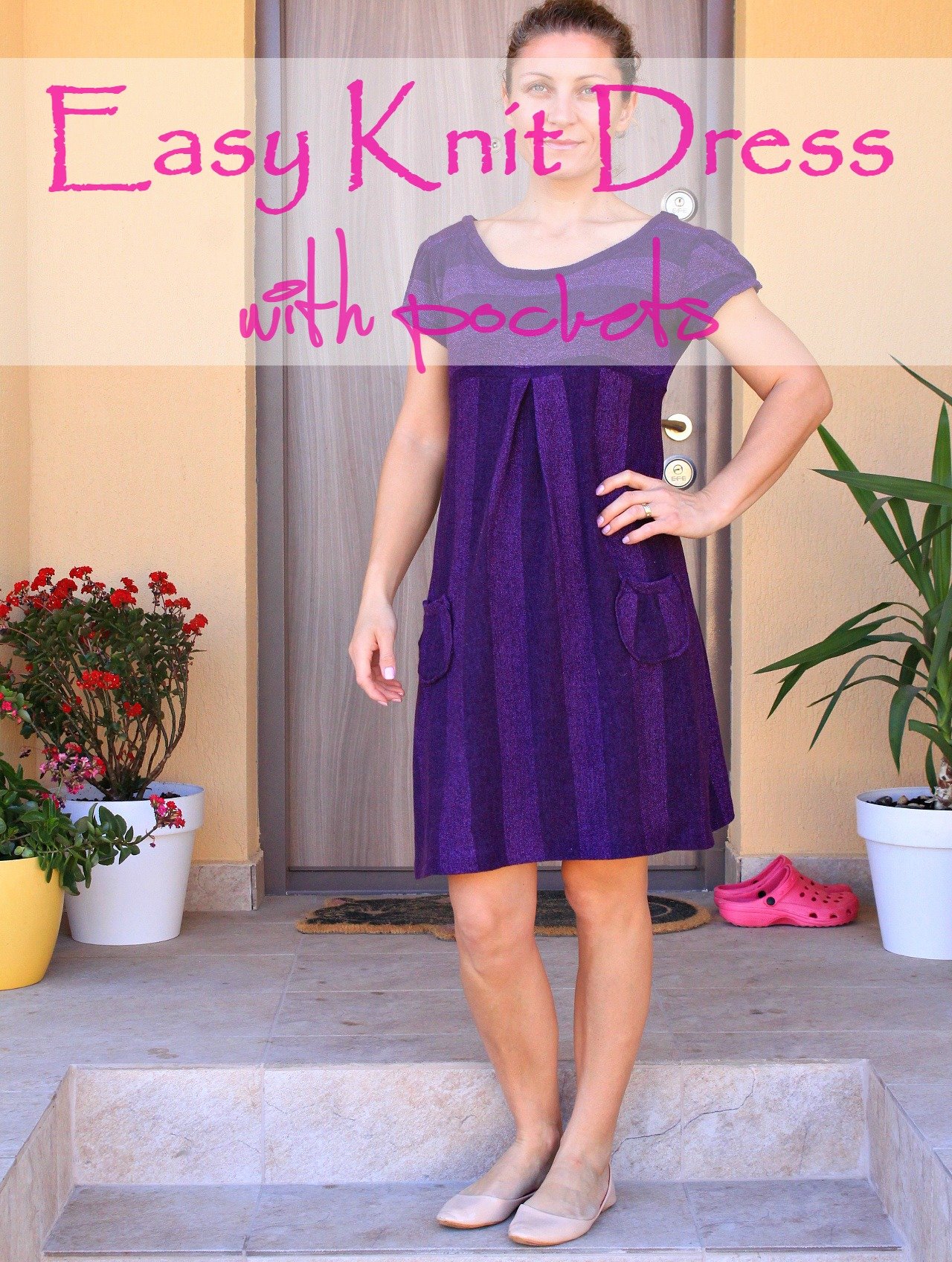 As a pretty active person, I love wearing casual dresses that are comfortable but cute. This easy knit dress with pockets is not only super easy to make but also fits great on any body type and looks so adorable with those little decorative pockets, the loose fit and slightly gathered sleeve. Sweet and perfect for all you girly girls!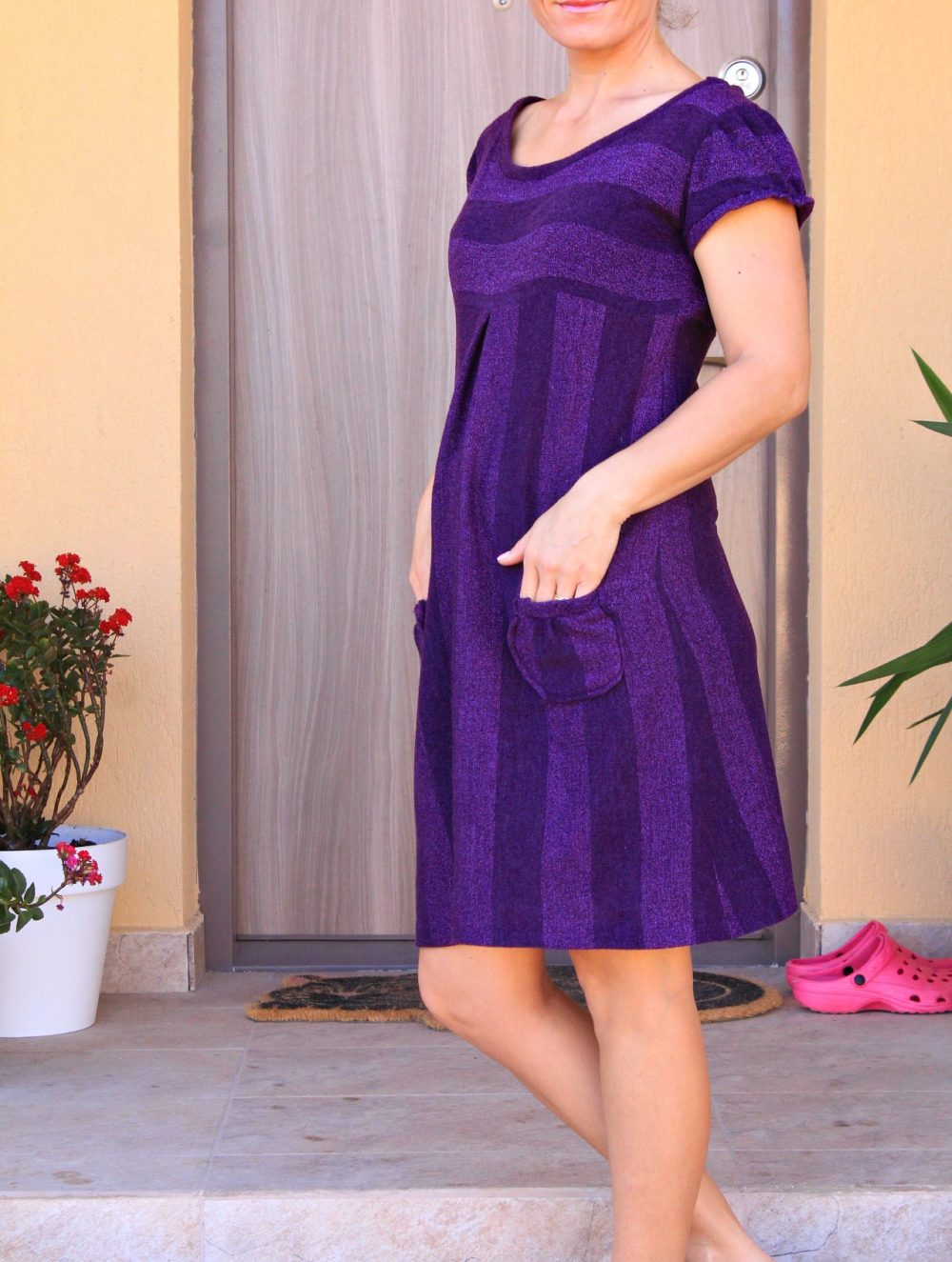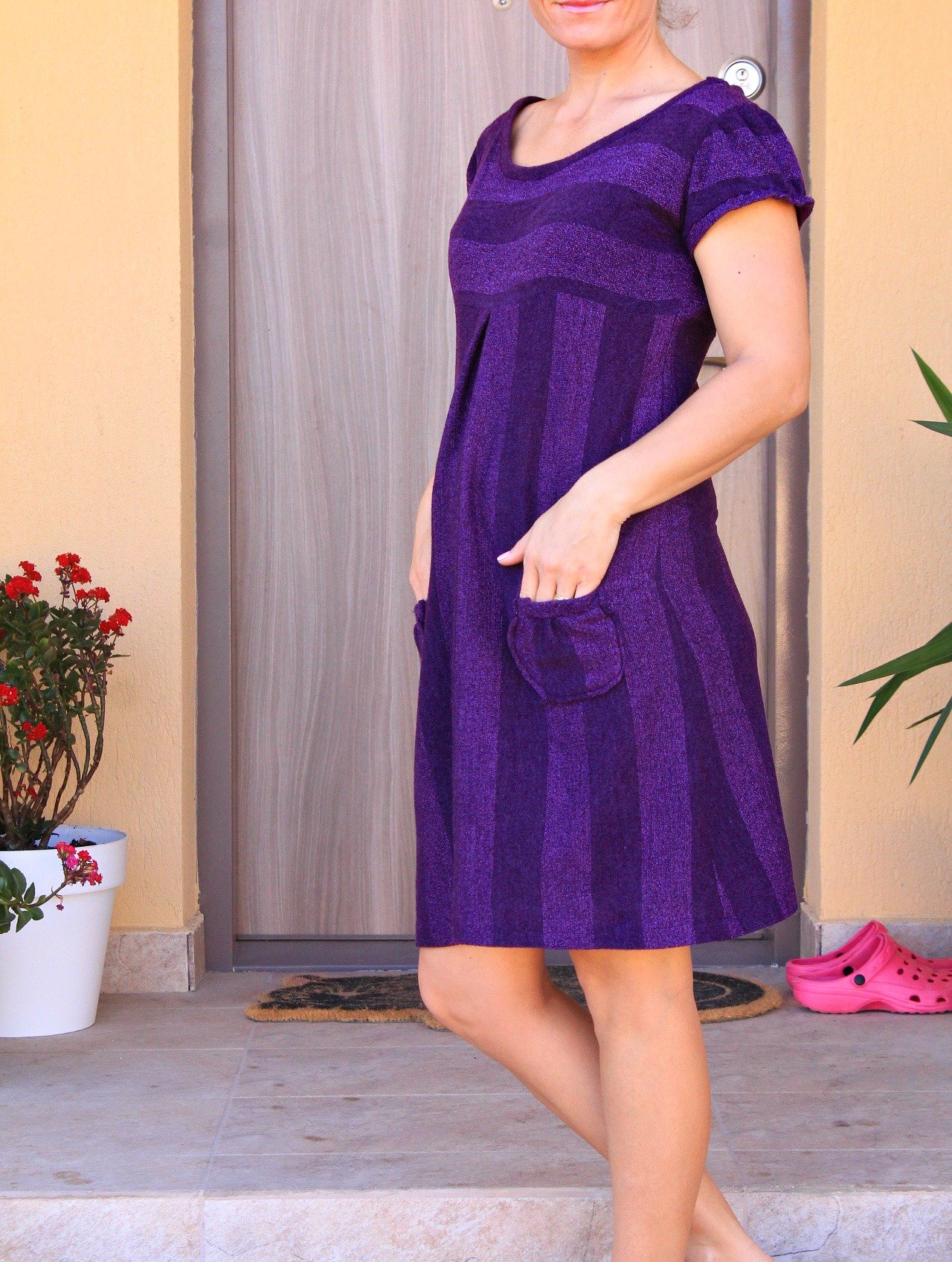 SEE MY MOST RECENT VIDEOS HERE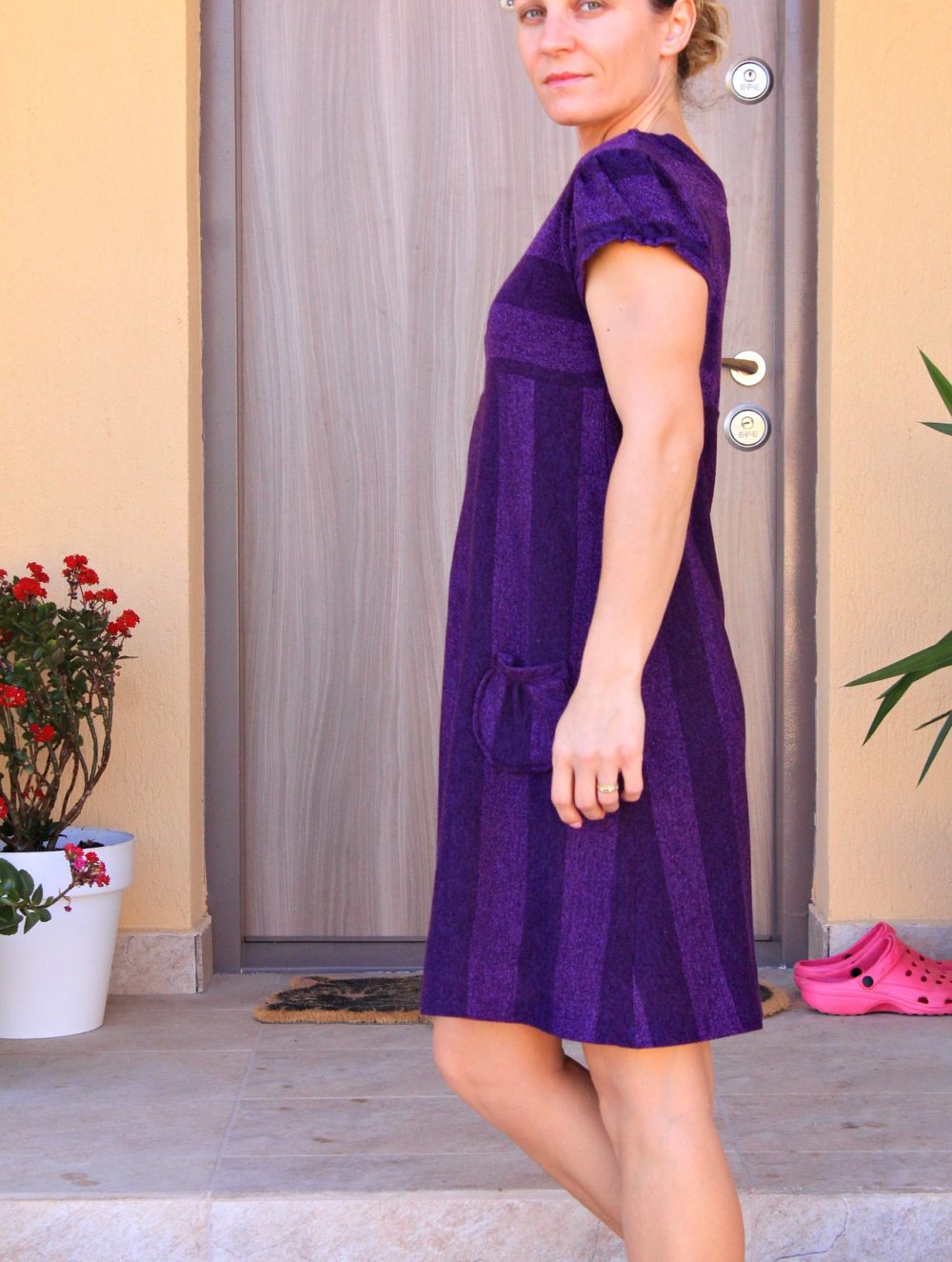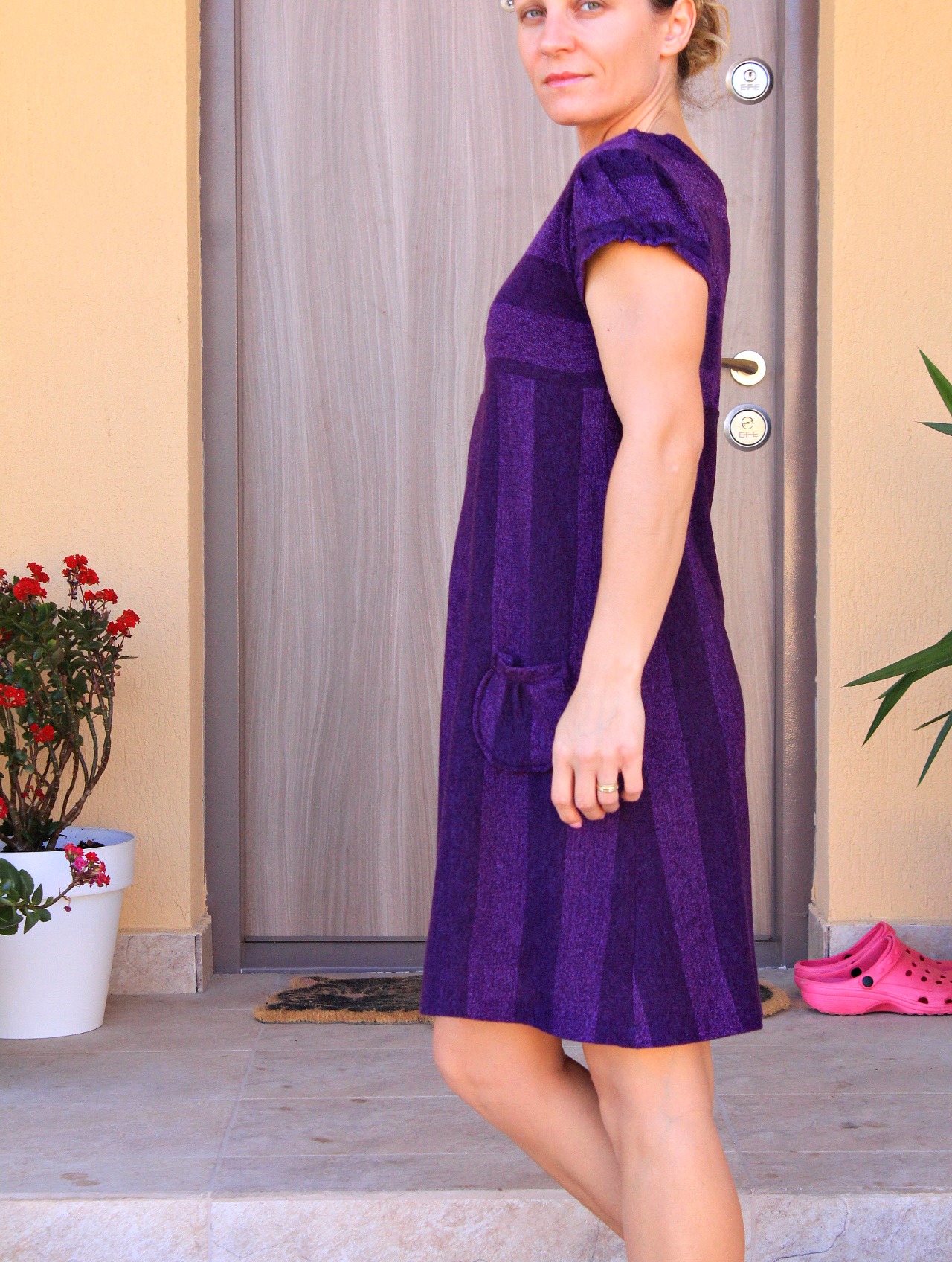 Since it's made out of knit, this lovely dress has enough stretch, making it perfect to wear when taking kids out or for running errands. The fold in the front panel nicely covers curves, makes the dress look super cute and offers plenty of room for moving. The cute sleeve features small gathers, both at the shoulder and the binding area giving the dress extra sweetness.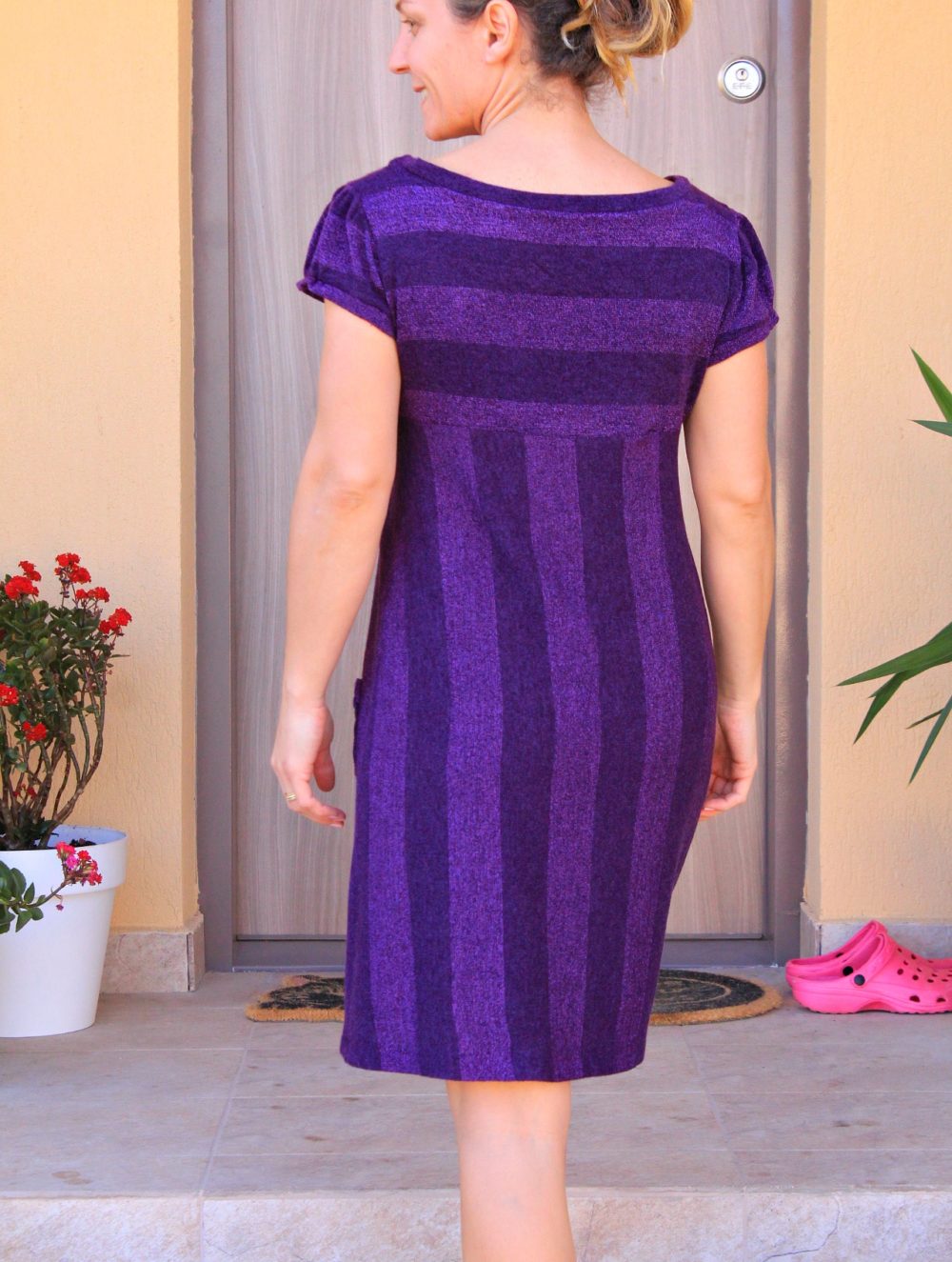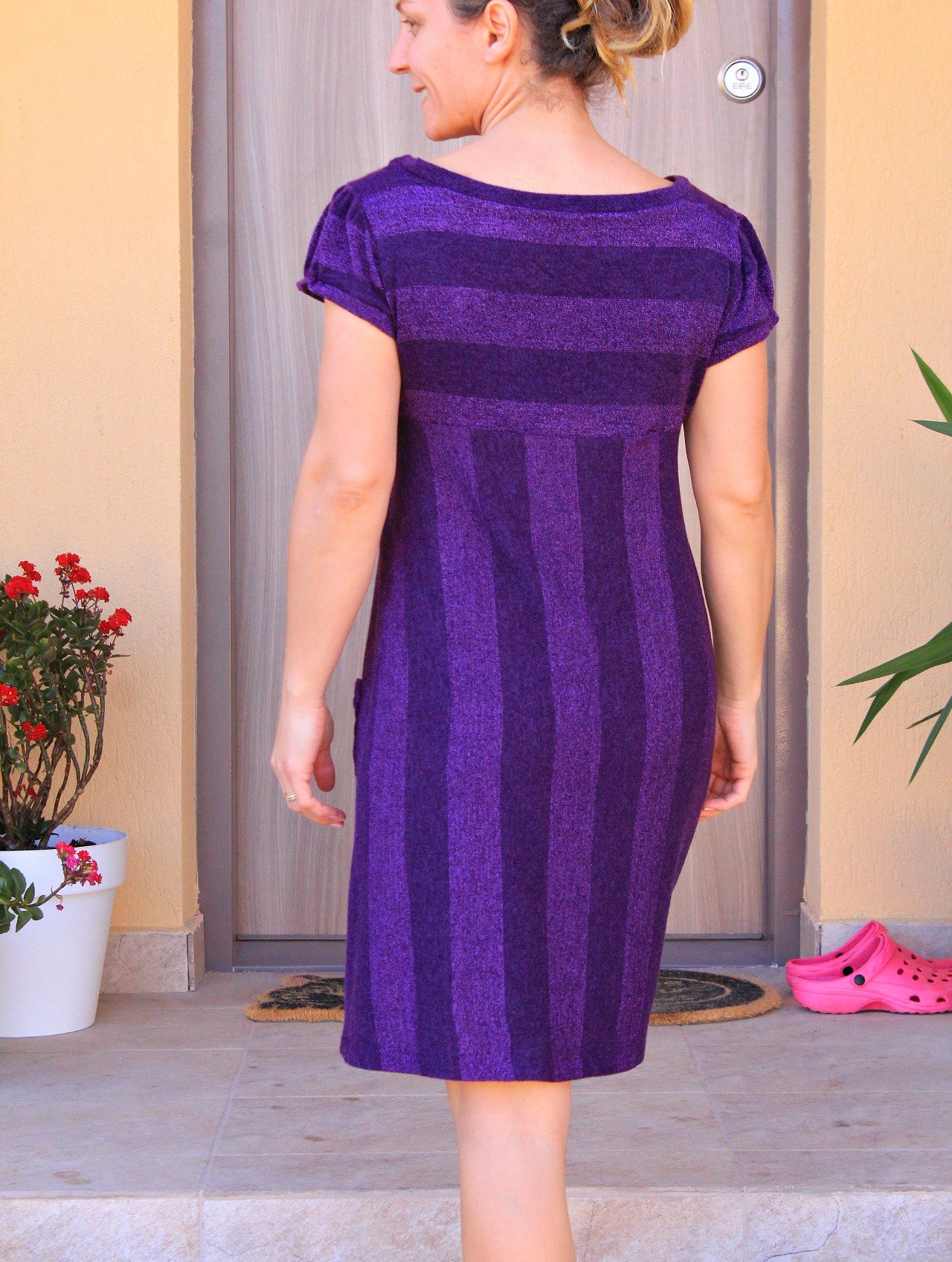 This dress combines comfort and fashion perfectly and it's a great dress up or down item; in size 10/Medium, available to purchase here, or get it free when you join my sewing newsletter