Follow me on PINTEREST and FACEBOOK to get more easy sewing tutorials!
Put together an amazing skirt that will fit you just perfectly with this easy half circle skirt tutorial! No zipper involved, ready in no time!
Easy Half Circle Skirt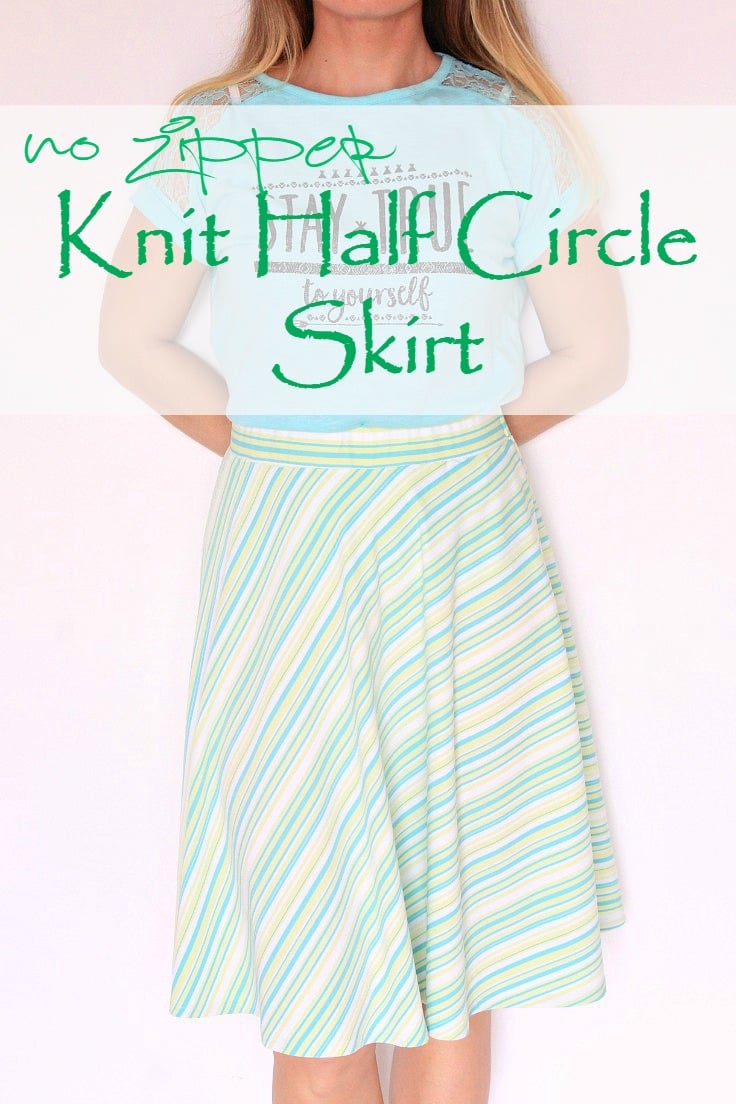 Making a skirt is practically a no brainer with this easy half circle skirt tutorial! All you need is some knit, a piece of elastic and some free time, not a lot though. And the best part is, you won't need a pattern, you get to make your own. A quick and easy project you can do in about an hour (except that you will probably need to let your skirt hang over night before hemming; read along for more details).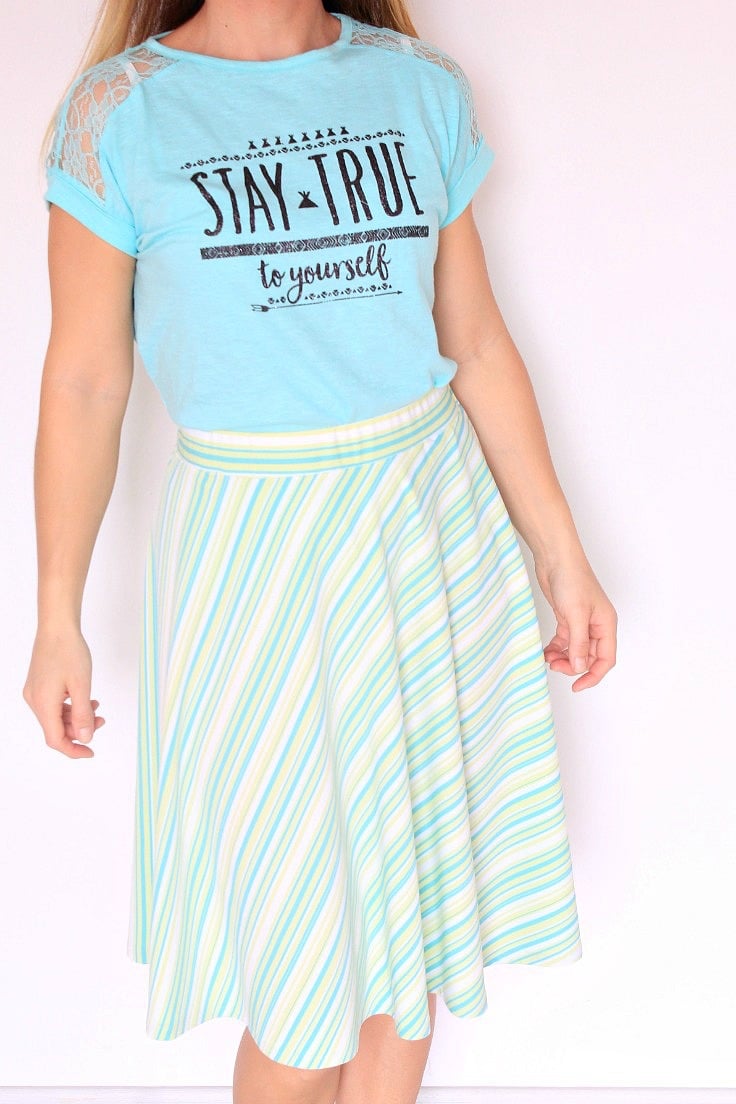 I've made a circle skirt and a half circle skirt before but I never experienced with knits for this kind of projects so this was completely new to me. I was afraid it will be a total fail but turns out working with kits is not that big a deal, even when you don't own all the sewing tools in the world. The fabric I used is jersey and to me this seemed the safest and easiest knit to work with.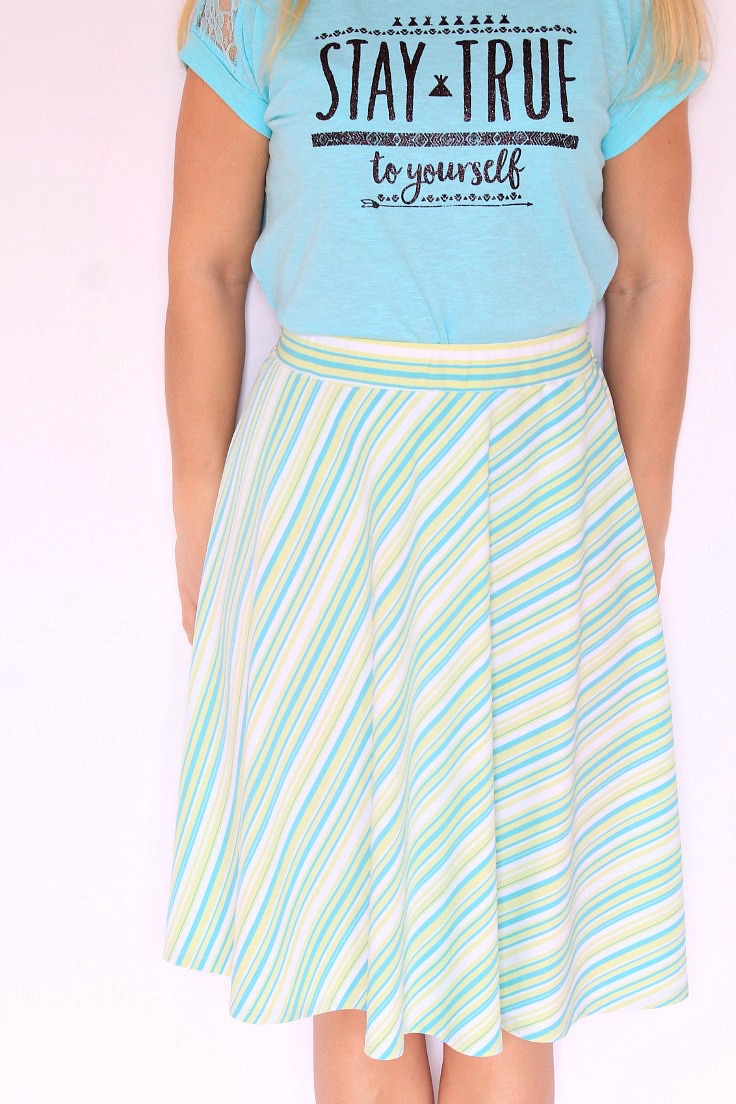 While I love a full circle skirt for girls, I like a half circle skirt better for myself as it's less full and takes less fabric to make. This easy half circle skirt is perfect for a casual look and great to wear when taking the kids out, so comfortable and "safe". Being made out of knit it doesn't need a zipper or a button so it's so much easier and faster to sew than other skirts.
Easy Half Circle Skirt Tutorial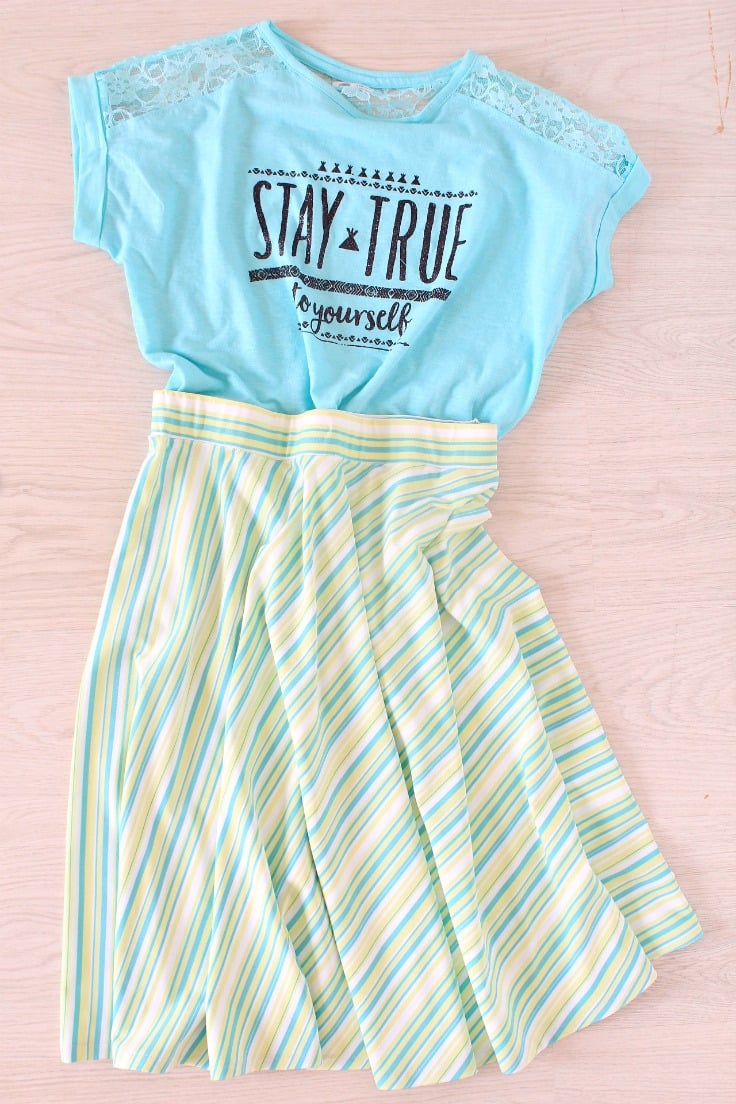 Materials:
about 2 yards of fabric – similar here (or a little more if your measurements are bigger than mine)
walking foot (optional)
safety pin
screw driver (your machine might come equipped with one)