Article may contain Amazon & affiliate links. As an Amazon Associate I earn from qualifying purchases at no additional cost to you.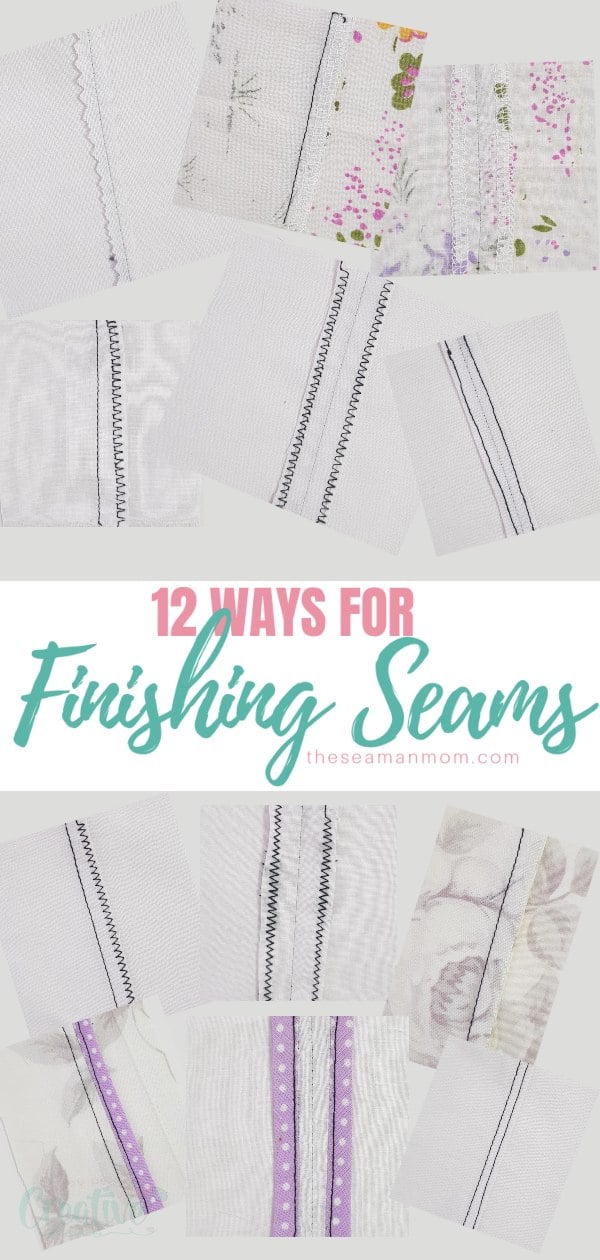 Knowing how to finish seams beautifully will have a dramatic impact on enhancing the look of your sewn garment! In this tutorial we'll show you 12 ways for finishing seams that are not only super easy to make but fun and creative too!
Seam finishes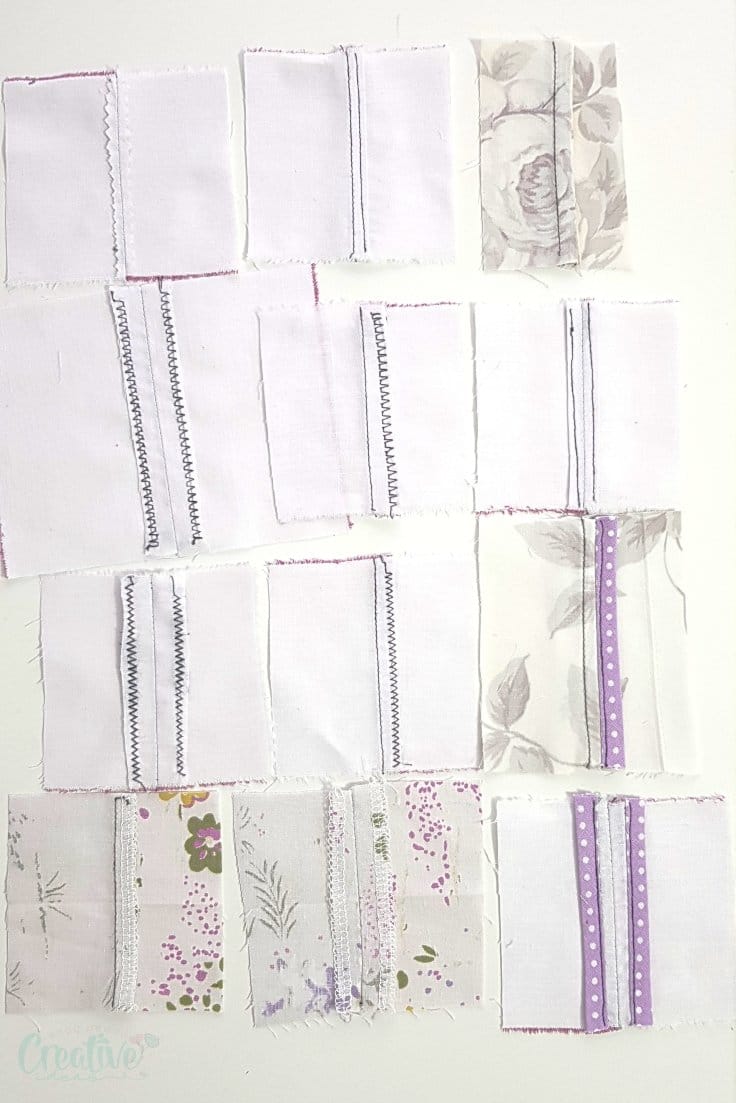 Before learning the types of seam finishes, let's talk a little about the what finishing seams means. A seam finish is a method used to secure the raw edges of the fabric and help them look neat while preventing them from raveling. Not to mention your garment will look professional! This is done by sewing over the raw edges, using certain stitches or enclosing them in some sort of binding. The same methods can be applied to raw edges even when they're not part of a seam. Ultimately, the purpose of seam finishes is to prevent the fabric from fraying.
More sewing tips you will love:
In my sewing world (lol) the methods used for finishing seams fall into two categories: with a serger and without a serger. Finishing seams without a serger is probably the easiest option but it involves investing in a serger which can be a little expensive, depending on your area. But even without a serger, you may need to invest in other sewing tools, like an overlock foot, for example (not as expensive though). If you are a beginner and don't have a serger, don't worry, there are plenty of methods to use for finishing seams without you having to invest in more supplies.
Below I'll show you the most popular types of seam finishes! You may find it a waste of time but truth is, finishing seams is a crucial step in making a quality sewing project!
Finishing seams
1. With a serger
This is the easiest, fastest and most professional method for sealing the raw edges and preventing the fabric from fraying with future washes. Serging can be done two ways:
a. Serging together
This method is the fastest and involves sewing both sides of the seam together using a serger machine.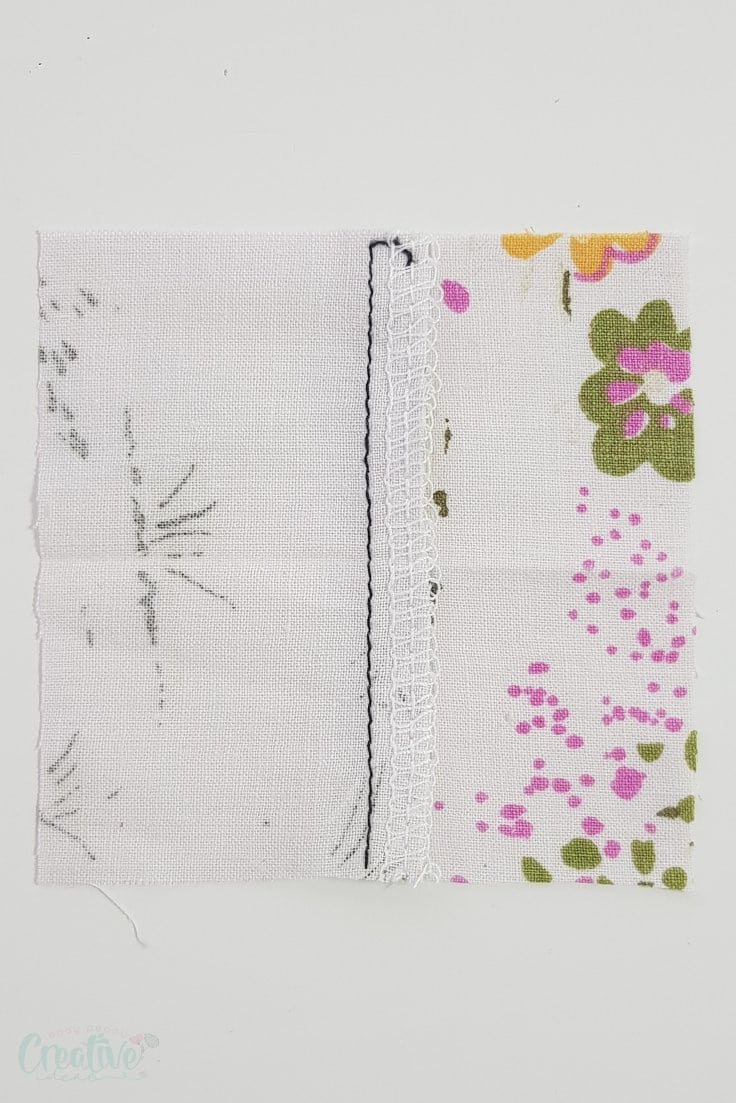 b. Serging apart
Not as fast as the above method but provides beautiful seams and less bulk in the seam area.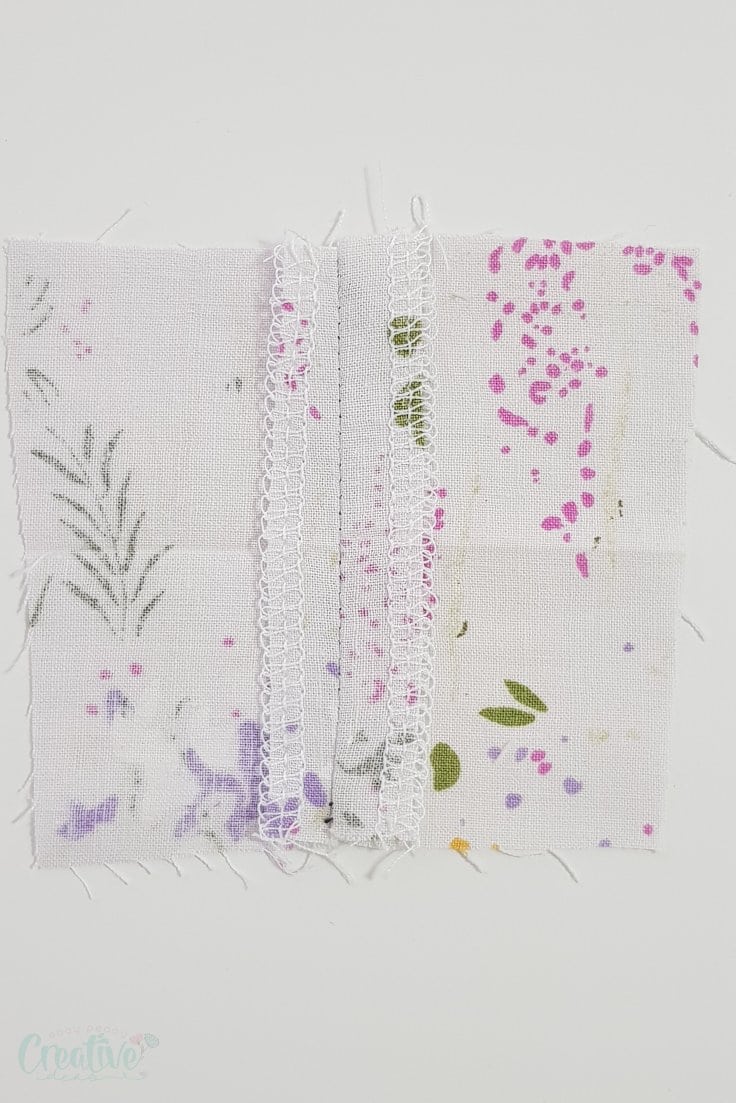 2. With a zig zag stitch
Simply sew the raw edges with a zig zag stitch on your machine. Some sewing machines require a zig zag foot must most will accommodate this type of stitch on a regular foot too. You can choose a wide zig zag which is faster and easier to sew or a narrow zig zag which is slower but give the seam a better look and makes it more durable.
Like the above method, a zig zag stitch on a seam can be done two ways:
a. Zig zag together
Both sides of the seam are gather together and sewn with a zig zag stitch of choice.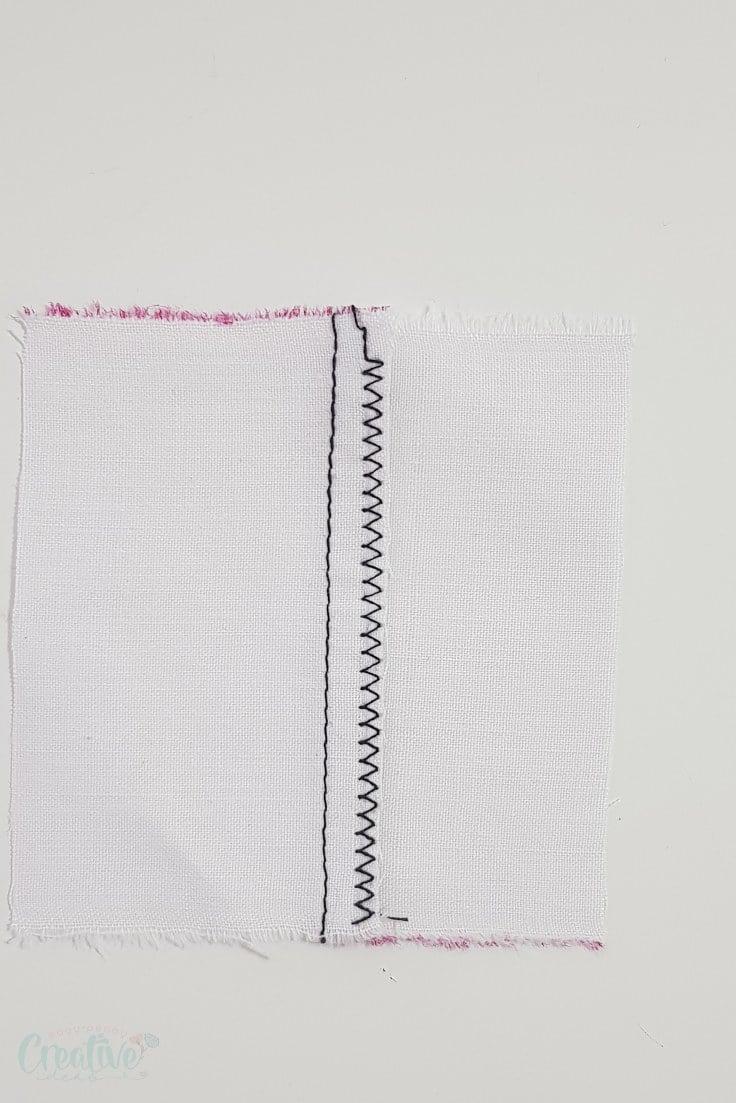 b. Zig zag apart
It's done just like serging apart. It's used for heavy weight fabrics where sewing the seams together might be too thick and it won't work well on lightweight fabrics as it will make the fabric pucker.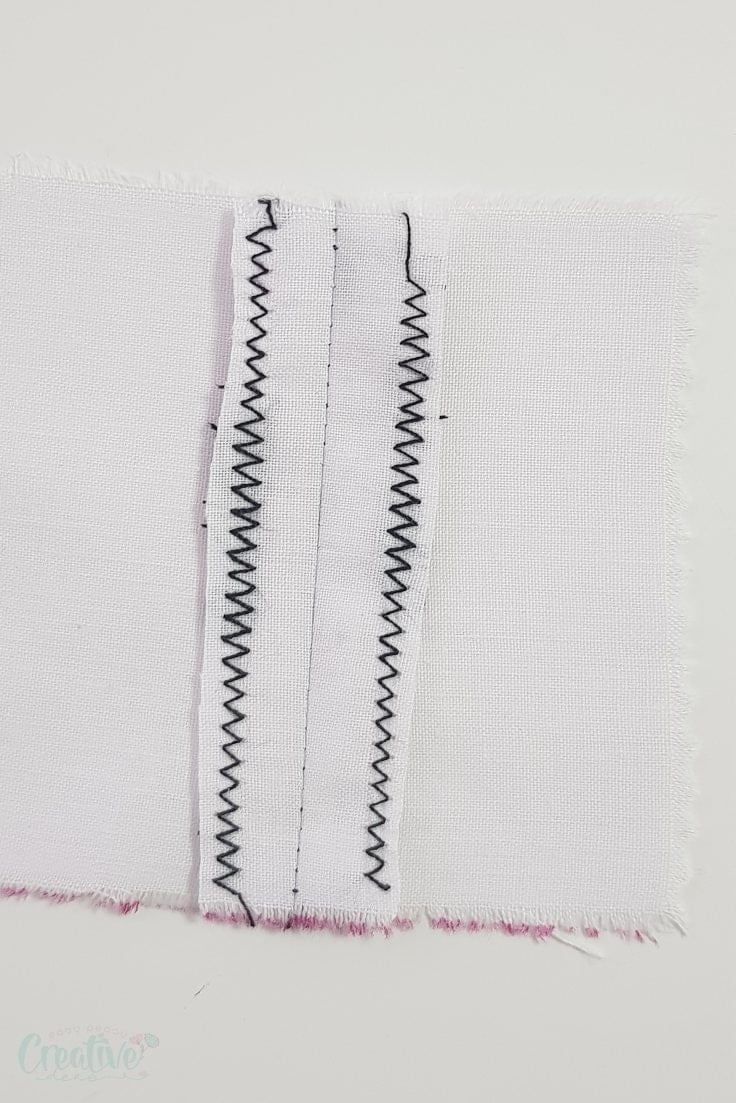 3. Overlock stitch
Depending on your machine the overlock stitch can be done all kinds of different ways. My machine has 5 different types of overlock stitches and they require a special foot. This is not a stitch that all machines have so you might not be able to locate it on yours, especially if you have an older model. But if you do have this option, I would recommend sewing the seam first then finish the raw edges with an overlock stitch. Using this stitch alone might not be as strong, especially on garments.
As with the previous methods, this stitch can be done two ways:
a. Overlock together
This works well on medium and lightweight fabrics and provide a beautiful finish, some overlock stitches even mimicking the serger stitches pretty well.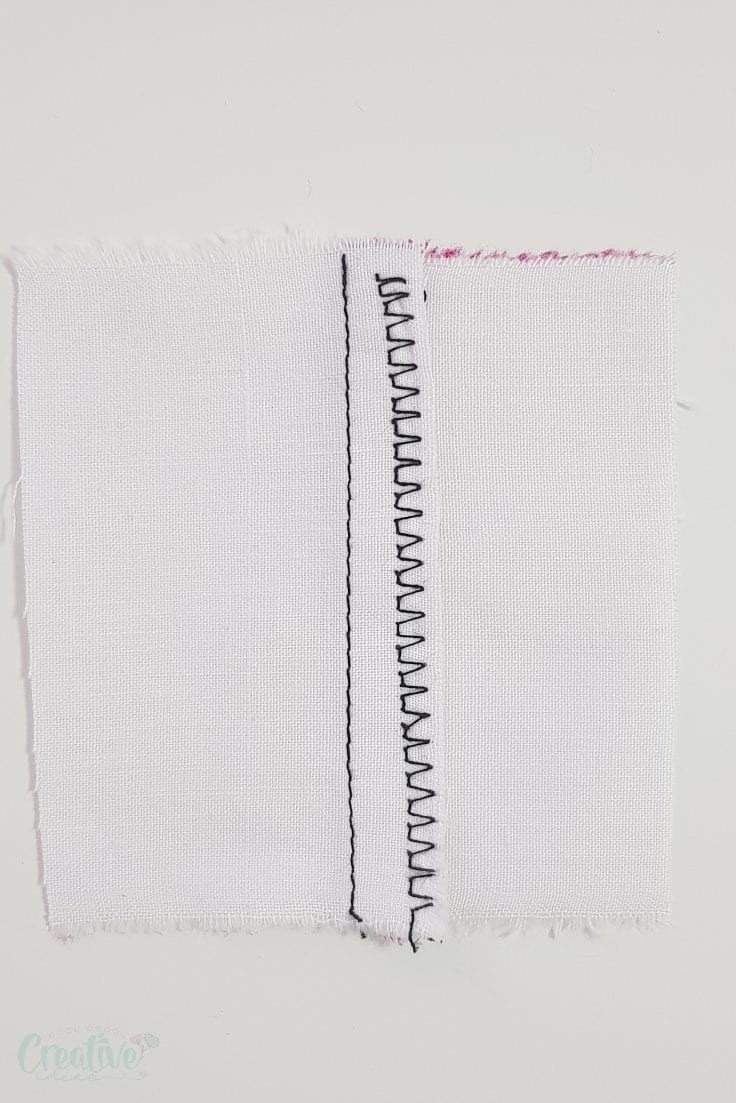 b. Overlock apart
Same like the zig zag stitch, this is used for heavy weight fabrics where overlocking together will create too much bulk. It can also be used as decorative stitch for medium fabrics.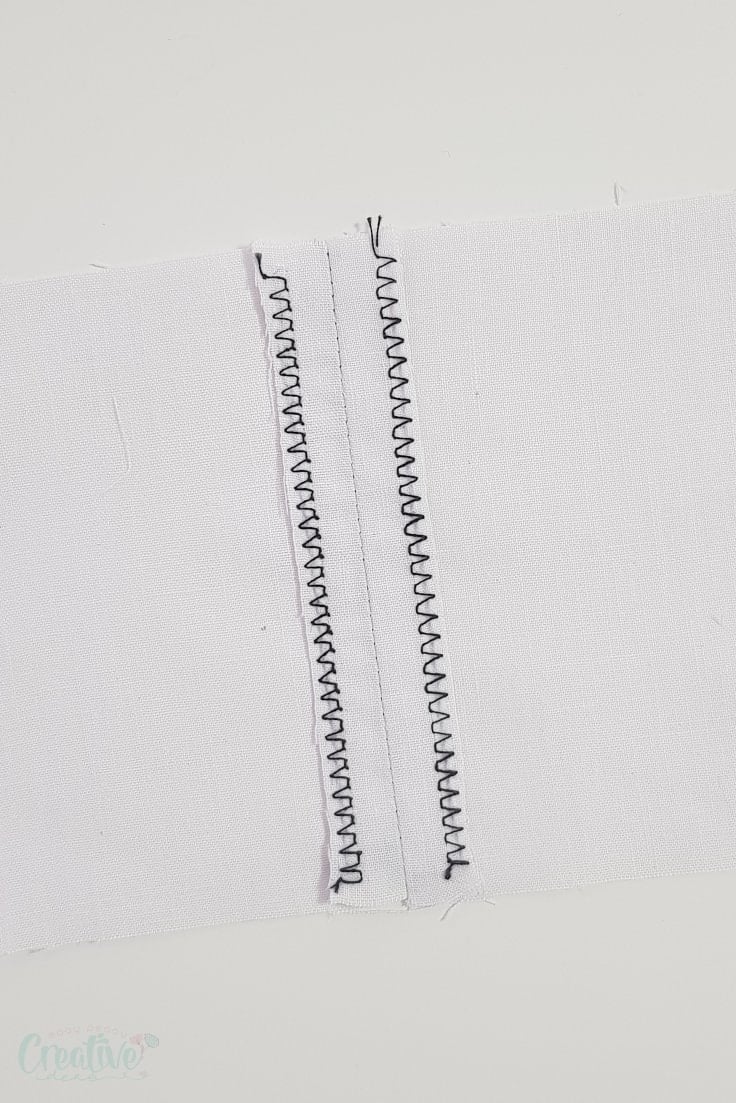 4. Pinking the seams
This is probably the easiest and most convenient method for finishing seams! This method uses pinking shears that will create a wavy edge that will stop the fabric from fraying or at least minimize the fraying. It's basically done in a pinch but it won't offer a very professional look to your seams. All you need to do is put both sides of the seam together and cut along the seam with pinking shears.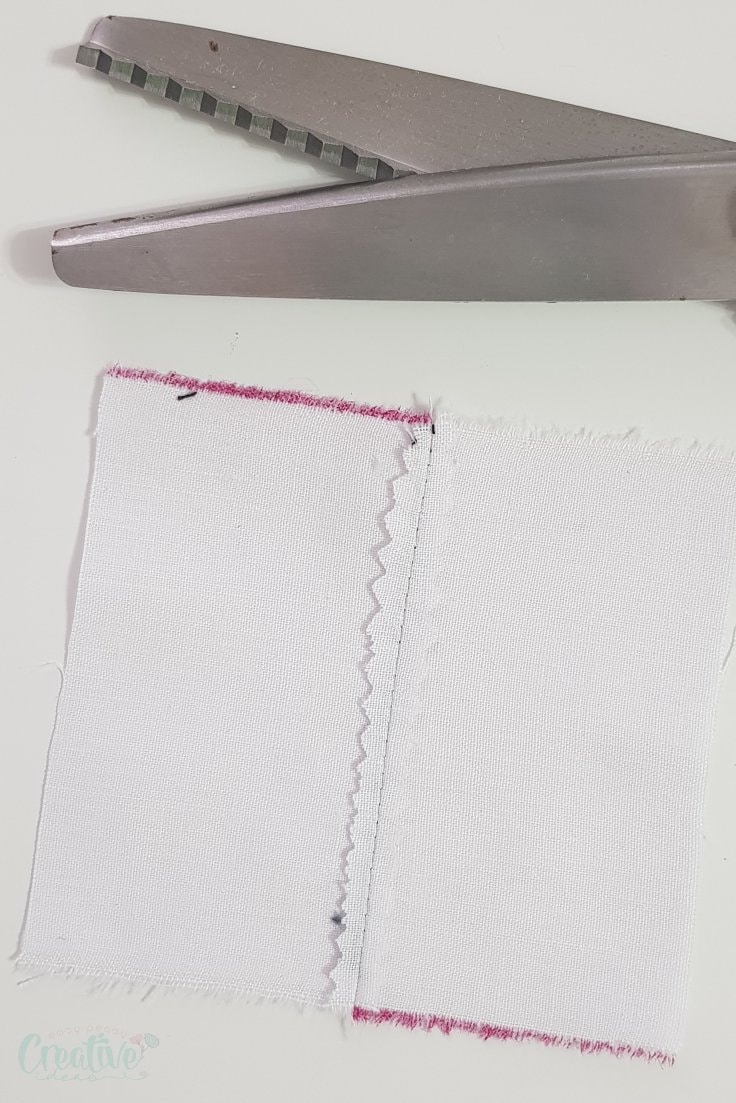 5. French seam
I've done a tutorial on finishing seams with a French seam here so I won't get into much detail. It encloses the raw edges in an elegant, durable seam which looks super neat and tidy, adding a professional touch to any garment!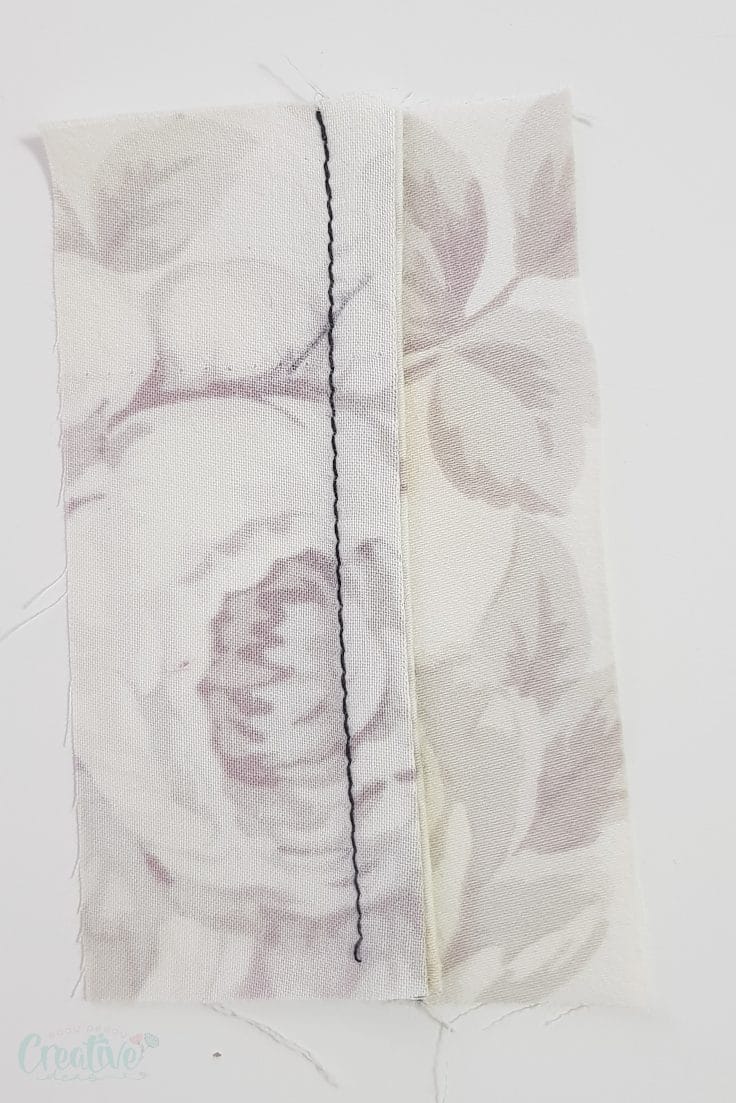 6. Flat fell seam
I've also done a tutorial on this method here. This kind of seam is what you see on most jeans, is also called flat seam or denim seam and help your garments and bags become a lot more durable! So it's used mostly for items that get a lot of use and could use extra strength in their seams.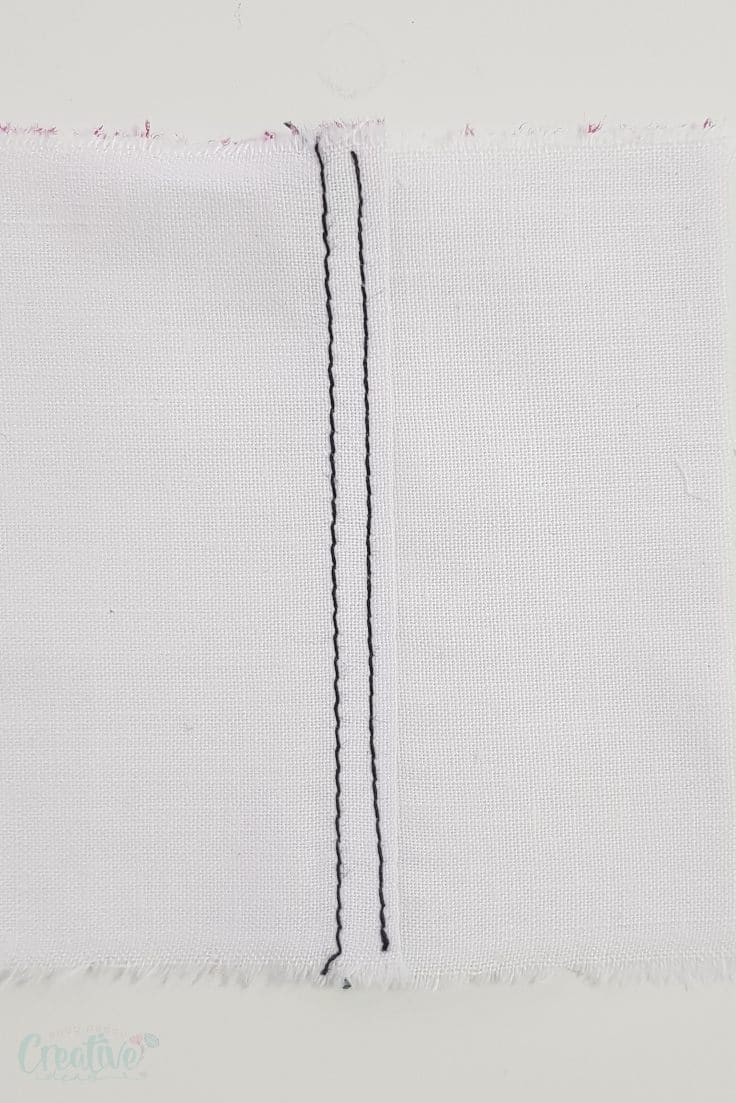 7. Clean finish seams
This kind of seam finish is so easy to achieve on all sewing machines. Just sew the seam, fold the raw edges under to meet the seam line and press. Then sew each side of the seam along the fold to keep the raw edge inside.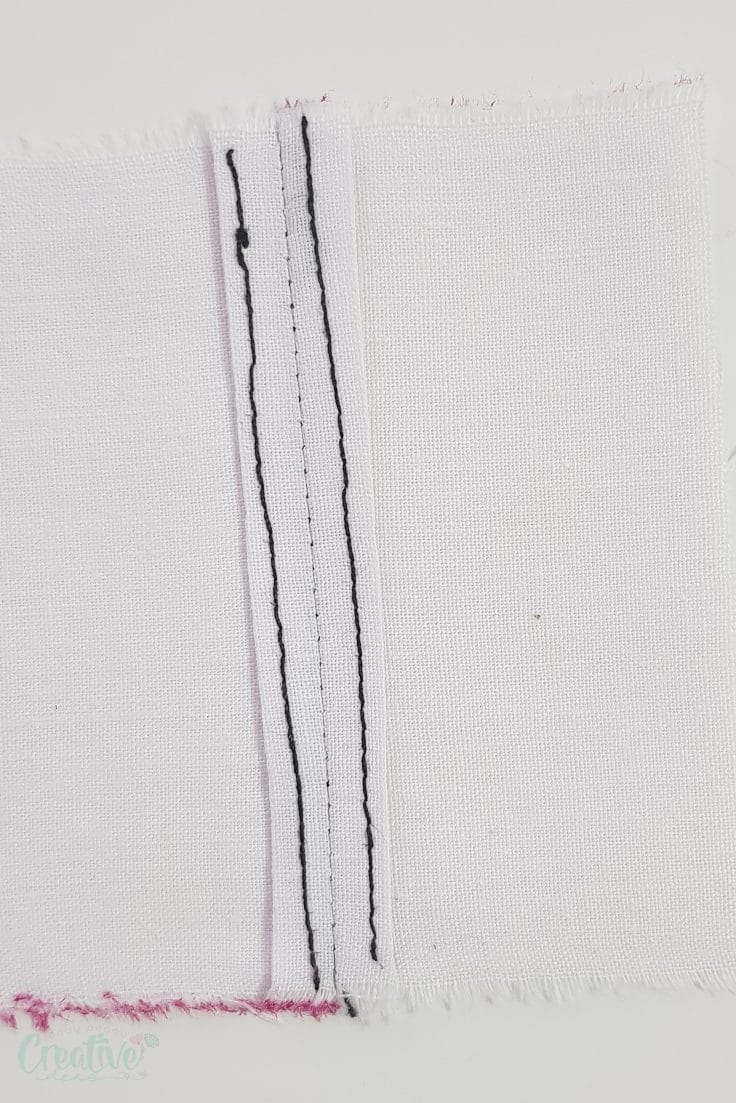 8. Hong Kong seam
Essential a bias tape seam, this finish involves binding seams with bias tape. This method is a great way to spiff up the inside of a garment and is considered a couture finish. It looks wonderful on an unlined coat or jacket! The Hong Kong seam is done two ways:
a. Bias tape the seam together
Simply gather both sides of a seam and sew bias tape along the seam. You can use single or double fold bias tape.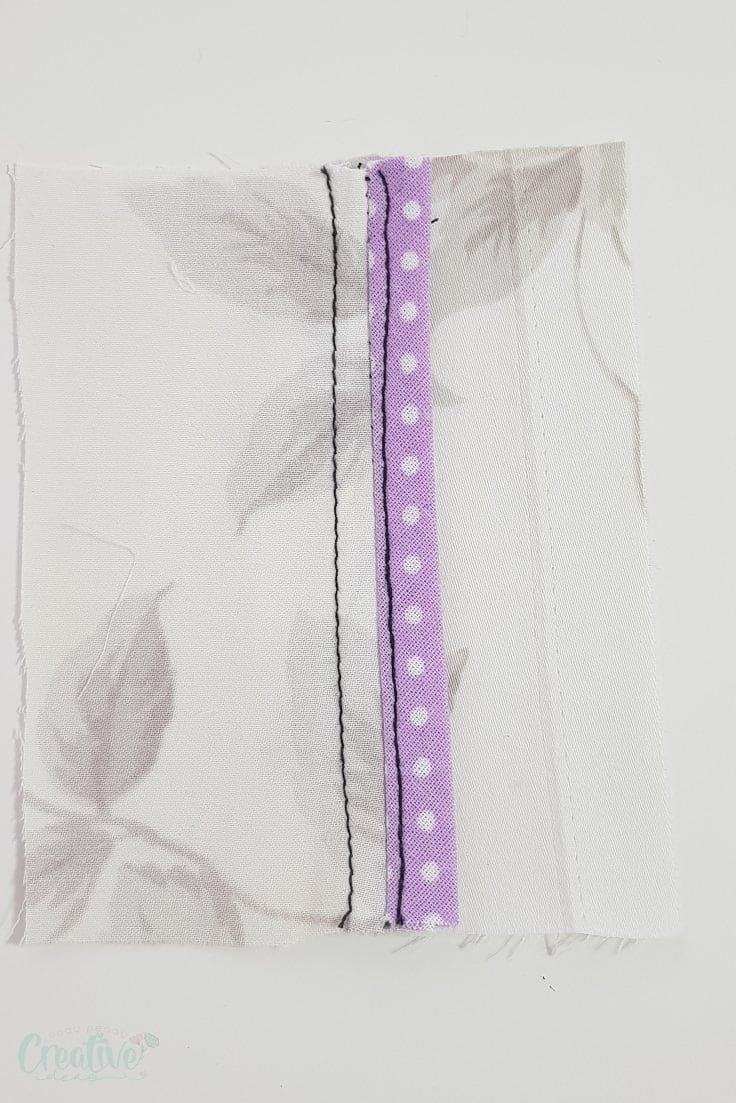 b. Bias tape apart
Much like the methods above, this is used for heavy weight fabrics or bulky seams.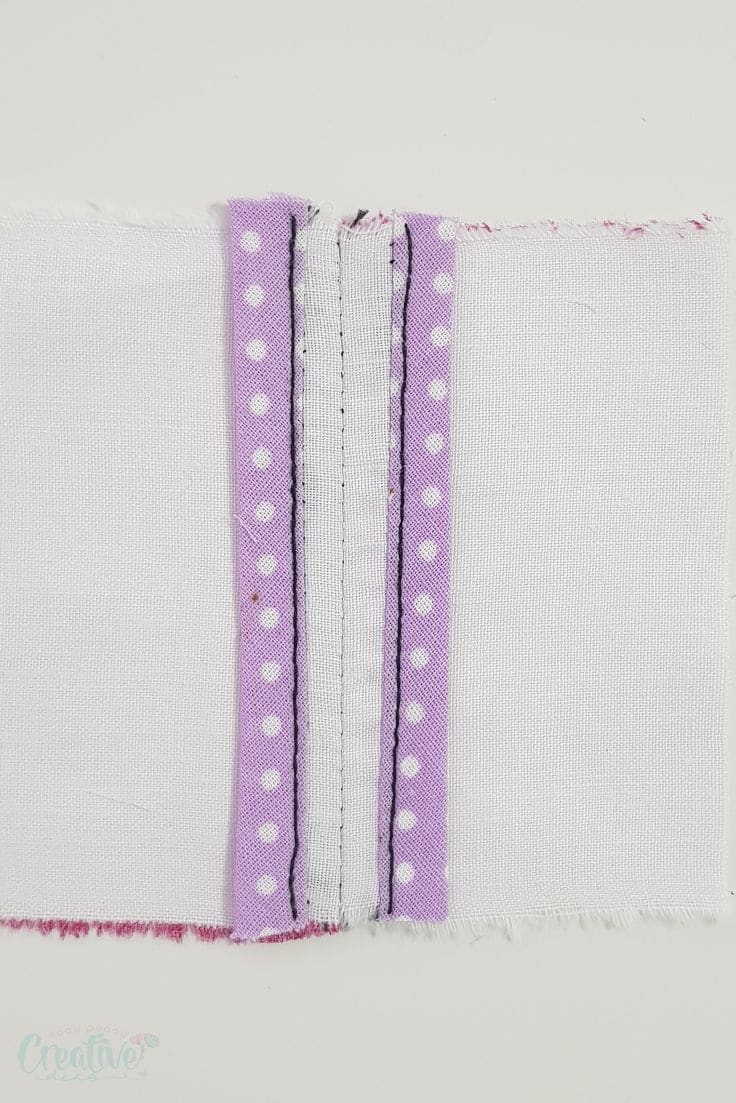 Other ways of stopping fabric from fraying:
Clear nail polish – simply apply clear polish along the raw edges and allow it to dry completely before working with the fabric.
Interfacing – apply fusible interfacing after the pattern pieces are cut; this seals the fabric edges, preventing any fraying from occurring.
Anti-fraying liquid – this is a seam sealant that prevents fabric from fraying by securing the raw edges. Use a sealant that dries clear, will not discolor or stain fabrics, is washable and dry cleanable like Dritz fray check.
These are my ways of finishing seams. I would love to know if you have a favorite so please let me know in the comments below and don't forget to rate this tutorial! Thanks!
Pin to save for later