How to clean a stove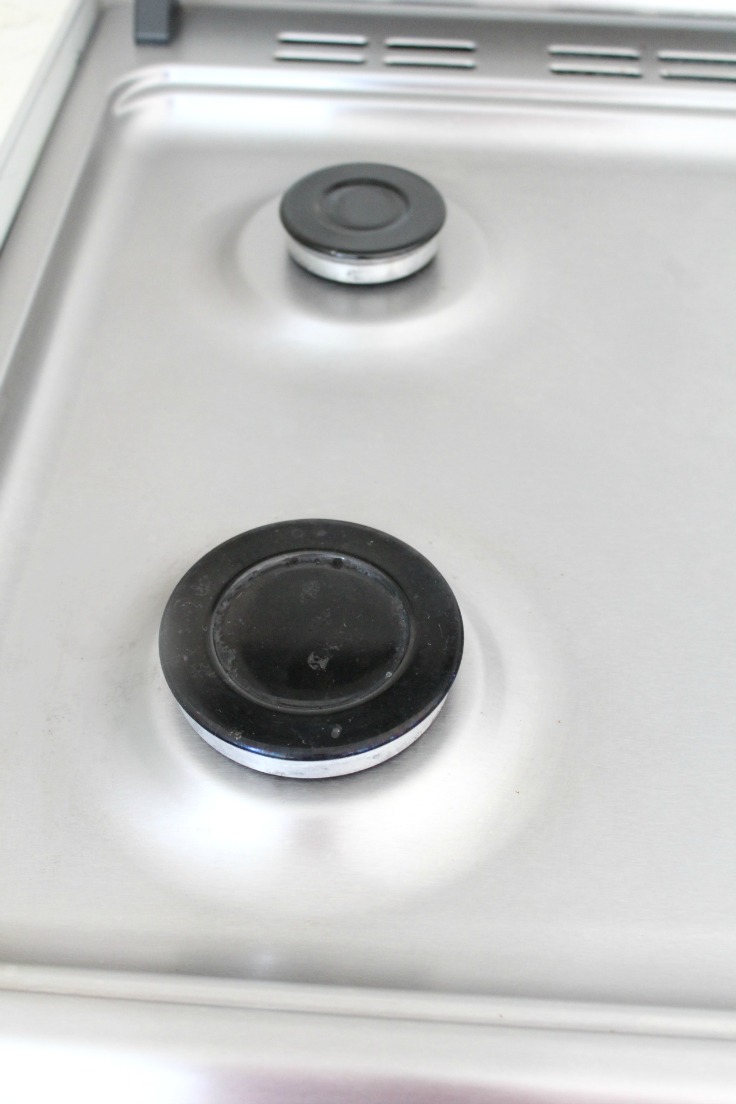 Ingredients:
Baking soda (as needed)
Citrus vinegar cleaner (or vinegar)
Fine Salt (as needed)
Dish washing liquid
Kitchen sponge
Directions:
Clean the stove with dish washing liquid, water and a sponge to remove the bulk of burnt food and other food debris.
Sprinkle a mixture of equal parts baking soda and salt over the stove top. Cover the area evenly.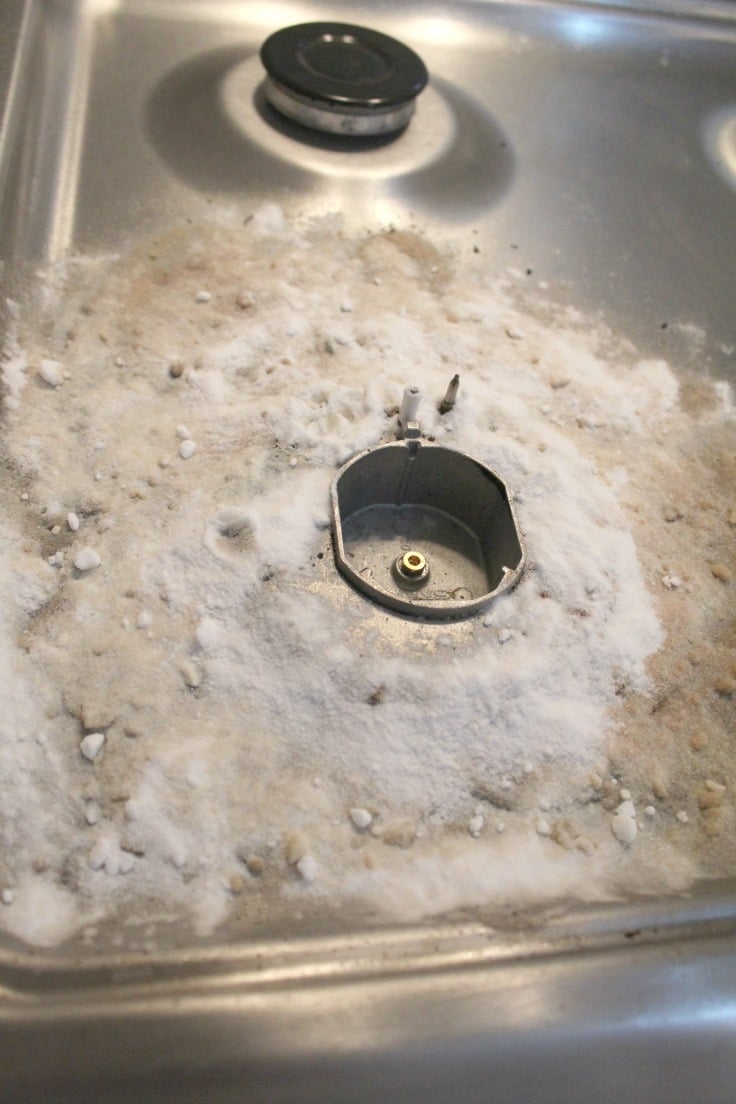 Spray citrus vinegar cleaner (or just vinegar) and wait for the mixture to bubble up for a few minutes.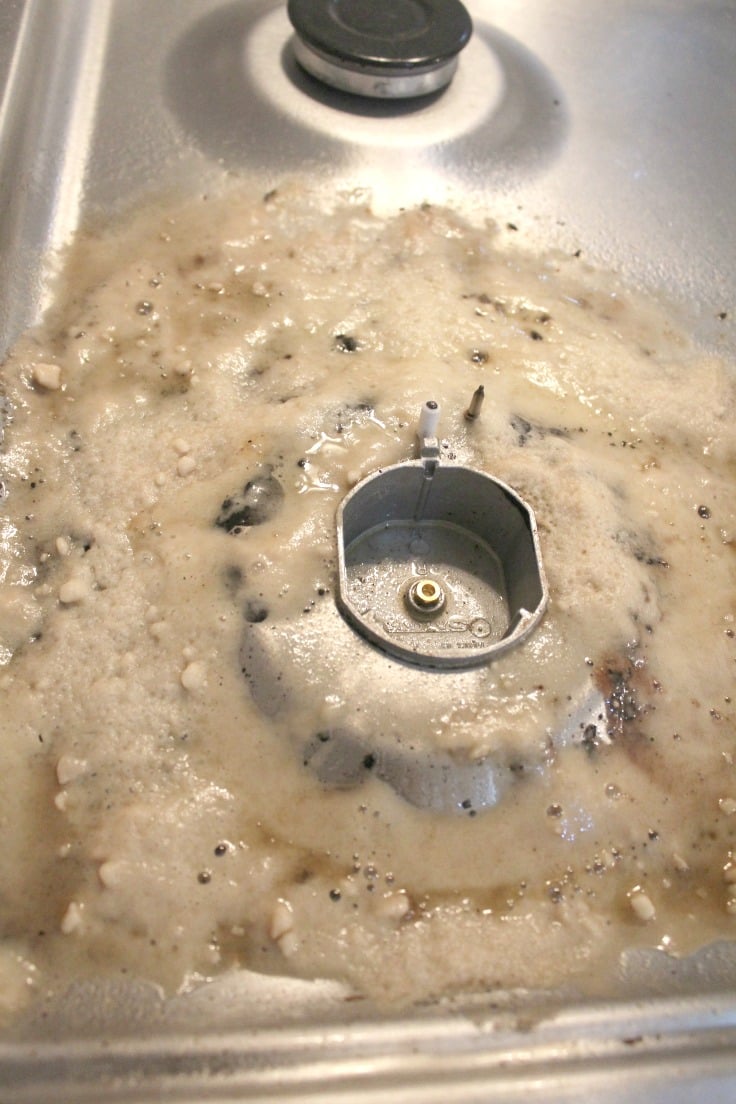 Lightly rub the mixture over the stove top so you get a paste like texture, making sure the stove is entirely covered in this paste. Be careful not to spill inside the burners. If that happens, remove baking soda immediately, using cotton swabs.
Leave on for as long as you need to (min. 30 min for less greasy stoves and overnight for very dirty stoves)
When ready to clean, mist some more citrus vinegar and lightly rub the paste with the abrasive part of the sponge, then remove the paste with the sponge and wipe with a damp cleaning cloth.
If you need to, repeat the process for extra dirty spots.
If you find your spots are super hard to clean, repeat the process and/or use an old toothbrush to rub the burnt spots.
Wipe down a few times to get the stove really clean and remove all the paste.
And that's how to clean a stove the natural, easy peasy way, without scratching it! And this method does wonders to your oven too!
Pin to save for later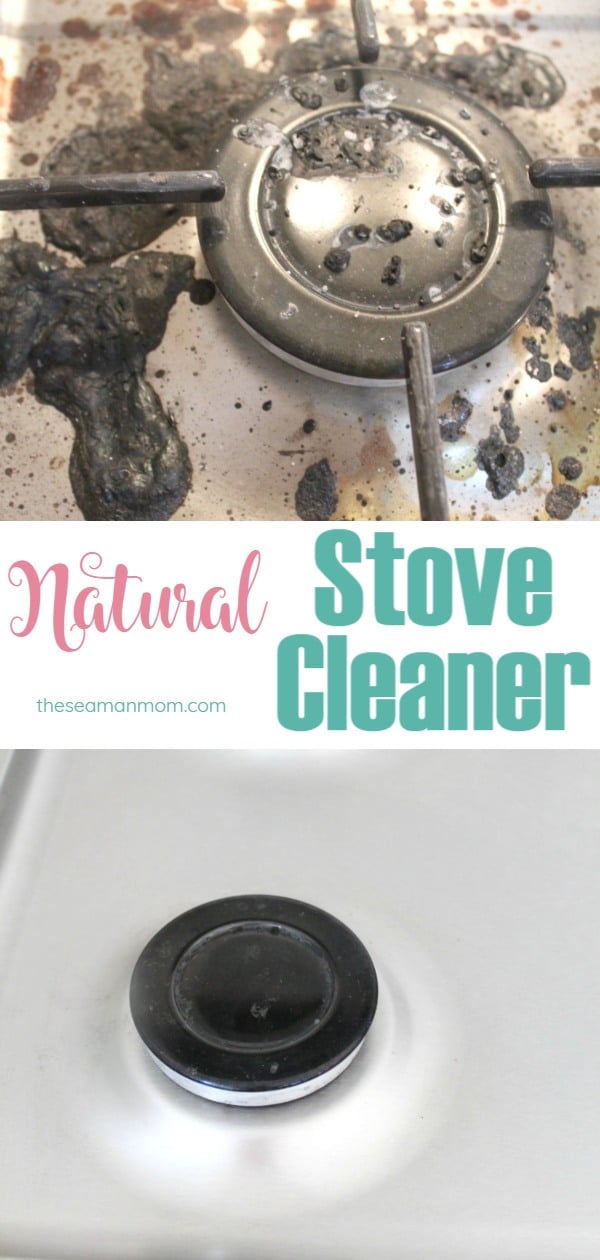 Most popular DIY