If you're looking for a simple yet comfortable and flattering skirt, this easy womens skirt tutorial is it! This tutorial will teach you how to make your own skirt, made for your own body shape and measurements and that will fit you perfectly.
Easy Womens Skirt Tutorial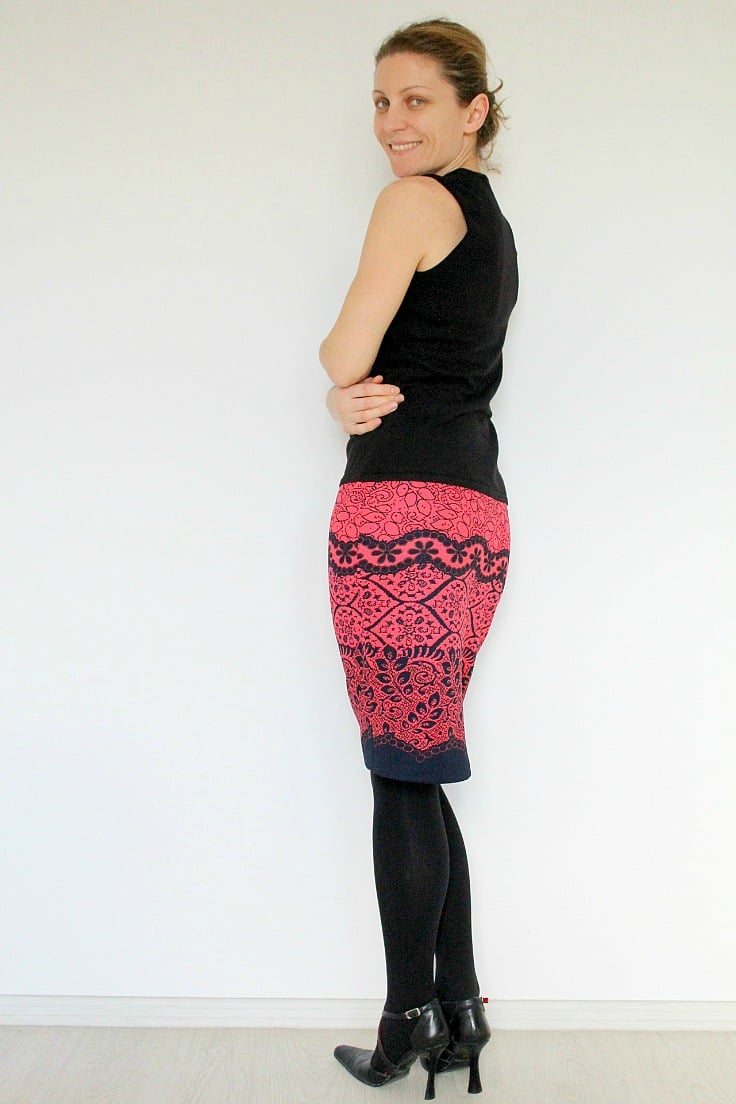 I have to admit I was scared to death to try and sew with stretch fabric when I first thought about making this skirt. I've wanted to work with knits and stretch fabric ever since my mom showed my how to sew a straight line but I never had the guts to.
But one day I said I have to get over my fears or I'll never learn how to sew with knits and stretch fabric and I'll obviously miss out on a lot of fun and comfortable clothing items. So I thought an easy womens skirt tutorial would be the perfect project for a beginner. If you've never sewn knit or stretch clothes before, I totally recommend starting with this project. If you don't know how to sew with knits, you may find these classes here and here very useful.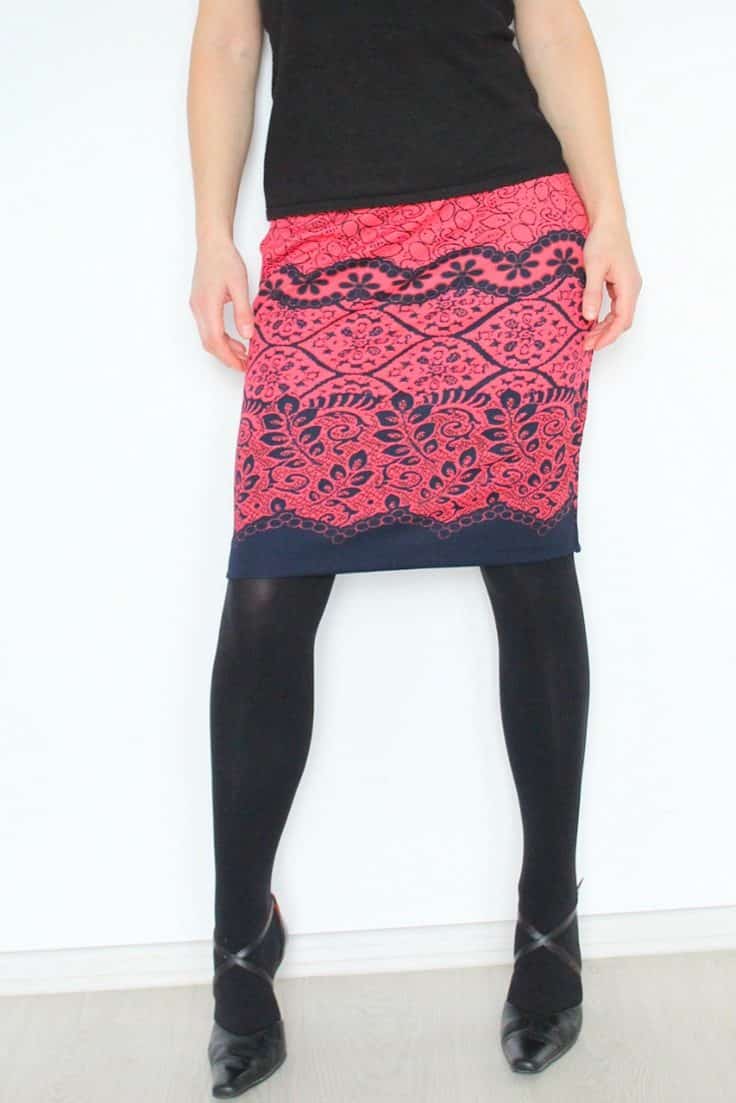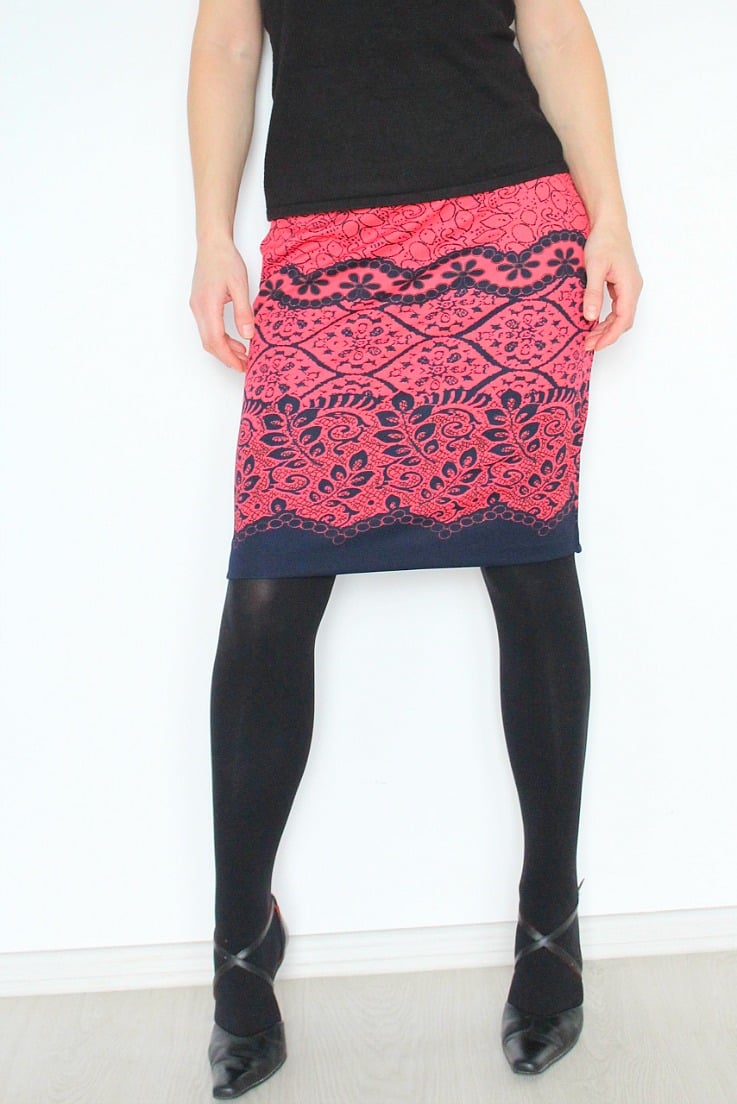 I actually made a pattern for my size but I think it's way easier to make your own pattern, based on your own body shape and measurements so the skirt would fit YOU perfectly. Apologies for the photos, most of them have been taken by my 4 years old, I got no one else to help me out!