Wanna sew a super easy skirt that is adorable, fun, sweet and innocent? Make yourself and easy bubble skirt that is both flattering and comfortable!
Balloon Skirt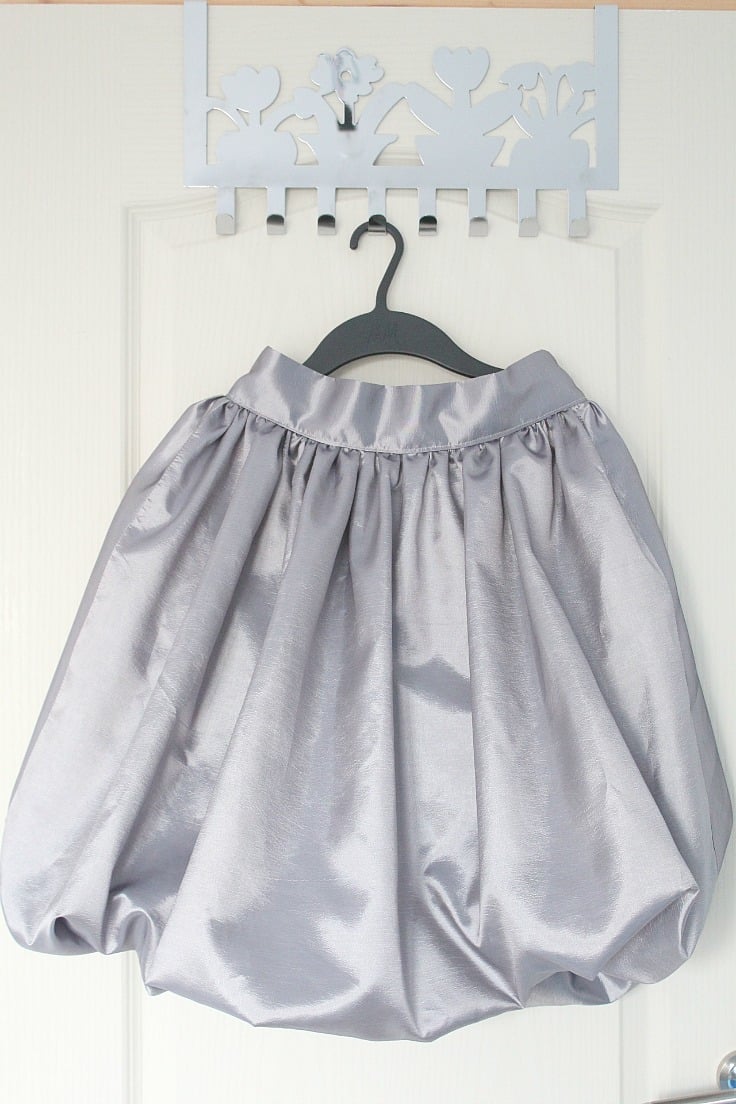 I simply love this bubble skirt! It's so fun to wear and not complicated to make! It makes me feel like a school girl again and at my age, that is a huge deal, I tell ya'! If you want to learn how to make a balloon skirt too, you'll end up with one of the most flattering, pretty and comfortable skirts you'll ever make!
Need more skirt ideas?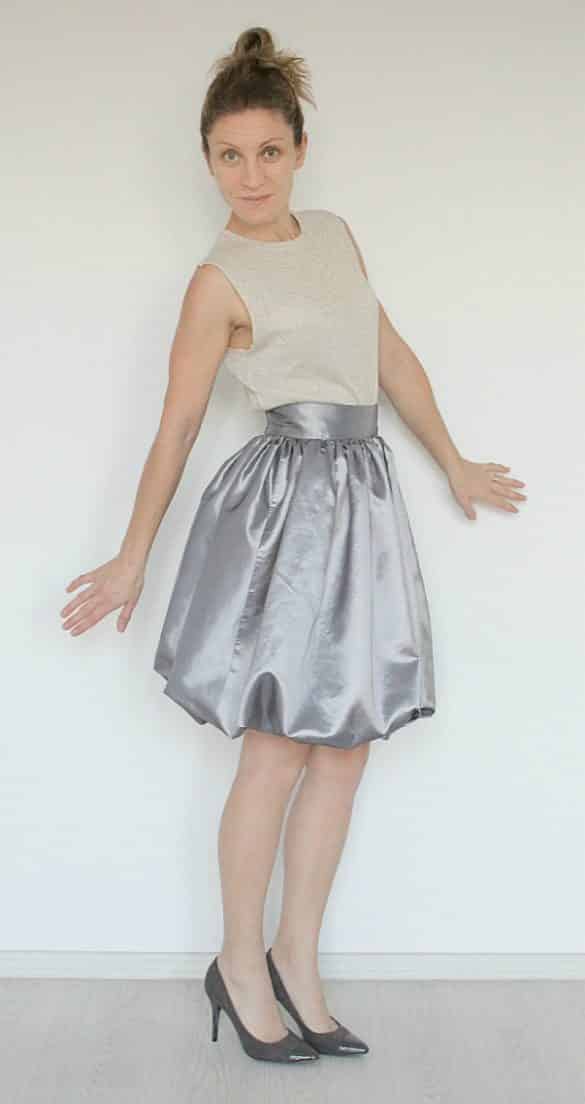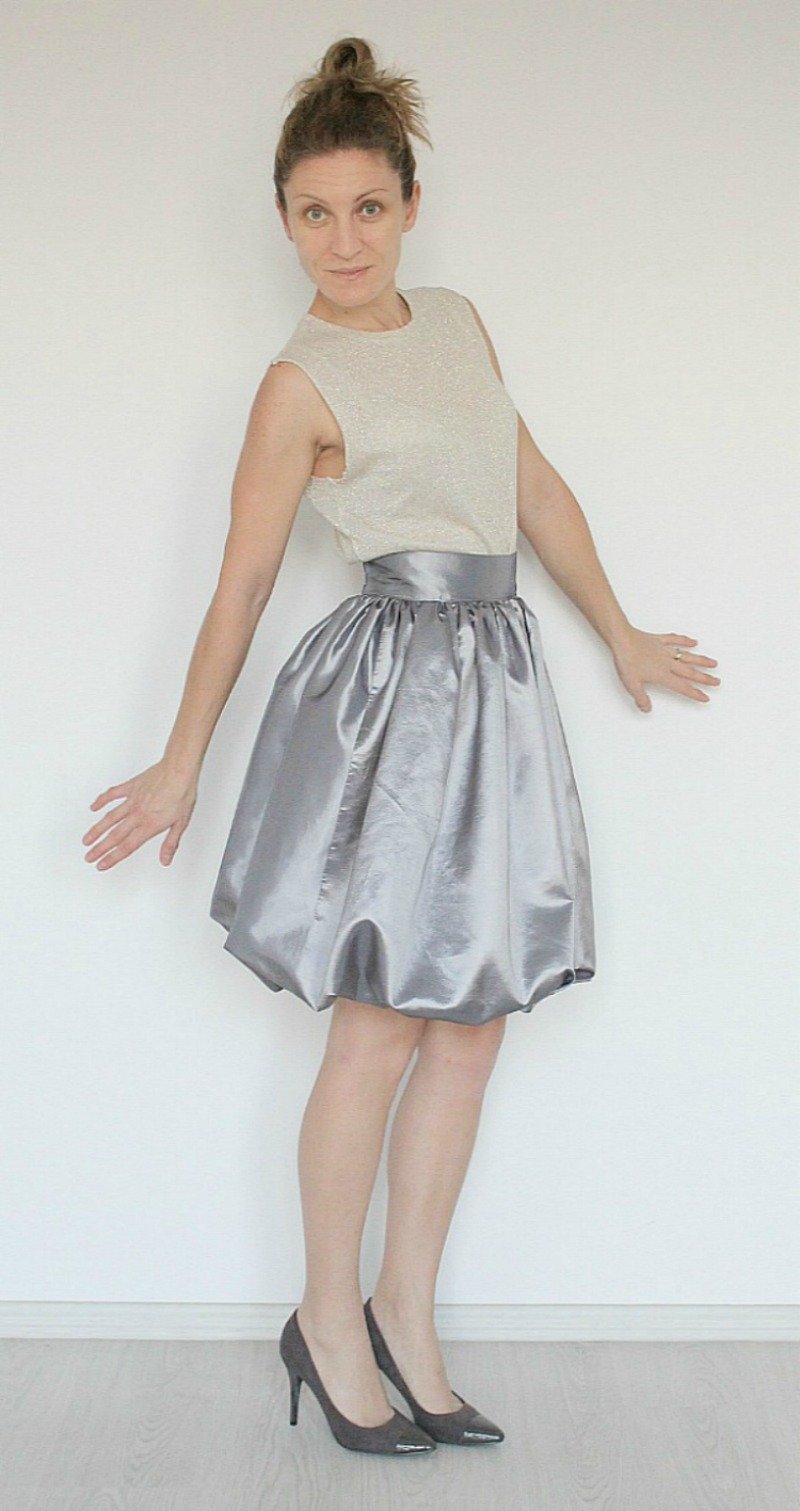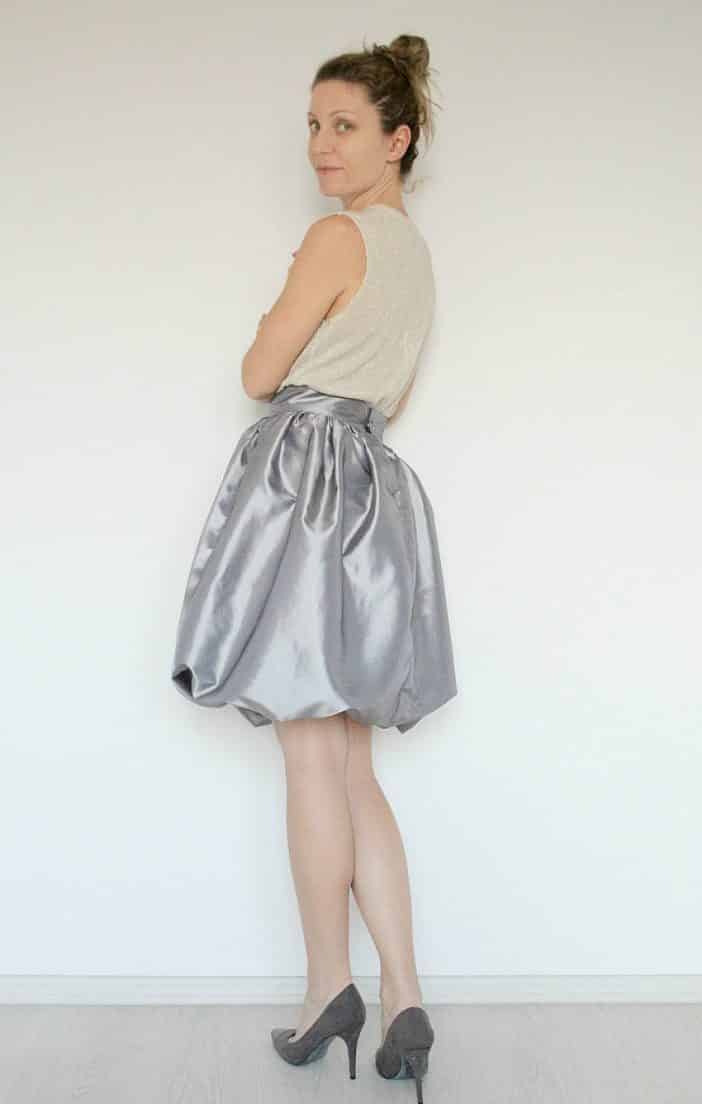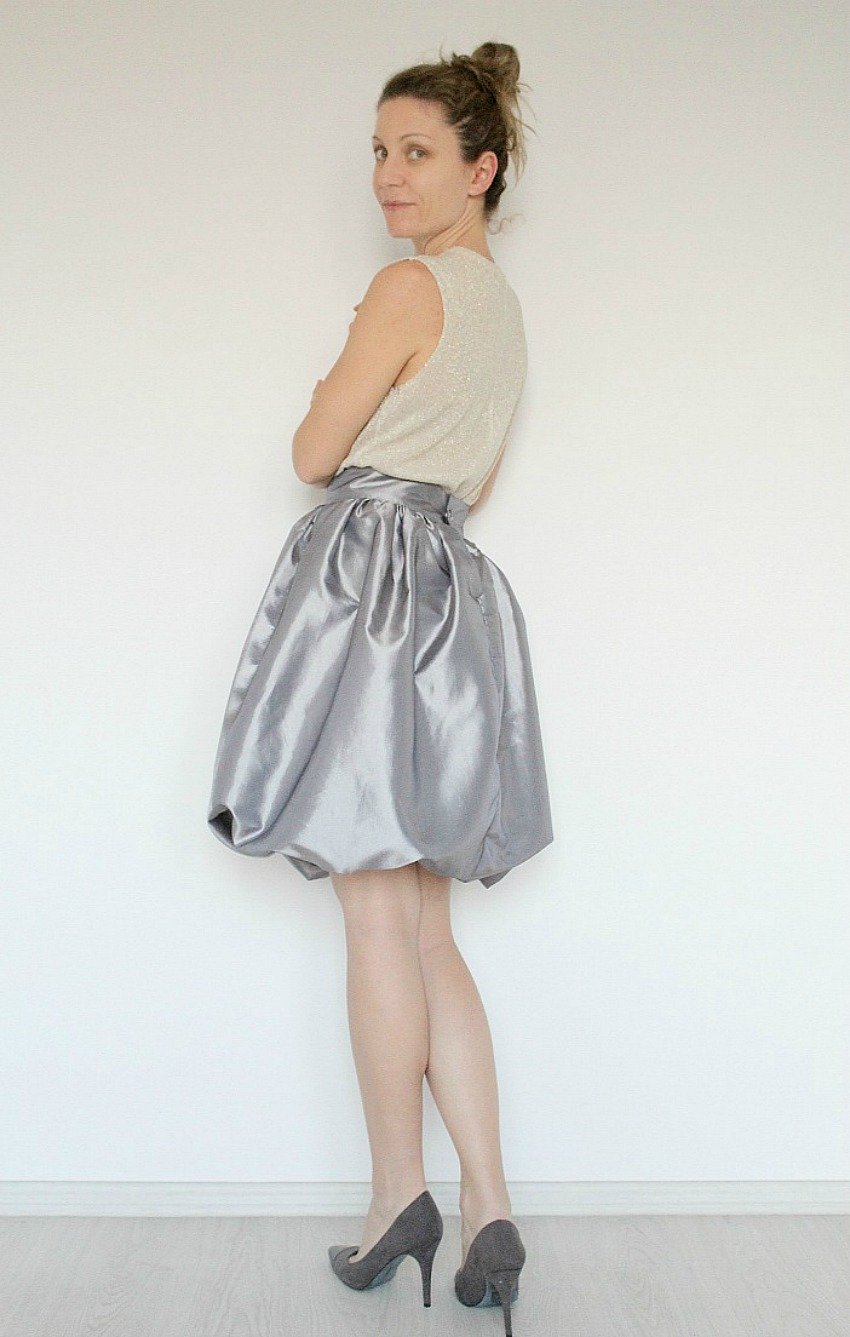 Make this bubble skirt in the right fabric and you can wear it anywhere, at parties, family gatherings or even on New Year's Eve if you dress it up a bit. Also, once you learn how to make a bubble dress, use this bubble skirt pattern to make big puffy dresses for the little girls in your life. A poof skirt on a little girl is oh, so sweet and innocent!
Bubble skirts are so popular with the little ones but why should they have all the fun? They are as adorable on women too!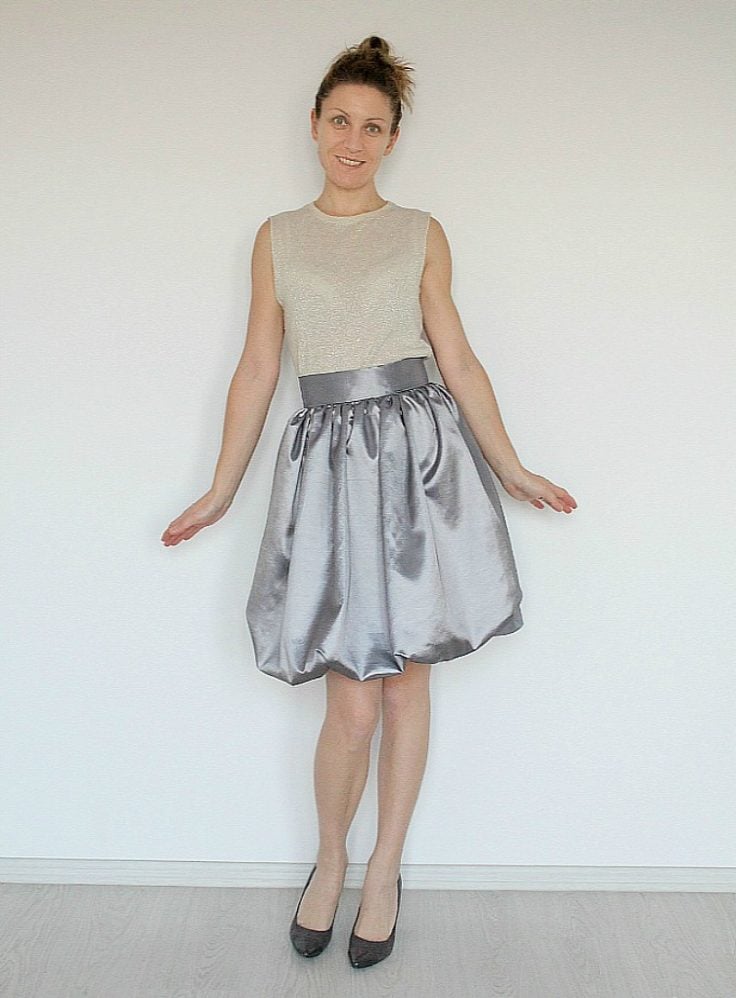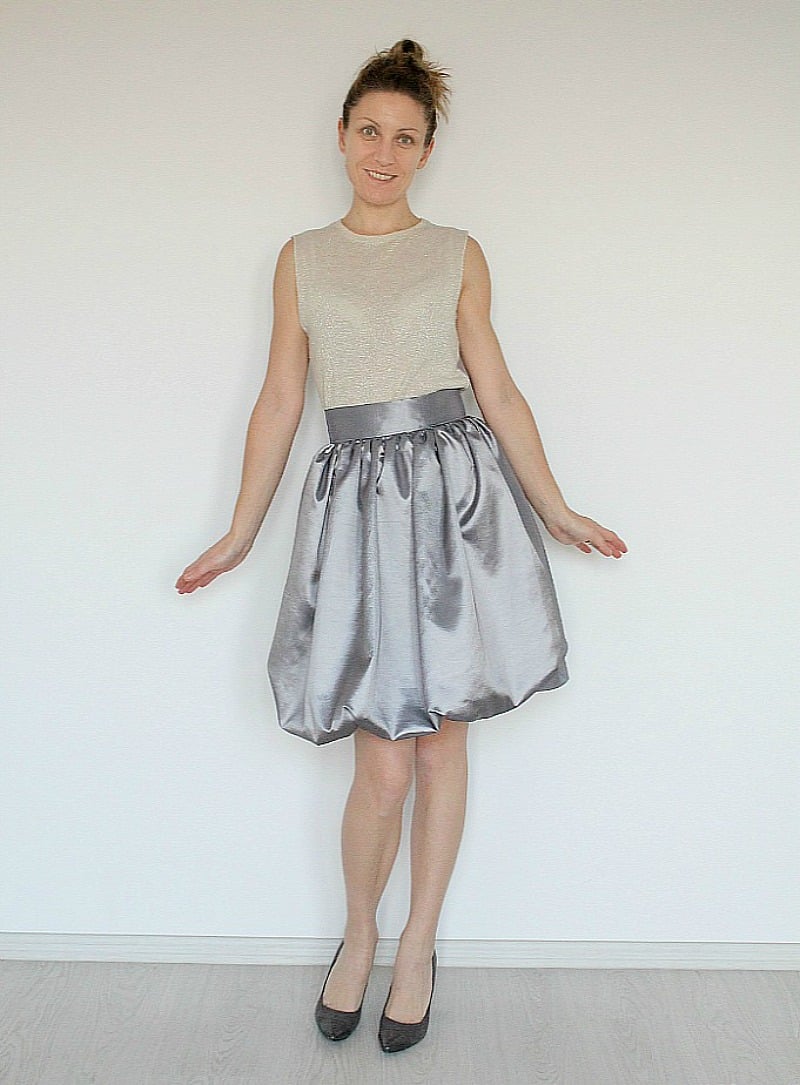 I absolutely love how slim this bubble skirt makes me look! It may seem like this skirt has quite the opposite effect on a woman's body but it's not, really. I don't normally look this slim and tall and I have some serious love handles but this balloon skirt hides all of my flaws. And the high waistband makes my waist look way smaller than it truly is and my legs a mile longg. Trust me, you'll want to wear this bubble skirt everywhere! Ready to learn how to make your own?
Bubble skirt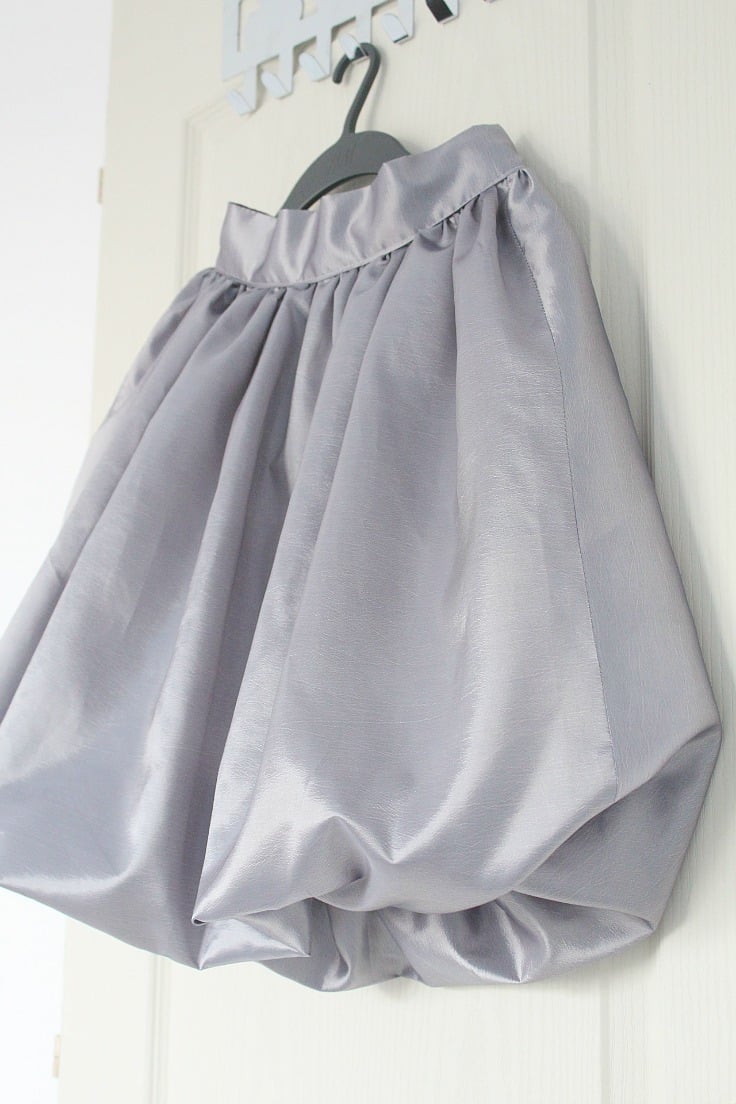 Materials:
Fabric for the skirt and waistband (I used some crepe satin, left from this A line dress)
Fabric for lining (I used tulle as I wanted my bubble skirt to become really puffy)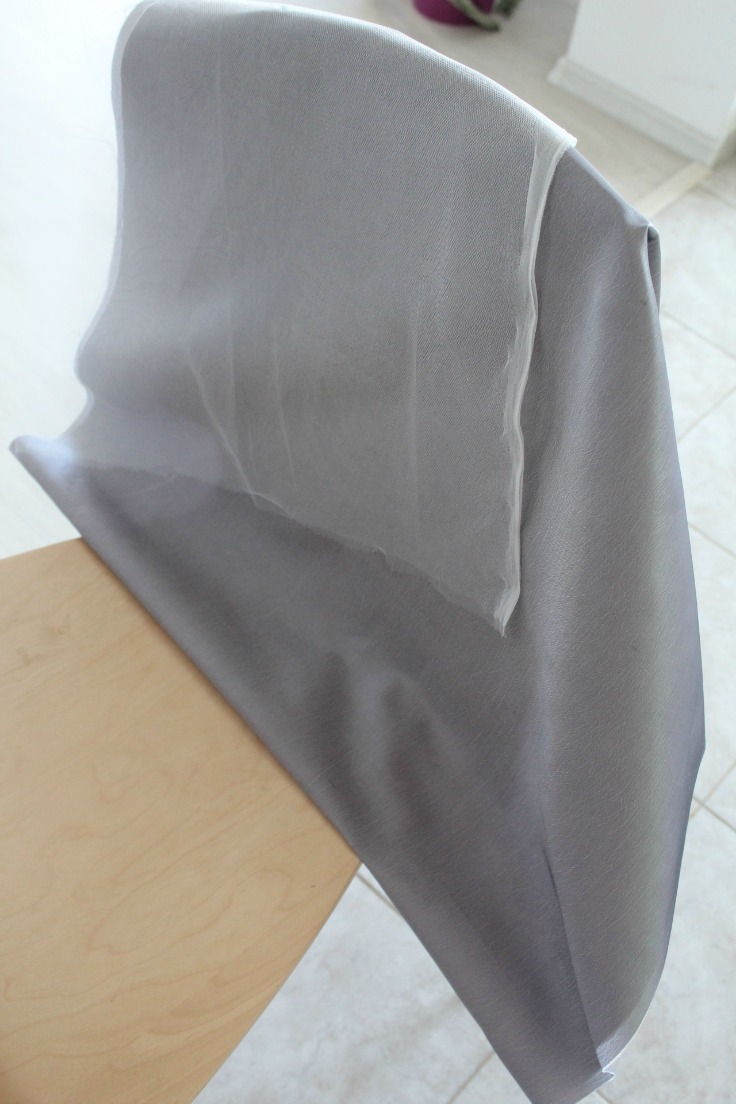 Matching thread
Scissors
Sewing machine
Directions:
Measure your waist and the skirt length (I wanted mine knee length but you can make it shorter or longer; I just don't think t will look this sweet in a longer version, it may even look overwhelming)
Cut the fabric for your waistband: height should be 10″ = 25 cm and width should be your waist plus 1 1/4″ = 3 cm for turning the ends inside and to add the button and buttonhole.
Cut the fabric for your skirt: Height should be your skirt length plus 4″ = 10 cm; Width should be three times your waist plus seam allowance.
Cut the fabric for your lining: Height should be your skirt length minus 4″ = 10 cm: Width should be your waist plus 12″ = 30 cm.
I'm a size 8 and I used these fabric measurements: Waist – 30″ x 10″ (77 cm x  25 cm); Skirt – 25″ x 88″ (65.5 cm x 225 cm); Lining – 18″ x 40″ (45.5 cm x 102 cm). Also I didn't have enough fabric to make the skirt and lining in one piece so I used 3 (one large for the front and 2 small for the back, connected at the back). If this happens to you too, just cut half the measurements, make 2 panels and cut one in half. Join the panels at the sides and make one large panel for skirt and one for lining (You will have side seams and a back seam on the finished skirt this way). Then follow this tutorial.
Gather the bottom of the skirt fabric to match your lining width.
Place lining and the gathered skirt right sides together and sew.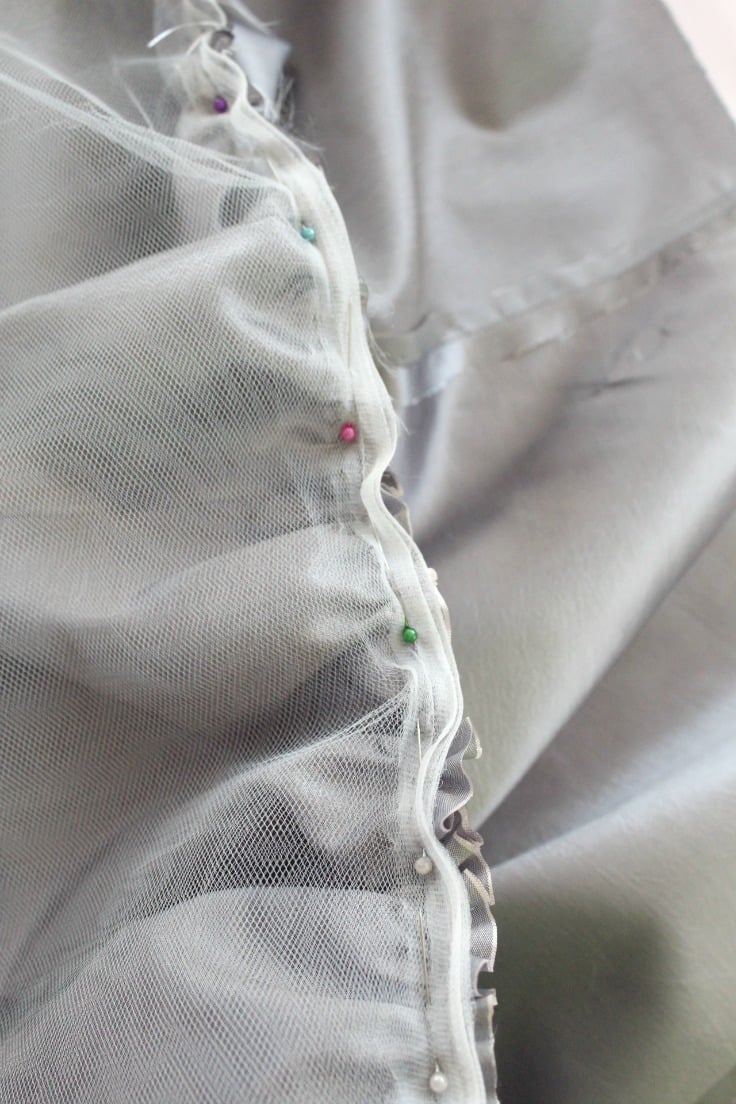 Gather the top of your skirt to match your waist (minus the 1 1/4″ = 3 cm used for turning the ends inside and for the buttonhole).
Gather the top of your lining to match your waist, as above.
Place the skirt and the lining, previously joined at the bottom, right side out, then fold in half so that the sides join right side (one side of the skirt will join the other side of the skirt; one side of the lining will join the other side of the lining).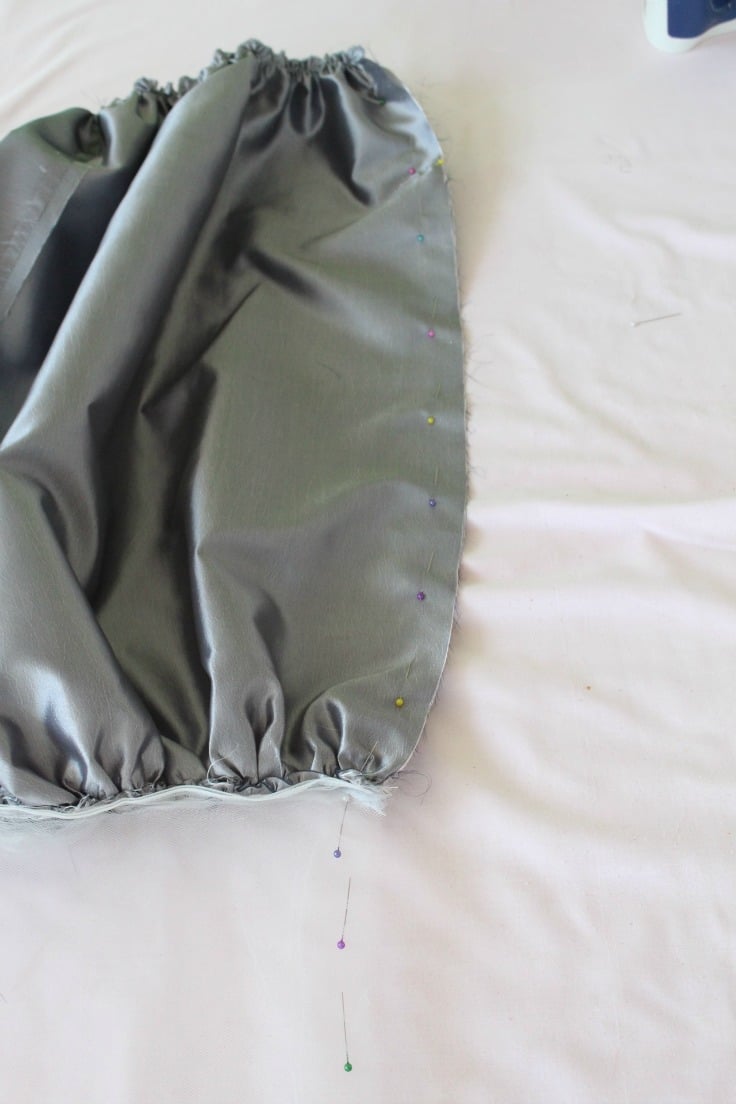 Pin together, leaving an opening on both ends (one on skirt and one on lining). I left 5″ = 12 cm on both. Check if your body fits through these openings then sew the skirt and lining, skipping the opening you just marked (ignore the pins you see on the opening in the photo below, they were there for the sole purpose of keeping the fabric in place as it was very slippery).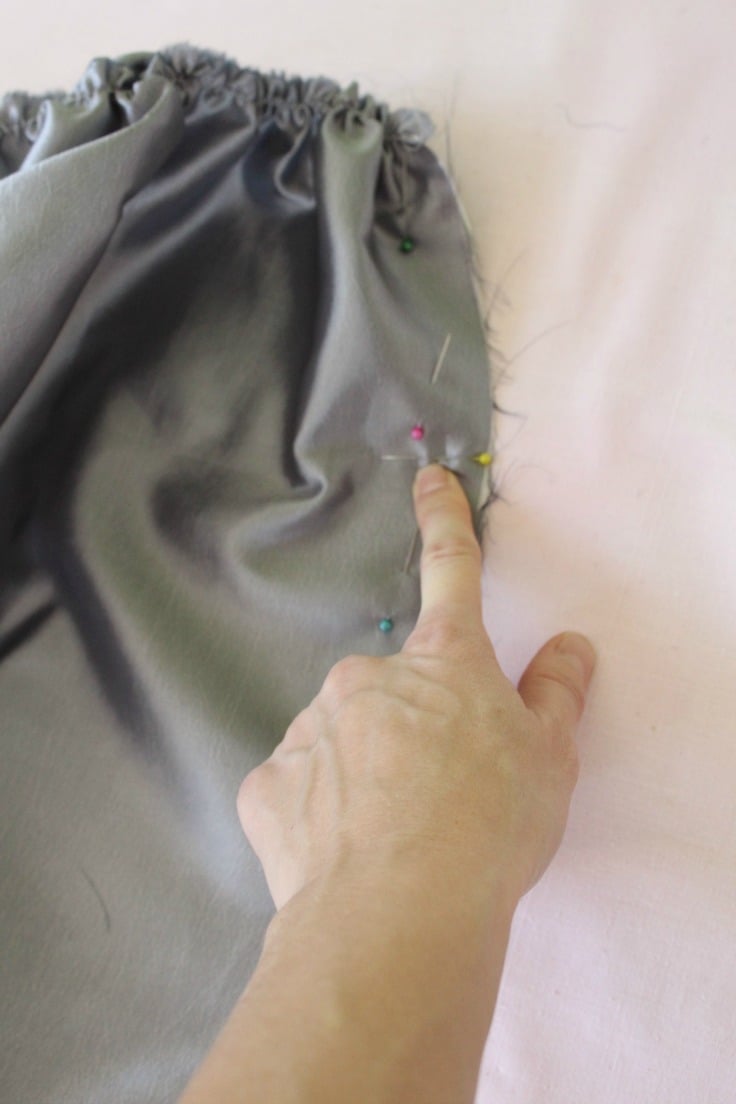 Pull the lining through the inside of the skirt so now they face wrong side together.
Pin the top of the skirt to the top of the lining and sew.
Make the waistband: fold fabric in half, lengthwise, and iron. Open the strip and fold each half again and iron so now you'll have 4 folds. Fold the ends inside 1/5″ = 0.50 cm and iron. Fold everything back and iron.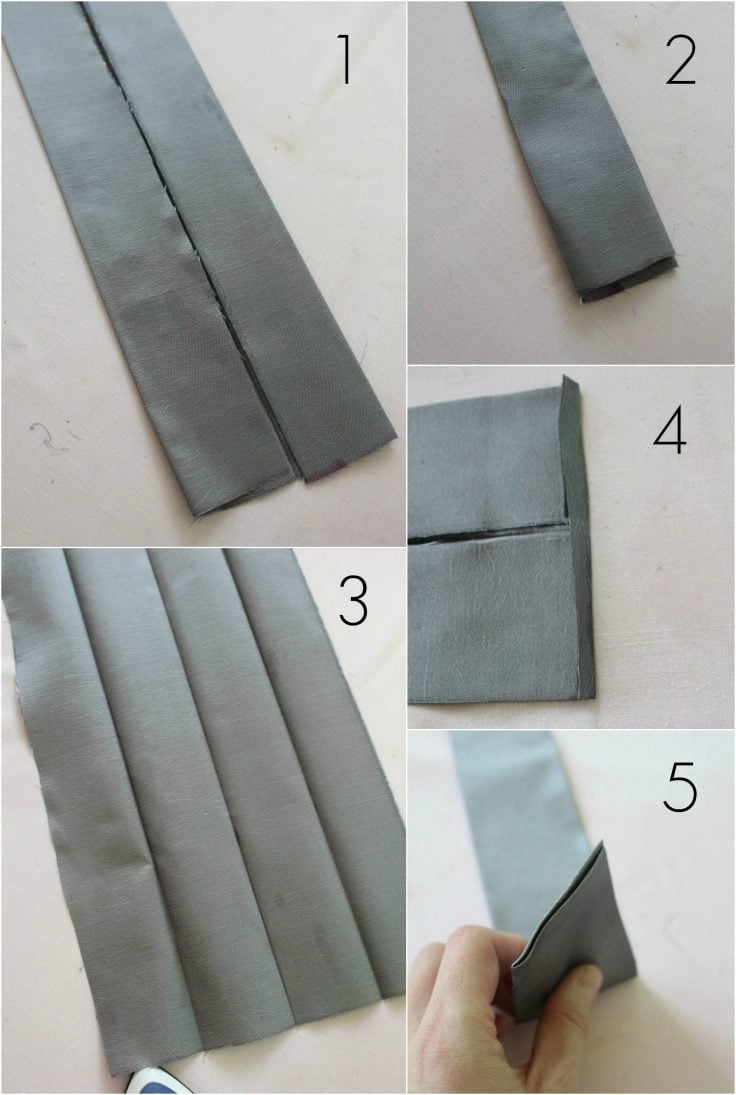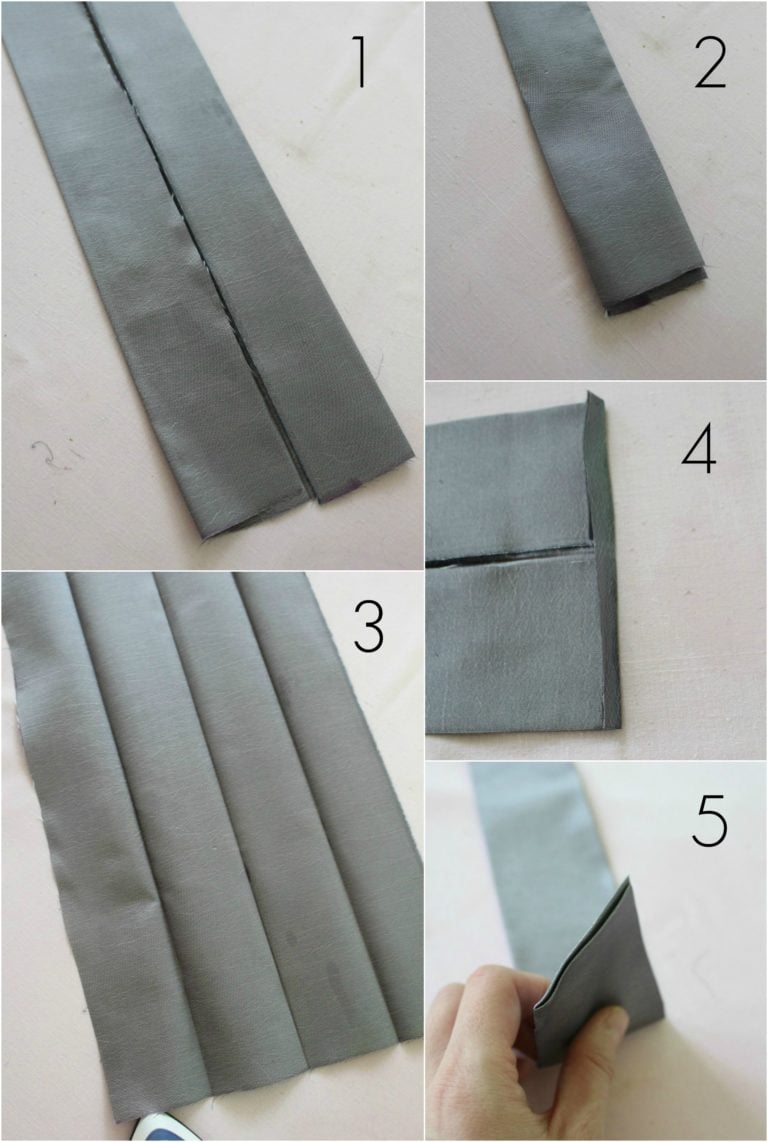 Pin the top of the skirt and lining to the waistband, starting on one side of the waistband towards the other side (which should be longer than the skirt to accommodate the buttonhole). Open the waistband and pin the skirt to the back of the waistband so the skirt and waistband face wrong side.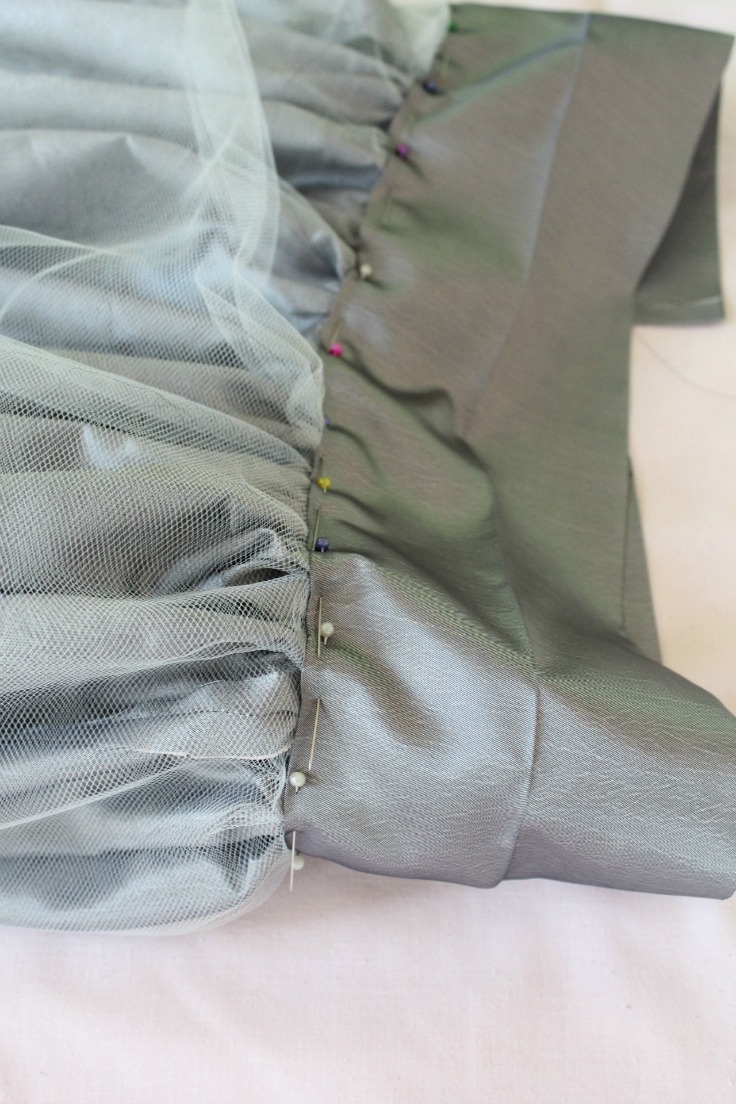 Sew. Fold the front of the waistband over the right side of the skirt. Then pin and sew.
Sew the sides of the waistband as close to the edge as possible.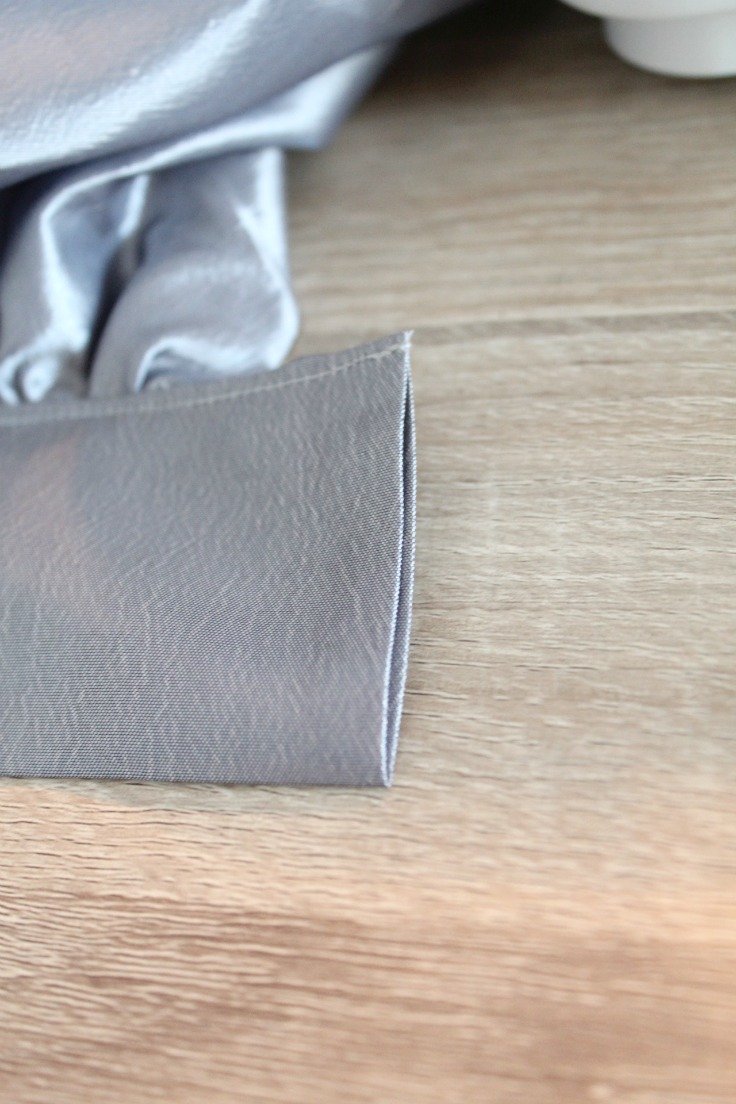 Make the buttonhole on one end of the waistband and sew the button on the opposite one.
That's it! Your lovely bubble skirt is ready! Now that you know how to make a bubble skirt, go make yourself loads and loads of pretty little bubble skirts! Your friends will be impressed and ask you to make one for them too!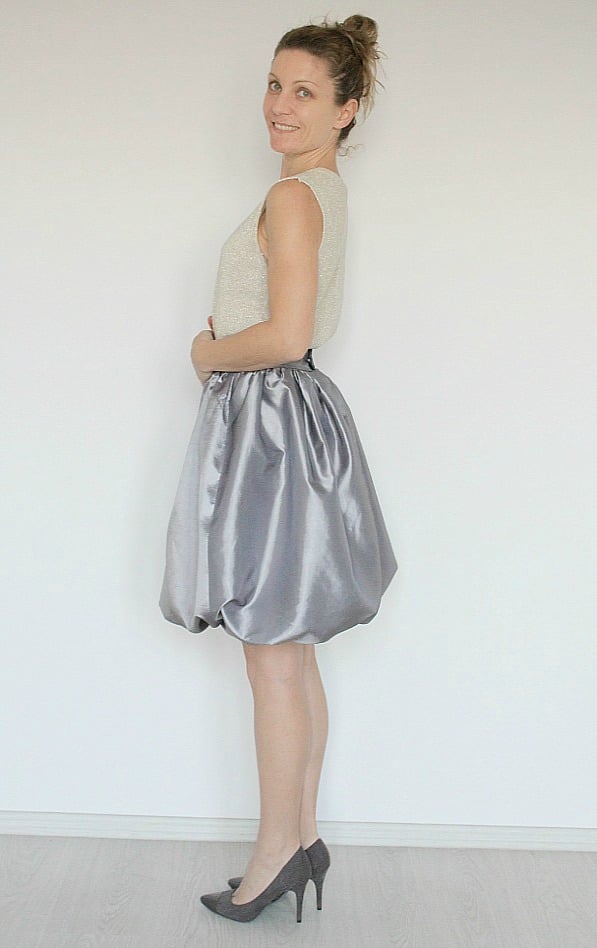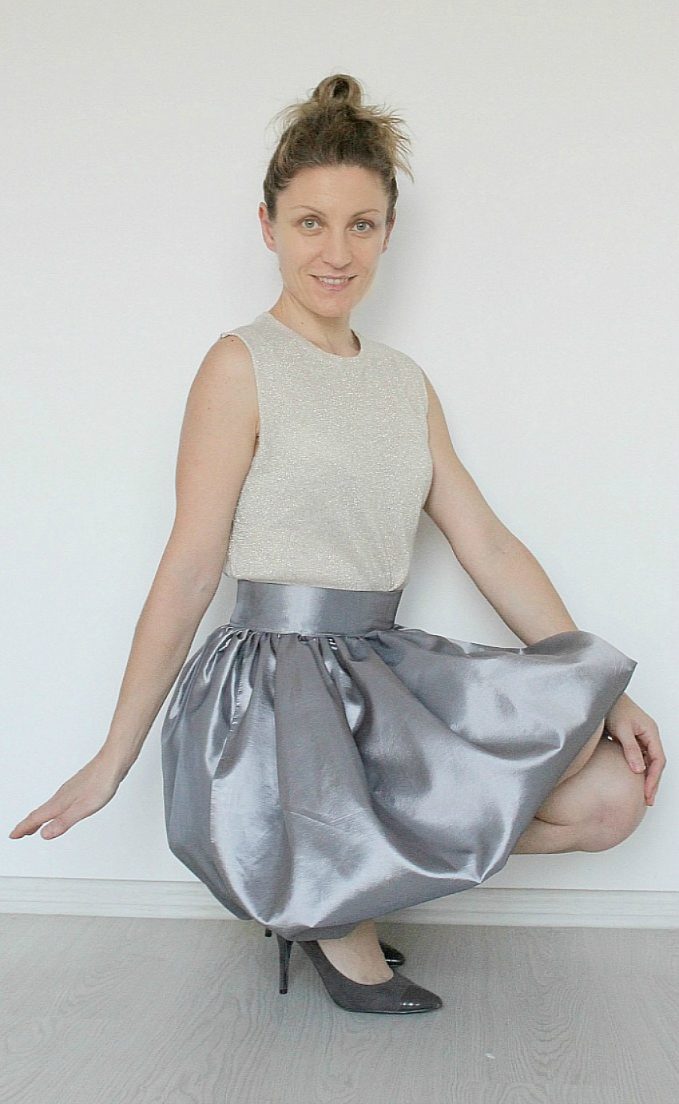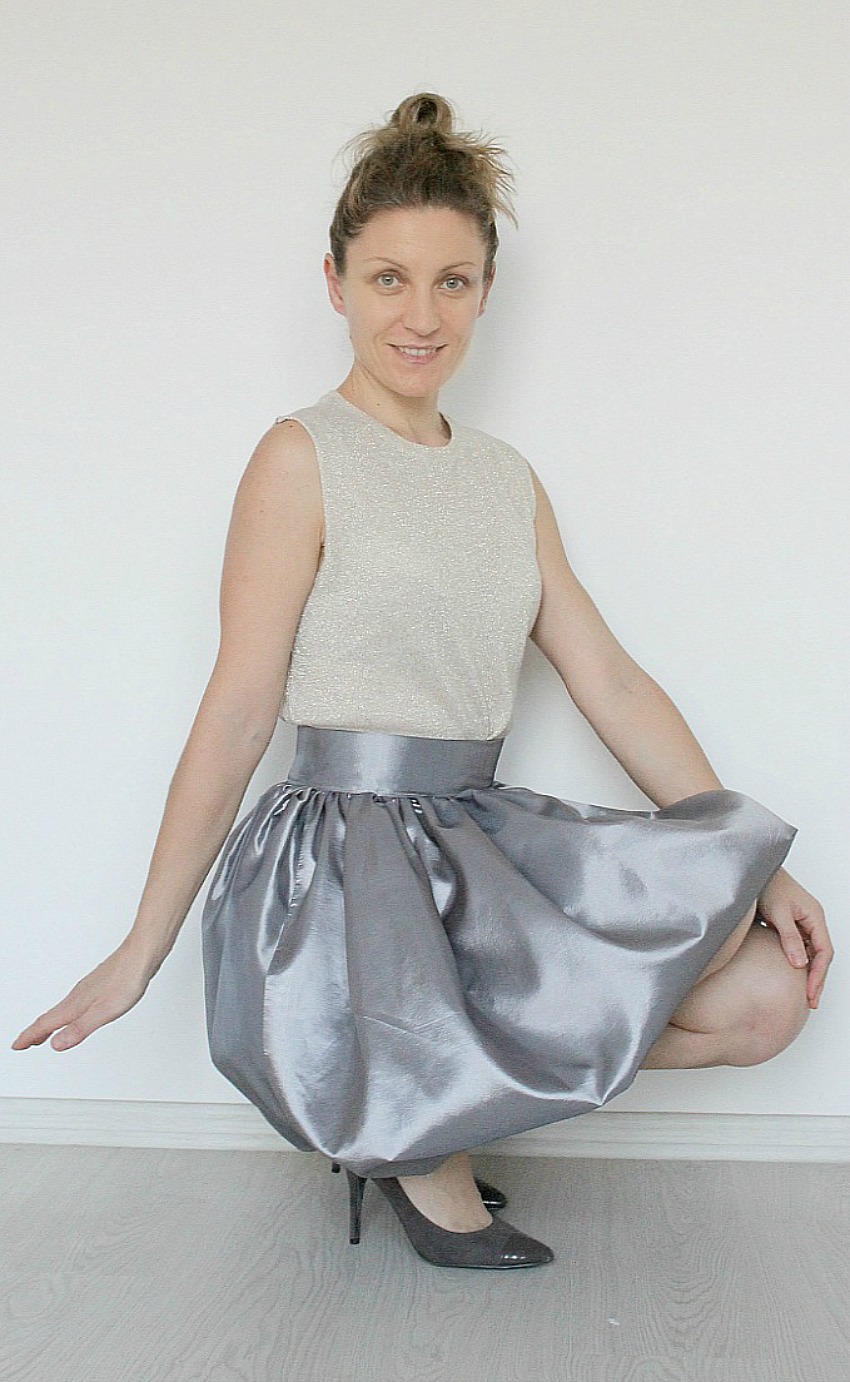 Pin to save for later
Most Popular Sewing Projects:
More beautiful skirt projects you might like: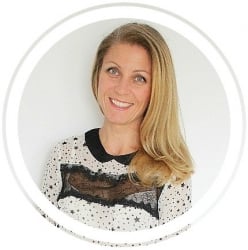 Hi, I'm Petro, author and founder of Easy Peasy Creative Ideas. Sewist, crafter, avid DIY-er, foodie, photographer, homemaker and mommy to one. I'm an expert at coming up with quick, clever sewing tips, recycling crafts and simple, easy recipes! You can find my ideas featured in reputable publications such as Country Living, Good House Keeping, Yahoo News, WikiHow, Shutterfly, Parade, Brit & Co and more. Thanks for stopping by and hope you'll stay for a while, get to know me better and come back another time. Stick around for real fun projects!