Wanna sew a super adorable and fun skirt? Learn how to make a bubble skirt that is both flattering and comfortable.
How to make a bubble skirt for women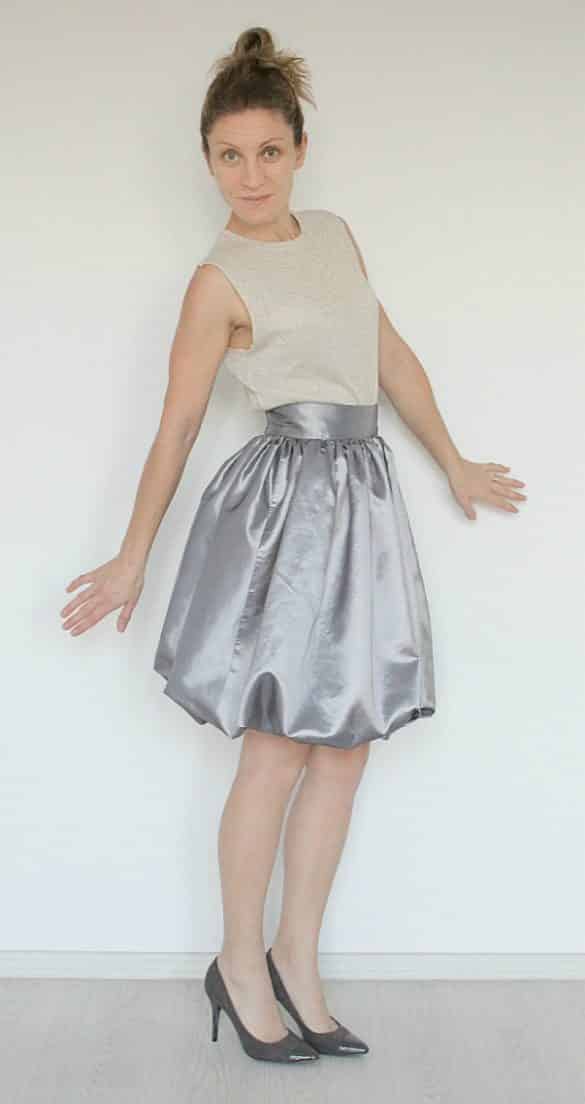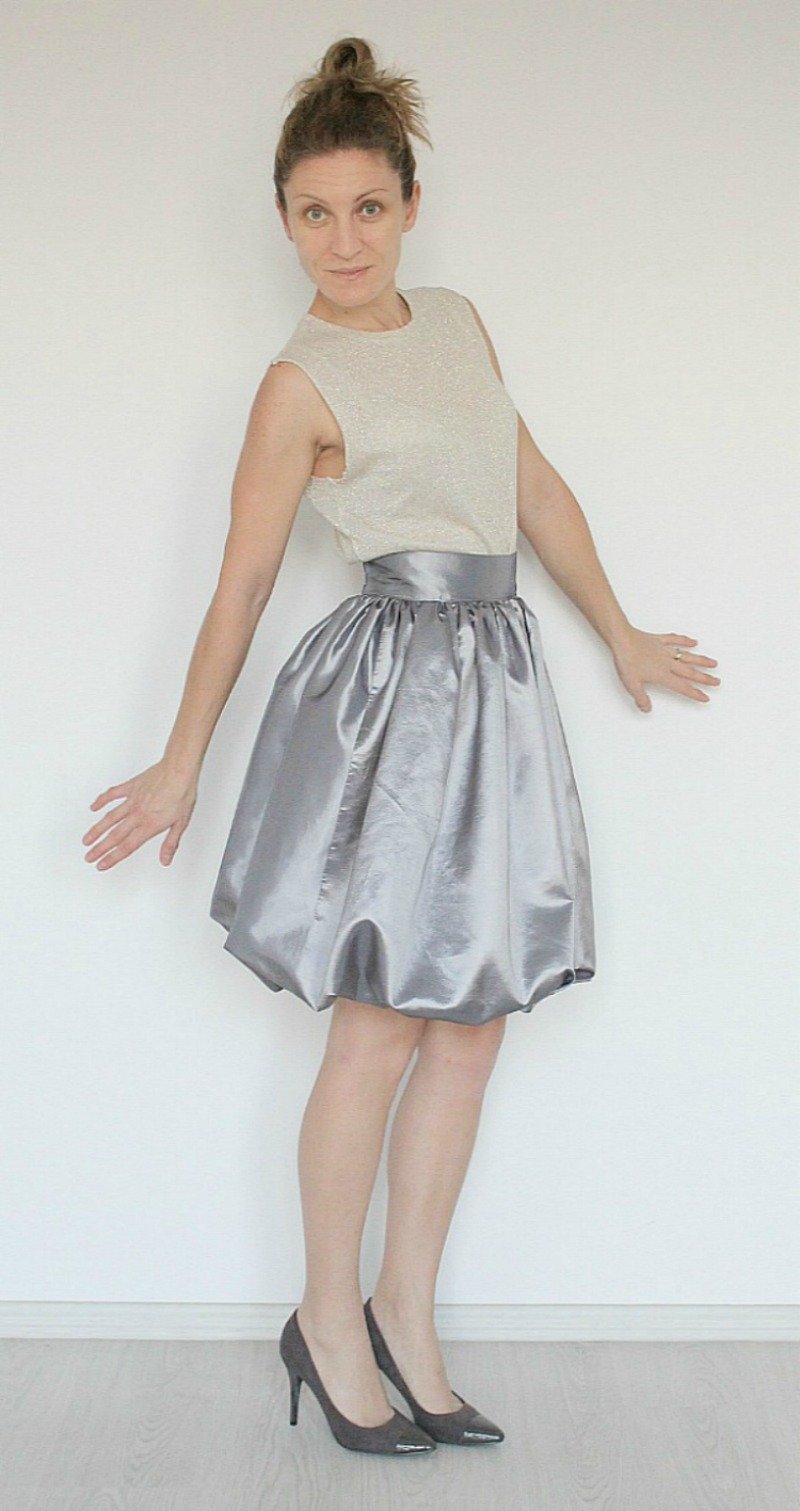 This bubble skirt is so fun and not too complicated to make! It makes me feel like a school girl again and at almost 40, that is a huge deal! If you want to learn how to make a bubble skirt you'll end up with one of the most flattering, pretty and comfortable skirts ever!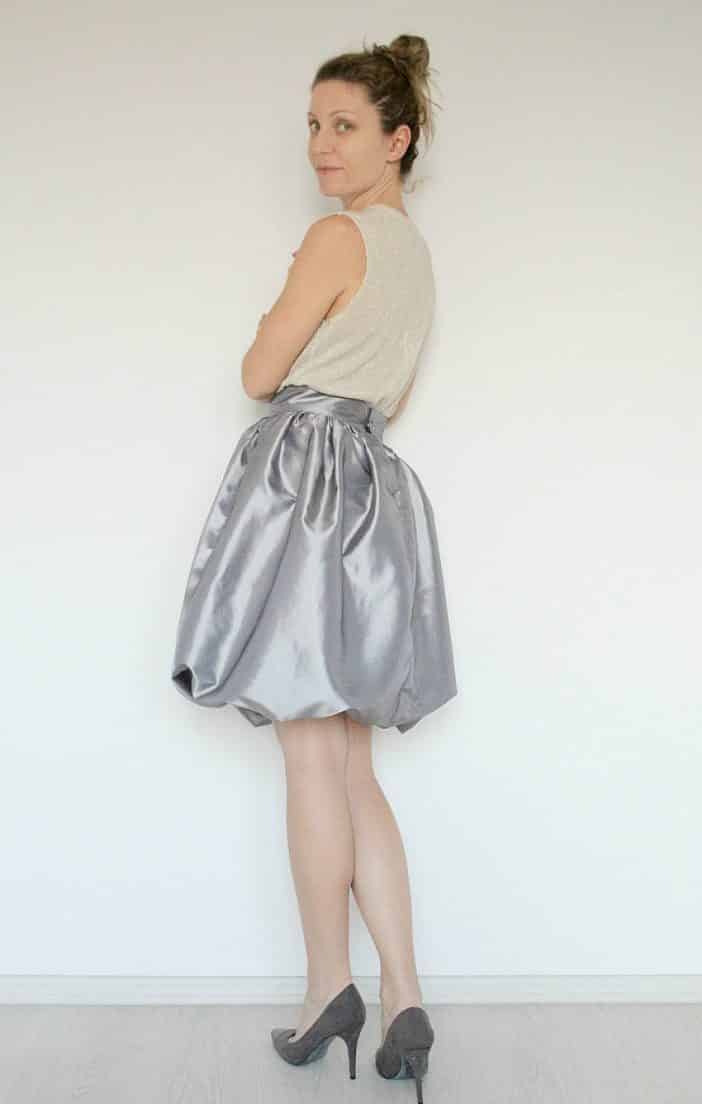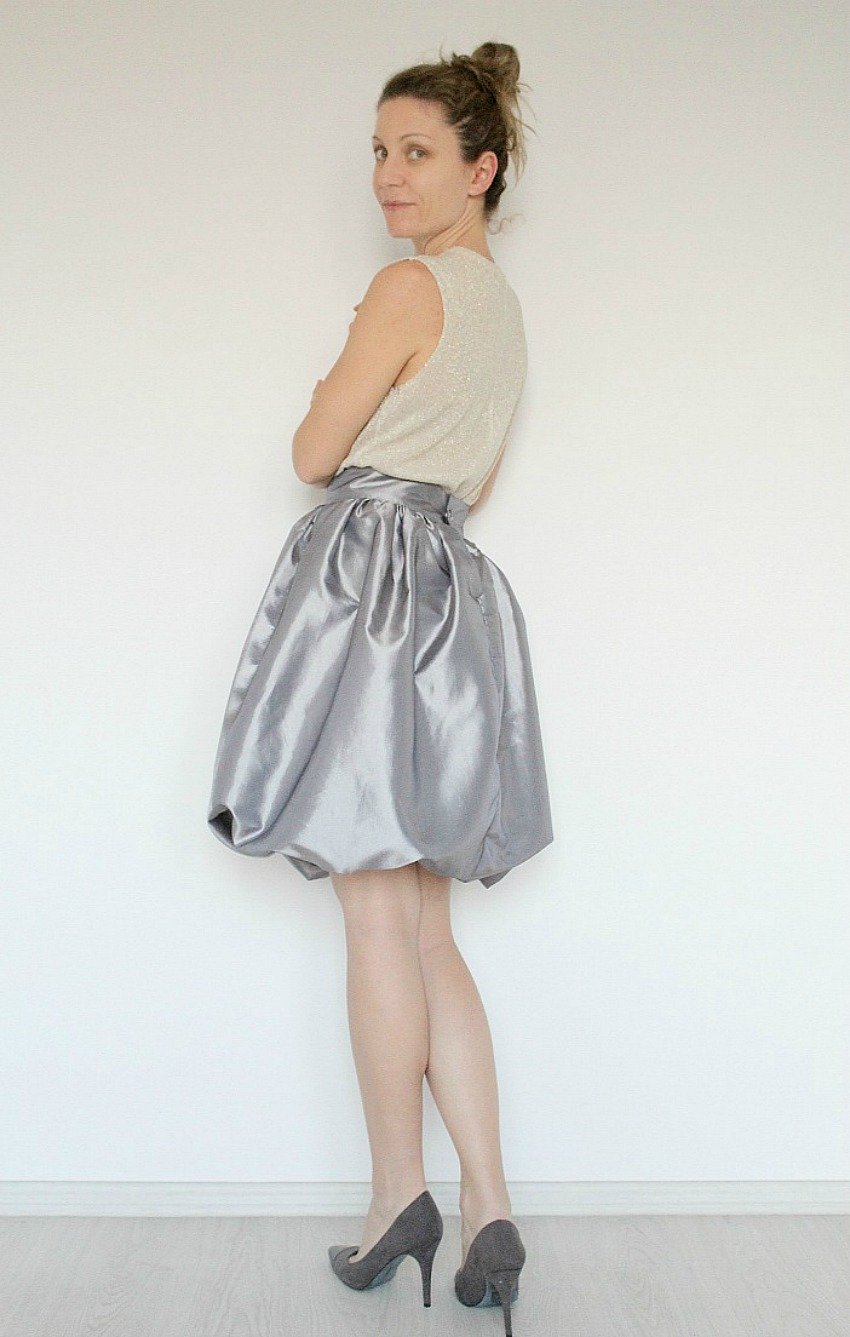 Make it in the right fabric and you can wear it at parties, family gatherings or even on New Year's Eve if you dress it up a bit. This puffy skirt on a little girl it's so sweet and innocent! Bubble skirts are so popular with the little ones but why should they have all the fun? They are as adorable on women too!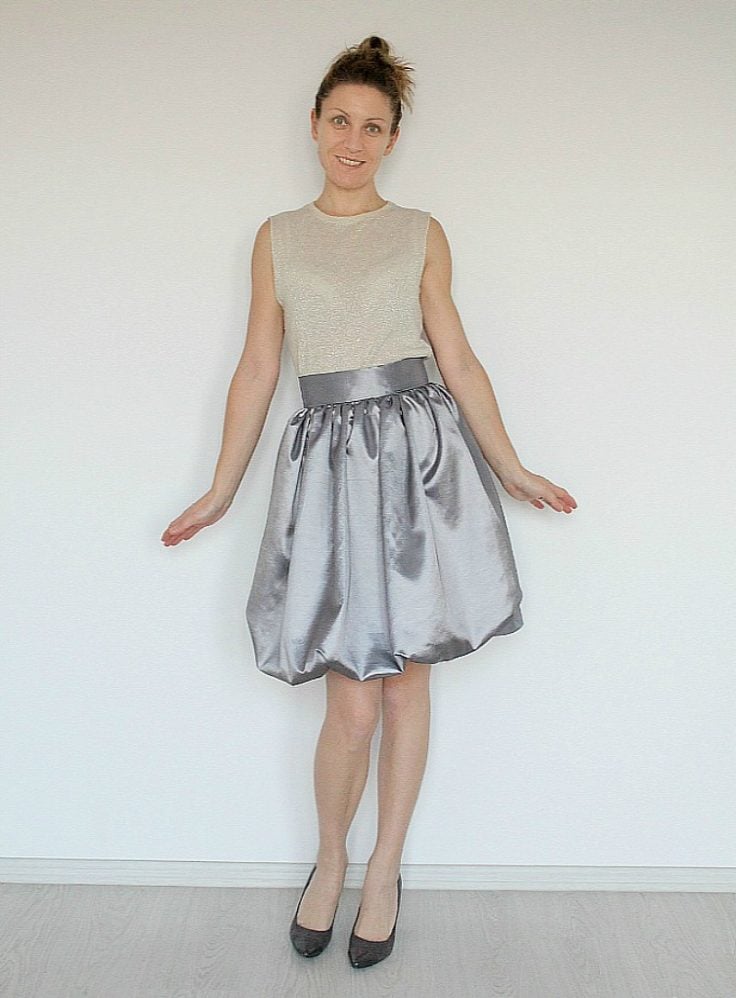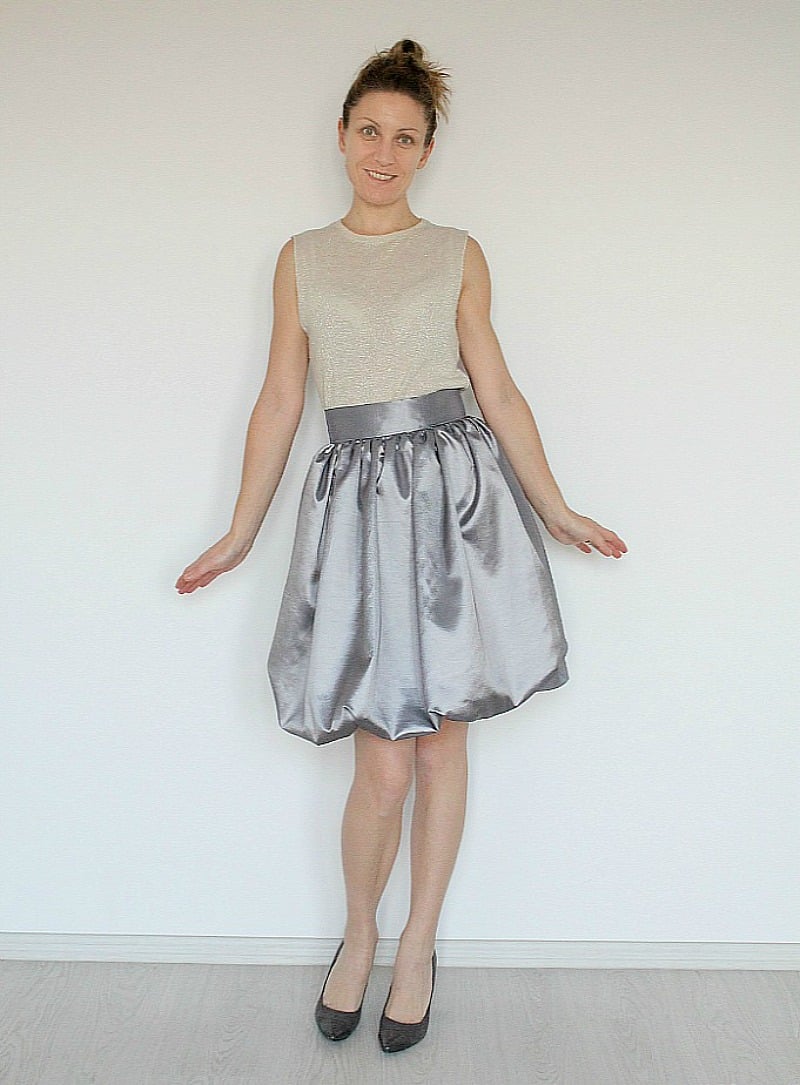 I absolutely love how slim this skirt makes me look! It may seem like this skirt has quite the opposite effect on a woman's body but it's not, really. I don't normally look this slim and tall and I have some love handles but this skirt hides all my flaws. And the high waistband makes my waist look way smaller than it truly is. Trust me, you'll want to wear this skirt everywhere!