Making a half circle skirt is insanely easy! With this simple half circle skirt tutorial, you won't need a pattern to make one that fits you perfectly!
Half Circle Skirt Tutorial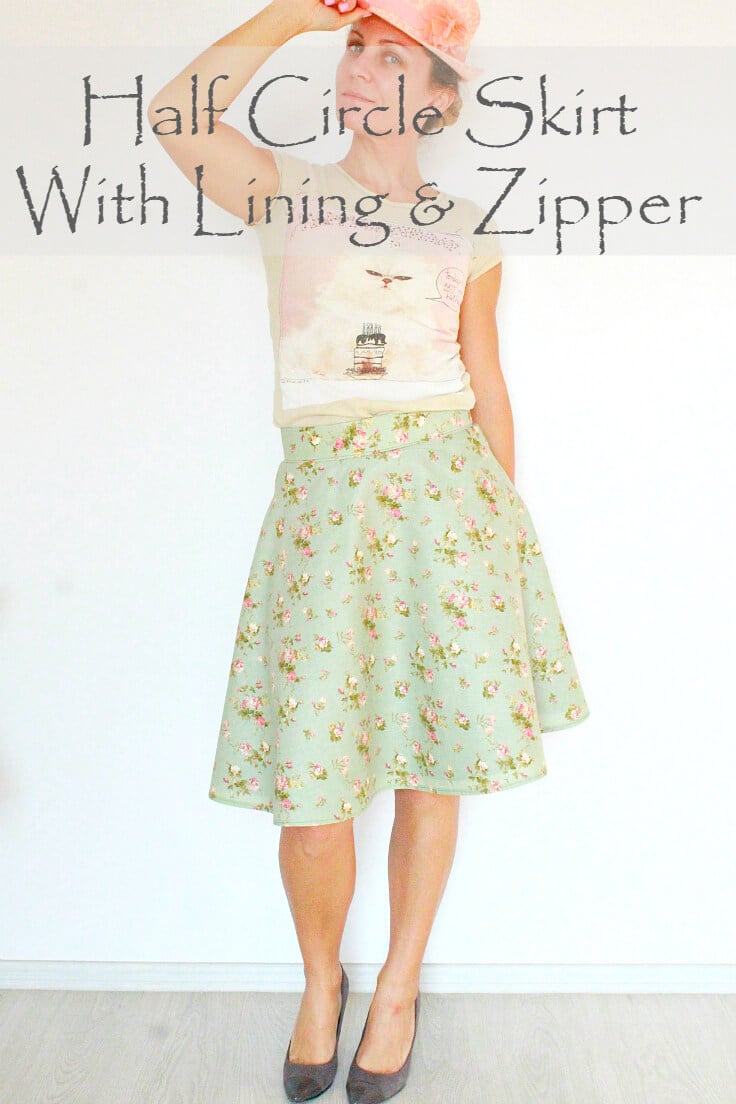 I'm a big fan of skirts and dresses, especially in warm weather! Call me old fashion but I think every girl should have at least a couple of each in their closet. And I'm in total love with all those adorable, twirly circle skirts, so feminine! And if you already used my tutorial to make a full circle skirt you know they're also super easy! And this half circle skirt tutorial is even easier!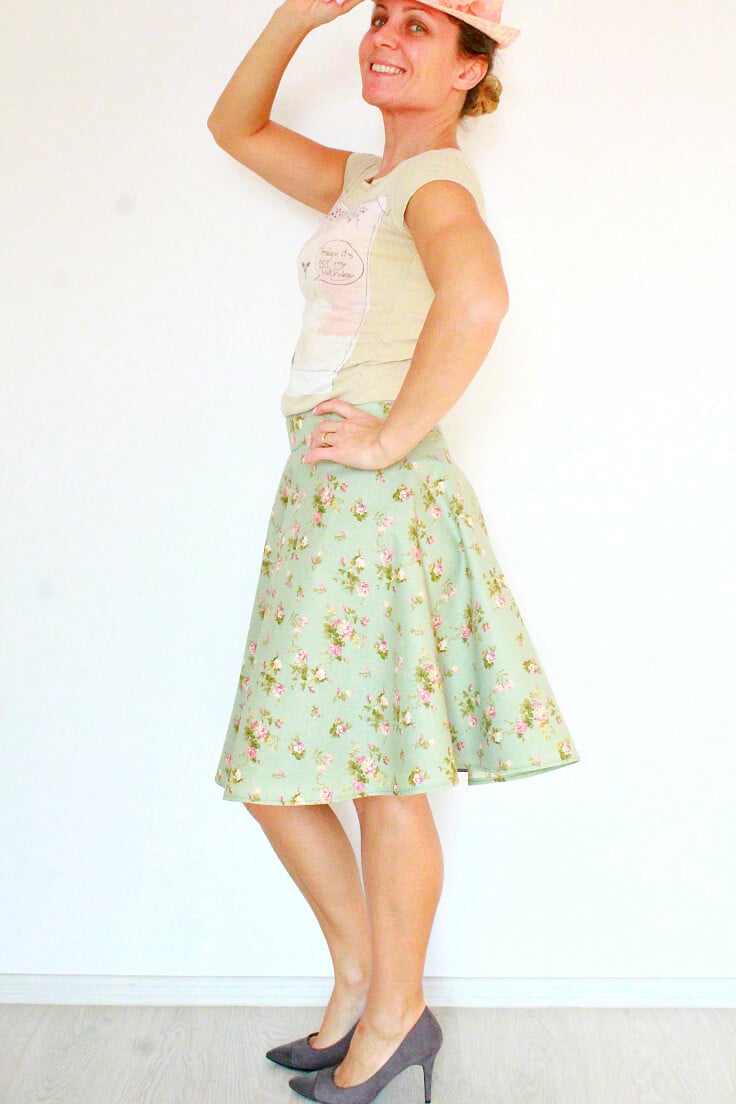 Except when it comes to inserting a zipper, especially if you decide to add lining as I did. Cause lining ads so much more structure and volume to any skirt, making it look more professional and also help the skirt look better on you. You ill want to add lining to yours too! And have no fear, I'm here to help! If you haven't done it already, go ahead and read this post first and see how easy it is to insert a zipper into a lined skirt with my super simple method; then you're ready to move on to the next step which is this pretty half circle skirt tutorial.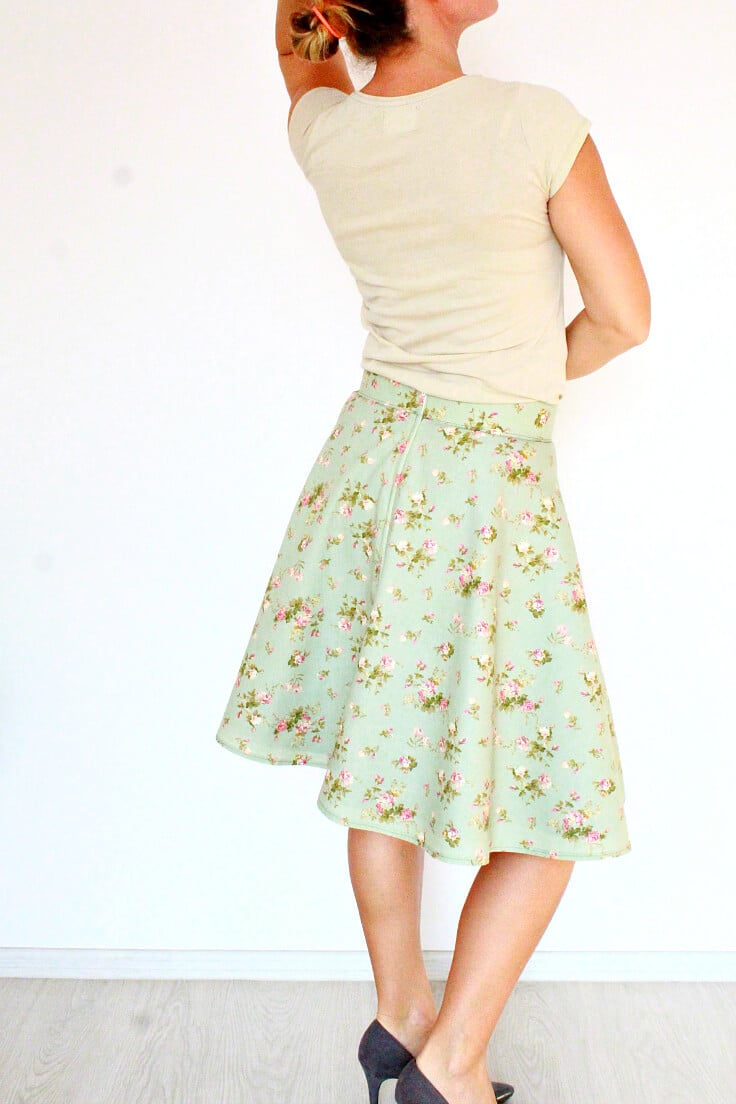 With this tutorial you'll be able to make your own gorgeous skirt in no time, based on your own measurements and body shape so the skirt will fit you perfectly! I love the idea of a half circle skirt instead of a full circle one for adults, because this skirt is not quite as full, making it a little more casual, easier and faster to make and sew and a great item to wear when going out with your kids at the park or when running errands (in other words your underwear is safe, no peaking there at every little breeze! lol). Plus it takes less fabric and looks just as adorable as a full circle one!