Love striped fabrics but pattern matching scares the soul out of you? Matching your pattern on striped fabrics is so much easier than one might think and it only takes a minute to do! Here's how to match stripes!
Matching stripes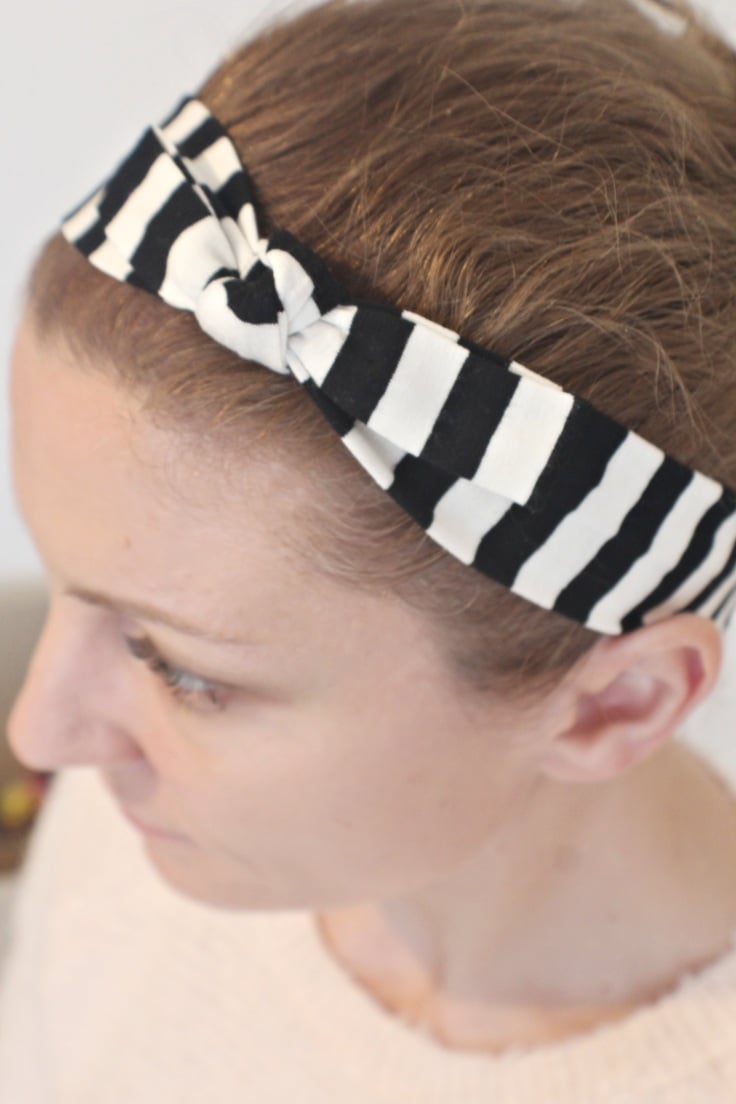 Striped fabrics add so much fun and interest to a piece of garment and I truly love using stripes in hair accessories. But matching stripes can prove a little challenging, especially when you need to join strips of fabric that have vertical stripes. Below I'll show you how to match stripes with a super simple and quick method!
Other sewing tips you might like:
My hair is always a mess and I find it real hard to tame it! So most time I wear it into a bun or a ponytail. But since I have wavy hair, there's still a lot of mess along my hairline. I thought about making some comfy headbands to keep those crazy hairs behaving! These are great to wear around the house, when I work out or do gardening!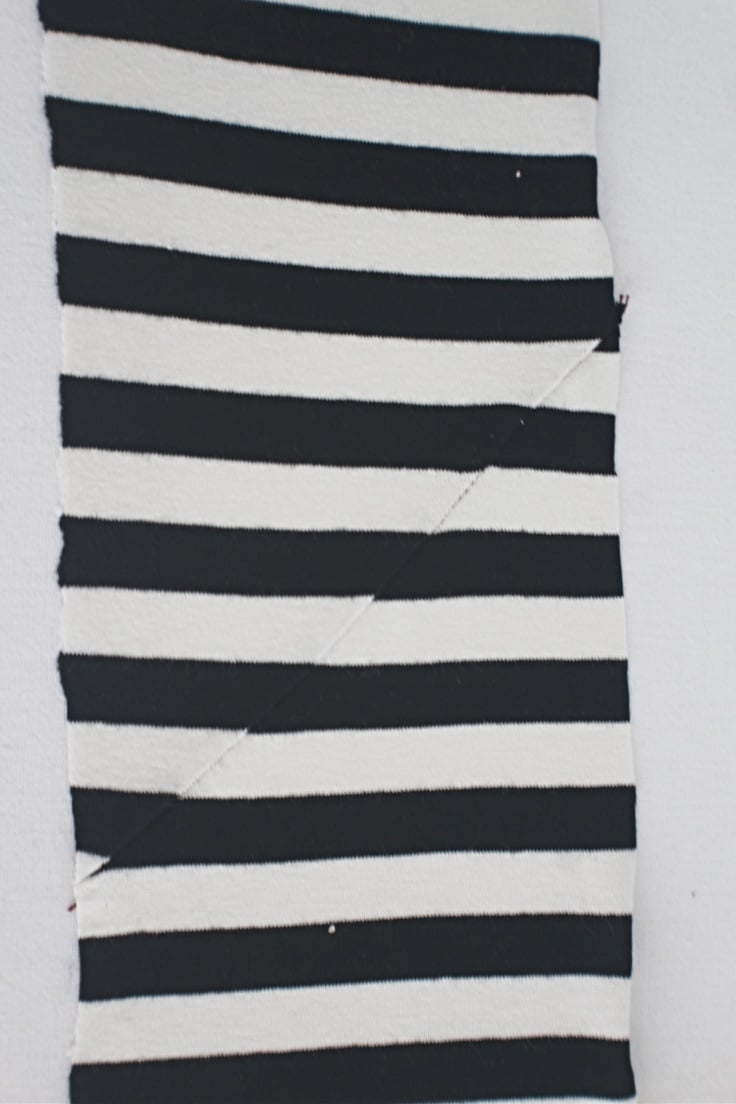 I didn't want to use large fabric pieces and thought about using my knit scraps and so I found a few striped fabric strips I really loved. The problem was they weren't long enough to finish one headband so I had to join strips. When it comes to stripes learning how to pattern match fabric is a real breeze comparing to other kind of patterns. I am still experimenting with matching and joining fabrics with a floral pattern, I have yet to find a super easy method but I'm not giving up yet!
But when it comes to how to match stripes, I've got the hang of it pretty quickly. Because pattern matching on stripes is just plain simple and one of the fastest techniques I've ever done in my sewing journey! It all takes less than two minutes and the result is a long, beautiful, continuous strip of striped fabric. The seams are almost invisible, I absolutely love how pretty stripes match with this method!
How to match stripes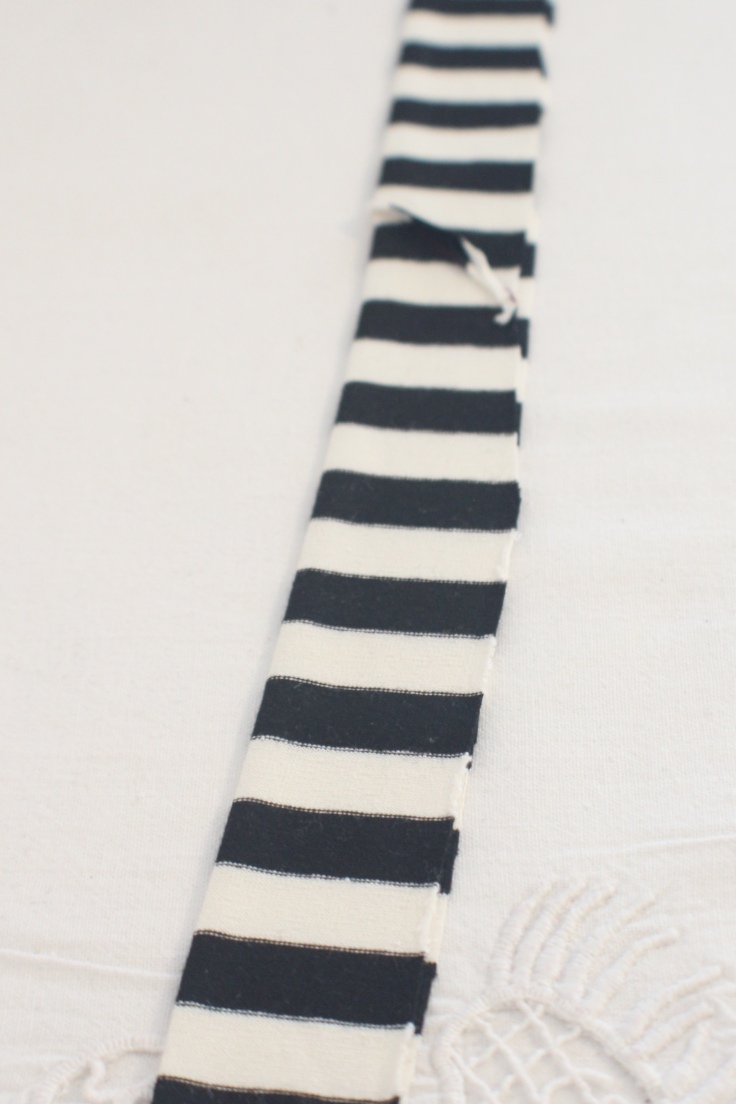 Materials:
strips of striped fabric (with vertical stripes)
scissors
pins
matching thread
pressing iron
Directions:
Place one fabric strip horizontally, right side up.
Take the second strips and turn it the other direction, downwards and wrong side up. Place it over the right hand side end of the first strip so they form a 90° angle.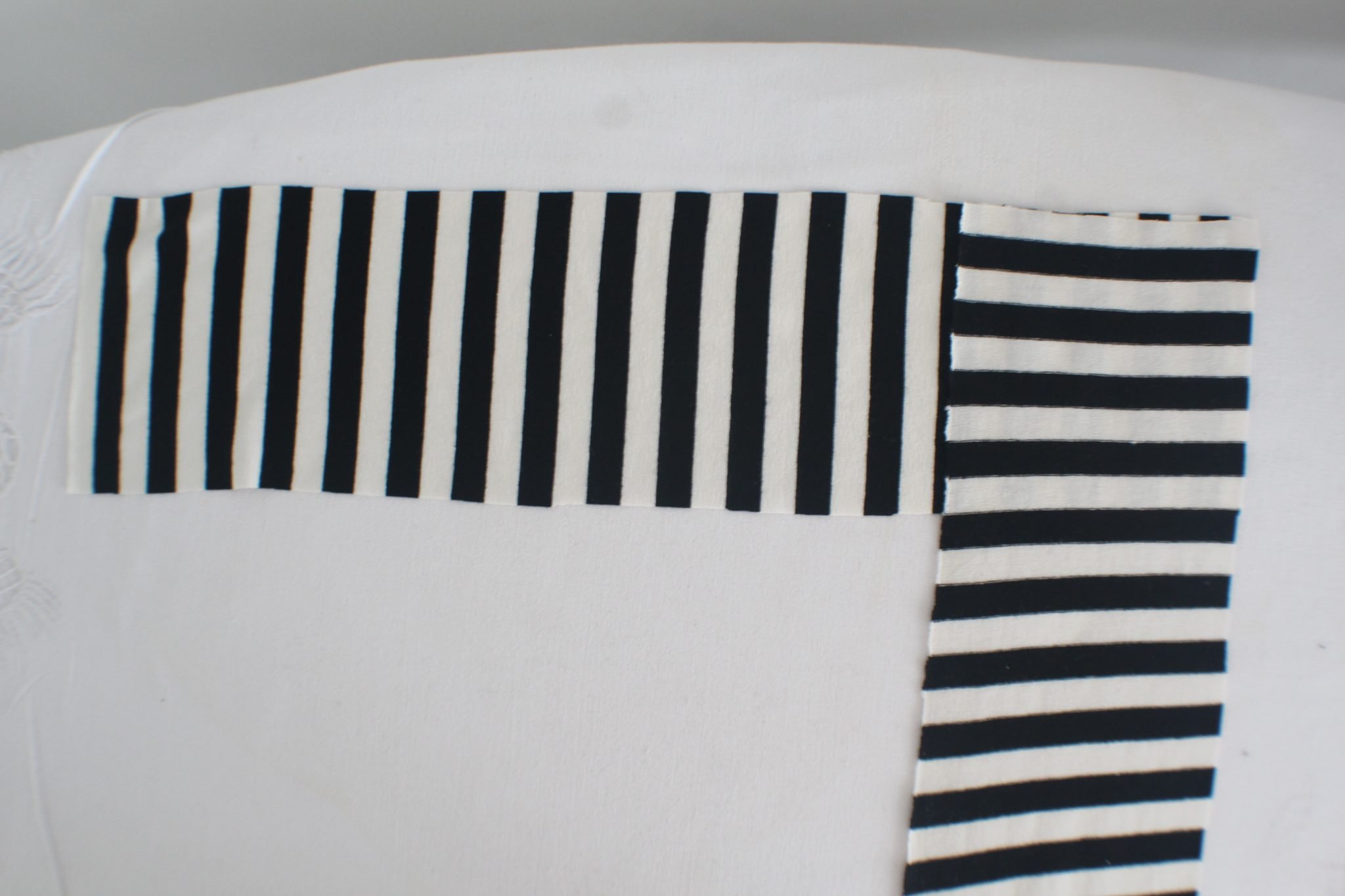 Fold the corner of the second strip down, in the corner where the strips overlap.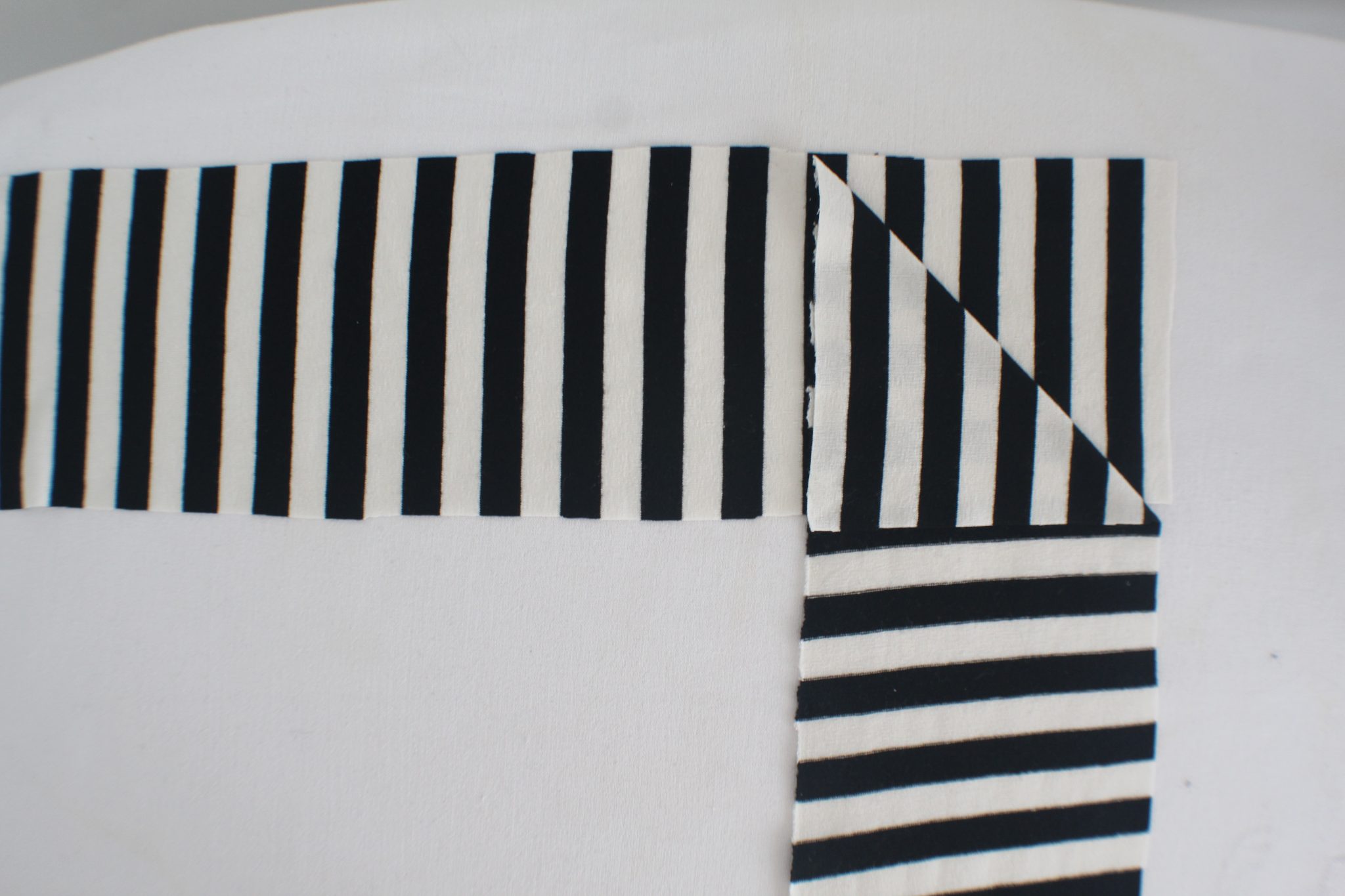 Press with your iron on steam.
At this point the strips will seam as mismatched. Move the folded second strip a little to the left until the stripes in the first and second strip are a complete match.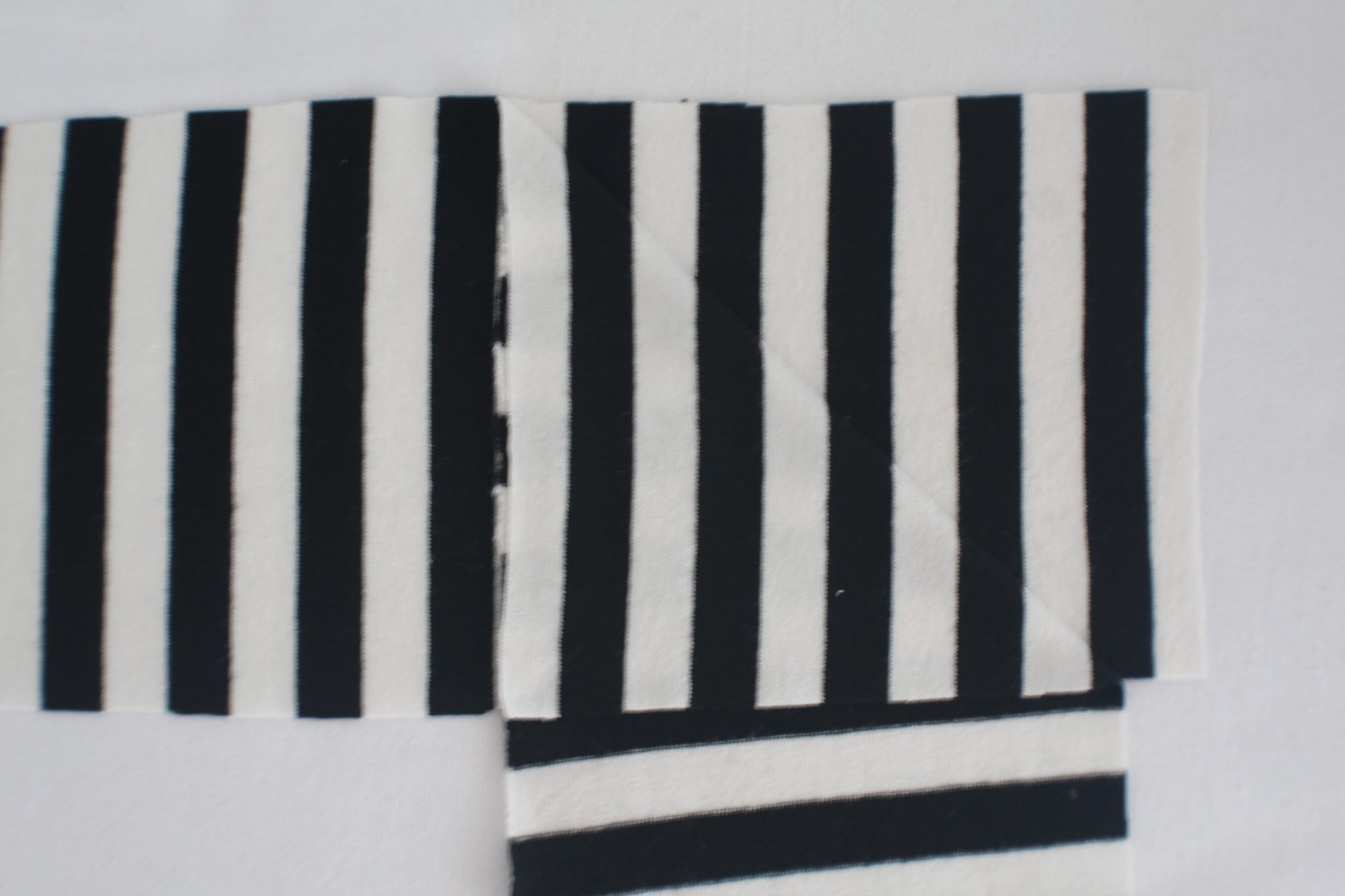 Fold back the corner and pin along the fold, catching both strips.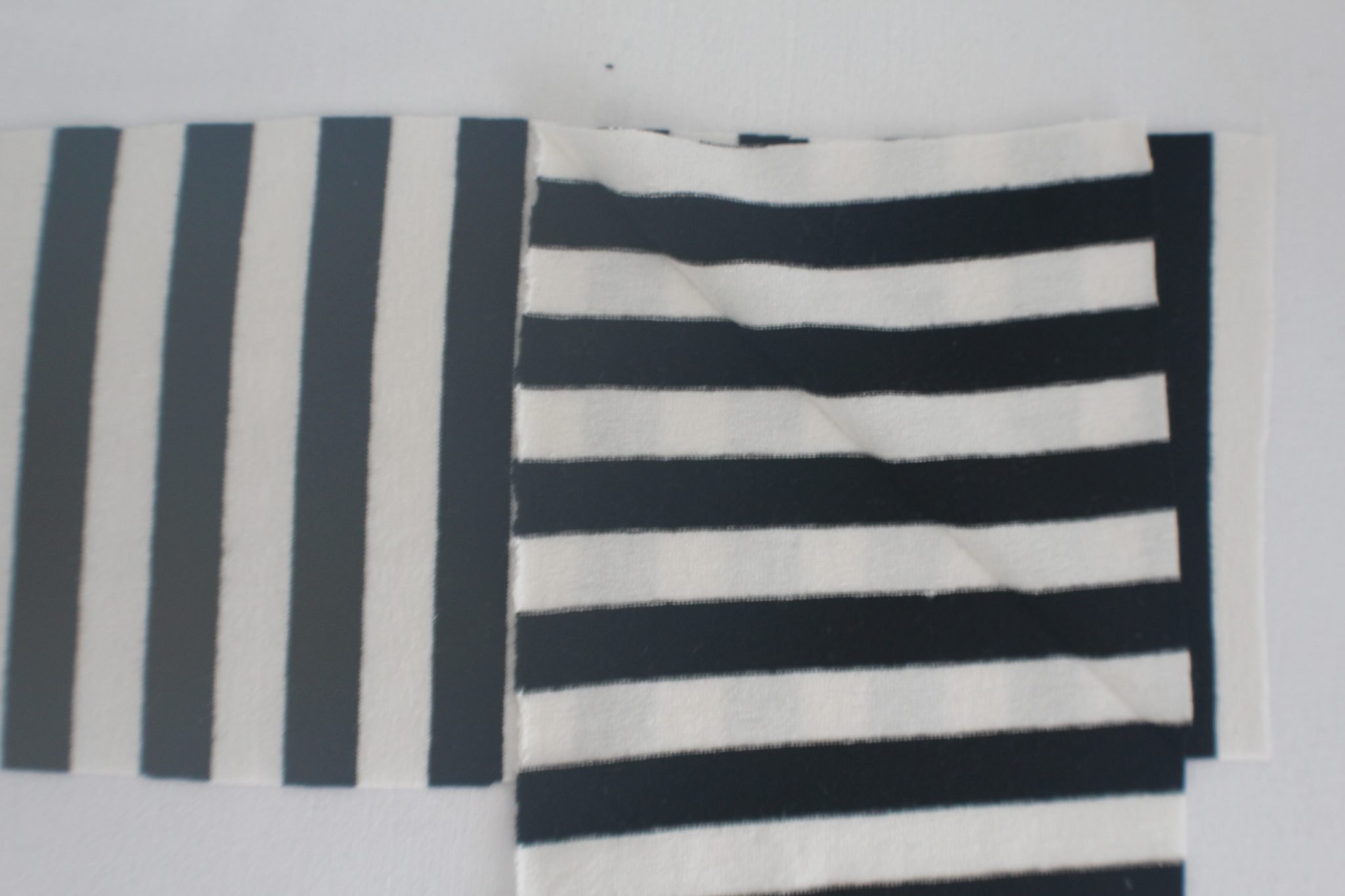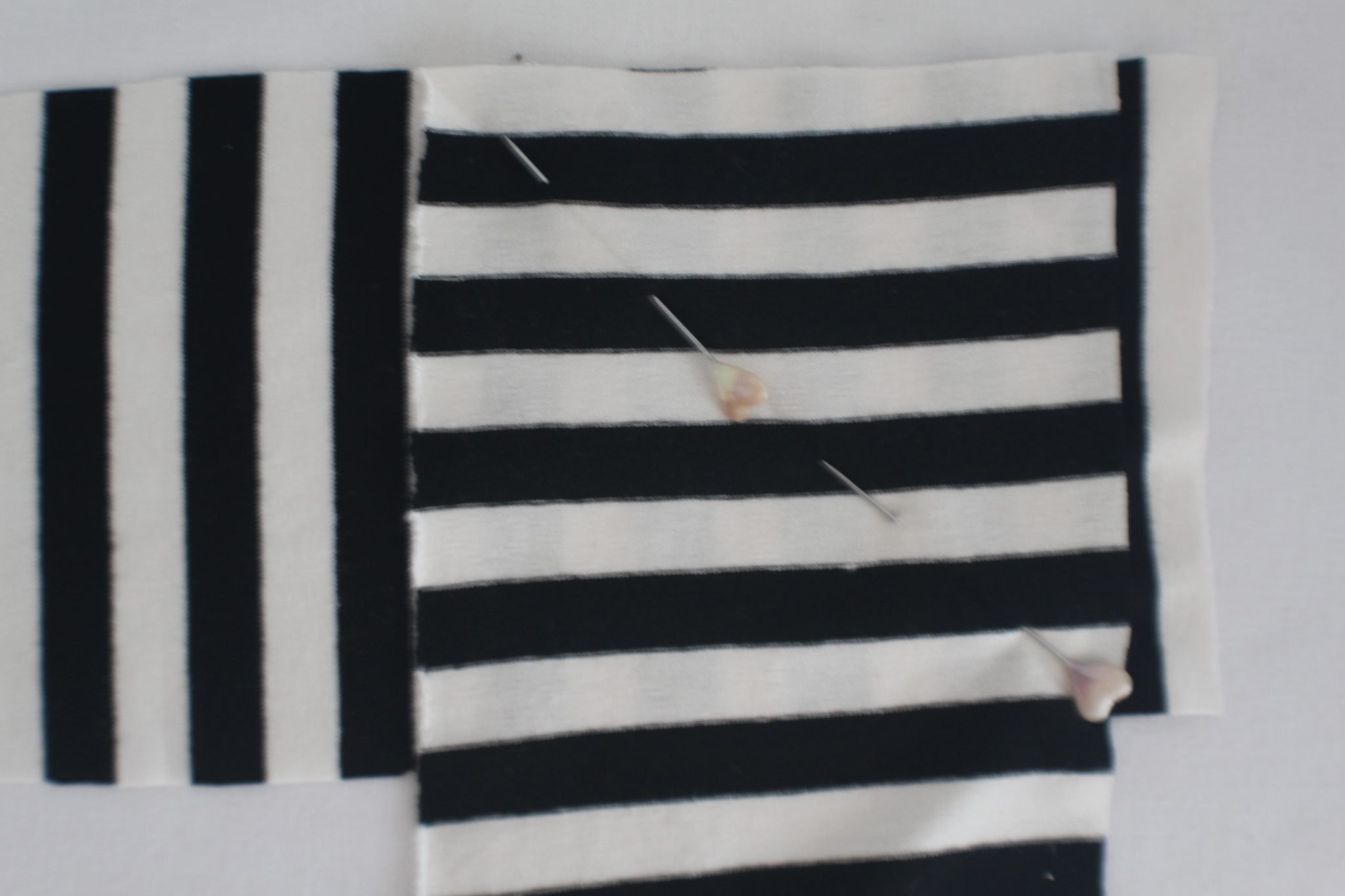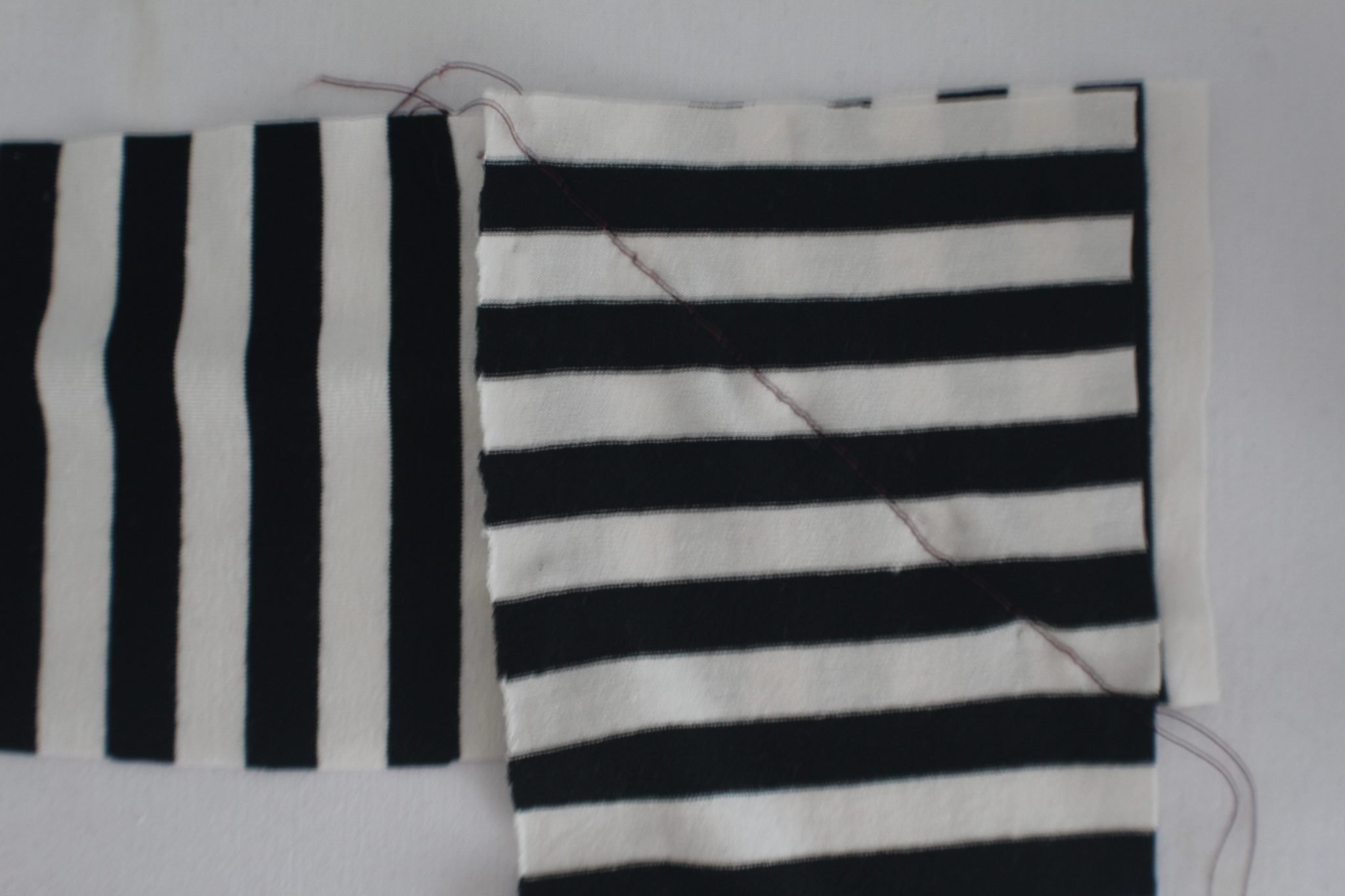 Trim the seam you just made as close to the seam as possible, without snipping through the seam.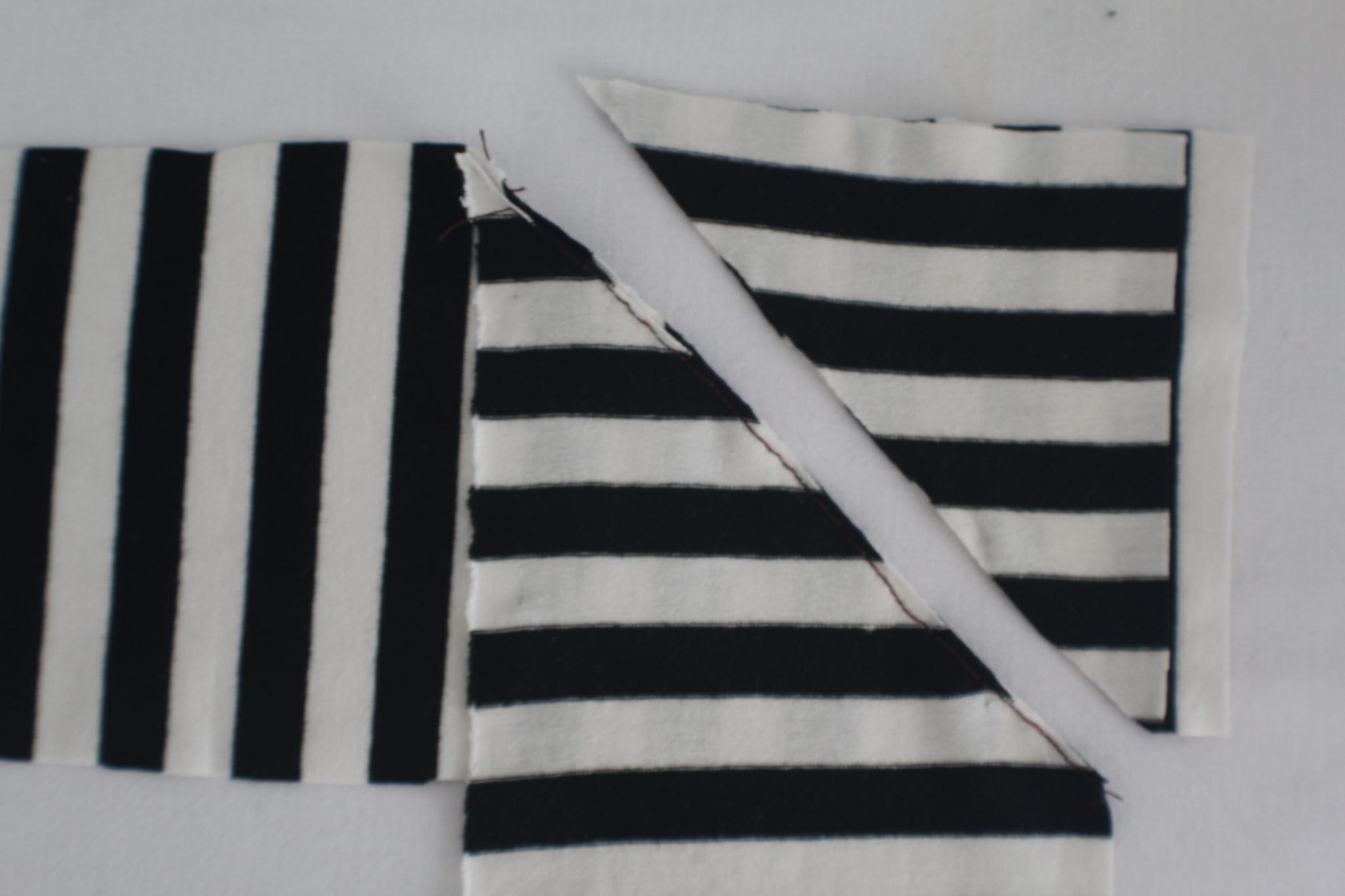 Fold the second strip to the right to get one continuous line of fabric.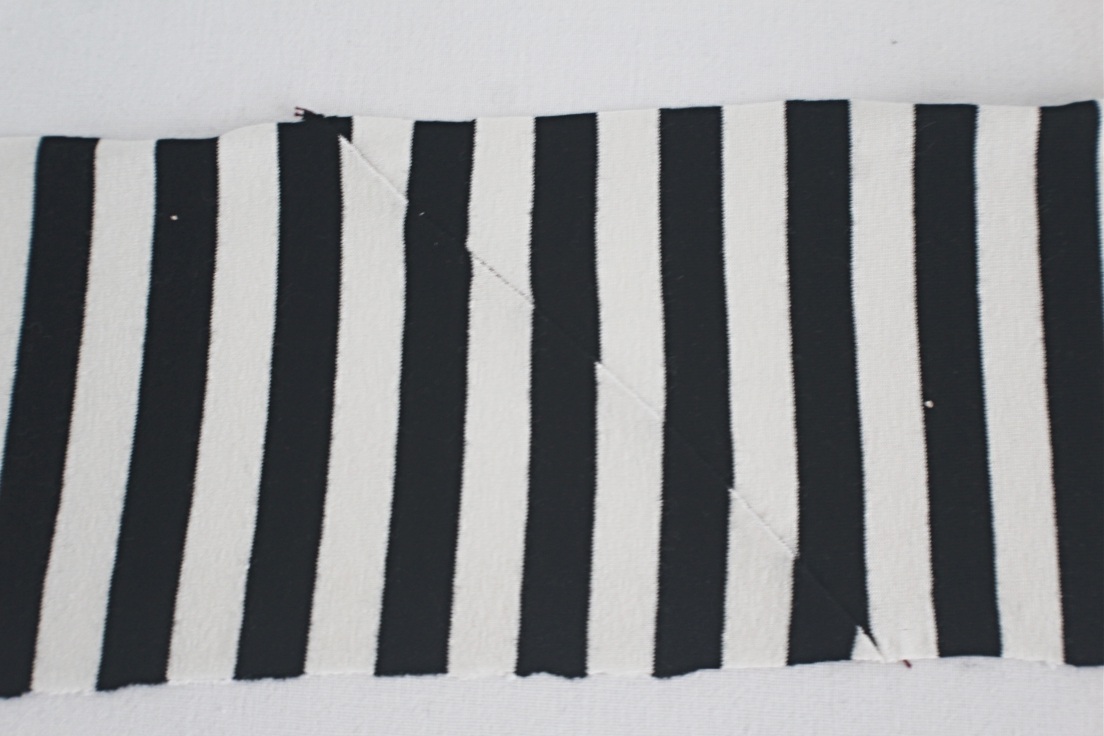 Press the seam well.
Continue in this manner until you're happy with the continuous strip.
You can use this method for larger pieces of striped fabric when sewing garments or home decor.
Pin to save for later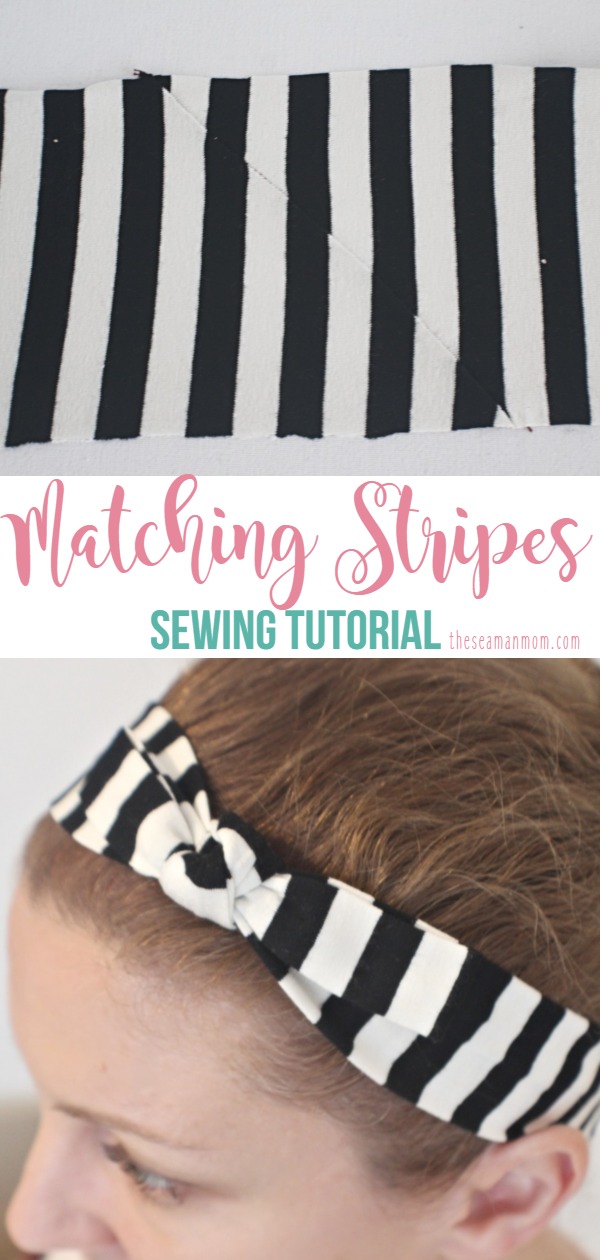 Most popular sewing projects: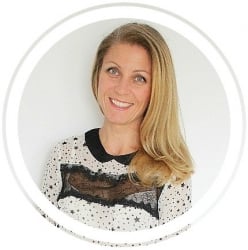 Hi, I'm Petro, author and founder of Easy Peasy Creative Ideas. Sewist, crafter, avid DIY-er, foodie, photographer, homemaker and mommy to one. I'm an expert at coming up with quick, clever sewing tips, recycling crafts and simple, easy recipes! You can find my ideas featured in reputable publications such as Country Living, Good House Keeping, Yahoo News, WikiHow, Shutterfly, Parade, Brit & Co and more. Thanks for stopping by and hope you'll stay for a while, get to know me better and come back another time. Stick around for real fun projects!